Don't ask me why I have orange burlap laying around, I just do. But what to do with it?
I decided on a no sew pillow cover, because I have way too many pillow forms and I can spare one for fall decor.
Put a Dollar Tree bird on it and it gets all kind of attention!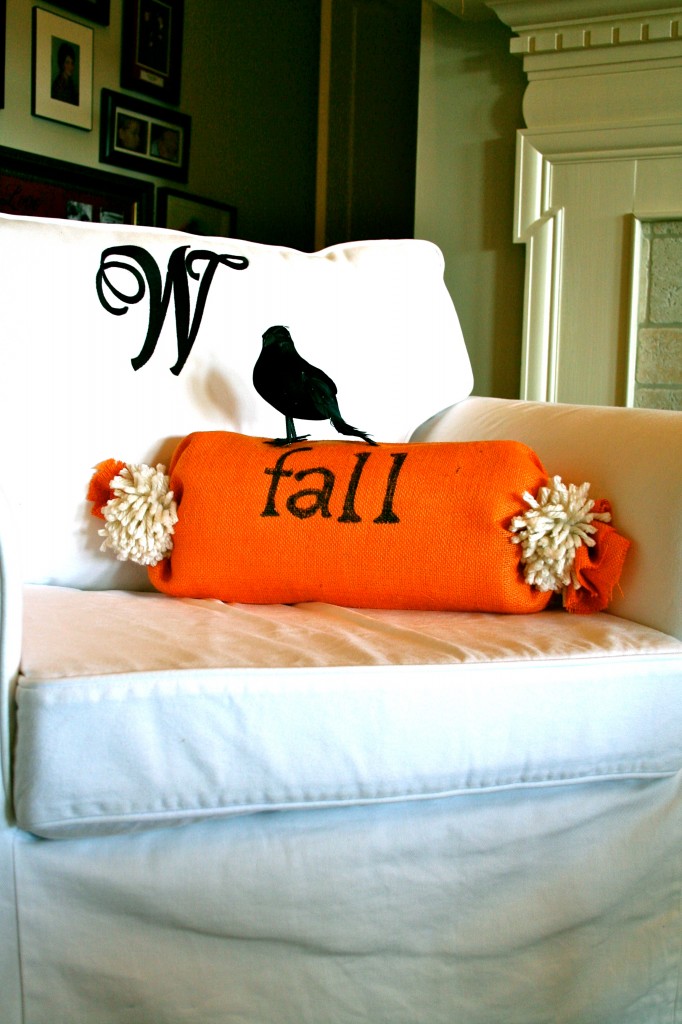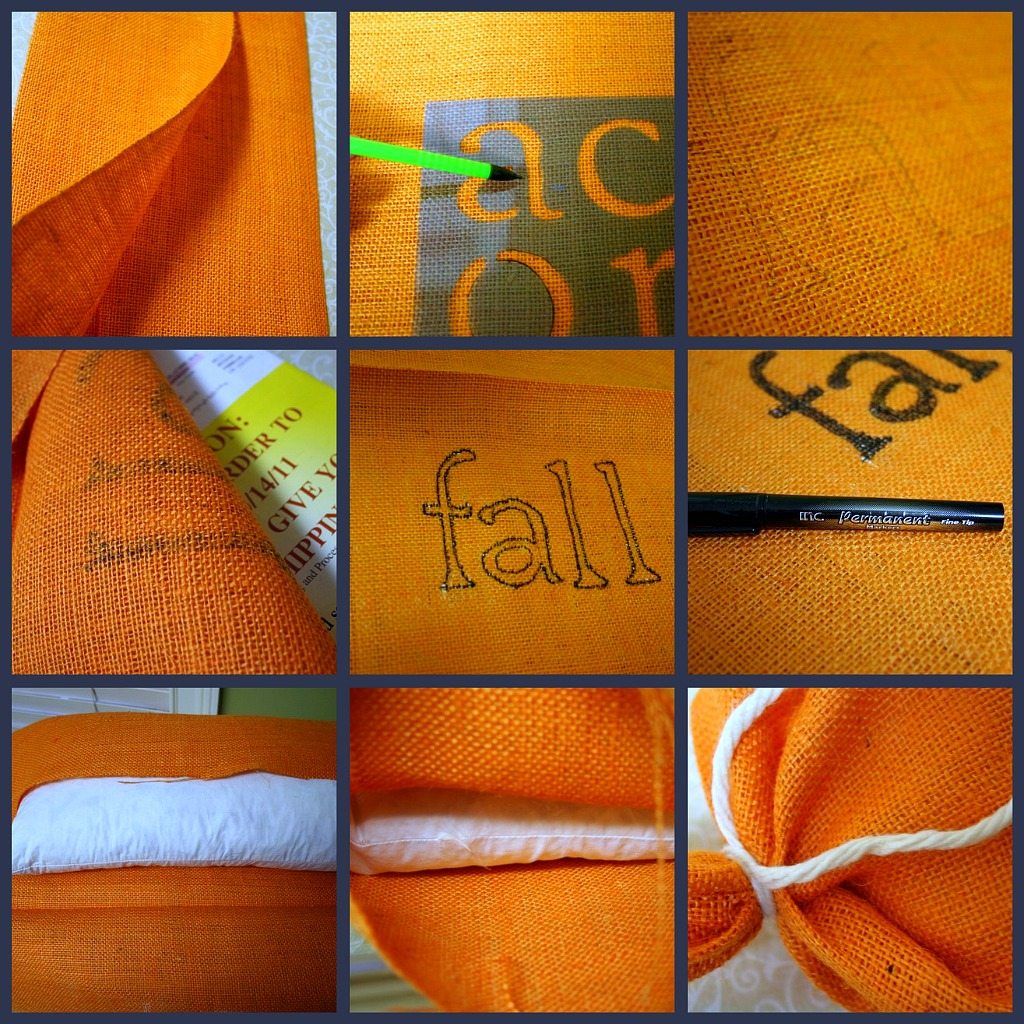 1. I measured my fabric to wrap 1 1/2 times around the pillow.  Leaving an extra 4 inches on each side.
2. Use a pencil and stencil to create your word or phase.
3.  Permanent marker over the penciled stencil.
4. Wrap your pillow, centered in fabric, overlapped in the back.
5.  Cinch the ends with yarn, leaving enough to attach your pompoms.
Here's how to make the pompoms: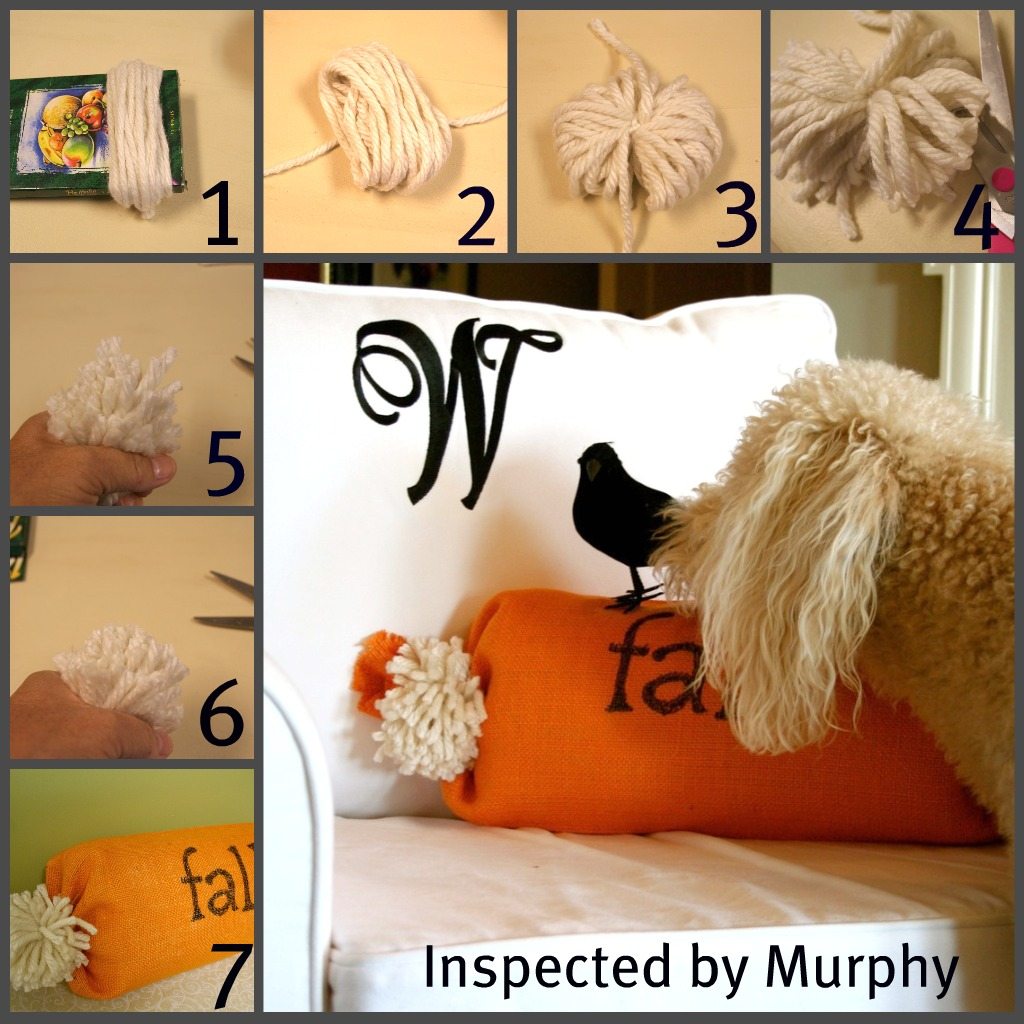 Use it inside or outside, after all it is just burlap with a permanent marker.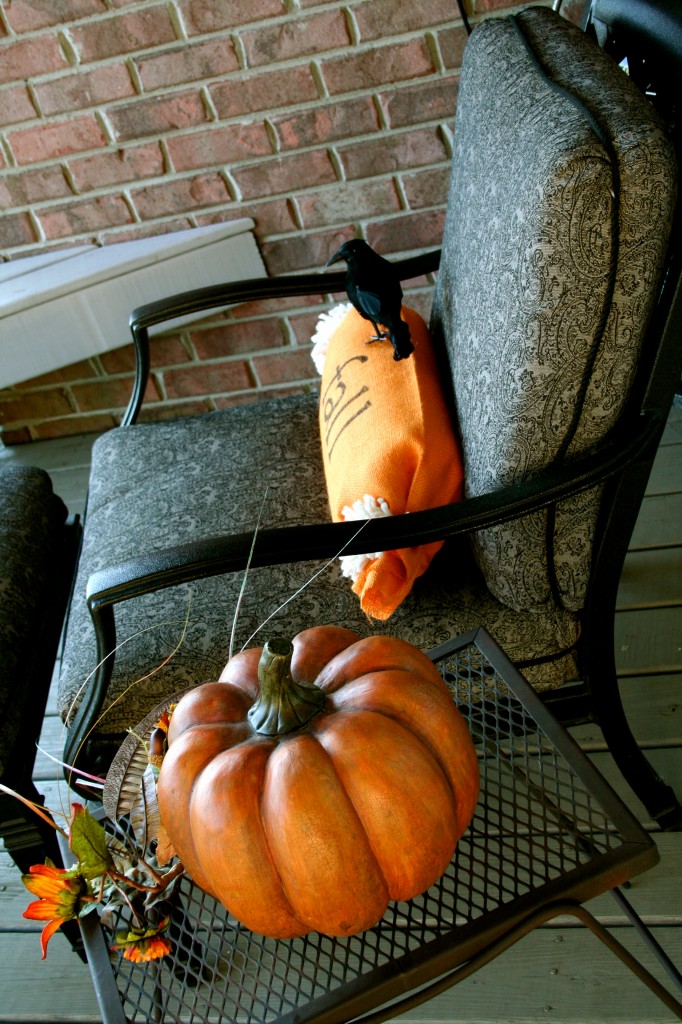 Here it is on the back porch.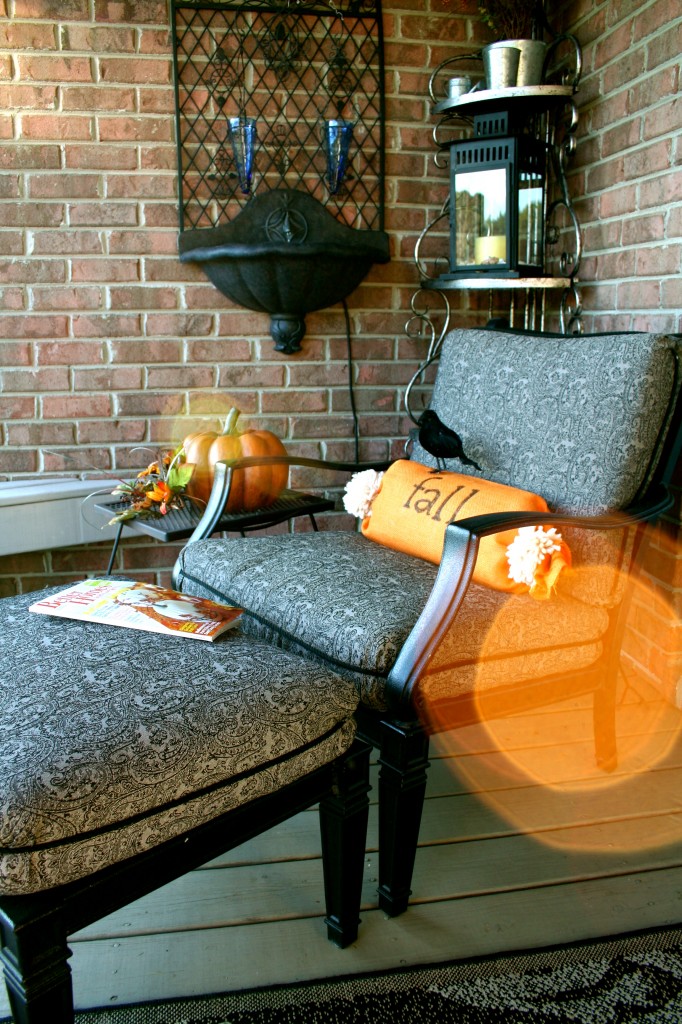 I'm not sure what my camera captured here, but I like it.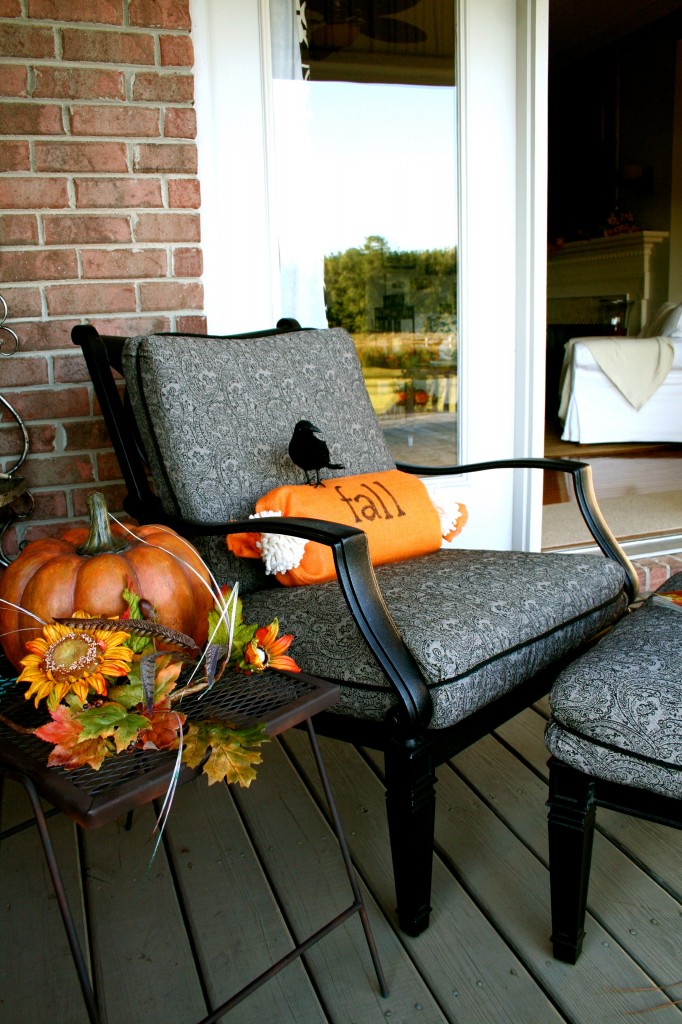 If you made one for the front porch, you could put your house number on it, the word "Boo" or whatever you like.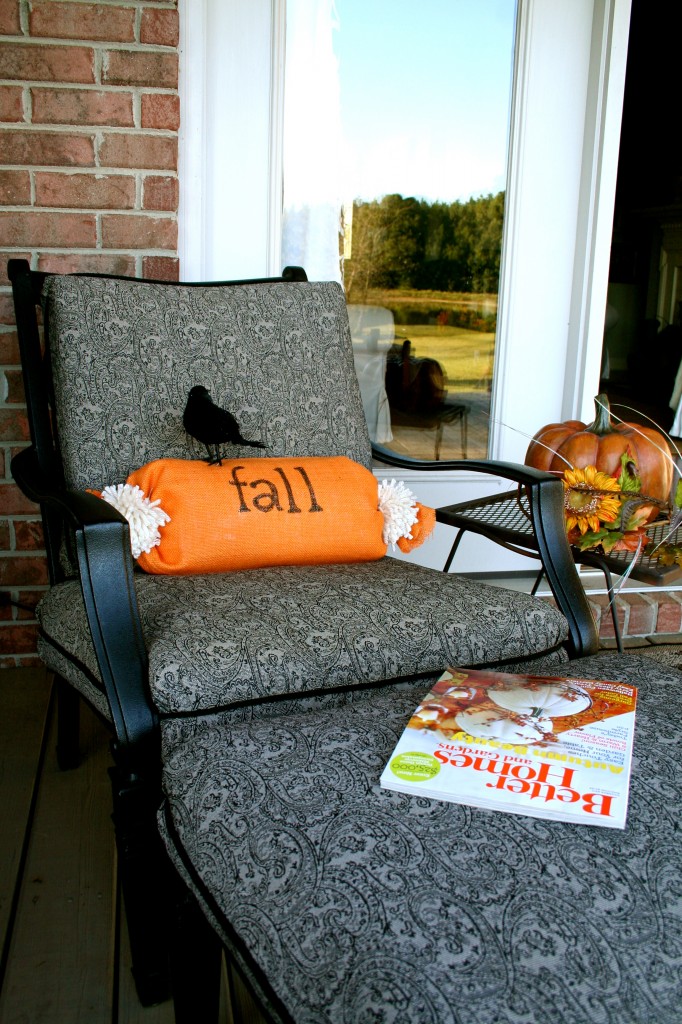 Thanks for stopping by and checking out my pillow. Don't forget about my Rub 'n Buff giveaway.
Sharing at the wonderful places:
Stuff and Nonsense