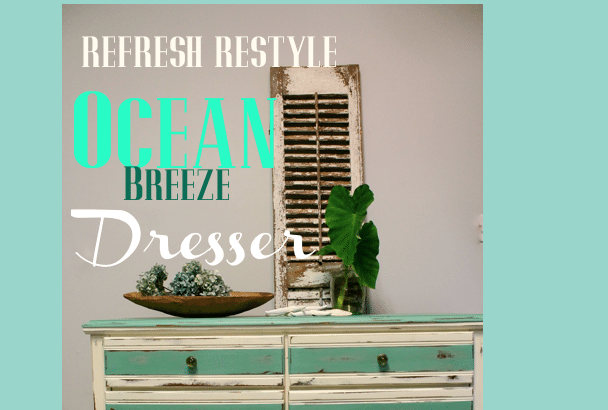 I love refreshing dressers.
You know the ones that are all wood and in great condition.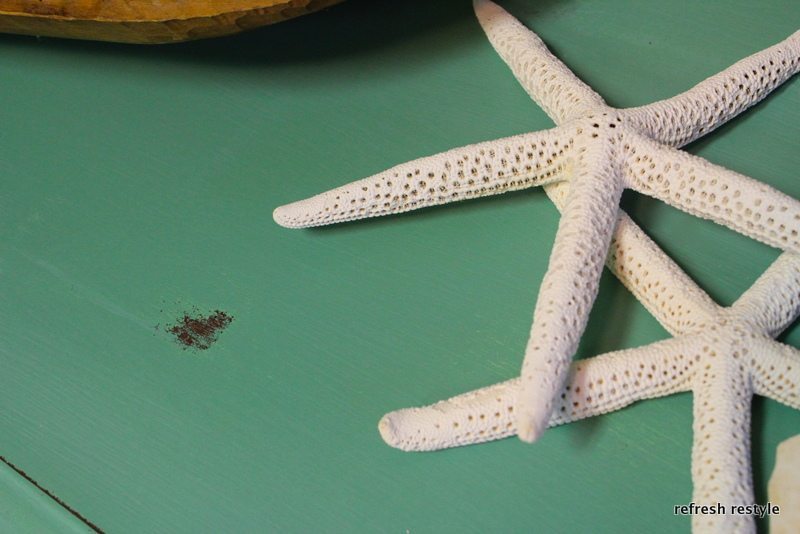 I painted the body and part of the drawers Annie Sloan Chalk Paint ~ Old White.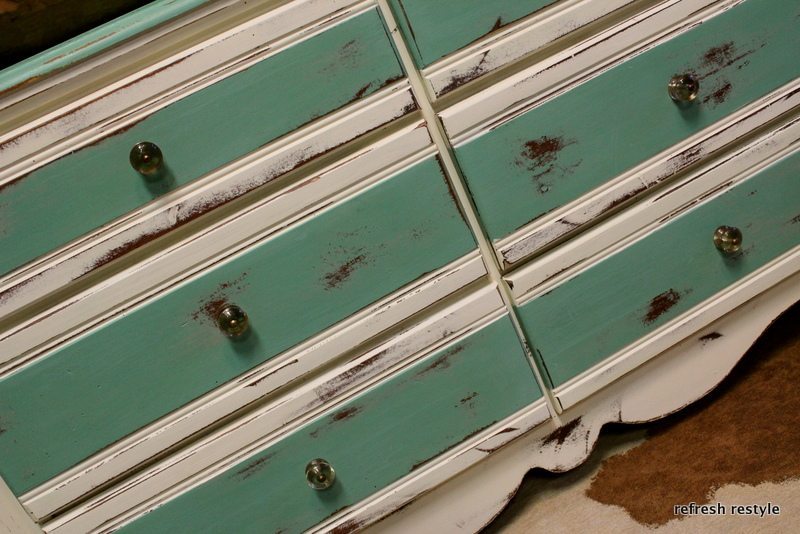 For the top and mid section of the drawers, I used ASCP Duck Egg Blue
as the base coat and mixed my own color for the Ocean Breeze.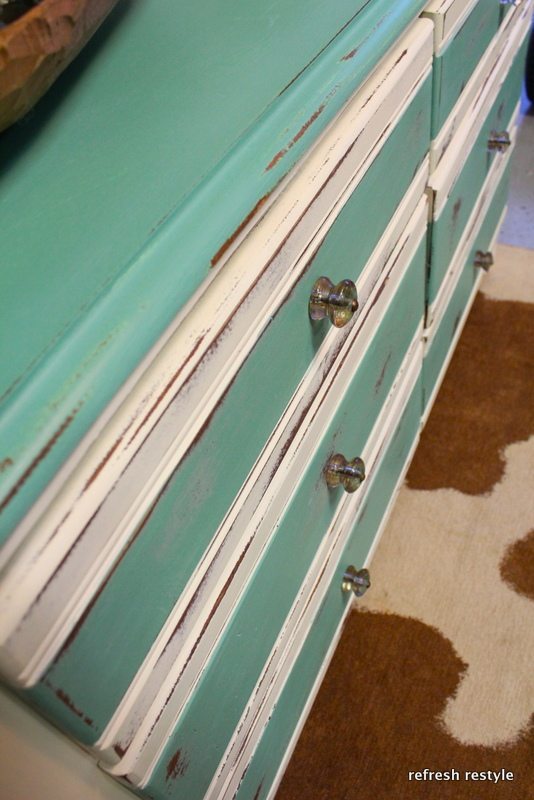 I found the perfect glass knobs 🙂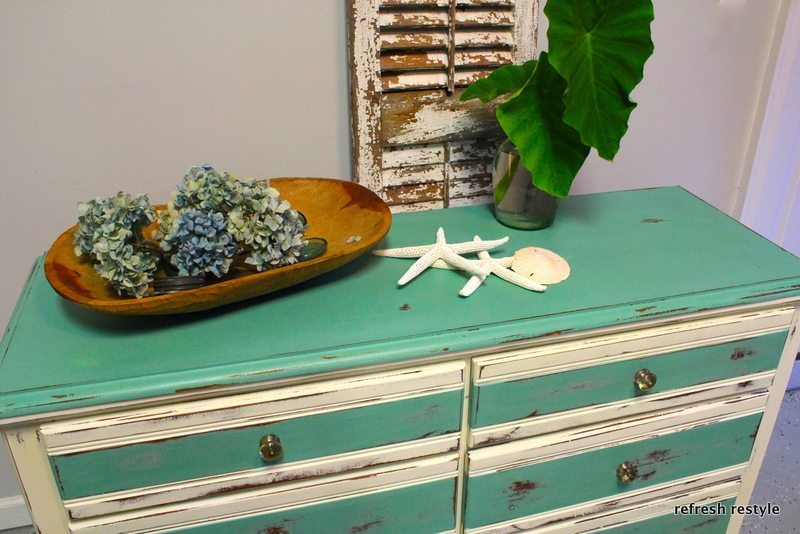 I distressed it, waxed it, loved it…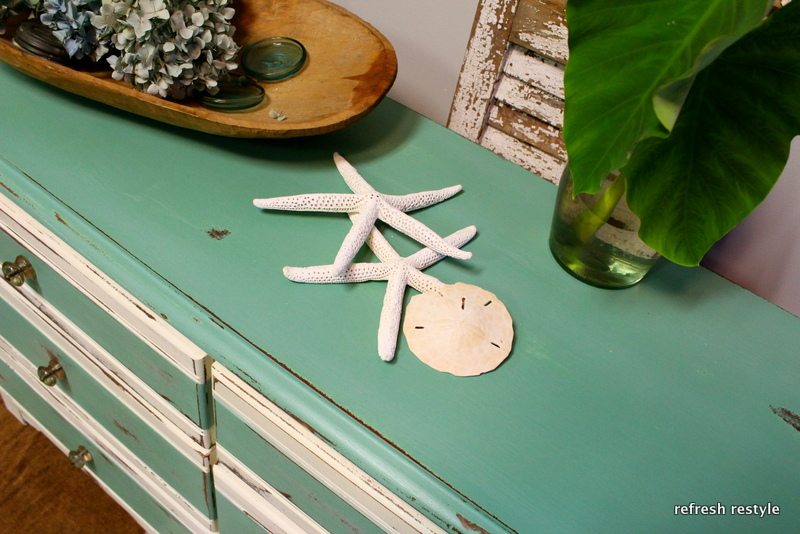 (This was the before.)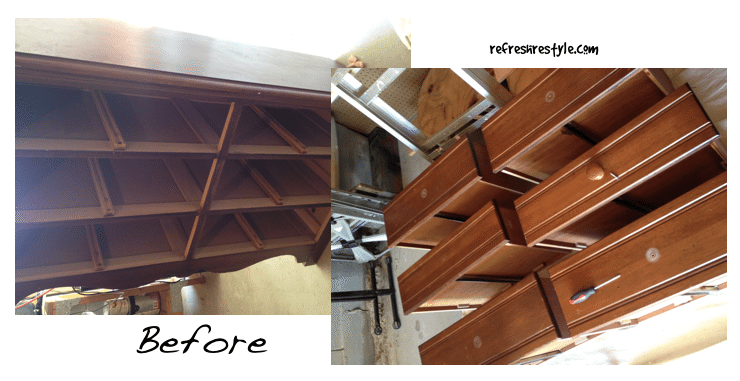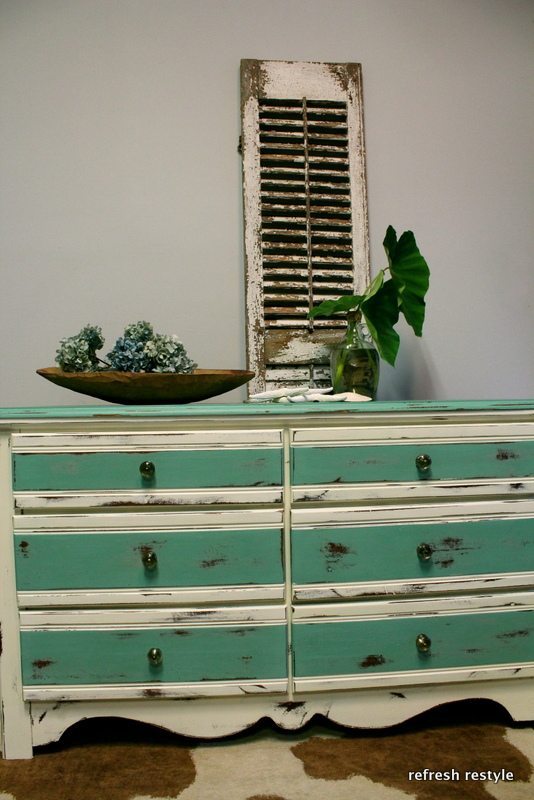 It sold really quick 🙂
I've been a little busy getting large pieces ready for Two Women and a Warehouse~Bull Street.
And things are going really well at Two Women~Pooler!
Thank you Today is My Someday~for getting me in to the business 🙂
I like staying busy 😉
But I can catch up so find me at those places.
Sharing: Home Stories A to Z