Kelly from Eclectically Vintage sent me an email and the subject line read:  fun idea!
She is an ambassador for Hometalk,  I'm so glad she contacted me about getting a group together. Hometalk encourages community and the sharing of ideas and advice about home and gardening. You don't have to be a blogger to use it.  You can ask and answer questions, share photos, search and browse thousands of previous discussions. It's a great resource for everyone.
After talking to Kelly and Miriam from Hometalk I got busy sending emails to my local blogging buddies!  Lucky for all of us Cherry knew all the honey holes! Thanks Cherry 🙂
That's how our Thrifting and Hometalk day came about.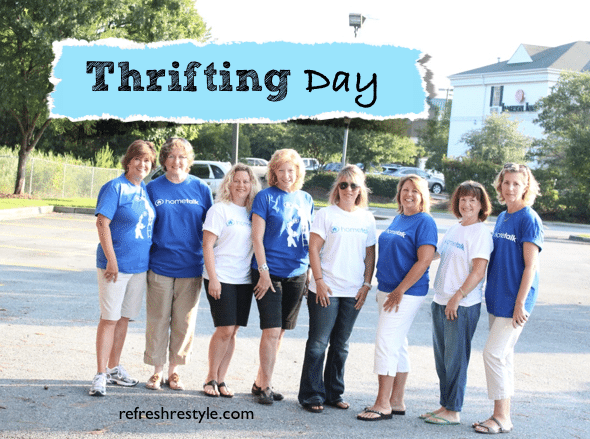 Thanks to Hometalk for providing awesome t-shirts.
Wide awake early Saturday morning!
(Me, Ann~Shabby French Country Cottage Basement, Kim~Today is my Someday, Debbie~The Smart Set,  Sarah~Unto the Rainbow,Cherry~Cherry's in The Garden and More, Mary and Karen~Cotton* Wood Furnishing)
First stop of the day: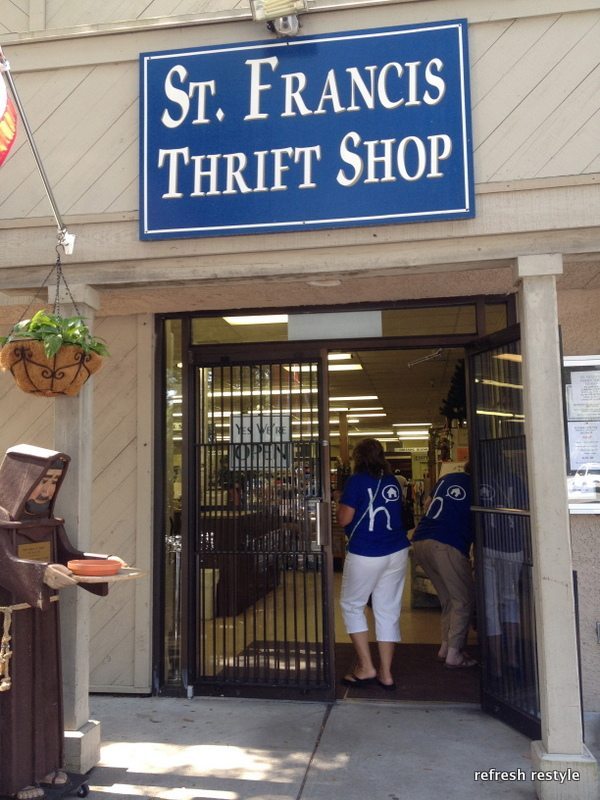 The t-shirts caused a buzz everywhere we went.  We told a lot of people about Hometalk 🙂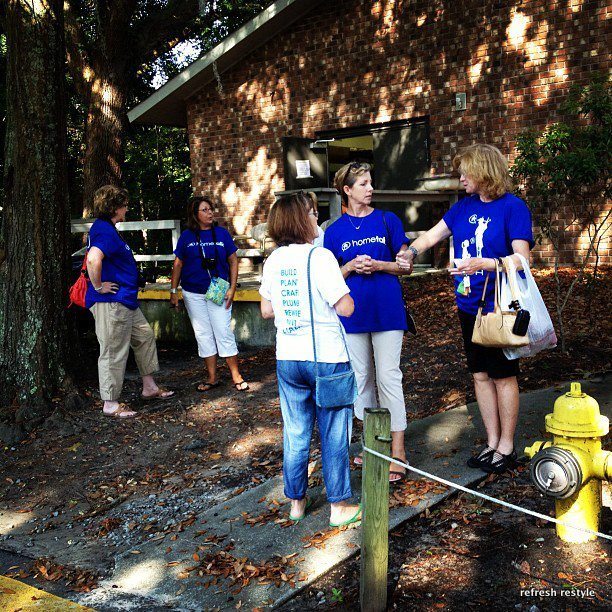 Here we are standing outside, discussing our scores and what we're going to do with them.
(One of the employees from St. Francis took our picture for their newsletter.)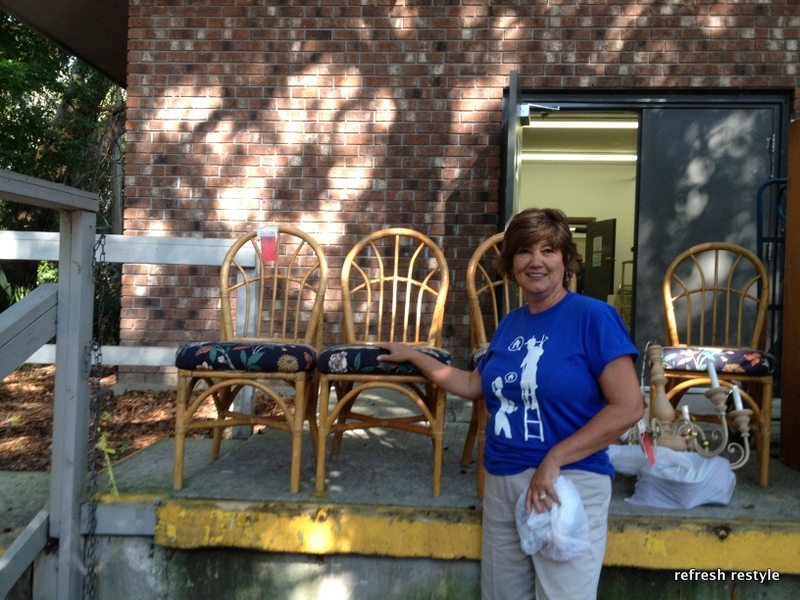 We just got started and I almost filled the truck up.  I had to slow down.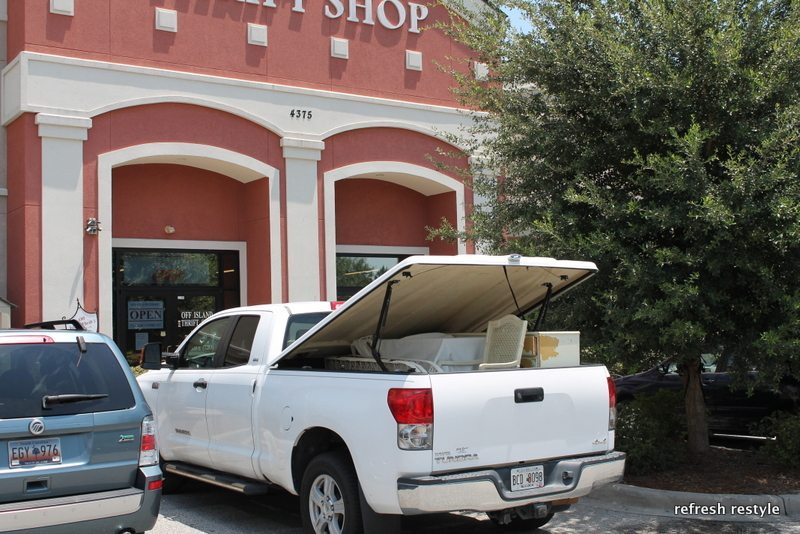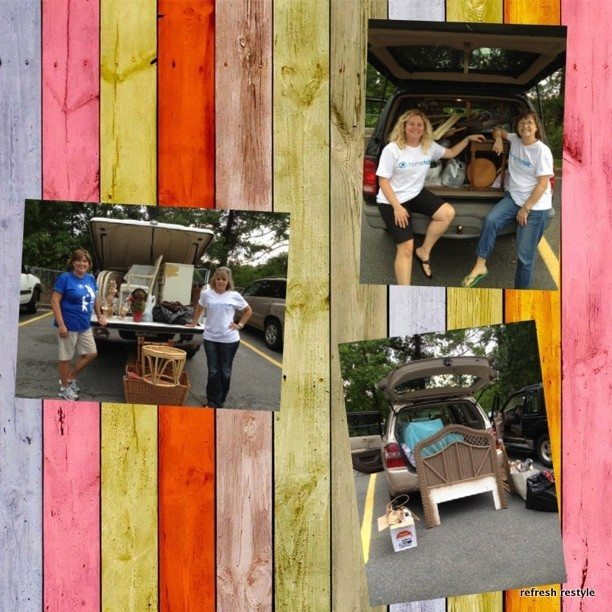 Sarah (Unto the Rainbow) and I rode together, we had to put our overflow in Cherry's (Cherry's in the Garden and More) vehicle!
Kim (Today is my Someday) and Mary (Cottonwood) really know how the pack a SUV,
in fact they packed and repacked a couple of times!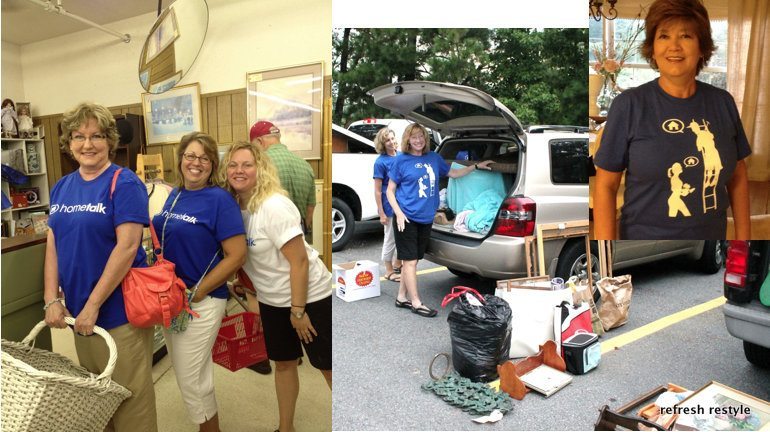 Ann (Shabby French Country Cottage Basement) found an amazing basket,
I wish I had gotten to it first.  Sister's Karen and Debbie packing their treasures!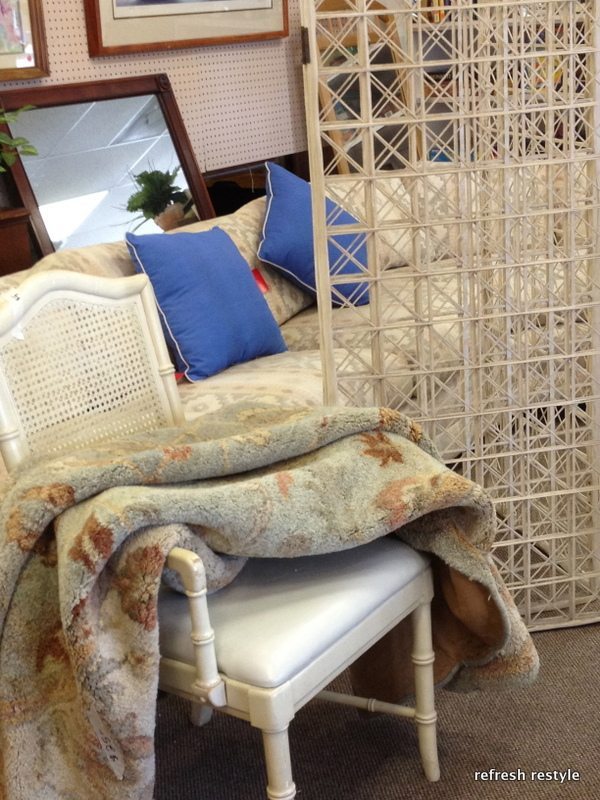 Mine all Mine 🙂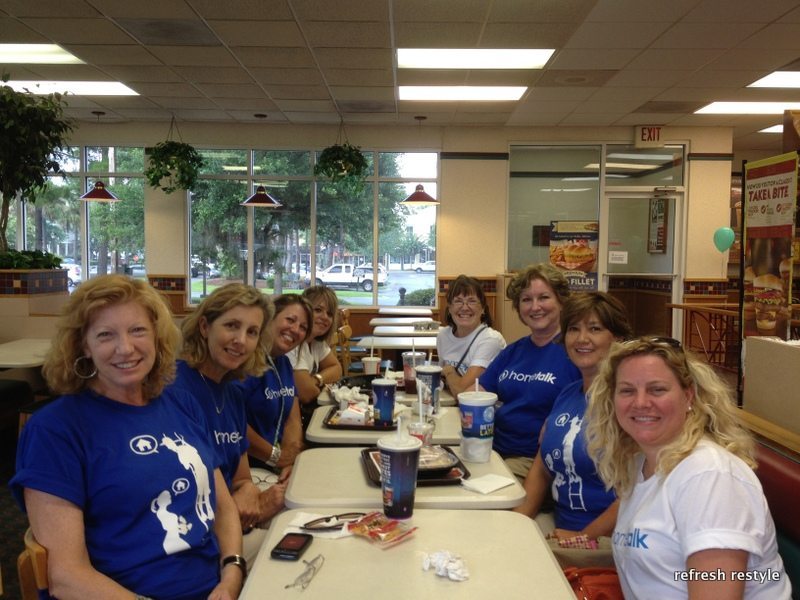 Here we are plotting our next outing.
There is something comforting about spending the day with these ladies, we have a lot in common.  
(and I'm not talking about the condition of our garages or that a couple of us may of had paint on our elbows)
We talked about painting, sanding, priming and cutting wood.  We talked about our helpful, understanding husbands.
We talked almost as much as we shopped.
(It was a perfect day.  Well, almost, we need bigger vehicles.)