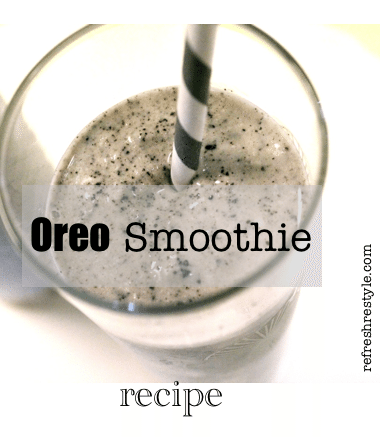 This year I'm making my resolutions as I go.  Is that  a resolution?
Do you spend a lot time doing things and ask yourself why?  I spend a lot of time on Pinterest.  Therefore, my resolution is to make some of the things that I pin. Oh yes, it is a resolution after all 🙂
This is really a twofer, little did I know that the smoothie was a Weight Watcher recipe!
1.  I created something from a pin on Pinterest.
2.  My weight might go down, if I use WW recipes…twofer
My pin Cookies and Cream Smoothie, just by the name you can see why I pinned it.
Ingredients
 1/2 C Milk
4 Oreo Cookies
2 C Frozen Yogurt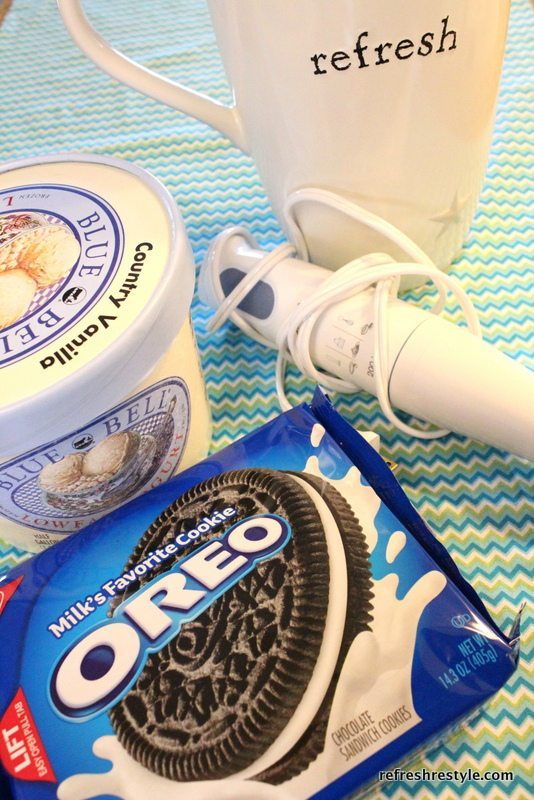 I used my hand mixer.  
(And I doubled the recipe.)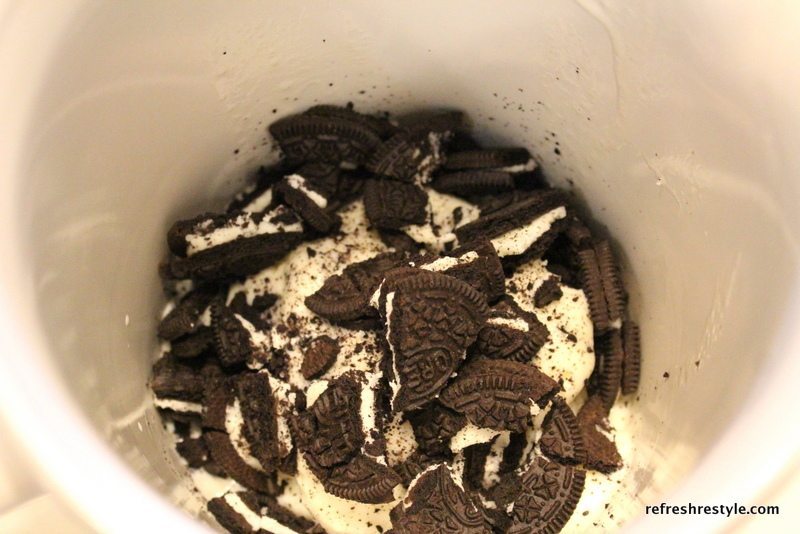 This is before it was blended.  I broke the cookies up, just to help the blending 🙂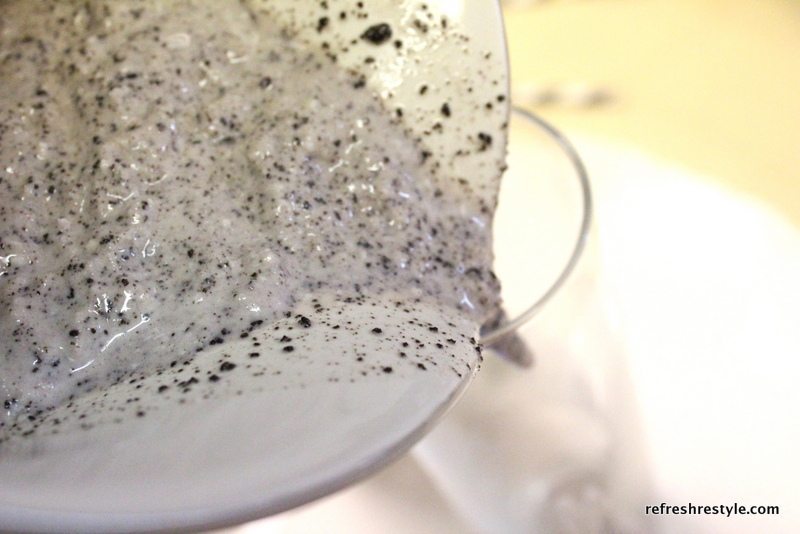 Look how yummy it is!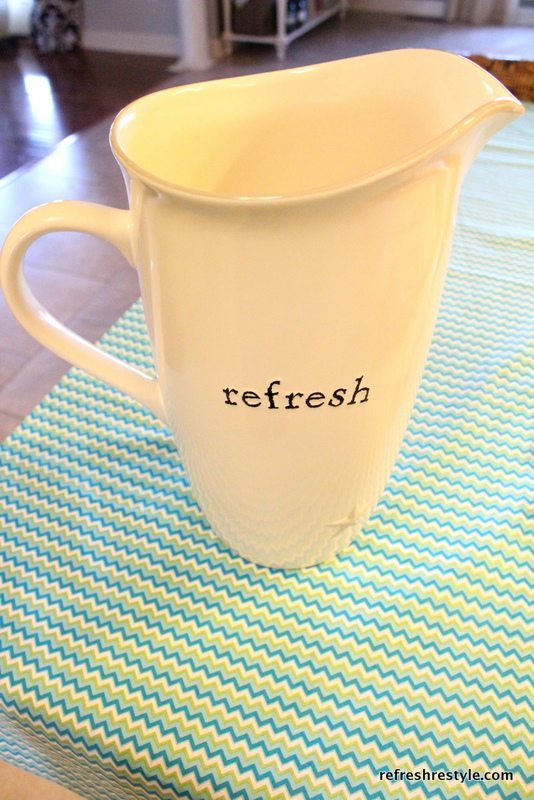 I mixed it in my refresh pitcher that my daughter gave for my birthday.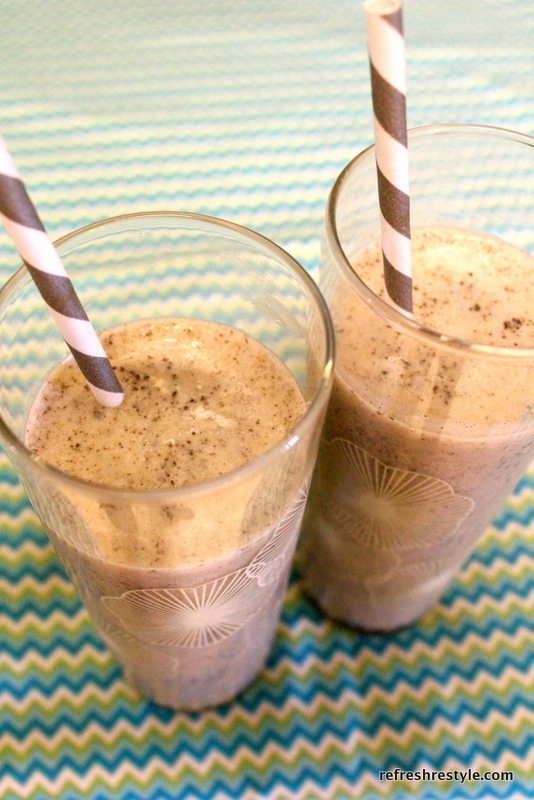 They were great.
This "Pin" project was perfect!
Have you tried any of your pins?
Click here if you want to try and guess what I'm doing next =)
Sharing:  Between Naps on The Porch