Tips for staying on budget and creating a welcoming outdoor space is our topic today. In partnership with Better Homes and Gardens from Walmart I will be sharing ideas for creating a cozy area for entertaining.
Outdoor Entertaining: Easy and Affordable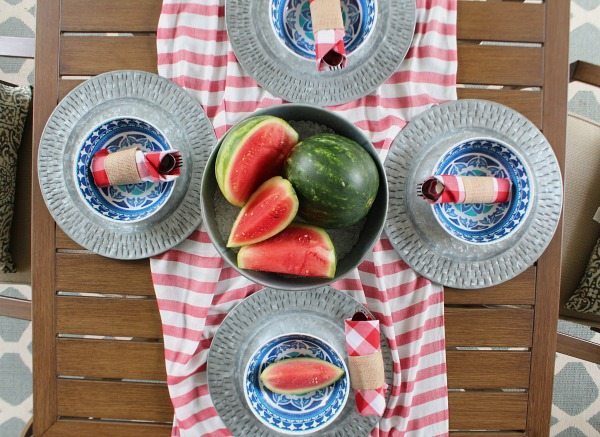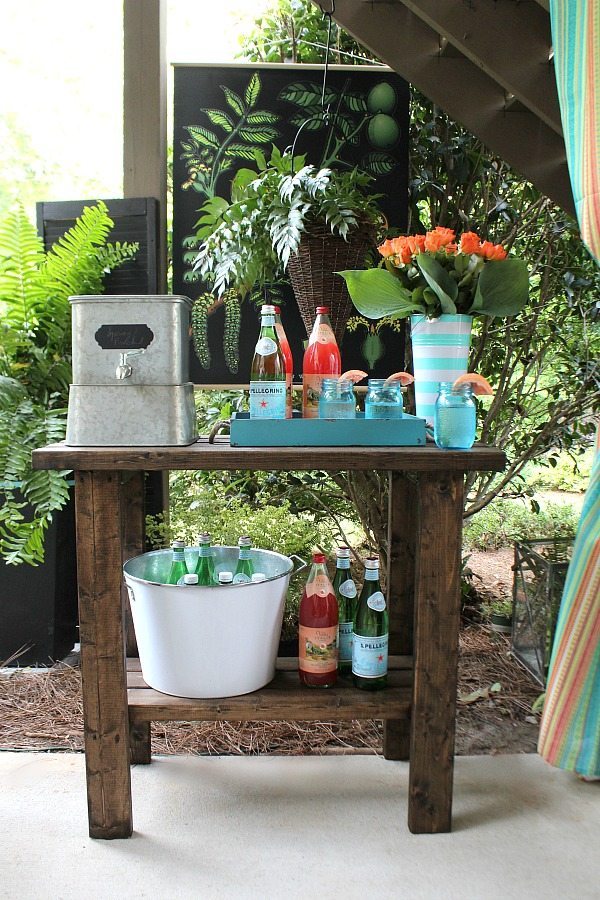 To stay on budget, I mix and match my serving pieces from year to year. Galvanized metal is my all time favorite, this season I added the square metal drink dispenser and lift, which can double as an ice bucket.
This potting bench that we built a couple months ago is perfect as a serving area. I'm using it for drink service today but you could easily serve food here, use it as a mini buffet.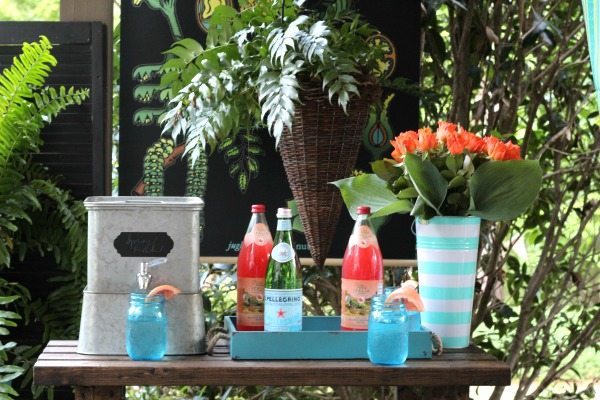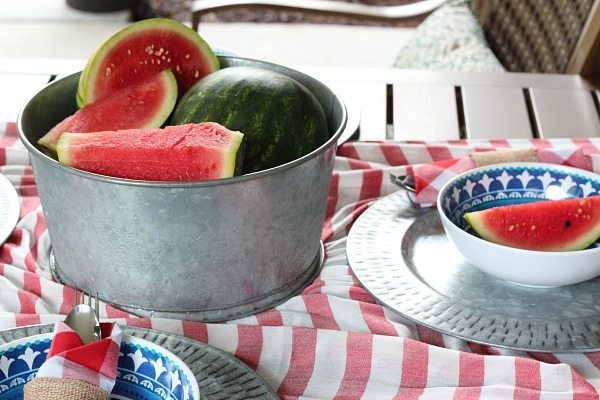 Serve ware: Go casual
I already had the galvanized chargers, they work great with the new pieces.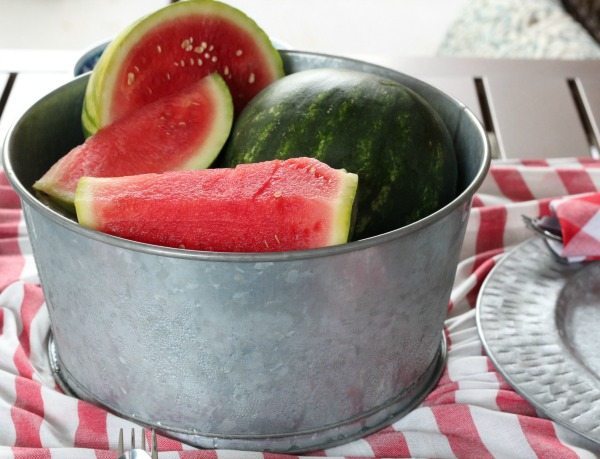 I added crushed ice and placed the watermelon in the round bucket for cool keeping. When it's not holding watermelon you can flip it and use it to lift the drink dispenser or use as a server.
Tip: For the table, I draped a large scarf down the center, it was purchased at Walmart.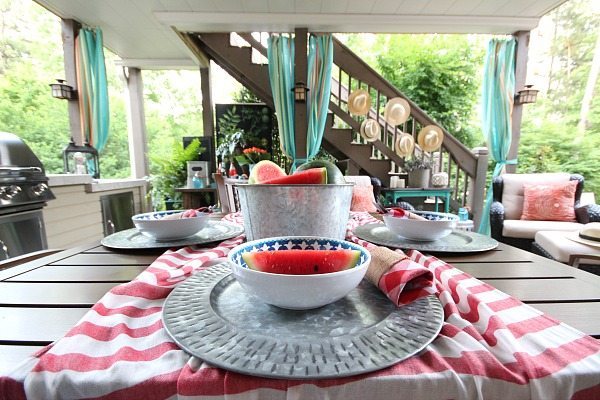 Decorate your space just like you would if it were inside: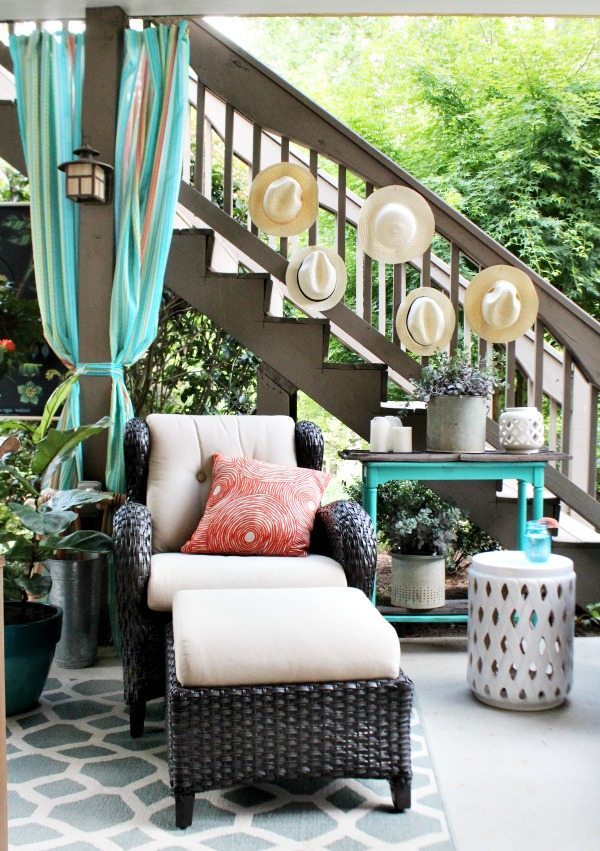 Tip: Use outdoor tablecloths as curtains. They add color and they're are so affordable!
The *Better Homes and Gardens striped tablecloths, aka outdoor curtains are so colorful and pretty. Red, orange, green, yellow and several shades blue. They bring all the colors from the patio together. I love how it coordinates with all the things that I already owned and they look great with the new stuff too.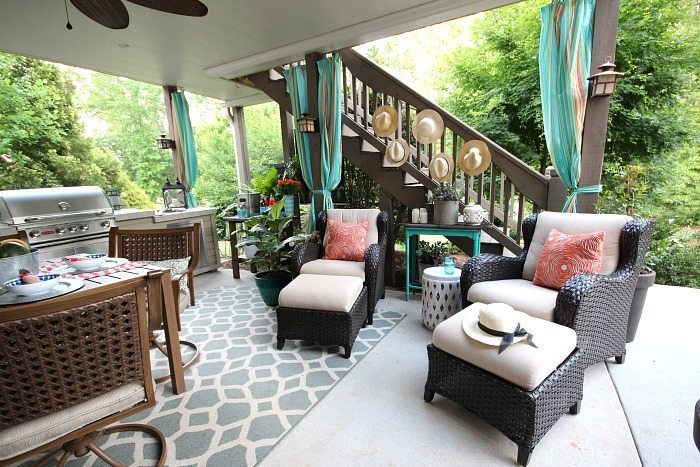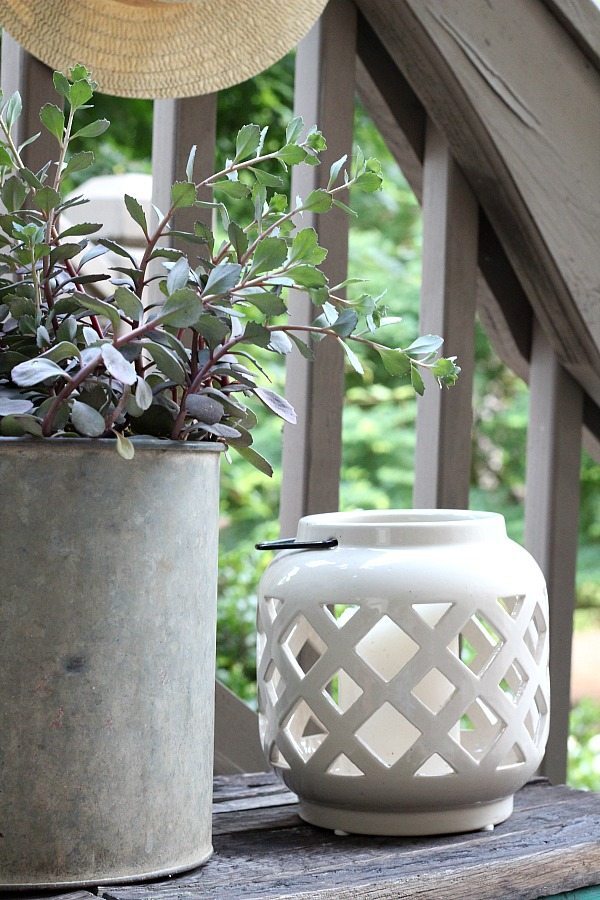 I layered the top of this  table with weathered wood, added a candle in the BHG Ceramic lantern and popped a plant in to an old minnow bucket. No need to worry about the elements, nothing our here is precious and has weathered a lot of pollen and a little rain.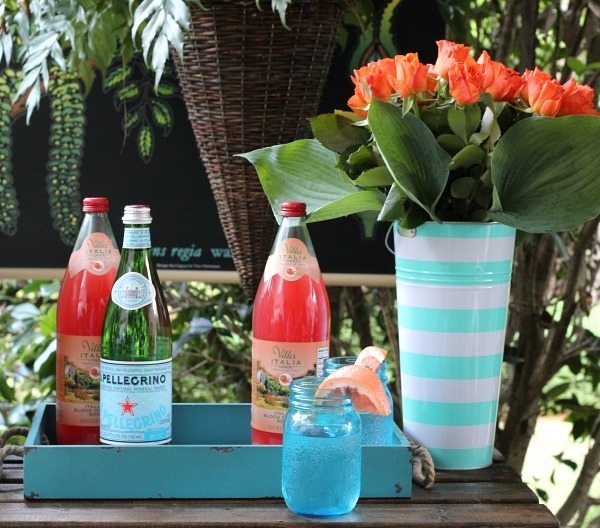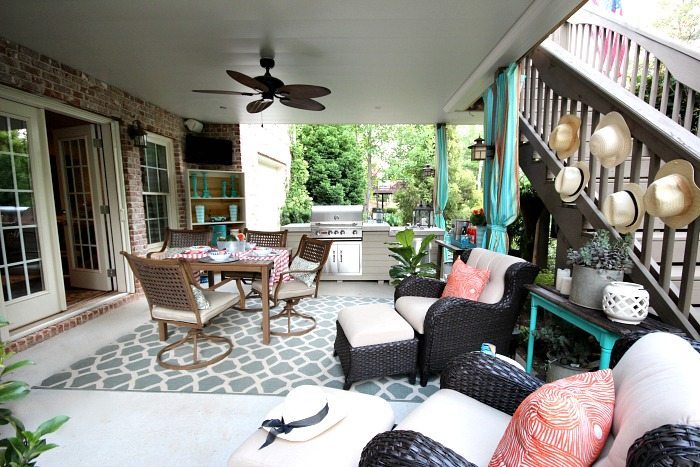 This is where you can find most afternoons!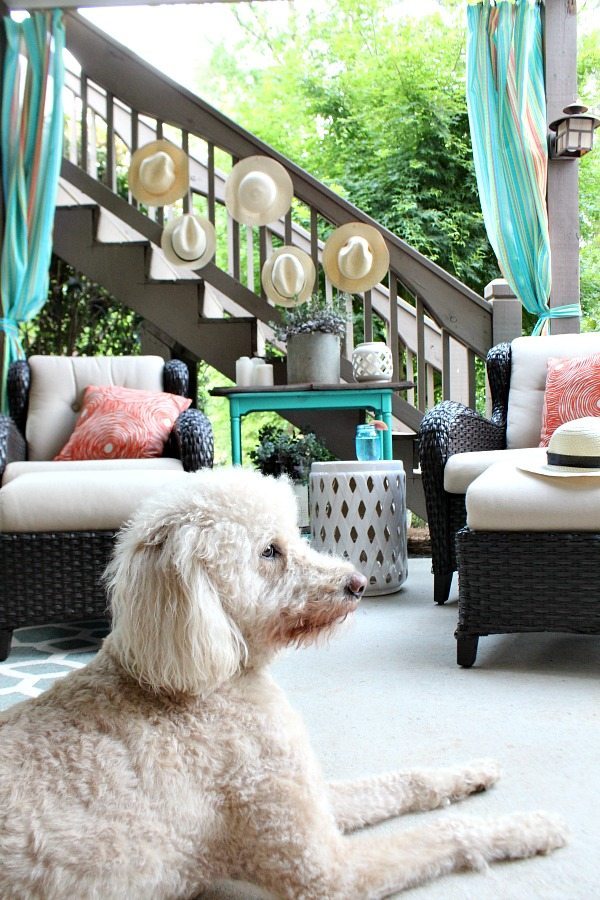 The whole family loves relaxing on the patio.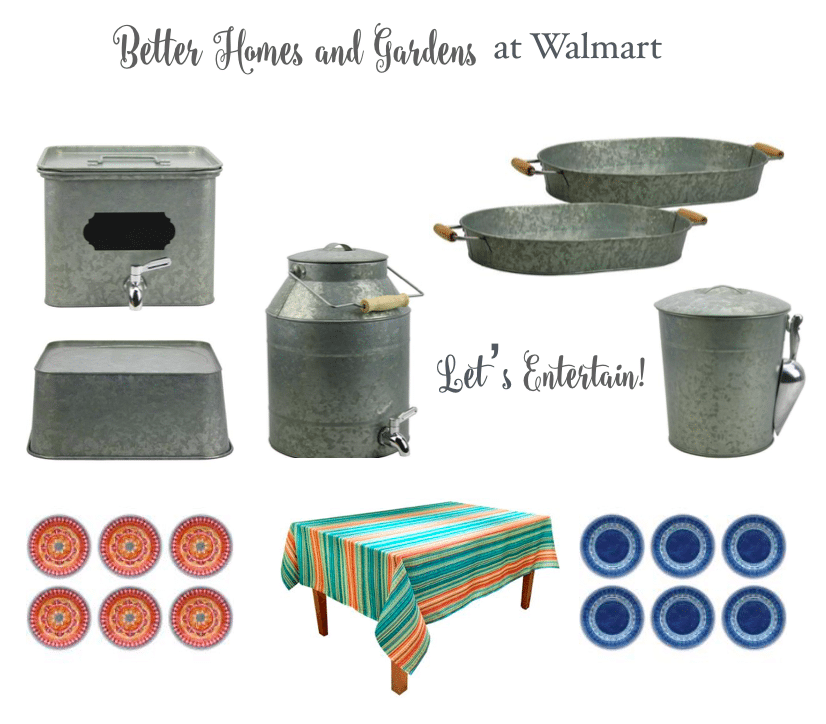 I'm so thankful to be a part of the BHG Live Better Network.
Get the latest ideas and product information from
Better Homes and Gardens Live Better here:
BHG Live Better Website
BHG Live Better on Pinterest
BHG Live Better on Facebook
BHG Live Better on Twitter
BHG Live Better on Instagram