Just in case you'd like to decorate with non-orange pumpkins, let me show you how to paint real pumpkins.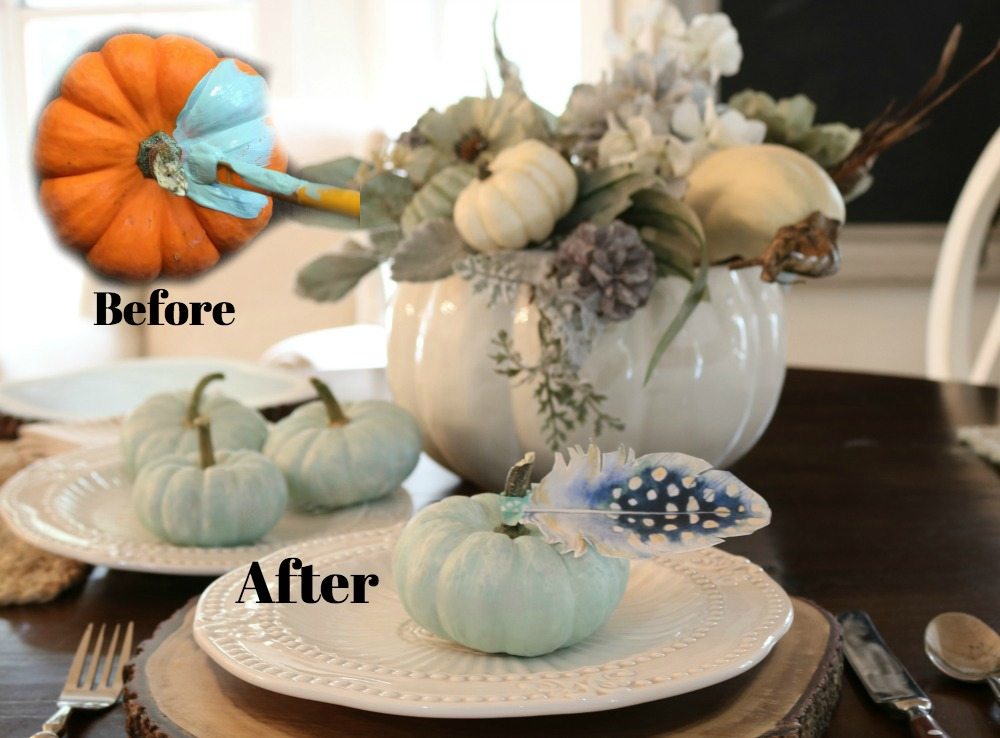 I purchased a bag of small pumpkins at Walmart for under $3. Even though I love orange, I decided to switch up my fall color scheme this year. Most of my decor is light white, neutral with sprinkles of aqua, turquoise and just about any blue. 
Can you just imagine all the possible colors?
The secret to preserving your fall pumpkin decor is to prep them before painting.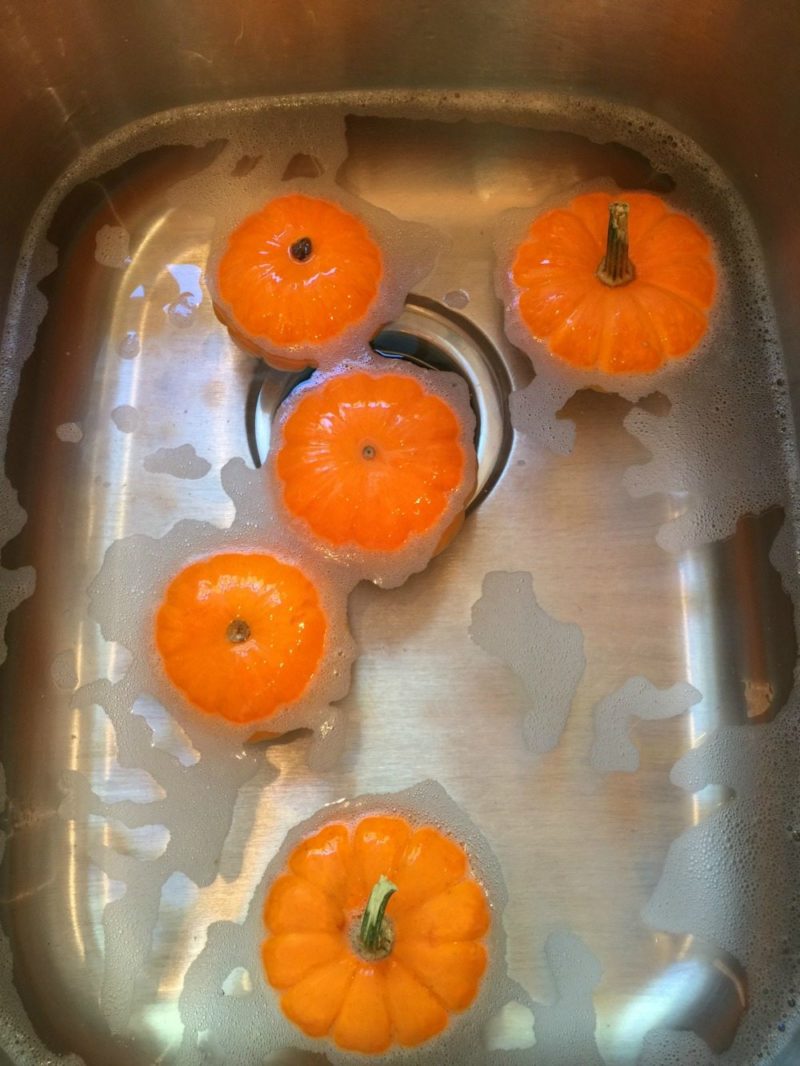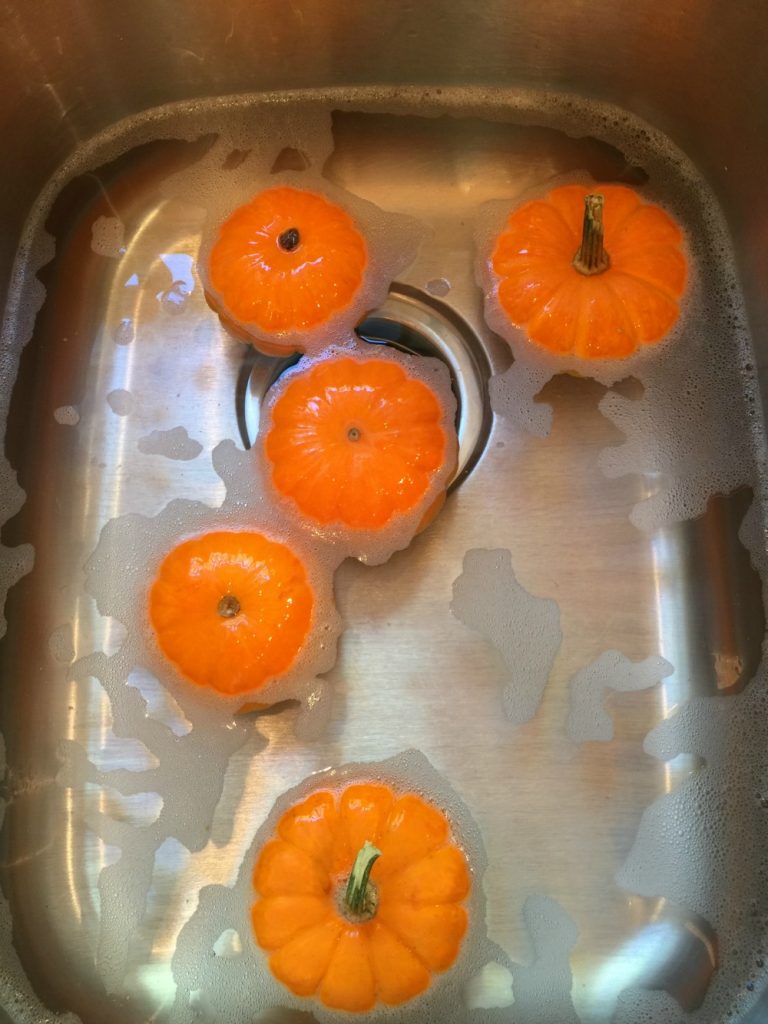 Fill your sink with water and add 1/2 cup of bleach.
Soak pumpkins for 30 minutes, turn them after 15 minutes to cover all the pumpkin.
Remove pumpkins and let them air dry.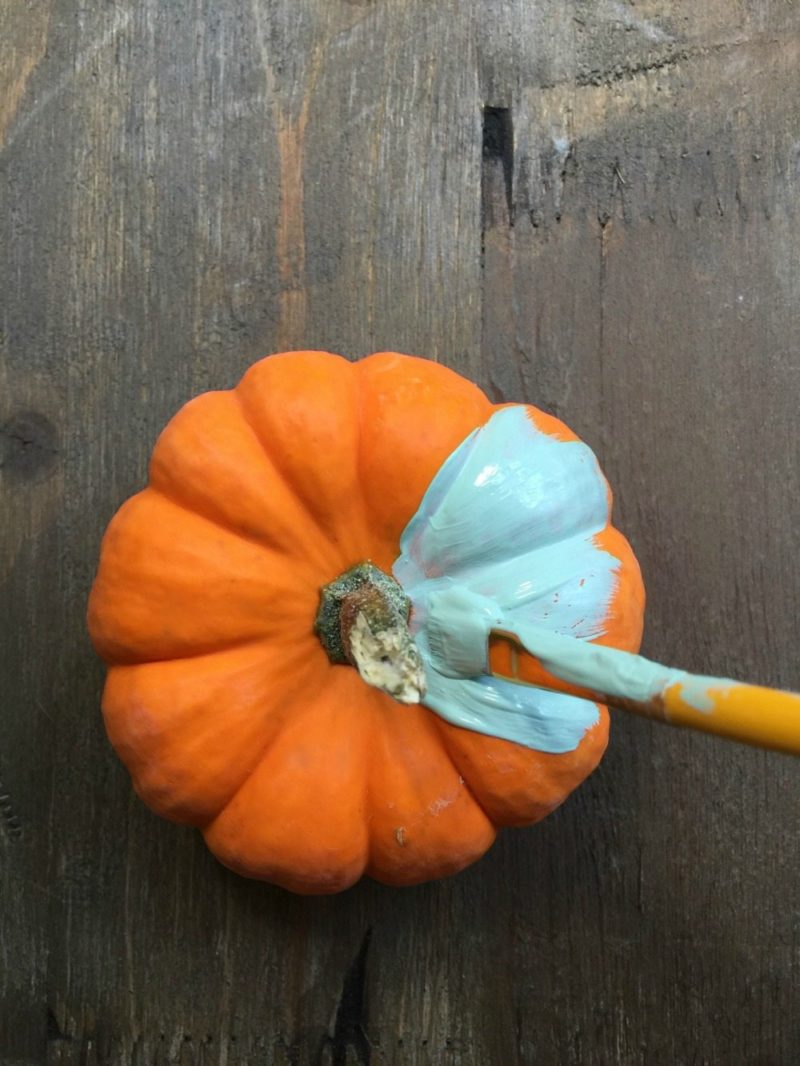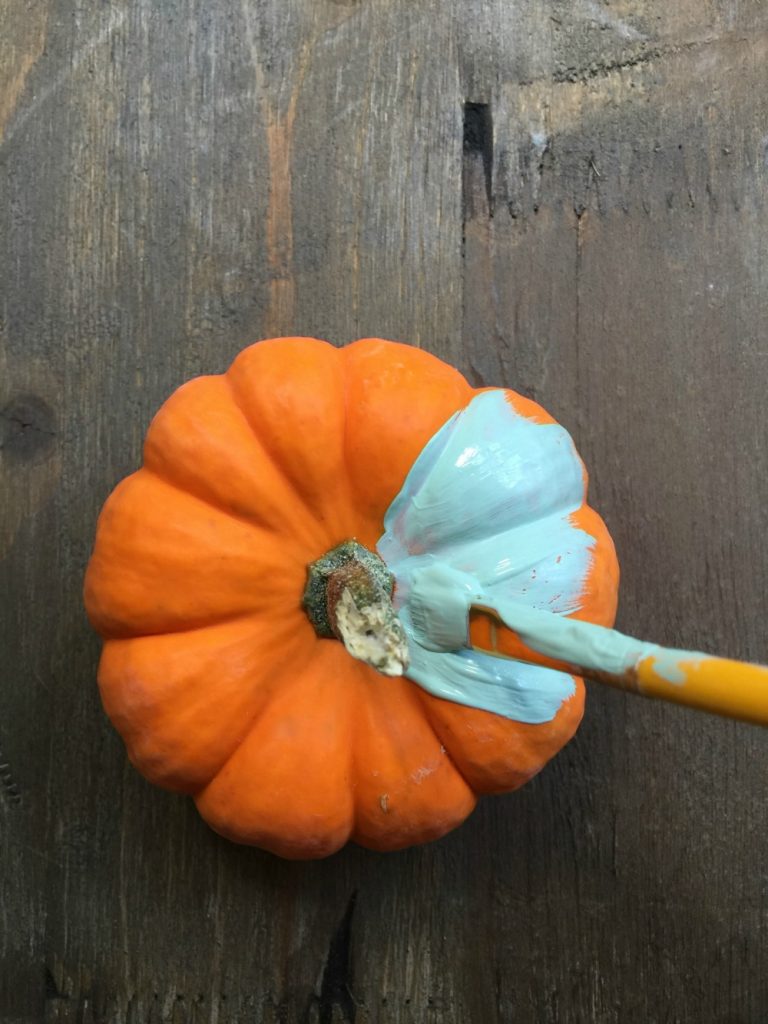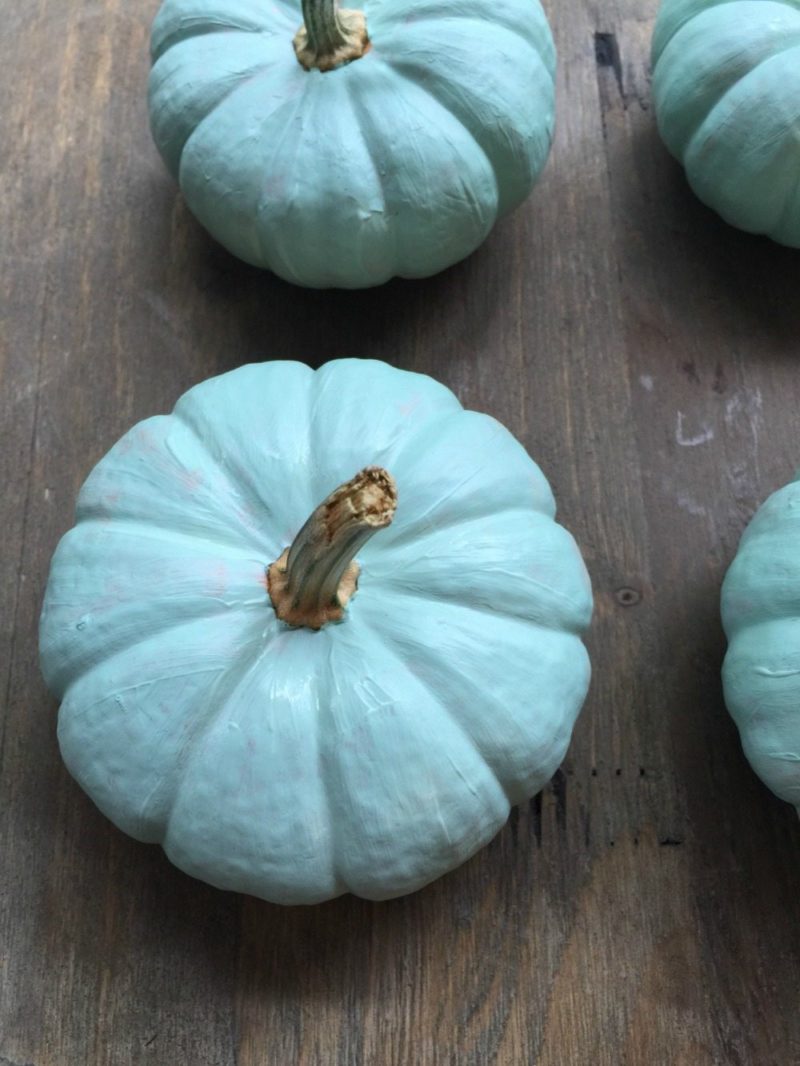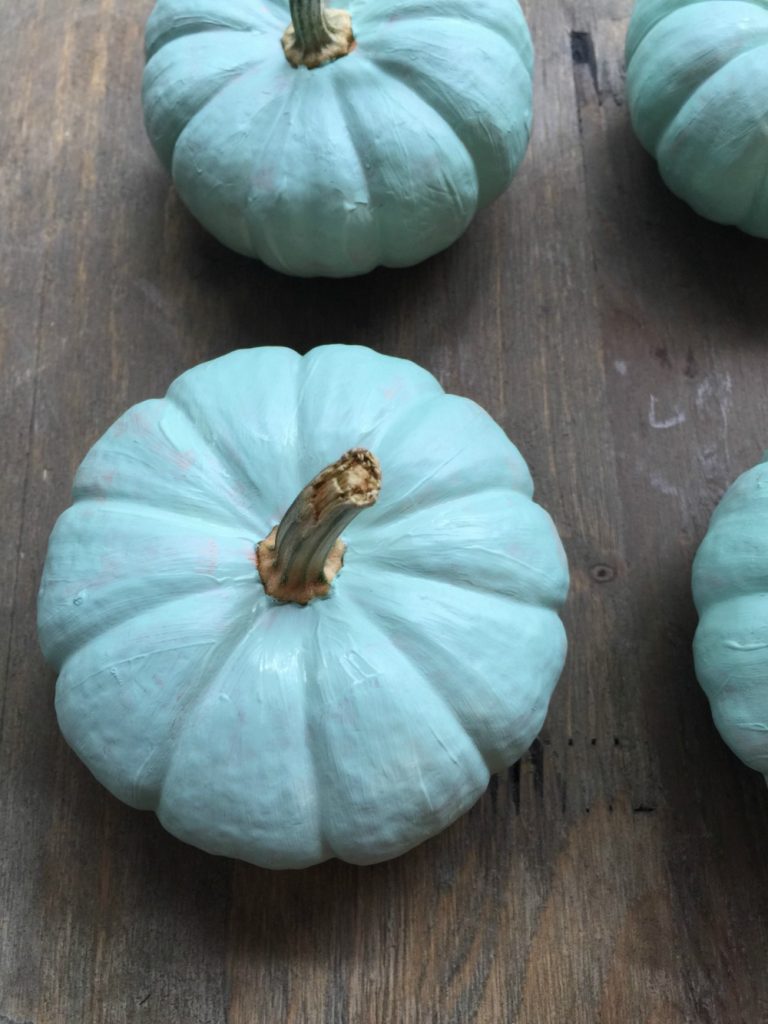 Choose any color, blues are my favorite!
Paint the pumpkin, two coats if needed.
After the pumpkin dried, I waxed with the Waverly liquid white wax to give them a more realistic look. You can find Waverly paint and wax at Walmart.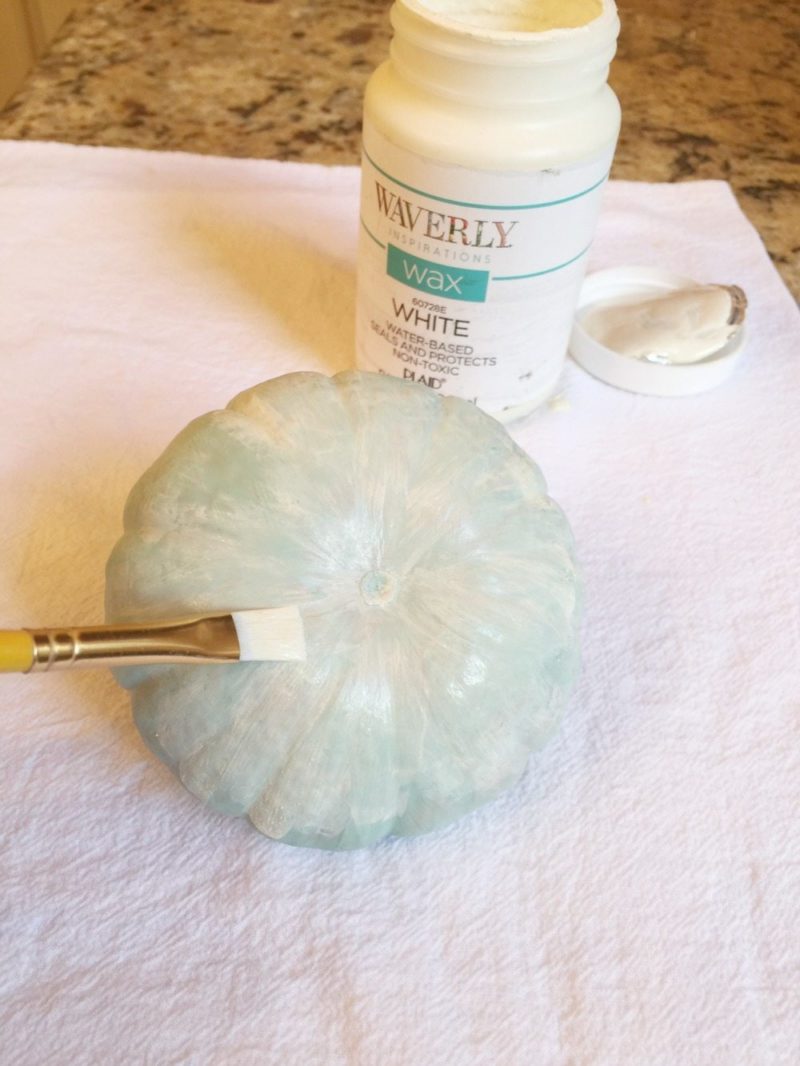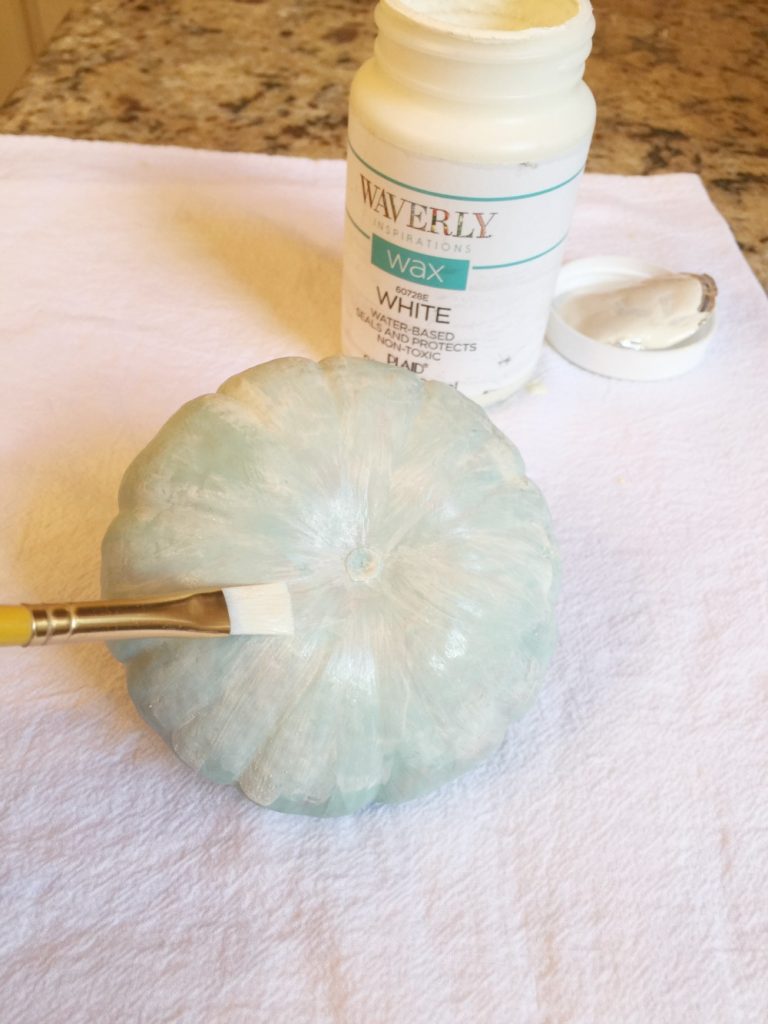 The wax adds depth and I love this Waverly White Wax!
You can paint any size pumpkin, I just grabbed these small ones.
For the record, my pumpkins are over 4 weeks old and they still look great!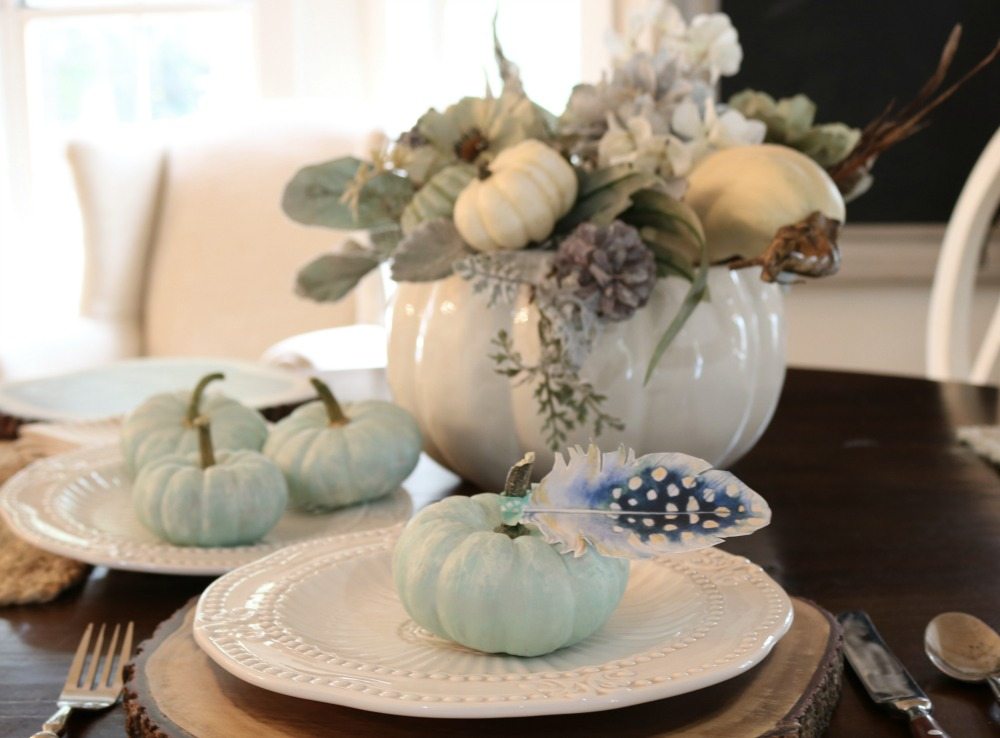 You know those cute white pumpkins, you could just paint some real orange ones! Last year, I needed one more white pumpkin, see the small one on the left, I painted that one last year and it blended in perfectly with my decor!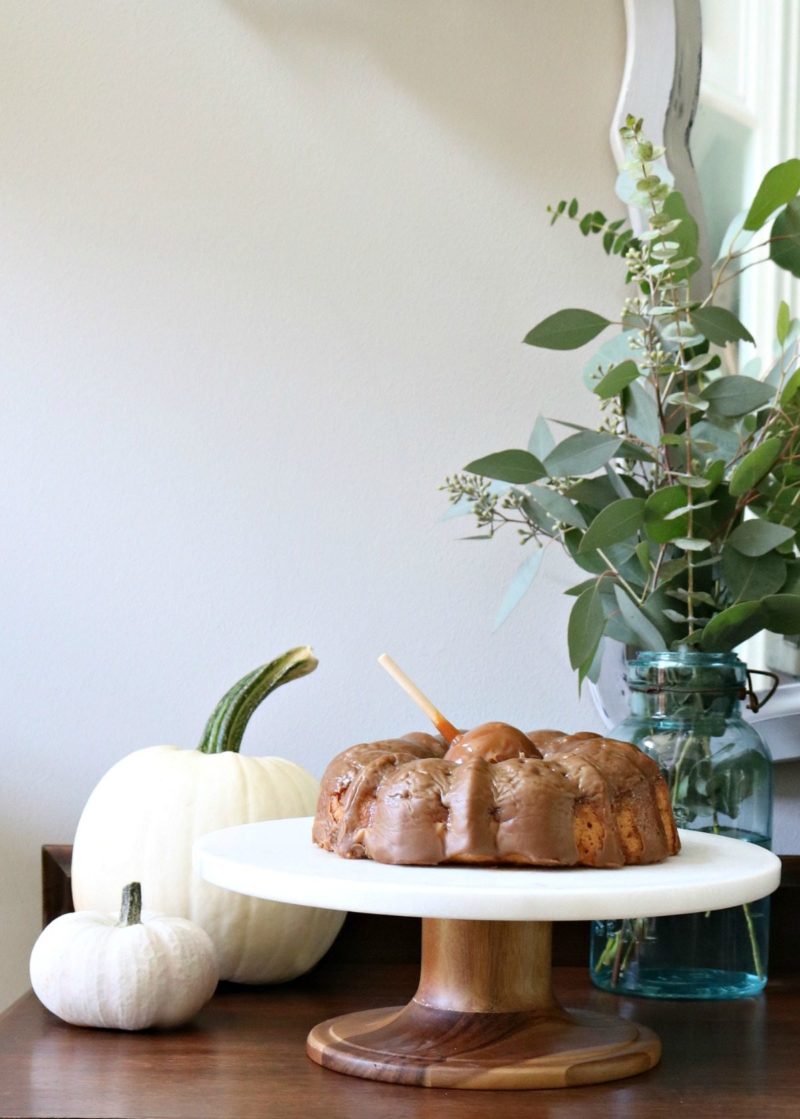 The sky is the limit, go ahead paint your pumpkins any color you like!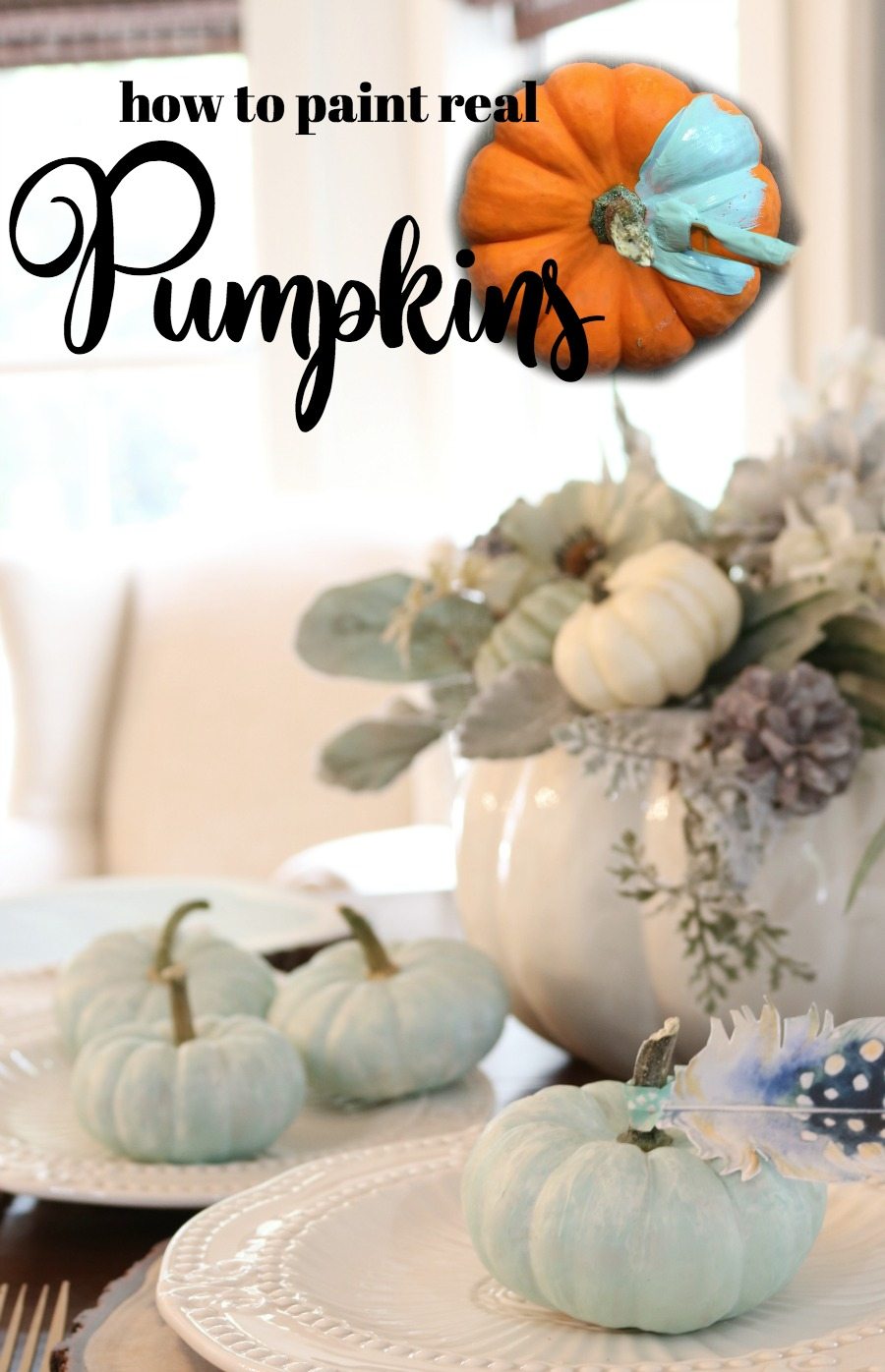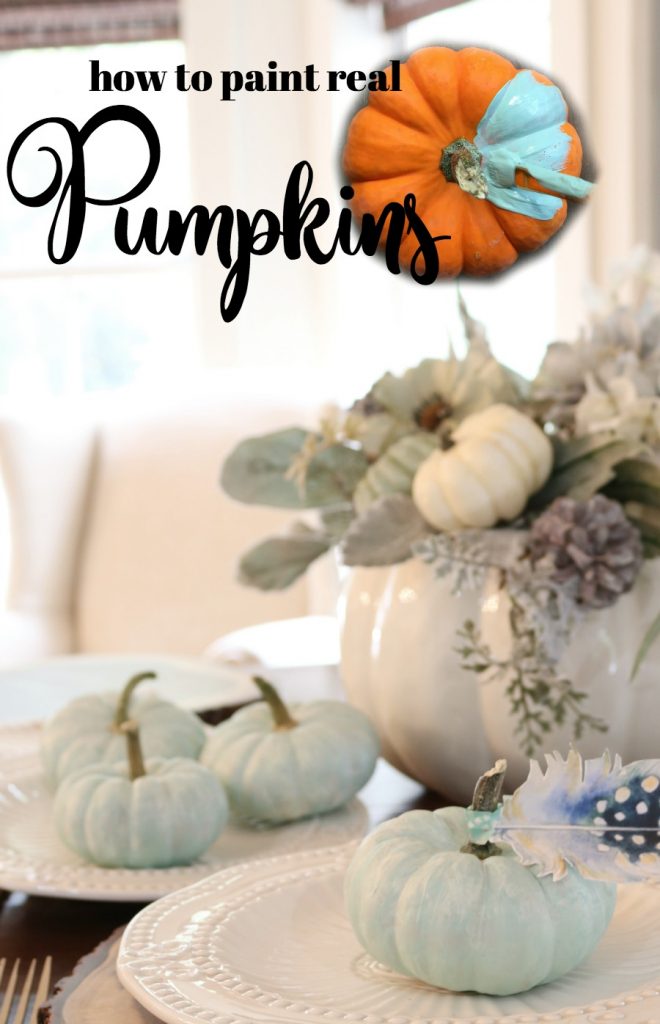 More pumpkin ideas:
Click:  Thrift Store Pumpkin Makeover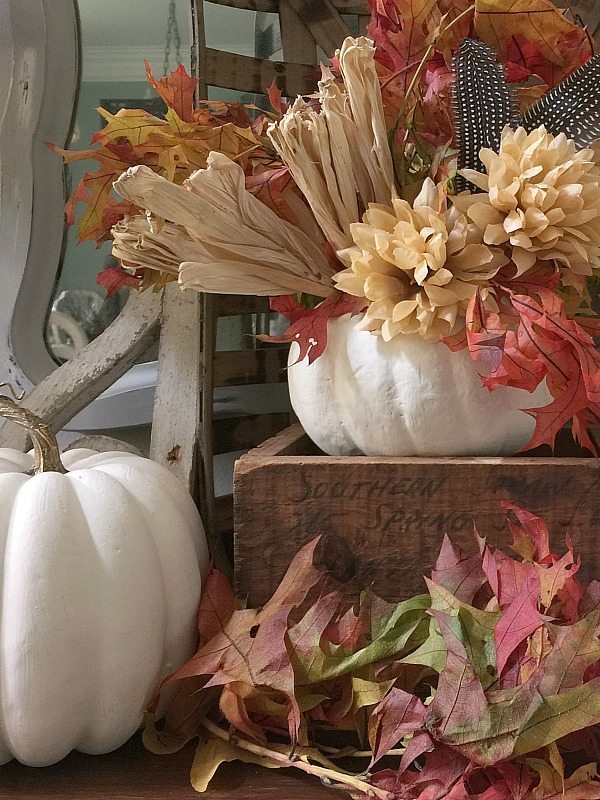 Click:  How to paint faux pumpkins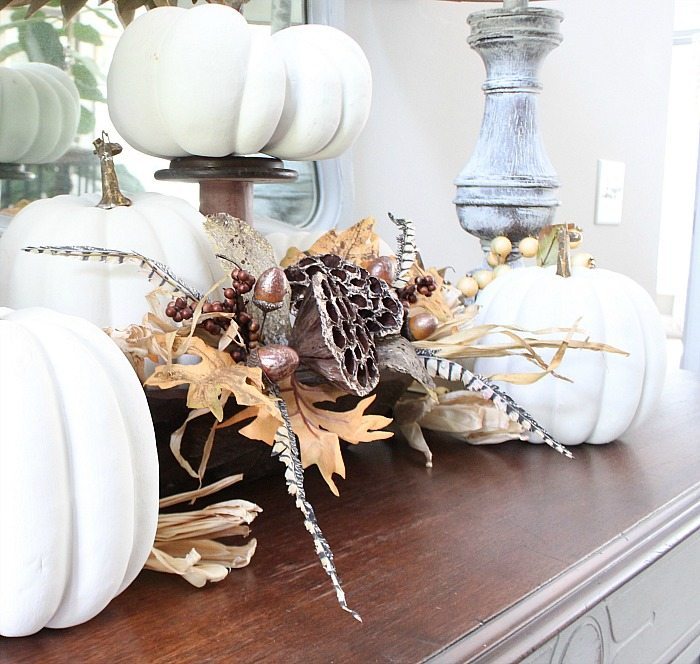 Fall into fall with these ideas:
[categorythumbnaillist 77]