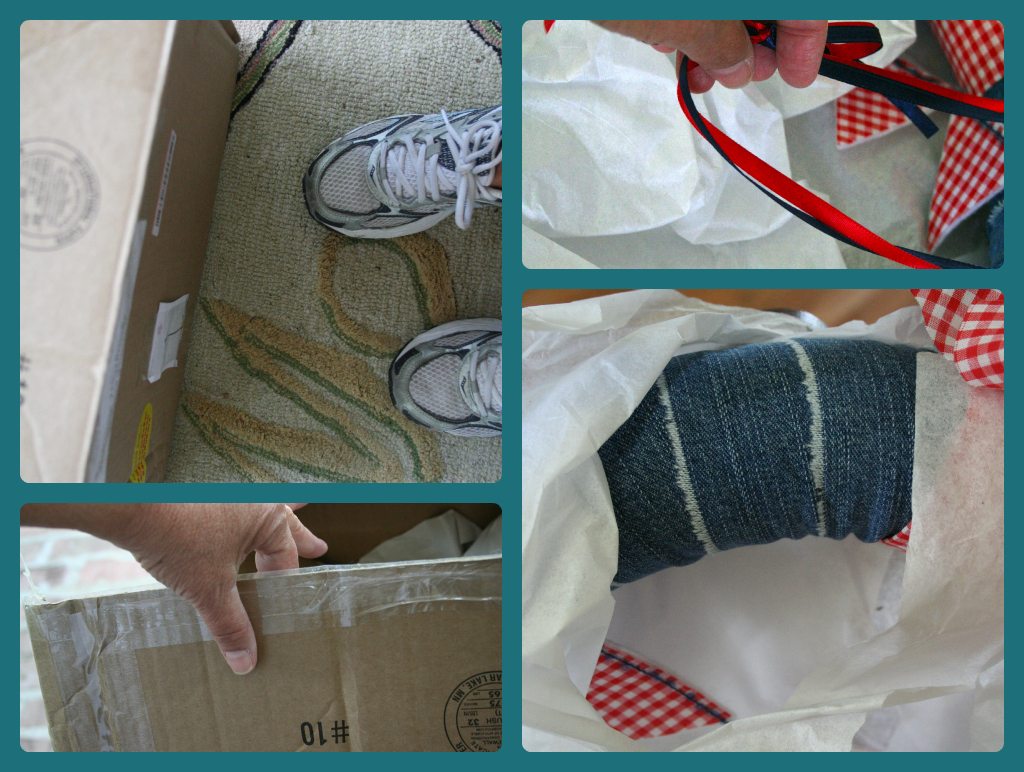 I really don't know what happened first.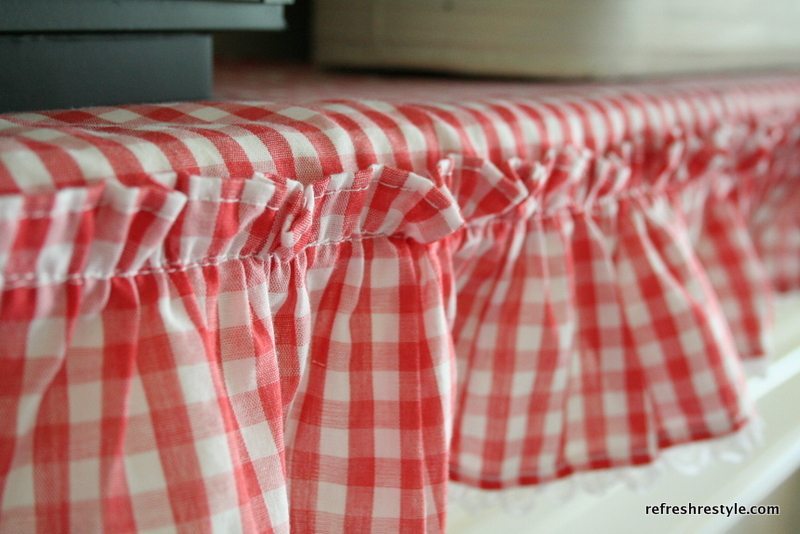 Maybe it all started with the purchase of this valance from Goodwill.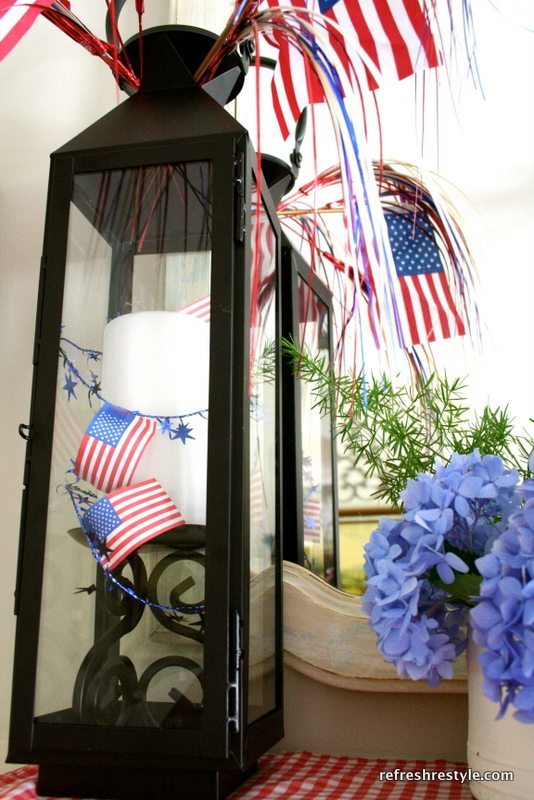 It could have been the box of fun flags and such~that I bought for $1 at a yard sale.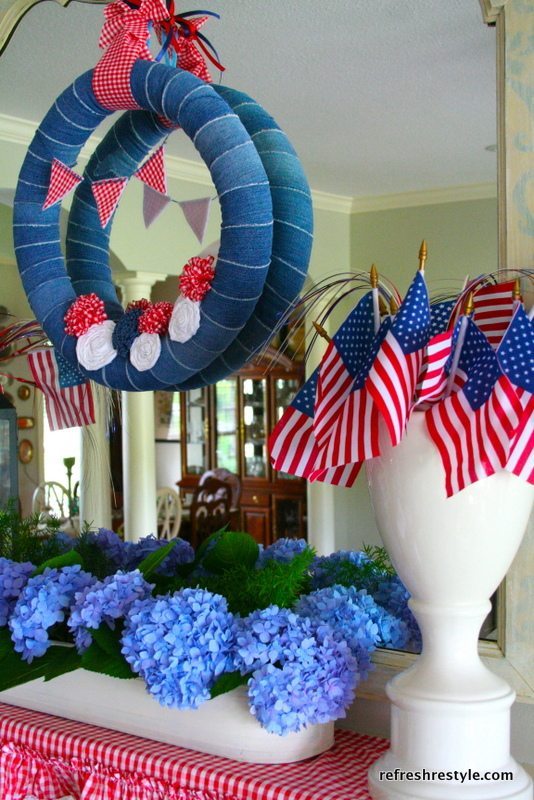 I could blame it on the Hydrangeas?!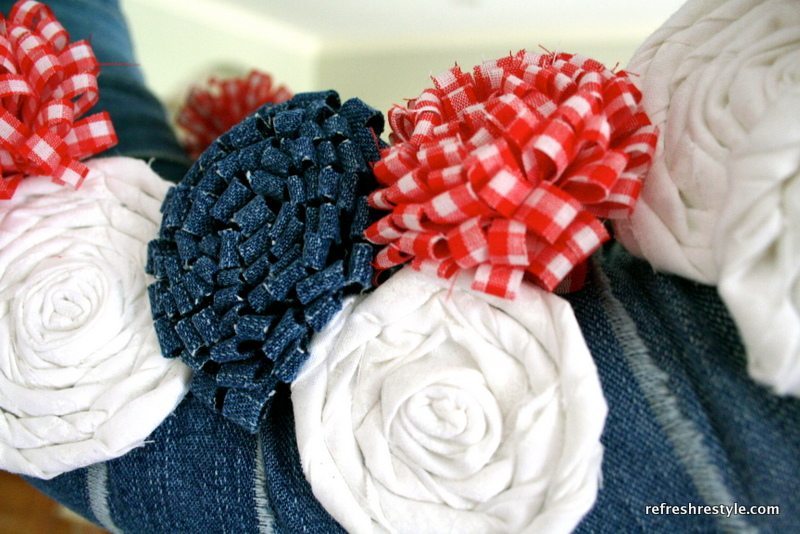 I'm not above asking for something!!!  🙂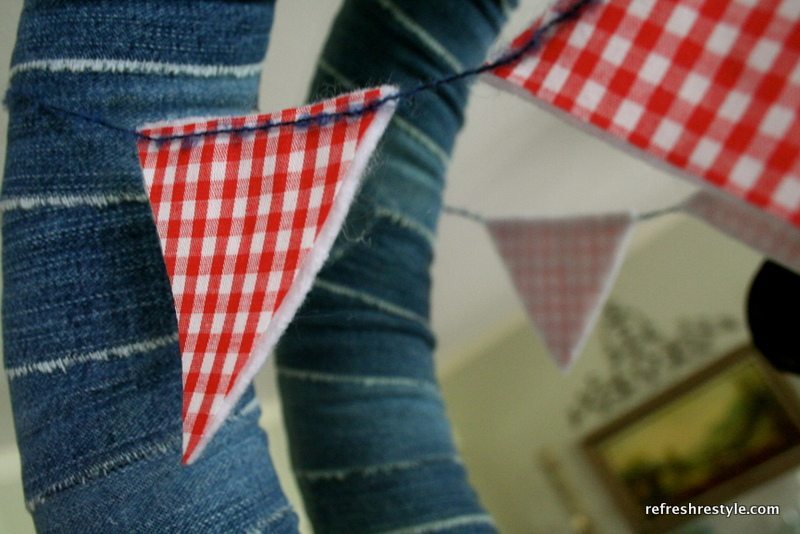 Make me one! and she replied, just watch me!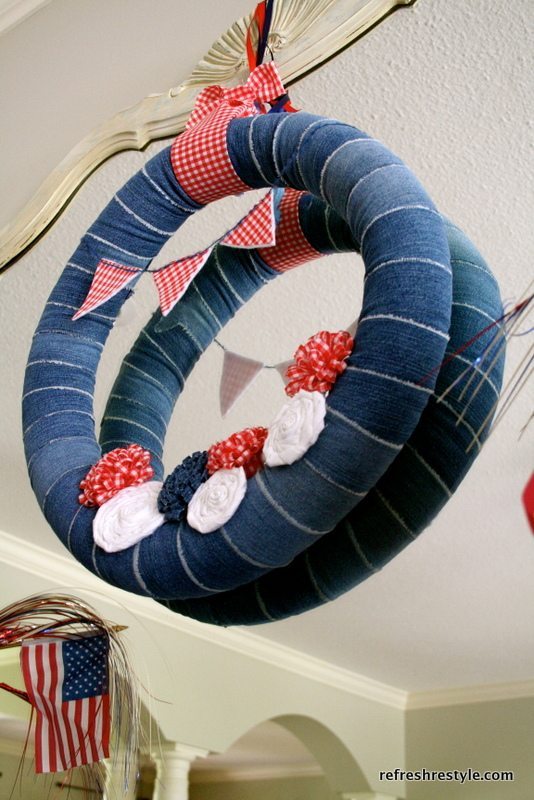 It's awesome in person!  I wish you could see it!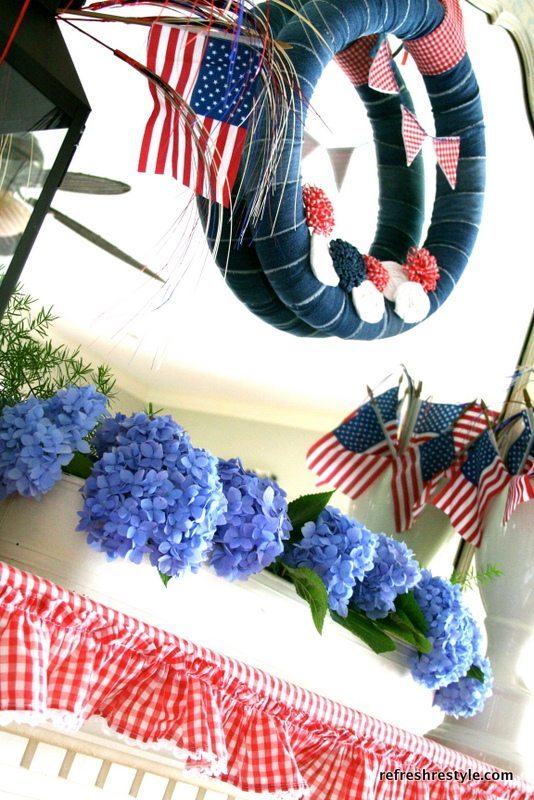 I really didn't know how much I needed this, until it showed up on my front porch!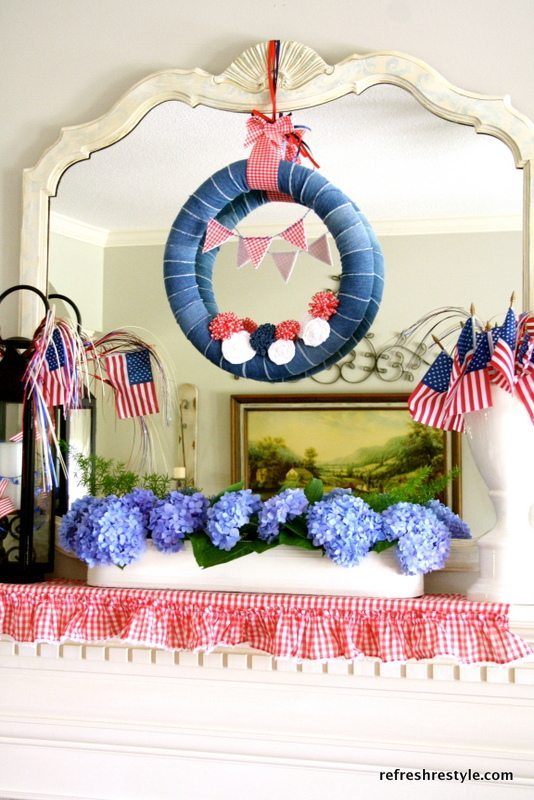 Thank you Shannon!!!!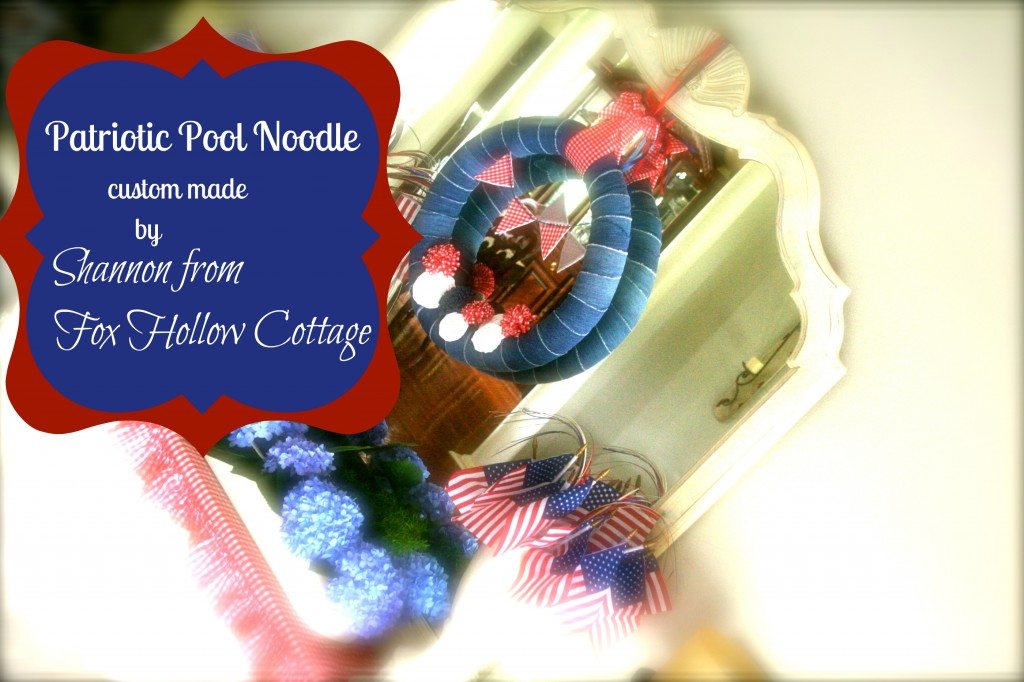 I can't show you how to make one,
but
Shannon can! (Click on the photo above for directions)
It's beautiful and budget friendly:
Dollar Store Noodle
Old Jeans
various flowers, also handmade by Shannon!
Sharing:
The Checkered Apple, Positively Splendid, It's Overflowing, Savvy Southern Style, Homestories A to Z,