Shabby Dresser
Easy DIY with Annie Sloan Chalk Paint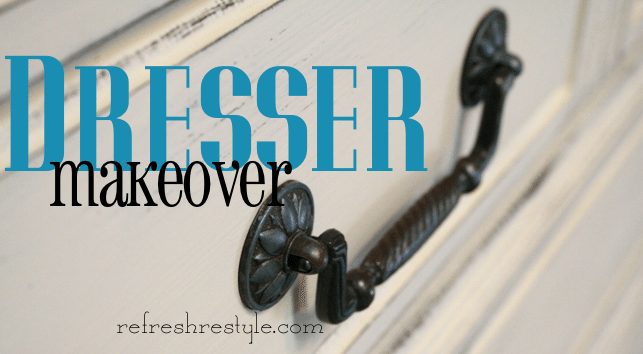 This piece was in great condition and it was all wood. It just had a dated look.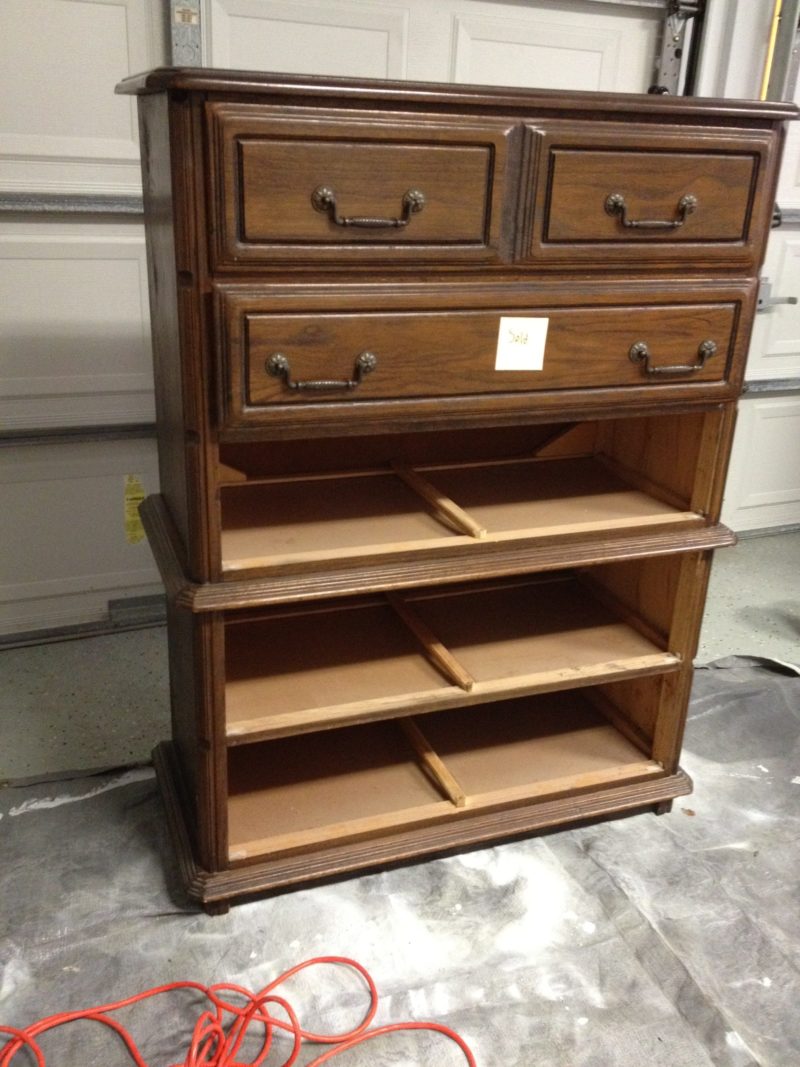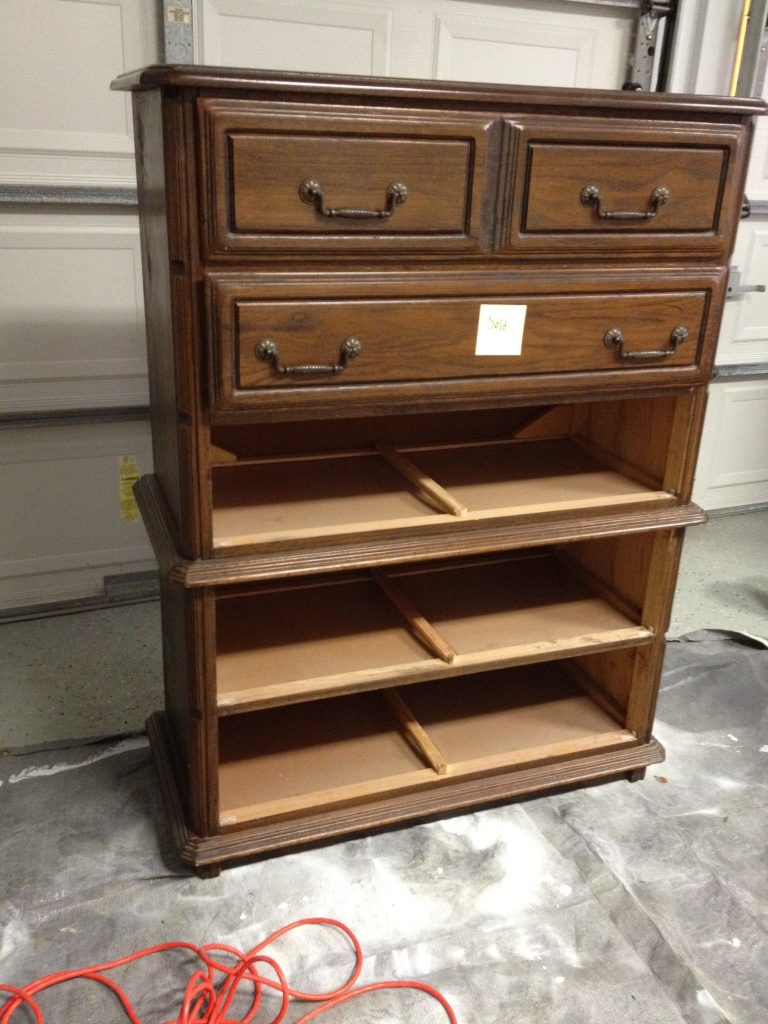 Once again I was overcome with excitement and this is my only before picture 😉 (Contains Affiliate Links)
Steps to create this look:
Remove the drawers
Remove your hardware.
Clean your piece with a degreaser or mixture of vinegar/warm water and clean the hardware if you're re-using it.
Paint your piece with one or two coats of Annie Sloan Chalk Paint, or other chalk paint. Let each coat dry in between. I love using the Purdy cub paint brush.
After the piece dried, I used a damp cloth to wipe away paint in areas where I wanted to piece to look worn or distressed. This is called wet distressing.
After the piece is dry, use a lint free cloth to apply a clear wax. You can stop right here or you can buff to create a slight sheen.
Apply rub n buff with a lint free cloth to your hardware. Buff, let dry and attach on to your drawers.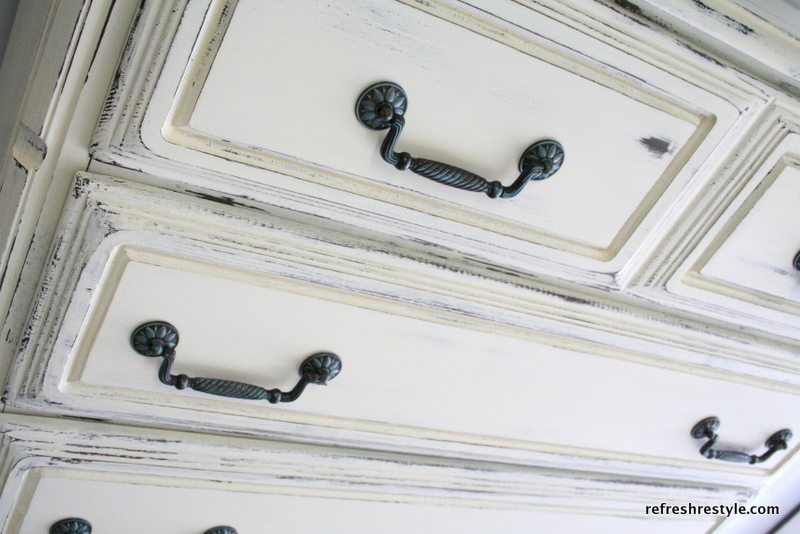 I painted it all over with Annie Sloan Old White Chalk Paint.
I always use a Purdy paint brush, you never have to worry about
the bristles coming out! They are awesome!
How many times have I said how much I love being able to distress with a wet cloth?
I may have to quit saying it, I don't want you to get sick of it.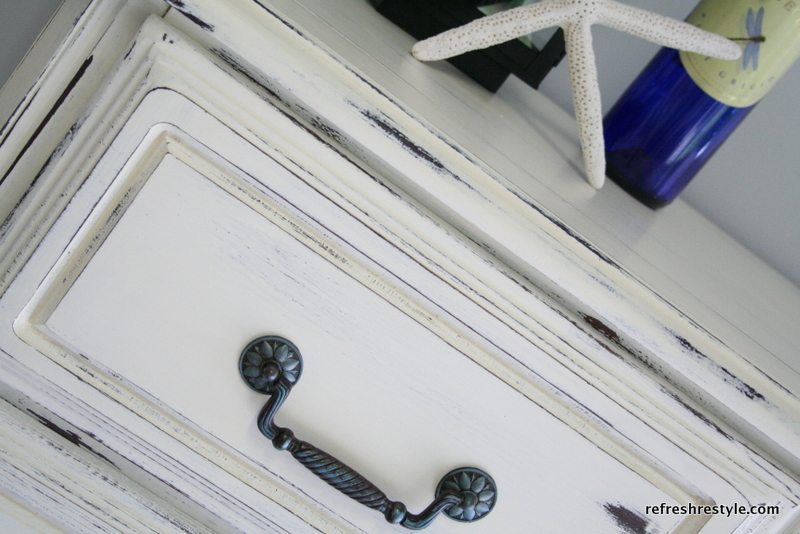 I loved the shape of the handles, to dress them up a little,
I applied Rub 'n Buff in Turquoise.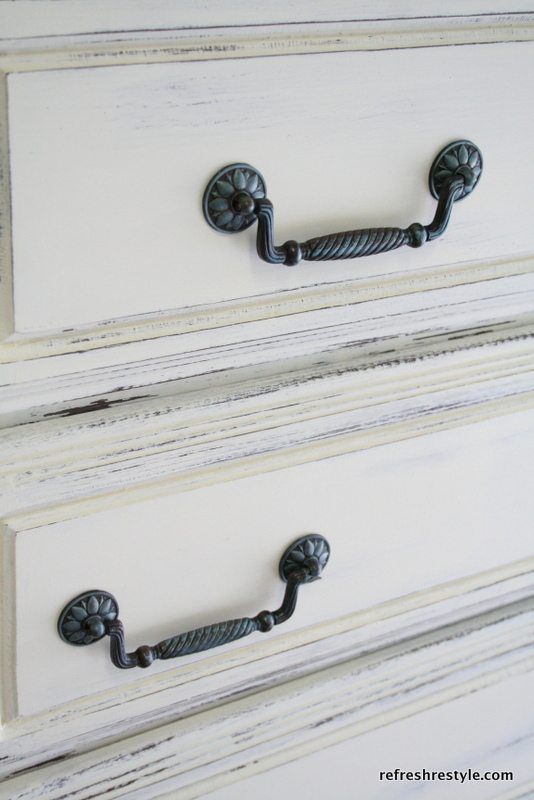 Don't you just love being able to reuse the hardware!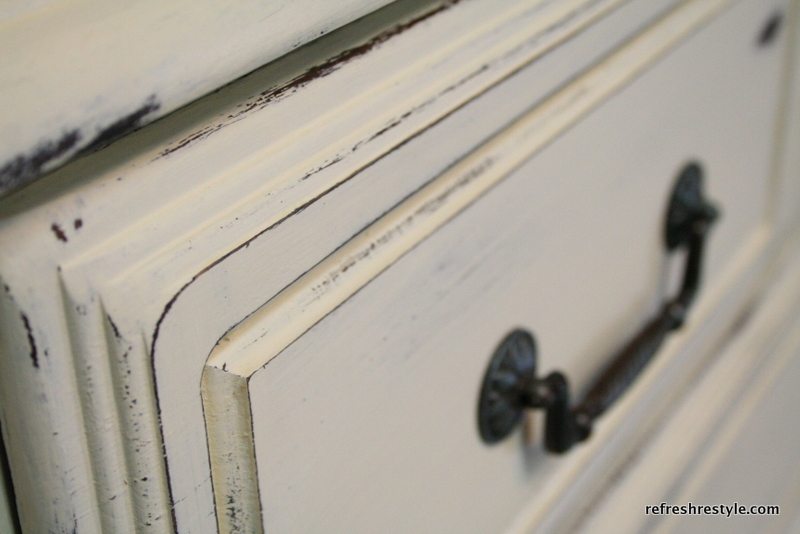 A few more close-ups.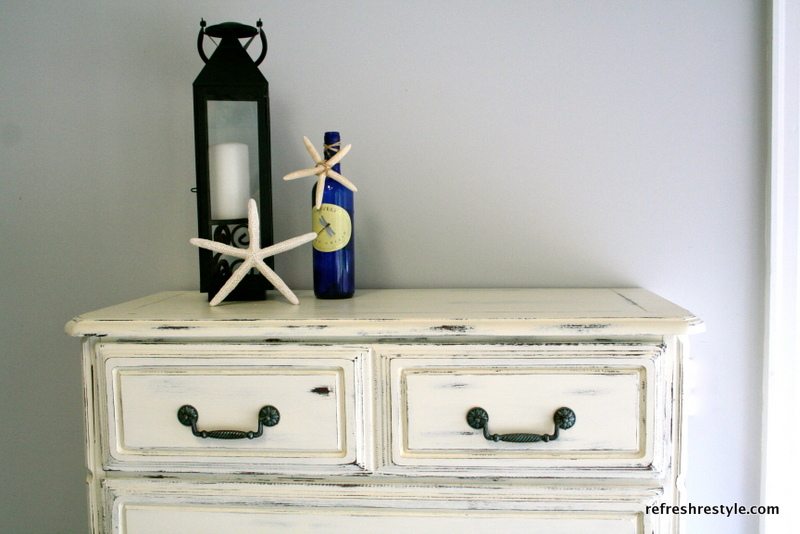 The beachy cutie turned out looking good, and she already sold 🙂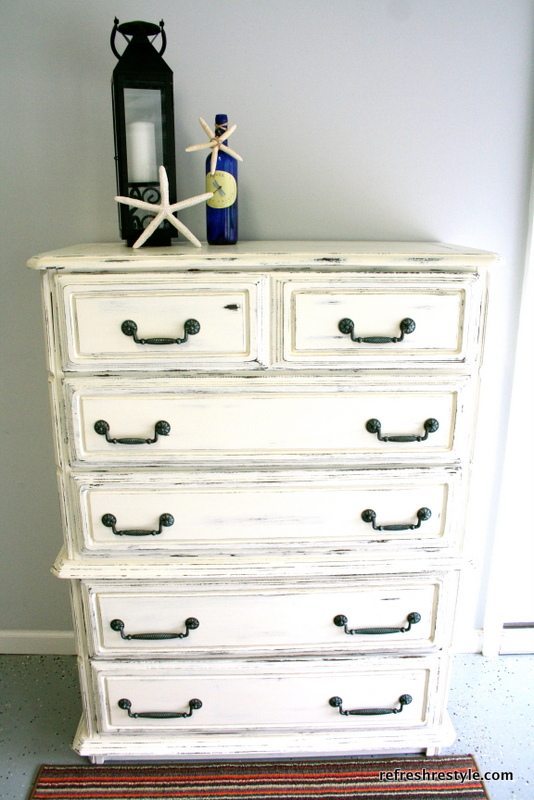 See more about wet distressing and more painting ideas: