Goodwill Rain Boots can now be checked off the list!
I keep this extensive list of treasures that I'm always on the lookout for.
And these have been checked off the list:

I shopped the house for the white tulips, originally bought at Hobby Lobby, I know they were bought at 50%.  Not that my memory is good, but because I never pay full price 😉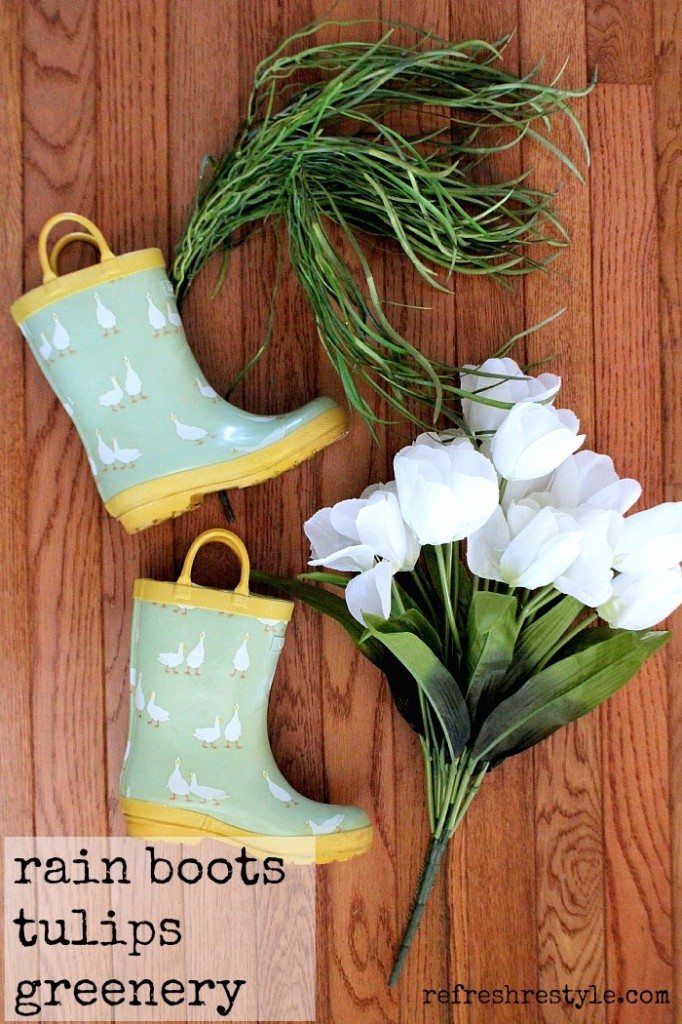 I ripped the green grassy stuff from an old wreath, as I rarely throw anything away.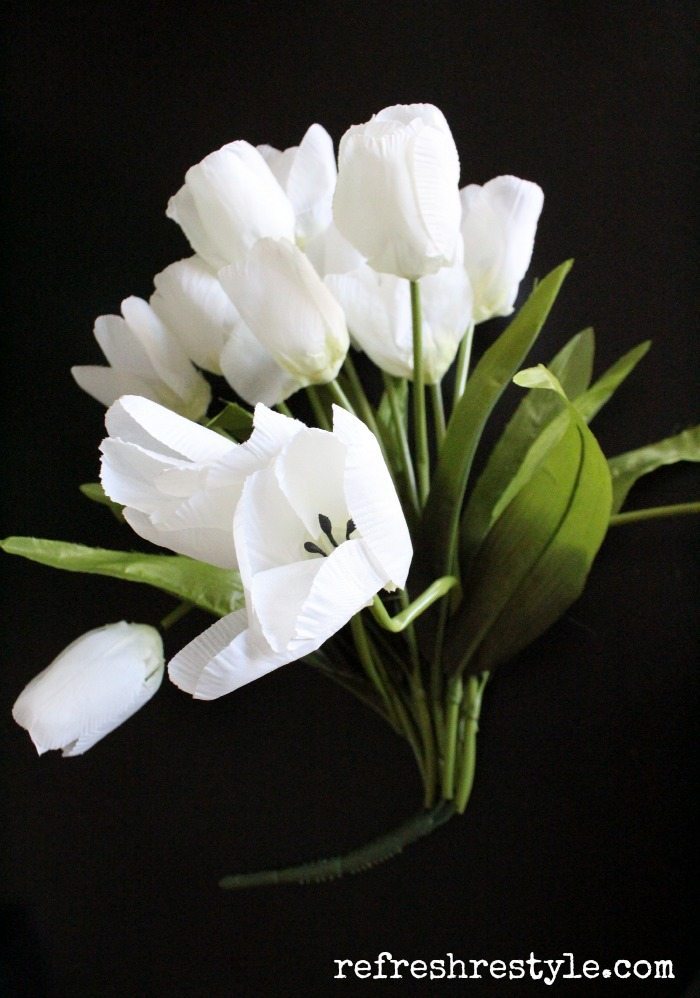 Before you add any artificial flowers to an arrangement, you need to bend and fluff them to look more natural.  True, we all know they're fake but giving them a realist look just makes all the difference!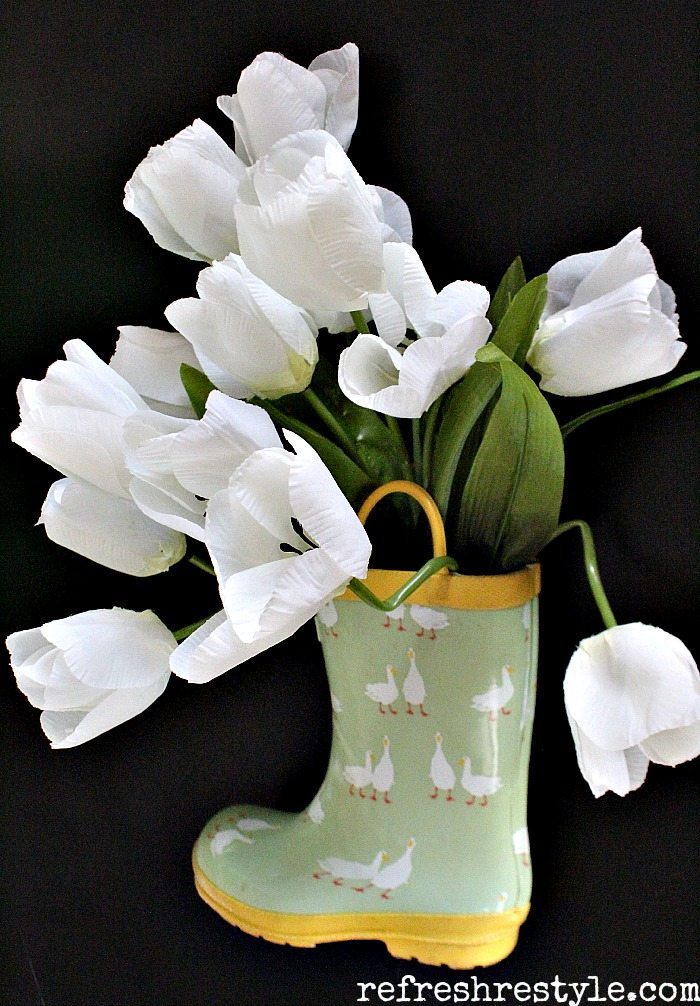 Stick them in the boots and continue shaping until you like the way they look.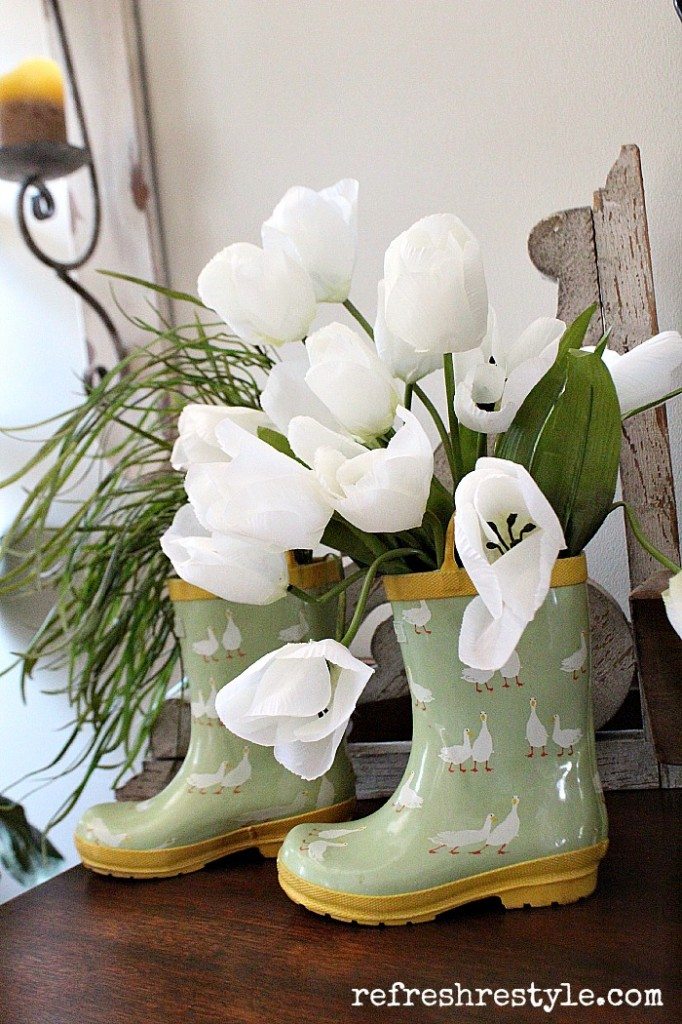 Stick the grass in the other boot and you're almost ready to add a burlap ribbon.  Step back and make any adjustments!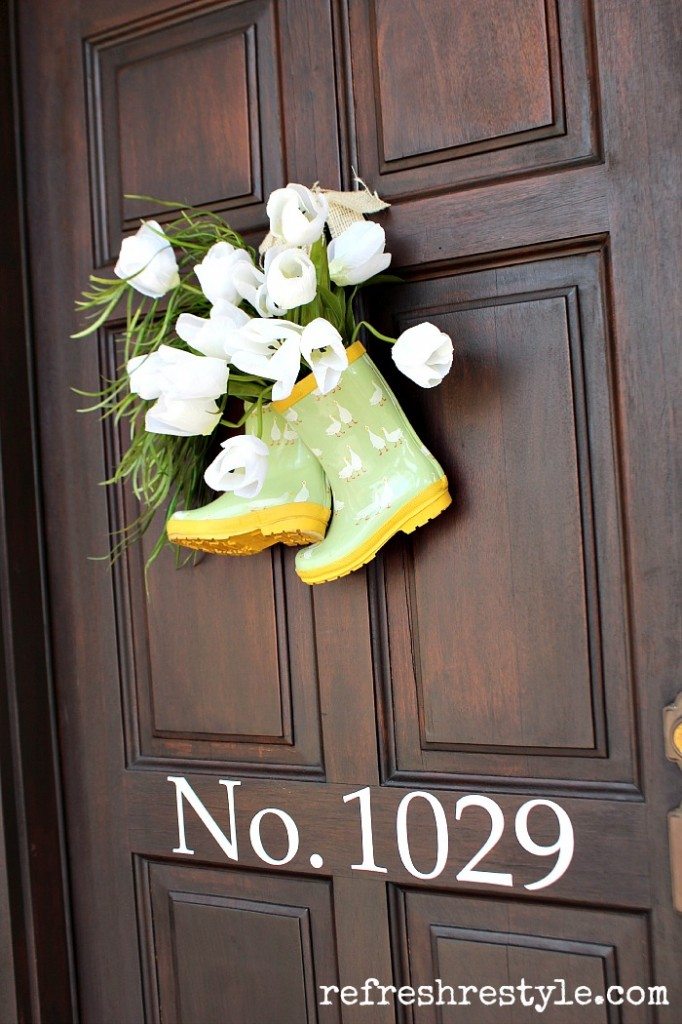 Are you going to add rain boots to your thrifting list?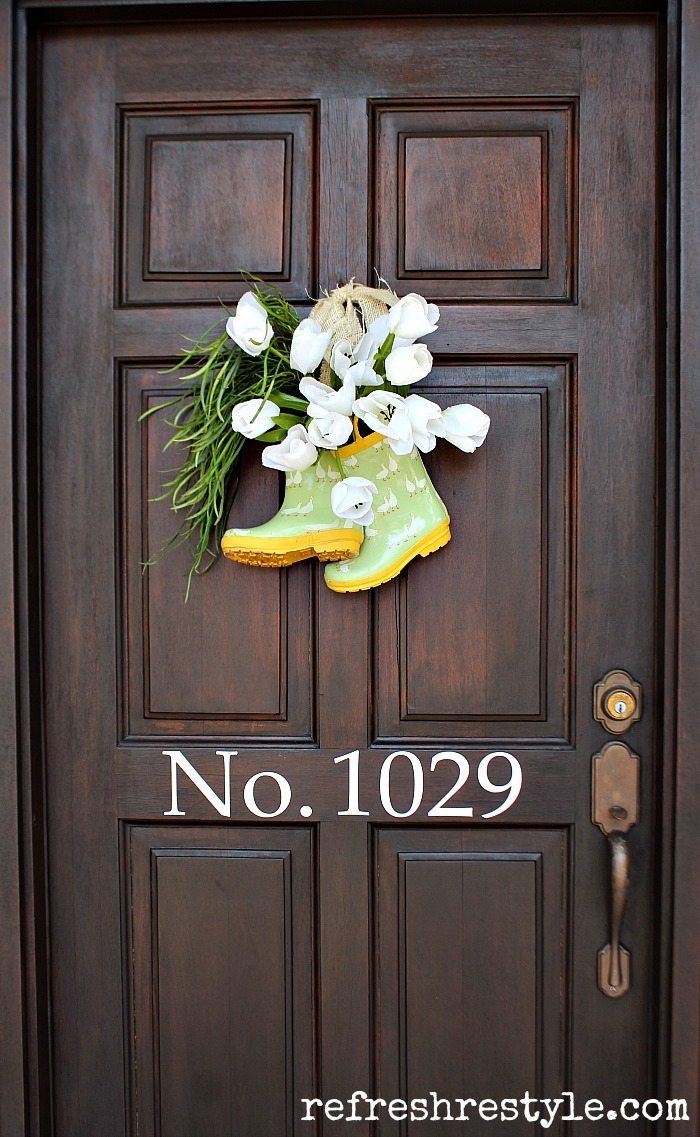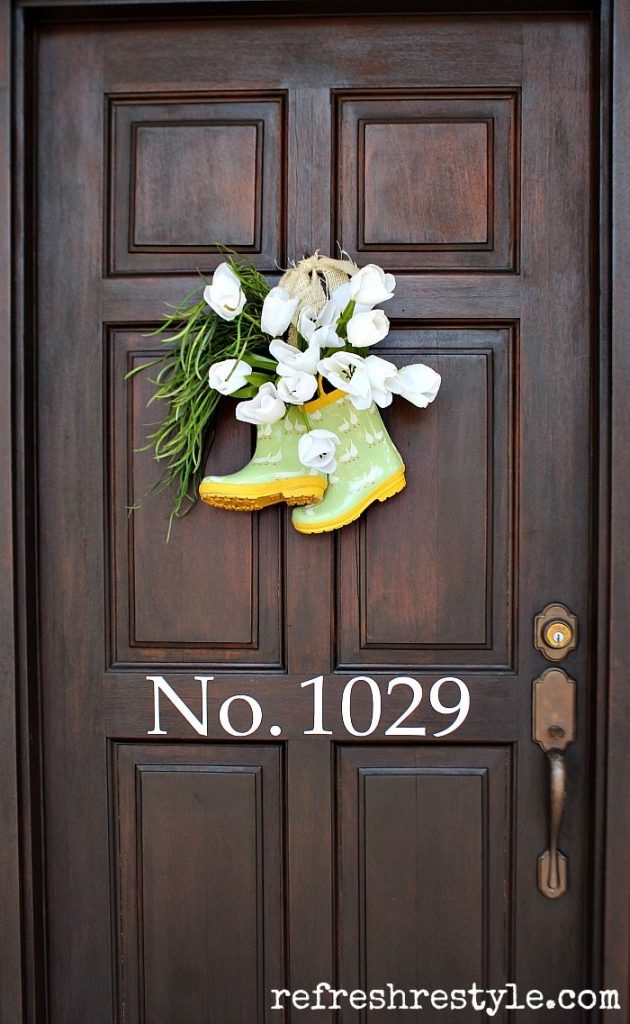 Happy Spring!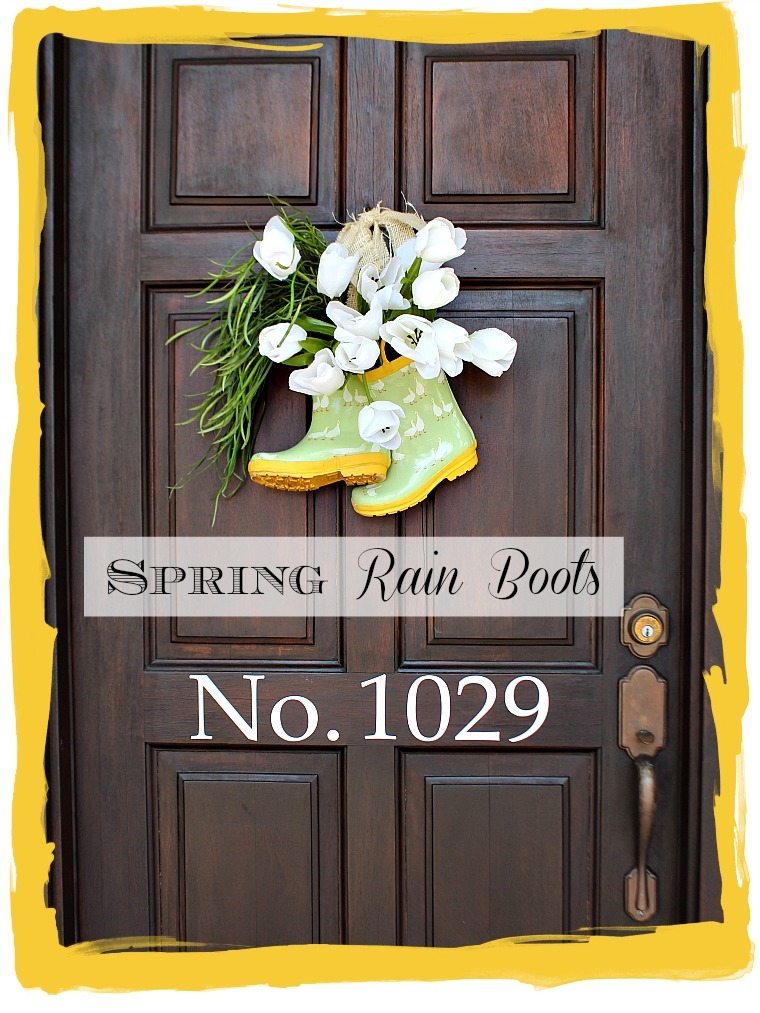 What's on your thrifting list??
Attn:  Atta Girl Says Spring Home Ideas, Debbiedoo's
From my Amazon affiliate: