Chair Makeover

Chairs are not the easiest to paint. But they look so good when they're finished!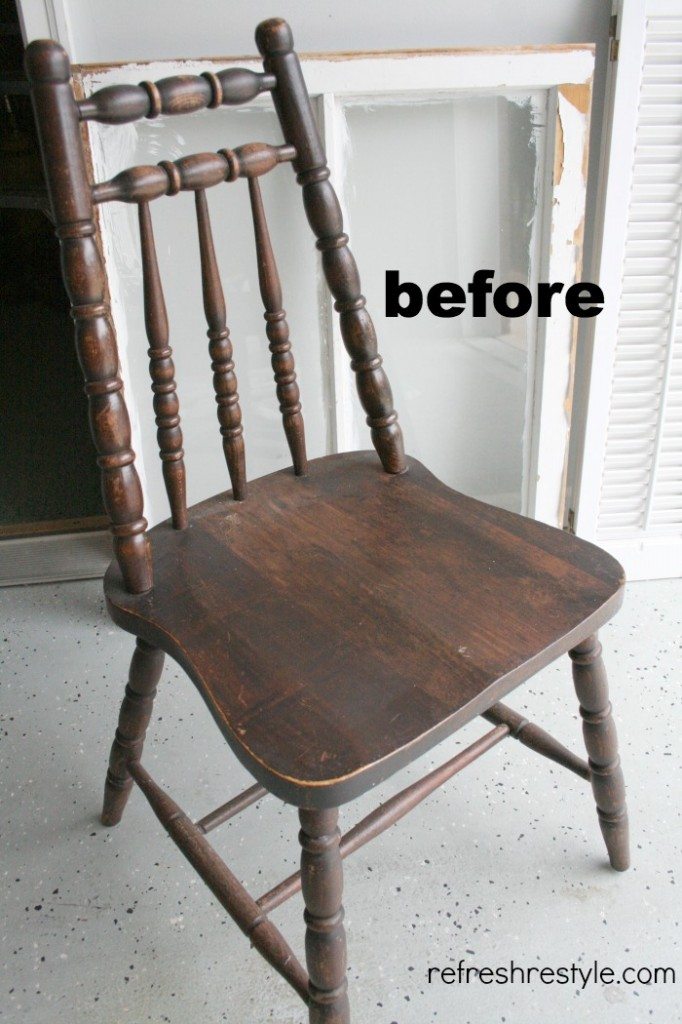 Once you've worked up the courage to tackle those spindles, be sure to clean your chair. I use Murphy's Oil Soap mixed in warm water.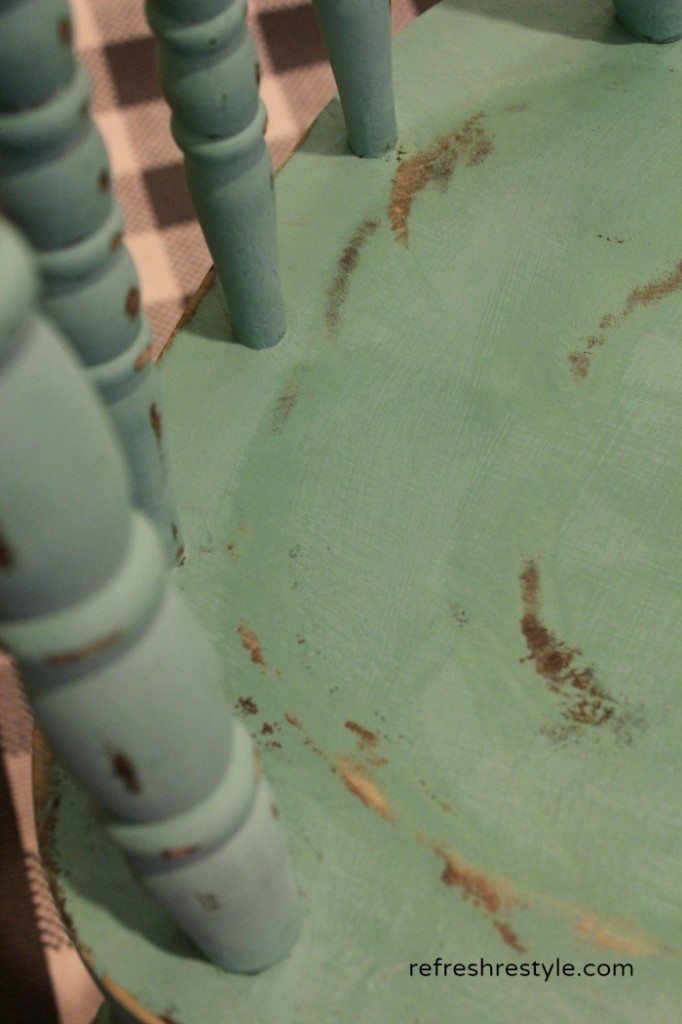 No matter what color I'm painting a piece of furniture, I always paint it with 2 coats of paint. It gives you a more professional finish, even if you sand the piece and distress it.
The two coats of paint do not have to be the same color and they do not have to have a lot of contrast.
These two colors are not that different, but when sanded back, they create a nice contrast.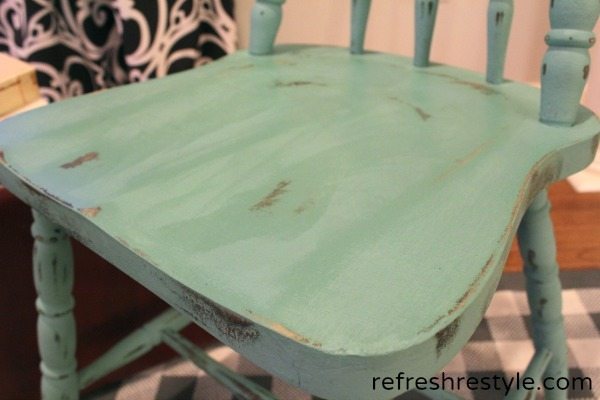 Painting and distressing is a personal preference. There are no mistakes, please yourself!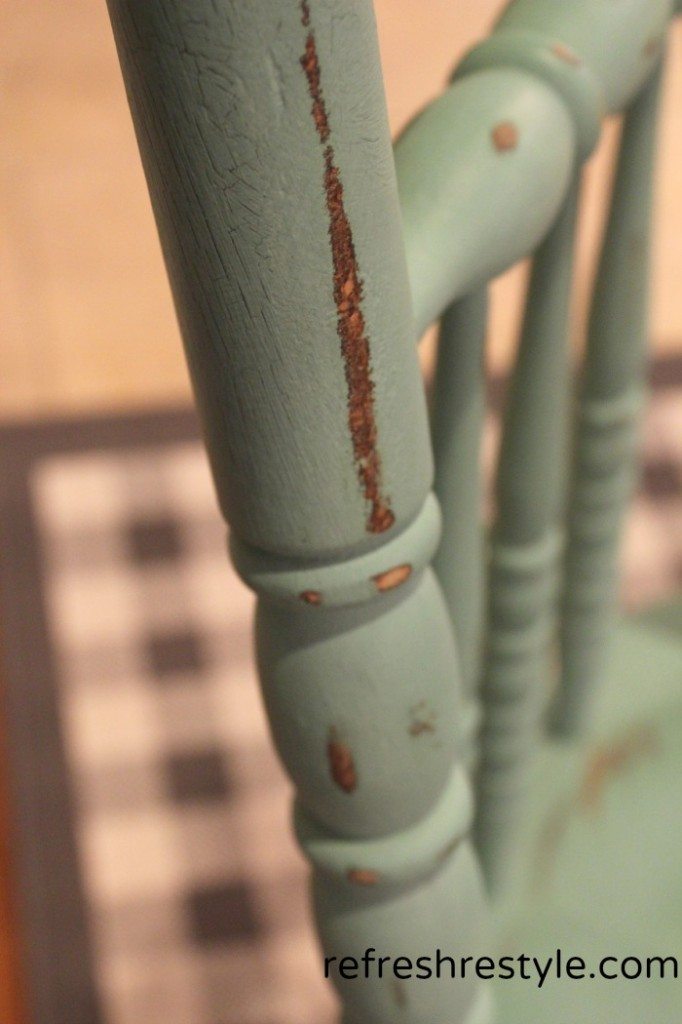 I was tickled to see these cracks and crevices, it just added to the aged look.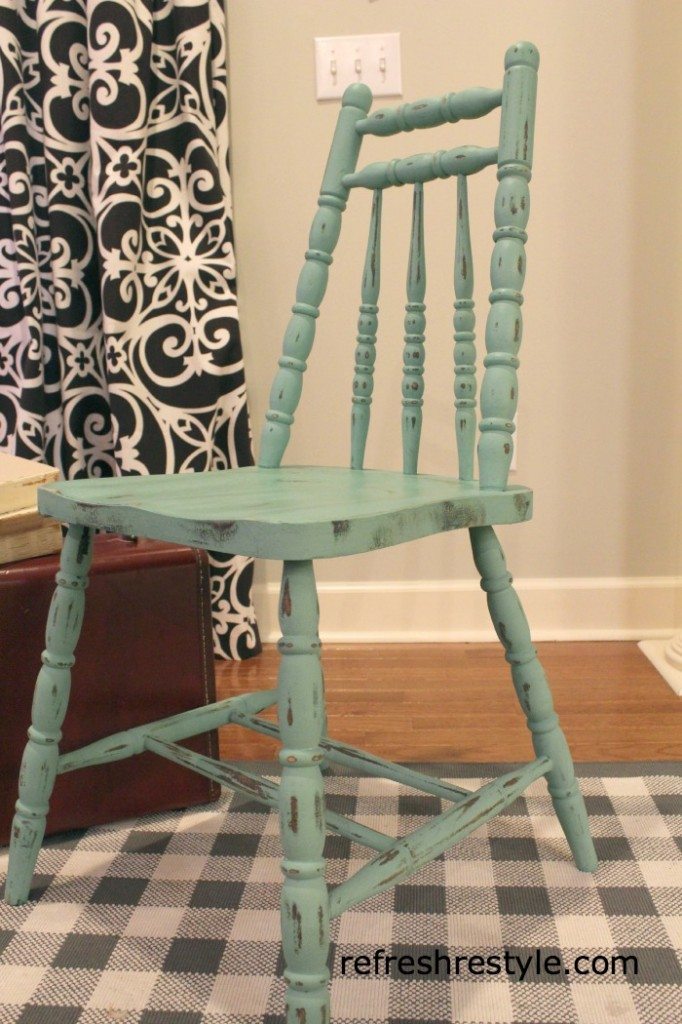 Don't look at those spindles with dread,
just pick up your paint brush and get started!