Today I want to show you what I came up with to keep my washi tape under control.
Washi Tape Dispenser/Organizer
Office supplies are one of my weaknesses and when they come in the form of pretty colorful tape, I must have it!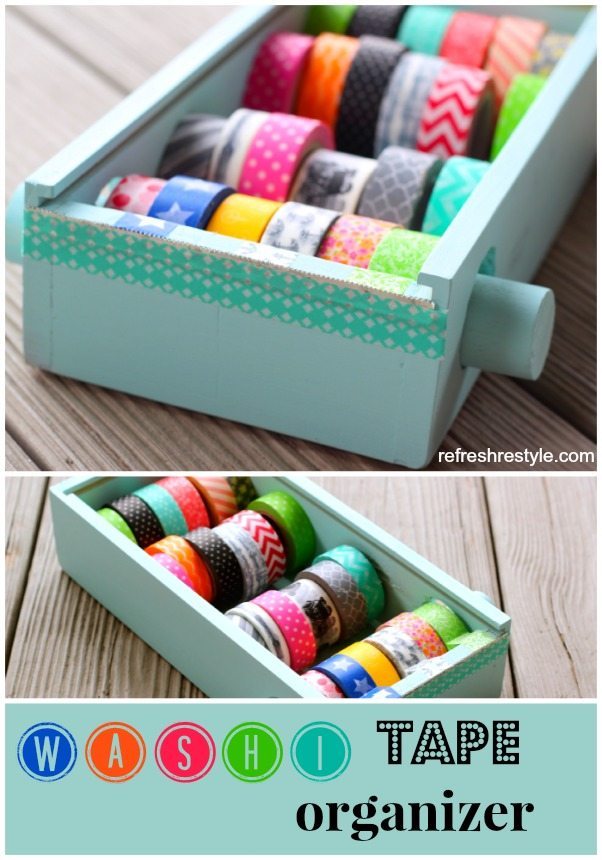 After a few online searches, I found that washi tape dispensers can be a little pricey.  I decided to refresh something that I already had.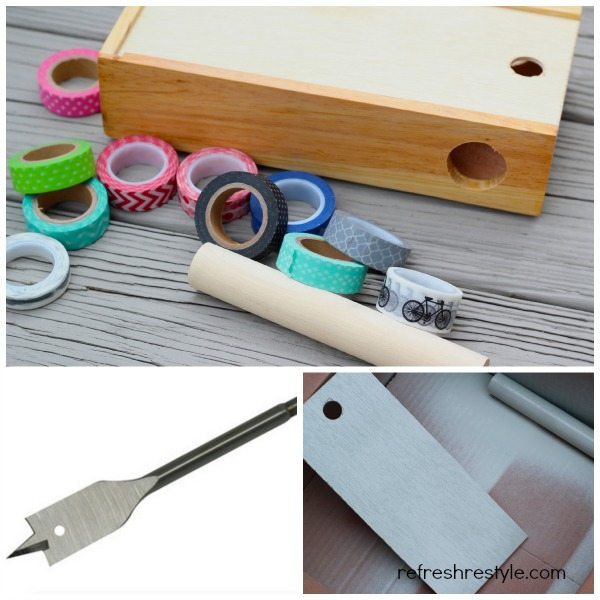 This box once contained a corporate gift of steak knives, I saved it because I couldn't throw away a perfectly good wood box.
Measured it to make sure the tape would fit.
I bought a 1″ dowel rod from Hobby Lobby and cut it down to fit. (make sure you leave enough for a 1″ overhang on both sides)
Now you need to drill a hole for your dowel, measure both sides of your box, use a pencil to mark the center.
Drill a hole just a little larger than your dowel, I used a flat wood bit.  Align the point of the bit where you marked your center, and drill.
I spray painted the box and dowel.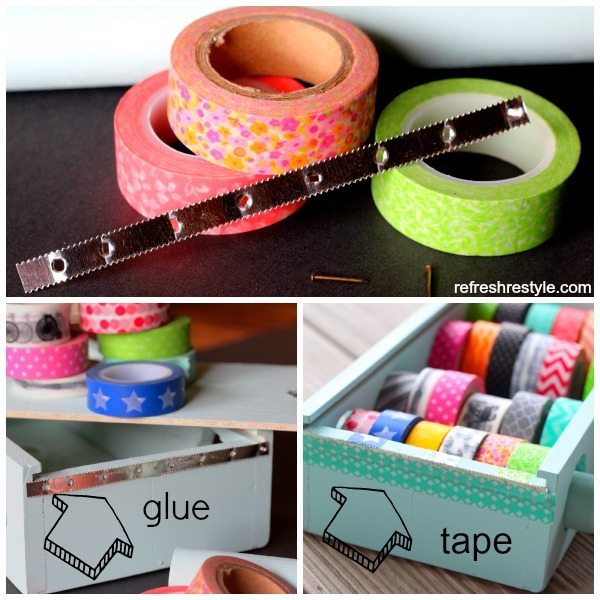 My solution for cutting the tape, remove a blade from a box of aluminum foil.  I used my kitchen scissors to cut to size.
Use clear 9001 adhesive to attach, let it dry for 24 hours.  After it dried I used some of the washi tape to dress it up.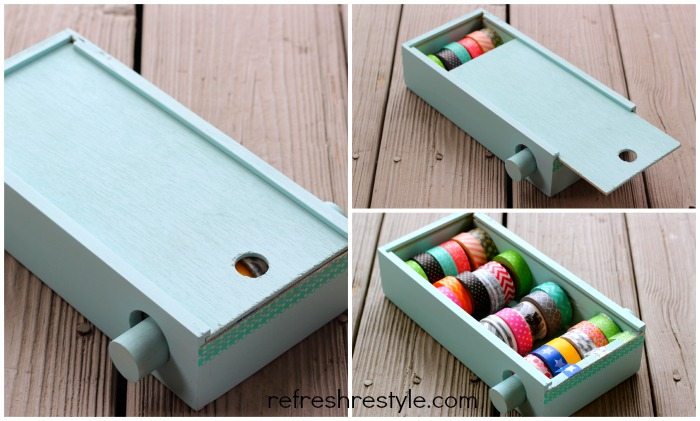 You can use any size box, just make sure it's deep enough.  I love that this one already had a great lid!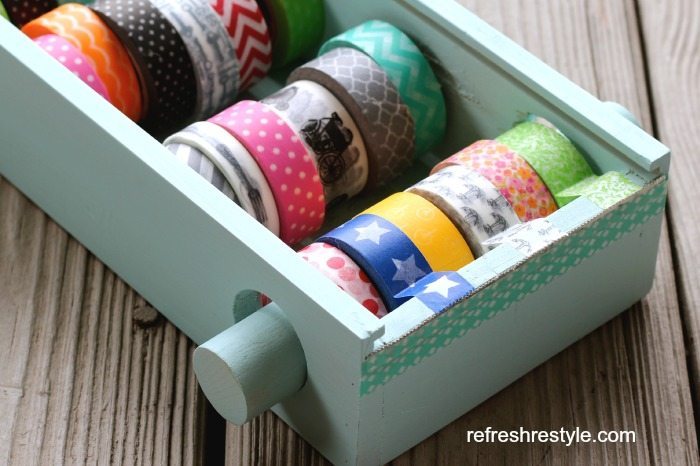 Don't you just love Washi Tape?
(I recently shared this over at 11 Magnolia Lane)