Mini Gardens have been around for a while.  When I saw all the cute miniature items available at Hobby Lobby, I knew it was only a matter of time before I created another mini garden.  (Click here to see the one I did this one for my grandsons.)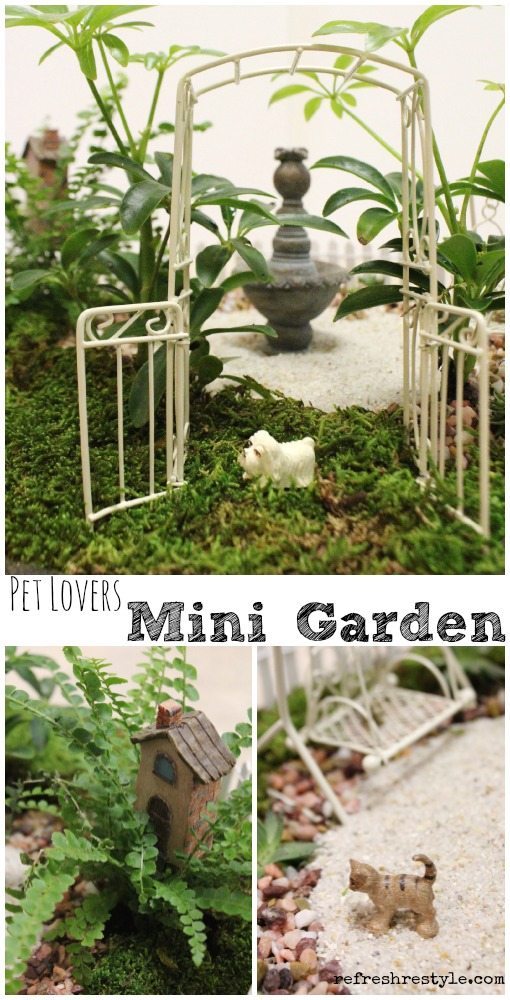 After checking out all the mini's I decided on a Pet Lover's theme.  My mom and my youngest sister are probable two of the biggest pets lovers that I know.  Don't get me wrong, I love them too, but these two are over the top.  Luckily, I have enough supplies to make two of these 😉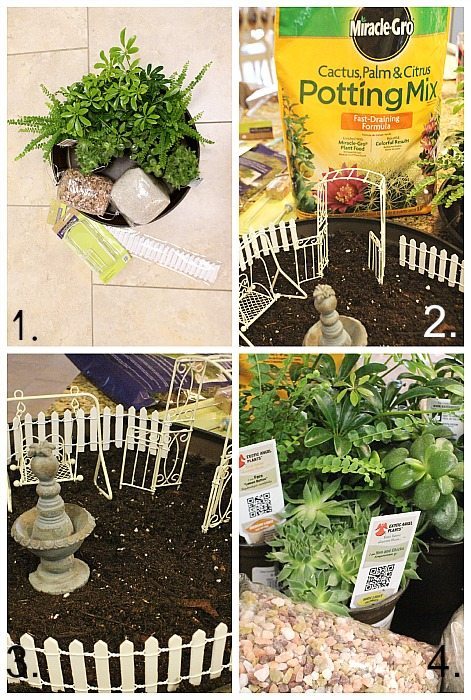 I purchased  the accessory mini's from Hobby Lobby but the rest of the supplies I found at Lowe's.
The supplies:
1.  Low Moisture Plants, sand, pebbles, mini accessories, plastic saucer (usually used under a flower pot)
2.  Miracle Grow Potting Soil for Cactus, Palm & Citrus
3.  Filled the saucer with soil and played around with placement of the goodies.
4.  Plants and pebbles.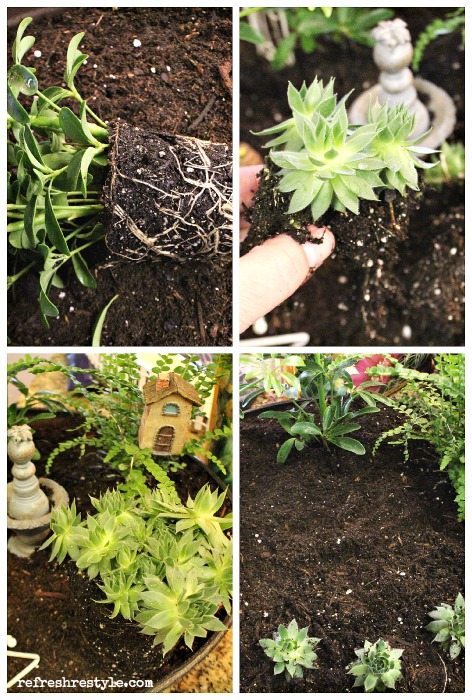 When buying the plants, I was looking for 2 things:  plants that I could separate (buy less) and plants that need very little water.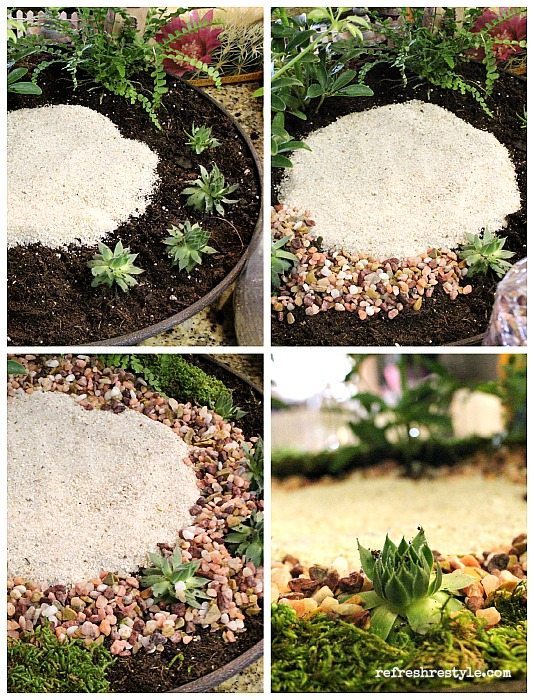 After separating and planting the plants, I added sand to the middle.  The middle is where I decided to put the mini water fountain. Gravel around the sand and in between plants.  For the outer edge I used moss.  Now the base is complete, time to add the fun stuff!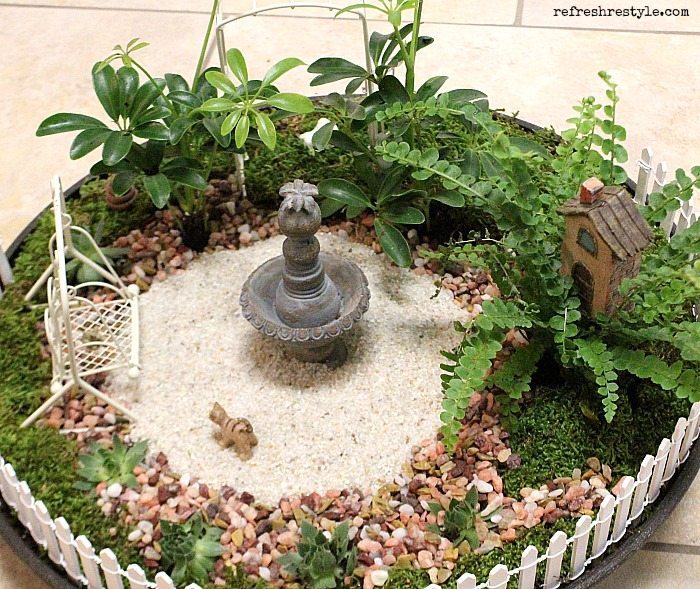 That fountain reminded me of Savannah 🙂  The birdhouse looks like a small cottage and kitty cat searching for the mouse on the swing completes the scene.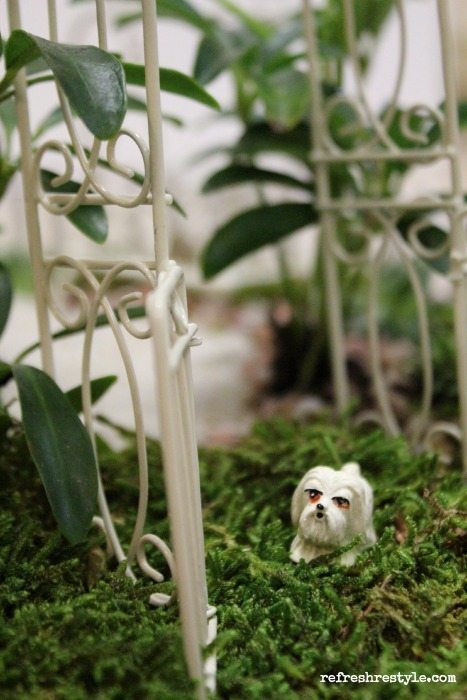 The little pup looks just like my sisters rescue fur baby Belle (minus the heavy eyeliner)!  She guards the garden gate.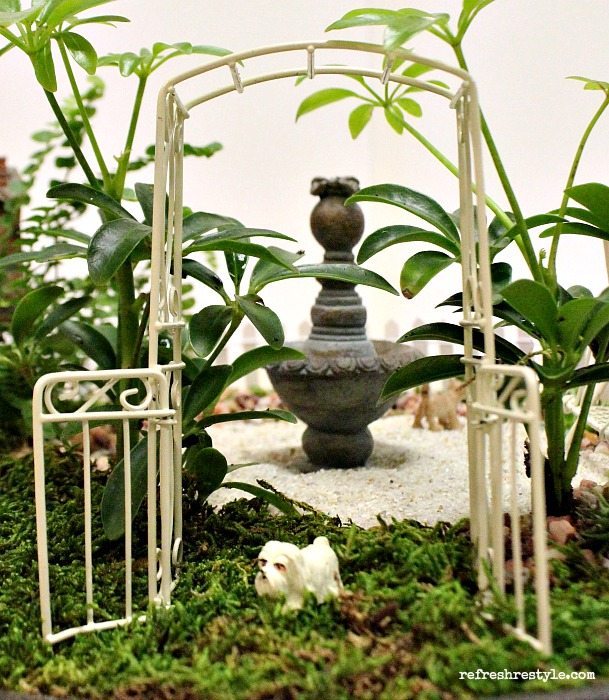 I positioned the fountain so that it was centered in the view through the gate.  So much fuss for such a little garden!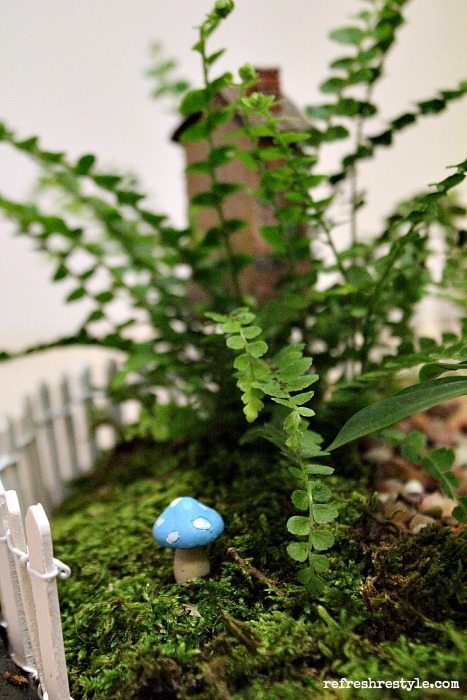 One lonely mushroom, a white picket fence and the perfect plant!  Love this side of the garden!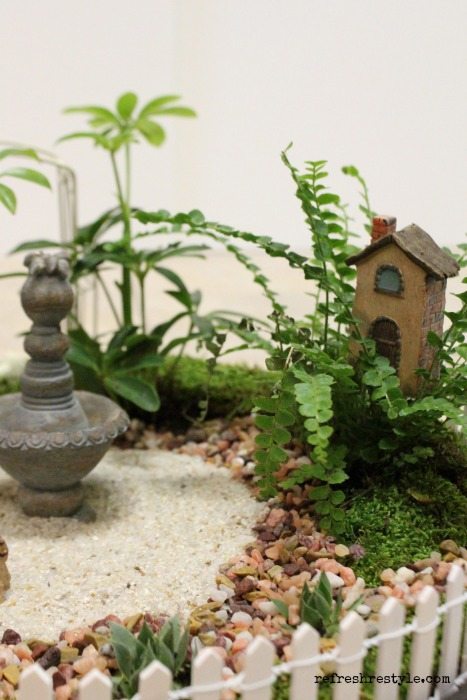 The cottage sits just outside the fountain.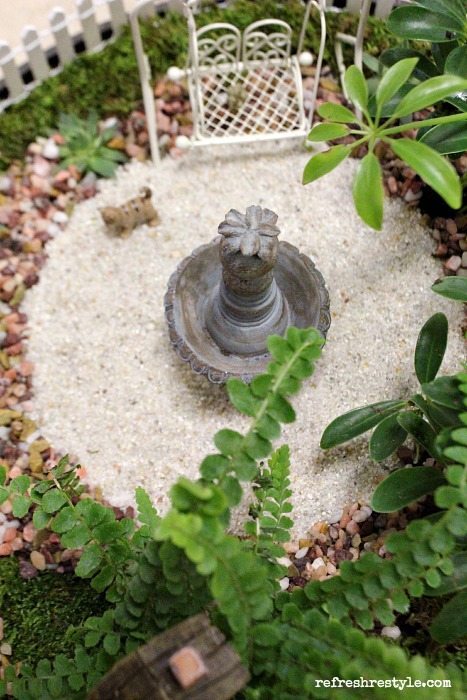 Every garden needs the purr-fect cat.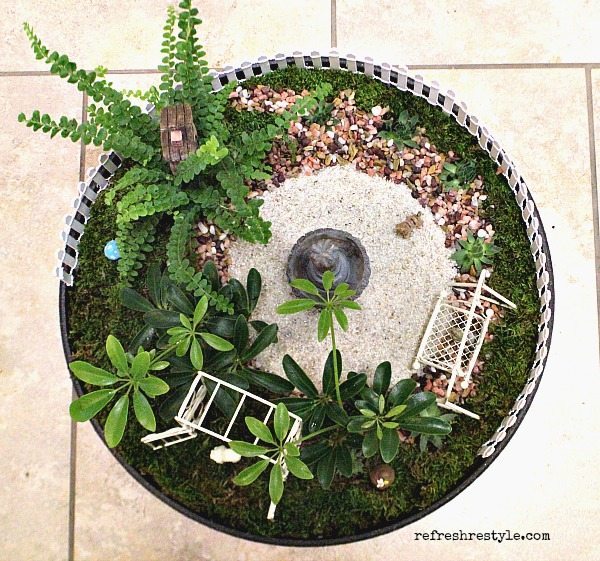 Go forth and create your own mini garden!
What would your theme be???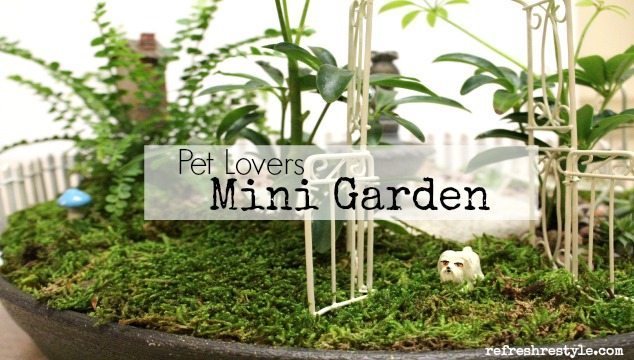 Pin it for later so you will be reminded to get busy on one!
Sharing:  Liz Marie Blog