Where's the remote? That's a question I get asked daily.
Welcome to the Thrift Store Decor monthly challenge. Today I'm sharing my latest project; a recycled cigar box and that is where the remotes are now stored! This simple idea can be recreated using a paint color that matches your decor. Empty cigar boxes have so many possibilities. With this step by step tutorial you can turn them in to the perfect home accessory to store any thing that will fit in them.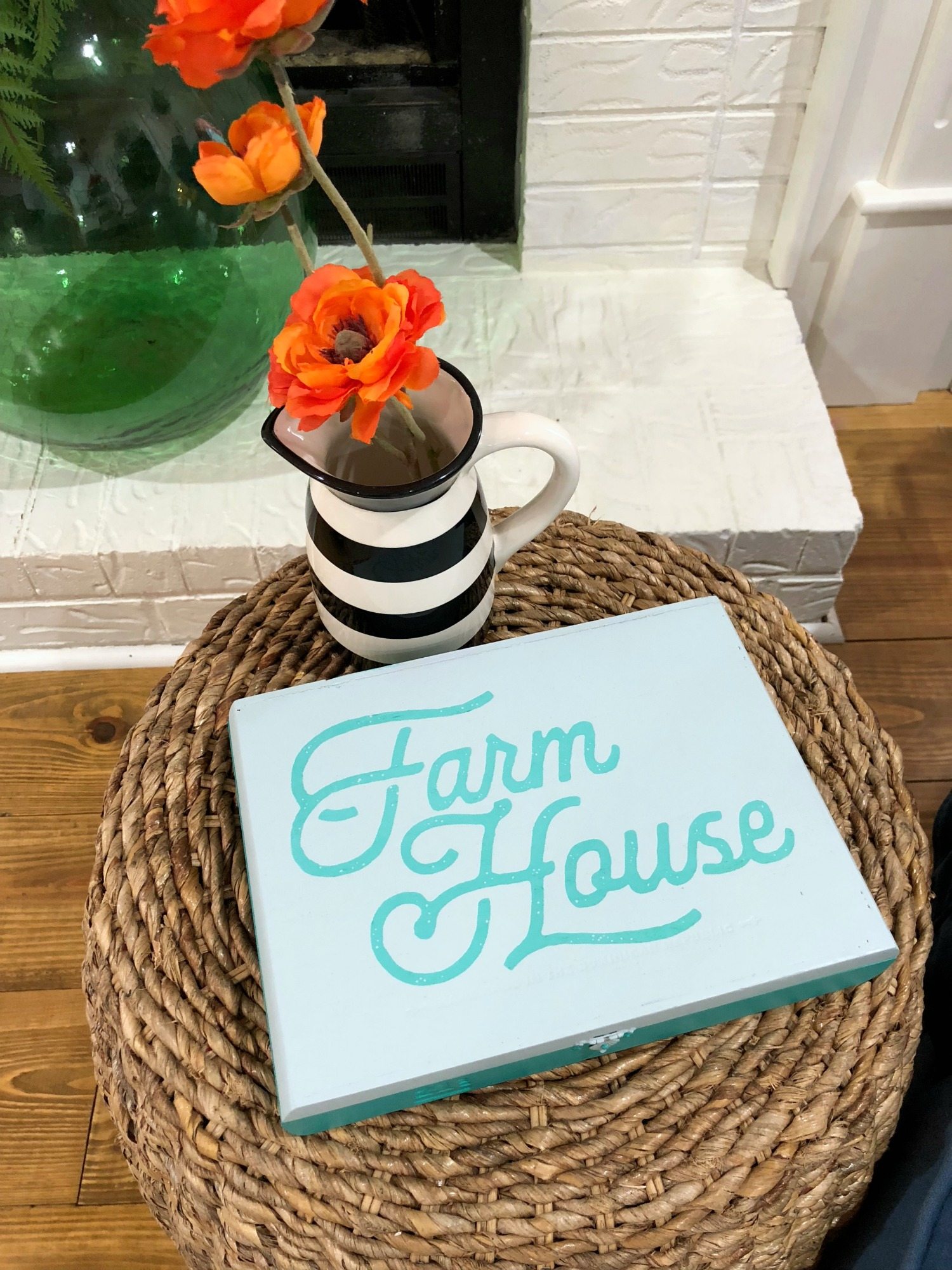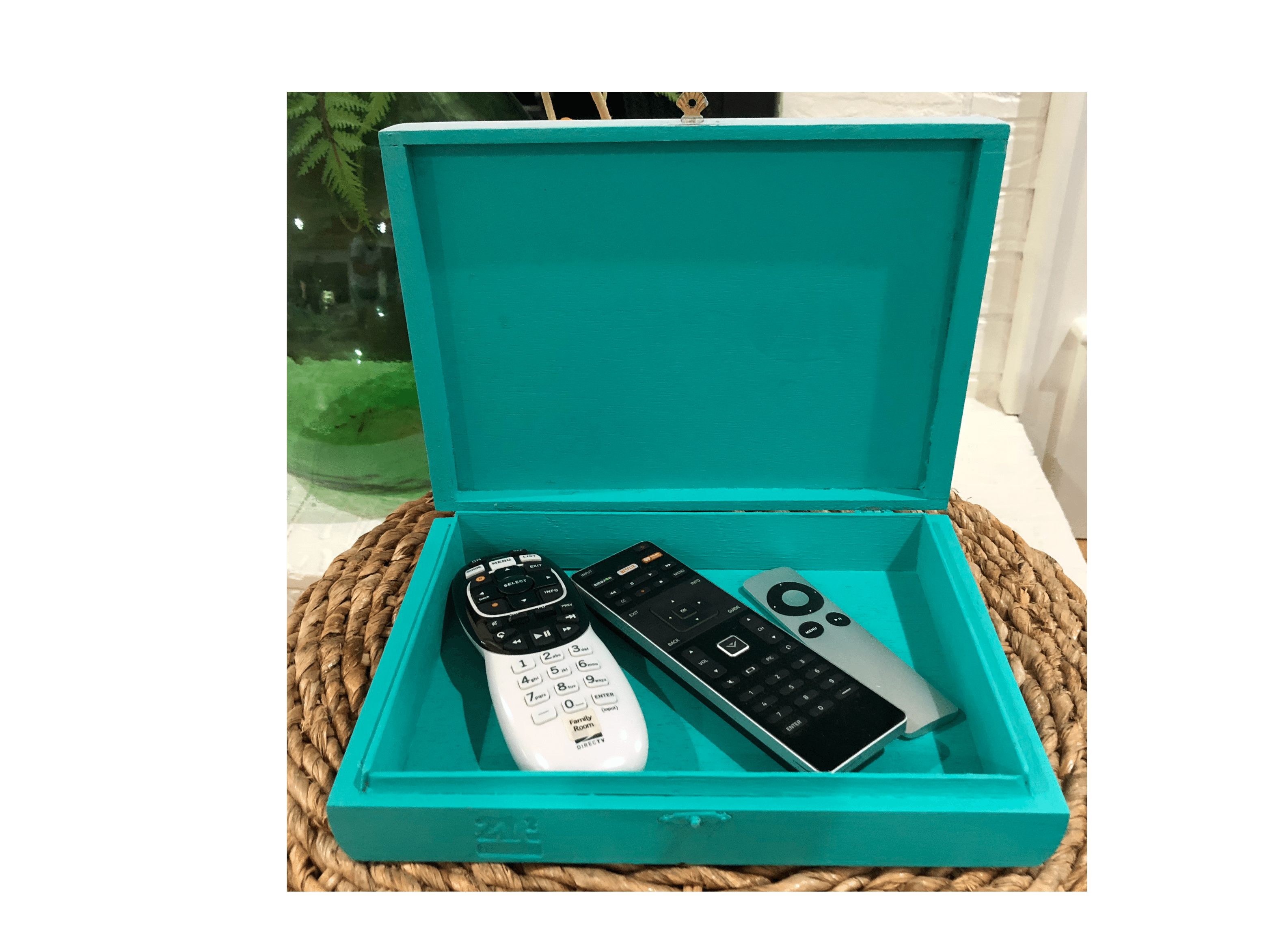 Recycled Cigar Box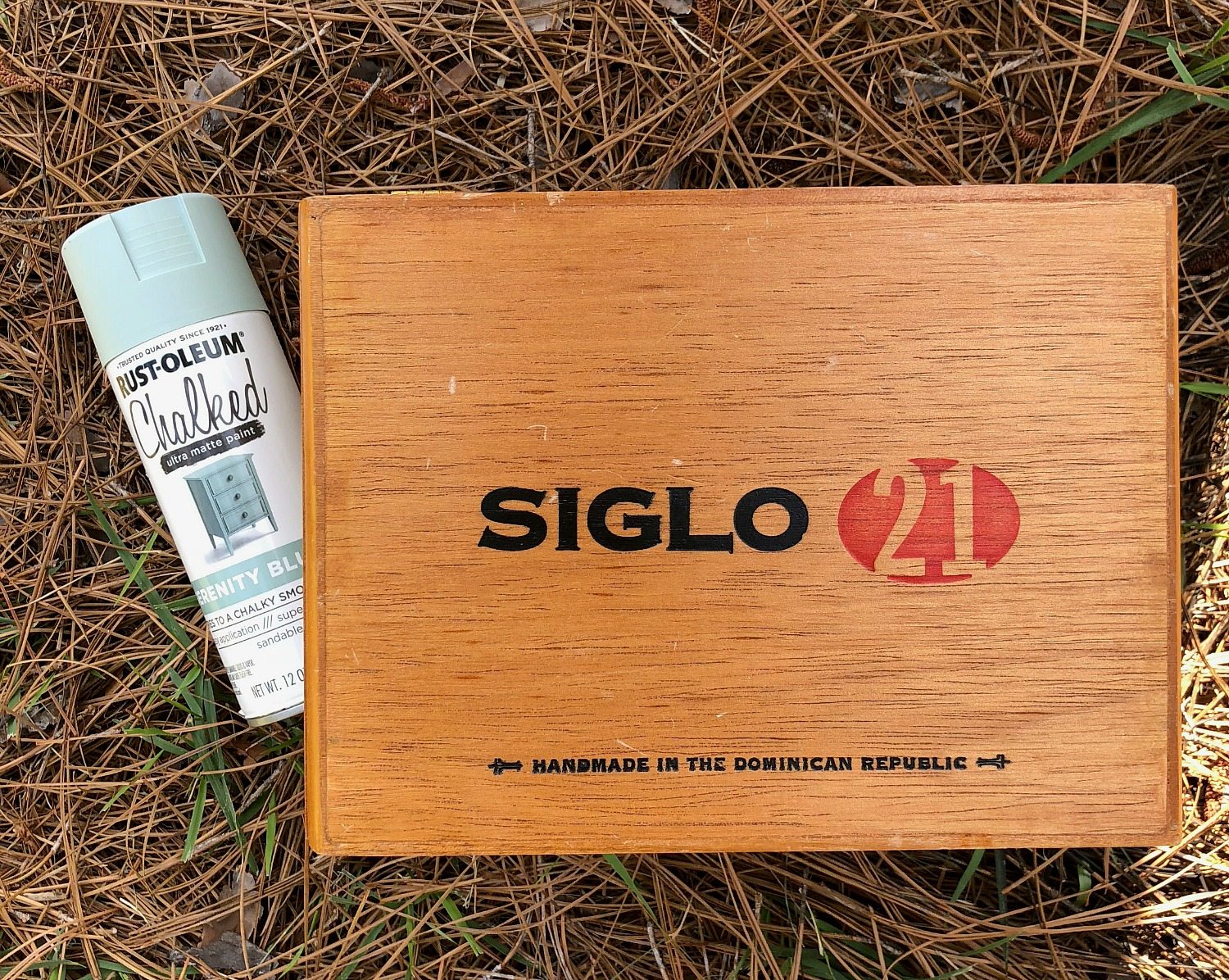 I have included affiliate links to some of the products used.
Supplies used to refresh the cigar box: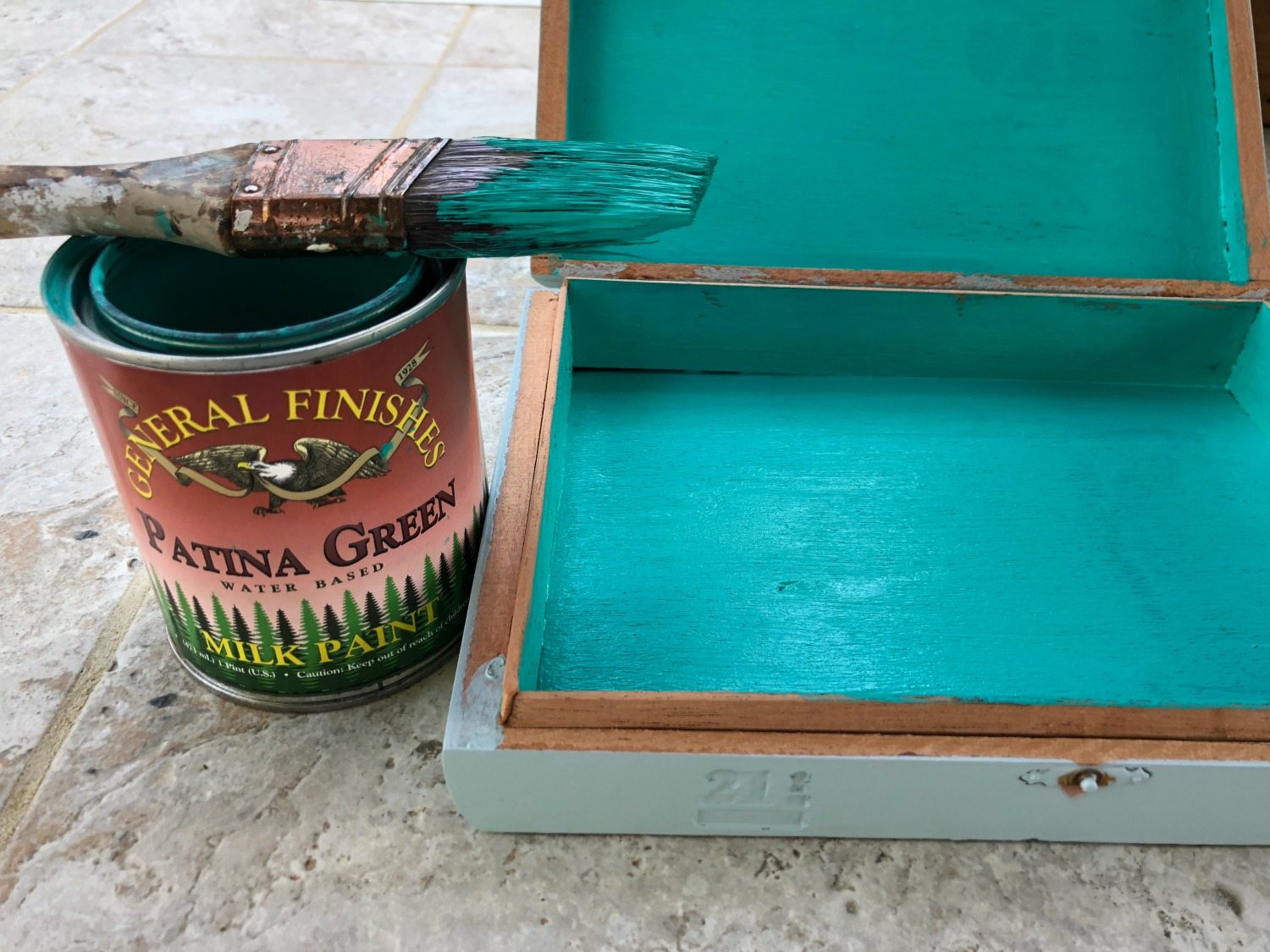 Directions:
Paint the inside and outside of the cigar box. You can use any paint that you like. I had both of these on hand and love the colors. The General Finishes Patina Green looks turquoise to me, I'm not sure why that call it patina green 🙂
After the paint has dried, apply transfer. It has a sticky back and is a silkscreen, unlike a stencil it has little to no bleed on the edges. It cleans up with warm water and can be used a dozen times or more.
Apply a clear top coat if you want the chalked wording to be permanent. Once it dries and that doesn't take long, it is smudge free. If you decide not to apply a topcoat, you can spray it with water and wipe it to remove it. It's just a chalk paste.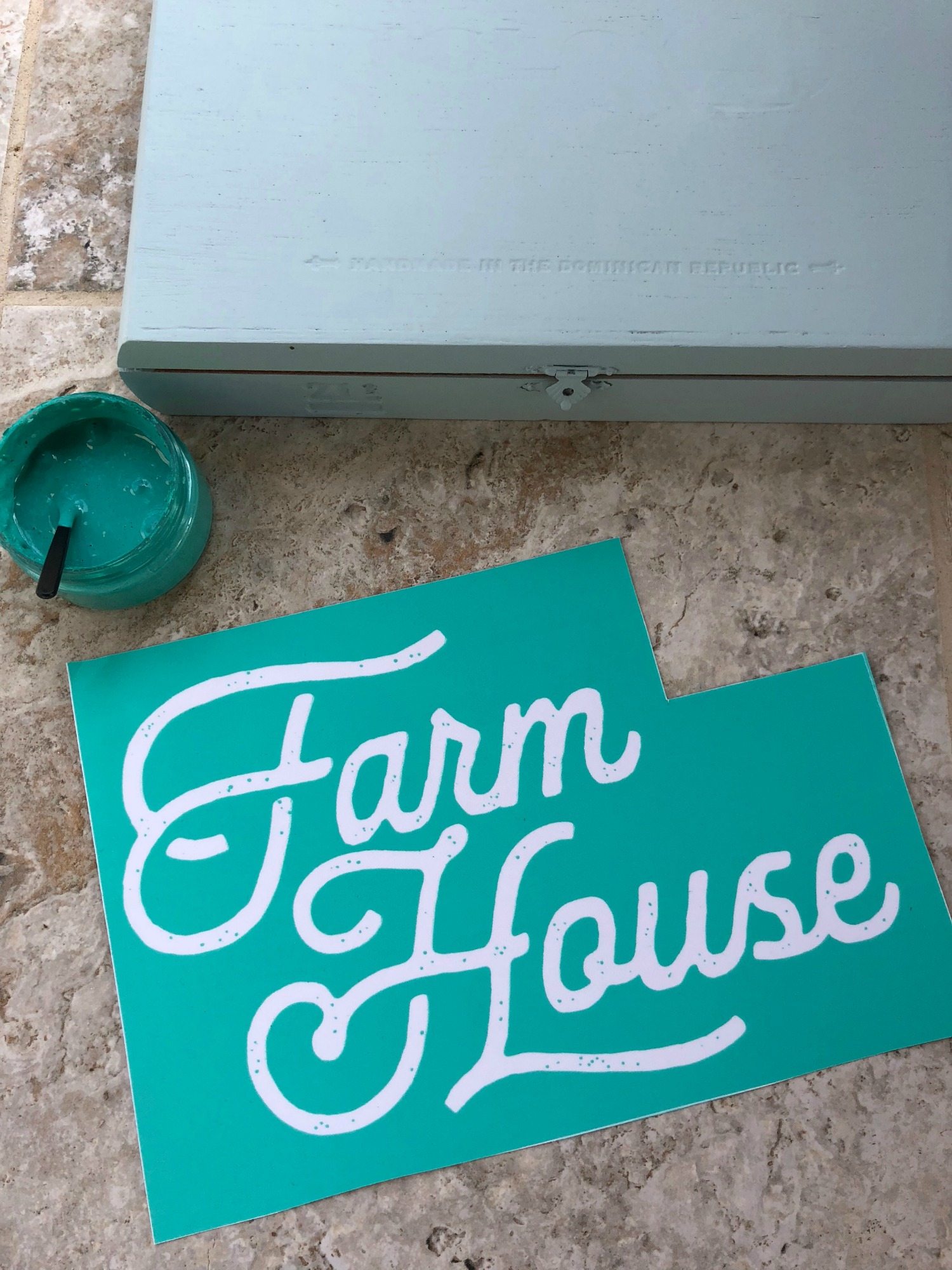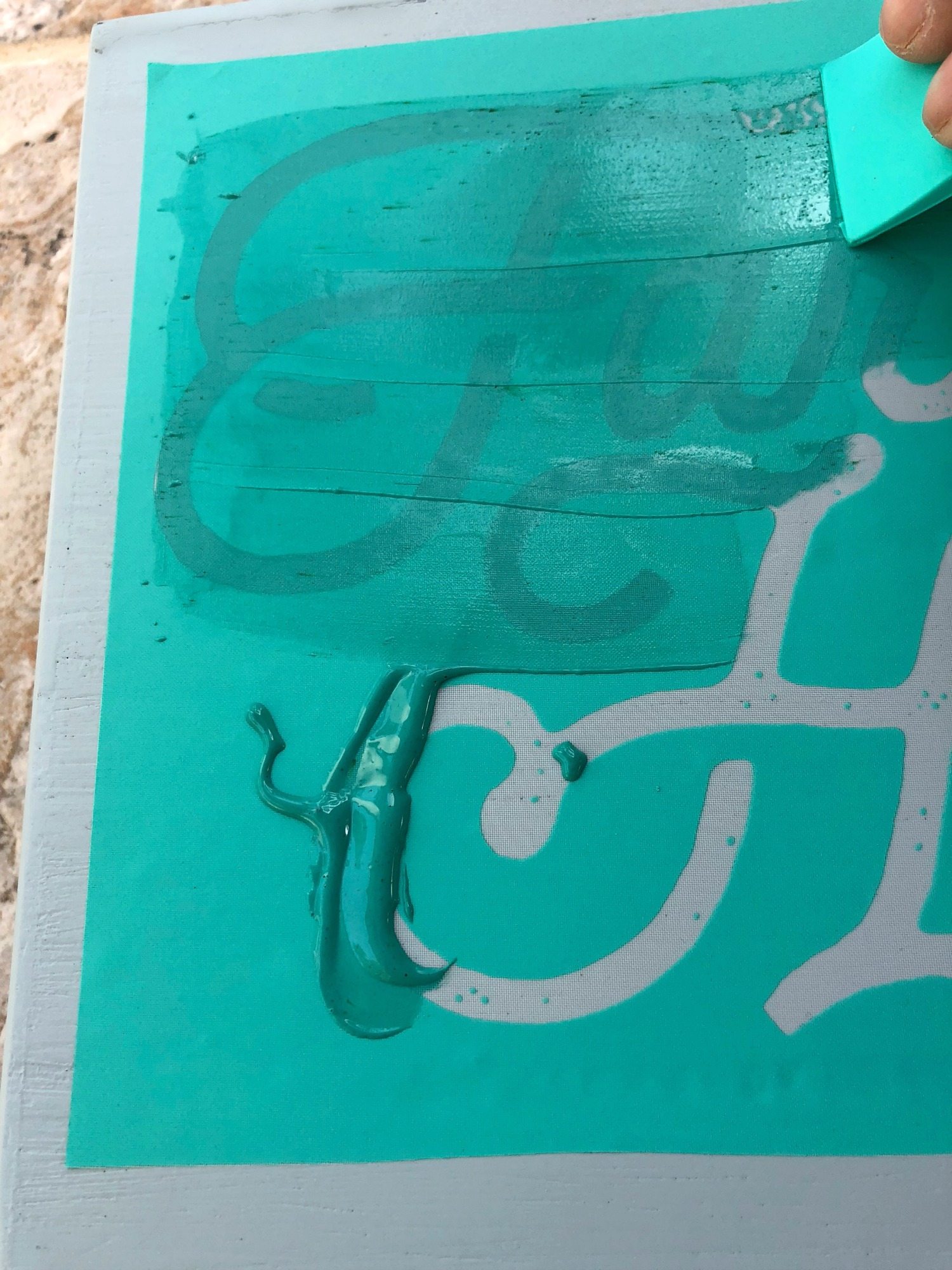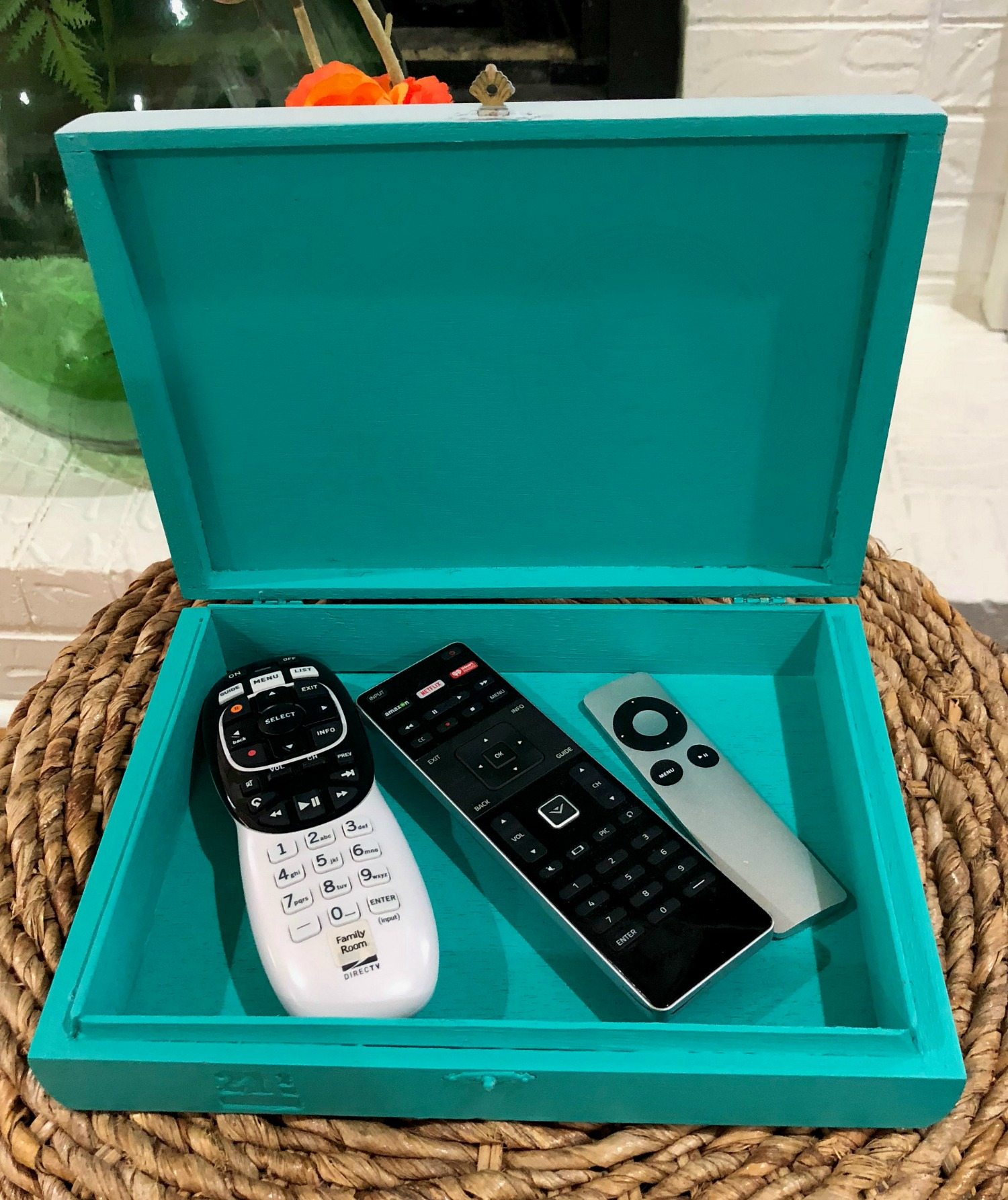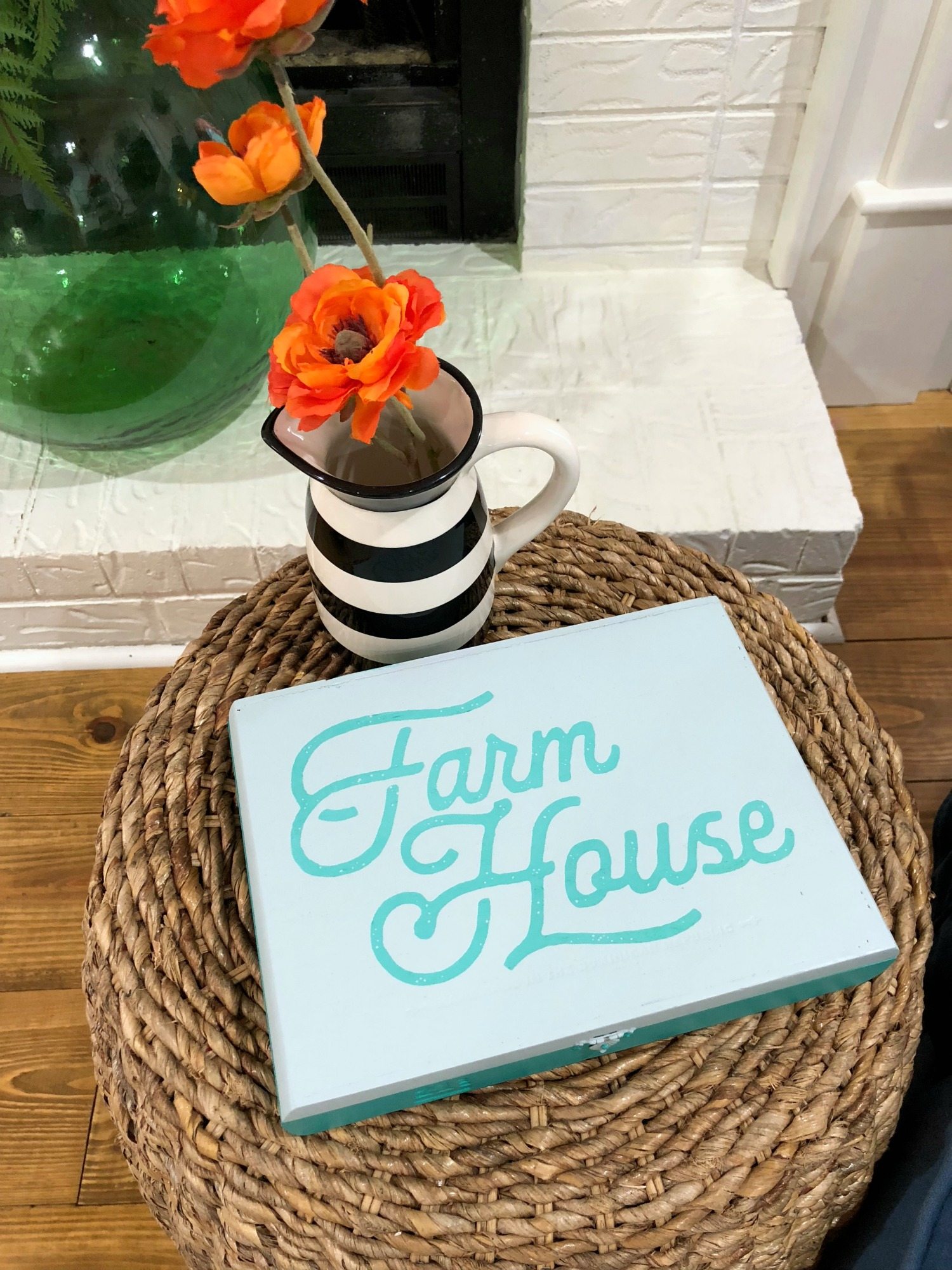 These cigar boxes were free and I consider that one of my thriftiest makeovers. I have a couple more, I'm thinking one would be perfect on the bedside table to put those earrings in that I forget to take off.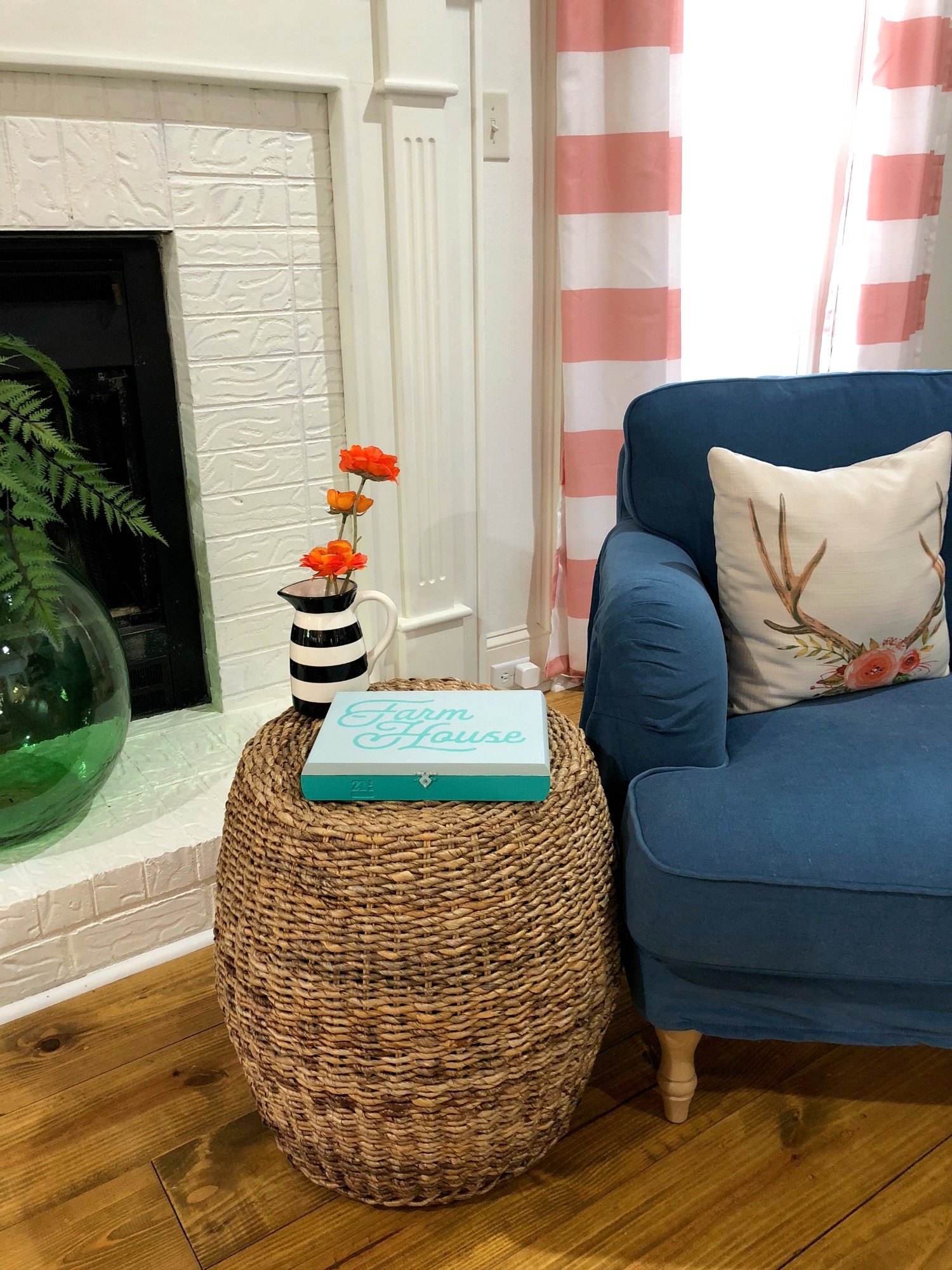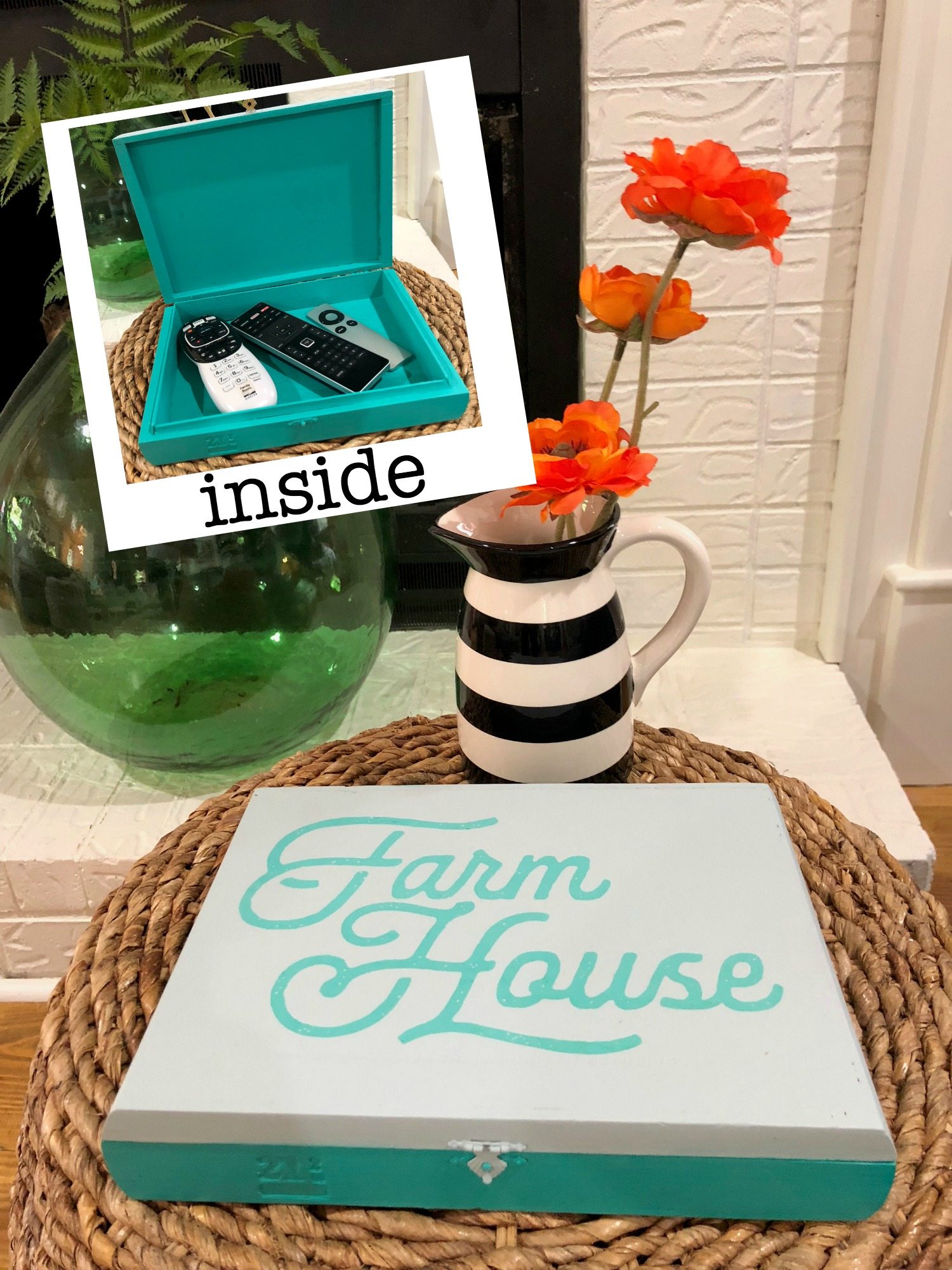 If you like my Recycled Cigar Box then you will love all the other Thrift Store Ideas:
Be sure to visit the other makeovers from the team below!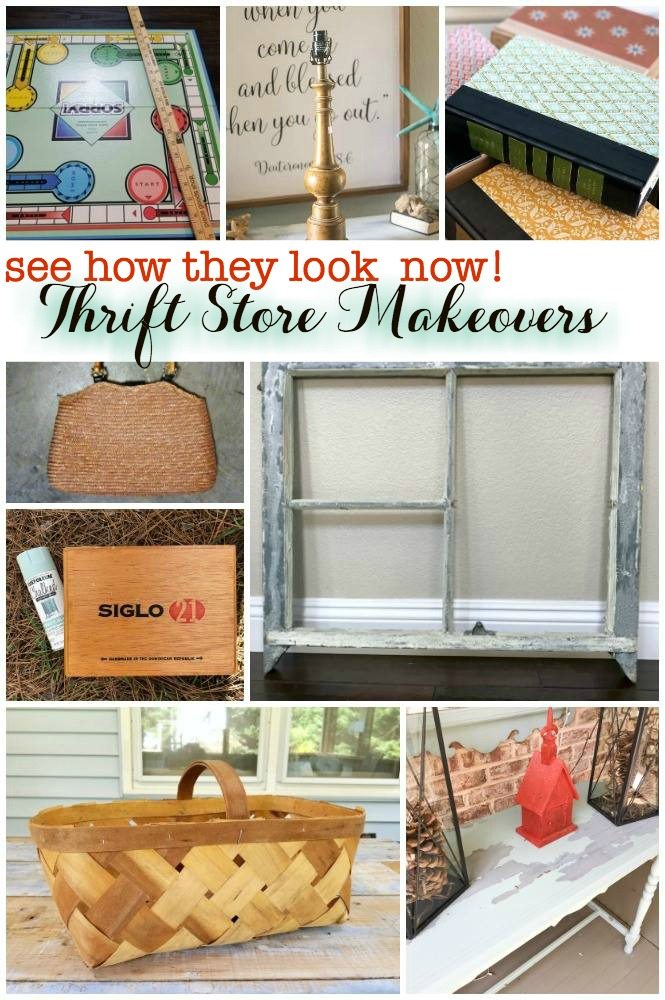 Need more cheap storage check out these: Dollar Store Bins