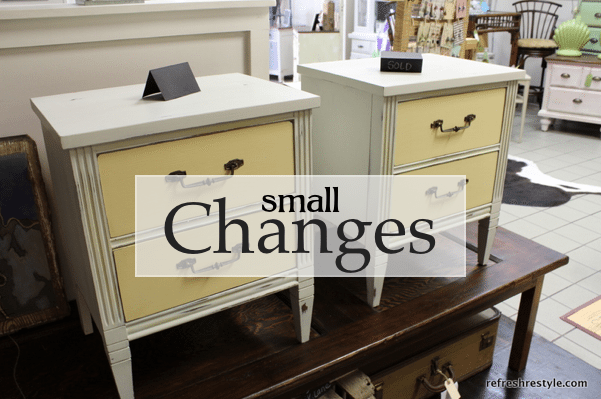 When we decided to open Nostalgia, I didn't think about all the things that I didn't know.
Like when you paint a piece of furniture, someone might like the piece but want a different color.  Even though I had just refreshed it with an awesome blue.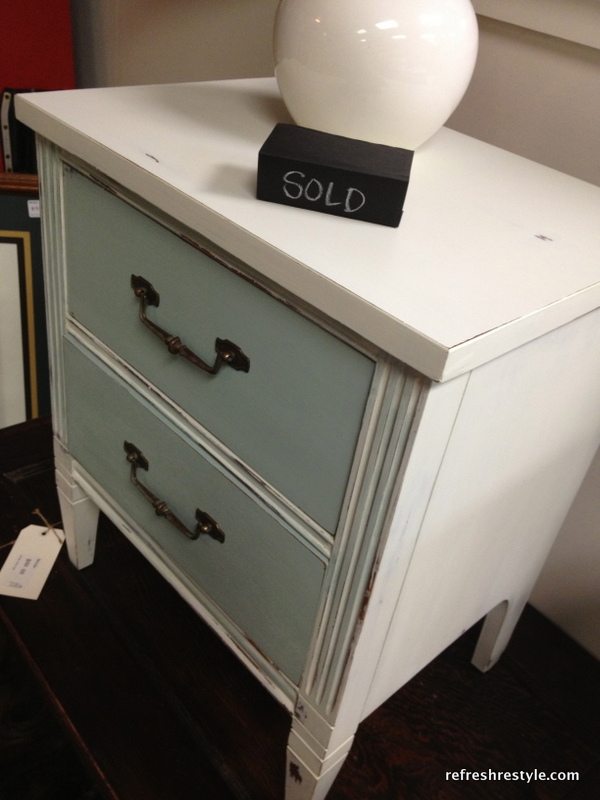 I took my time and chose the perfect La Bonne Terre for the body of the night stands.  I had this great idea to paint the drawers in Creme de Menthe.  I mixed a little La Bonne Terre with the Creme de Menthe just to make sure the colors flowed well together.  I even dry brushed a little on the carved details, an added touch to make sure it was perfect.
And then this sweet couple came in the store, they loved the little night stands.
They had just bought a beach house, they were having it painted and it took her a very long time to decide on colors.  When she saw these two, she loved them.  She even suggested to him that she could pick out another color for the bedroom.
And he looked at me and said, can you just repaint the drawers.  
Because it took her too long to pick out the bedroom color 😉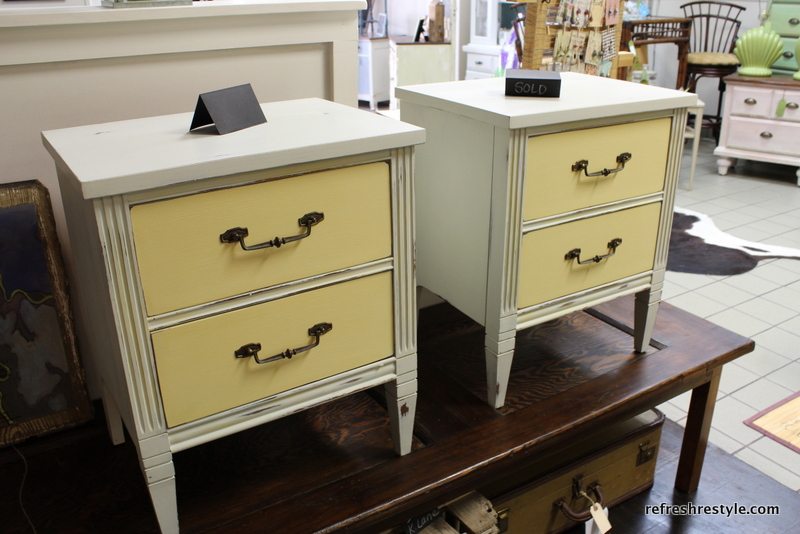 As much as I loved the blue, I painted over it.  This time with Miel, and I dry brushed a little on the carved details.  When they picked them up, she loved them, I could see it in her eyes.  These two will live happily ever after on the beach in a freshly painted bedroom.
*******************************************
There must be something about blue drawers.  We have a wonderful friend and talented vendor in the store, Today is My Someday.  She brought in this amazing piece and we all loved it….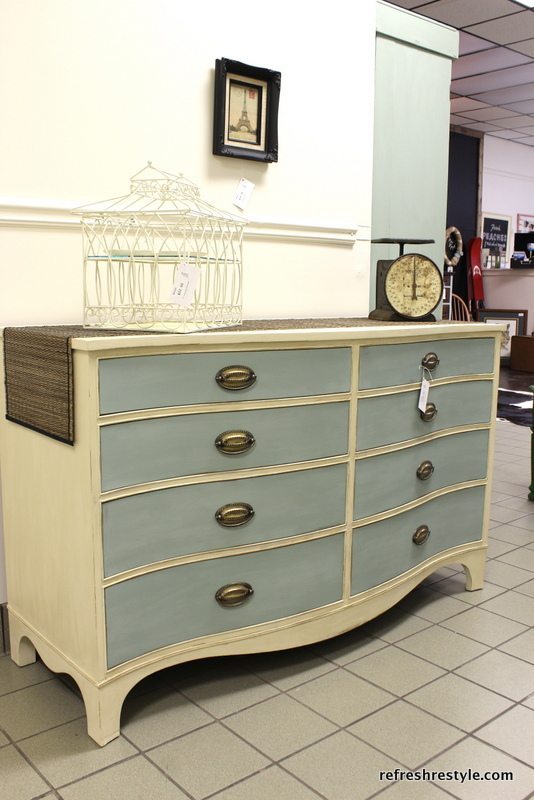 Perfect color combo, fresh and beautiful.
Even though we offer custom services at the store, who would have believed that this beautiful piece would undergo another refreshing paint change.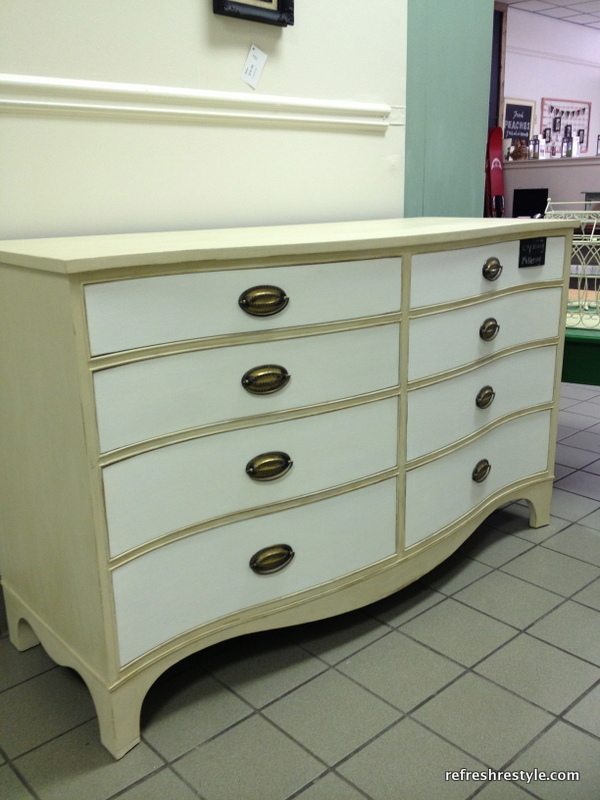 The expectant mom brought in her bedding and there was no blue in it.
So as much as we all loved the blue, it became Magnolia.
She loved it and it matched the bedding.
All the Maison Blanche colors that I've mentioned are available at Nostalgia,  just in case you have drawers or anything else that needs to be refreshed 🙂
We love refreshing furniture, no matter how many times…
We aim to please and paint over blue drawers!