I share my furniture makeovers and I forget about things around the house.  We've made a couple big changes and the decor is always like a revolving door.
So here's the 2013 Home Tour or the rooms that were clean today.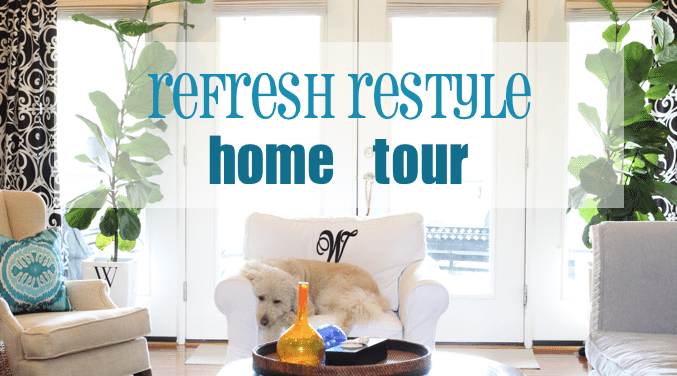 Welcome
Our house is very open, it has lots of windows and very little wall space.  Or maybe I just have too much stuff that needs a wall.
It's a mix of painted, thrifted and new stuff.  Always a work in progress or turmoil.
Living Room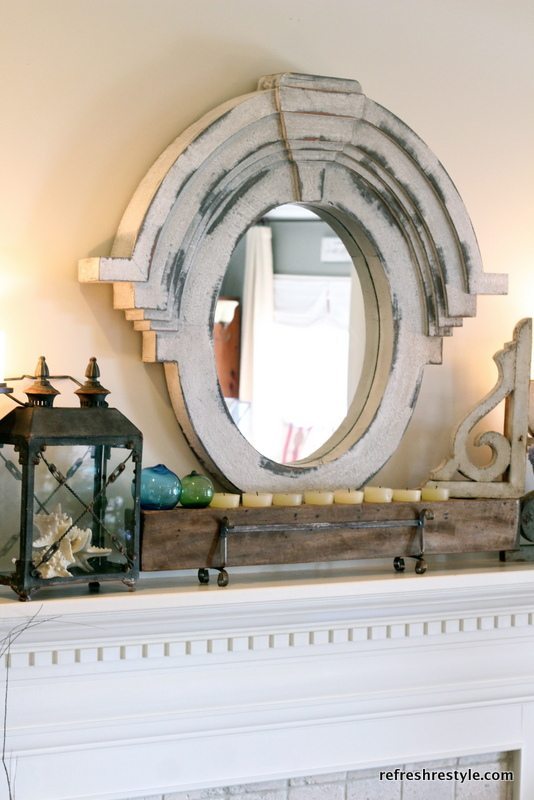 Mantel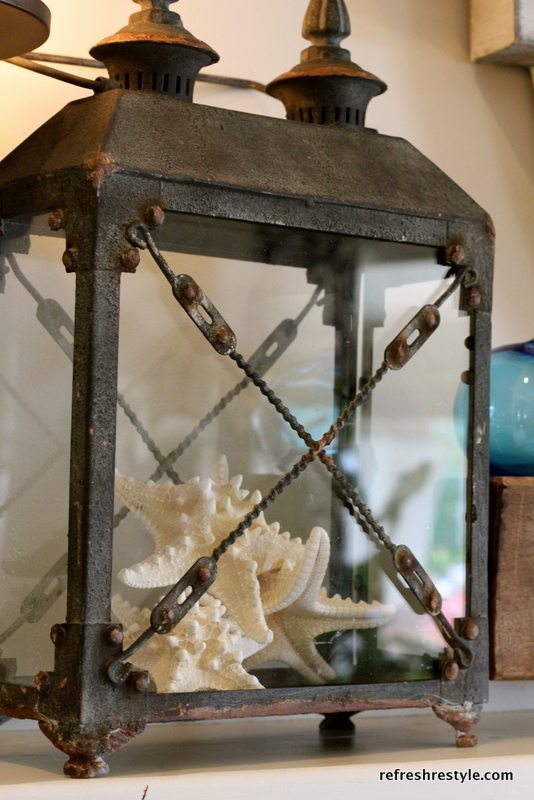 I always have beachy decor, but I add even more in the summer.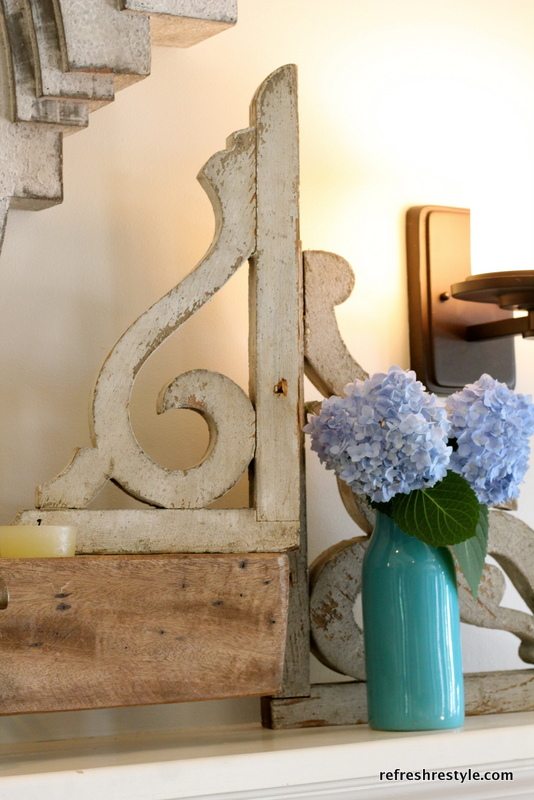 I like decorating with found objects, like these old corbels and fresh flowers.
I have two awesome Endless Summer Hydrangeas.  They amaze and serve me all summer.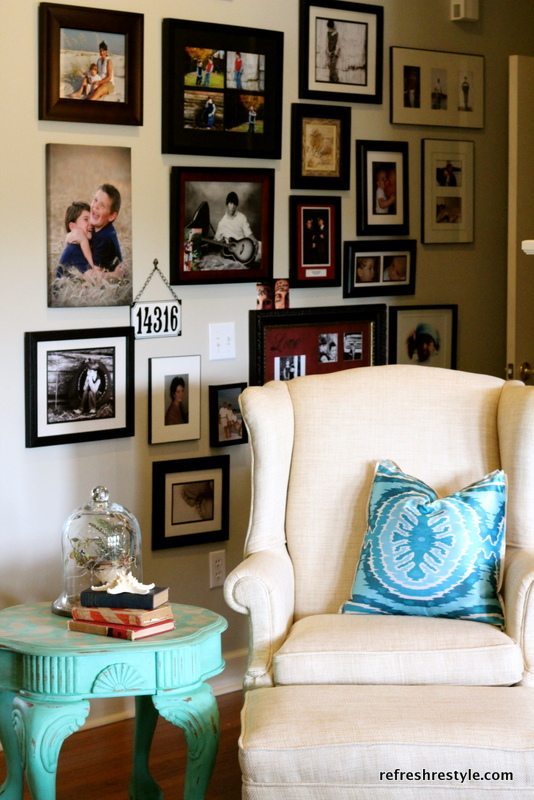 Some things around the house are always changing, but my gallery wall has stayed the same.
My son calls this sofa a sleigh, it's deep and cozy.
It wraps around you and makes you want to lounge.
Comfy and down-filled.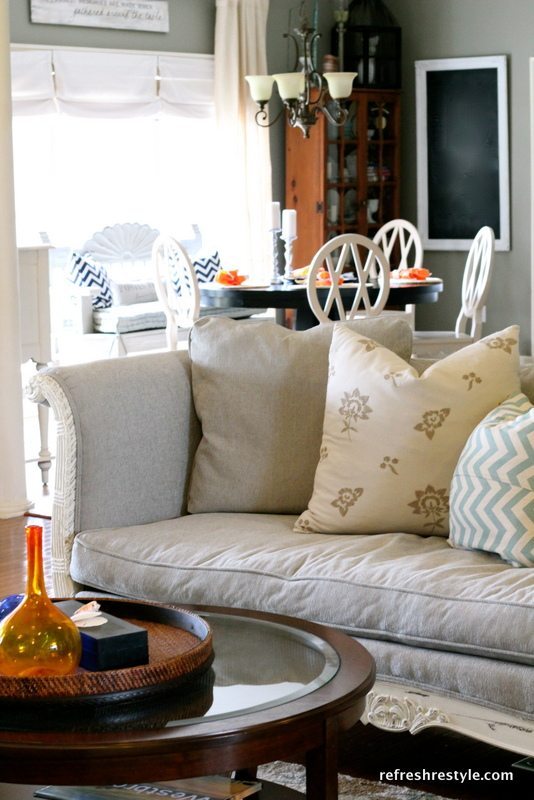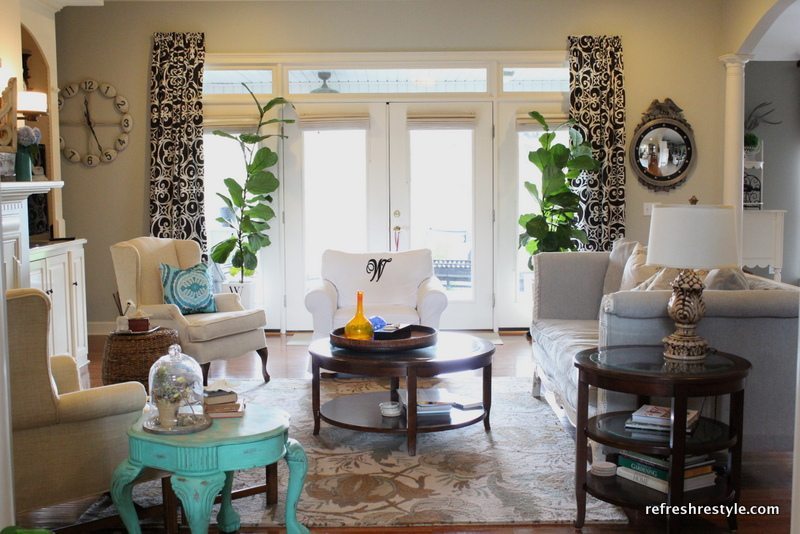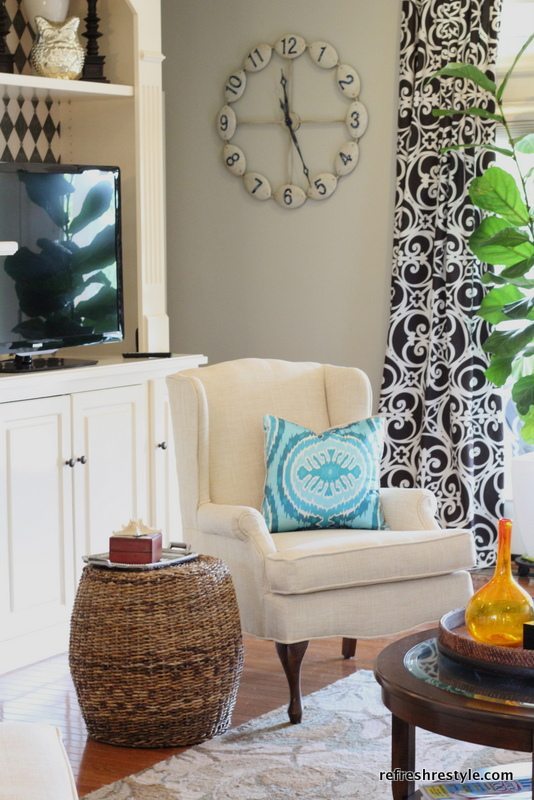 The walls in several rooms, including this one are Benjamin Moore Hazy Skies.
It looks different in each room and the color changes throughout the day, I haven't gotten tired of it….yet 🙂
We love casual and cozy.
Master Bedroom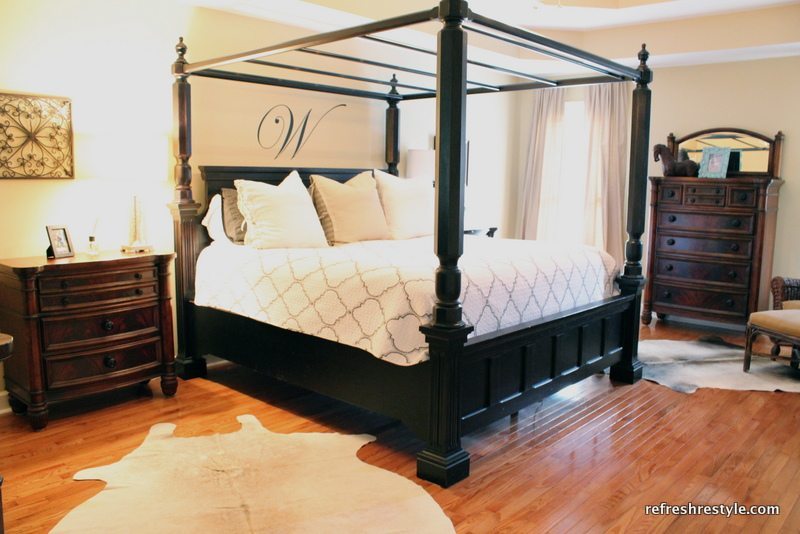 One of the big changes in the house this year.
Carpet gone!  We love having wood floors in the bedroom.
I never, ever felt like the carpet was clean.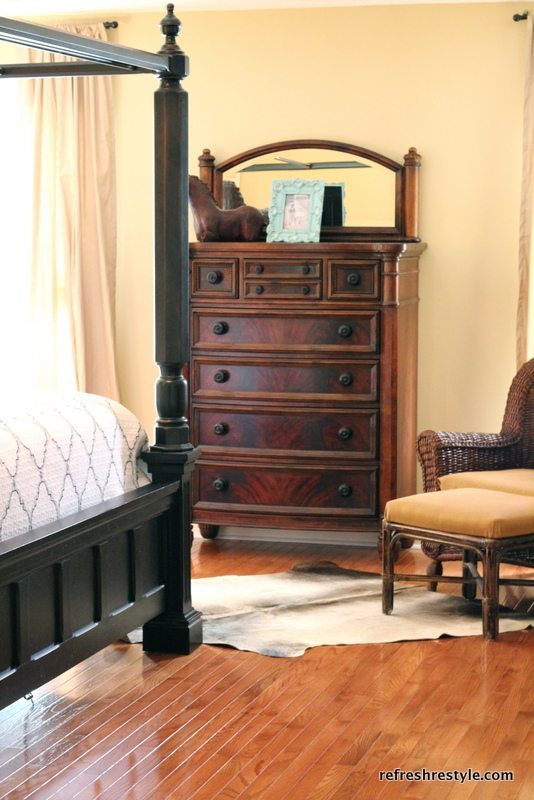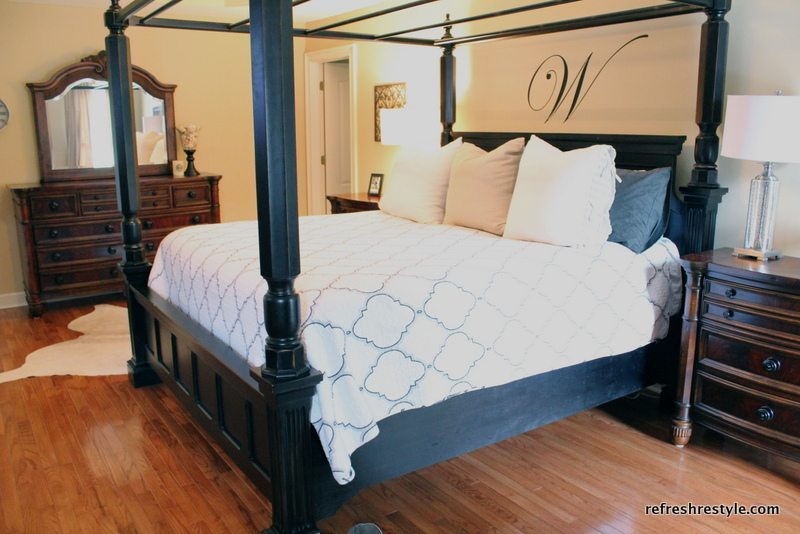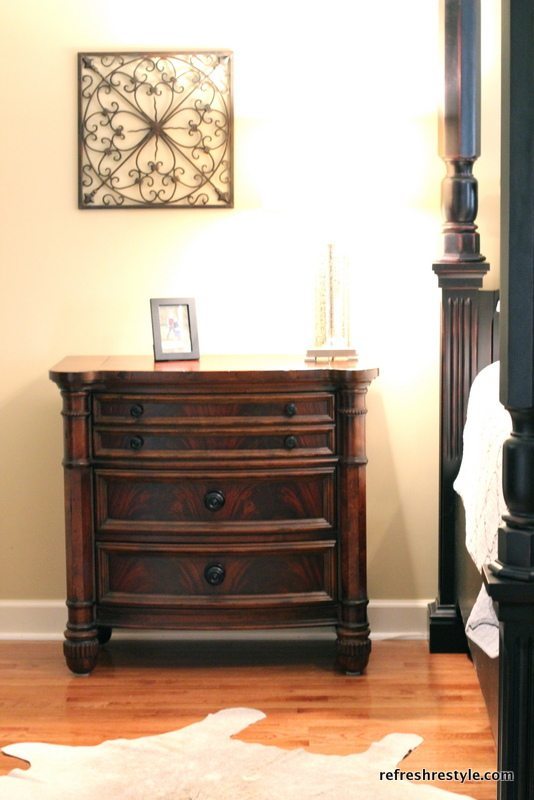 The bedroom doesn't have a lot of knick-knacks, it's clutter free
relaxing,
calming.
…I need to do that in all the rooms.
Kitchen Table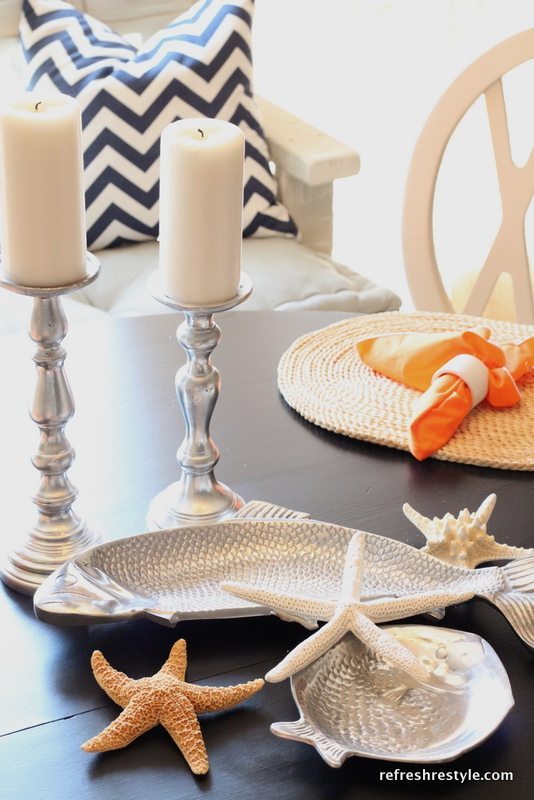 More beachy decor for the eat-in kitchen area.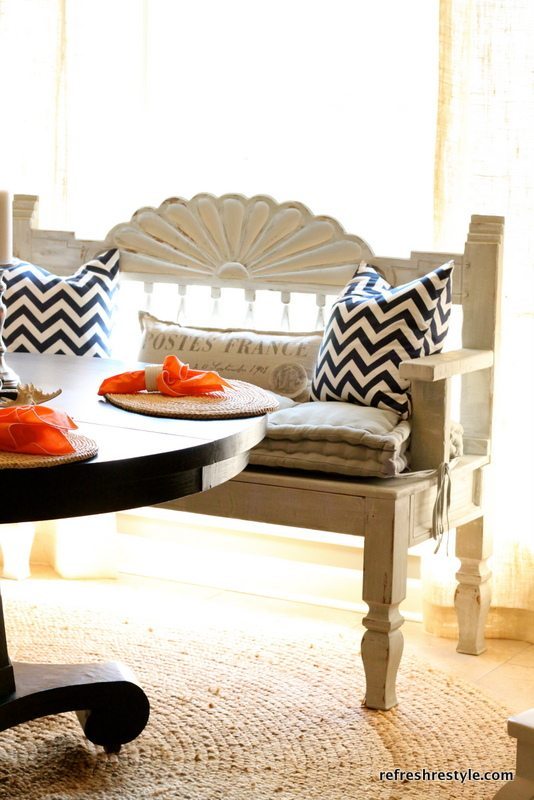 One of my favorite places to sit, the homemade bench.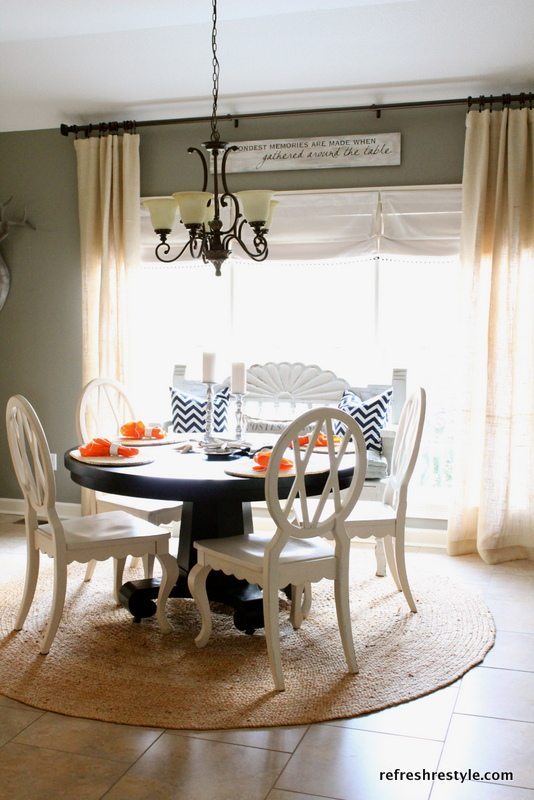 Oyster colored burlap curtains, lined with white flat sheets.
Pottery Barn rug, found at a thrift store.
Orange napkins from an estate sale.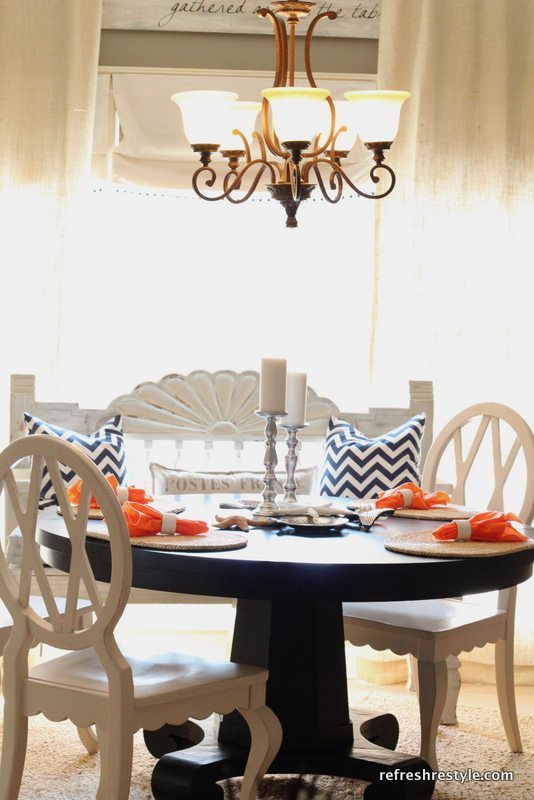 Kitchen table found in pieces in the back room of an antique store.
Dining Room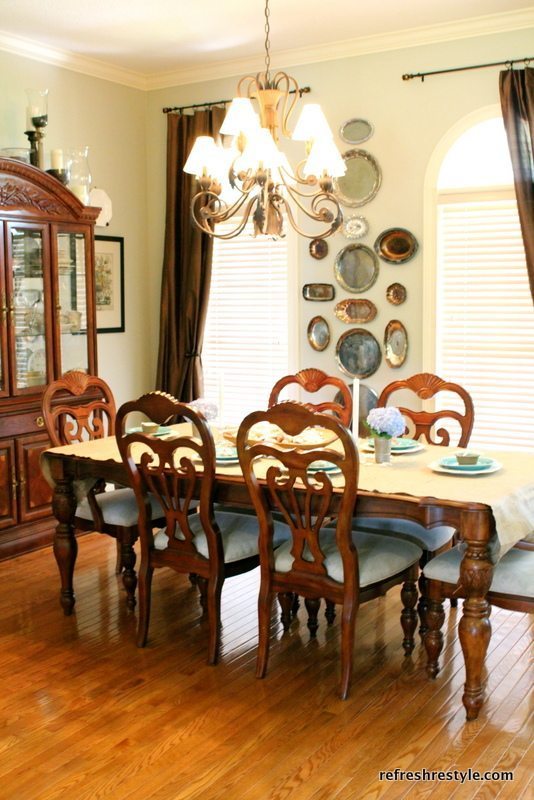 The table scape is about the only thing that changes in this room.
I do have plans for painting something in here.
If I ever decide on a color.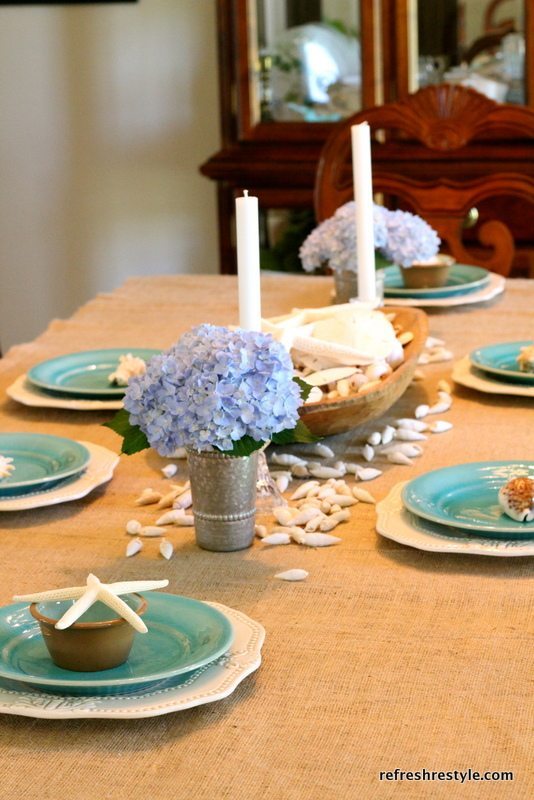 Do you remember when I bought the lamp filled with sea shells (click on the Pottery Barn rug link above).
I use them all the time!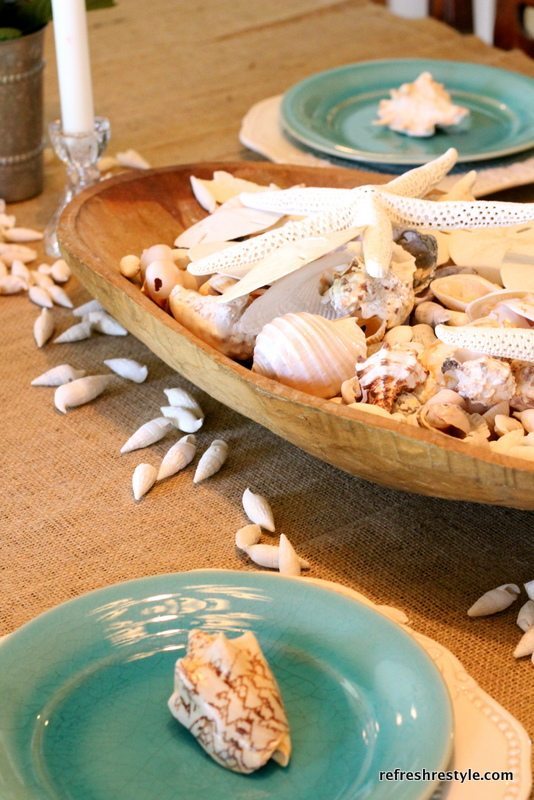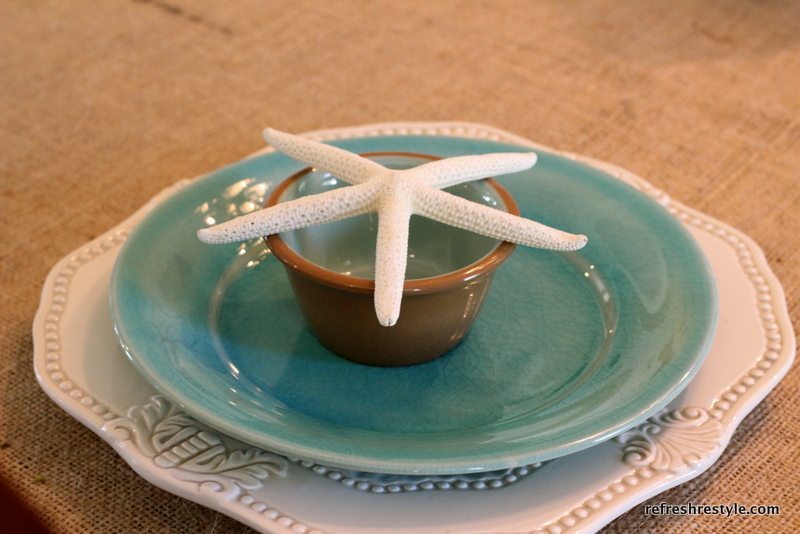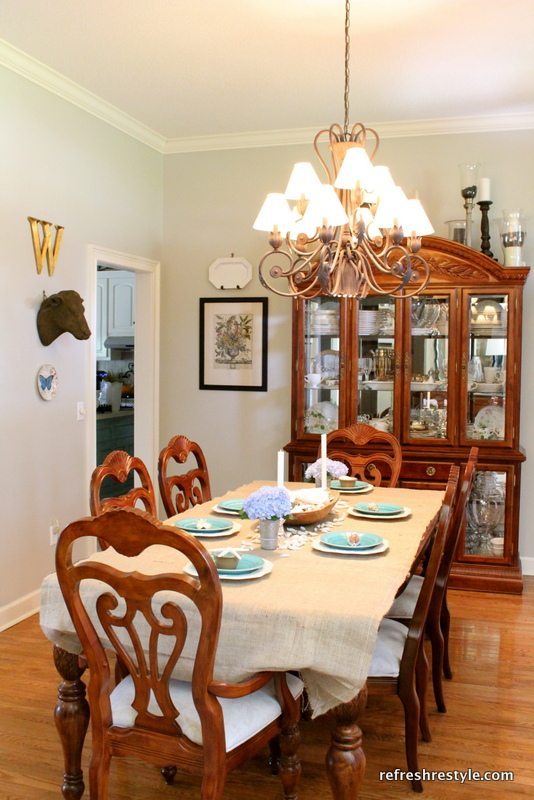 I just added some burlap to the table, and filled it with ocean inspired things from around the house.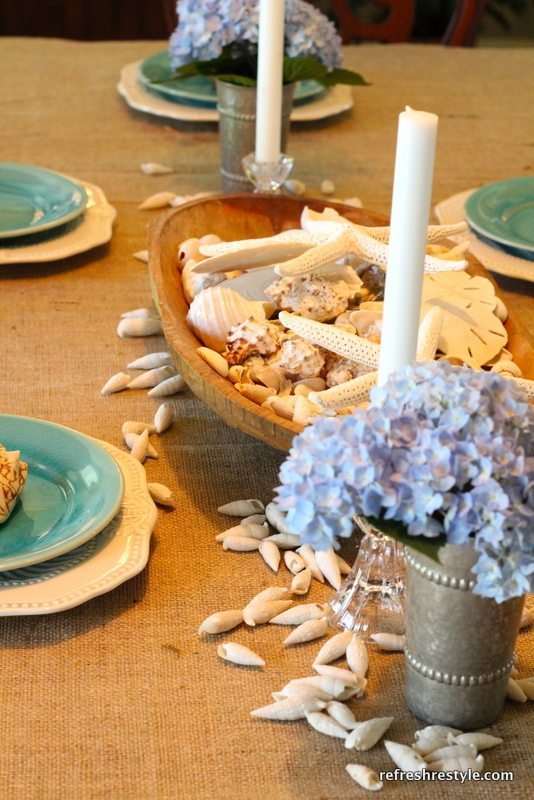 White candles, hydrangeas and a mix of plates.
I'll get busy on the rest of the house and show you soon.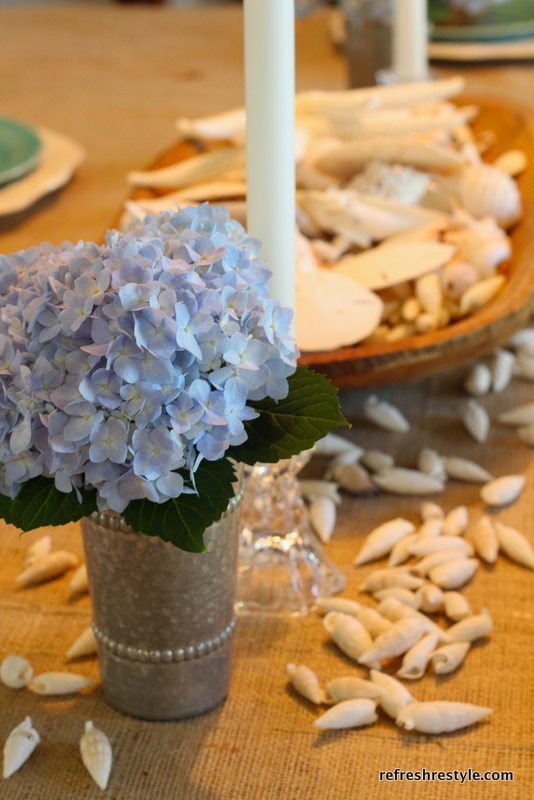 Thanks for stopping by!
Sharing:  Savvy Southern Style, The Shabby Creek Cottage