Remember when country (currently known as Farmhouse decor) was all about wooden hearts? Today I'm sharing how I updated the wood hearts and brought them in to 2017 with this repurposed farmhouse tote!
It is so hard to pass up any Goodwill or thrift store item that's made of real wood. I walk around the store with it in my cart, my heart pounding and my mind racing…what can I do with this. You too, I know!
Welcome to our monthly Thrift Store Decor Day, thanks for joining us. There are so many ideas for affordable home decor, please check out all the awesome projects at the end of this post!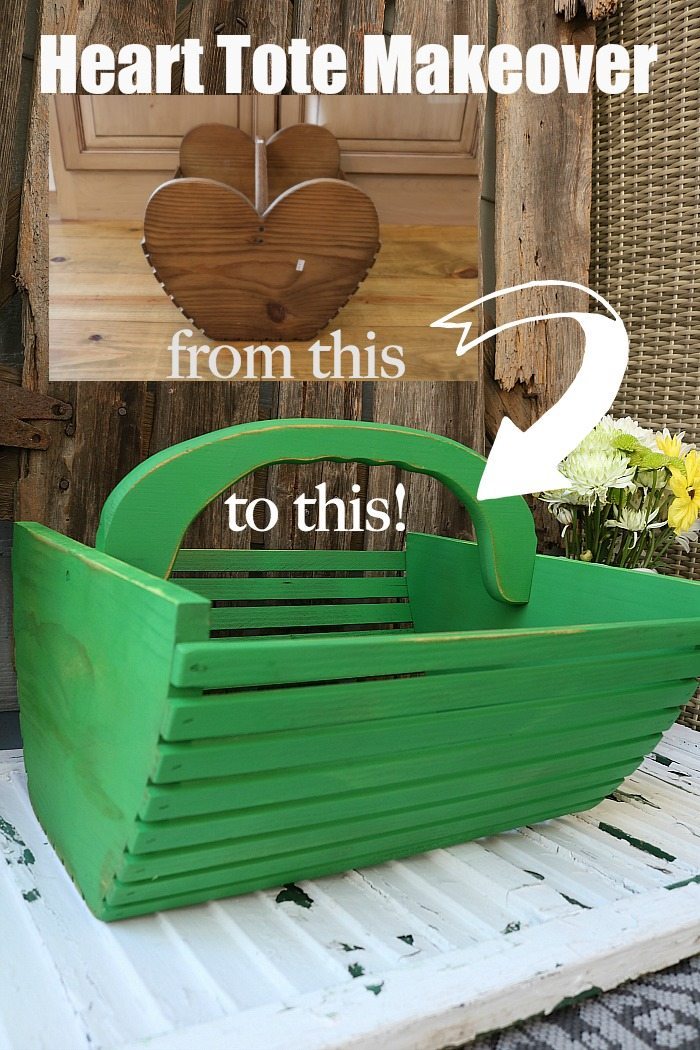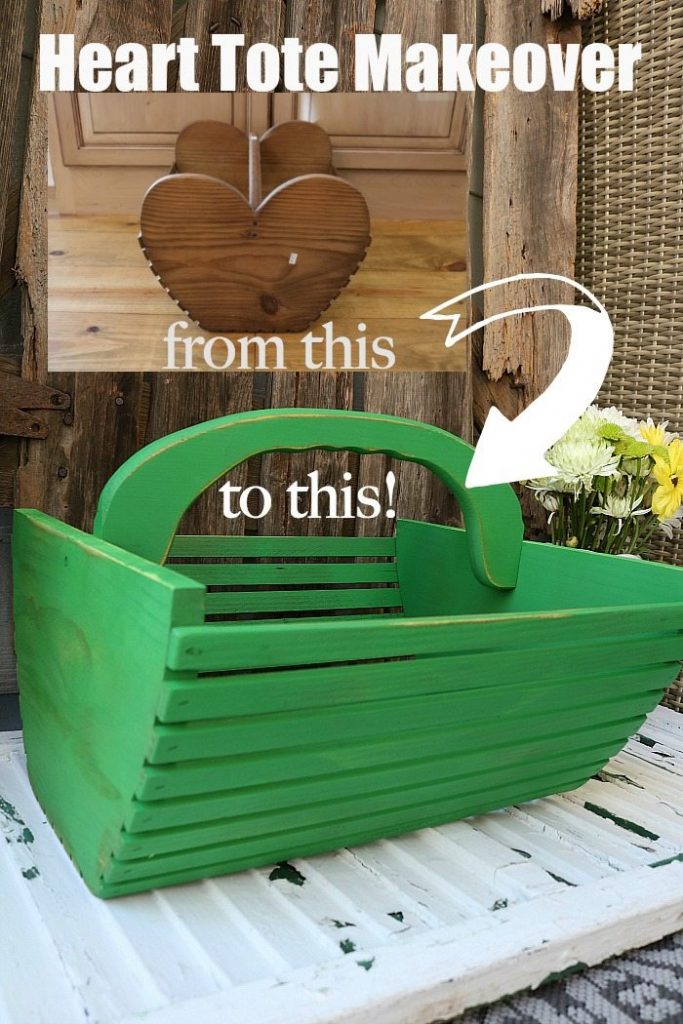 I have been itching to paint something green not only is Greenery the color of the year, it's a color that I love! I painted this dresser green and added a chandelier to this one:  green chest of drawers!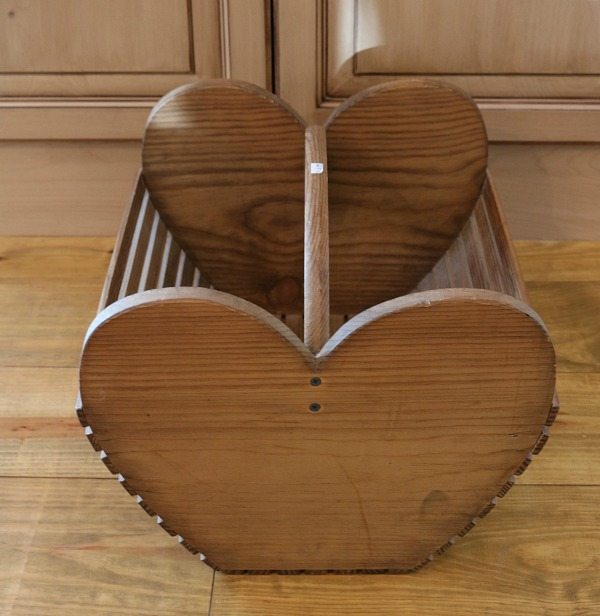 How lucky was I to find this easy, peasy tote to repurpose?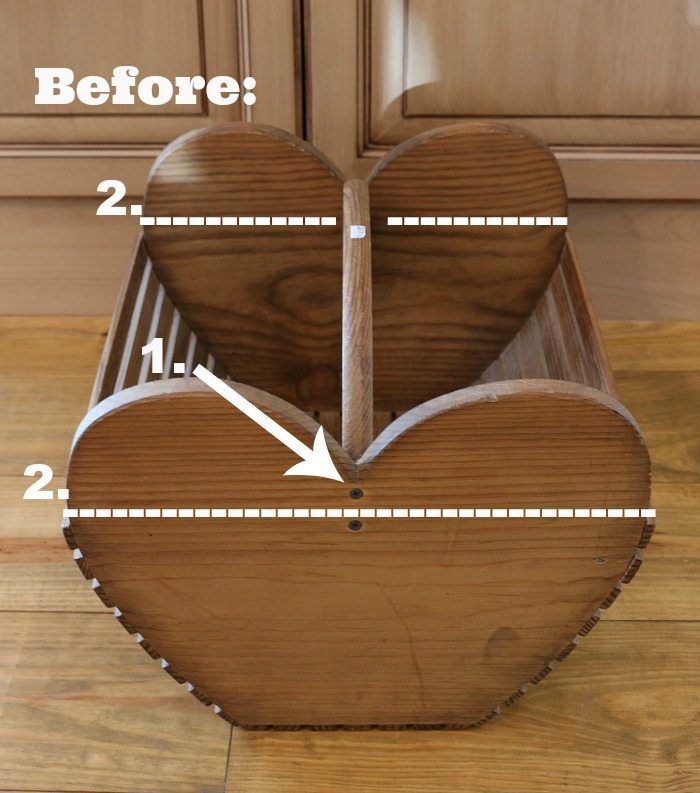 Directions for this repurposed farmhouse tote:
Use a phillips head screw driver to remove the handle, save the screws to reuse.
Mark a cut line with a pencil, repeat for both sides.
Use a saw to cut the heart shape off. I used the table saw, you can use a jig saw or circular saw – be sure to clamp it down so it doesn't move.  Always wear eye protection!
Spray paint with Krylon Chalky Paint (my color- New Leaf).
Reattach handle.
Fill with magazines, towels, plants and more.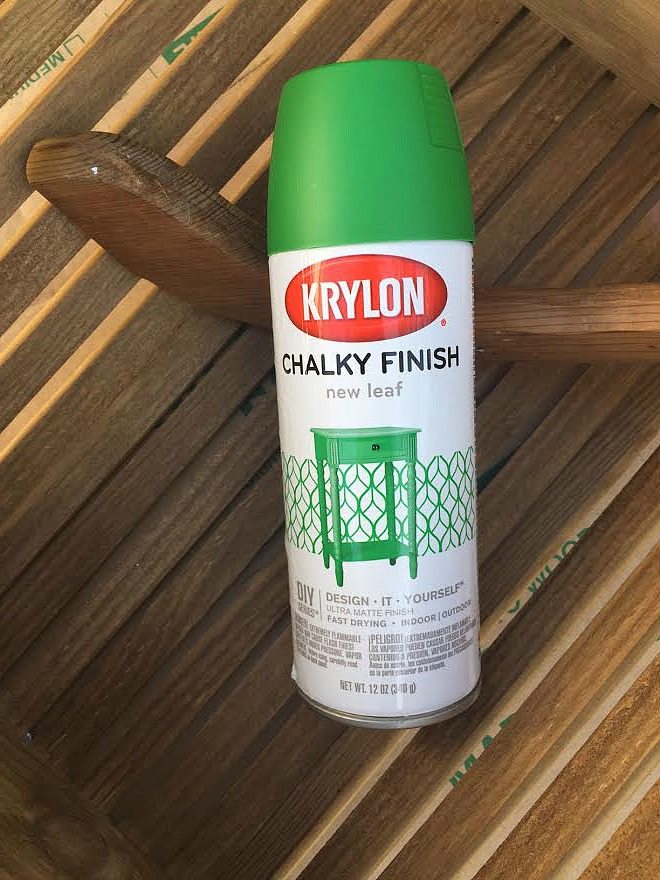 The Krylon Chalky Finish spray paint is a quick way to achieve a chalk paint finish. For a wooden item with slates, it makes the transformation effortless. I spray painted the tote following the directions on the can, let it dry and sanded with my orbital sander to distress it a little.
The New Leaf color reminds me of John Deere green! How's that for a farmhouse look?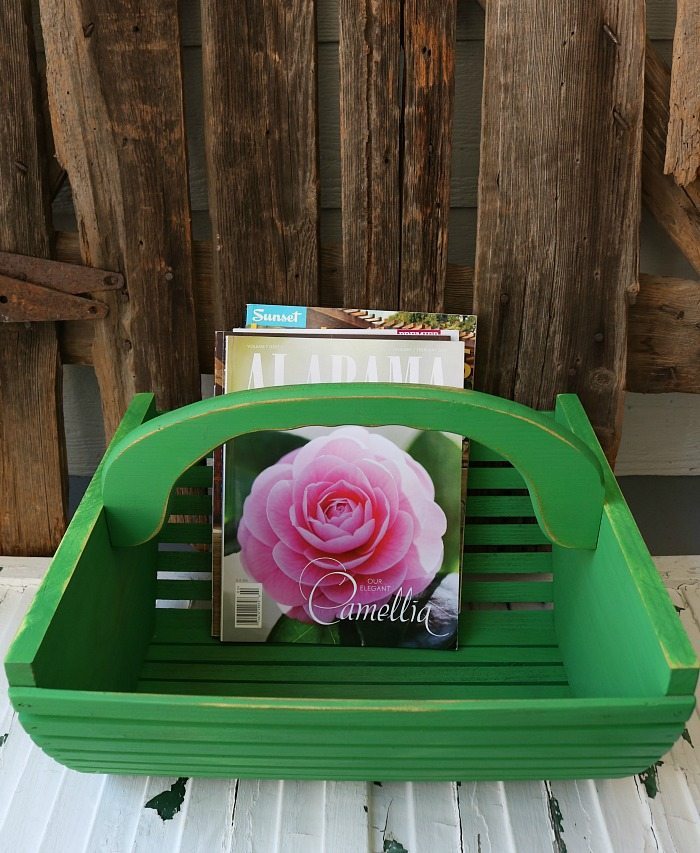 There's plenty of room for lots of magazines, I didn't want to show you how many magazines I really have 😉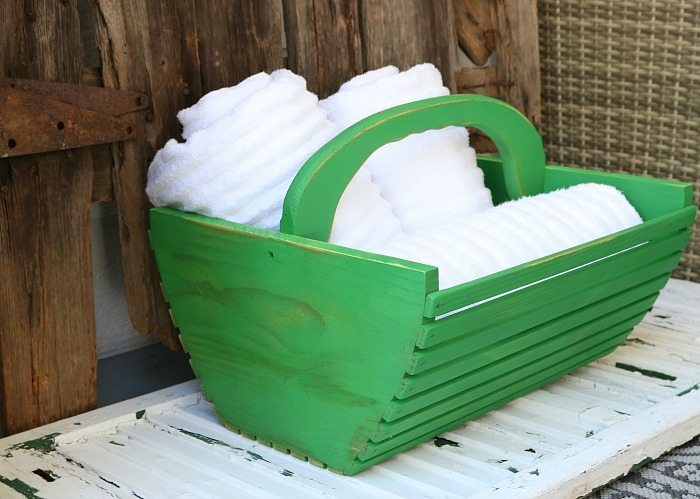 This tote will make a journey all around the house, perfect for the guest room too! Fill it with towels and toiletries.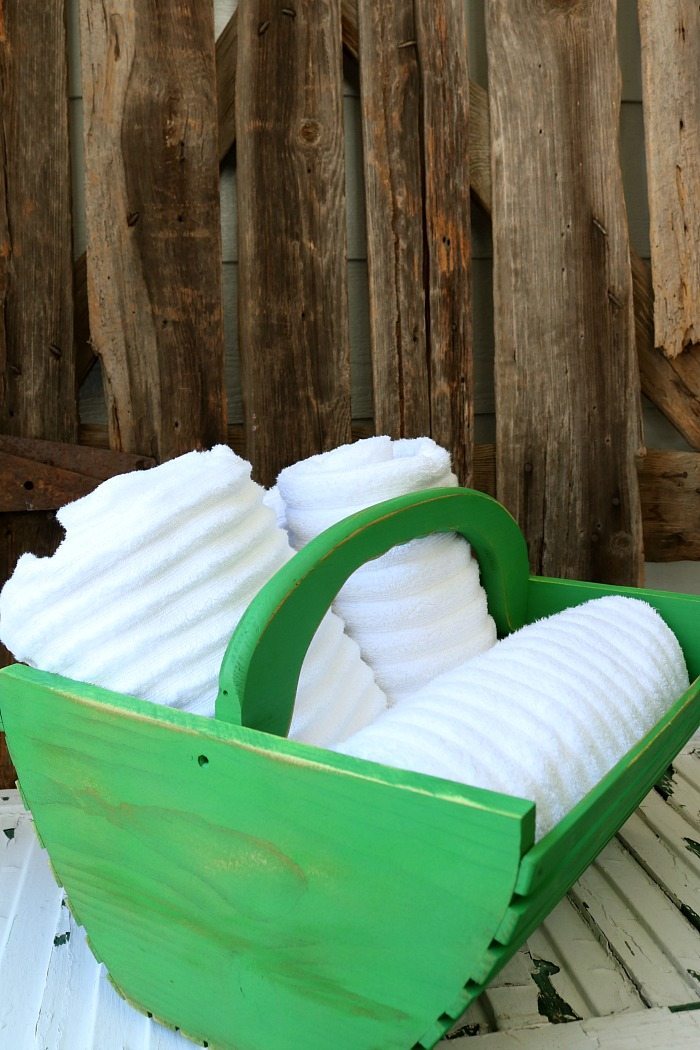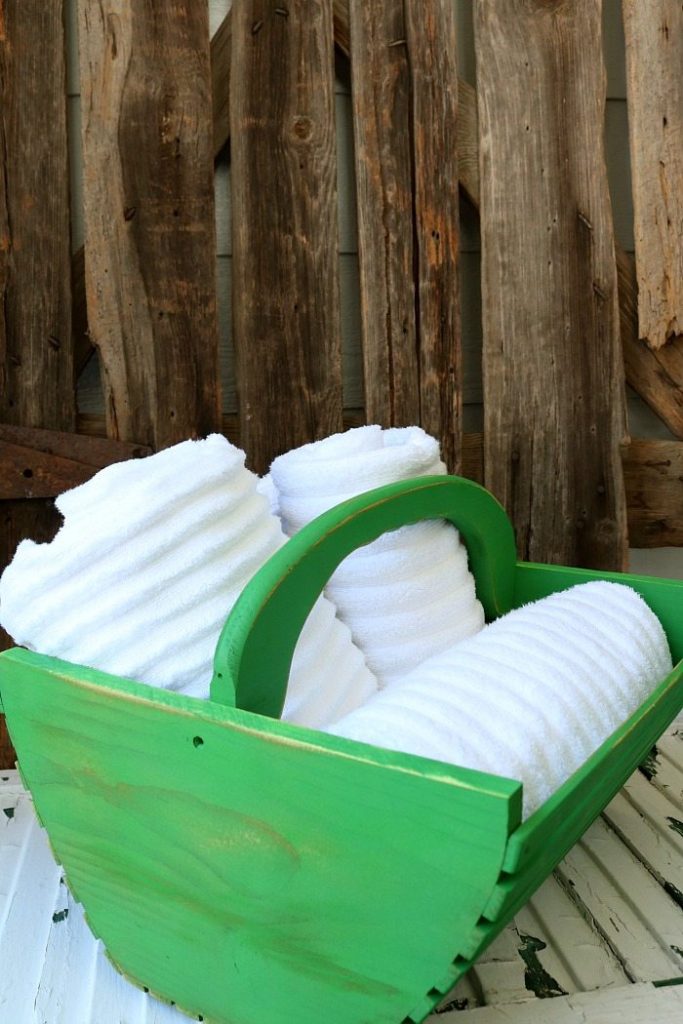 I hope you will look at those wooden heart pieces of furniture differently now!
Check out these Thrift Store Decor ideas: