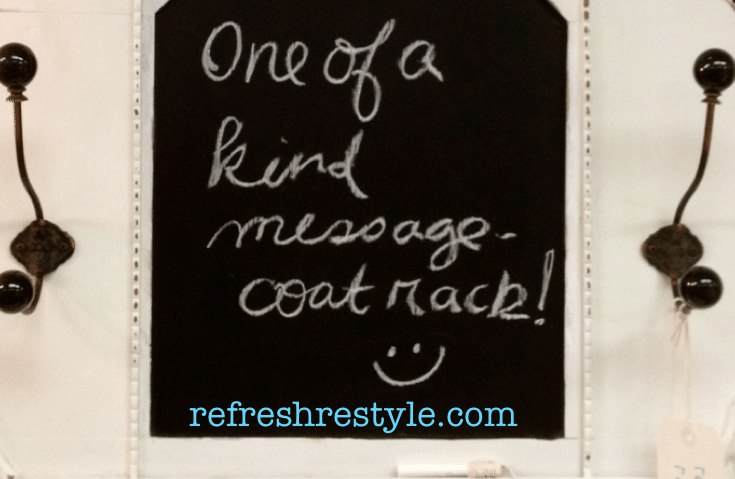 (all of these photos were taken with my phone~I've been too crazy busy to grab the camera)
I'm wired for repurposing.
I don't know when or how it happened.   But when I see broken, damaged items at cheap prices I think about how I could use them.  Heaps of ideas junk started piling up fast.
Or so Barry says, I don't notice the minor details the way he does.
So I got busy repurposing: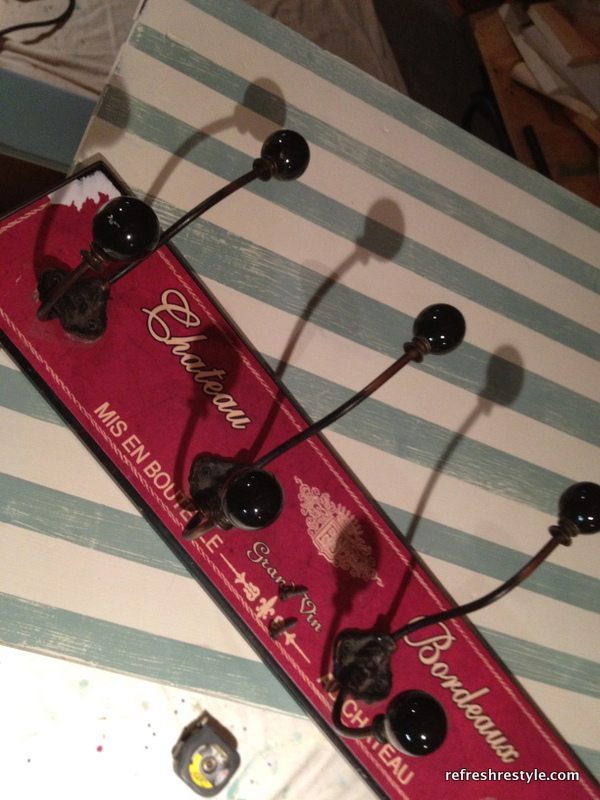 You can guess why I bought this 🙂
Hint: not because the paper was peeling off.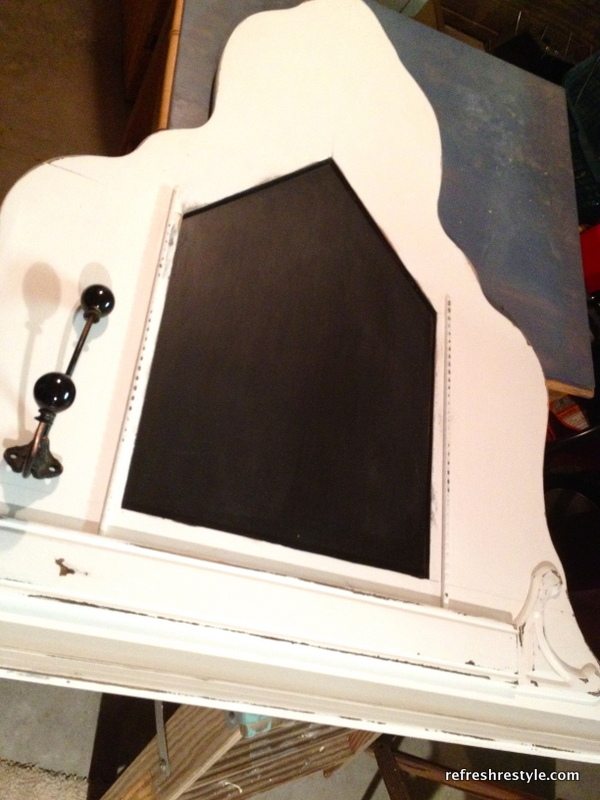 This year I have refreshed three old dressers.  Two of them had mirrors.  Here's what I did with this one:
1.  Remove Mirror
2. Prime the entire piece
3.  Paint desired color
4.  Paint with Chalkboard paint – the area you want to use as a chalkboard
5.  Add hooks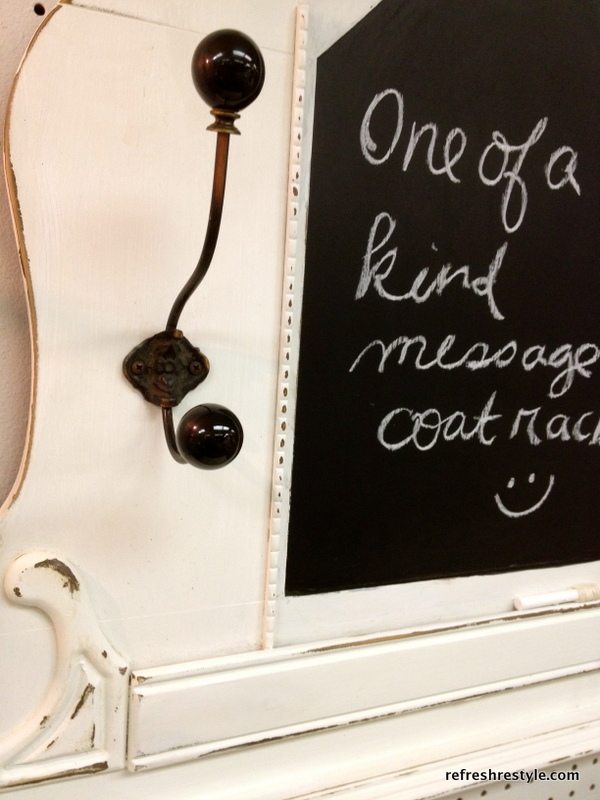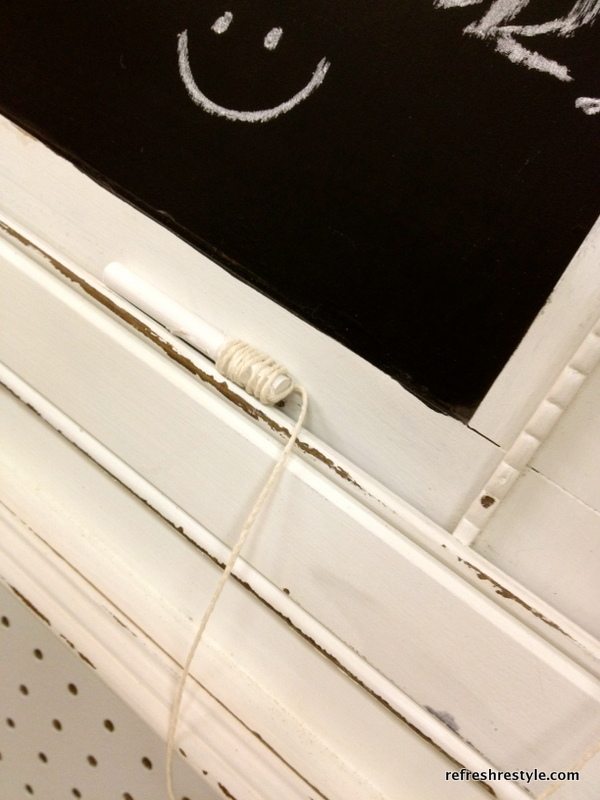 I added a piece of chalk by wrapping with string and adding a little hot glue to secure to the chalk.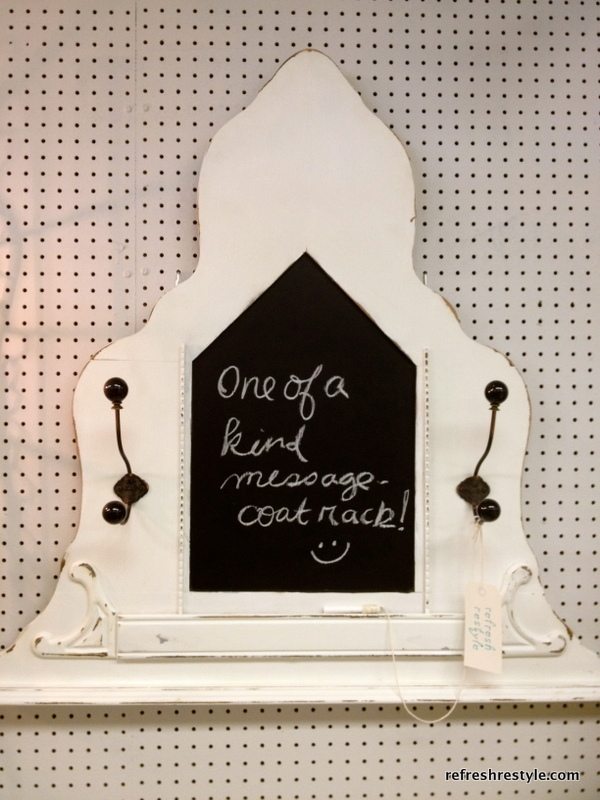 The possibilities are endless 🙂
What kind of junk awesome stuff have you found and repurposed?
be.refreshed.
Sharing: