Ribbon Platter for Easter
Who remembers these from the Southern Living at Home collection! I bought one a long time ago and have found them at thrift stores lately. They are great for every season. Jenni – our vinyl crafting creator is back today with this fun and easy idea!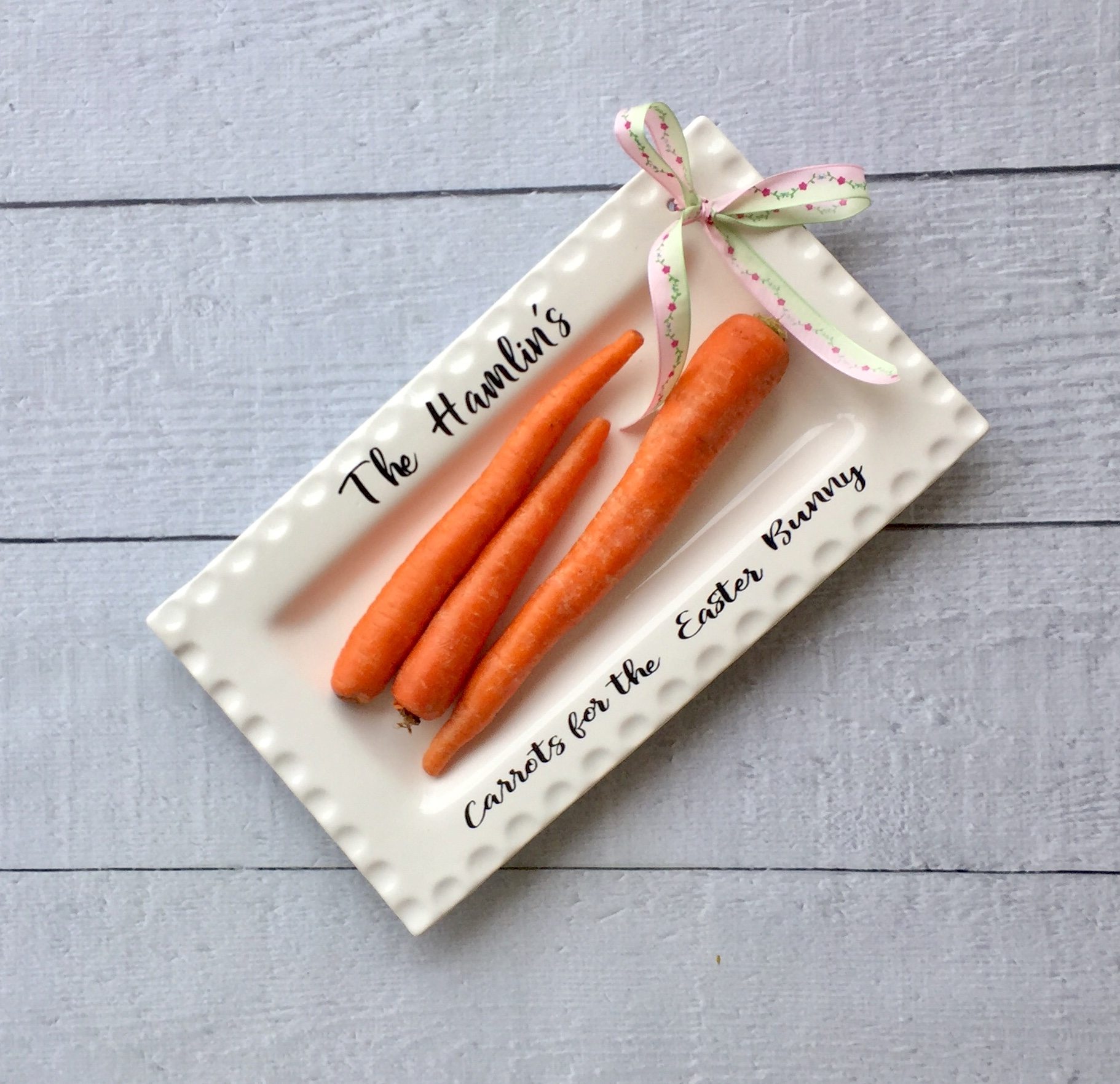 Here comes Peter Cotton-tail hopping down the bunny trail…I just know the Easter Bunny will be so tired and hungry after delivering Easter baskets and hiding all those Easter eggs to be hunted by the kiddos! I thought it would be a good idea to make a platter to put a small snack of carrots out for him to replenish himself with.
Affiliate links have been added for shopping convenience.
Ribbon Platter – Easter Supplies:
Step 1
Choose design, load cut file.
Step 2
Use your vinyl cutting machine to cut out Carrots for the Easter Bunny (text using the font
Chamelia Script which I purchased from Font Bundles
.)
Step 3
After you have cut out your image and used your weeding tool to remove all the excess vinyl from the design you are ready place your transfer tape over the image.
Step 4
Use your scraper tool to rub over the transfer tape that you have placed over your image so that the image sticks to the transfer tape completely. When you have all of your text on your transfer tape you are ready to place it on your platter.
Step 5
Use your scraper tool to rub over the text again to transfer it to the platter. Slowly pull the transfer tape off to remove it, only leaving behind the text on your platter.
My vinyl cutting machine of choice is the
Cricut Explore Air 2
but you can you any vinyl cutting machine you want to. I used gloss black vinyl for the image. I love this ribbon platter, adding any ribbon just takes the project up a notch. I just simply tied it like you would your shoes. After you have your text image and your ribbon on your platter you are ready to add the carrots for the Easter Bunny or use it to serve sweet treats.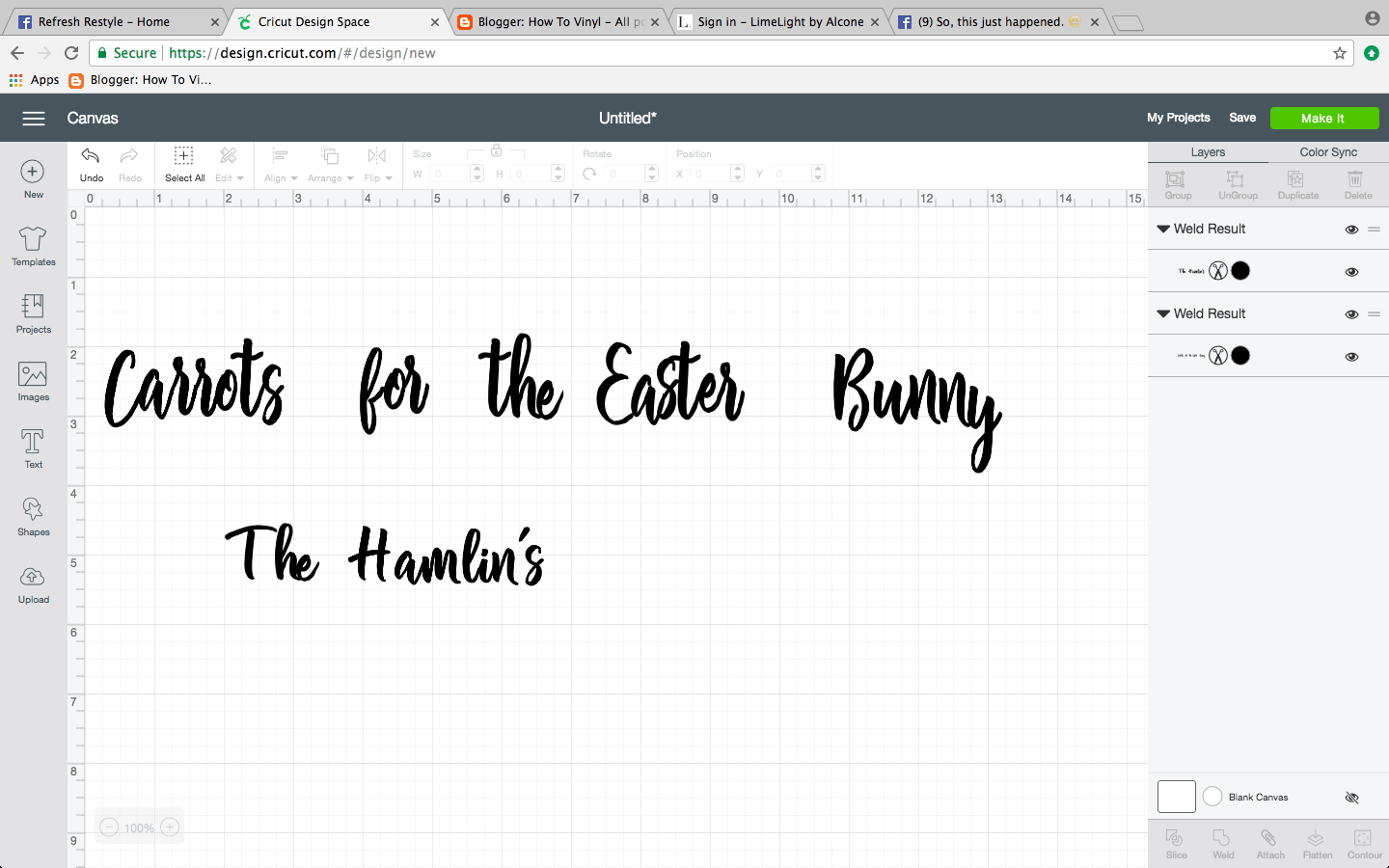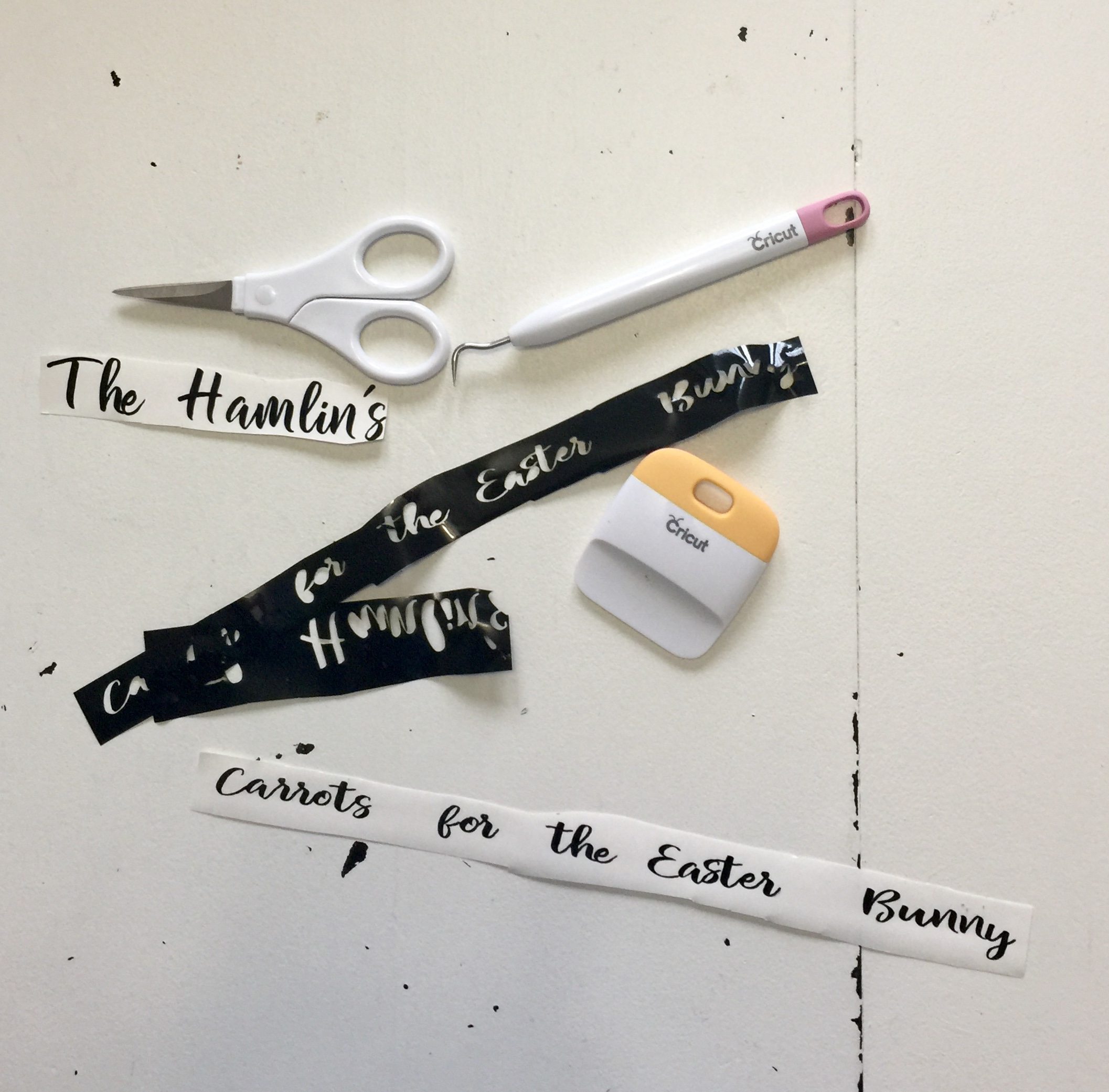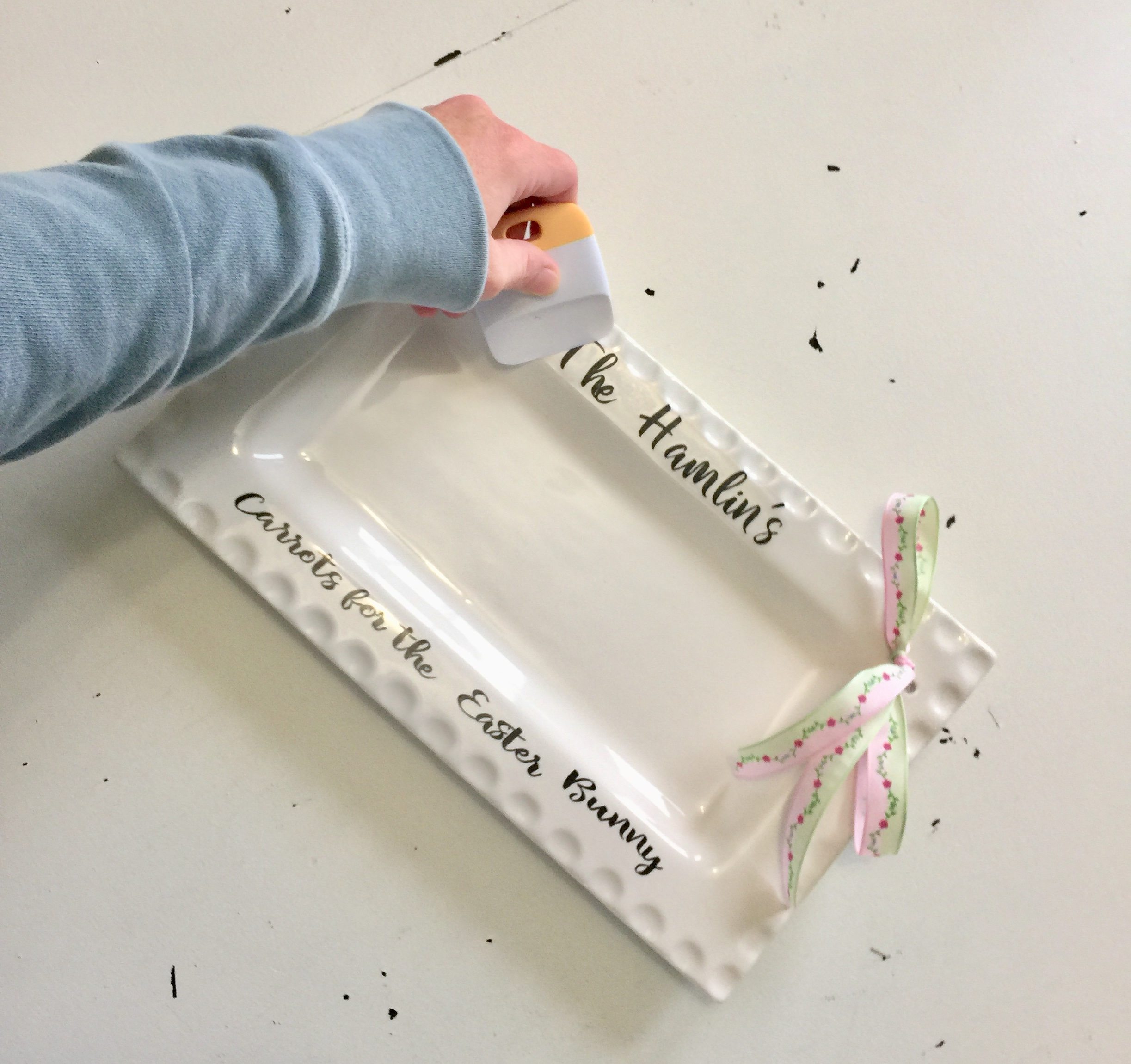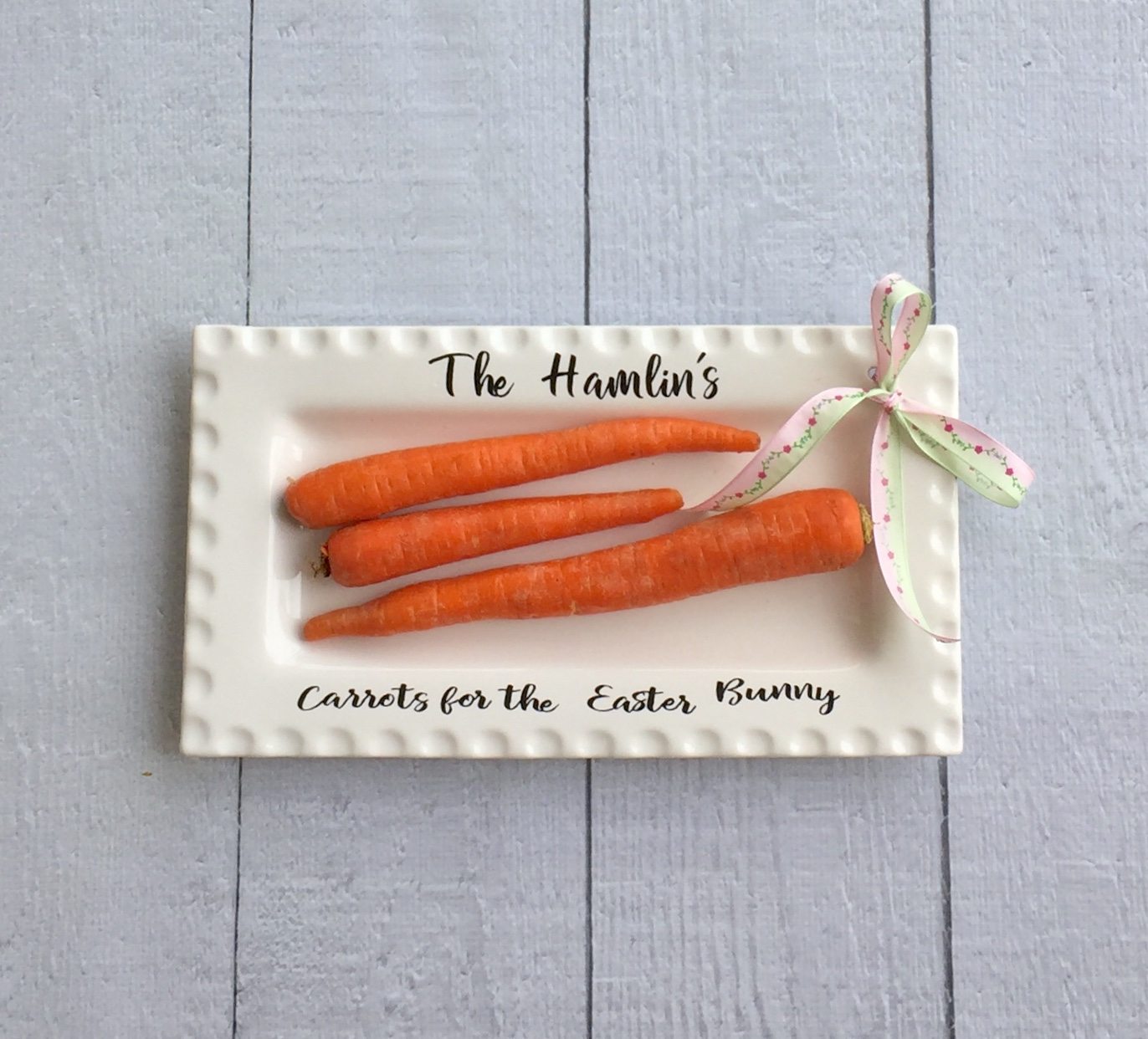 Remember to hand wash only. Vinyl doesn't do well in the dishwasher.
Pin It, these would make great gifts and add slices of homemade carrot cake 😉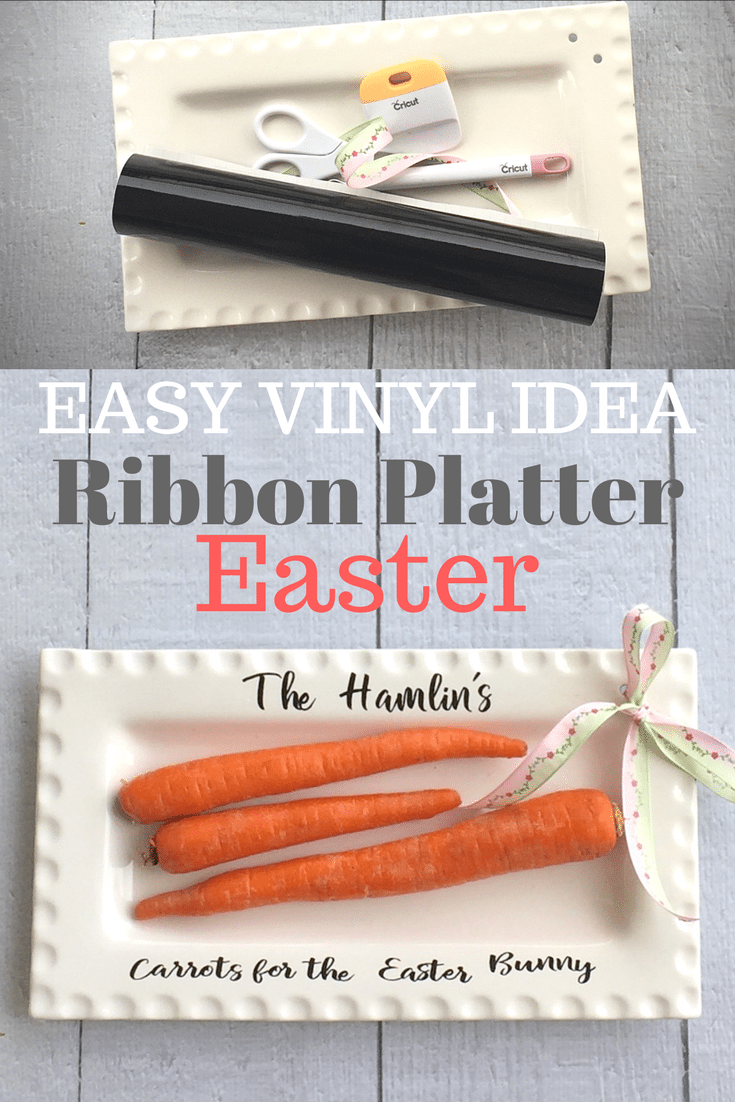 The platter I used was found at Goodwill. I love finding new uses for things, so shopping at Goodwill and thrift shops is one of my favorite things to do.