How to paint your fireplace and mantel or mantle.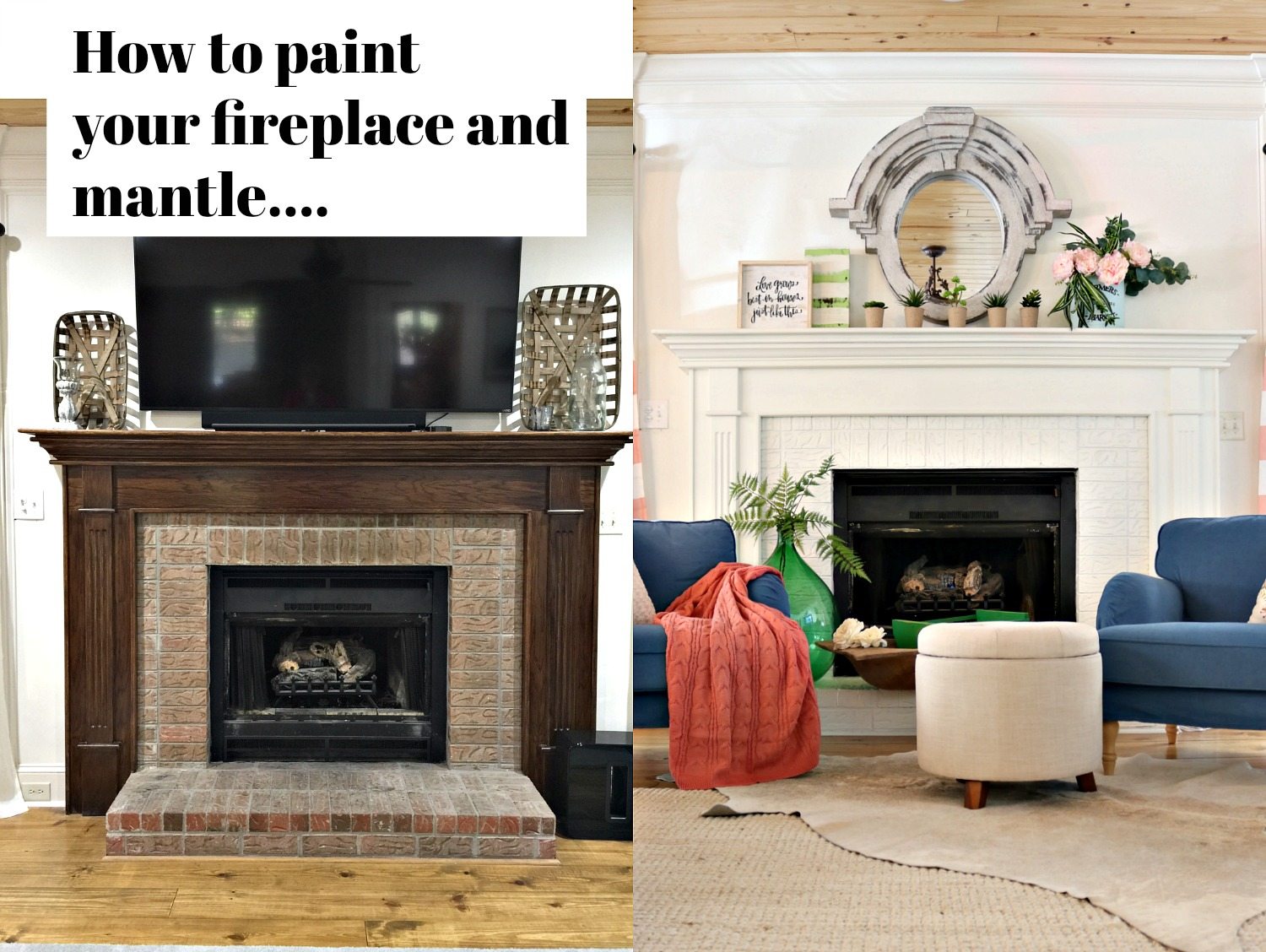 I finally did it. I have a list as long as my arm but I checked another item off! Let me show you how I painted my fireplace and mantel while my husband was out of town. I was just sitting around bored on a Saturday night and now I can't even remember where he was. He didn't care and he knew that I was going to paint it, just didn't know when. I rumble off tons of to-do items and this is just another one of those he has heard about since we moved!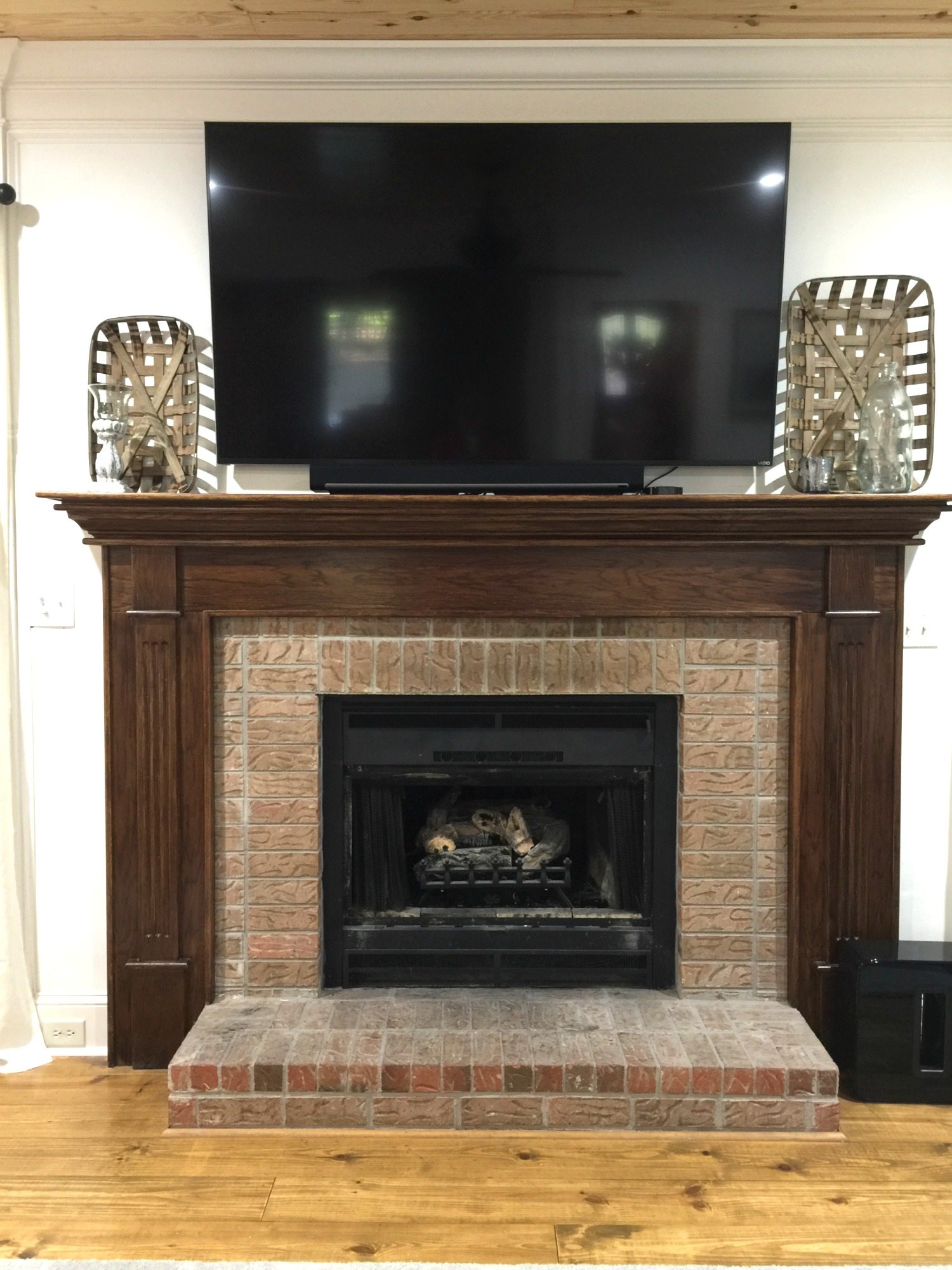 Just your ordinary stained surround and brick fireplace, it's funny to look back at these photos, I didn't realize how dark it really was making the room. Like a dark hole. Yep, I'm so happy with the way it looks now!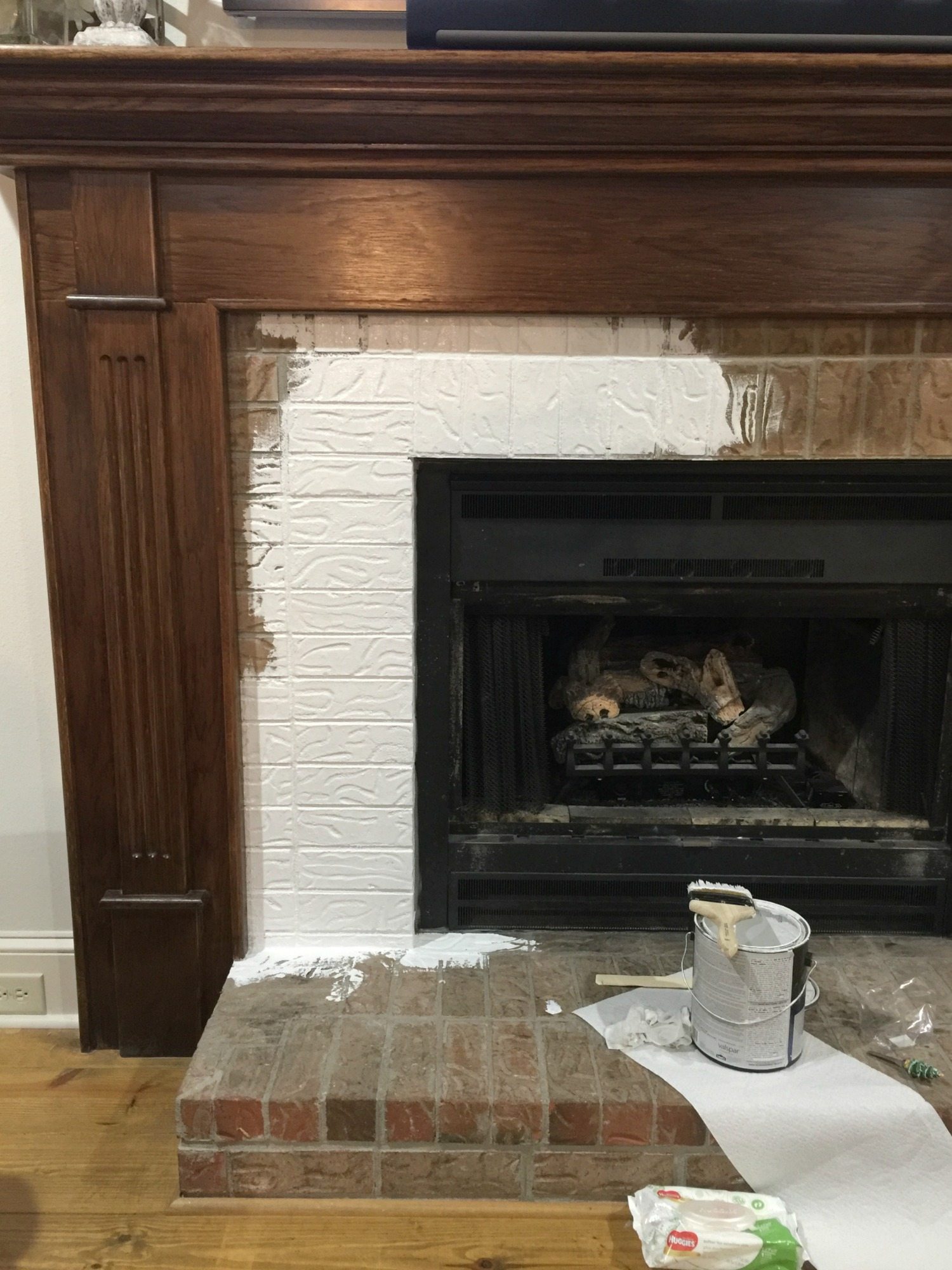 Steps to painting the brick and wood on a fireplace:
Clean – Vacuum the brick to remove any debris.  Use a degreaser to clean brick and wood. Let it dry completely.
Prime –  I used the same primer that I used to paint the brick backsplash. I let the primer dry overnight on the brick and wood.
Apply two coats of the paint of your choice. I used Sherwin Williams Dover White in a satin finish.
My original idea was to just paint the brick. After I primed it, I didn't like the contrast of the stained wood so I primed the surround and mantel, just I did the brick. The Valspar stainblocking, bonding, primer and sealer worked great. I have used it on several projects. It's been fours months and the paint on the brick and wood look just like it did the day I painted it.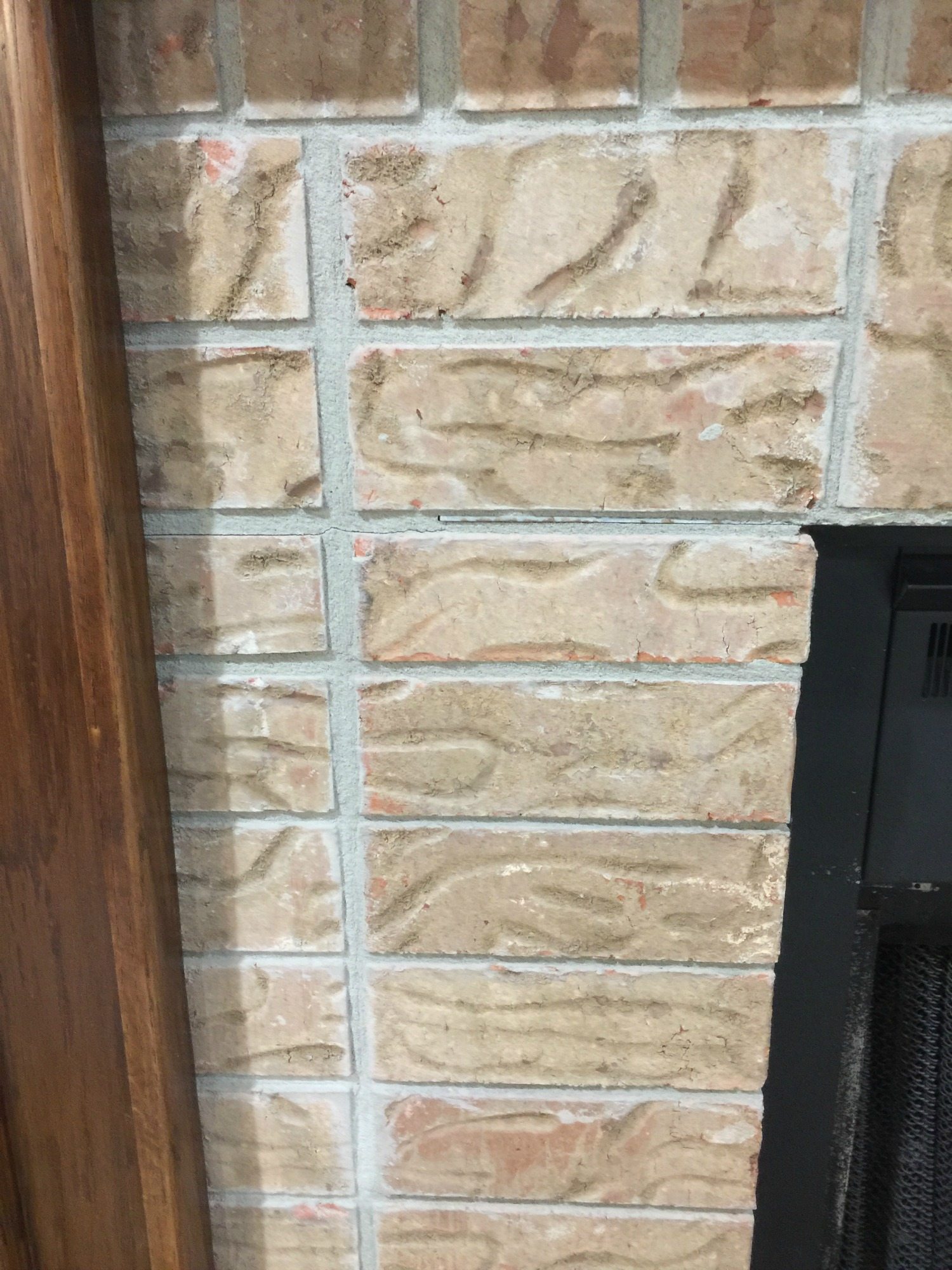 Clean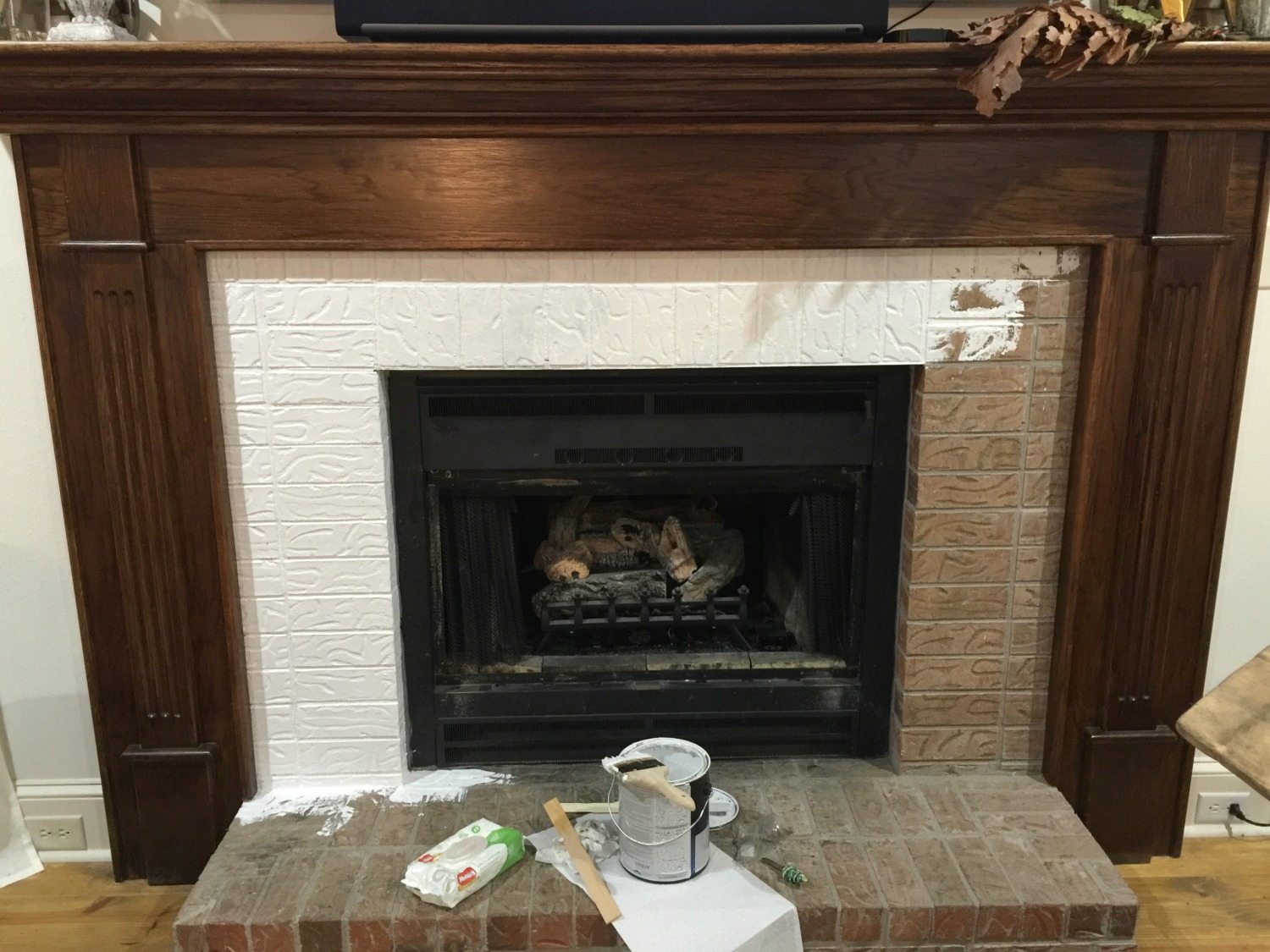 Prime
It was at the point that I realized I wanted to paint it all!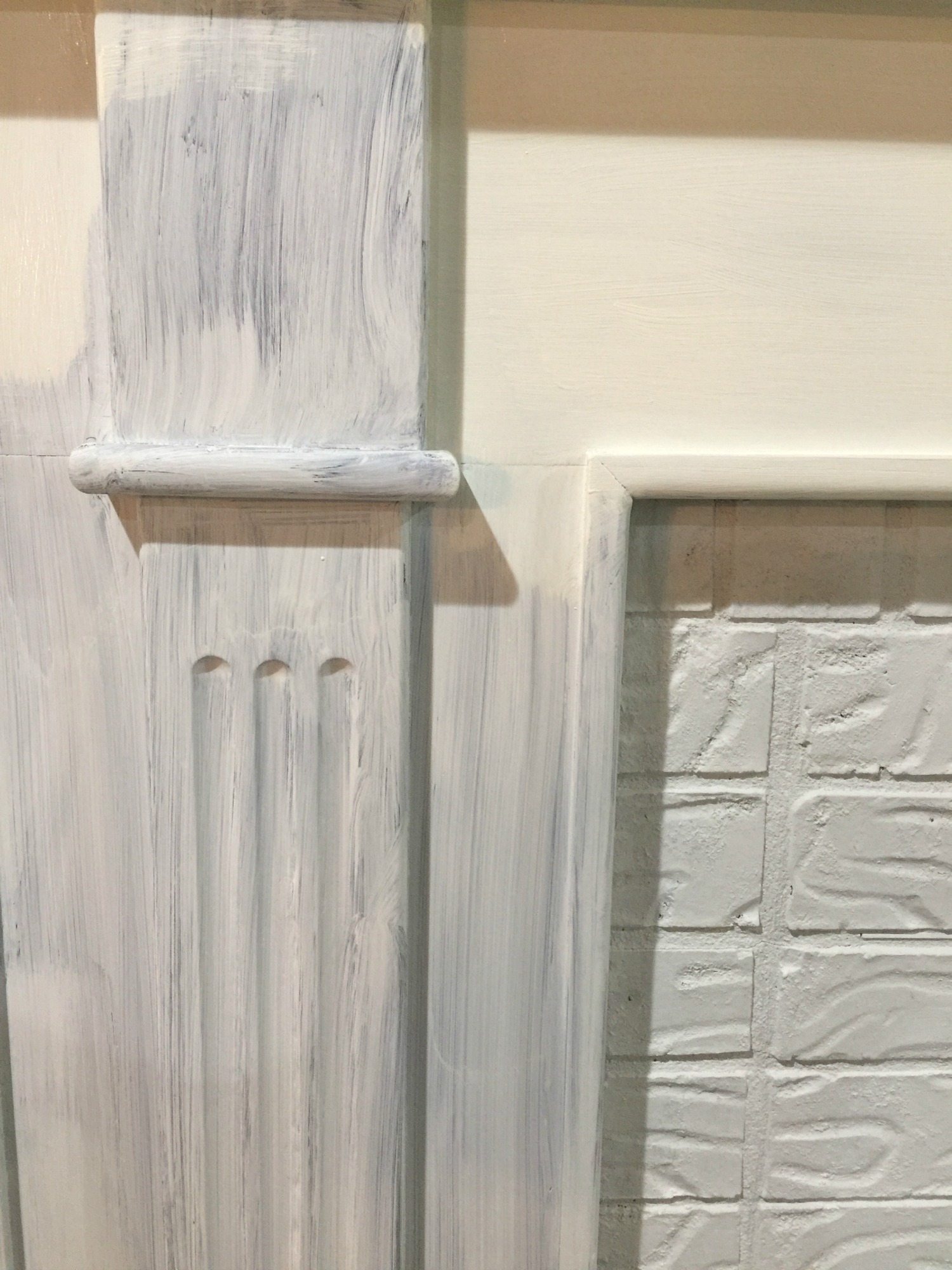 Paint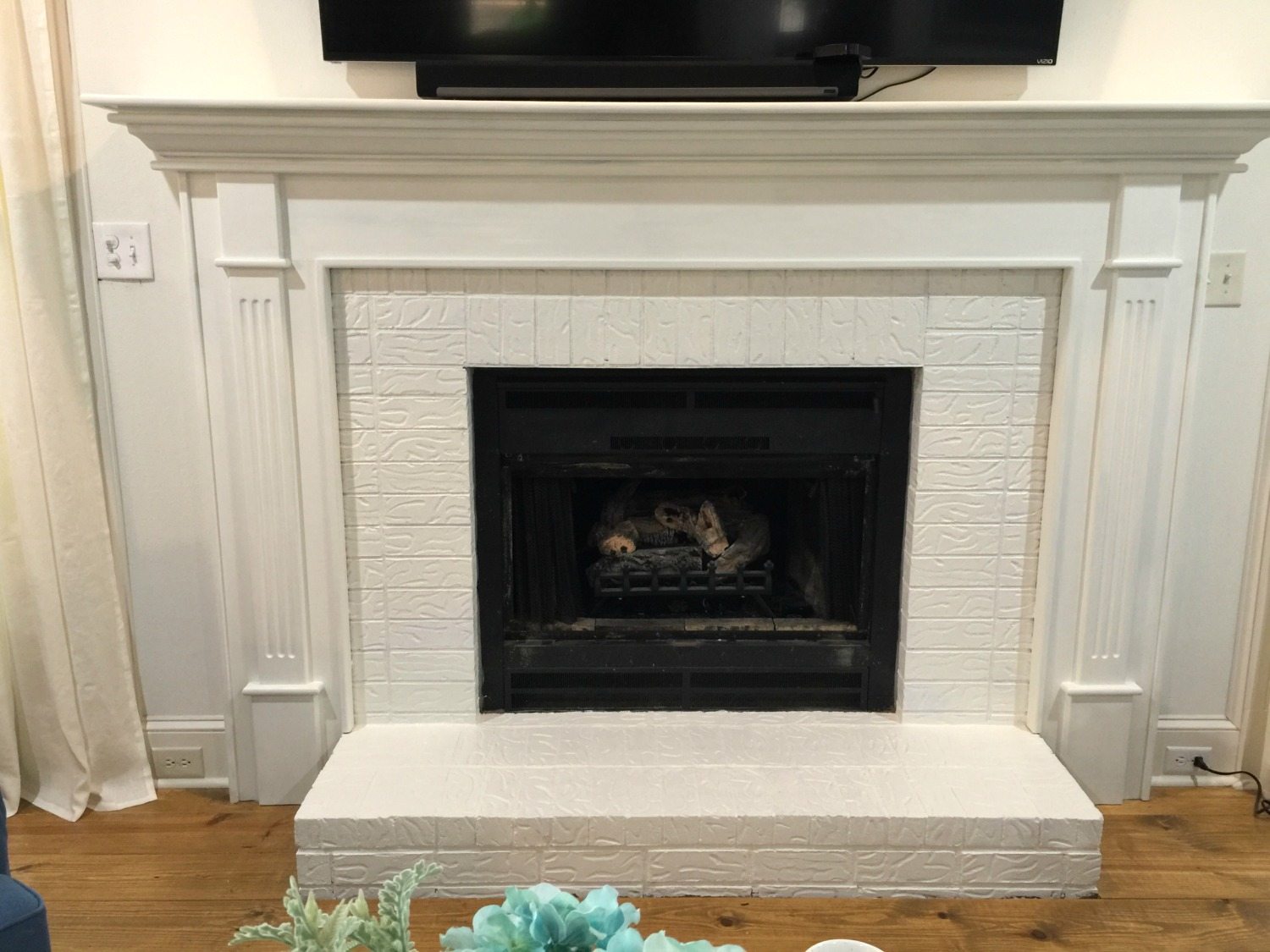 One coat of primer – two coats of paint.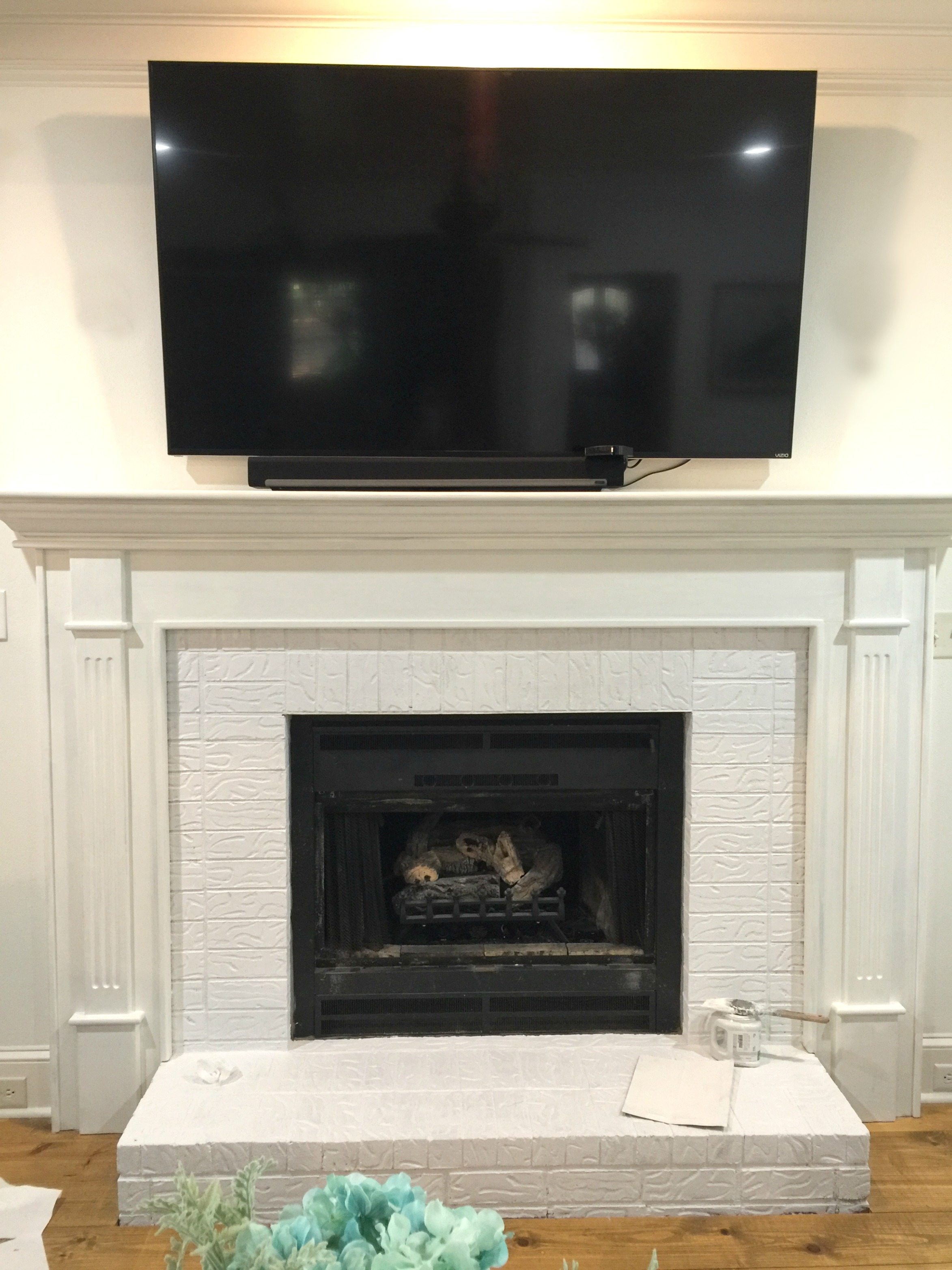 I removed the trim pieces around the hearth and painted those also.
The room feels so much cleaner and lighter, of course it's lighter but you know what I mean! Oh yeah, I had the television moved to another wall!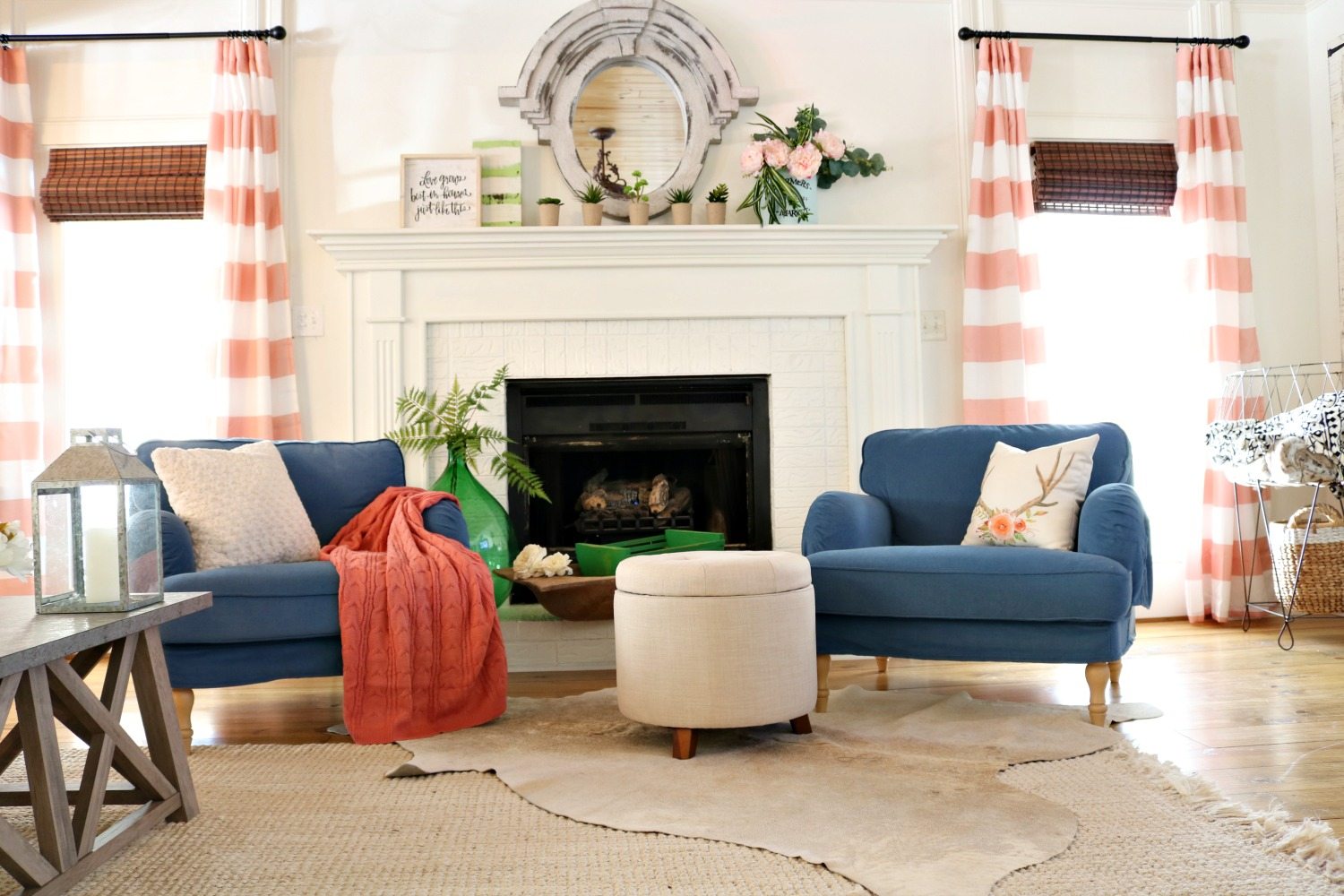 It's one of things I'm constantly asking myself, why did I wait so long!!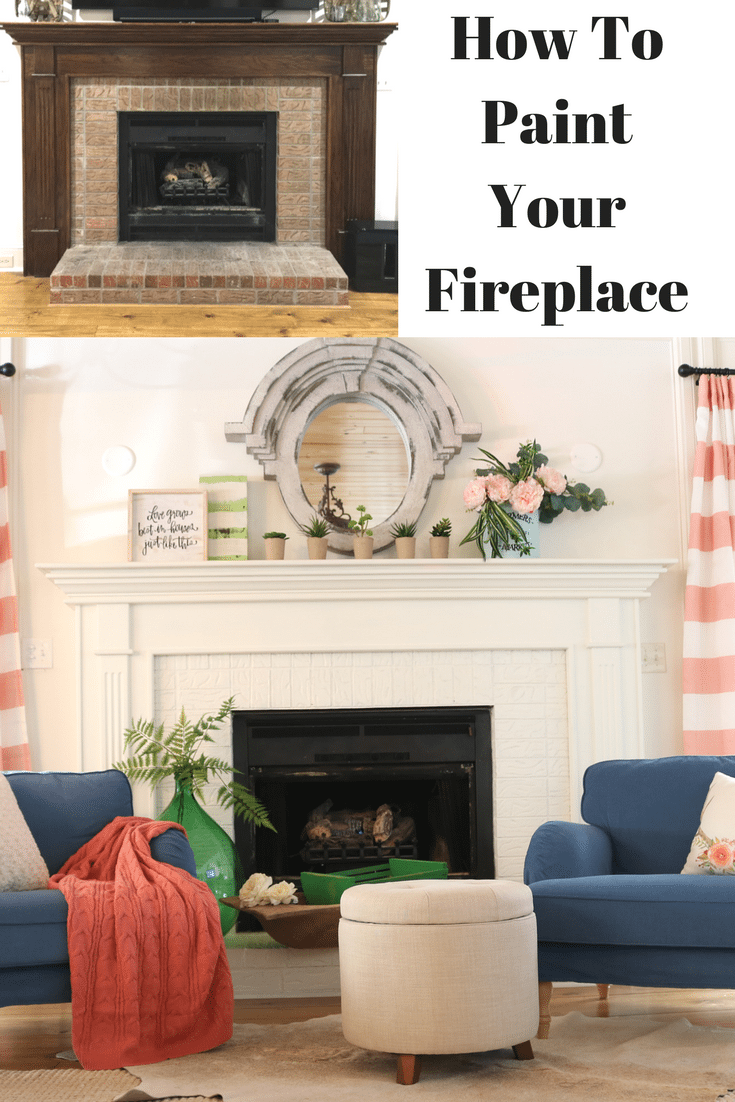 Check out these other ideas for painting fireplaces/changing the look:
Fireplace Makeover – My Repurposed Life
Mantel and Fireplace Makeover – Fox Hollow Cottage
Airstone Fireplace Makeover – The Kim Six Fix
How To Paint Old Brick – Thrift Diving