Hanging on the Wall! Another one of my favorite things.
I think the first I time I saw silver trays hung on a wall was when Genevieve Gorder did it on HGTV.  I don't have a picture, but I did find these.  I have a small collection of silver trays and I've wanted to hang them on the wall for a while.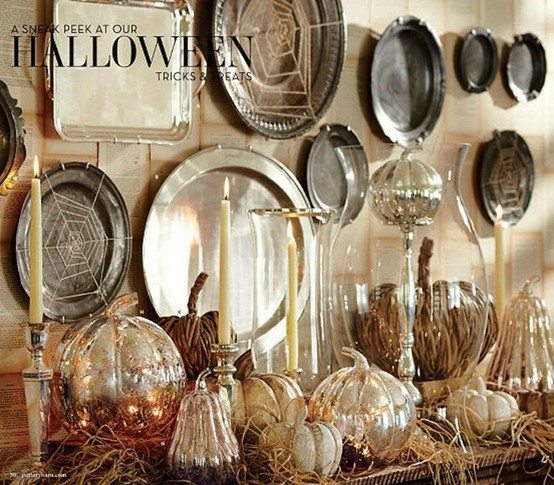 Pottery Barn
I think you get the idea!  Here's what I did: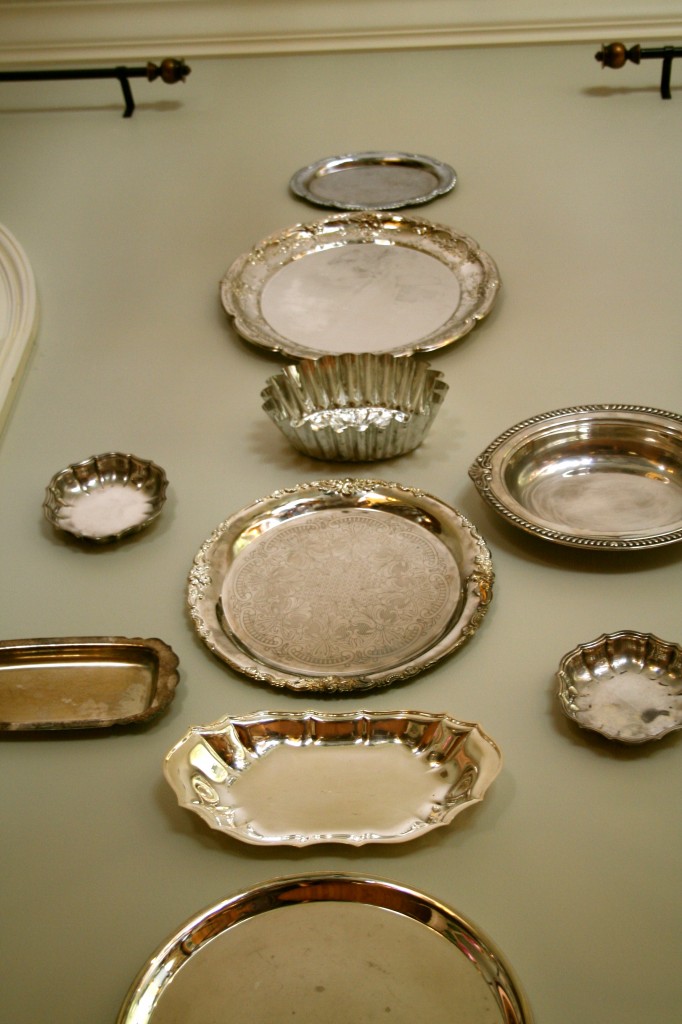 I used a little bit of everything.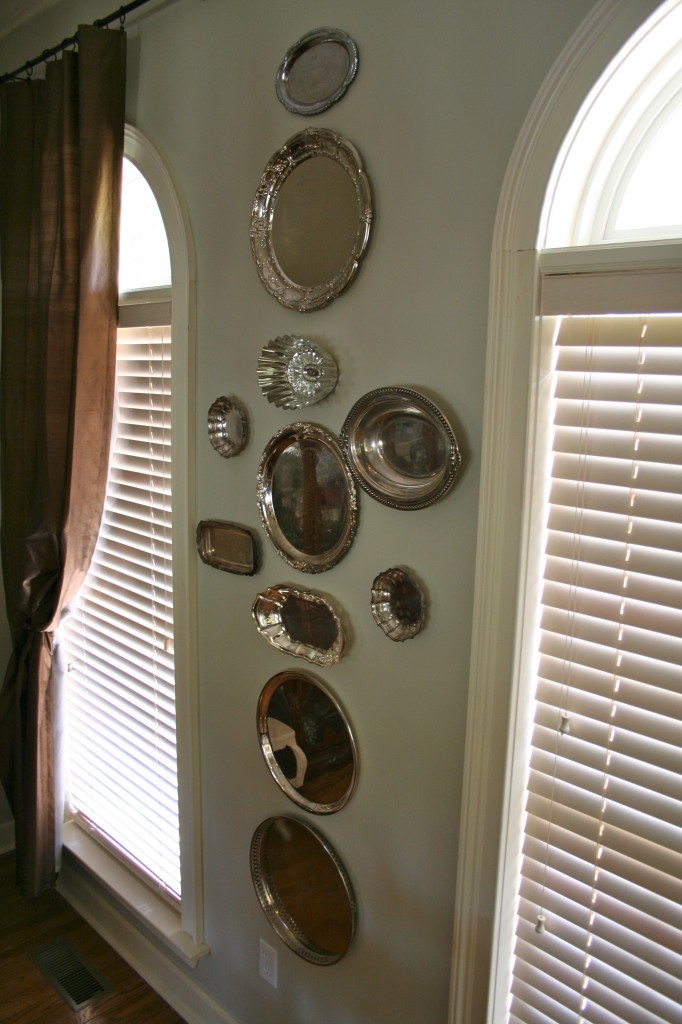 Some are tarnished more than others.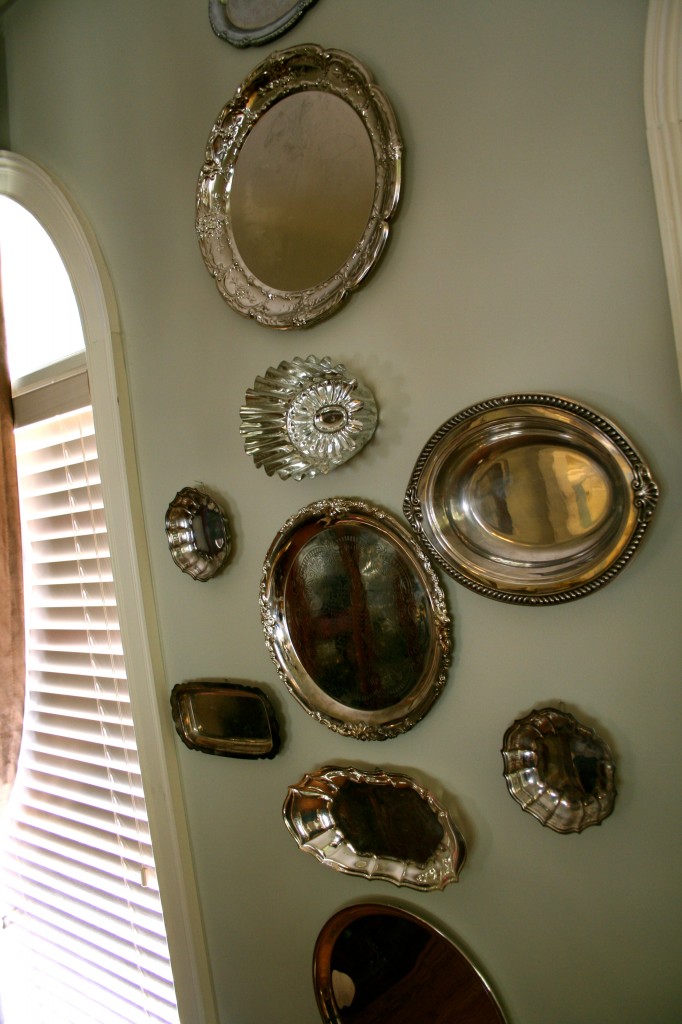 They have been collected over time. And for very little money.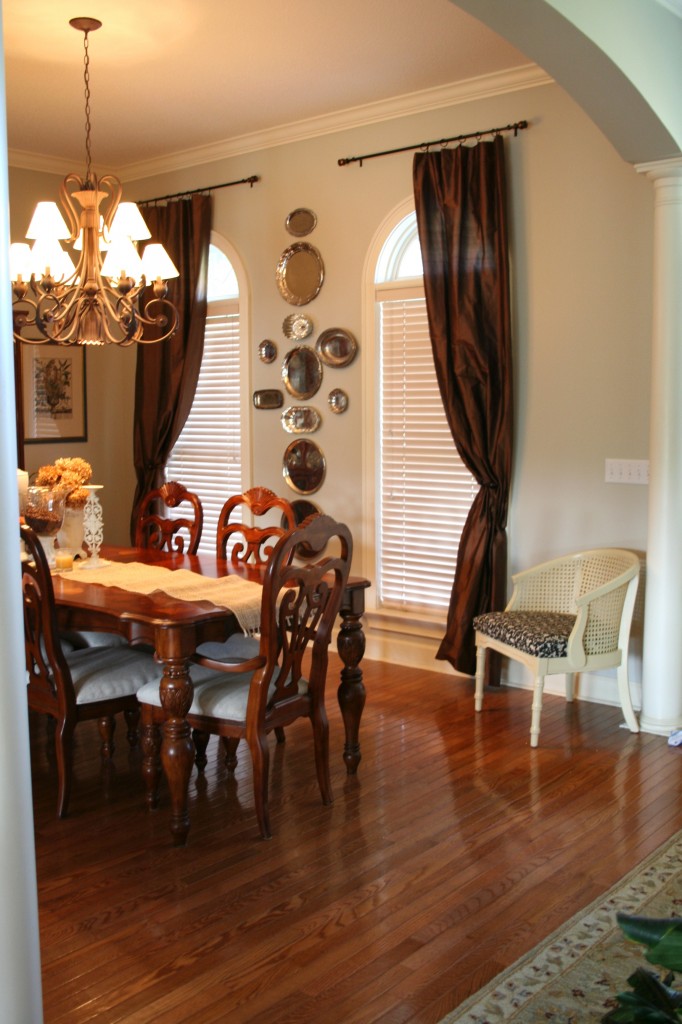 They make the room sparkle.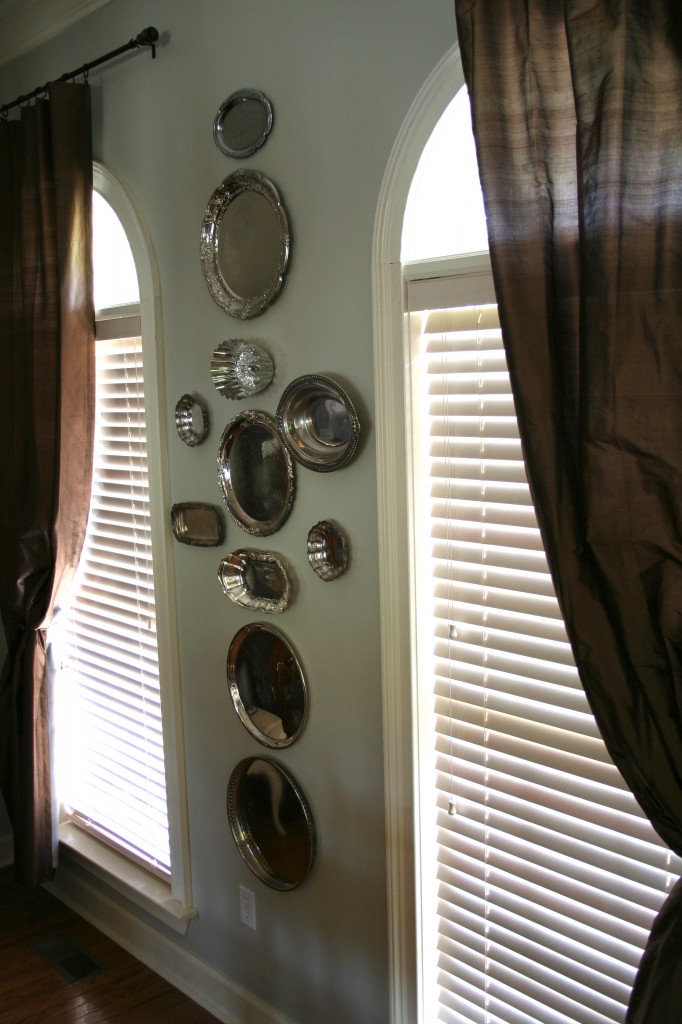 I'm glad someone came up with this idea.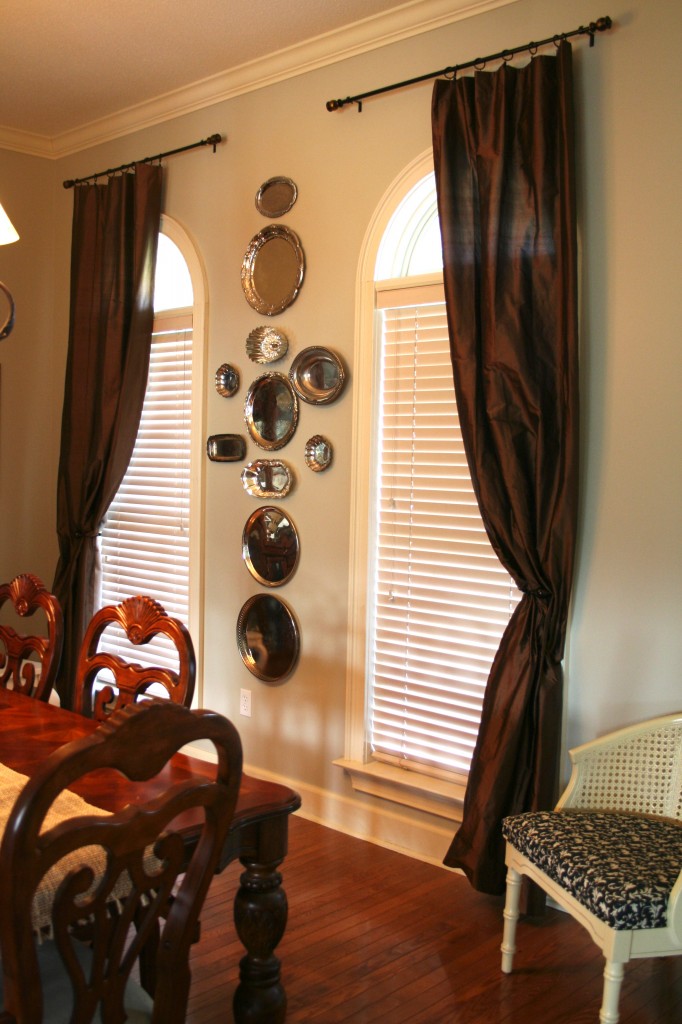 Would you ever hang your silver on the wall?  I think that's where mine will stay for a while!
(See y'all soon I'm at my grandson's birthday party this week!)
Sharing at:
Southern Hospitality
Between Naps on the Porch