Create a Slipcover for Your Ottoman
If you have an old ottoman, you can give it a new life with new attitude!  By recovering it with a great fabric and adding pom pom ball fringe!  One of my all time favorite fringes!  I covered an old blue ottoman with black and white checked fabric, yes I do love black and white!  Choose your fabric, place right side down and pin from the top to the bottom at each corner.  Trim the fabric, leaving about an inch for seam allowance.  Remove and sew, removing pins as you go.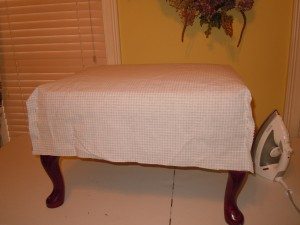 Check the fit of your new slipcover.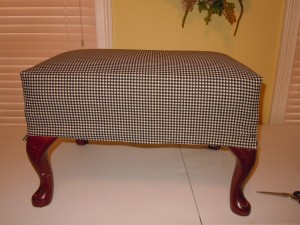 Hem adding pom pom ball fringe.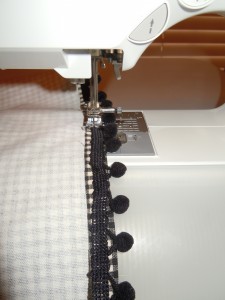 Place on your ottoman, doesn't that look better already!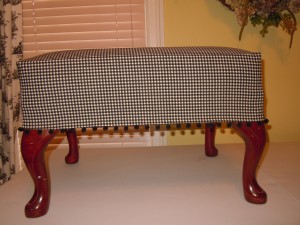 Grab your book, coffee and prop your feet up!