Yum! today we have Jenni's Cheesy Italian Chicken Recipe!
Perfect for loading up the slow cooker, fix it and forget it. That is forget it, until it's ready to eat!
We are falling in love with our crock pots!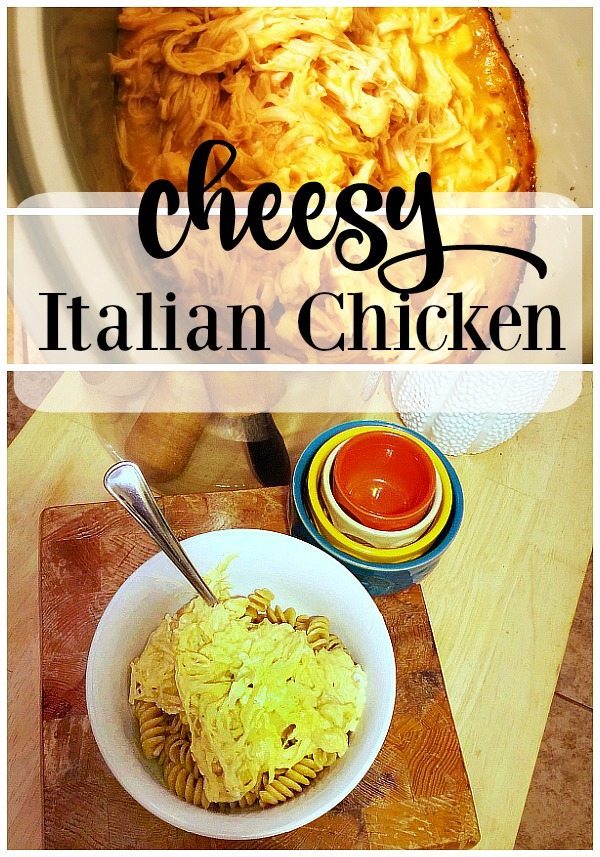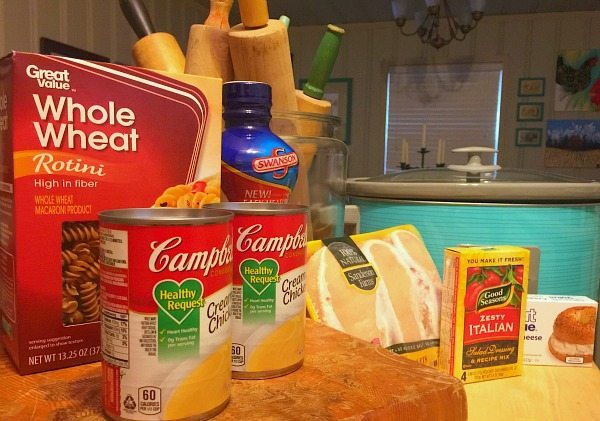 Ingredients:
3 – 4 frozen chicken breasts
2 cans cream of chicken soup
1/2 cup chicken broth
1 pack zesty Italian salad dressing mix
1 – 8 oz. pack of cream cheese
13.25 oz. Rotini noodles ( I use whole wheat)
Cooking Instructions:
Pour both cans of soup, chicken broth and Italian dressing mix in crock pot, stir to mix. Add frozen chicken breasts and cook on high for 4 hours.
30 minutes before you are ready to eat shred chicken with 2 forks and add cream cheese, give it a little time to melt and then stir to mix.
Boil noodles according to directions on package.
To serve:
You can stir the cooked noodles in the crock pot with the chicken mixture or add noodles to bowl and top with Cheesy Italian Chicken and stir together.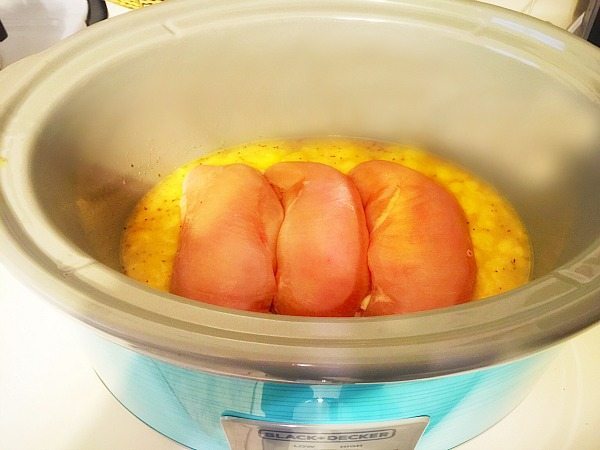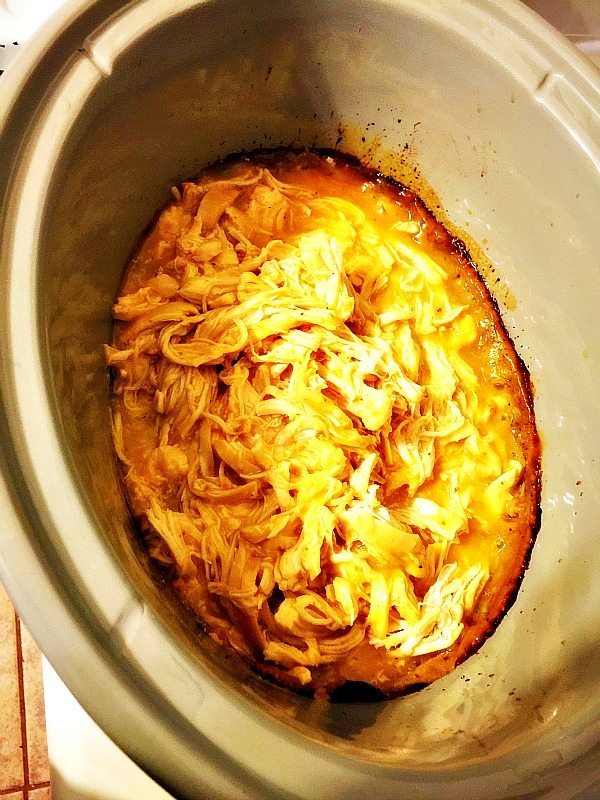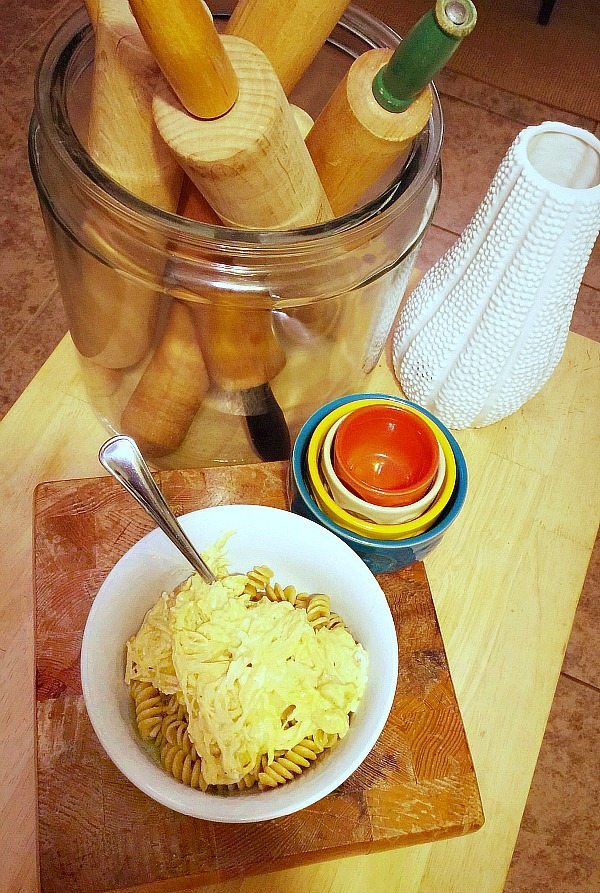 Perfect comfort food, easy prep! Let your crock pot do all the work!
ps. We both got a new slow cooker this year, here's my affiliate link in case you need one:

[tweetthis]#recipe Slow cooker cheesy chicken![/tweetthis]
Just made lasagna too, in the slow cooker 😉 click for recipe
Slow Cooker Italian Chicken – Pin it