A few changes to bring in the spirit of Halloween!
Fun and easy spooky mantel!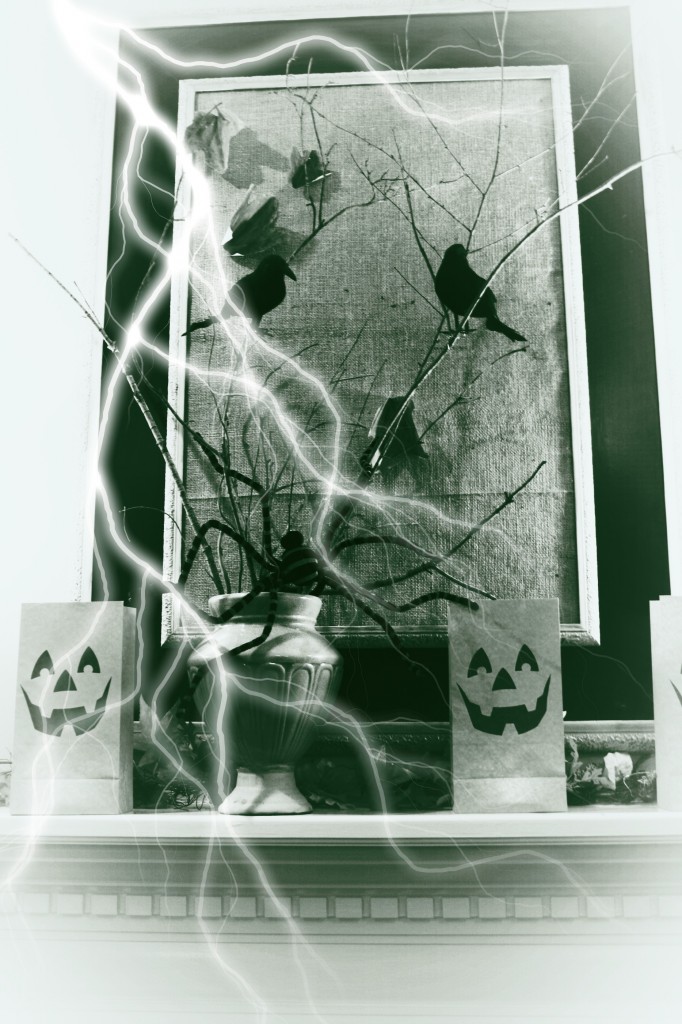 There's nothing like a noisy lightening storm to spookify the night.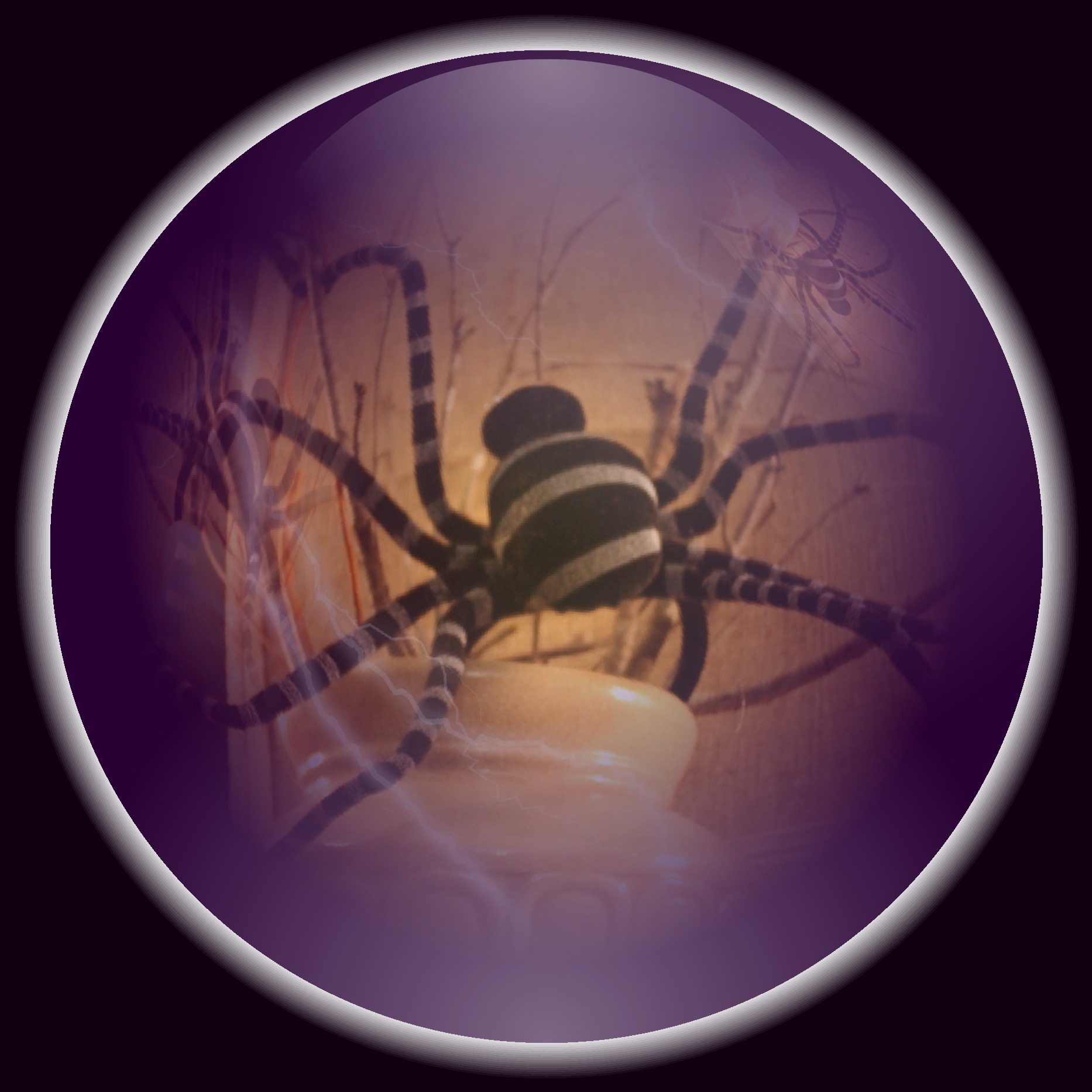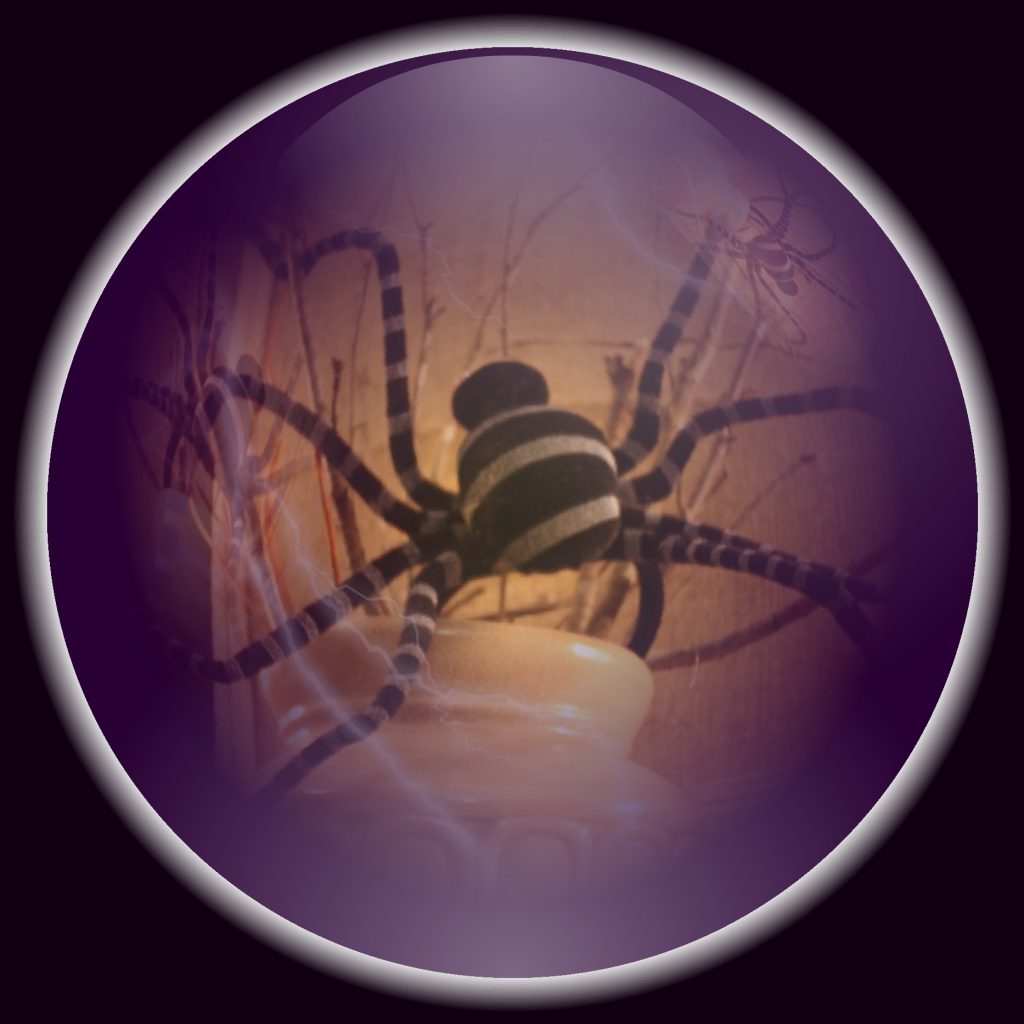 And nothing scares me more than a spider (except a snake)!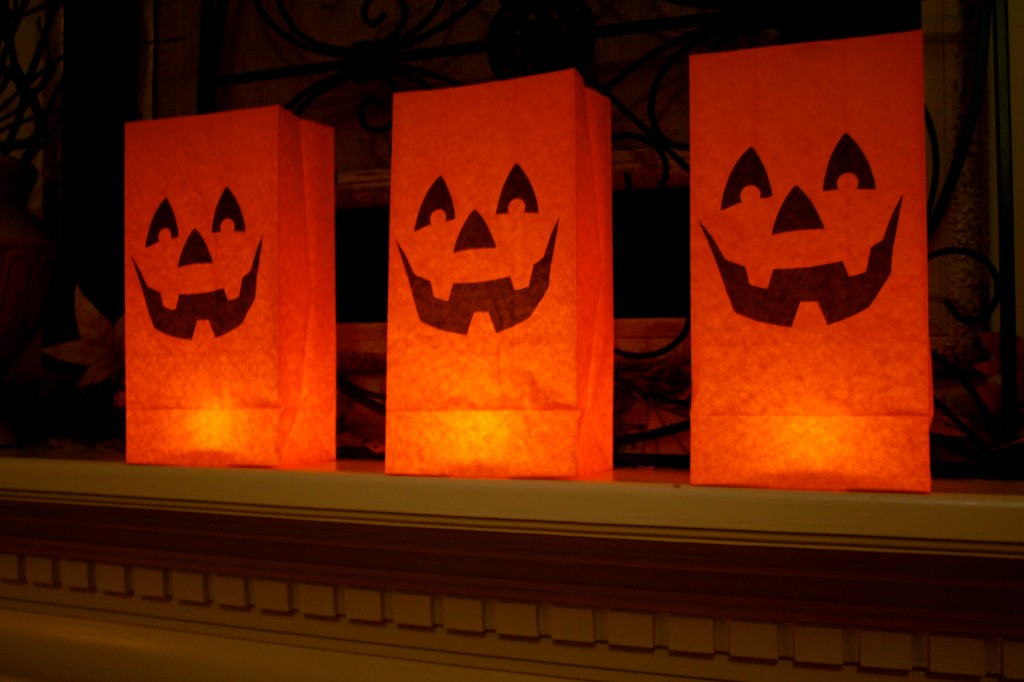 Pumpkins aren't the only ones sporting a spooky smile these days.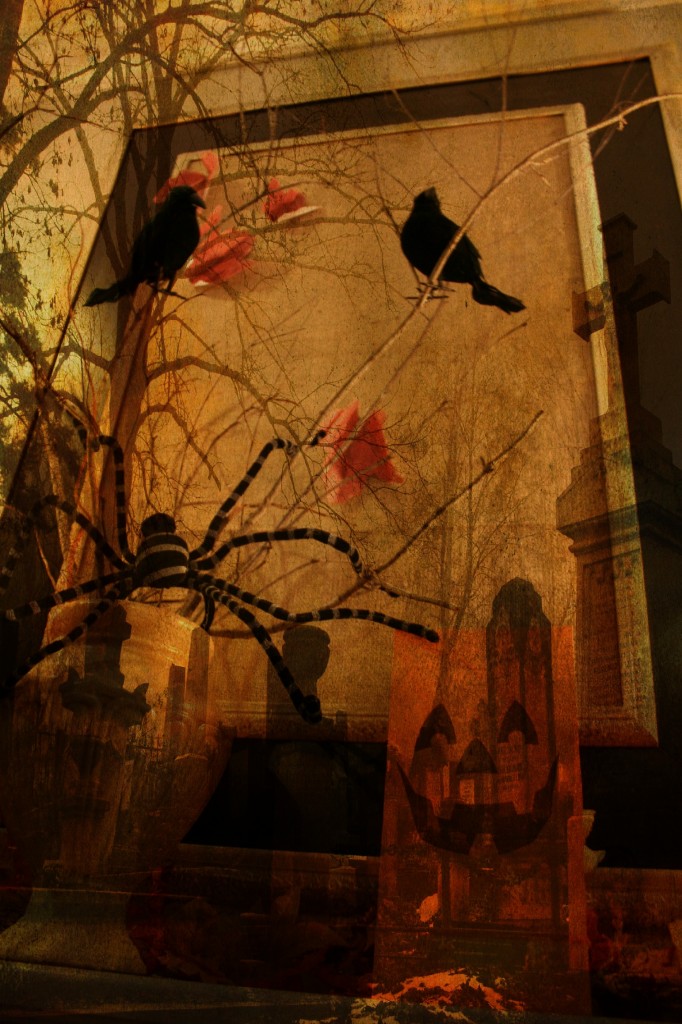 How about a stroll through the graveyard?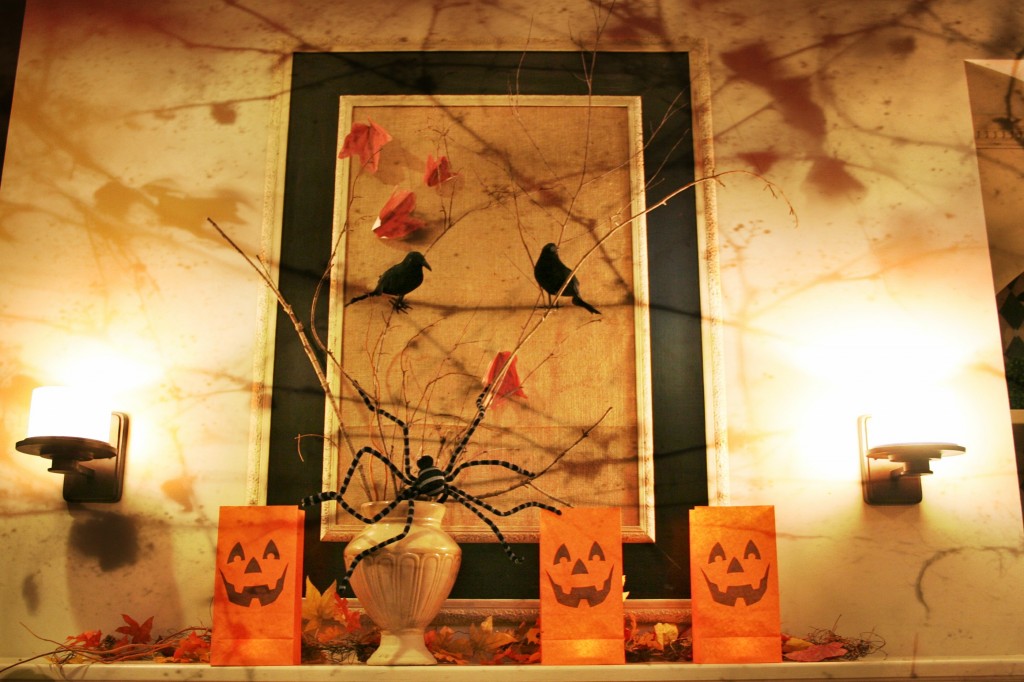 Shadows can play with your mind, sometimes I'm scared of my own!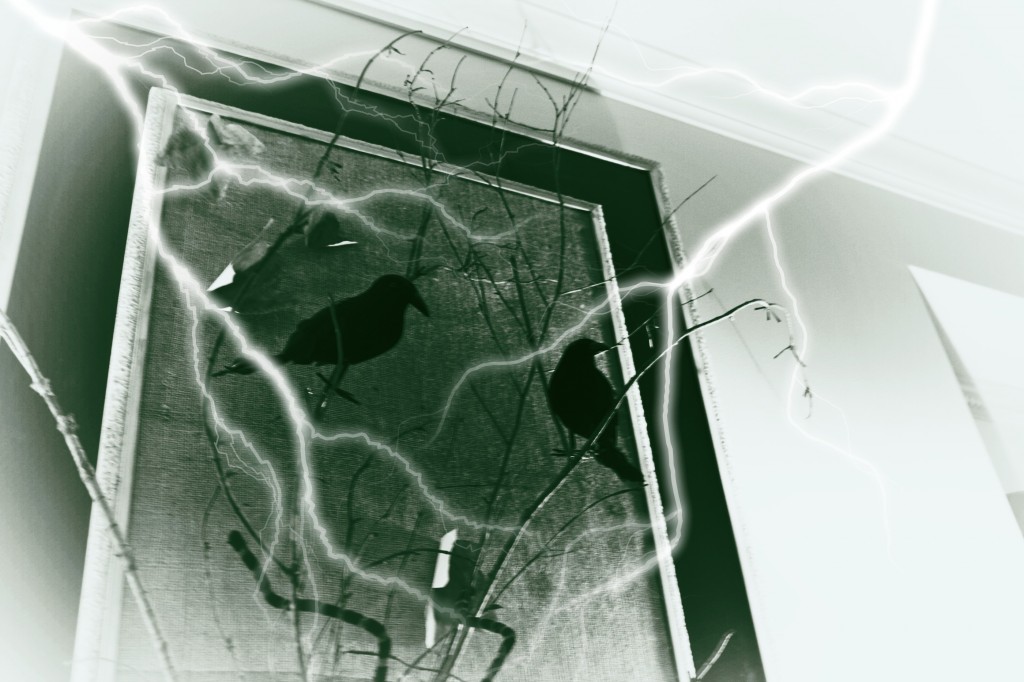 So when you're out on that spooky night, with thoughts of candy on your mind…just remember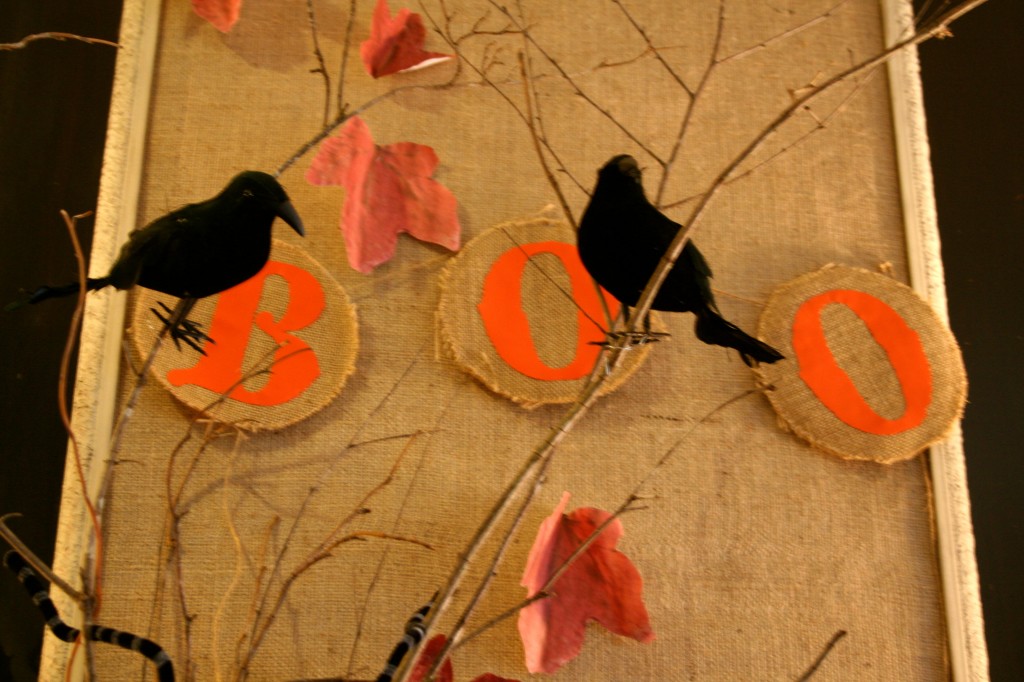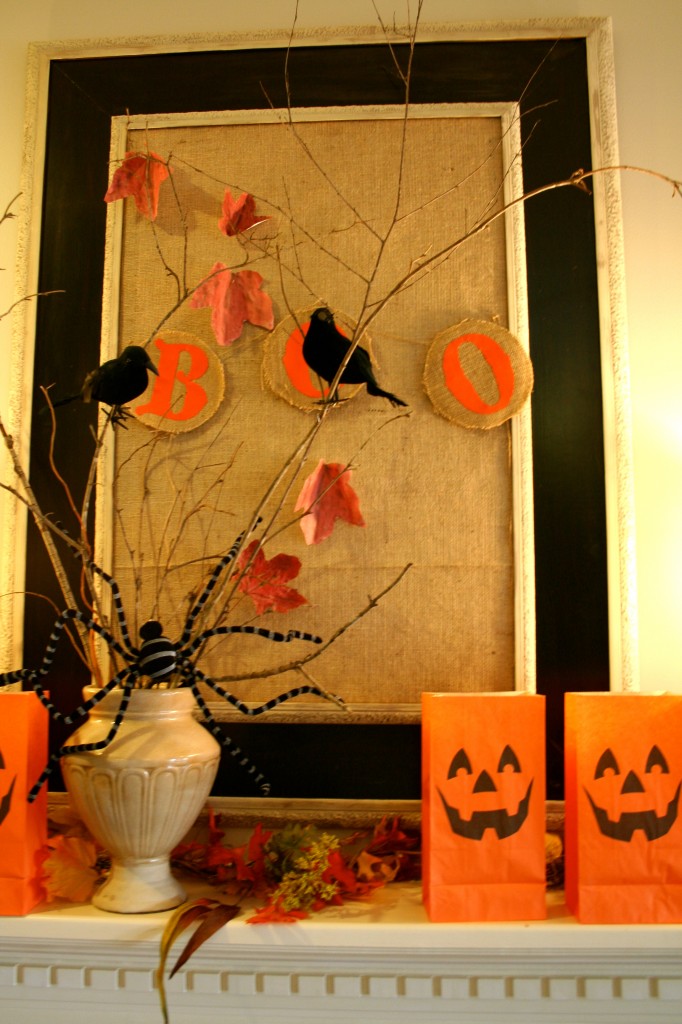 (This is what it really looks like, no spider or bird was harmed in the making of these photos.)
It's all in fun, just like these photos! I love picnik, don't you??
Sharing at:
Home Stories A 2 Z Halloween Mantel Party