Spray Paint…
Sometimes all you need is a tarp and a can of spray paint to change your world, or something like that.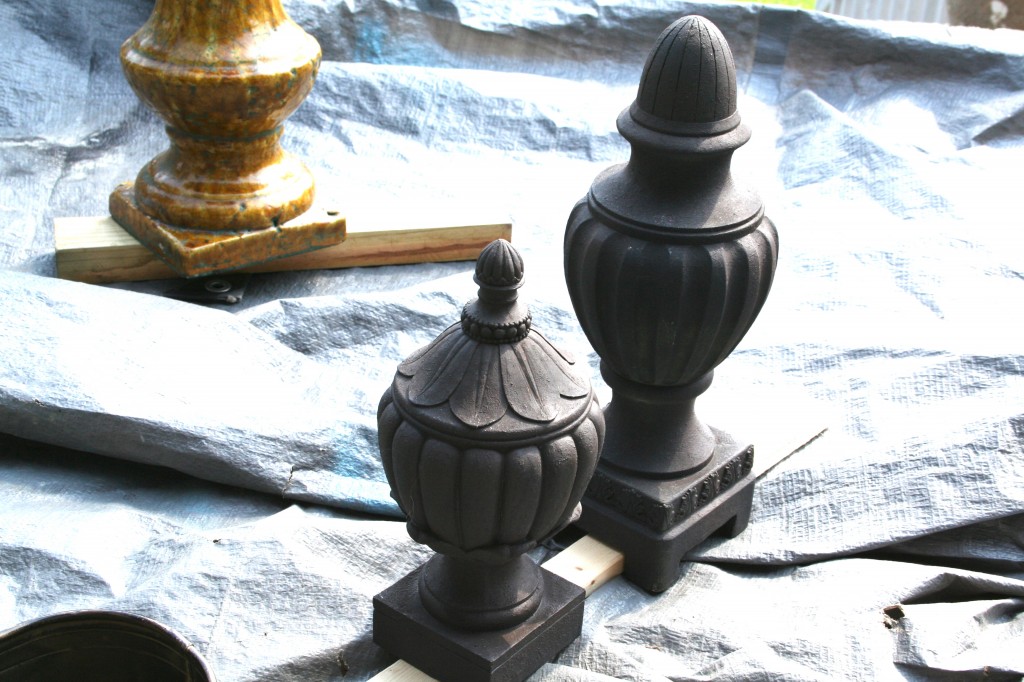 I've had these for a while, I think they were some shade of green when I first bought them.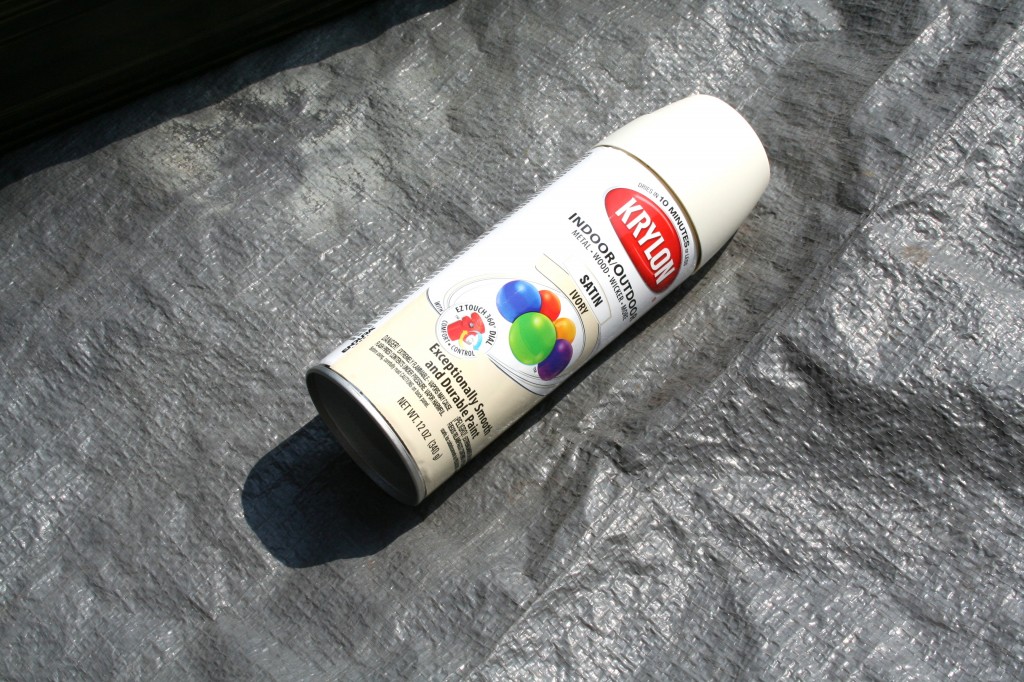 I used Krylon Satin Ivory for this project.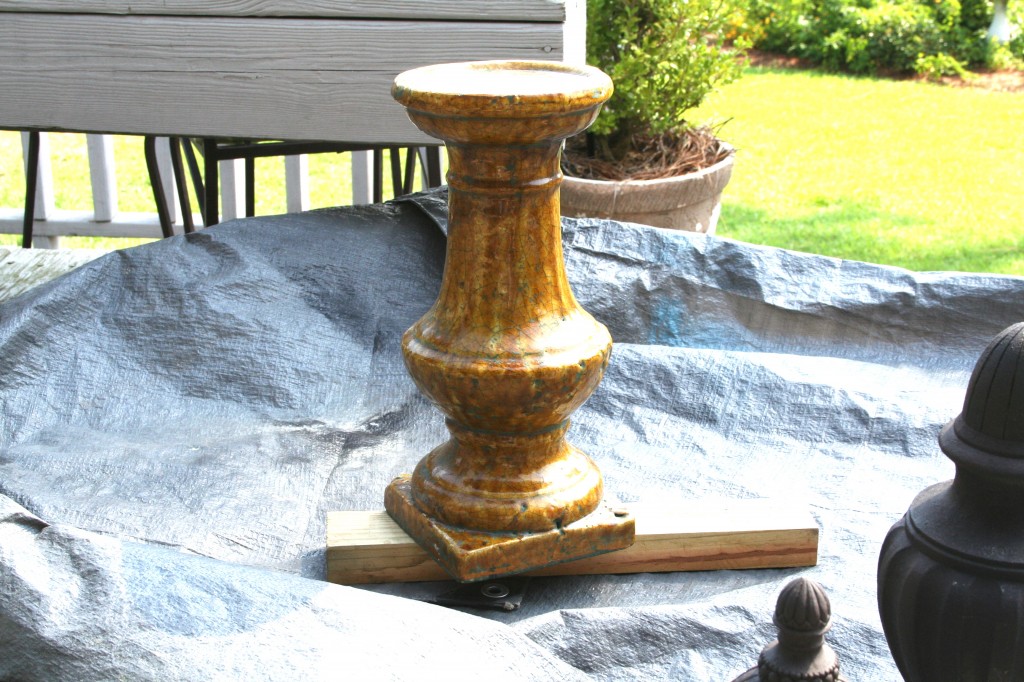 This is a large ceramic candle holder.  I think Kim from Savvy Southern Style has two similar ones.  Nothing wrong with the color. I just needed a change.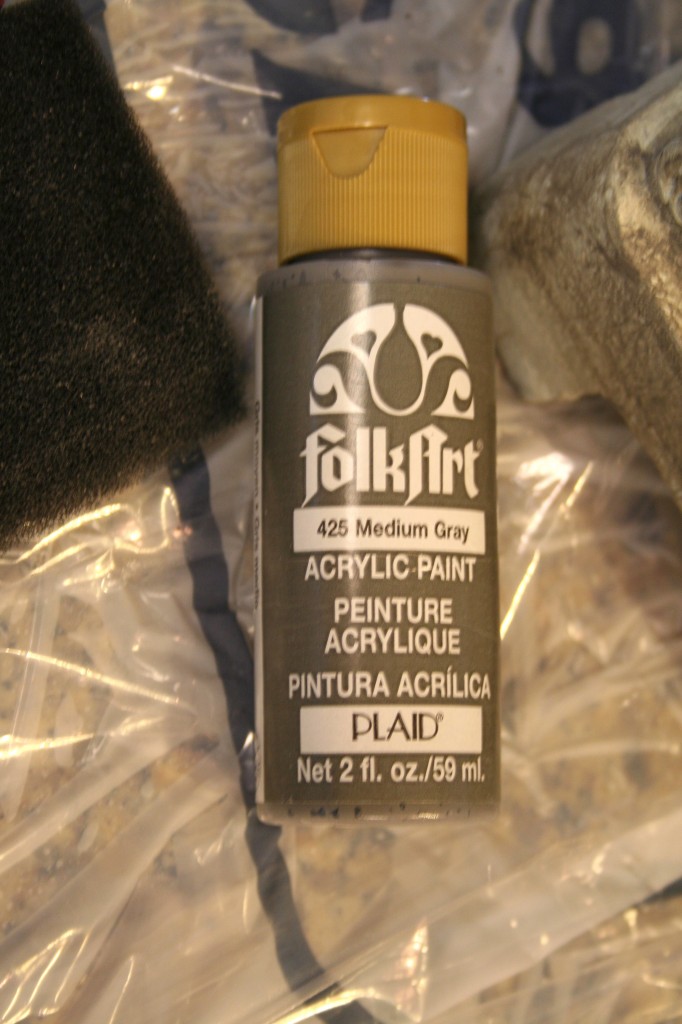 After the paint dried, I mixed a little Medium Gray Folk Art paint with water and brushed over my spray painted pieces.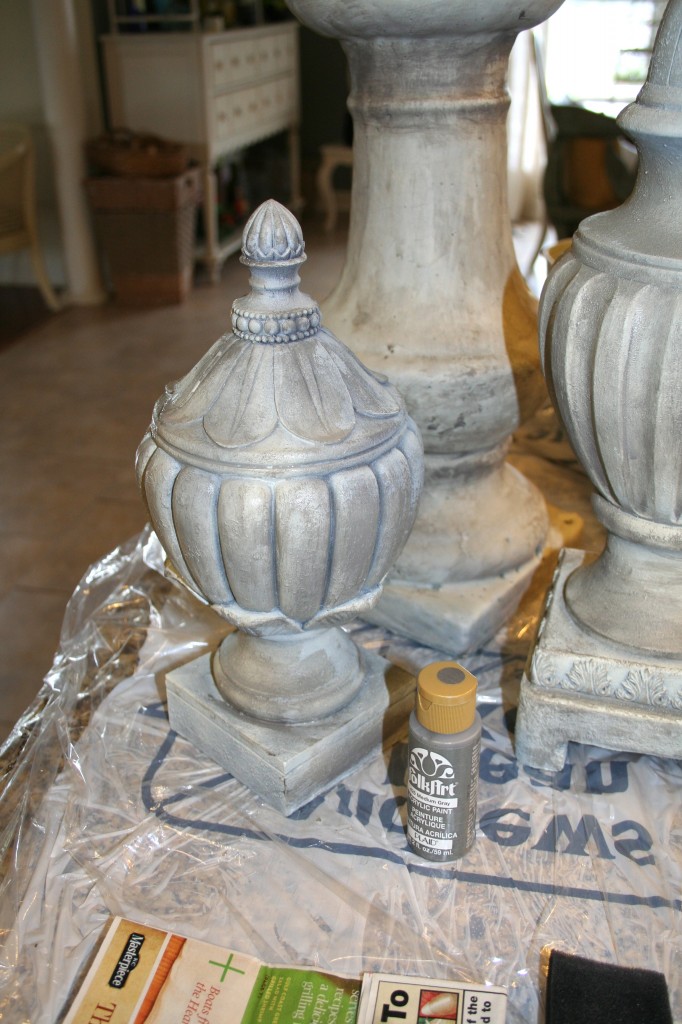 It brought out the imperfections of the pieces.
I like the effect of the color wash.
What do you think?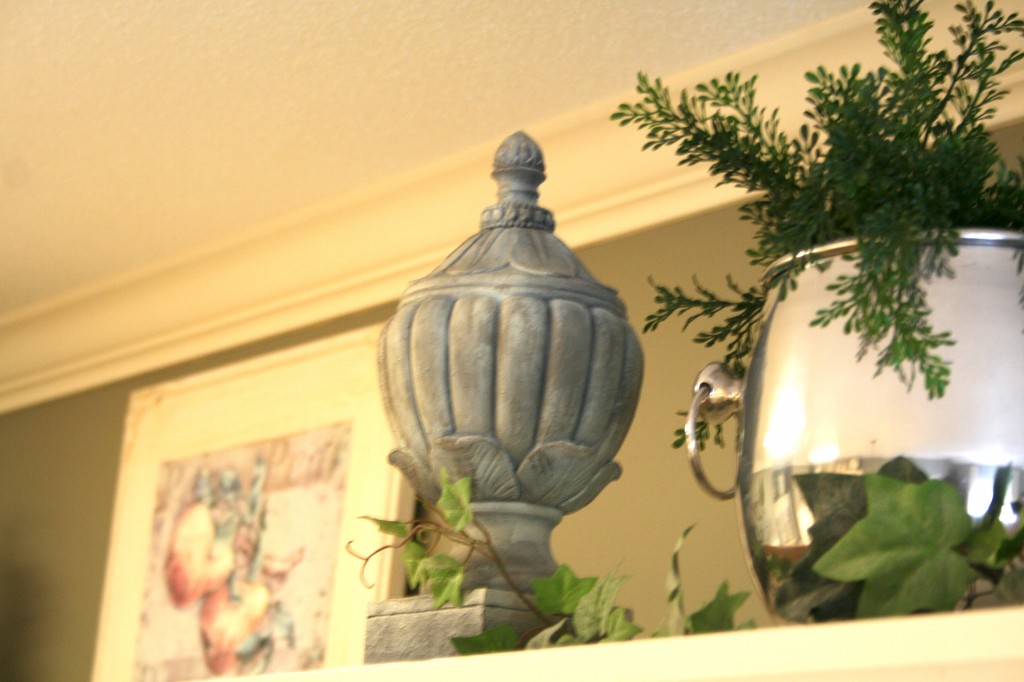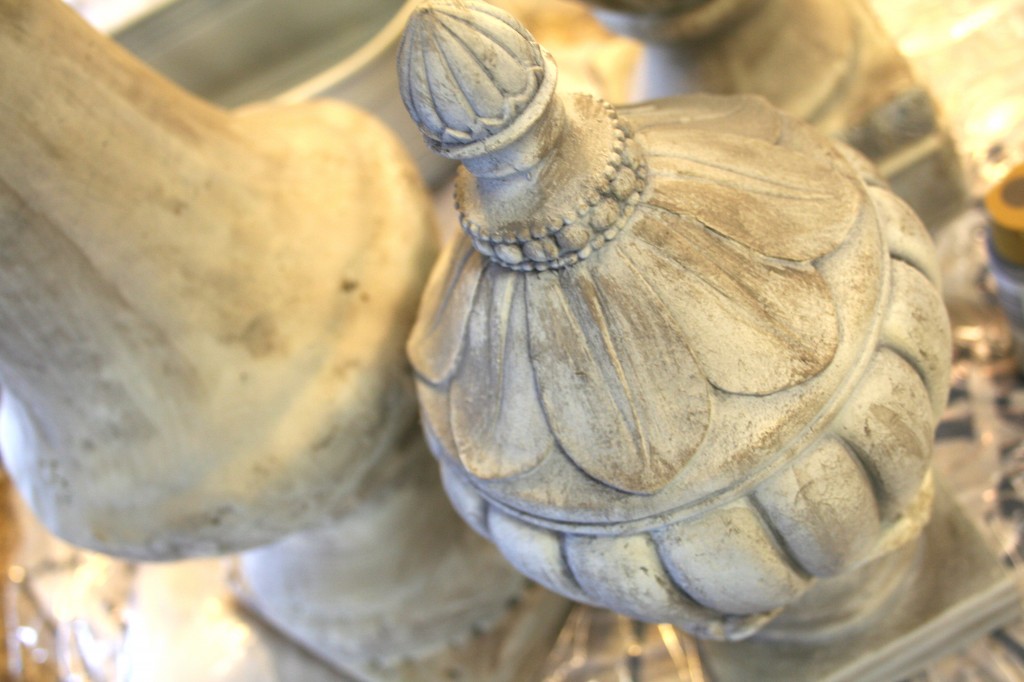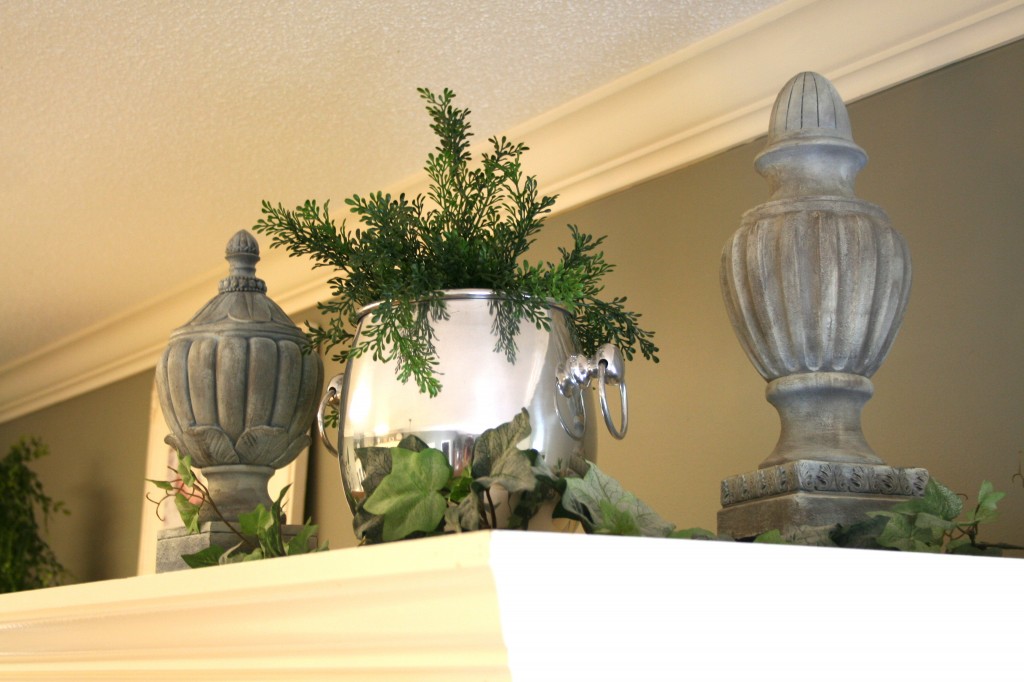 These two are above my cabinets.
And this one is holding a candle.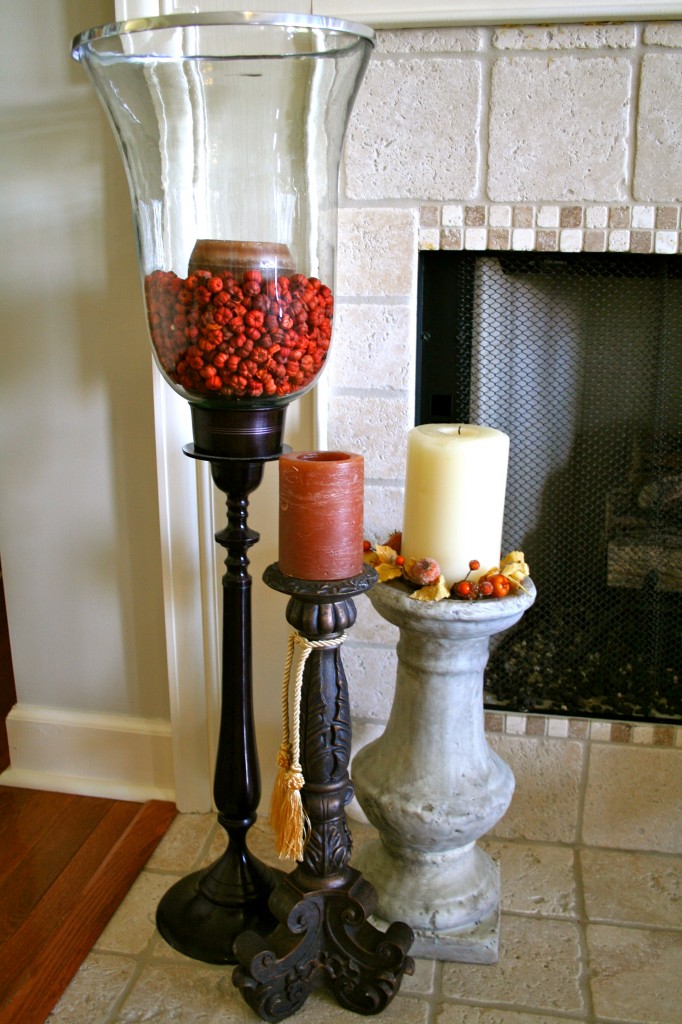 You can spray paint anything.  At least that's what I believe.
Did you see this that I recently painted with Spray Chalky Paint? <<<click there.
Using spray paint and an acrylic paint is an easy way to create this look.
Clean your piece well.
Spray according to the directions on the container. This is very important, I know from experience.
Water down your choice of craft paint
After the piece has completely dried, take a chip brush or old t-shirt and wash piece with craft paint.
Wipe off excess
Let it dry and refresh your space with the renewed piece.
Sharing at: