I won a couple things and wanted to share them with you.
I won a canvas print over at Linda's Coastal Charm from UPrinting: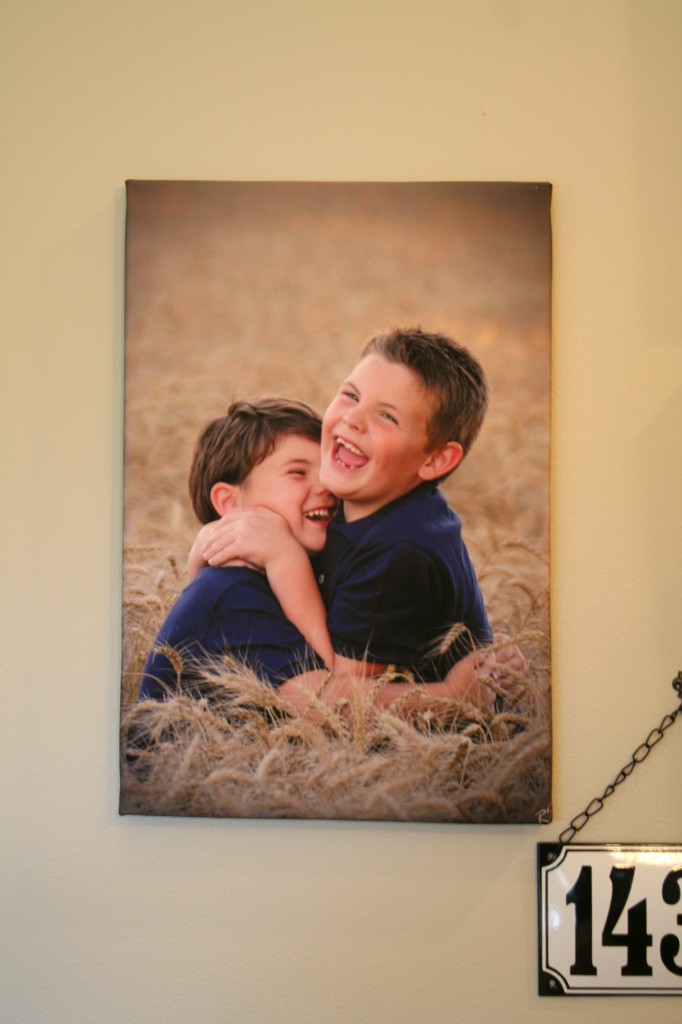 UPrinting did a great job and they are fast!  It took me several months to decide on a picture.  Luckily, I had until December 31st to claim my prize.  It only took them a couple of days to ship, I'm glad they're faster than I am!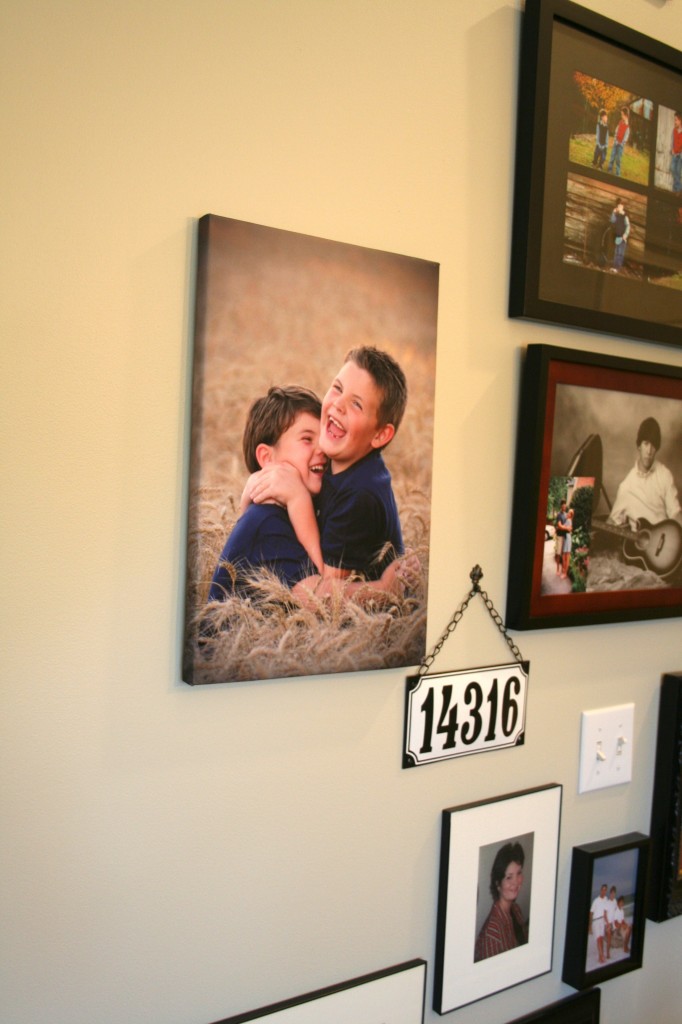 It looks so good in the mix, I had to move some stuff around. What's another hole in the wall?!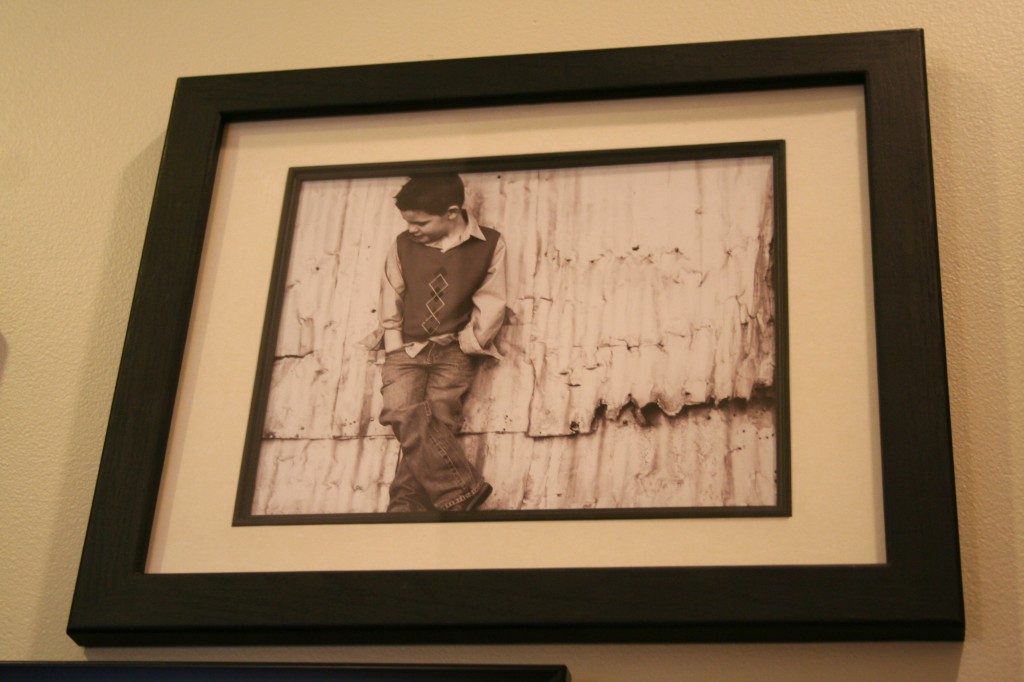 My grandsons are so handsome! (I already had this one and the next one).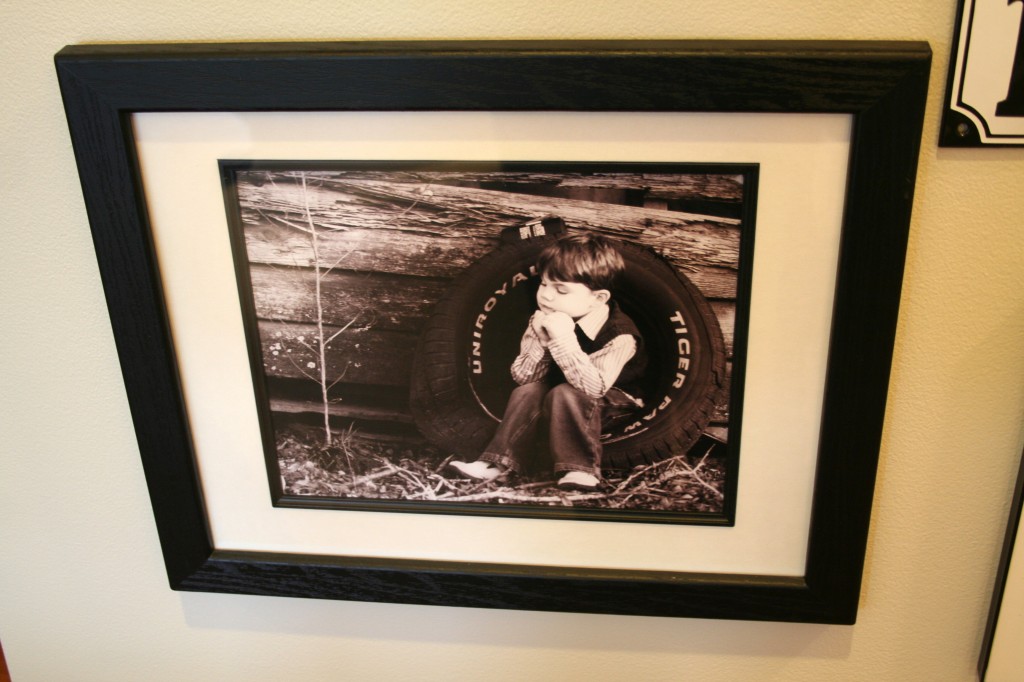 A great local photographer took these a couple of years ago.
I won this sign from a contest back in August at Restoration House. It's from Ramsign and it's perfect!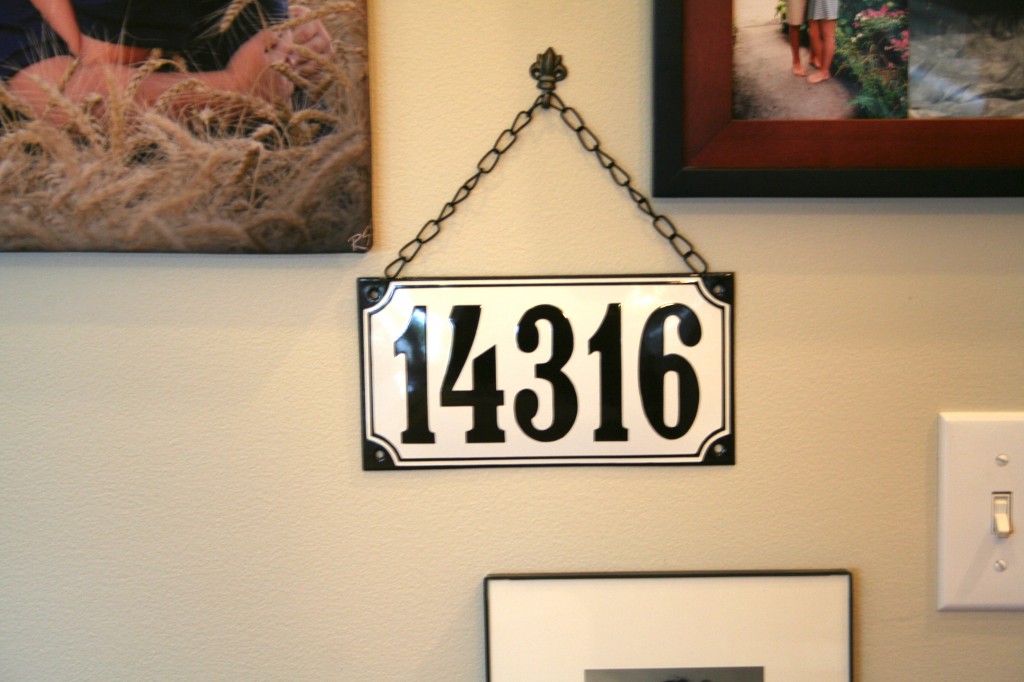 It didn't take me long to decide what 5 numbers I wanted on it!  I didn't want my house number, because we have a tendency to move a lot!  I decided on the birth dates of my children.  My worlds greatest daughter was born on January 4th and Manboy was born on March 16th.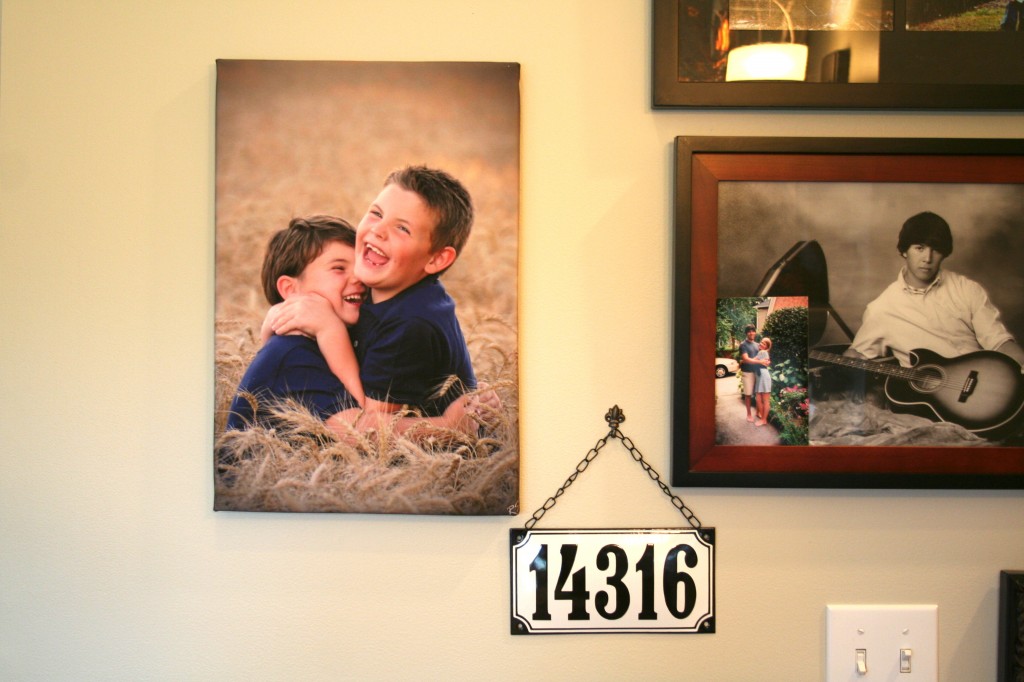 And that's how I decided 14316, those numbers will never change!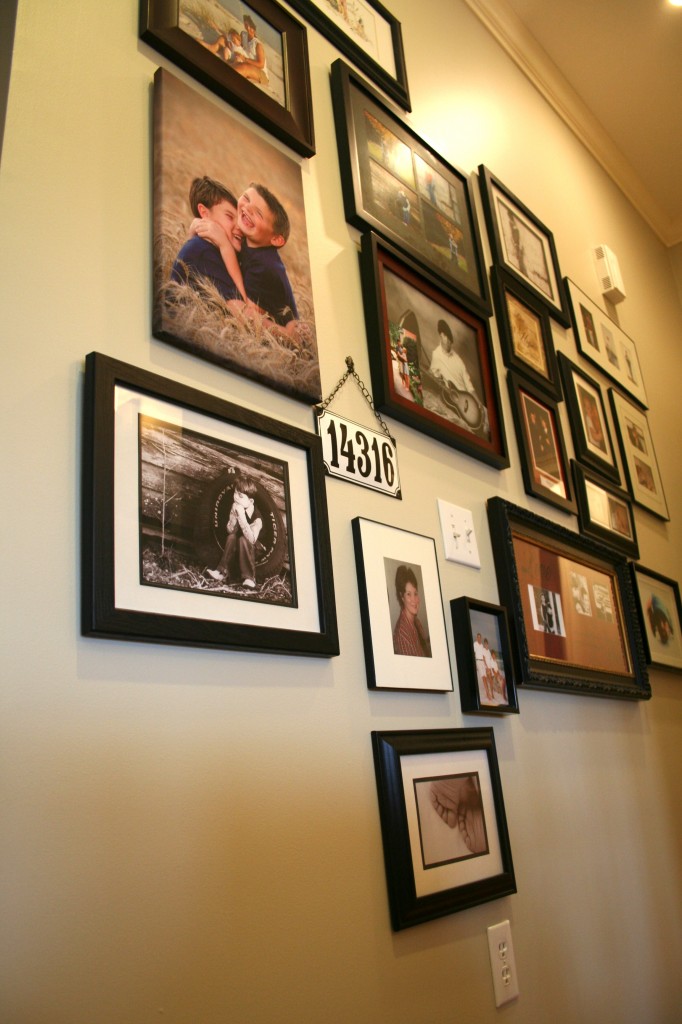 The gallery wall is looking a lot better now!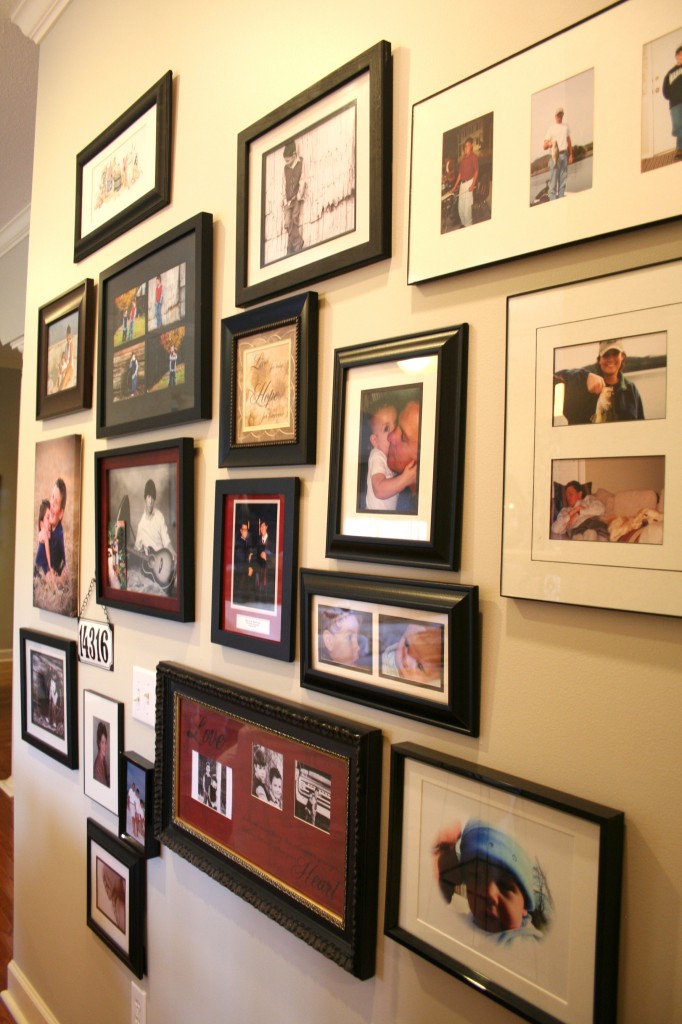 If you have the opportunity, to get anything from UPrinting or Ramsign, you will be happy with their products.  They are not related, it just so happened that I got my prizes in the same week.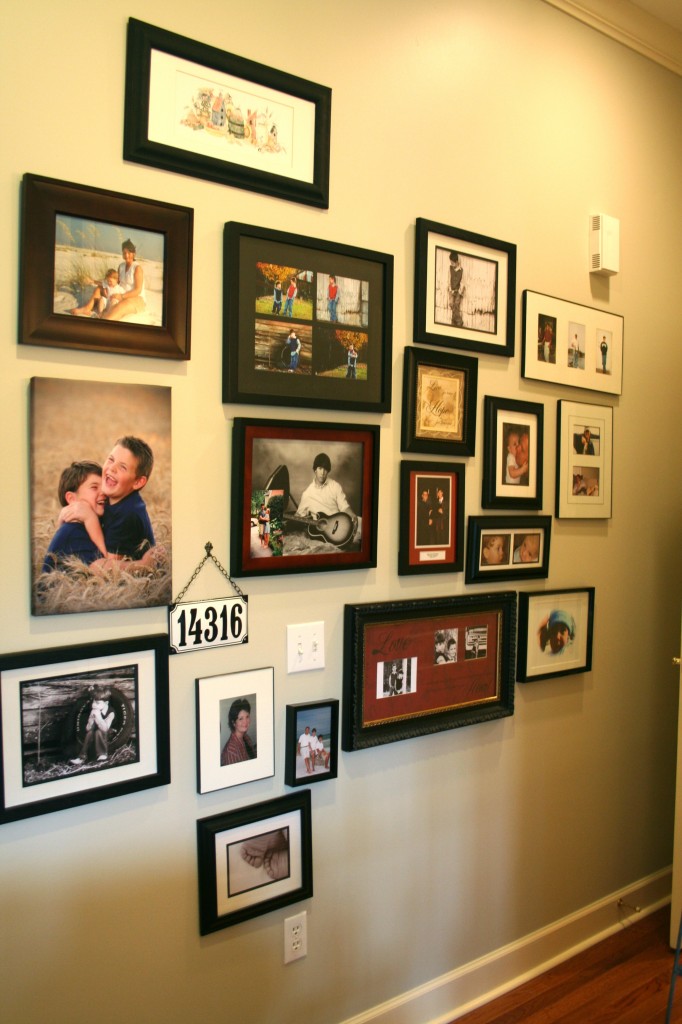 This concludes the tour of the gallery wall, until something changes, it will stay like this!  Thanks for stopping by!
Sharing at: