Every time she started to spray paint…
He said, that spray paint is going to get on everything and she said no, the paint is not going to get on the car, house, dog…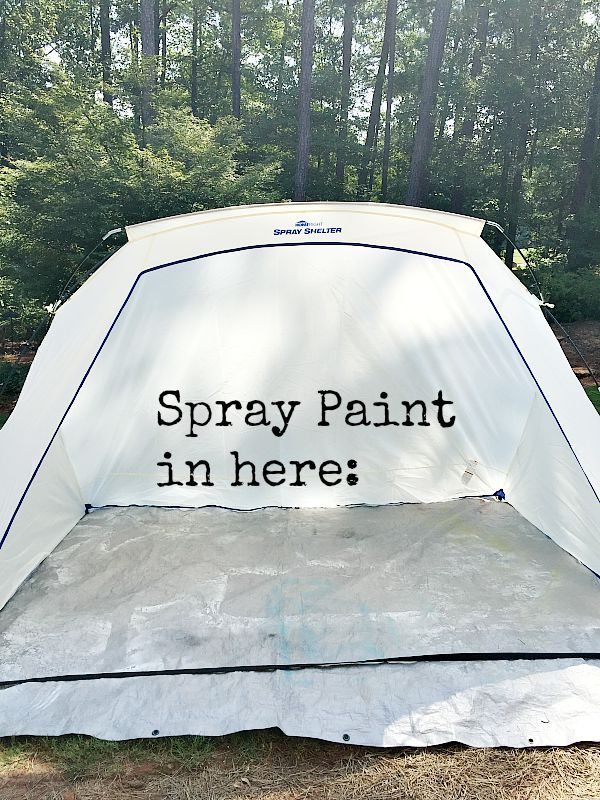 Can I just say that one person in my house was very excited to see this!
And it's one of those inventions that you wish you would of thought of. The HomeRight Spray Shelter not only contains your paint overspray, it may even save your marriage (not really, but it will prevent unnecessary grumbling).
It has become best friends with my spray cans and my husband!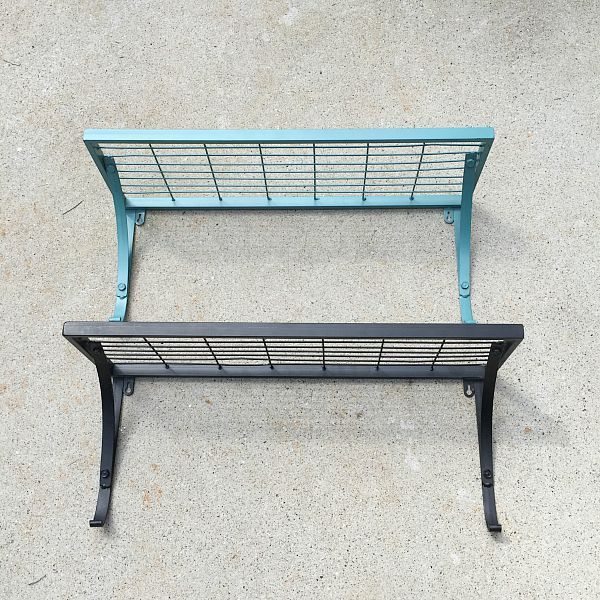 I have been wanting to create a little coffee station set up above the coffee pot in the basement. Adding a few wire shelves on the barn wood wall would be the perfect place to display a few of my favorite mugs and store the coffee pods.
Y'all know how cheap I am. After searching online and in stores I couldn't find any shelves in my price range.
I didn't really want to paint anything, I just wanted to buy something and hang it on the wall.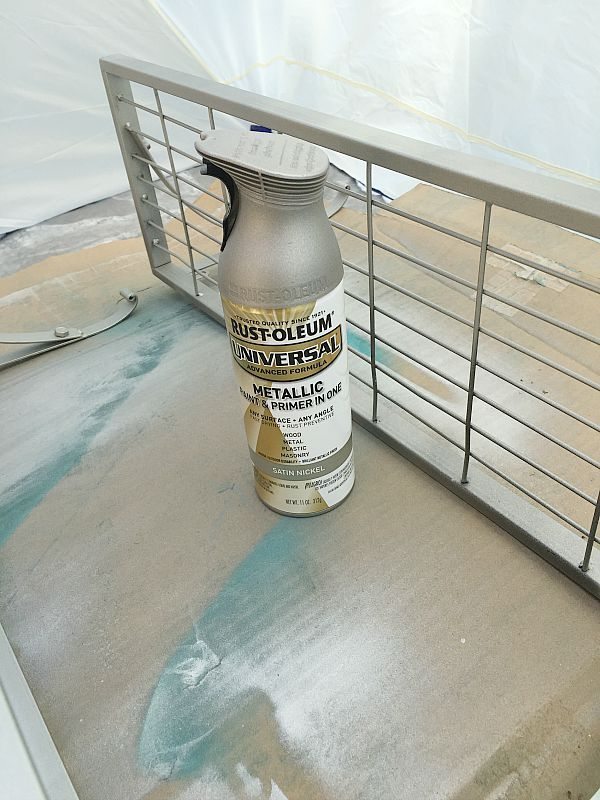 I'm hear to tell ya that didn't happen. I found these two shelves and why they had to be 2 different colors is beyond me. I would have been happy to hang 2 blue shelves or 2 black shelves on the wall.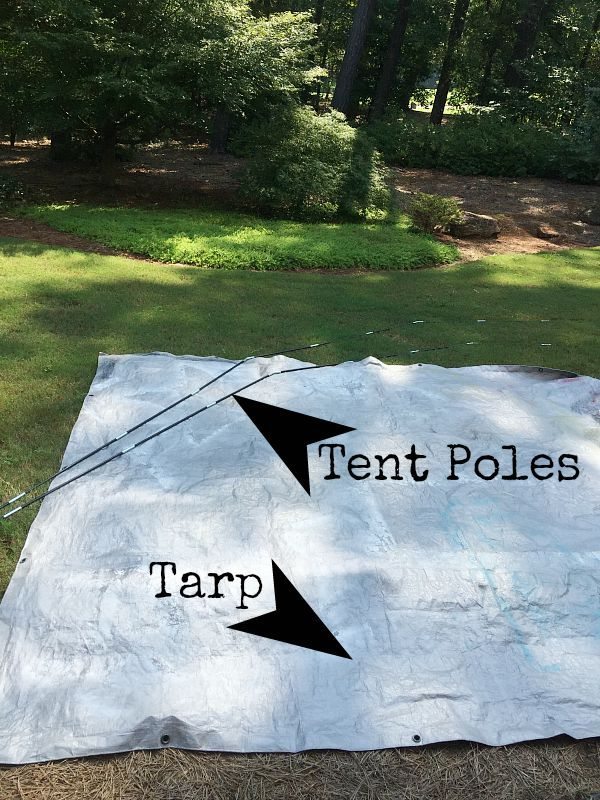 By the way, my husband loves it when I spray paint! He's like, that is blowing everywhere and you don't even care…maybe. I have work to do here, it'll be alright.
When this spray tent arrived from HomeRight and he saw me putting it up on a tarp in the yard it was like Christmas morning, his eyes all twinkling. No words were spoken, we both knew what he was thinking 😉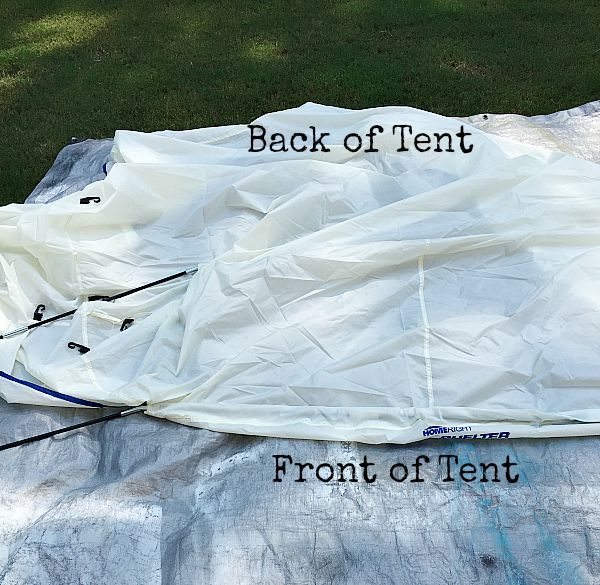 I placed the tent on the tarp and threaded the poles, starting at the bottom on one side.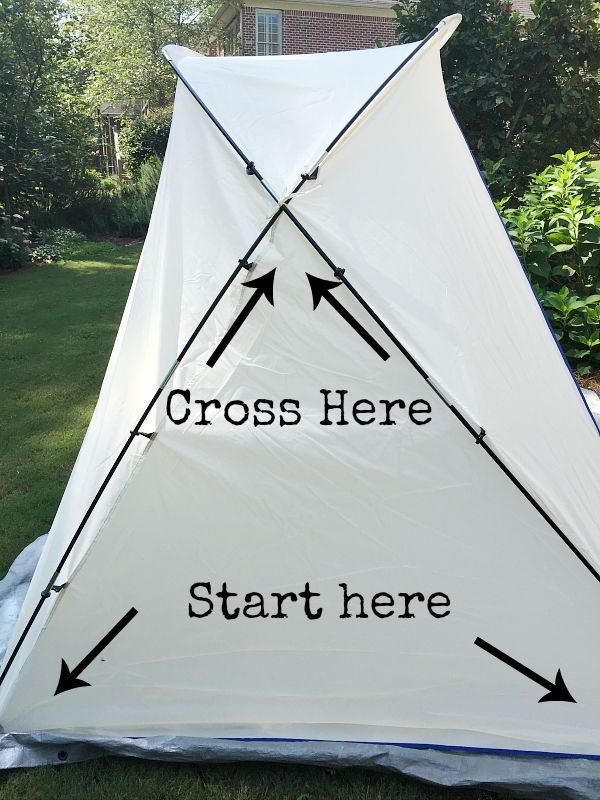 Crossing here and repeating on the other side.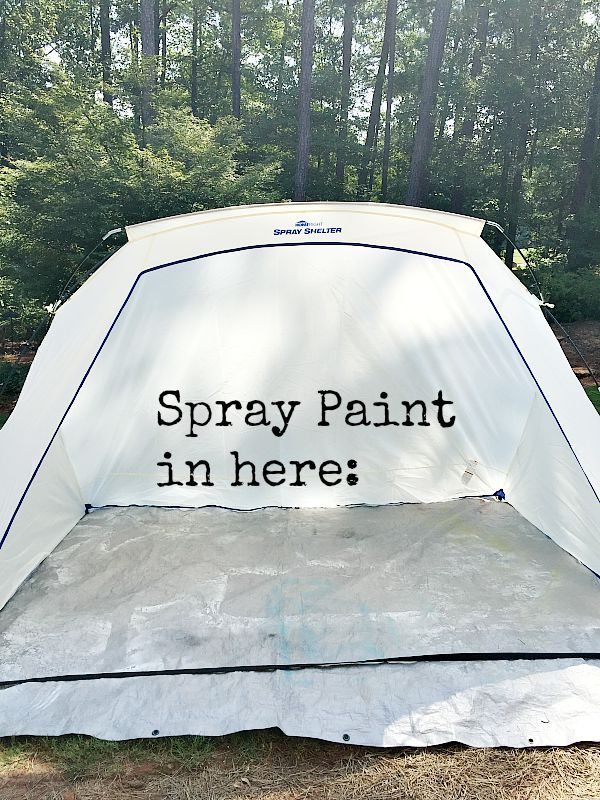 Placed my items to be painted in the shelter, the shelves and these ottomans.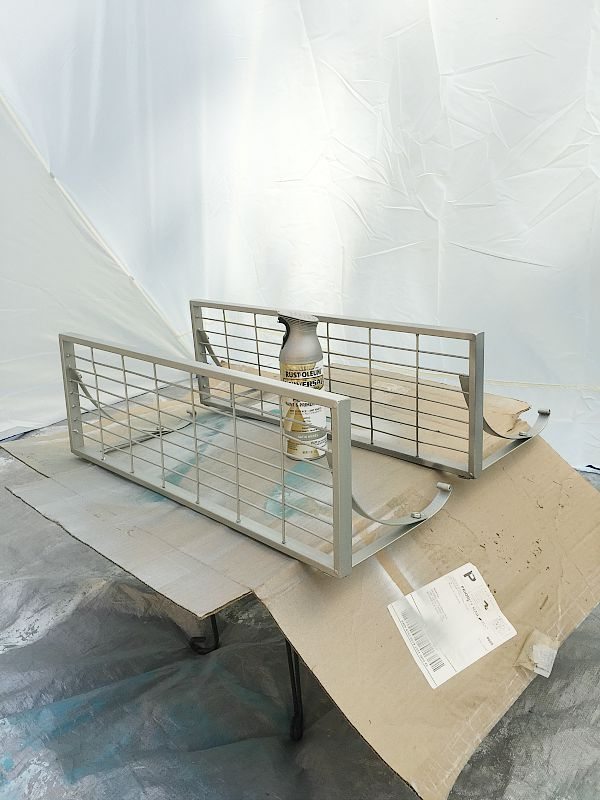 For your convenience affiliate links are included in this post.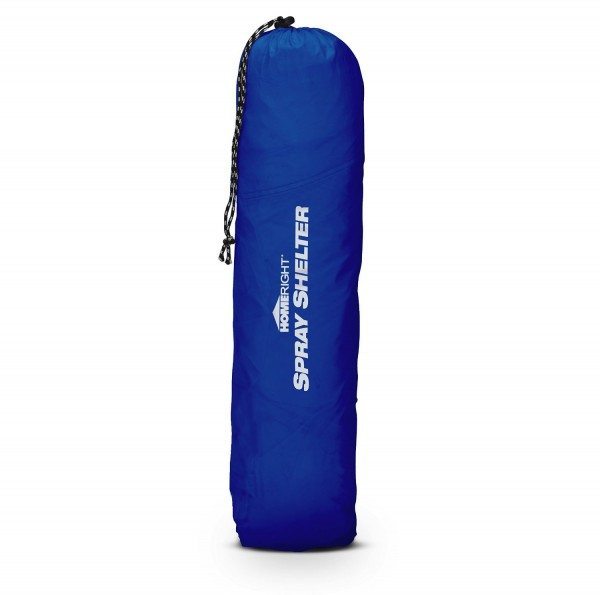 When I finished and took the shelter down and put it away, the grass was still green and there was no paint on the sidewalk.
And we were both happy.
Keep your spray painting contained, use the HomeRight Spray Shelter. 🙂
Watch Gail's Video to see how easy it is to put together:
My Repurposed Life How to Set Up the HomeRight Spray Shelter Video:
Big thank you to HomeRight for providing me with the Spray Shelter!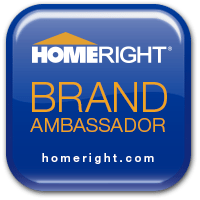 Hopefully the next time you see the basement kitchen, the shelves will be up. Until then let's just be inspired by these I found at Better Homes and Gardens: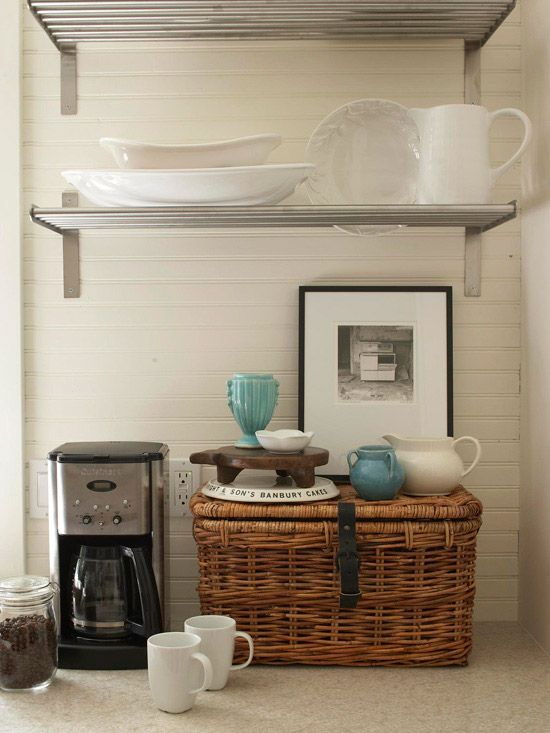 Thanks so much for stopping by!
Get out there and paint something,
Debbie