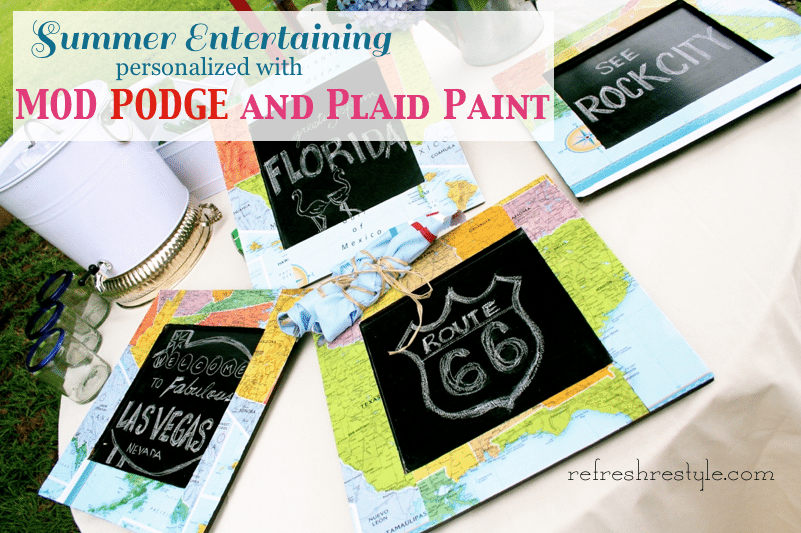 I received a box of amazing craft supplies from Plaid and it included a shopping card from Walmart.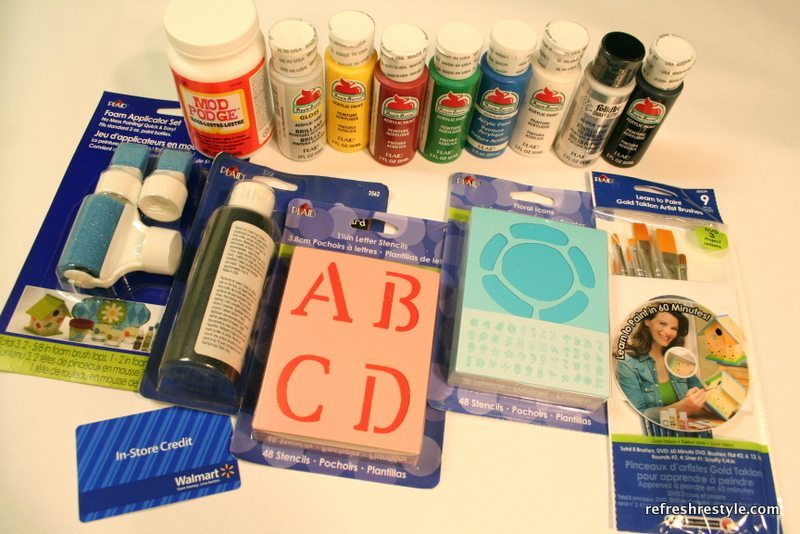 I couldn't wait to go shopping and find something to create.
Have you seen all the Plaid craft supplies at Walmart? The craft department is filled with tons of options!
They had everything that I needed to create a fun summer tablescape: Mod Podge, FolkArt chalkboard paint and Apple Barrel acrylic paint 🙂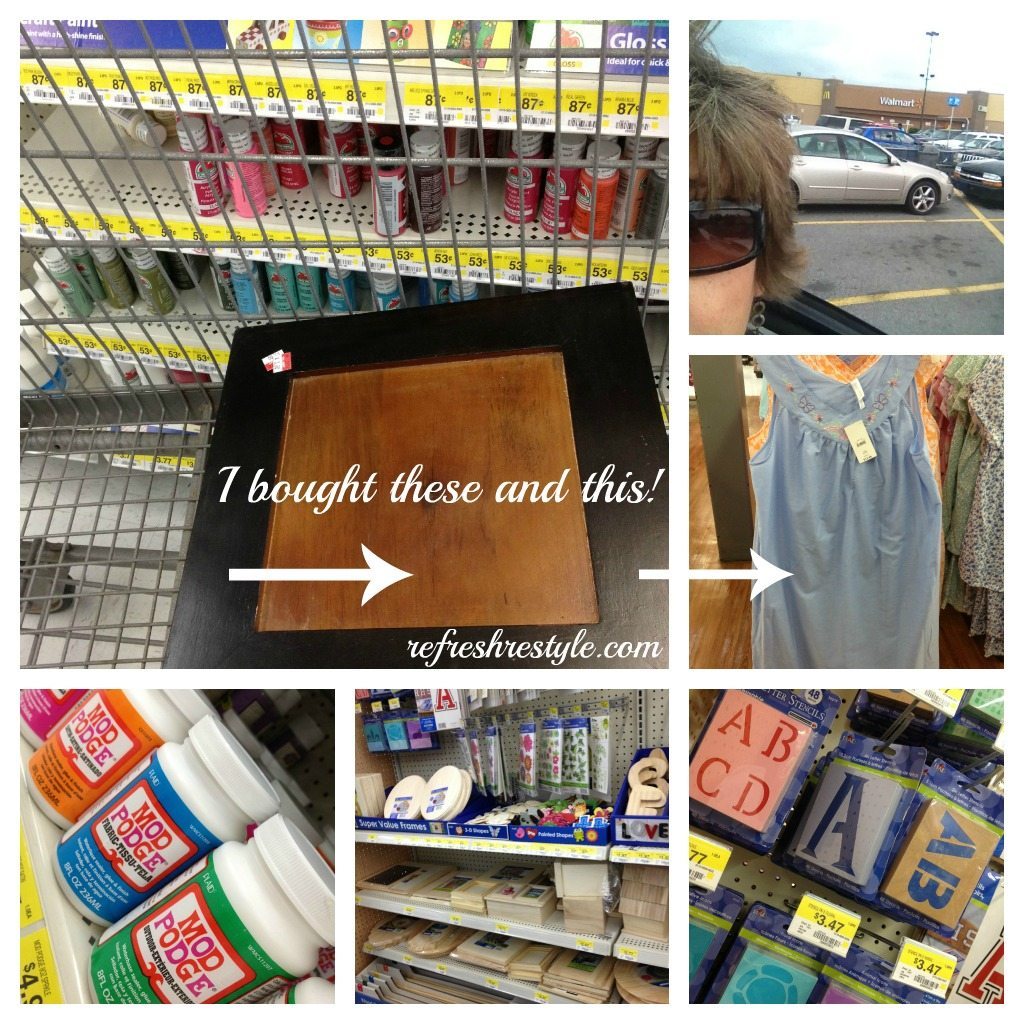 So many choices!
Road trips are a big part of our summer, so I decided on a road trip inspired tablescape. I bought square chargers and I searched for a chambray fabric for my napkins. When I didn't find what I wanted in the fabric department, I headed to the clothing section. Bingo! A shift type dress was made of exactly what I wanted!
Mod Podge Map and Chalkboard Center Chargers:
Supplies
Map
Chargers
Mod Podge and sponge applicator
Ruler
X-acto knife
FolkArt Chalkboard Paint
Chalk
Directions
I measured the charger, used a pen and ruler to mark the 4 pieces of map to fit the area that I was going to Mod Podge. I applied the Mod Podge to one area at a time, lined up the map and positioned it on to the charger. Pressing out bubbles as I went. Repeat 3 more times, until the charger is complete. Once everything was dry I applied Mod Podge over the top of the mapped area.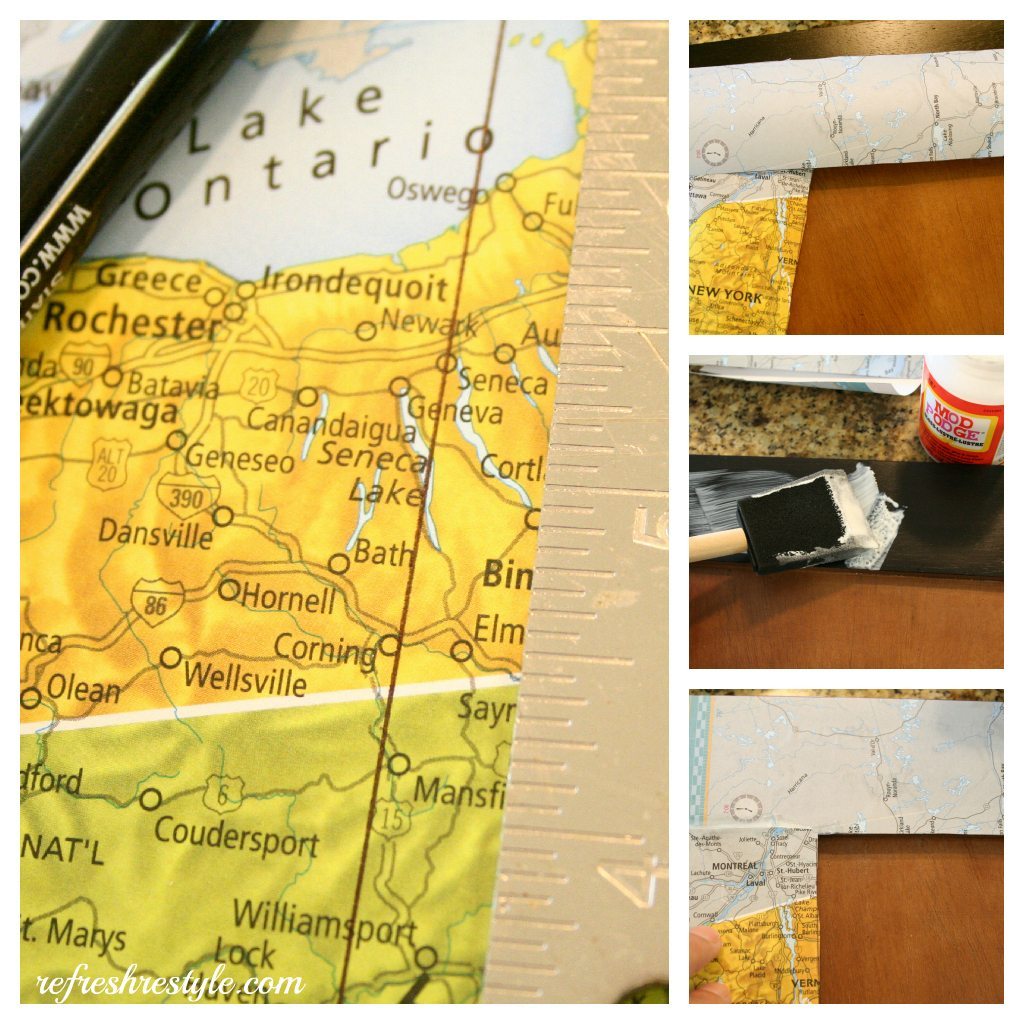 Chalkboard Painted Center:

I applied two coats of FolkArt Chalkboard Paint to the center of the chargers. I love this chalkboard paint. It went on so smooth and dried dark. Cure the chalkboard by rubbing the entire area with chalk.
After everything dried I used my X-acto knife to trim the overhang of the map.
Staying with my theme, I chalked popular road trip sites :).
Napkins Painted with Apple Barrel Acrylic Paint
Supplies:
fabric
painters tape
Apple Barrel acrylic paint
pinking shears
Cut fabric in to 18″ squares, tape off the design and paint with Apple Barrel acrylic paint.
Here's how it all turned out: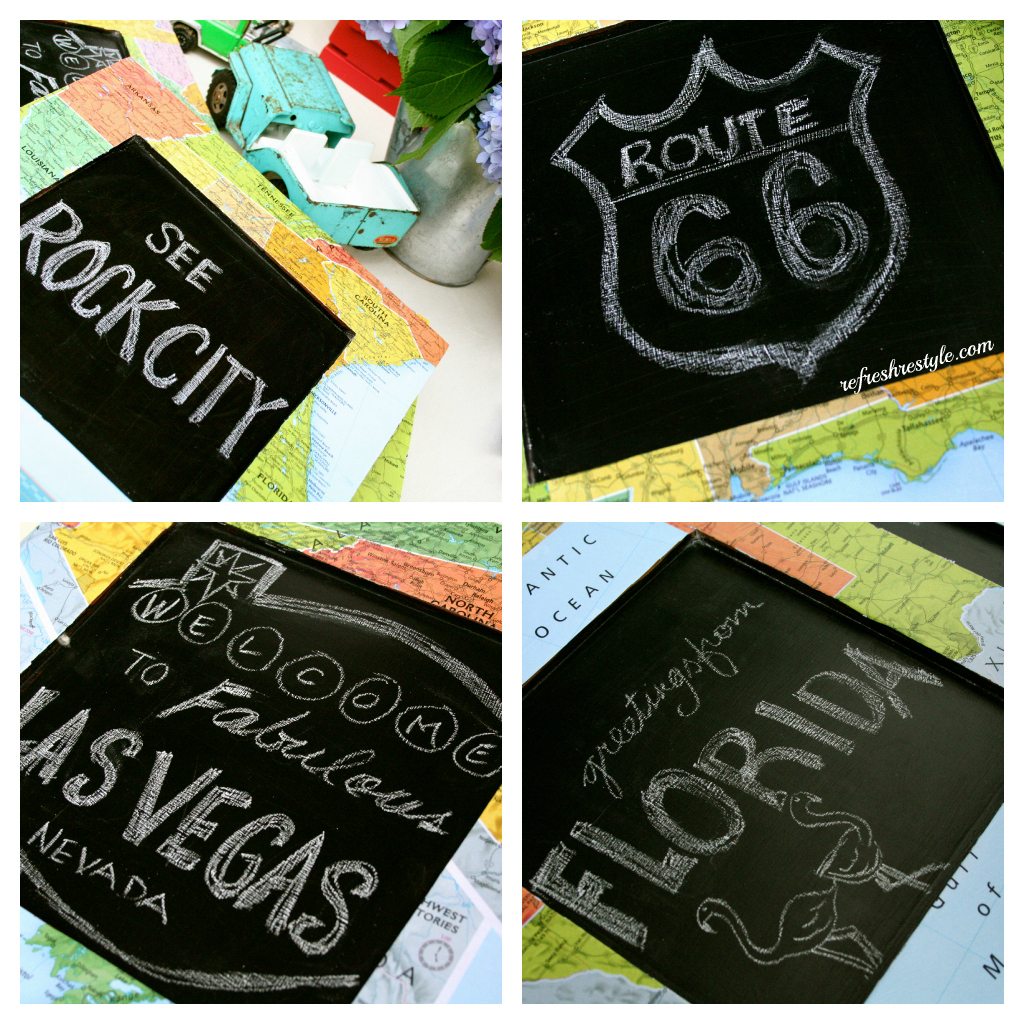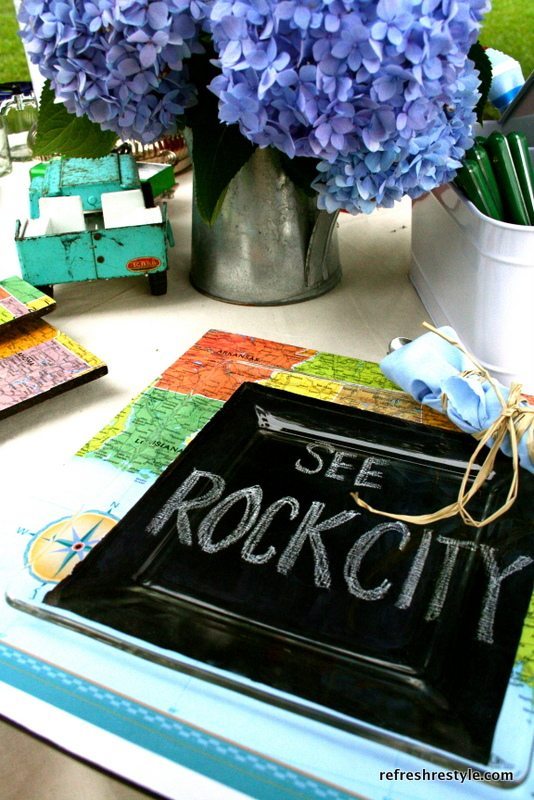 Using square clear plates ( also available at Walmart), you can see the chalkboard signs!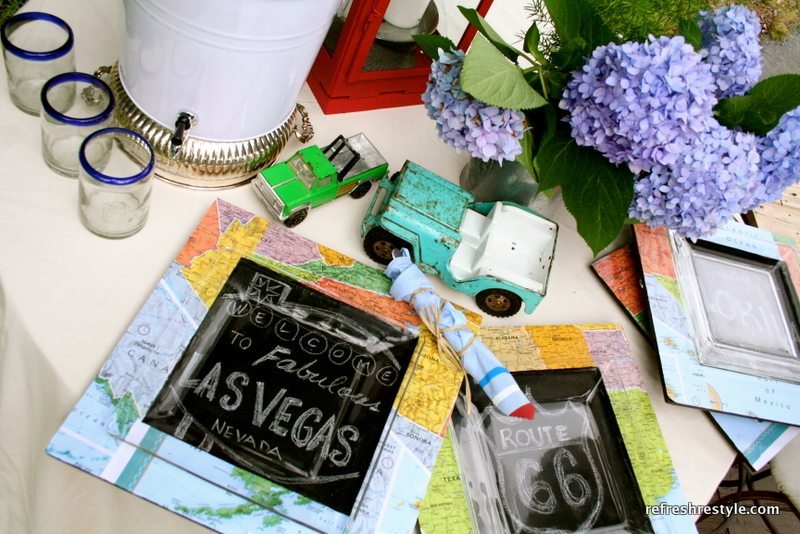 The napkins wrapped in raffia hold the silverware.
Now I'm ready for a Road Trip and a party!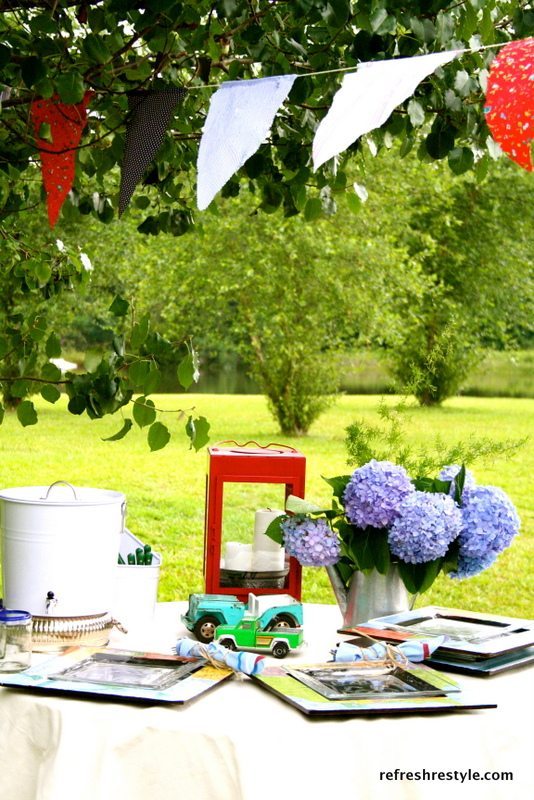 My Amazon affilate links for supplies:


Keep up with Plaid Crafts, I do 🙂
I wrote this post as part of a paid campaign with Plaid Crafts and Blueprint Social. The opinions in this post are my own.
For more awesome Plaid crafting ideas check these out: