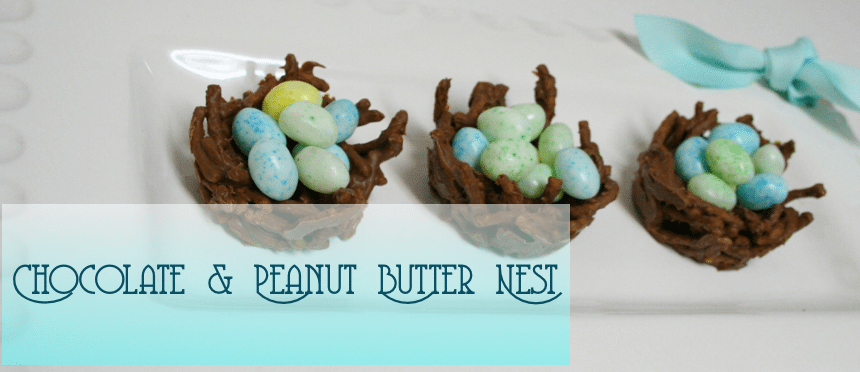 Chocolate and Peanut Butter Nests
Ingredients:
1 C Peanut Butter & Milk Chocolate Morsels
1 1/2 C Chow Mein Noodles
Jelly Bean Eggs
Double boiler
Muffin Tin
Non Stick Cooking Spray
In a double boiler melt the morsels.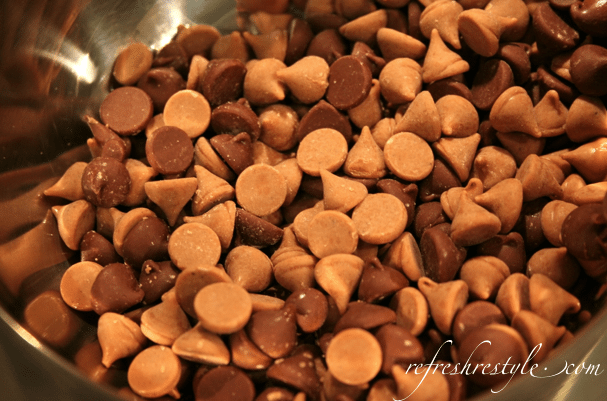 Add chow mein noodles, mix until coated.  

Spray a nonstick cooking spray in to the muffin tin.
Place about 2 T of mixture in muffin tin, one at a time.  Shaping to the form of a nest.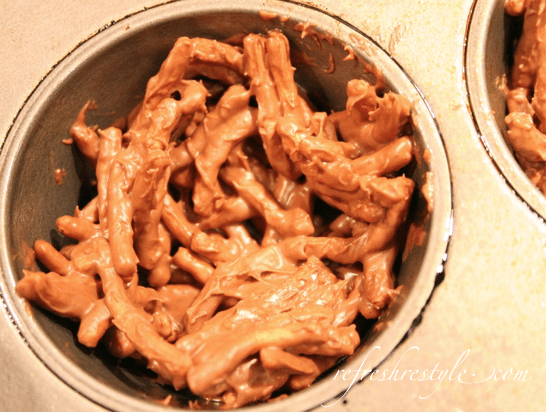 This should make 6 nests (double recipe if needed).  
Place in refrigerator until the coating hardens.  
Remove and add jelly bean eggs.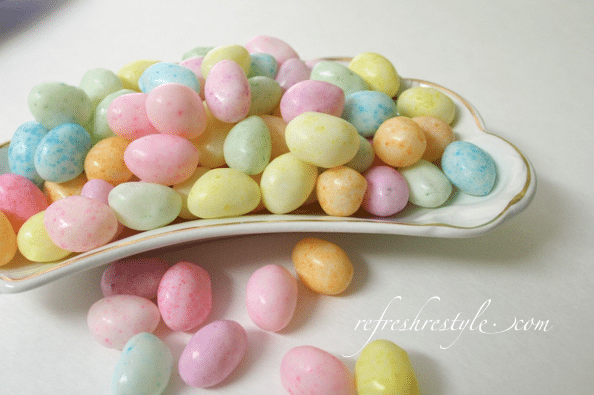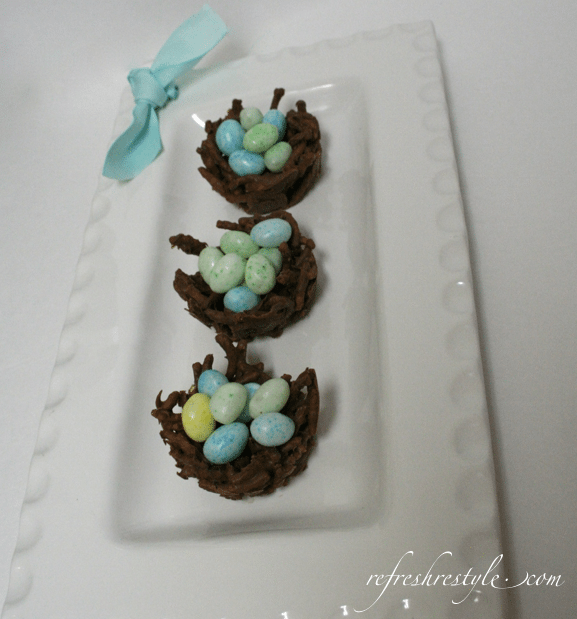 Pretty and tasty perfect for spring!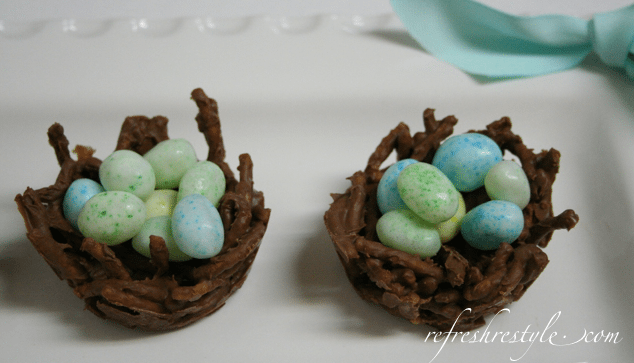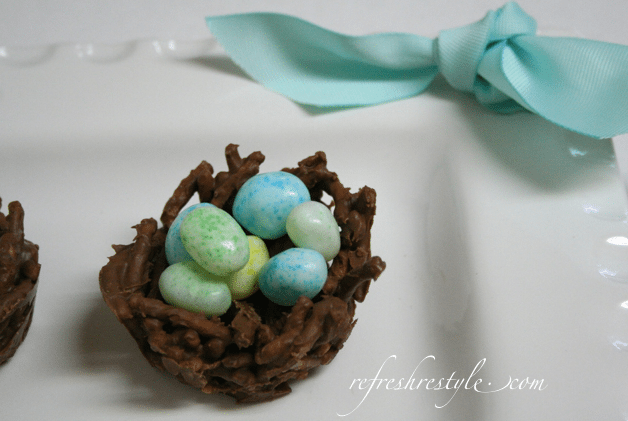 I shared this yesterday at~Saved By Love Creations~
but here it is just in case you missed it!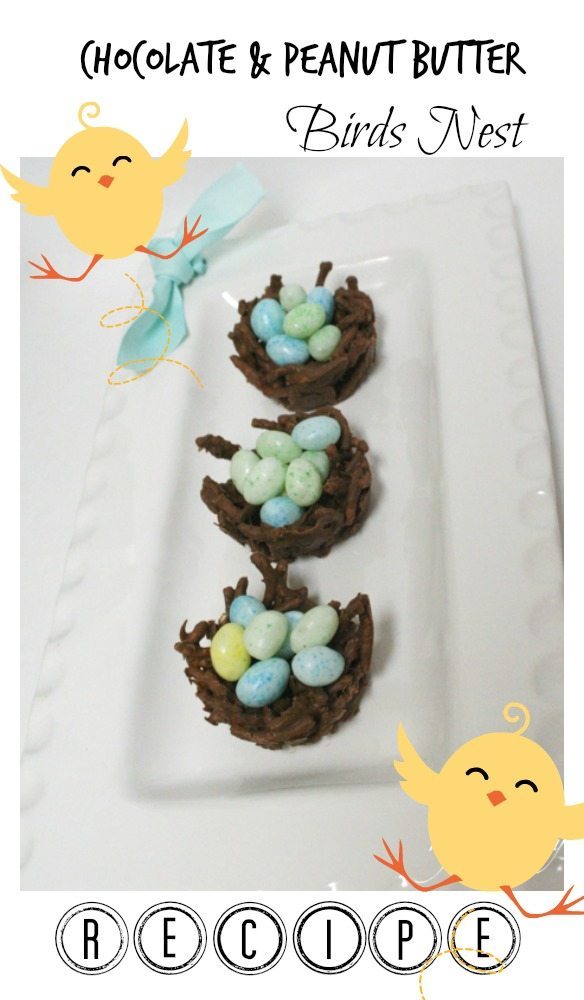 I hope you're having a great day!
Sharing:
Between Naps on The Porch, Coastal Charm, Savvy Southern Style