My Tips For A
Colorful

 Front Porch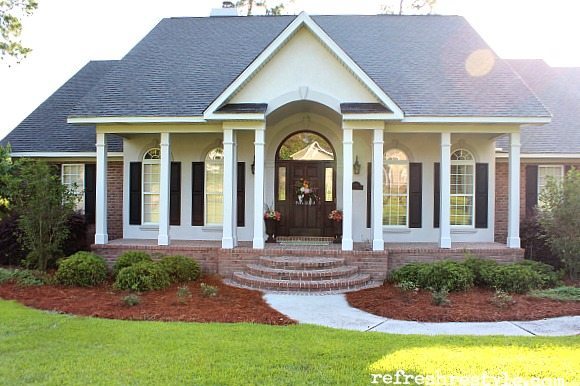 1.  Be sure to consider the color of the exterior of your home.
2. Stick with three colors in various tones, that coordinate. I used greens, pinks and creams.
3. Repeat the colors in several areas.
4.  Use a colorful rug.
When I look at our house, I see a lot of pink in the brick.
Not that pink is a bad thing.
But when I'm ready to add new door decor or flowers in the pots, I consider colors that look good with pink.
This year the first purchase for the porch wasn't decorative. It was paint.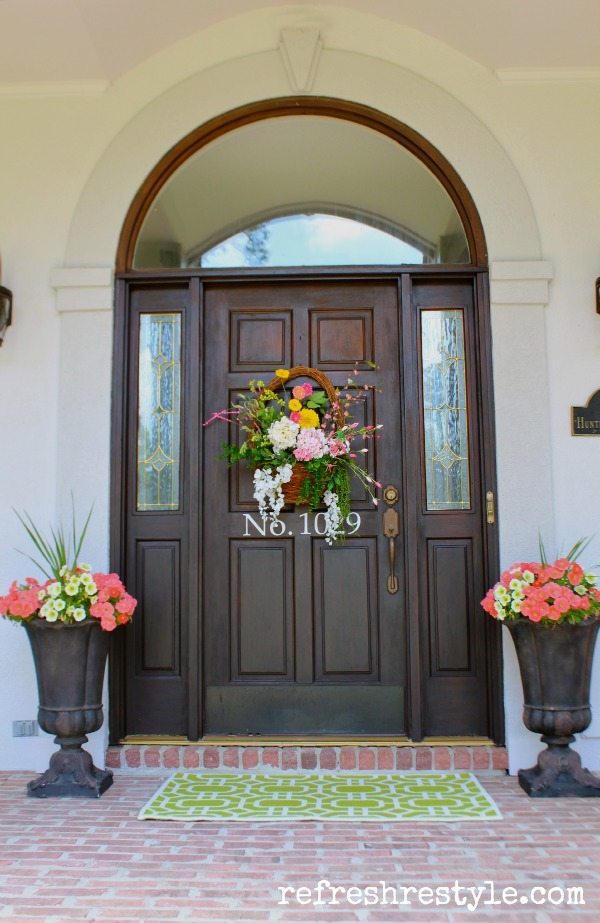 And then the rug.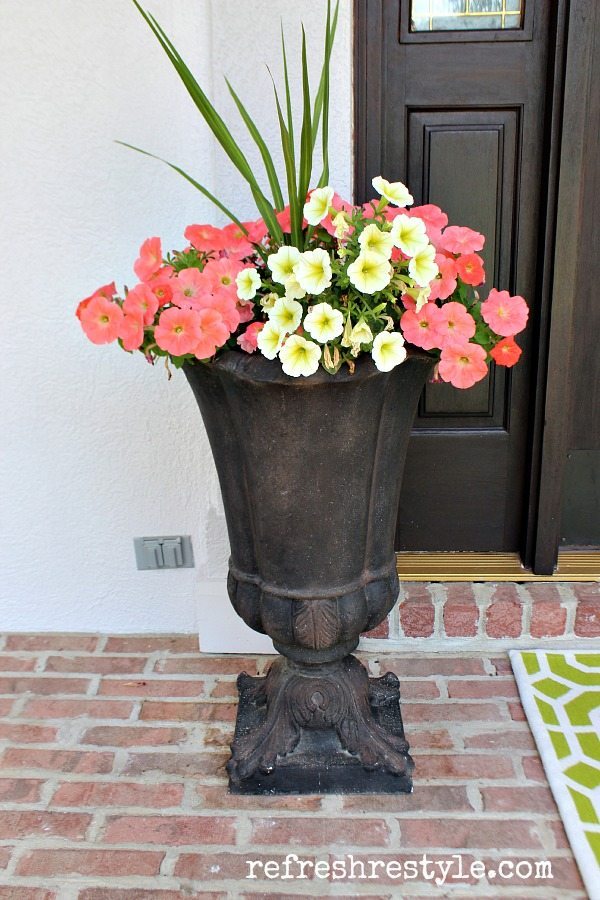 When filling your pots use the thriller, spiller, filler method.
Choose plants that will add height, fill the pots and a few that spill over the edge.
The Wave Petunia is both my filler and spiller. It's a great plant for summer in the south.  It tolerates all the heat from my west facing porch.
I shared some of  my favorite plants here.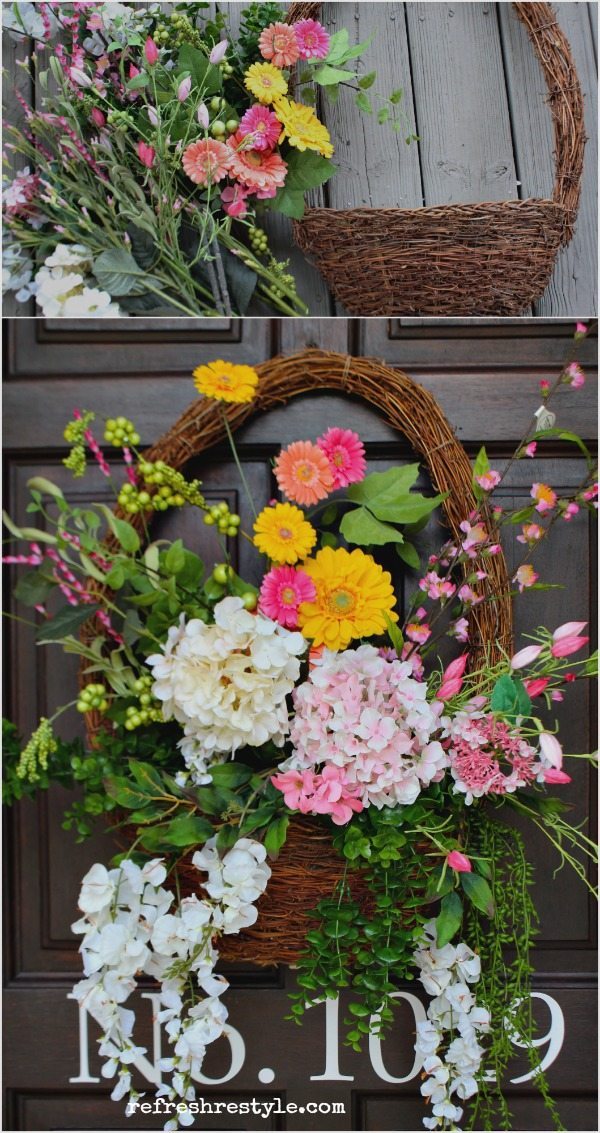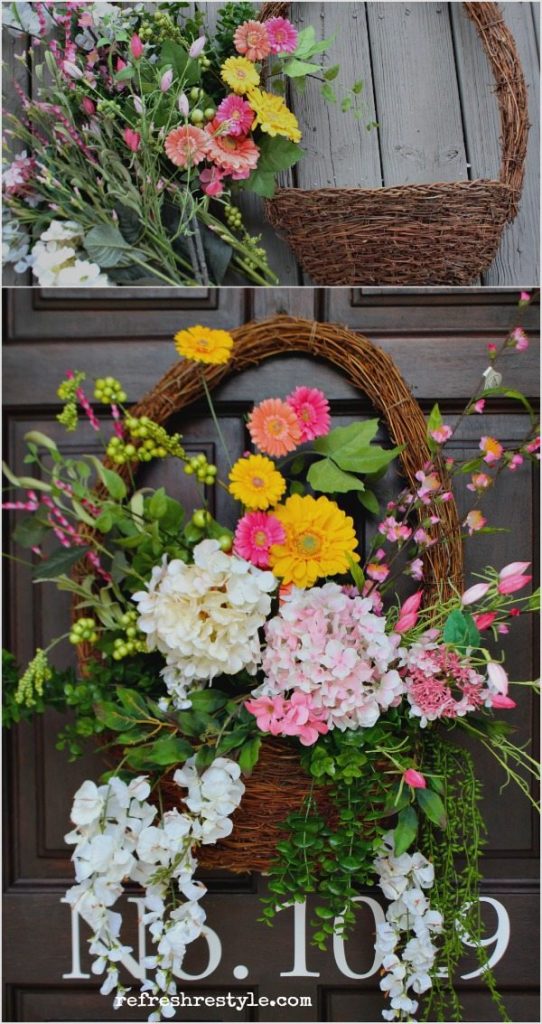 For the door, I recycled this old Goodwill basket. I use the same thriller, filler, spiller method when I create for the front door.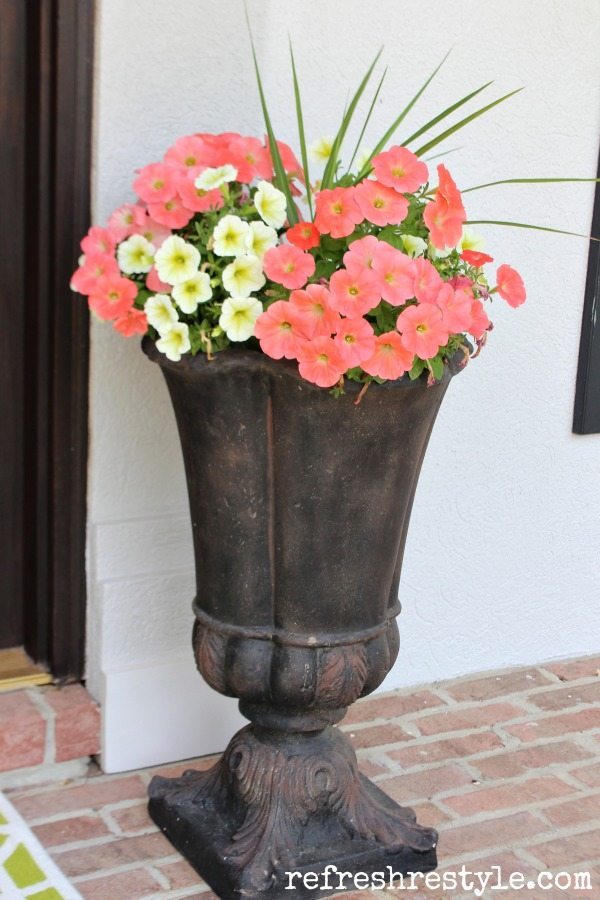 You probably recognize the pots from this post. They got a make over and they're still going strong.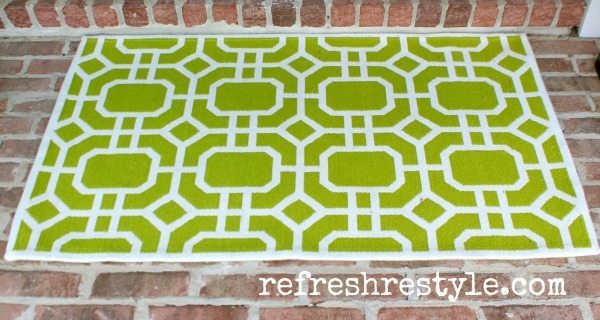 I loved the pattern and color of this outdoor rug.  It looks great with the pinks and greens.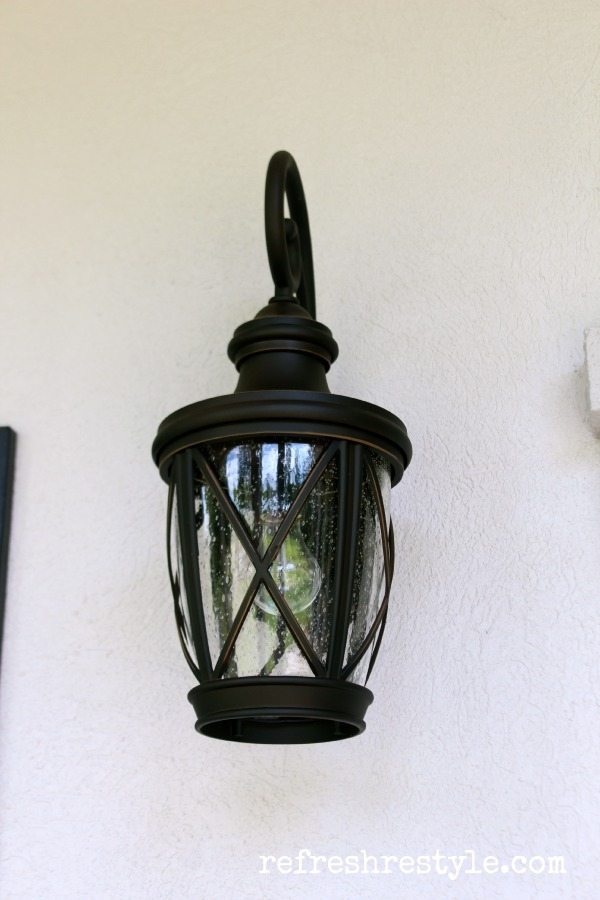 When redecorating the front porch, I didn't stop with the pretty, I replaced our 20 year old light fixtures too!
Barry came home and was so excited that I had already replaced them and didn't add to his honey-do list 😉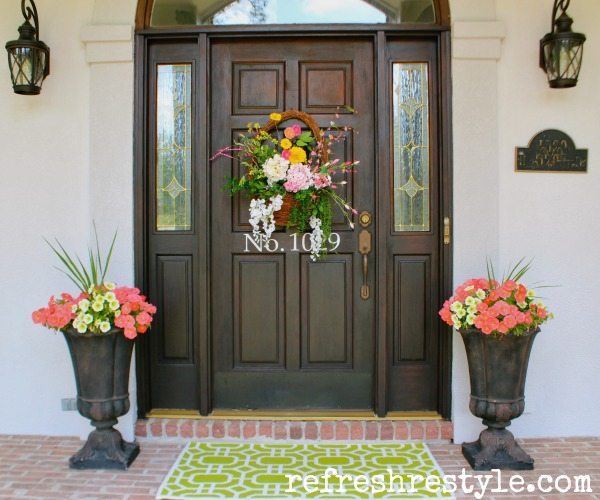 Are you ready to add some color to your front porch?
Paint Colors:  Sherwin Williams 1. Grayish (for the body) 2. Essential Gray (for the trim)
Rug: Target
Wave Petunias: Lowe's
Light Fixture: Lowe's
Faux Flowers for basket: Hobby Lobby
Flower Pots: Sam's (refreshed)