for a Copy Cat Magazine Challenge hosted by Debbiedoo's Blogging and Blabbing
This month I've had a few posts about tulips.
They are fresh and beautiful.
I wished a you a Happy New Year with a picture of tulips: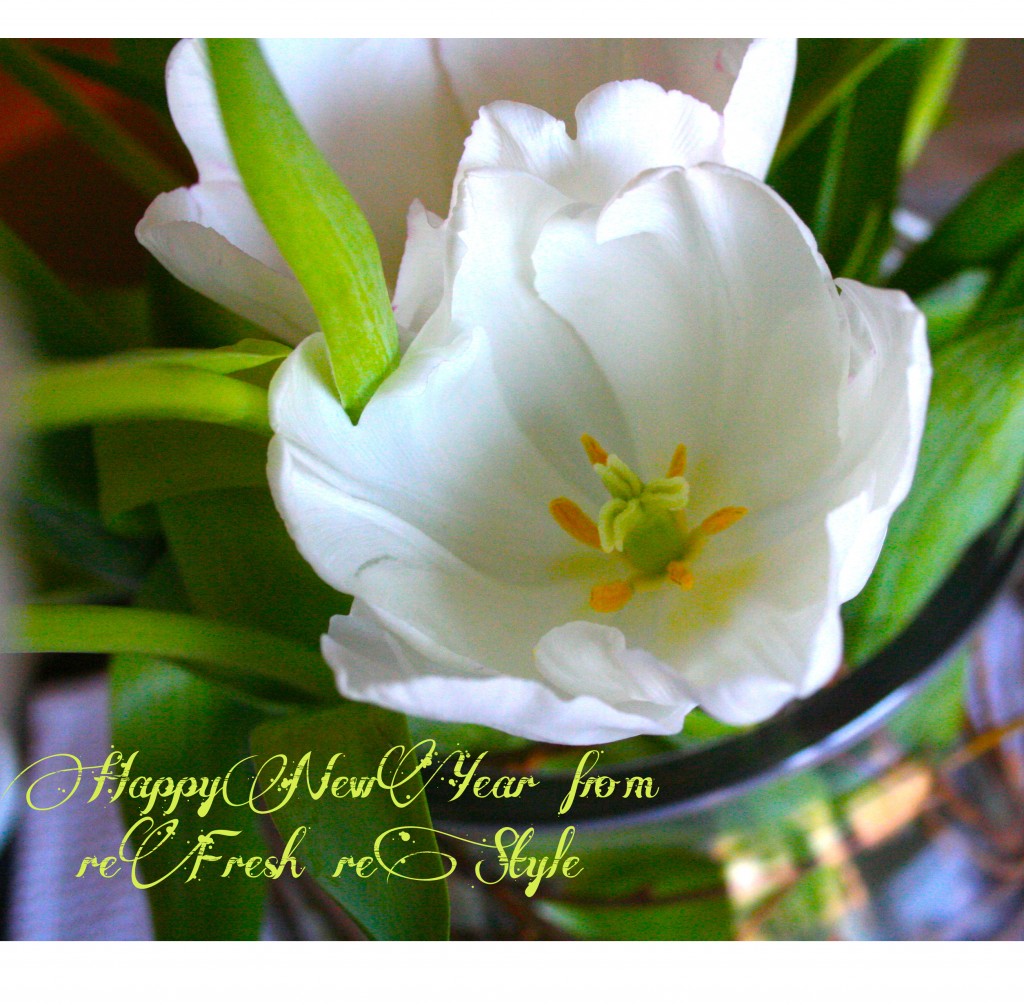 I talked about how I made the natural frog to support them: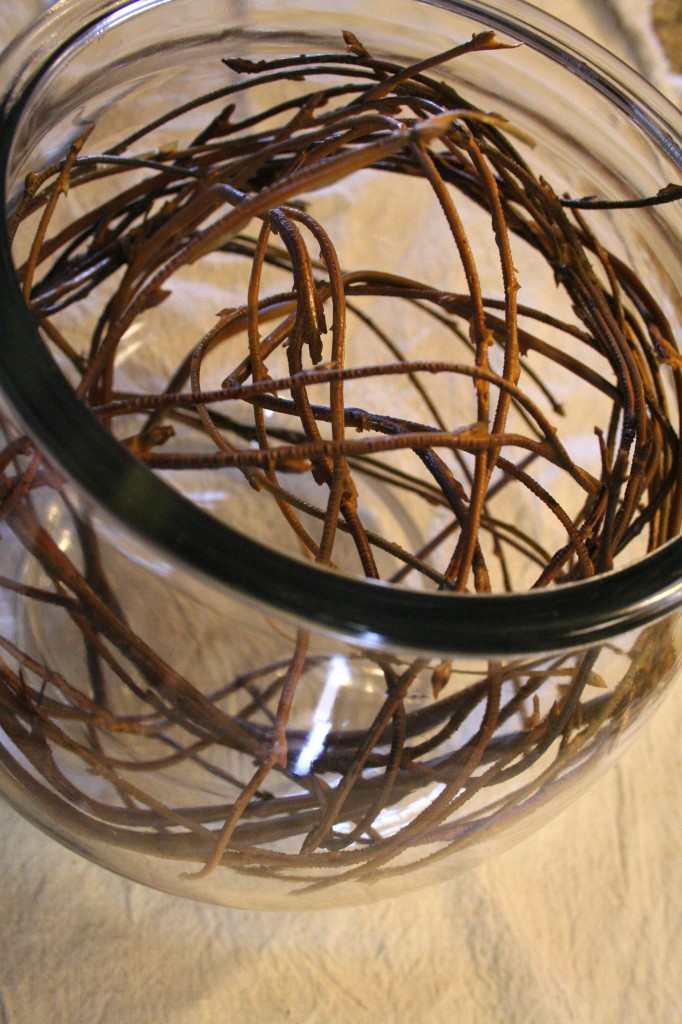 But before all that I was inspired by a picture from a Southern Living magazine.
~My Copy Cat Magazine Challenge~
for Debbiedoo's Copy Cat Party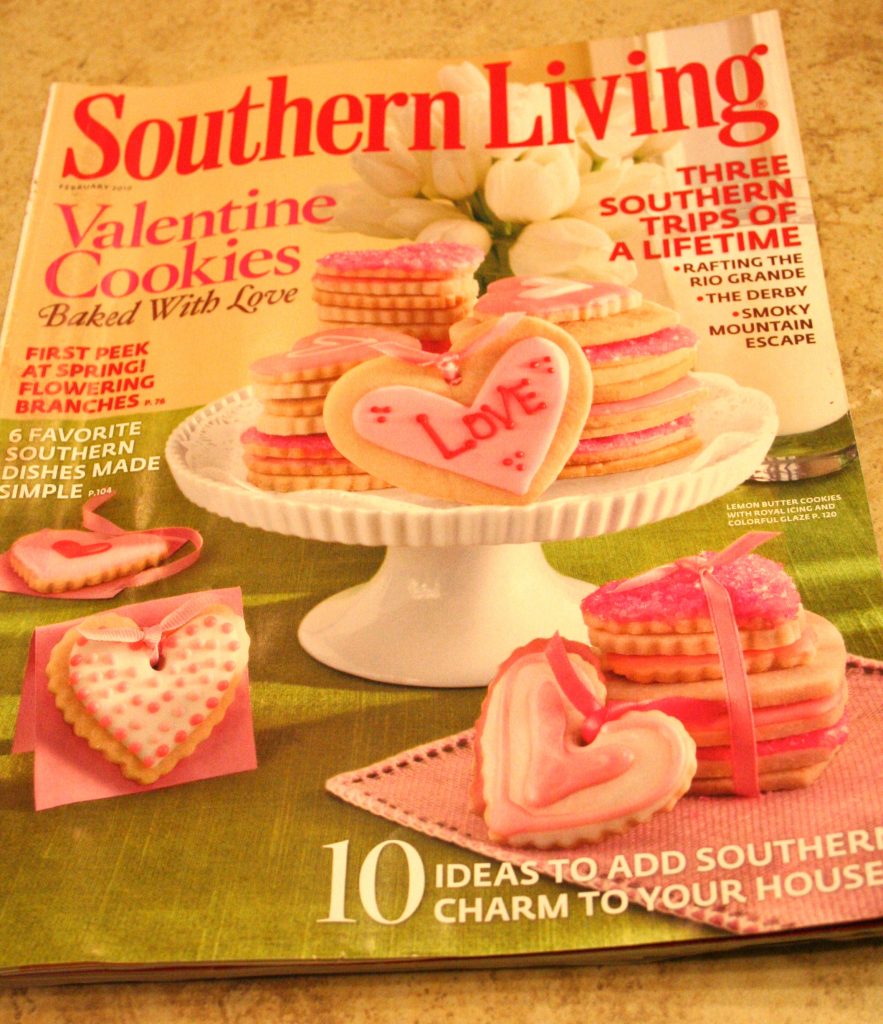 From last February, yes I have a magazine hoarding problem, there I said it!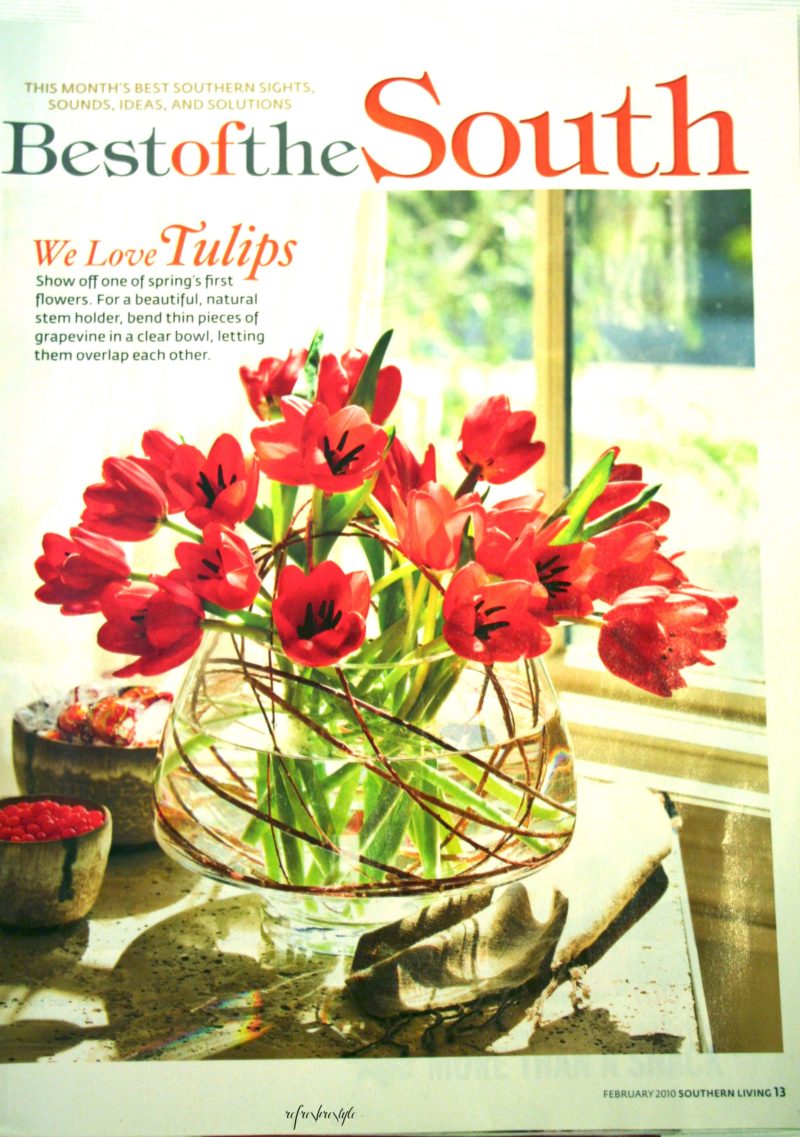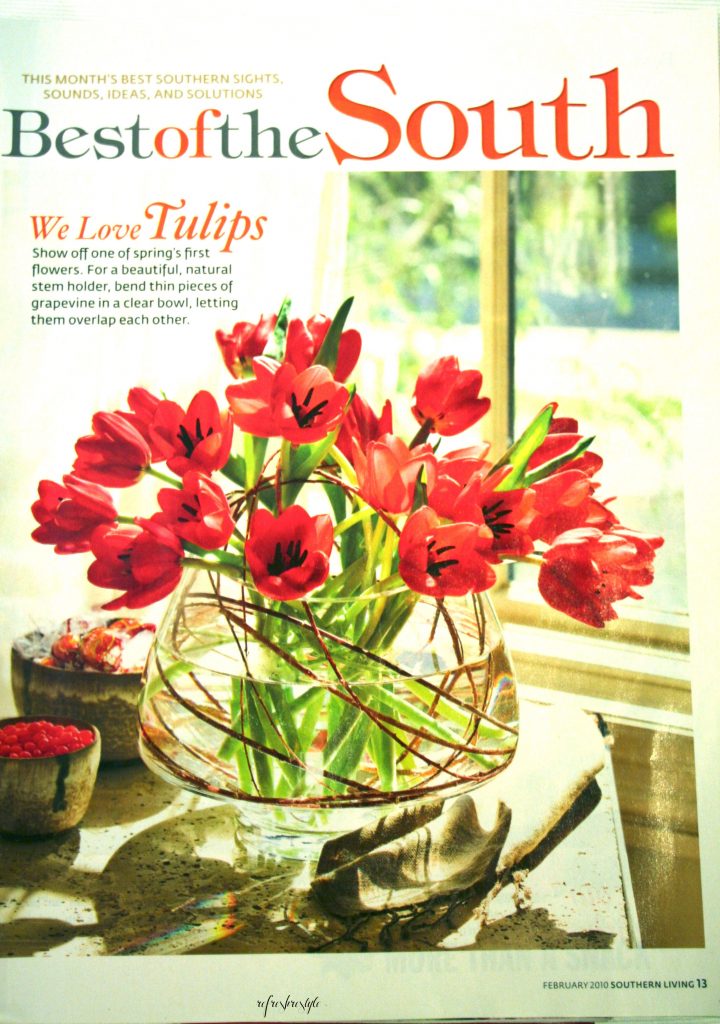 They used red tulips and a real branch.
I used white tulips and a fake branch: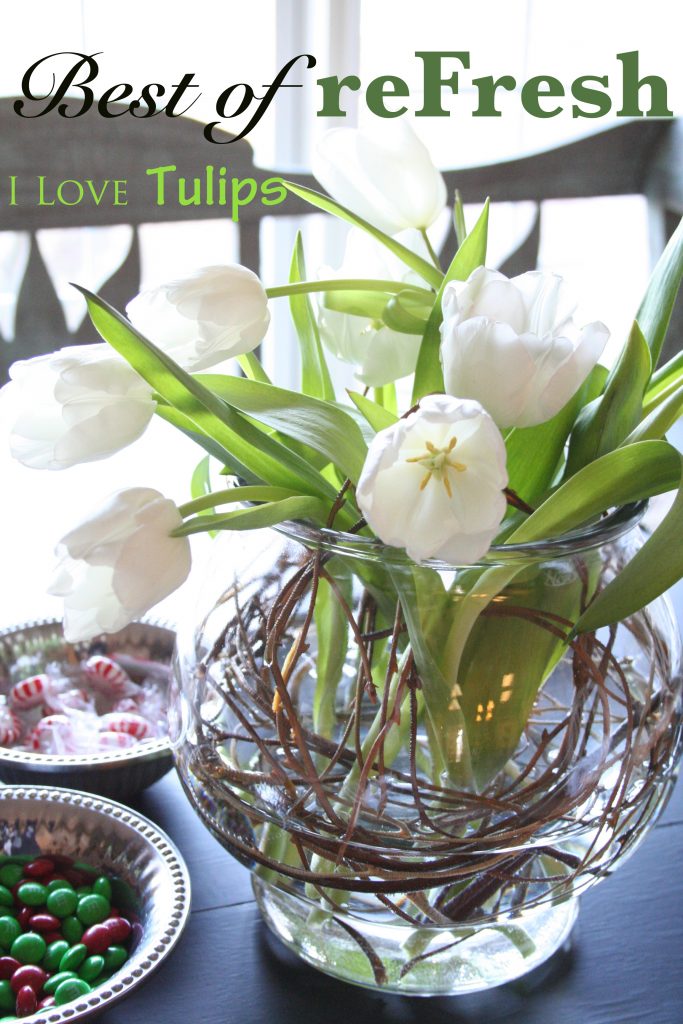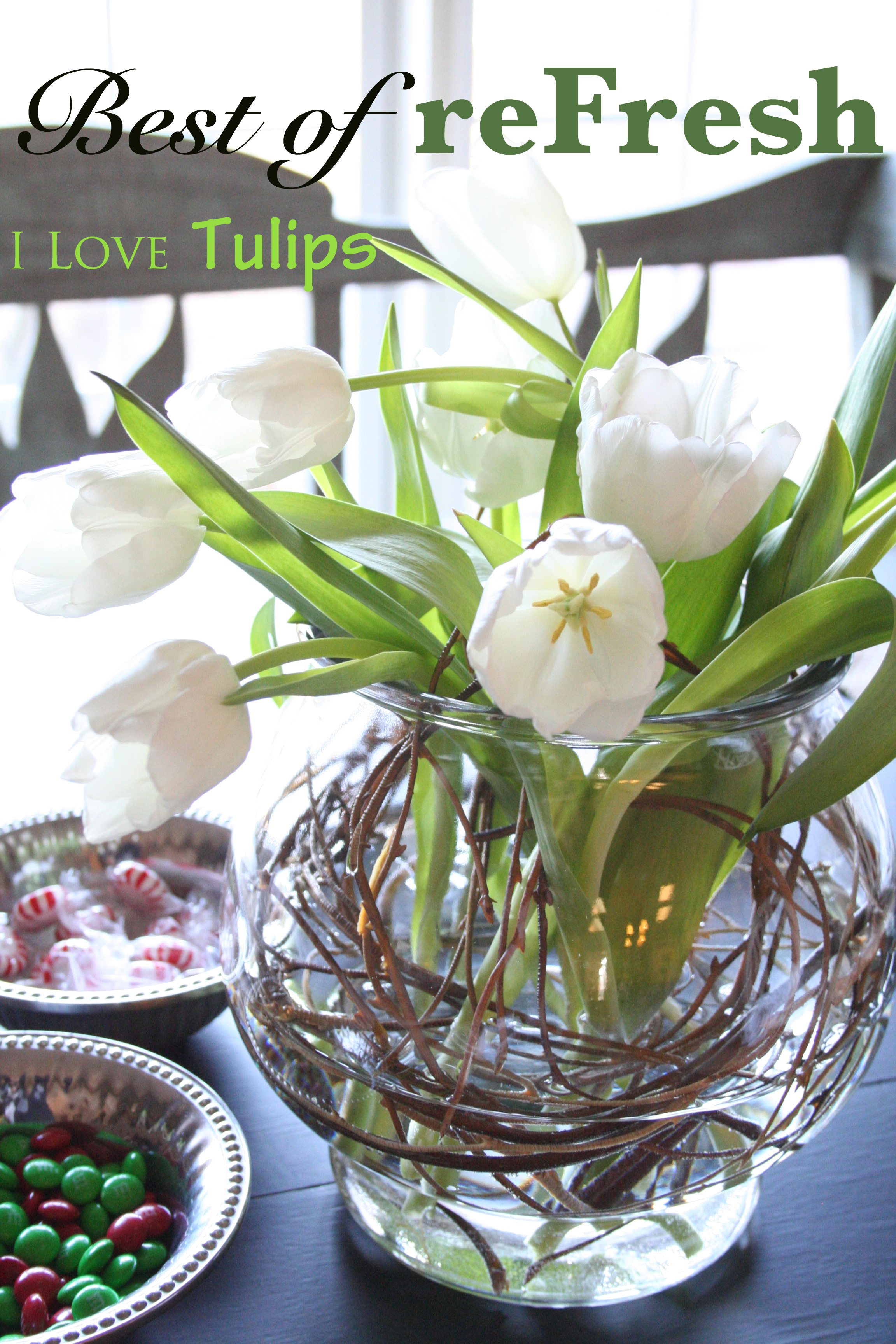 My copy cat fits my home and mood just fine.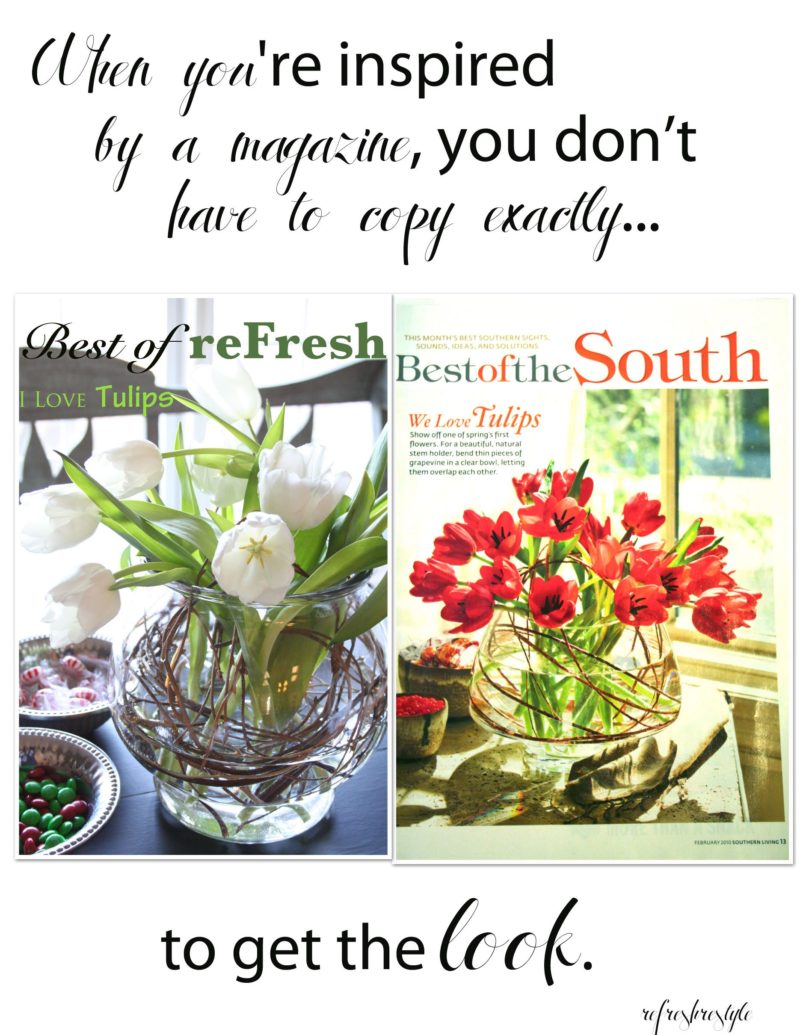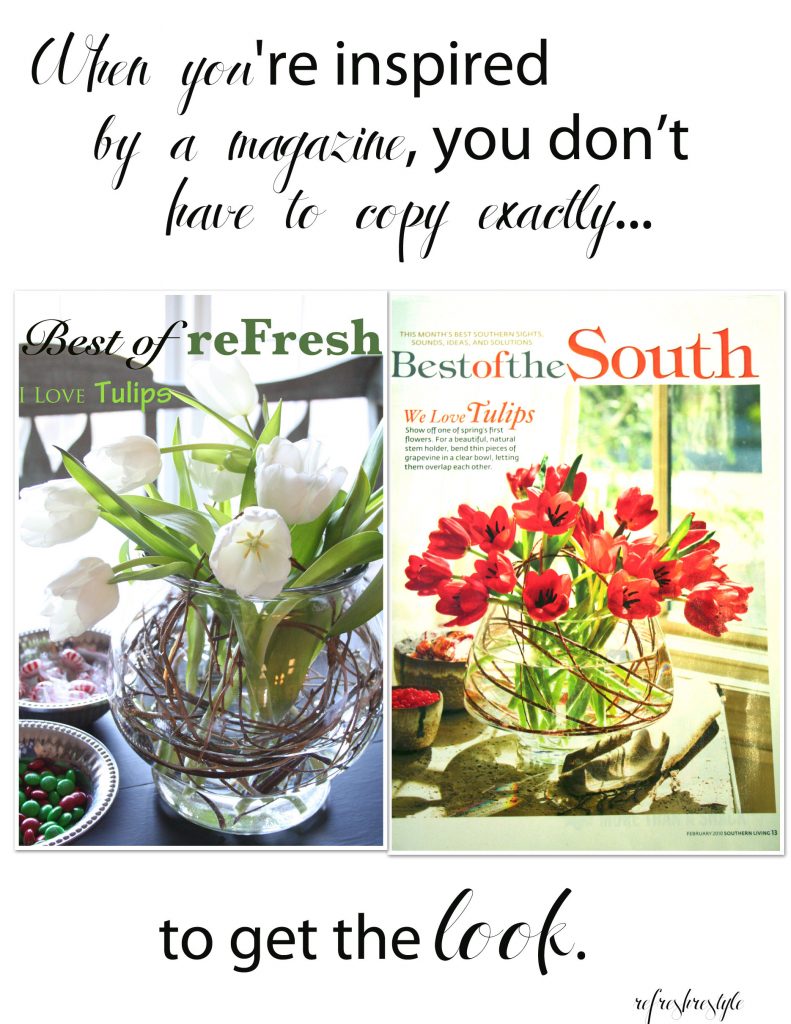 Magazines are your friend,
use them to inspire a look that you love!