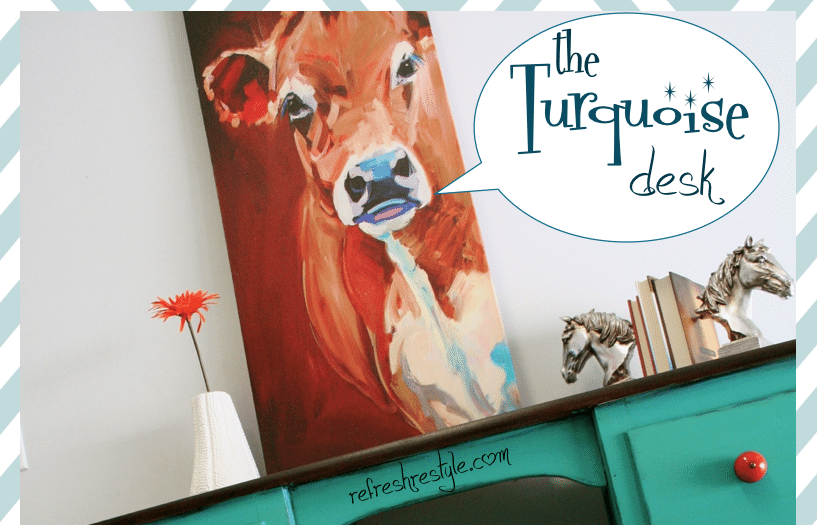 I was beginning to think
that I'd never be satisfied with this desk.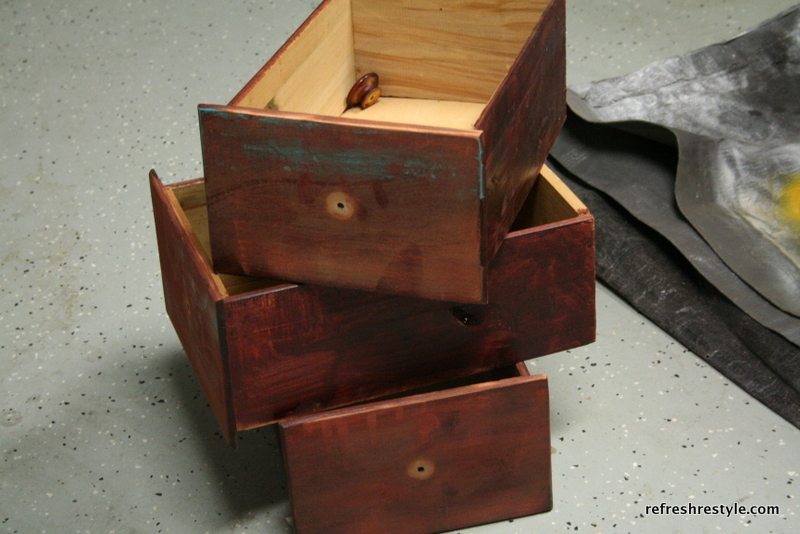 I don't want you to see the desk totally assembled~ the before.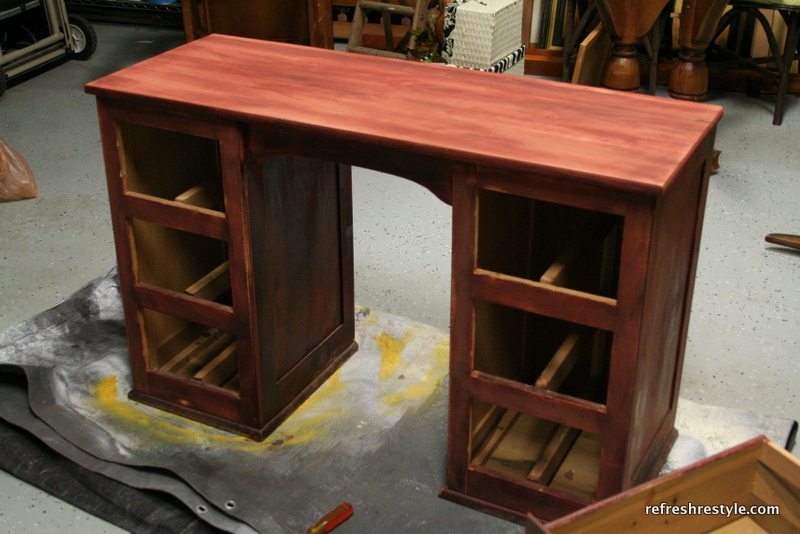 It might burn your retina. (I forgot to take a picture~I was so excited)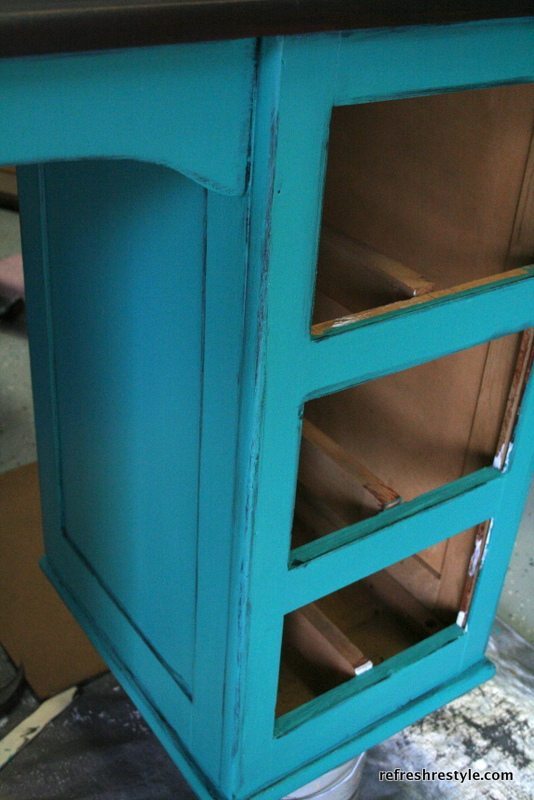 Really!
This is 3 coats of Opps turquoise and black stain on the edges.  
It may seem that I had this all planned out.  The truth is I didn't.
My plan was to paint it, distress it, protect it and put it in the shop.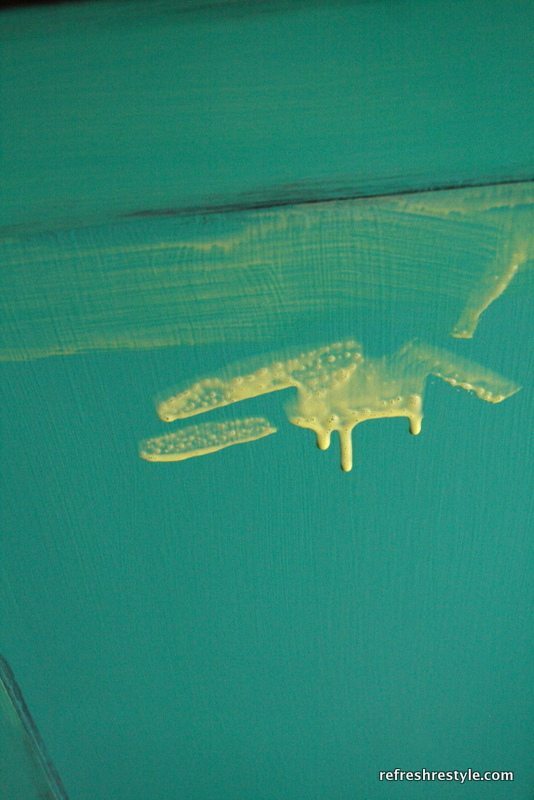 But after I painted it, I hated it.  The turquoise just, well it just wasn't doing it for me.
So I mixed some green paint with my water based poly and
I washed the whole desk with it twice.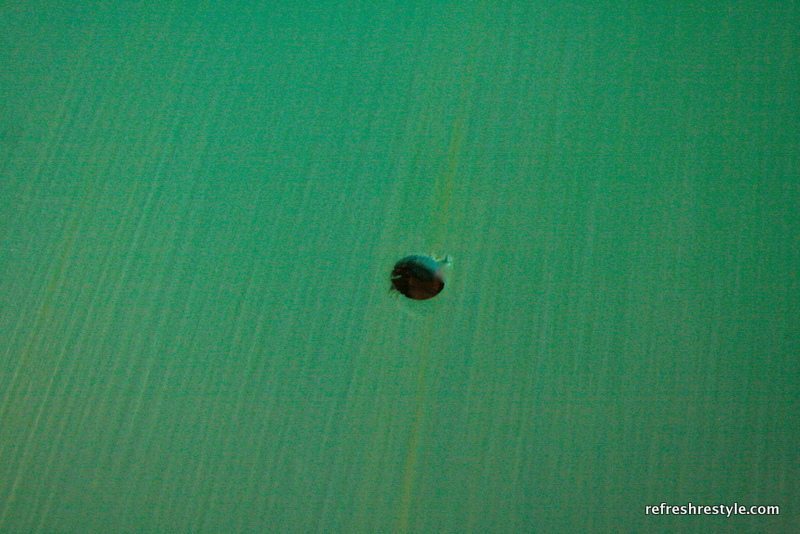 I fell in love with it, all over again.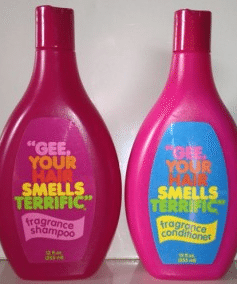 The hint of green was kind of like this shampoo from the 1970's – 80's.
I used it and boys flocked to me,
they didn't know why I was so irresistible.
But I knew and this hint of green knows,
sometimes you just need a little something~terrific…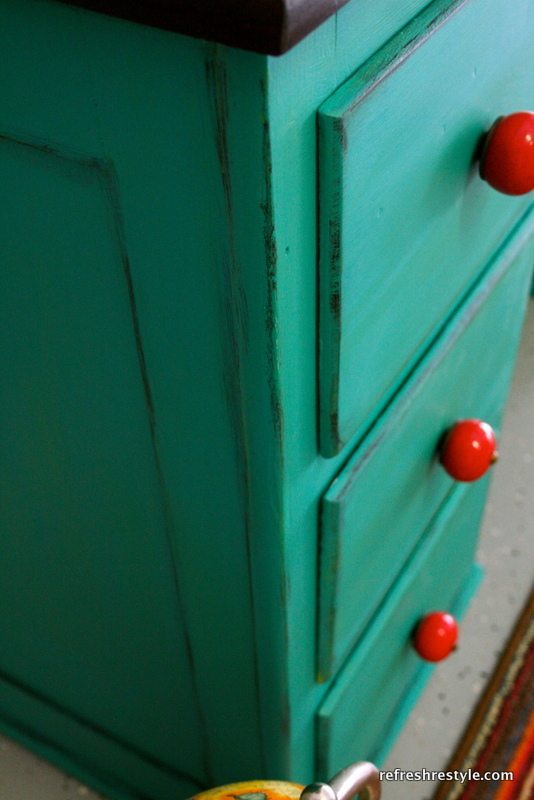 I'm so glad it worked.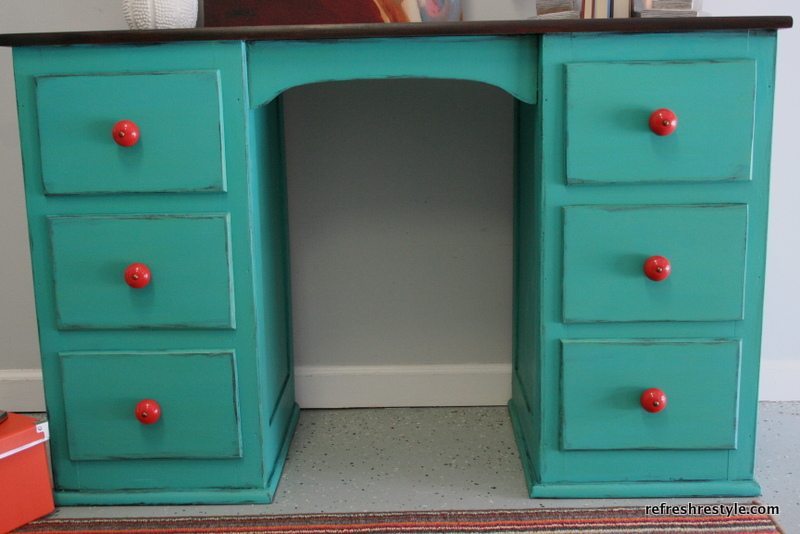 The orange boob knobs don't hurt either 😉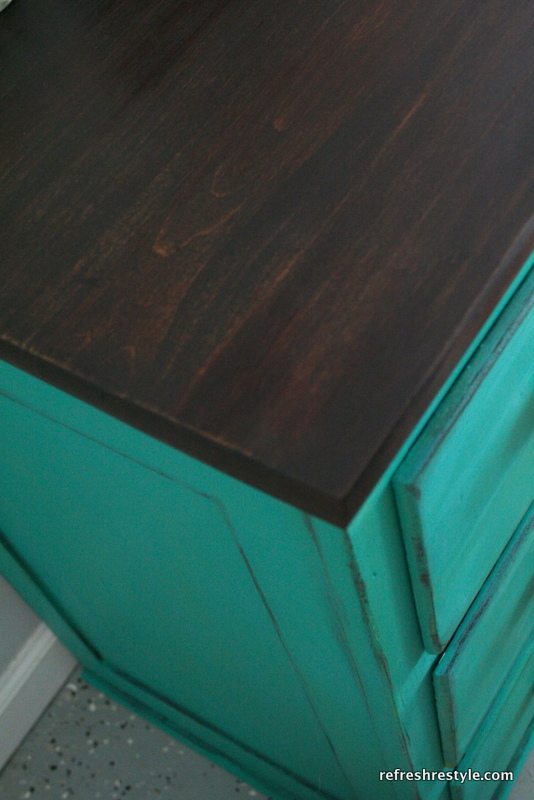 The stained top is as smooth as butta .
I'm sorry for all the pictures, but I said to myself
~self, if this relationship works out…
It's going to be documented with tons of pictures!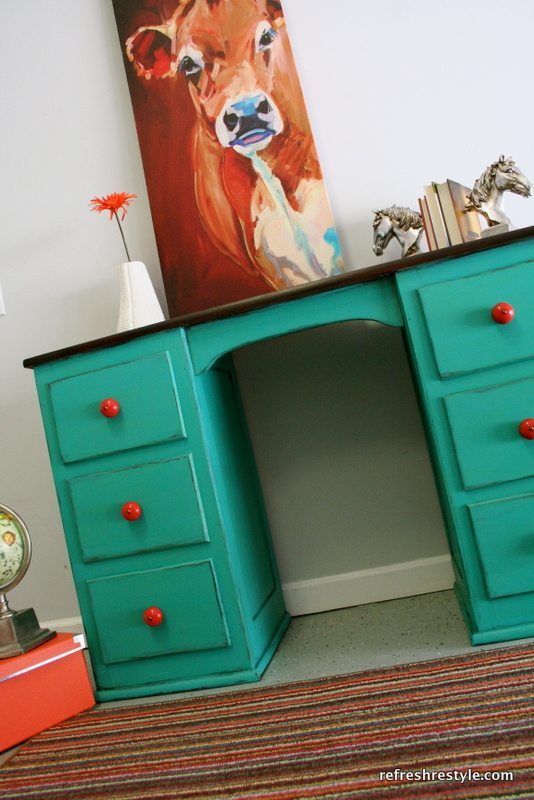 I'm going to check ebay, I heard that shampoo is on there!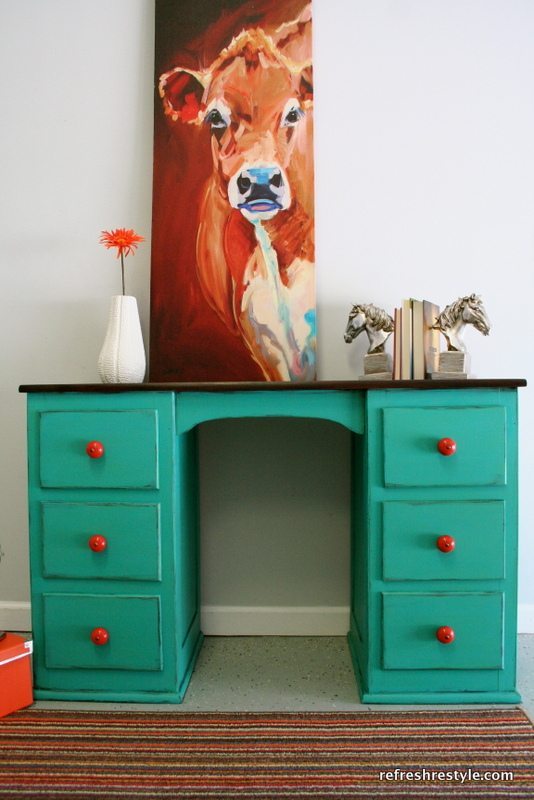 Wish me luck!
Sharing: At The Picket Fence, Addicted to Decorating, Miss Mustard Seed, Tatertots & Jello, Southern Hospitality, DIY Showoff, Coastal Charm, How to Nest for Less, Home Stories A to Z, Redoux, Snap, From My Front Porch to Yours, Jennifer Rizzo ~ Faubulous Creative Friday