Super Easy Lemon Pie Recipe
I have been making this recipe for 40 years, and when you see the ingredients I know you're going to think that it doesn't work. But it does and this is all it takes!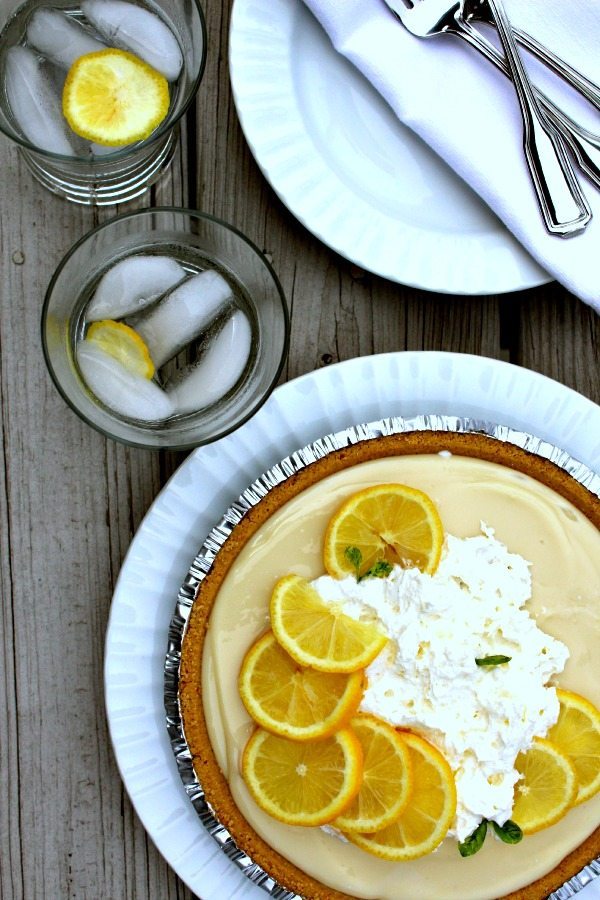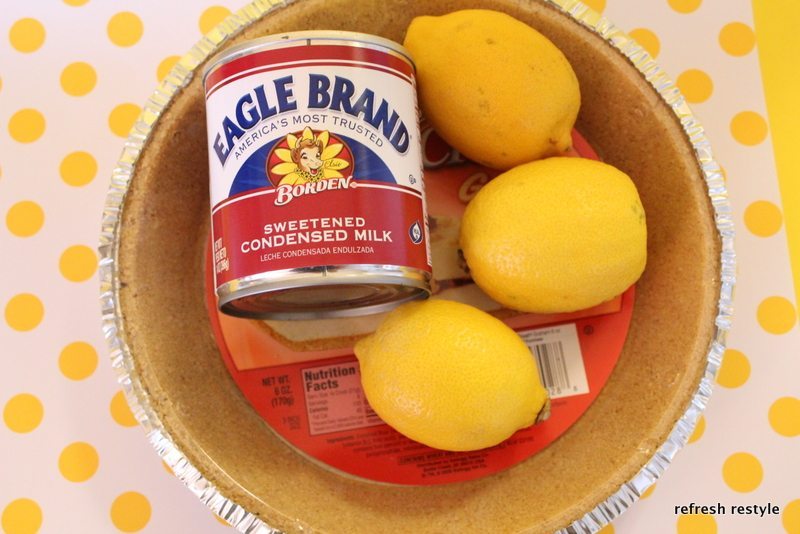 The Recipe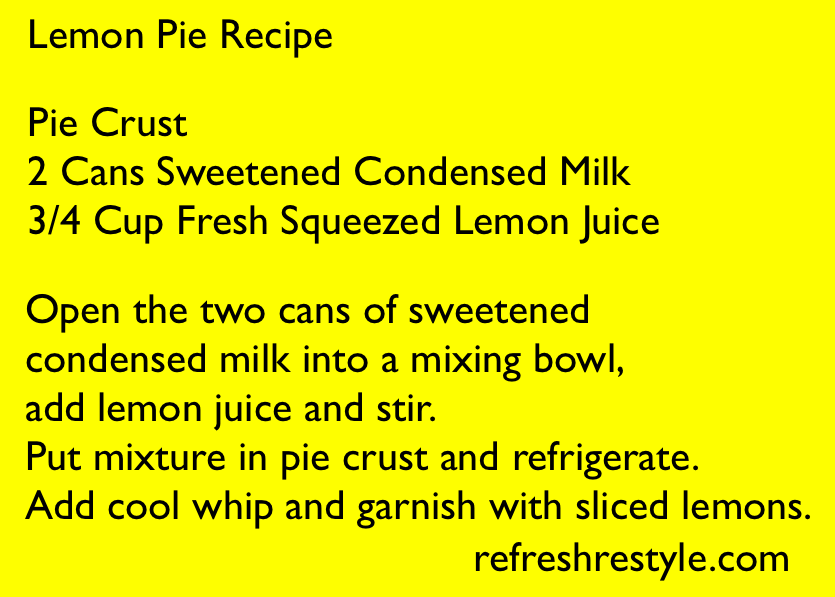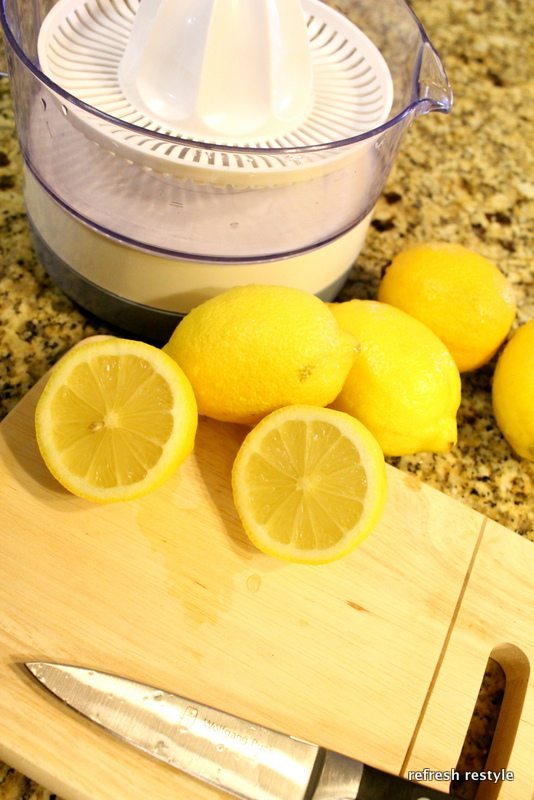 I squeezed mine the old fashioned way, with this little do-dad!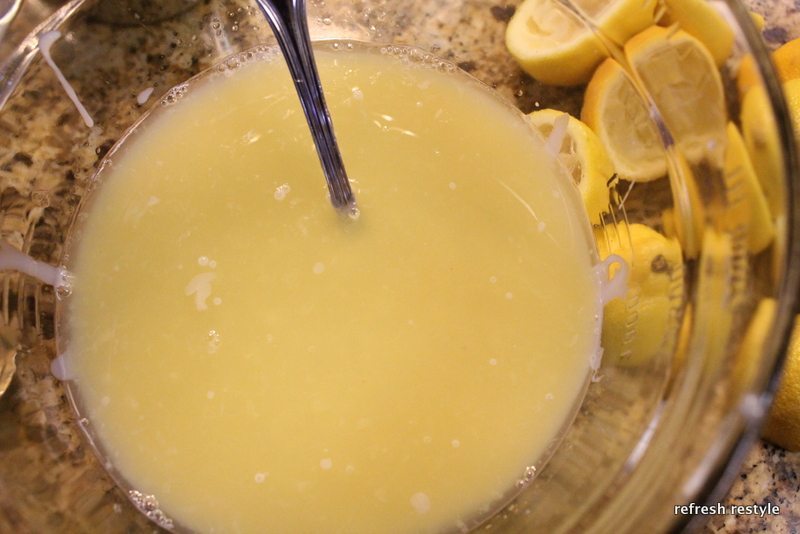 Lemon juice poured in to the bowl over the sweetened condensed milk.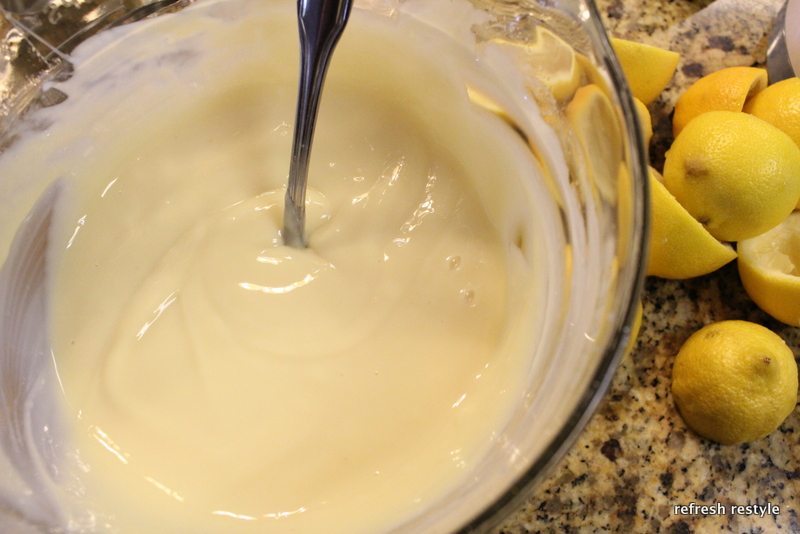 Stir well, it is already starting to thicken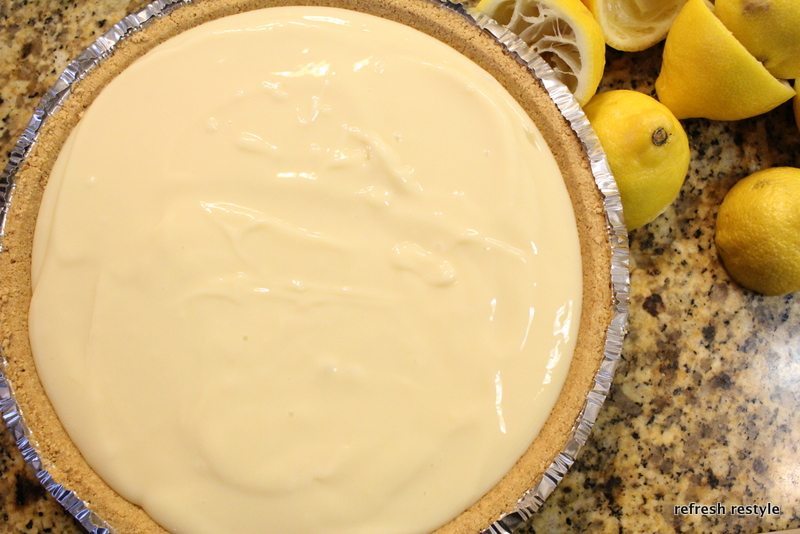 Pour in to the pie crust and refrigerate to chill.
Add lemons and cool whip to garnish!

The Copycat
And then I did this: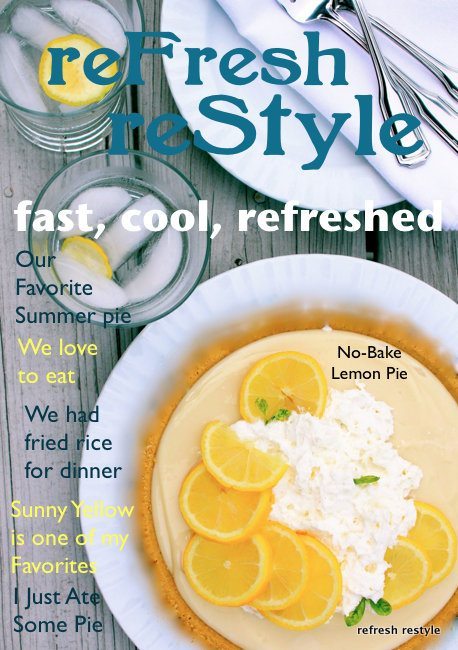 Better Homes and Gardens did this: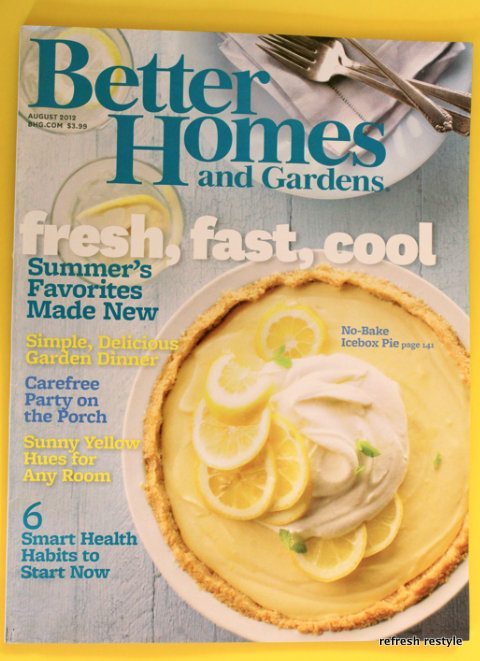 The Confession
I was supposed to paint my half bath, and then report my progress in a blog post on July 30th~today.  I didn't do it.  I have been so busy.  With the wedding, thrifting (more about Thrifting Day later this week) and trying to get furniture ready for my 2nd location at Two Women and A Warehouse <—click and like them on FB and when you're in Savannah, stop in and buy something.  Here's my space in Pooler…here.
I promise I am going to paint that bathroom!
Really I am!
Please go visit these ladies, they are working on projects like they're supposed to.  They are focused, unlike me!

Please check out what everyone else is doing

Amy @ Buffalo Roam, Dana @ Crafted Niche, Jaime @ Crafty Scrappy Happy, Heidi @ Décor & More, Tisha @ Delectable Home, Shannon @ Fox Hollow Cottage, Kirby @ Kirb Appeal, Holly @ Life as a Thrifter, Cassie @ Primitive & Proper, Debbie @ ReFresh ReStyle, Jessica @ Stay At Home-ista, Karah @ the space between, Laura @ Top This Top That and Kelly @ View Along the Way.
Sharing at:
Tip Junkie, Debbiedoo's, My Uncommon Slice of Suburbia