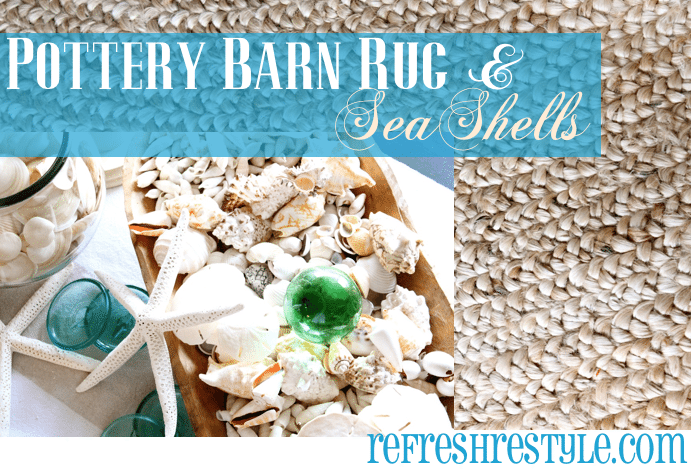 I have wanted this rug to put under my dream table…I didn't want to pay full price…
I'm just like that.
While I was taking a break from painting this week, I found myself wandering around thrift stores.
That's how I relax, by searching for more stuff to paint.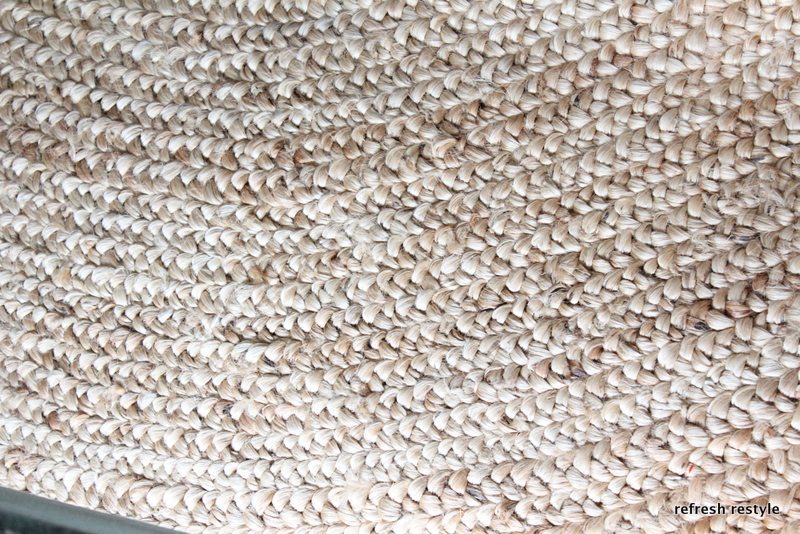 and this caught my eye =)
Could it be?  Yes, it was!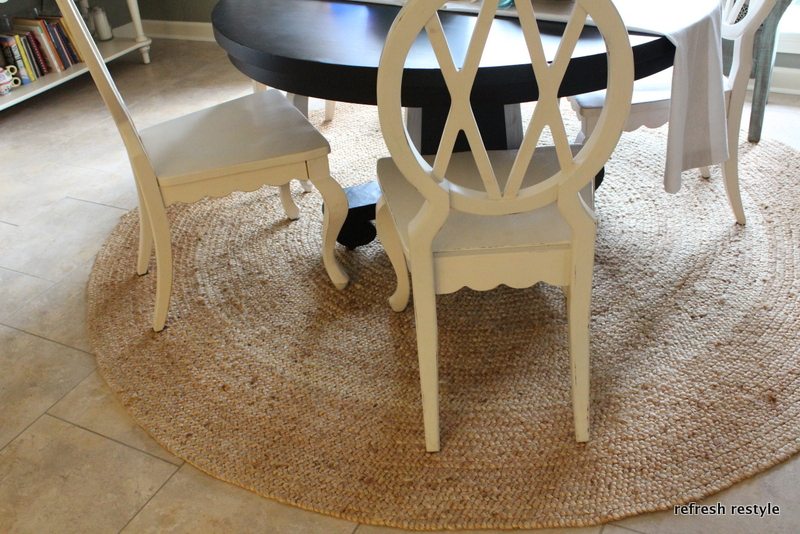 And it's the 8′ one.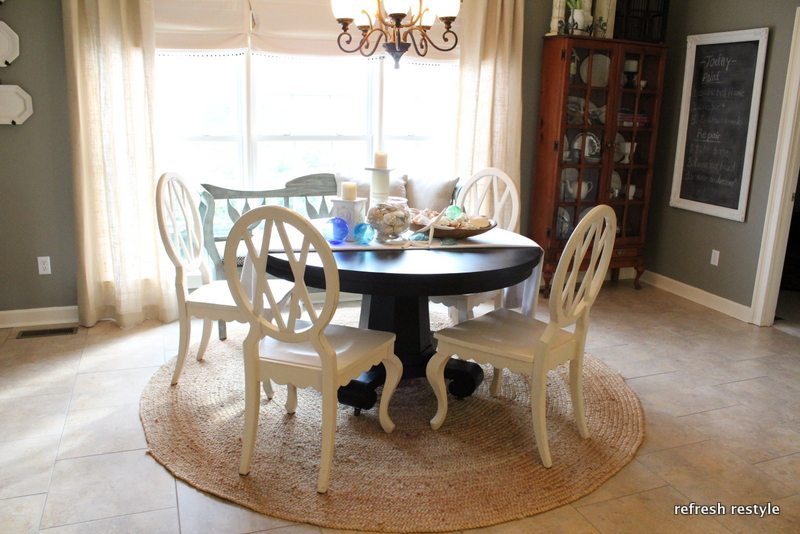 and it was 1/4 the price,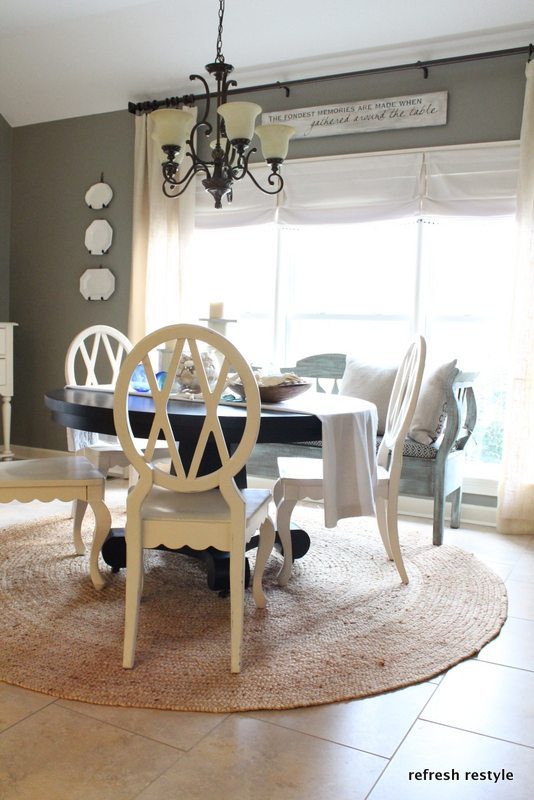 Yes, inexpensive dreams do come true.
If you are patient and lucky and thrift as much as I do.
……….
The crazy thing about the day I found the rug,
I also found this: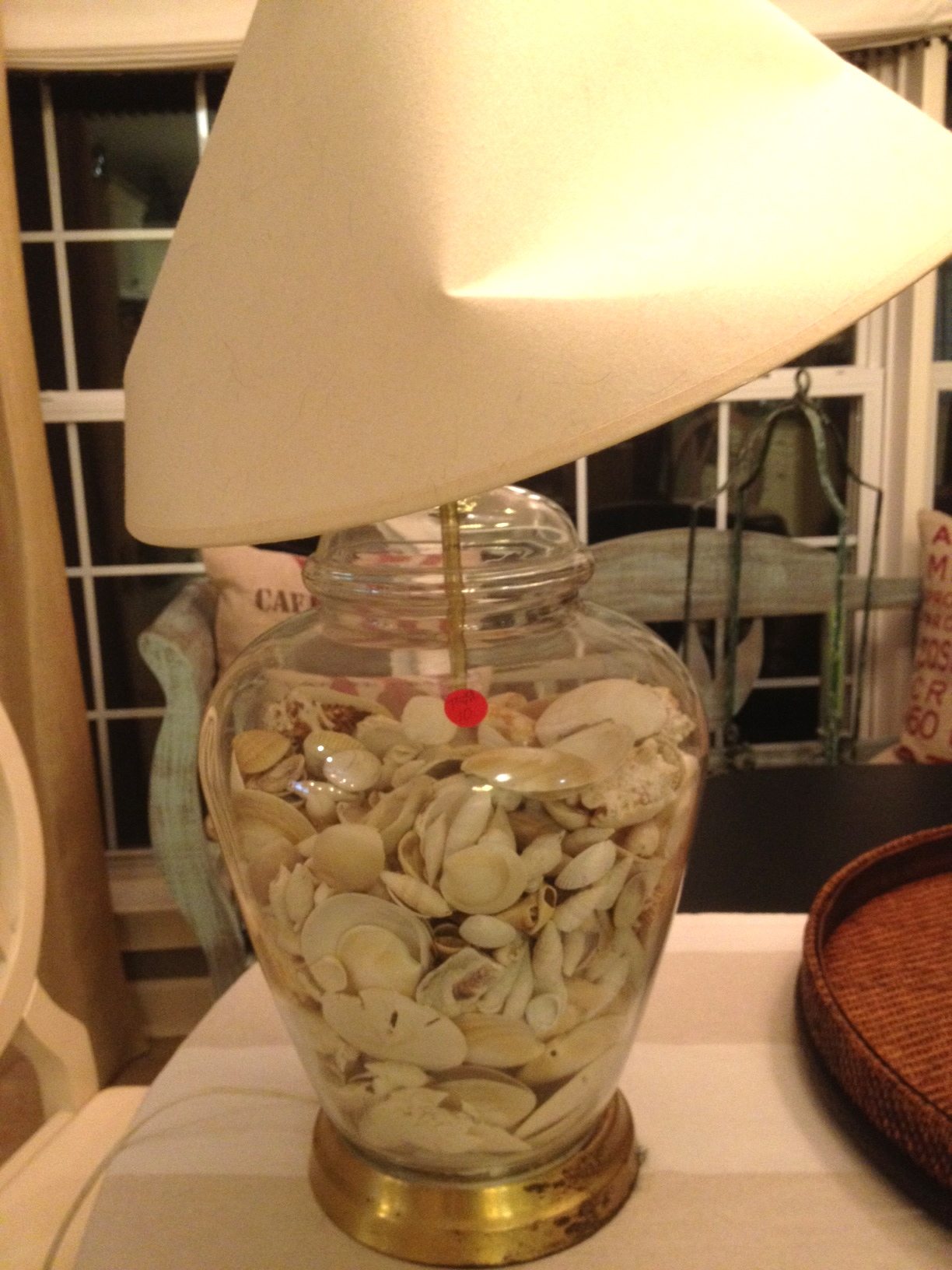 You can never have enough bent lamp shades
and sea shells.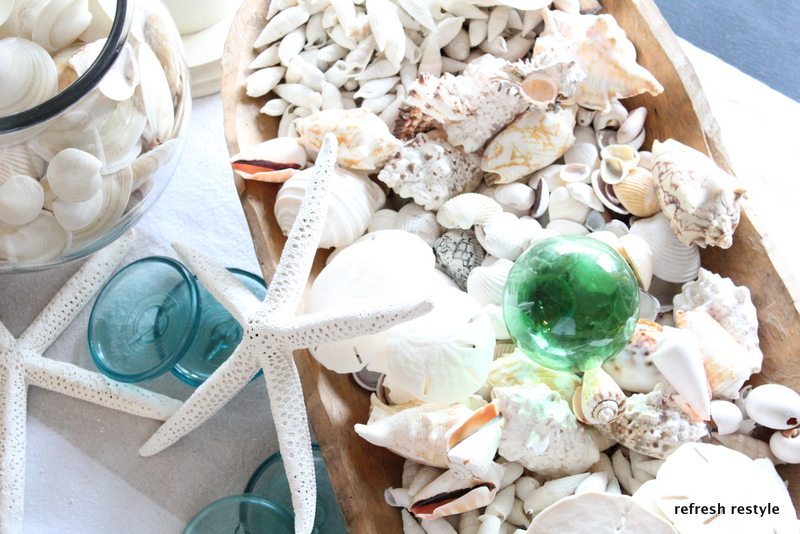 I opened up the base of that lamp,
poured out my treasure
and separated the shells.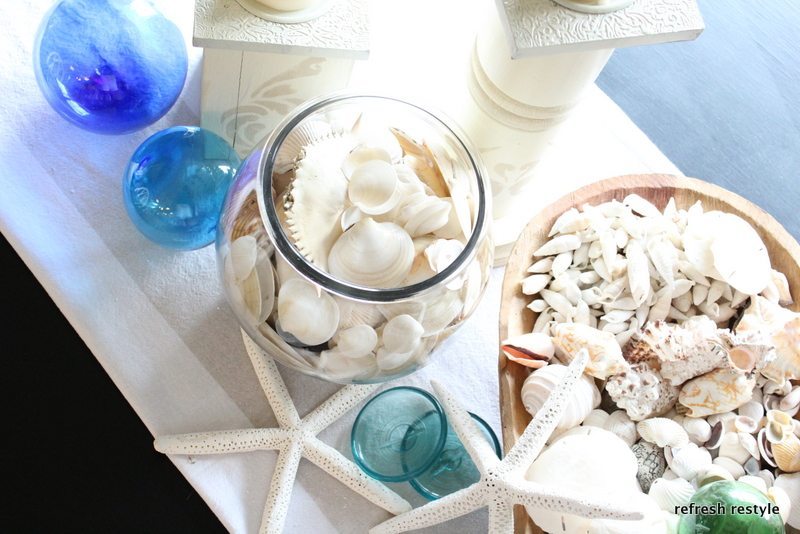 I put some in this fish bowl and some in a dough bowl.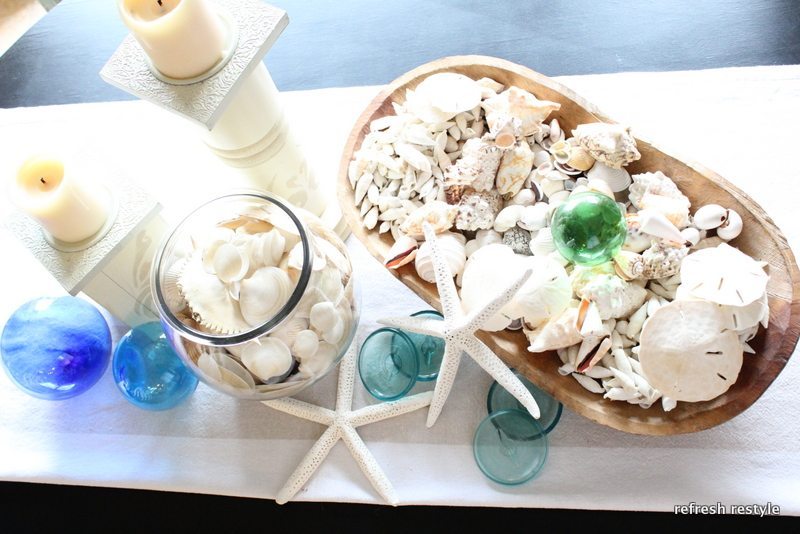 I took a step back, looked at the rug and looked at those shells
and smiled.
I think the table smiled too.
be.refreshed.
Sharing at: