Spring has sprung and it's coming up pansies! Our Celebrations of Home group of bloggers is back the month with ideas for spring! Be sure to see all the spring has sprung ideas at the end of the post!
I love the time worn look of clay pots, don't you? What do you do when you don't have any old pots?
Let me show you how to age clay pots…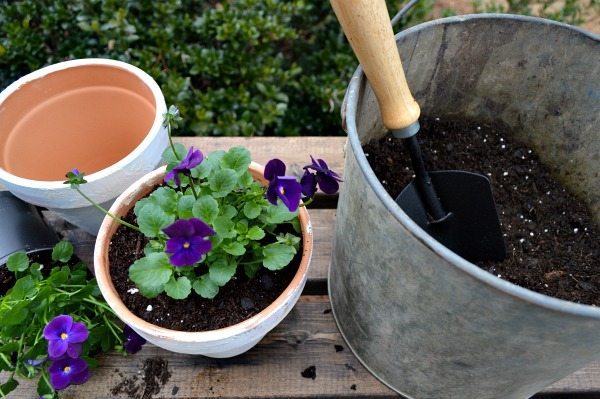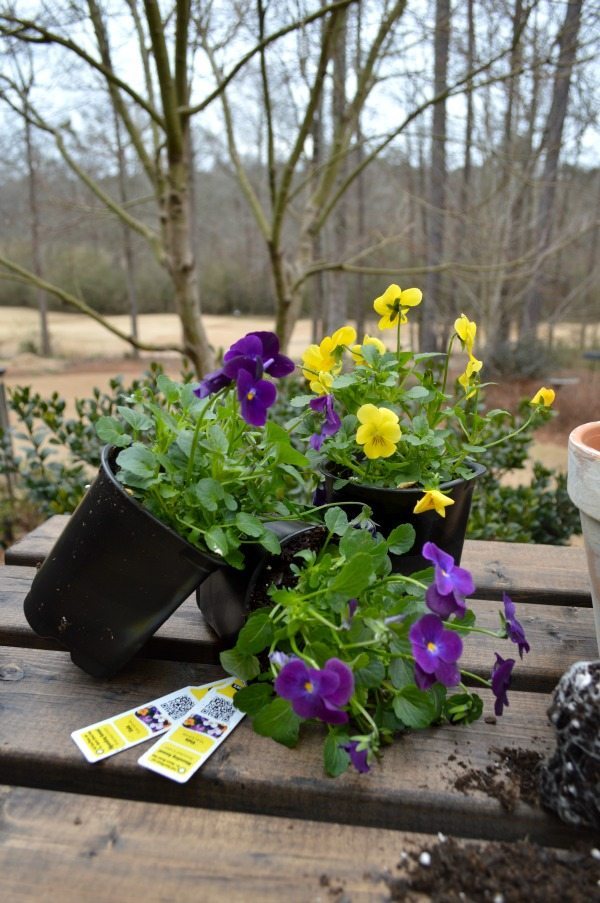 Easy project and I think you will love the results! 
You will need:
Clay pots
Embossing Cream (I used Maison Blanche Glacage Natural)
Hair dryer to speed things up.
Outdoor paint ( I used Maison Blanche)
Apply the embossing cream in areas to create raised and cracked areas. Dry the embossing cream. Paint with a dry brush lightly dipped in your paint. Dry completely and plant your pansies or other flowers of choice.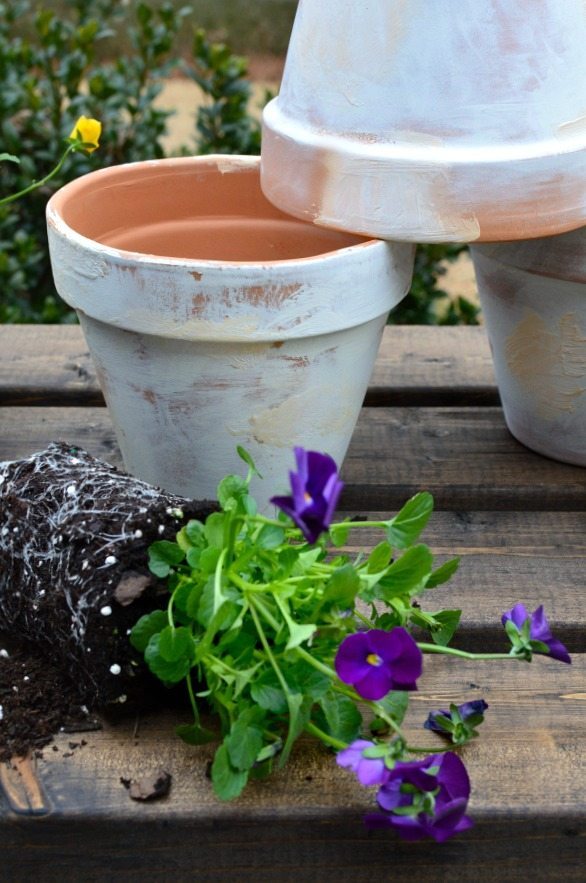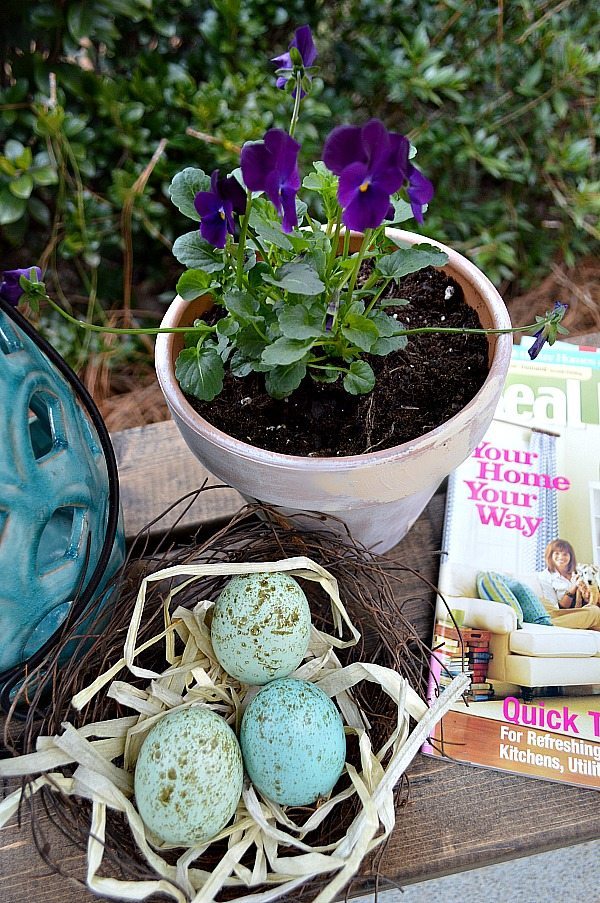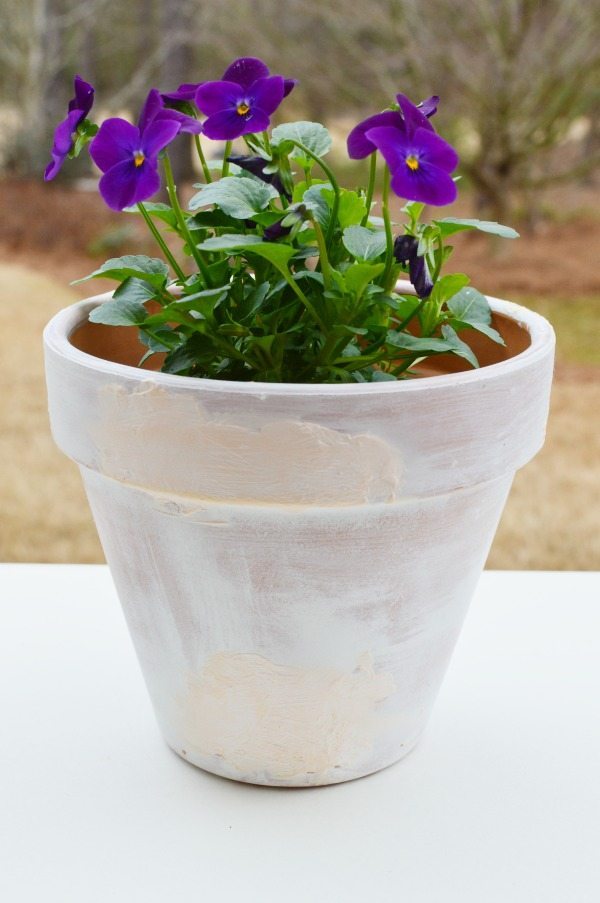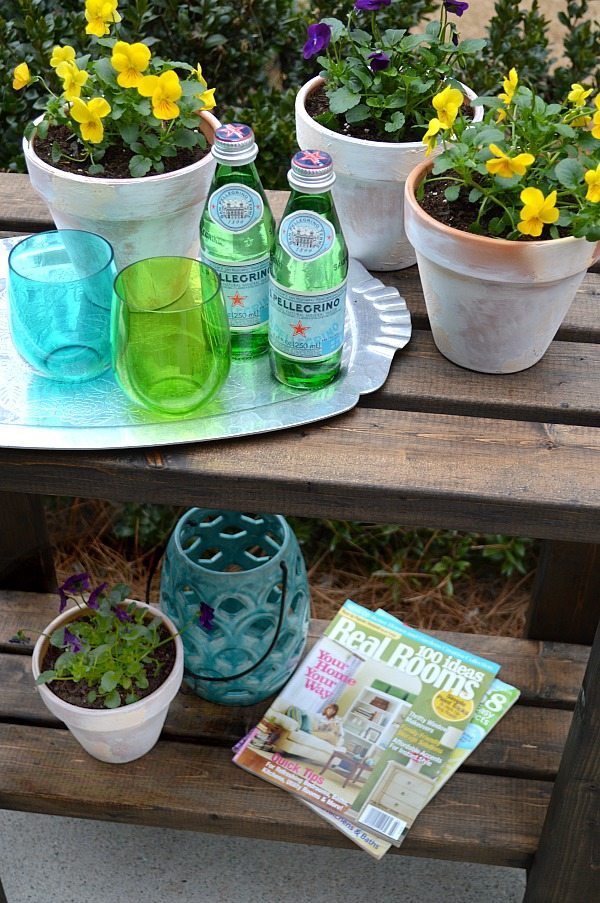 I love having a variety of pansies planted in small aged clay pots, I use them to decorate for spring. They last a lot longer than cut flowers and they look great spread around your patio and on the dining table outside. Heck, I've used them inside for a centerpiece also!
You can make your own potting table, just like I did. Find the instructions here: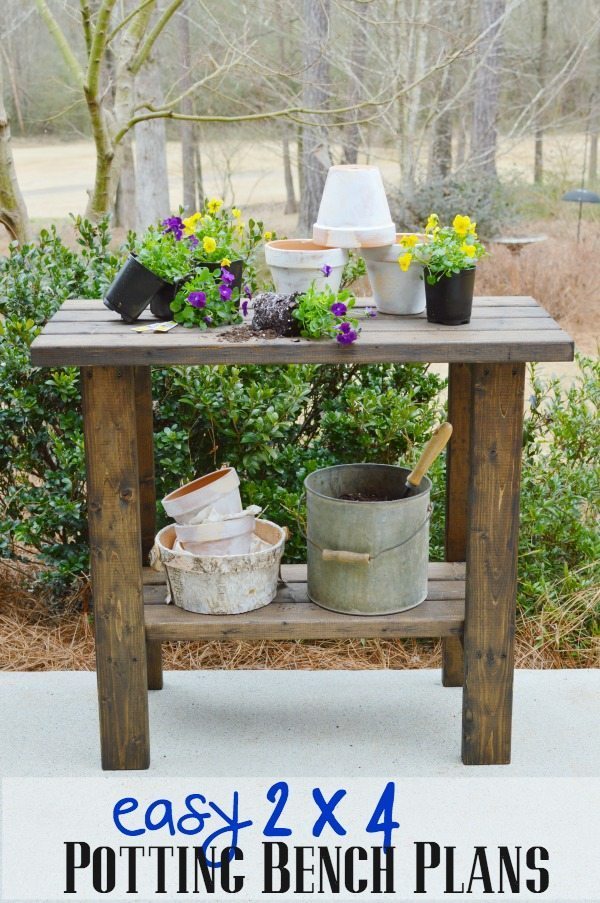 See more Clay pot ideas: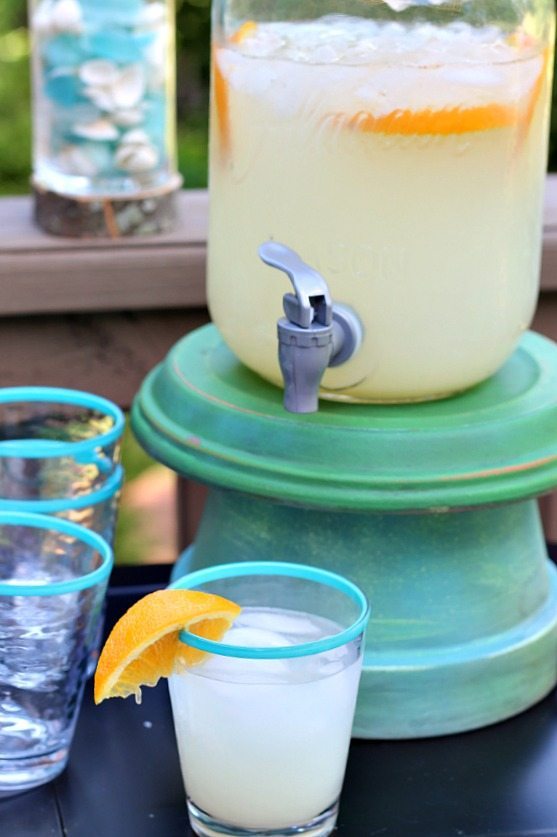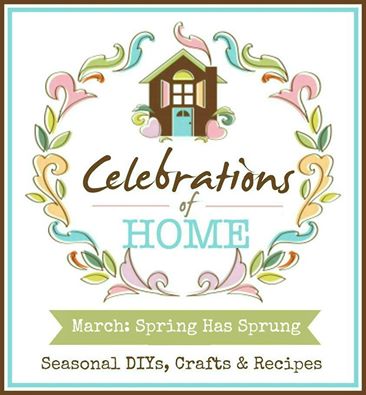 I love spring and all these beautiful ideas from our Celebrations of Home group!