Hey guys, today I'm sharing a fun idea for your front door!
Burlap and Flowers
On one of my recent outings, I was cruising the isles of Hobby Lobby and I came across these burlap grow bags. They were around $3 each and I thought it would be cool to grow something in a burlap bag, lined with plastic with drain holes. Yep, I was going to create a live door decor, just like I did here.
And then I thought about this crazy weather and I went over and grabbed these pretty artificial flowers.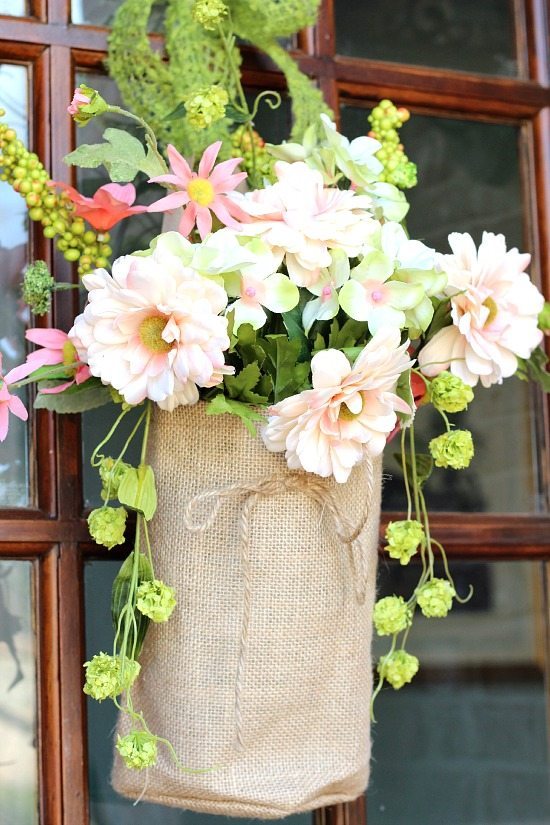 I am loving the pinks and greens with a few pops of coral.
Grow Bag
Stuff with floral foam
Start placing the flowers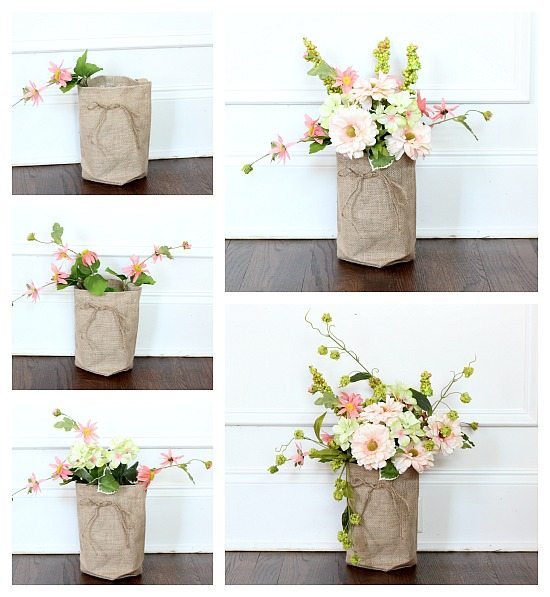 I bought 2 bunches of flowers and 2 stems of greenery. I cut each stem, so that I could place them individually.
I'm loving the burlap and flowers together.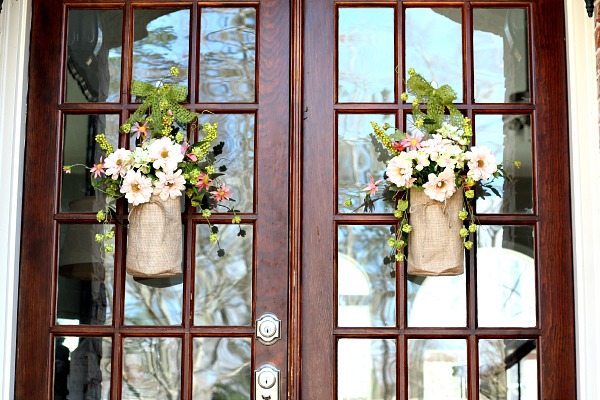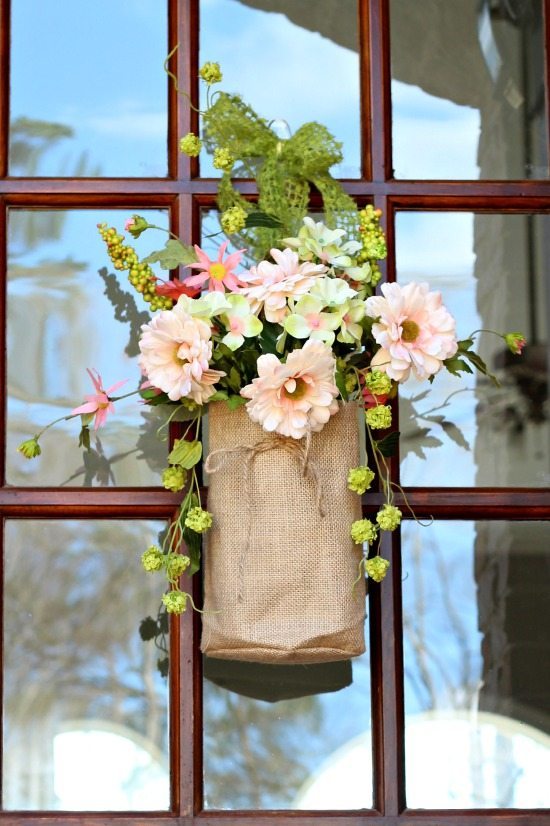 The next time your cruising Hobby Lobby, pick up some Grow Bags.
Here you can see a little more about how I placed the flowers and greenery…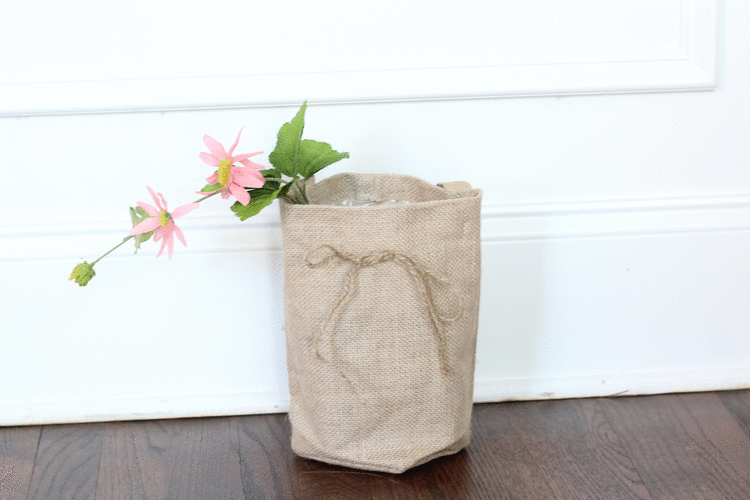 What's on your front door?? How about burlap and flowers!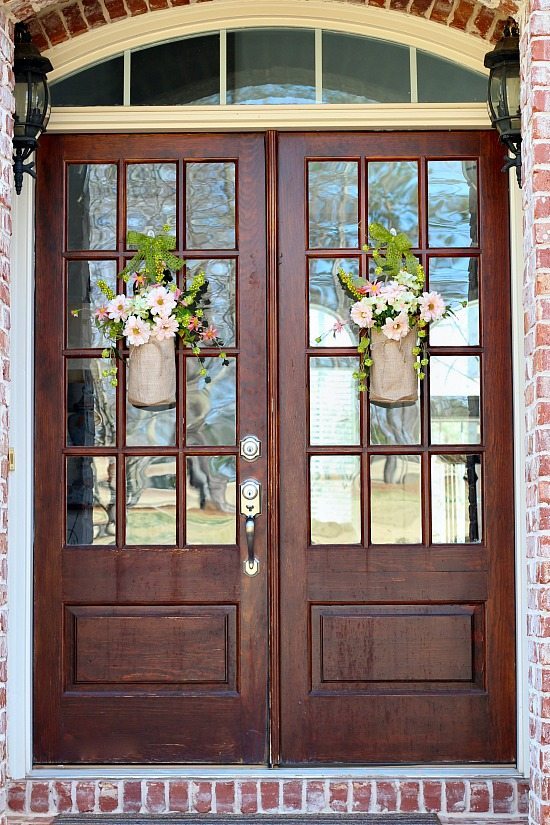 My next project is sanding and staining the front doors 😉
Stay tuned for that fun project!
Click on the photo to see an idea for your spring mantel and how I tricked persuaded Barry to put that gate above the mantel: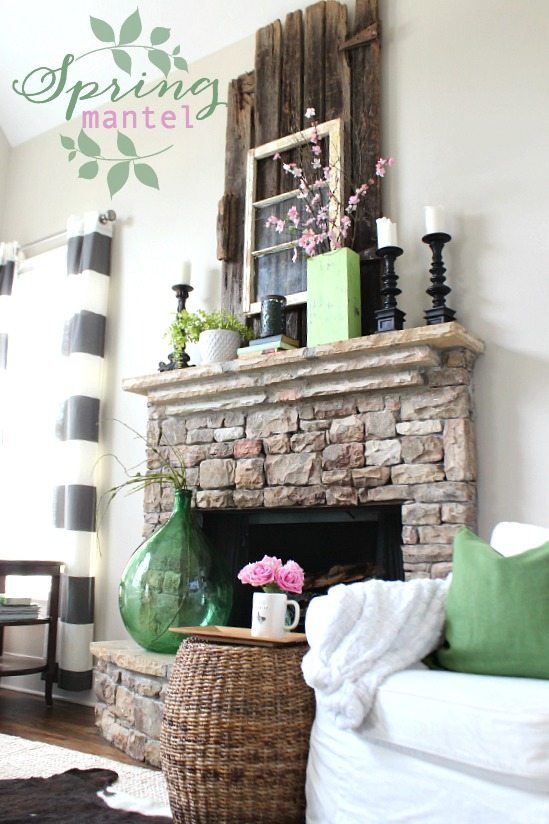 Click here to see what you've missed this week: Fresh Ideas