This post has been sponsored by The J.M. Smucker Company. I received product and compensation, but all opinions are my own.
COFFEE PAIRING: MISSISSIPPI MUD CAKE RECIPE (SIMPLIFIED VERSION)
Today I'm sharing one of our favorite recipes, Mississippi Mud Cake (my simplified version) paired with our favorite Folgers® coffee roast.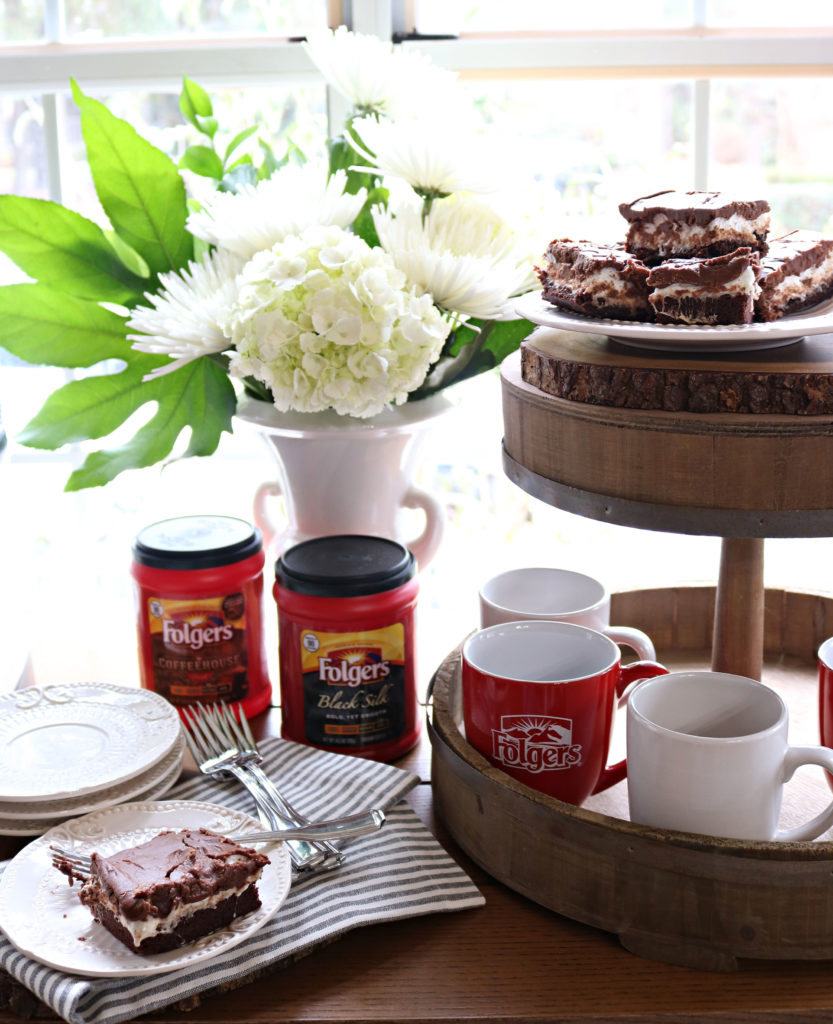 The Folgers® Coffeehouse is a favorite of ours, the medium to medium dark blend is our go-to for any time of the day, making the perfect pairing at home. It's flavor is smooth and bold perfect for adding cream and sugar, if you like. I love it with breakfast and an afternoon pick me up. When it comes to entertaining, it's an all around great roast that I'm sure your guests will love.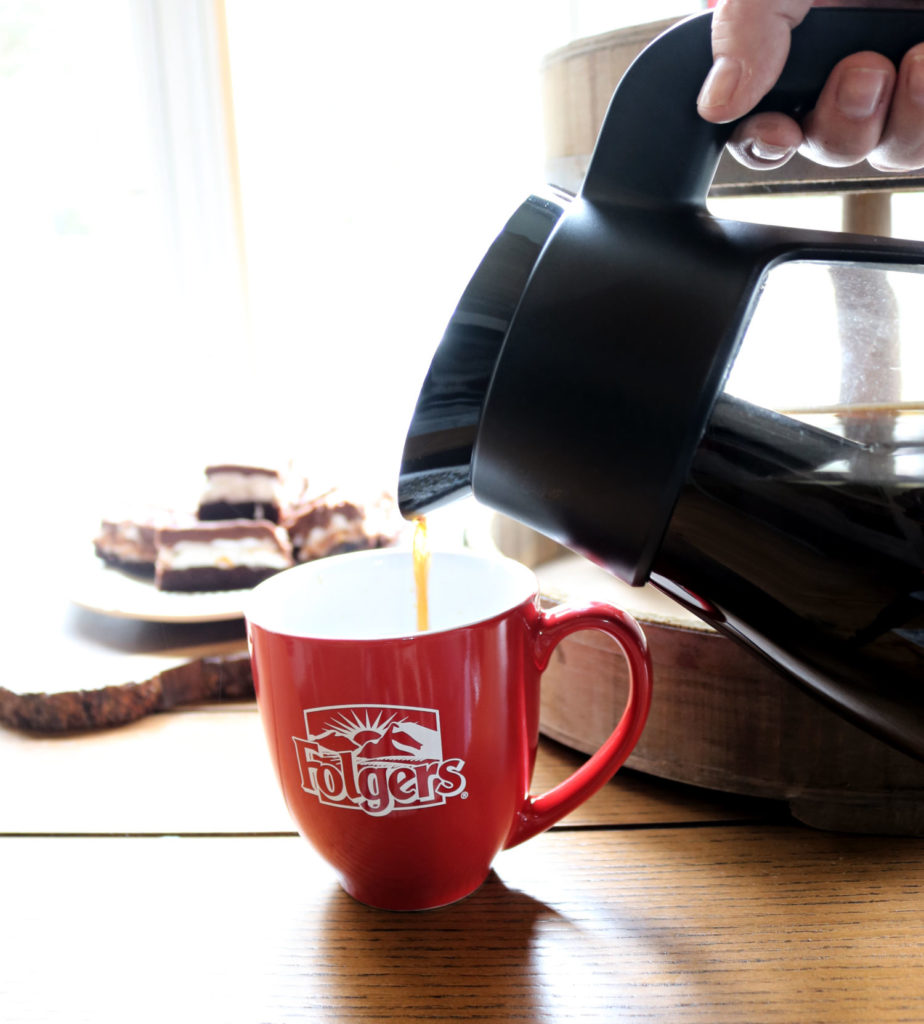 If you're looking for a full bodied dark roast, Folgers® Black Silk is what we recommend. We love the smooth full-bodied cup of black coffee, it tastes great with the more than sweet taste of my Mississippi Mud cake. Chasing all that chocolate flavor with the rich taste leaves you wanting another bite.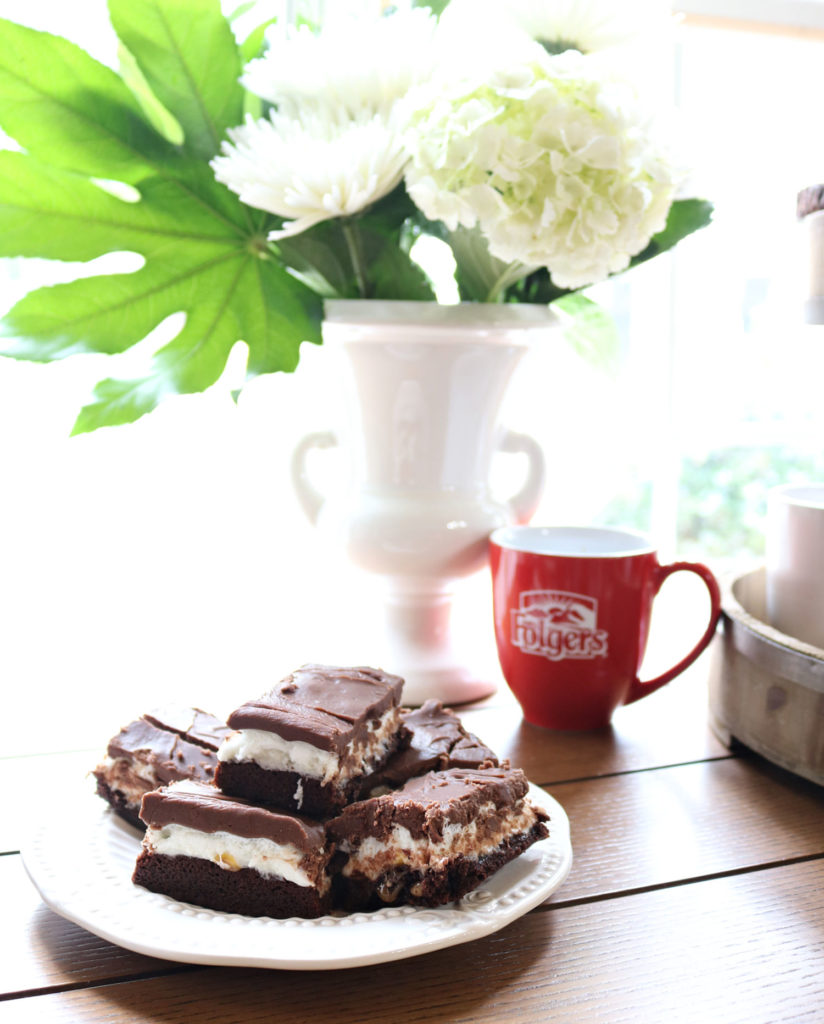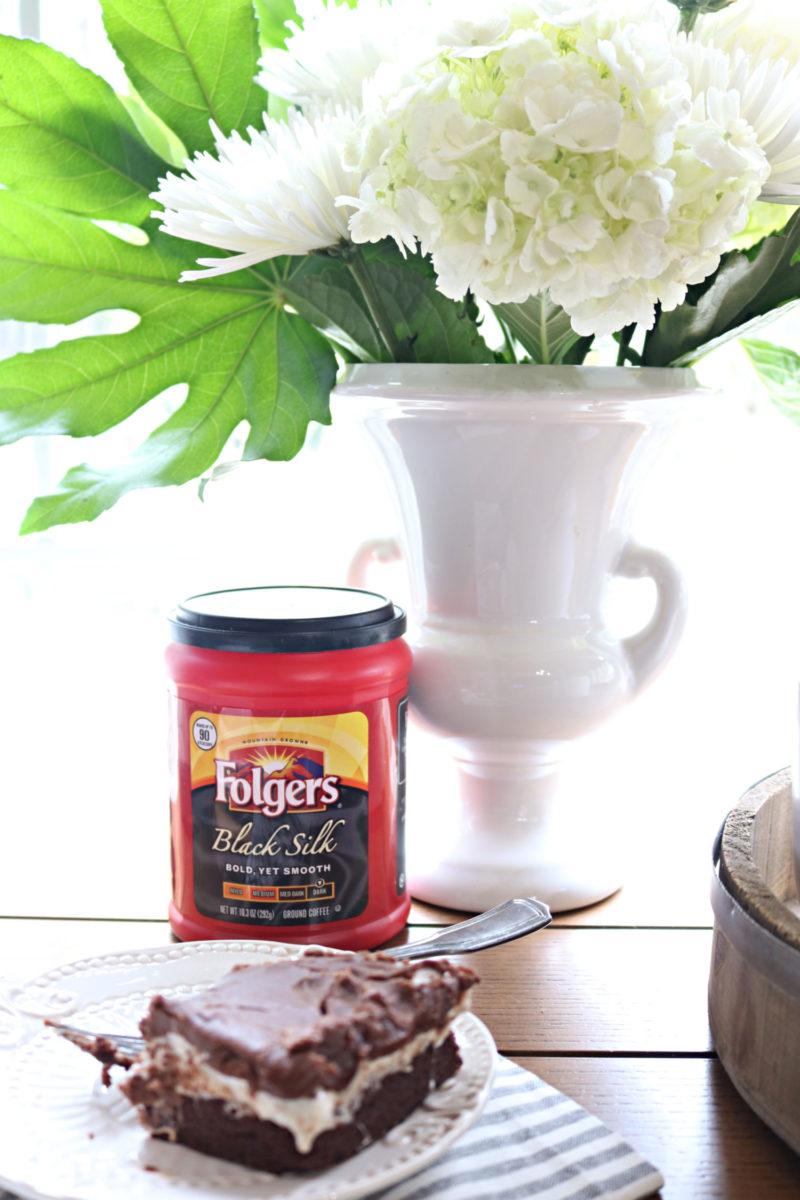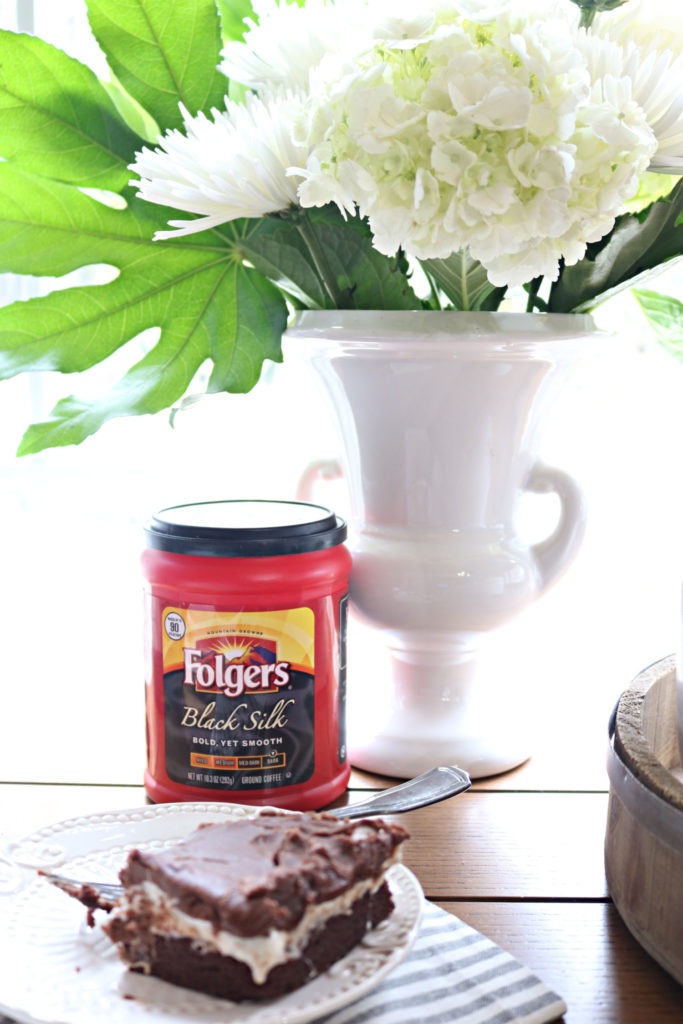 When it's time to relax after a meal with family or friends make a big pot of your favorite Folgers® and enjoy with your favorite dessert. The recipe that I'm sharing today is a crowd pleaser and you can make it in no time. By using a simplified version, you will have more time for yourself or to prepare for guests.
Recipe for Mississippi Mud Cake (Simplified Version)
Mississippi Mud Cake (Simplified Version)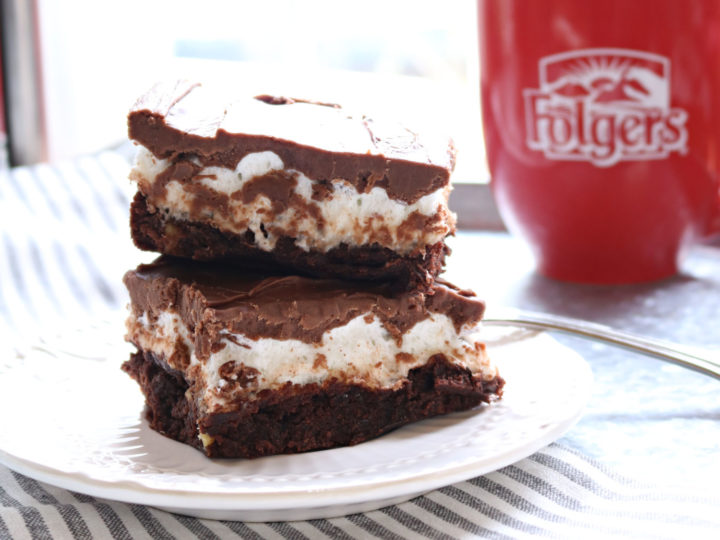 Prep Time 10 minutes

Cook Time 20 minutes

Total Time 30 minutes
Ingredients
Brownie Box Mix (plus ingredients to make)
Pkg. Miniature Marshmallows
1 stick butter
1/4 c baking cocoa
1/3 c milk
3 c powdered sugar
1 t vanilla
Instructions
Bake brownies according to directions on the box.
Remove from the oven, while still warm add marshmallows to the top of the brownies. Place back in to the oven for a couple of minutes until the marshmallows have melted.
Allow brownies to cool.
Make the frosting by melting the butter in a pan.
Add 1/3 c milk to the melted butter.
Add vanilla and cocoa to the mixture, stir.
With a hand mixer slowly add the powdered sugar, beat until smooth.
Notes
Pour chocolate topping over the marshmallow area. Refrigerate until the frosting has set up.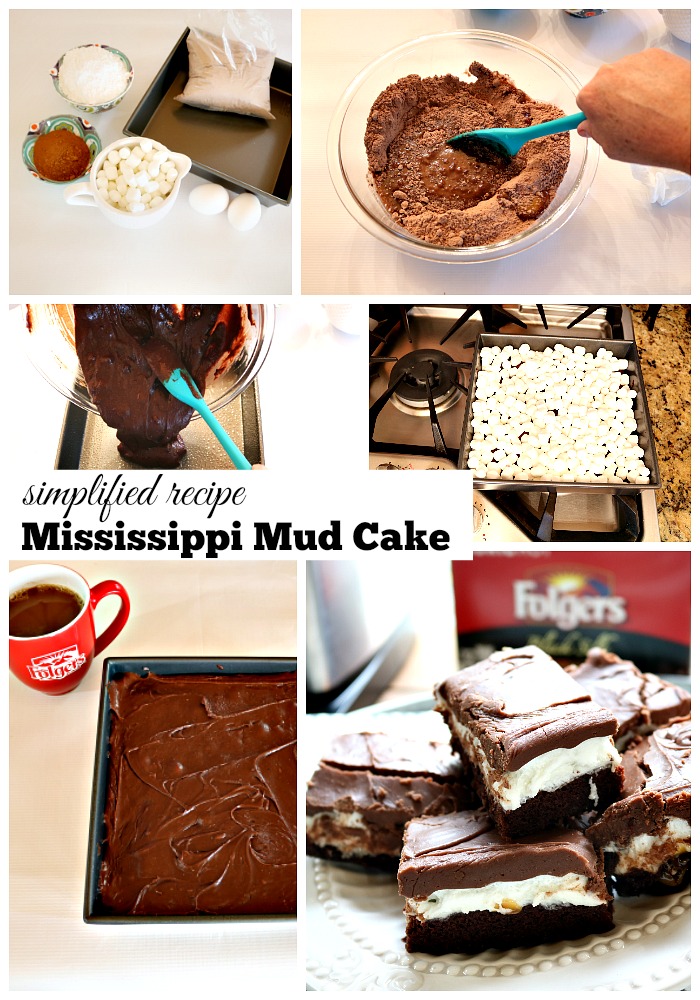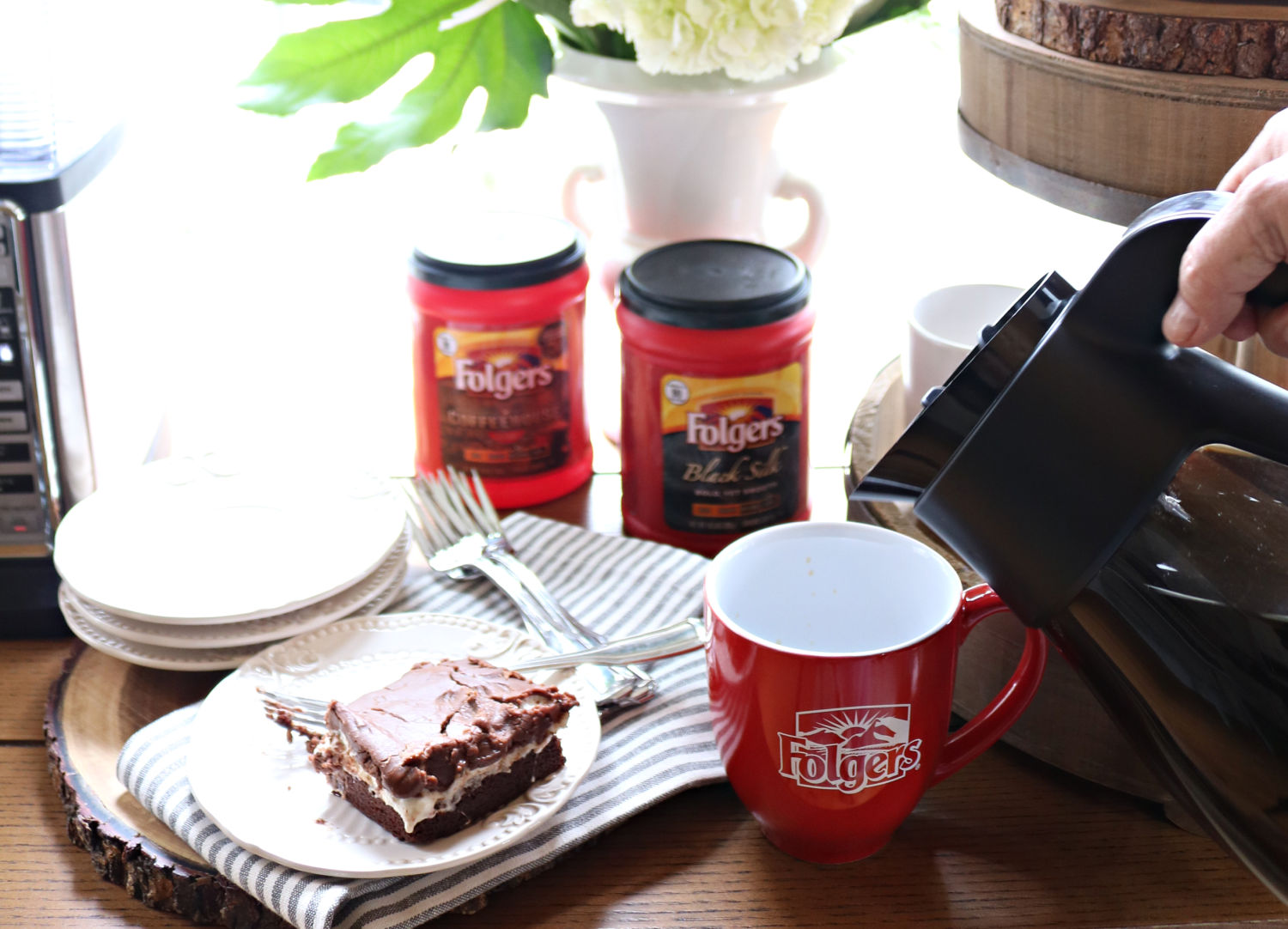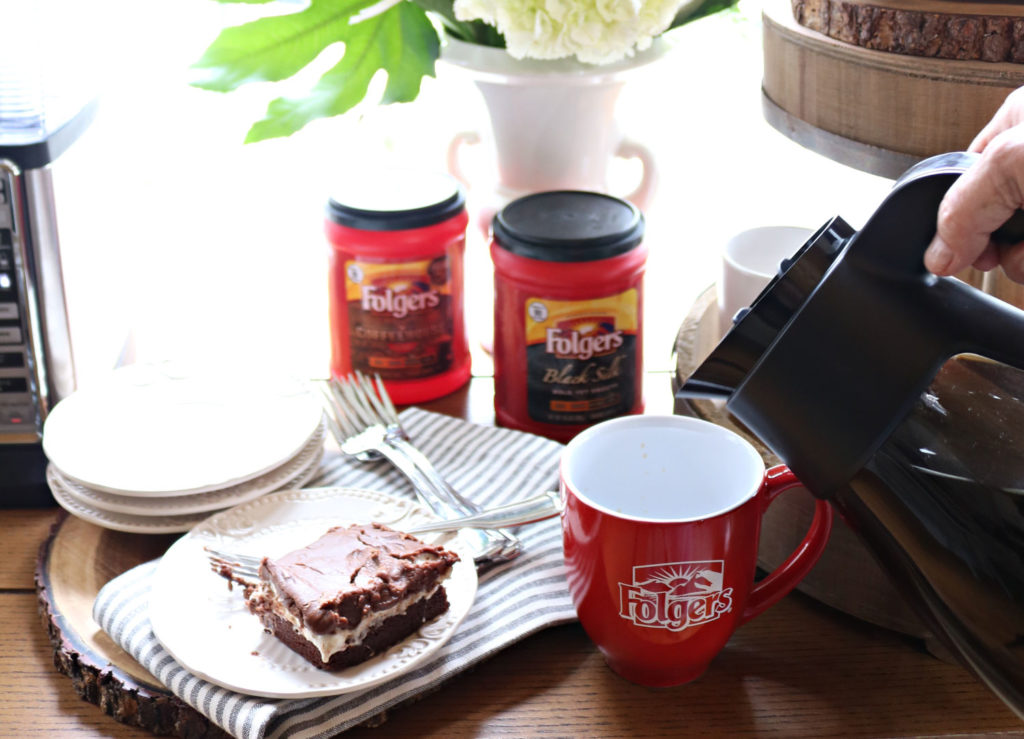 You can use the following guidelines to find your favorite flavor:
Light Roasts: if you enjoy fruity, acidic, bright or floral flavors.
Medium to Medium-Dark Roasts: if you love caramel or nutty flavors.
Dark Roasts: if you like full-bodied bittersweet or chocolate flavors.
I guess you know by now that our favorites are the medium to dark roasts, smooth and bold. Folgers® has such a wide variety of flavors and 17 roast options, there is one for everyone. There are so many options, I would love to know which one is your favorite.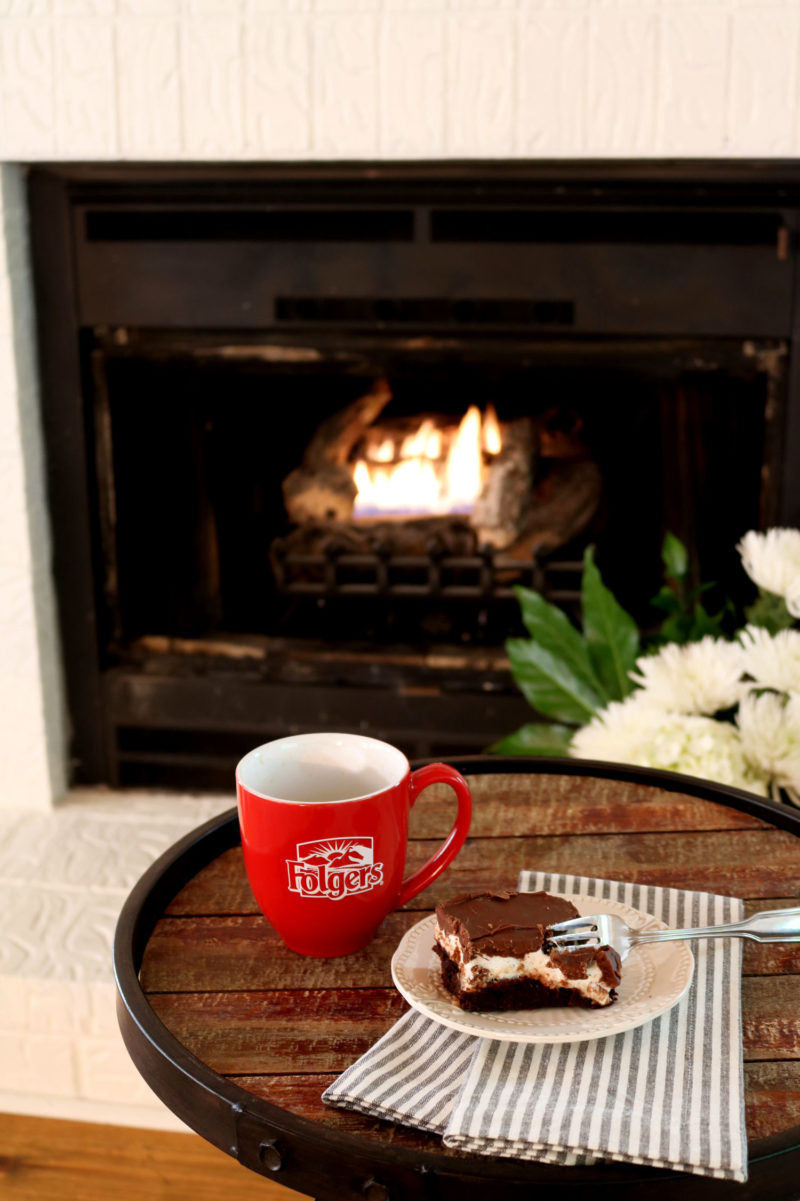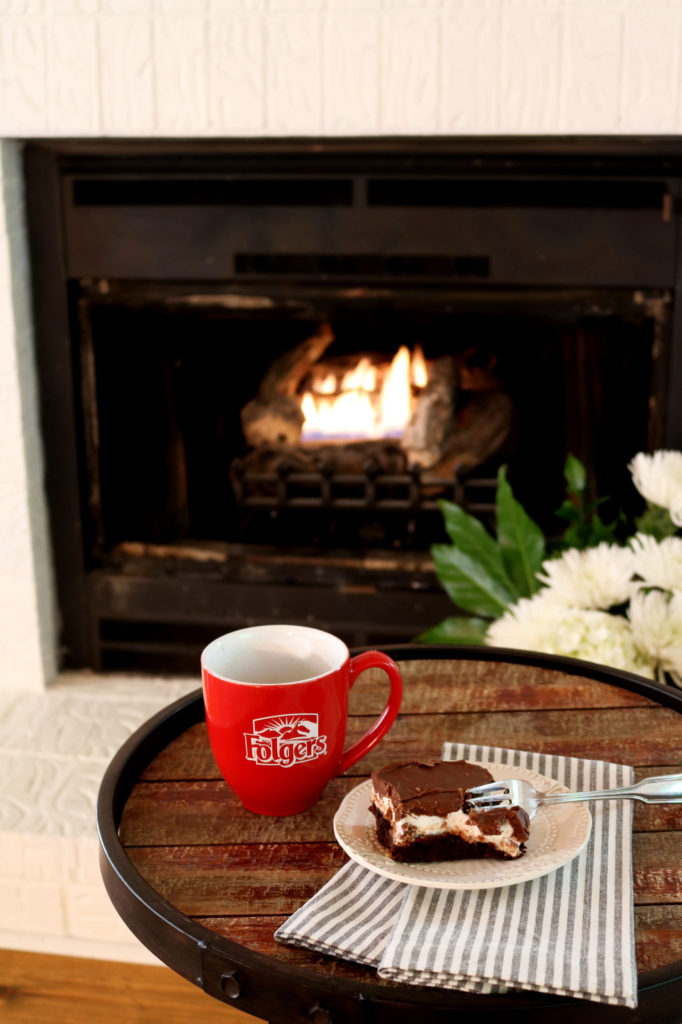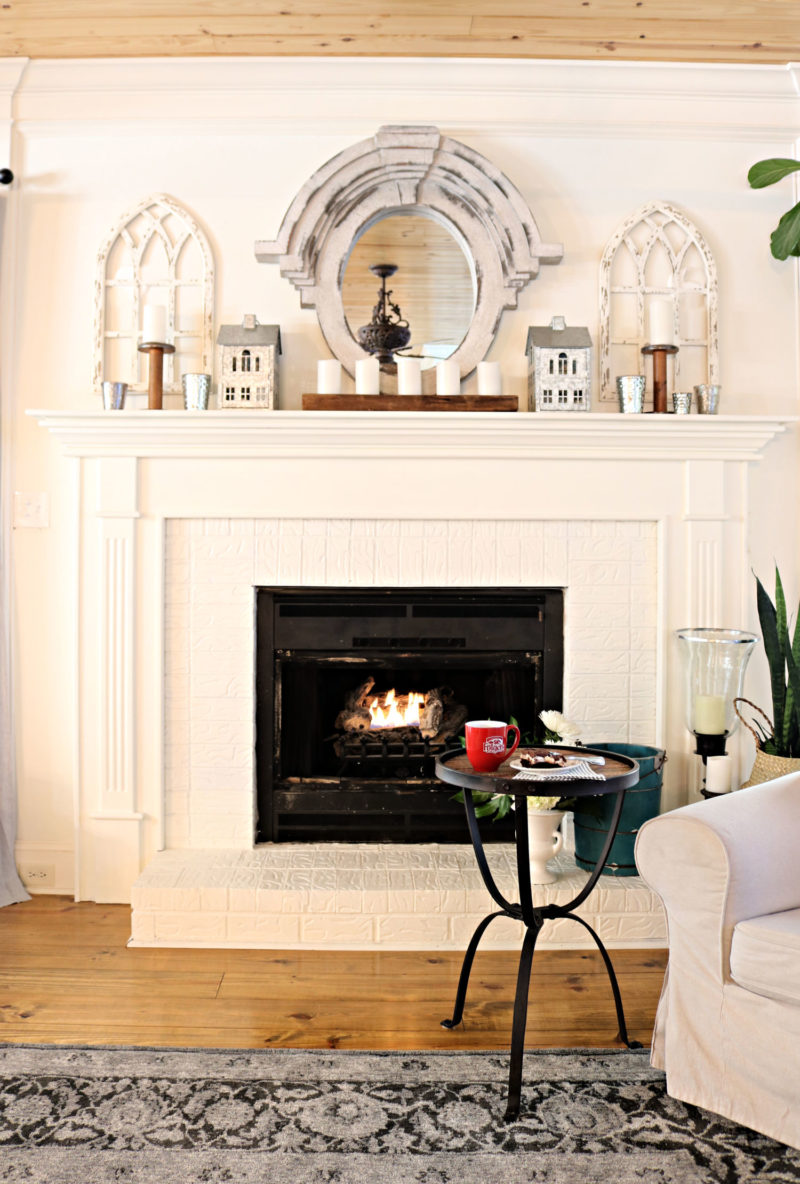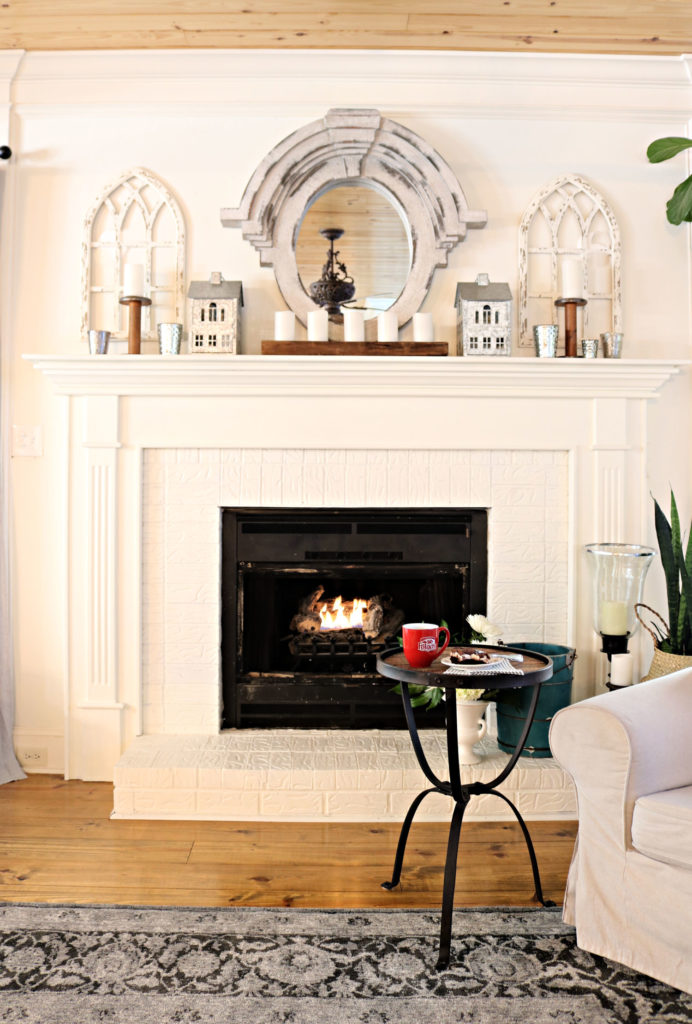 Whether enjoying a cup after a big meal with your favorite dessert or any time of the day, you can find more inspiration with coffee pairings at Folgers® . They enlisted renowned dessert chef
and Milk Bar founder, Christina Tosi, to create three dessert recipes inspired by and to pair with the wonderful flavors of Folgers® coffee. Folgers® unique dessert and coffee pairing guide is available online and includes:
-Raspberry Swirl Bundt Cake with grapefruit glaze paired perfectly with Folgers® 100%
Columbian Coffee
-Tiramisu Layer Cake with truffles, an Italian delicacy with a twist featuring cannoli
cream and rich chocolate truffle crumbles paired perfectly with Folgers® Gourmet
Supreme® Coffee
-Pretzel Mug Cake with honey drizzle, a sweet and salty take on a popular microwavable
treat paired perfectly with Folgers® Coffeehouse Blend
I will be adding a few of these to my list of recipes to try, what about you?
FIND MORE FOLGERS IDEAS HERE:
MOCHA LATTE – SLOW COOKER COFFEE
COFFEE BAR BRUNCH IDEA
.