COZY FALL FARMHOUSE DINING ROOM
Today I'm sharing how I added a few finishing touches to my farmhouse dining room. The room needed a refresh. We had all the basics; table, chairs and storage. The tabletop was made by a friend of mine with very old barn wood and a thrift store base. The chairs are 20+ years old and I painted them a few years back. I added a new rug and a few farmhouse galvanized finds, ok maybe more than a few but who's counting? Just in time for all the fall dining and I can't wait to show you!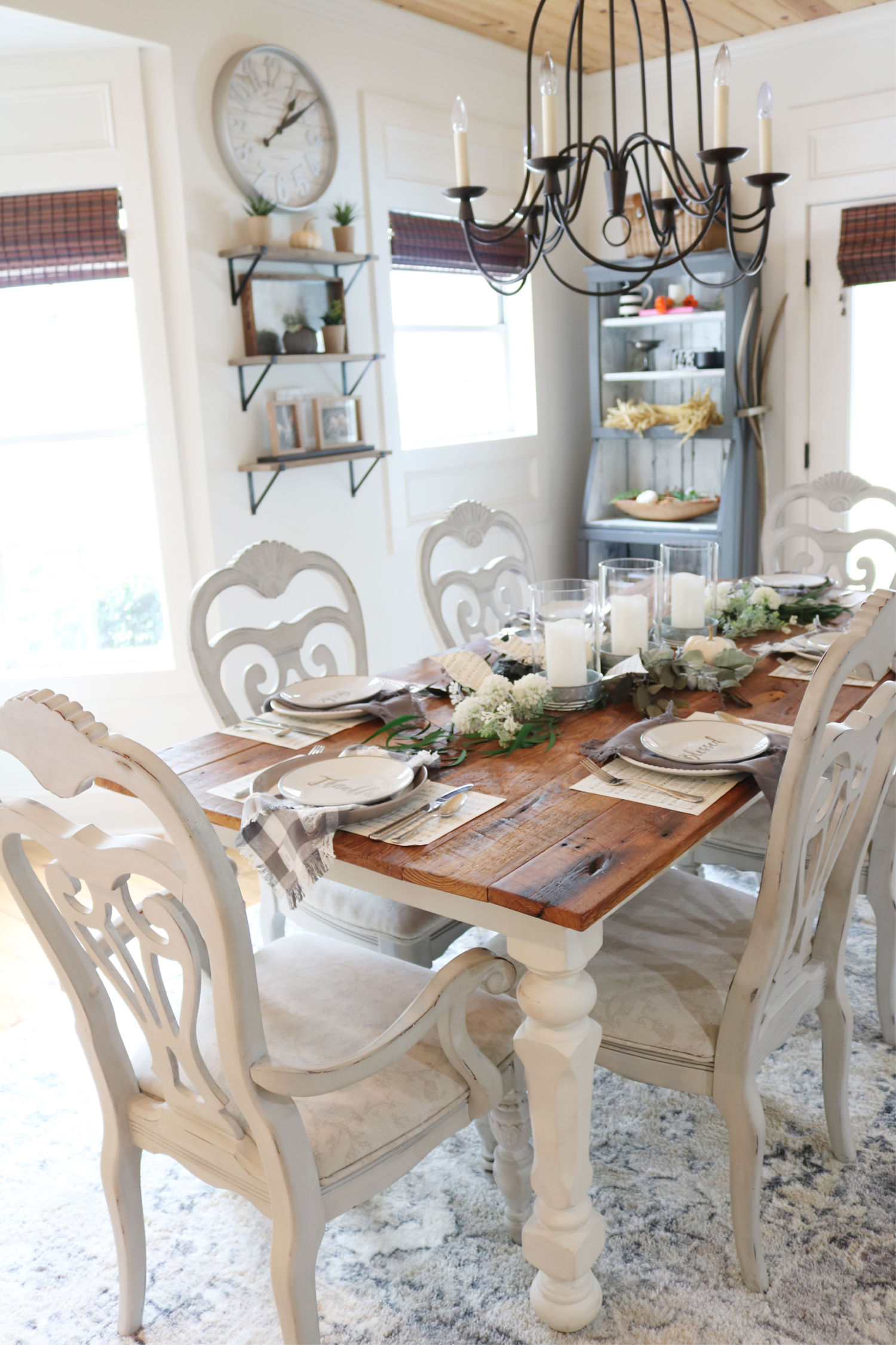 As a brand ambassador for Better Homes & Gardens atWalmart each month we are posed with fun challenges and this month it's all about decorating for fall. I will be adding my affiliate links below each area so you can find the items that I used. Just click on the picture.
Our family gathers here for many occasions including Thanksgiving. It feels great to have the room ready for entertaining.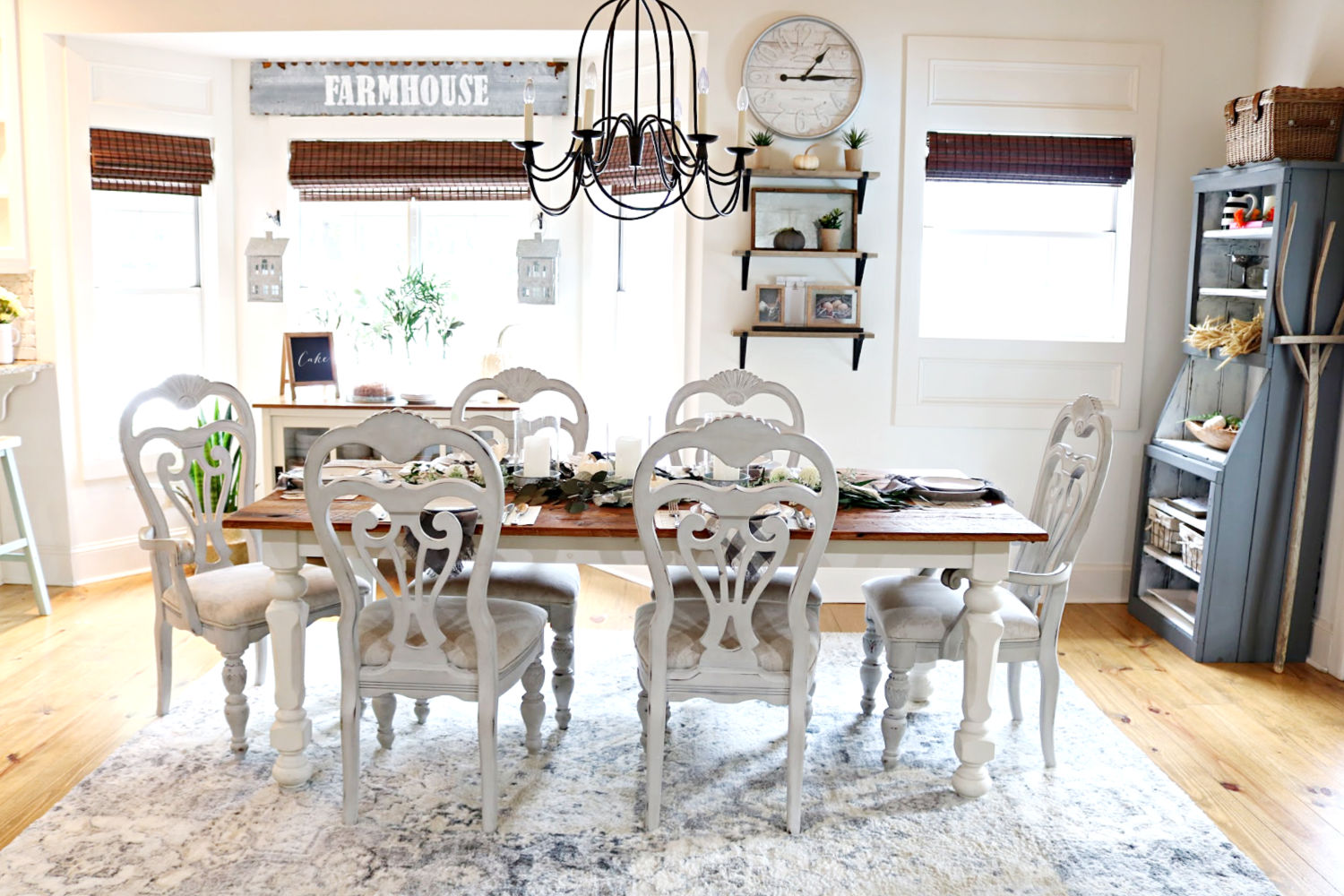 FALL FARMHOUSE DINING ROOM DETAILS
Start with a clean slate. I had a few items hanging on the wall, I removed those and prepped for the shelves.
SHOP THE DINING ROOM
[show_shopthepost_widget id="3321871″]
The room before: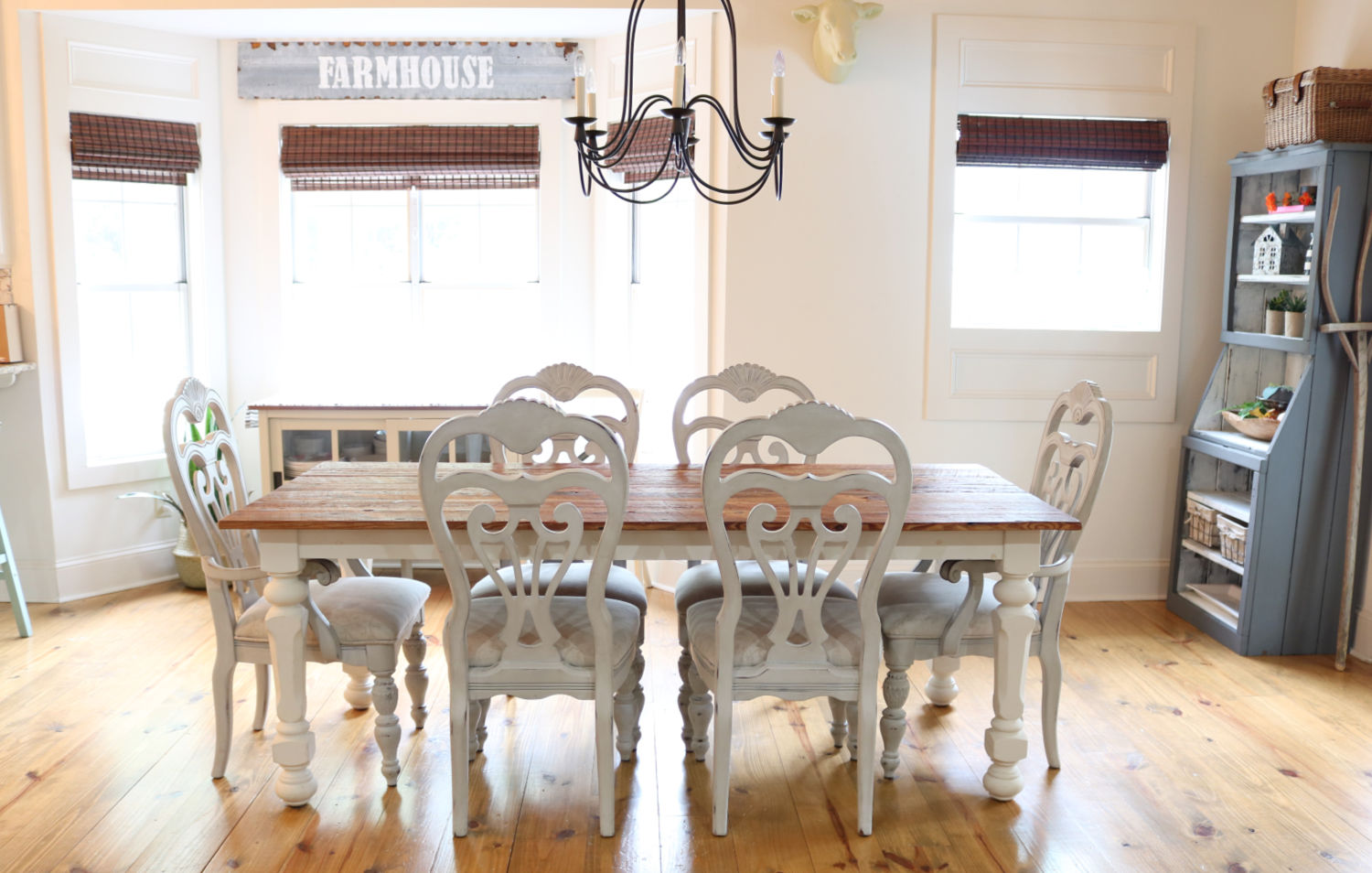 I love mixing in a few fun touches, like the placemats. Up until two years ago, we traveled to Alabama for Thanksgiving and we would listen to Christmas music on the road trip. Now we live here. I thought I'd throw that memory in by making paper placemats and a few leaf shapes made from a Christmas song book to complete the look of the farmhouse dining room.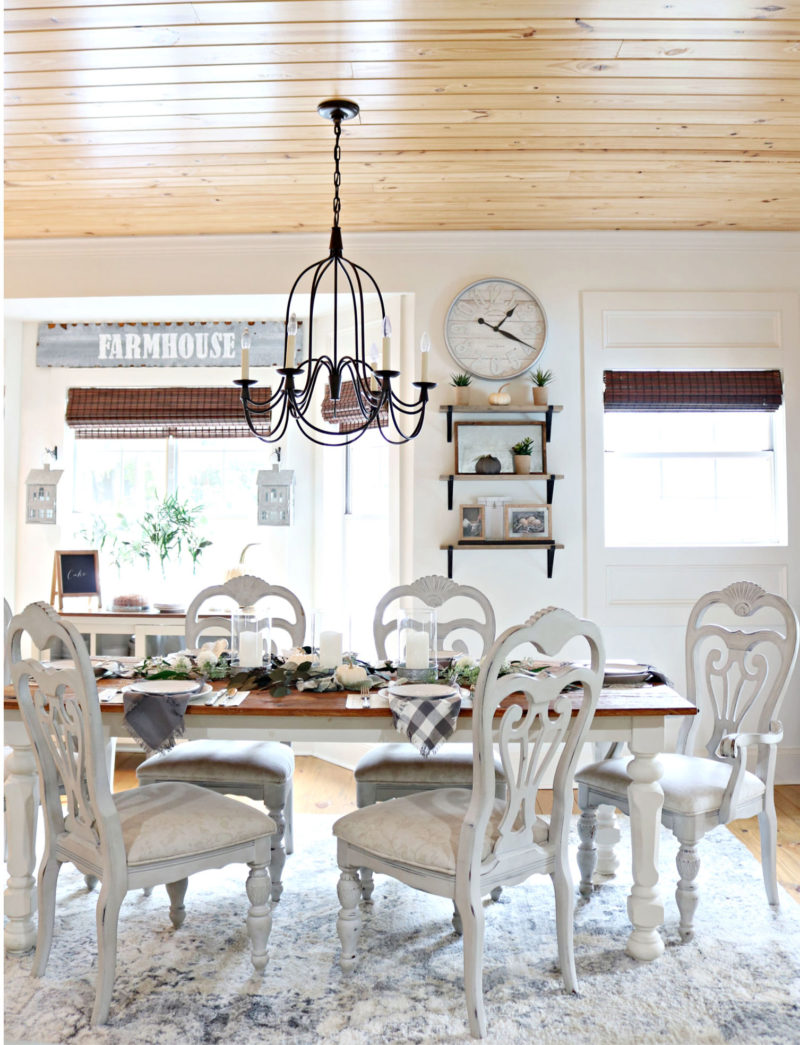 WALL AND SHELF AREA items used
SHOP THE SHELVES
[show_shopthepost_widget id="3321873″]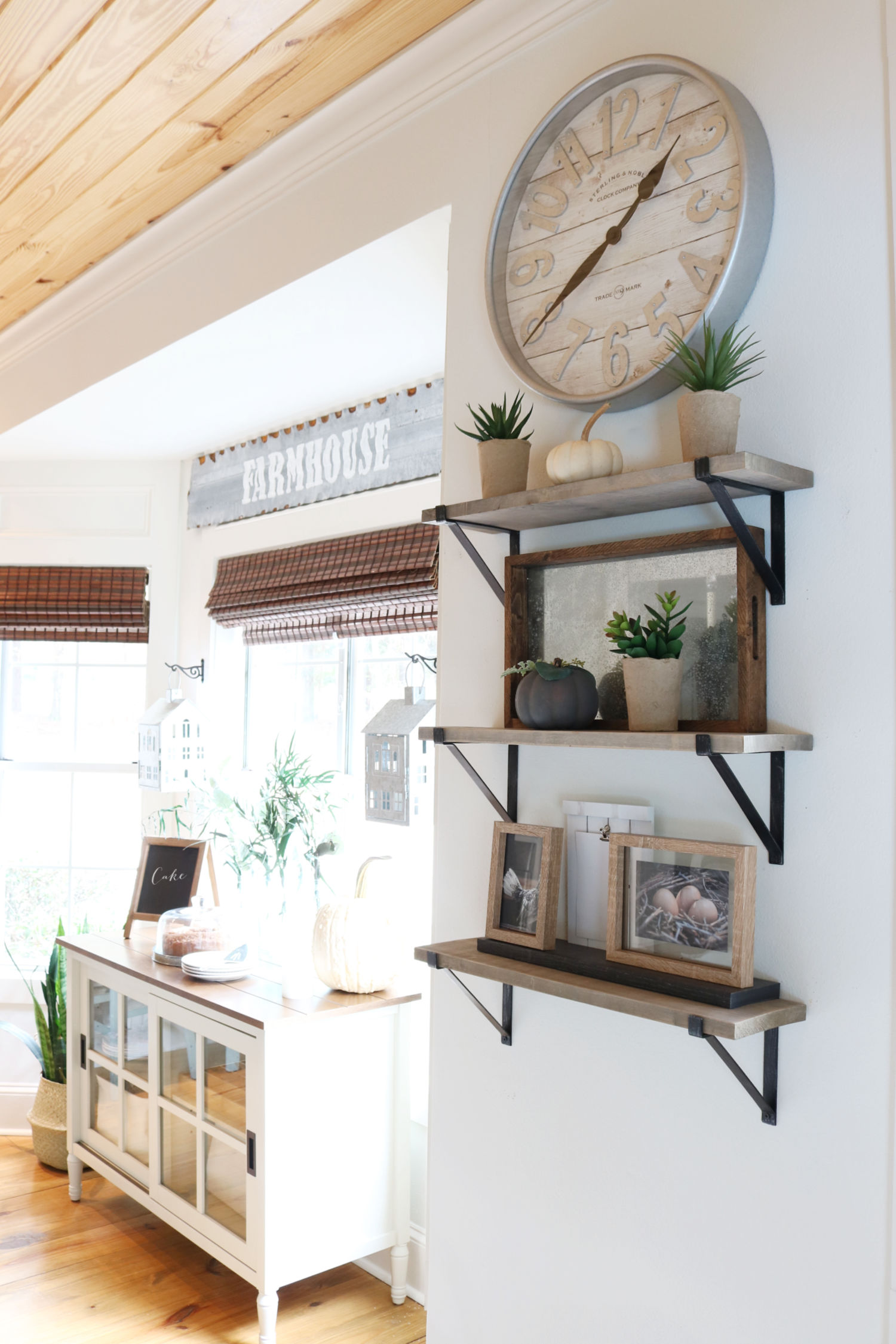 I was so excited to find these wood shelves at Walmart and the brackets were included. This wall has been pretty boring up until now, I can see lots of #shelfies in it's future. Styling it was easy, I used a few things that I had in my decor stash and the mercury glass mirror is actually a tray. It has hangers on the back, just in case you ever want to hang it. I love that it can be used as a tray or wall hanging. I spotted the two photo frames and message board display in the store and knew that it would be perfect for this spot. (The chicken and egg photo came in the frame, yes I will be adding my own photos.)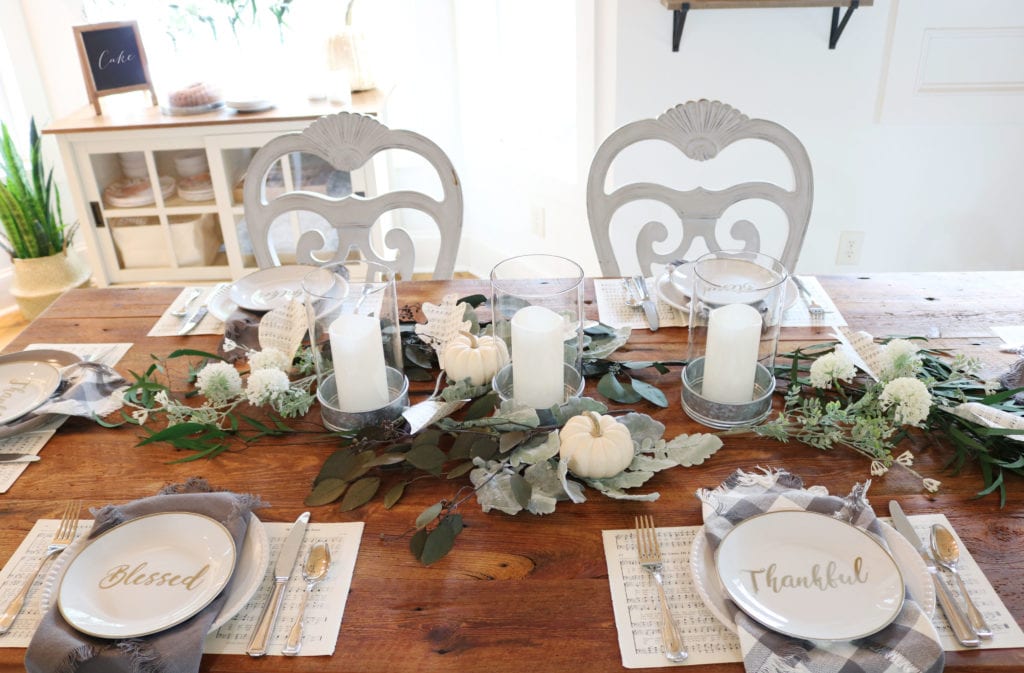 TABLESCAPE DETAILS
I used two different sets of plates from the Better Homes & Gardens dinnerware at Walmart. I already had them, one of the sets is not available now, but I linked a similar set. For the salad plate I used these appetizer plates, love that they reflect sentiments of the Thanksgiving season.
SHOP THE TABLE
[show_shopthepost_widget id="3321875″]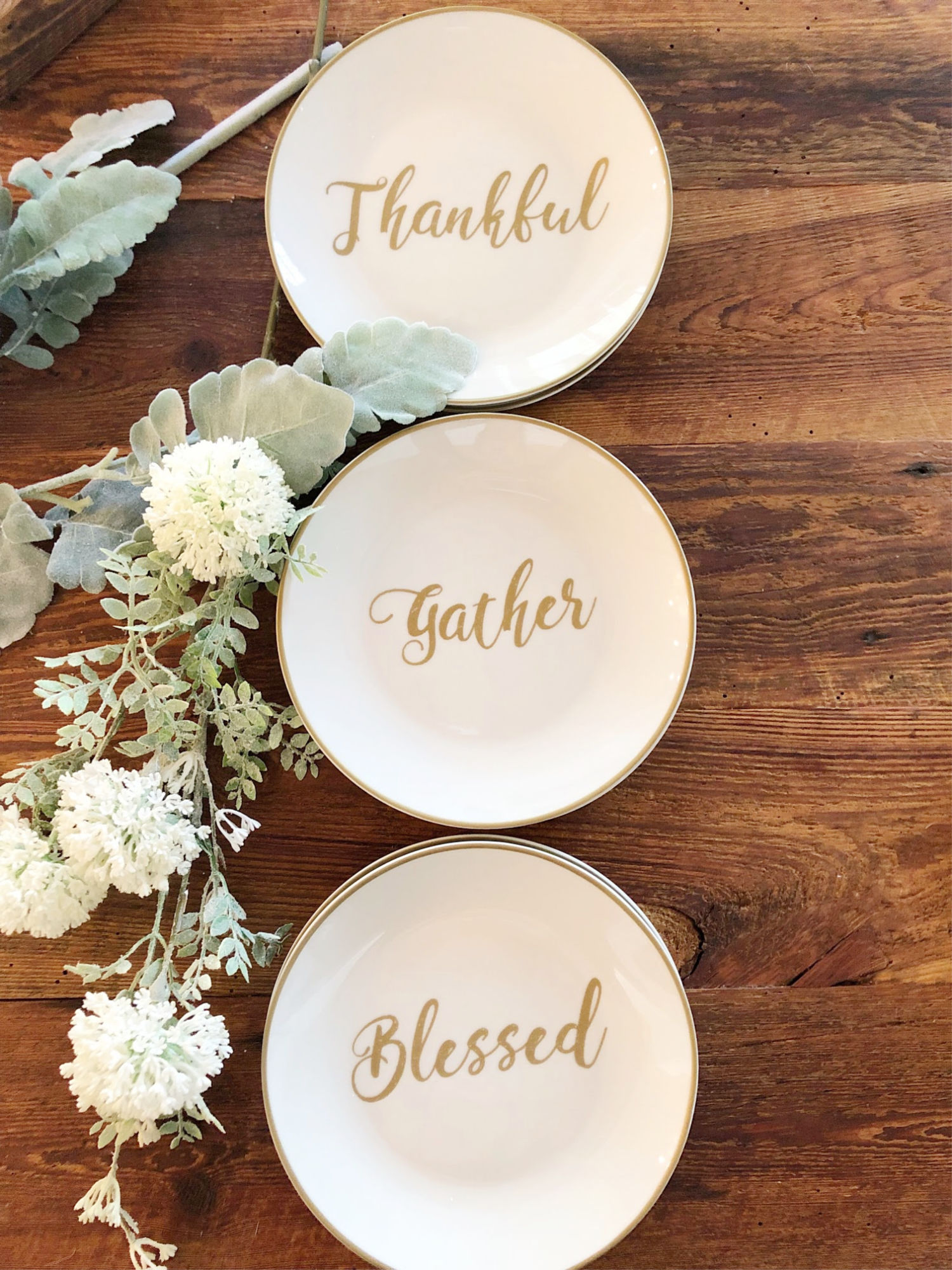 In the craft section of Walmart, you can find these faux floral stems and the lambs ear leaf stems. I love the cool color that they add to the warm tone of the farmhouse dining table.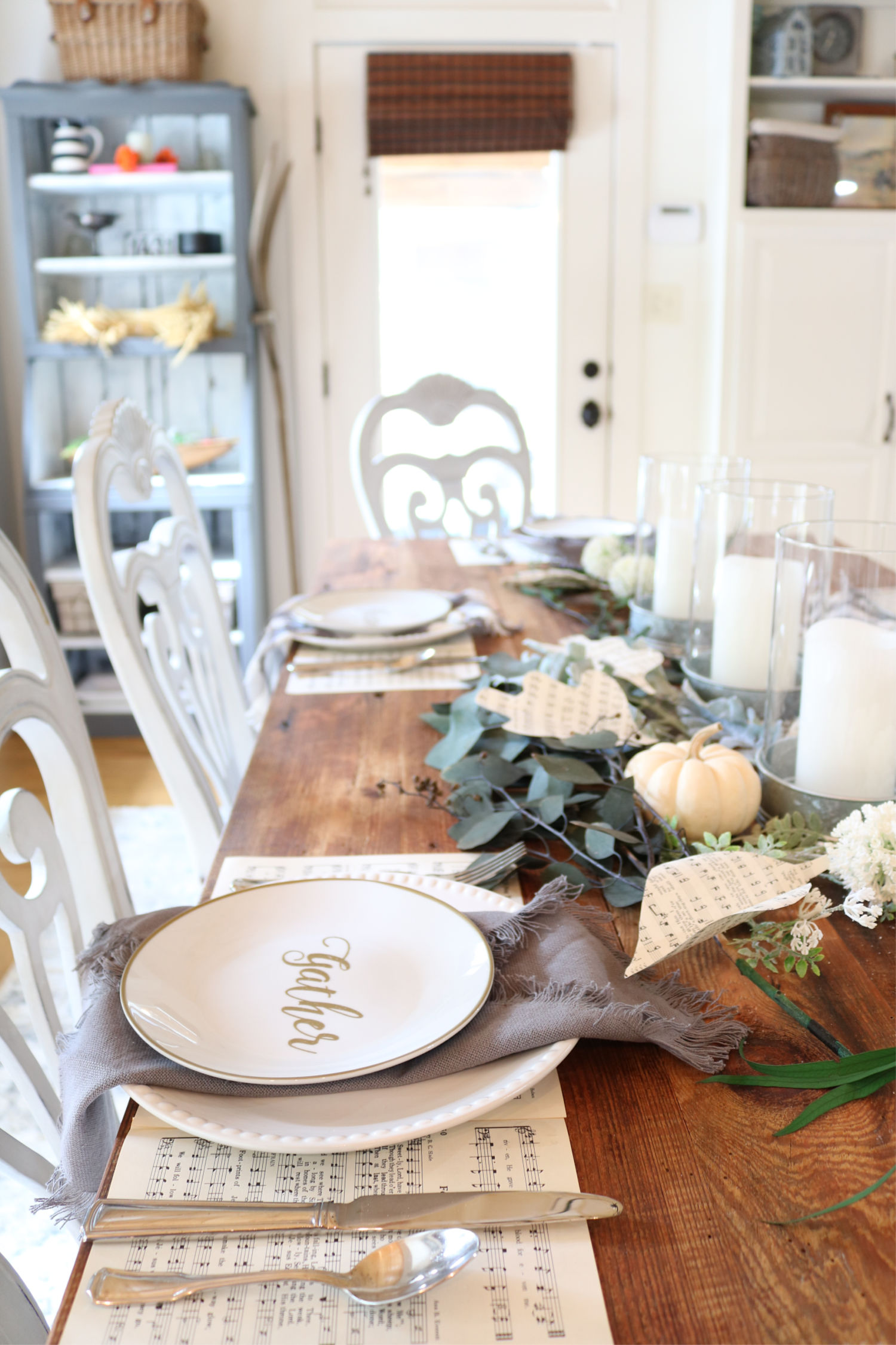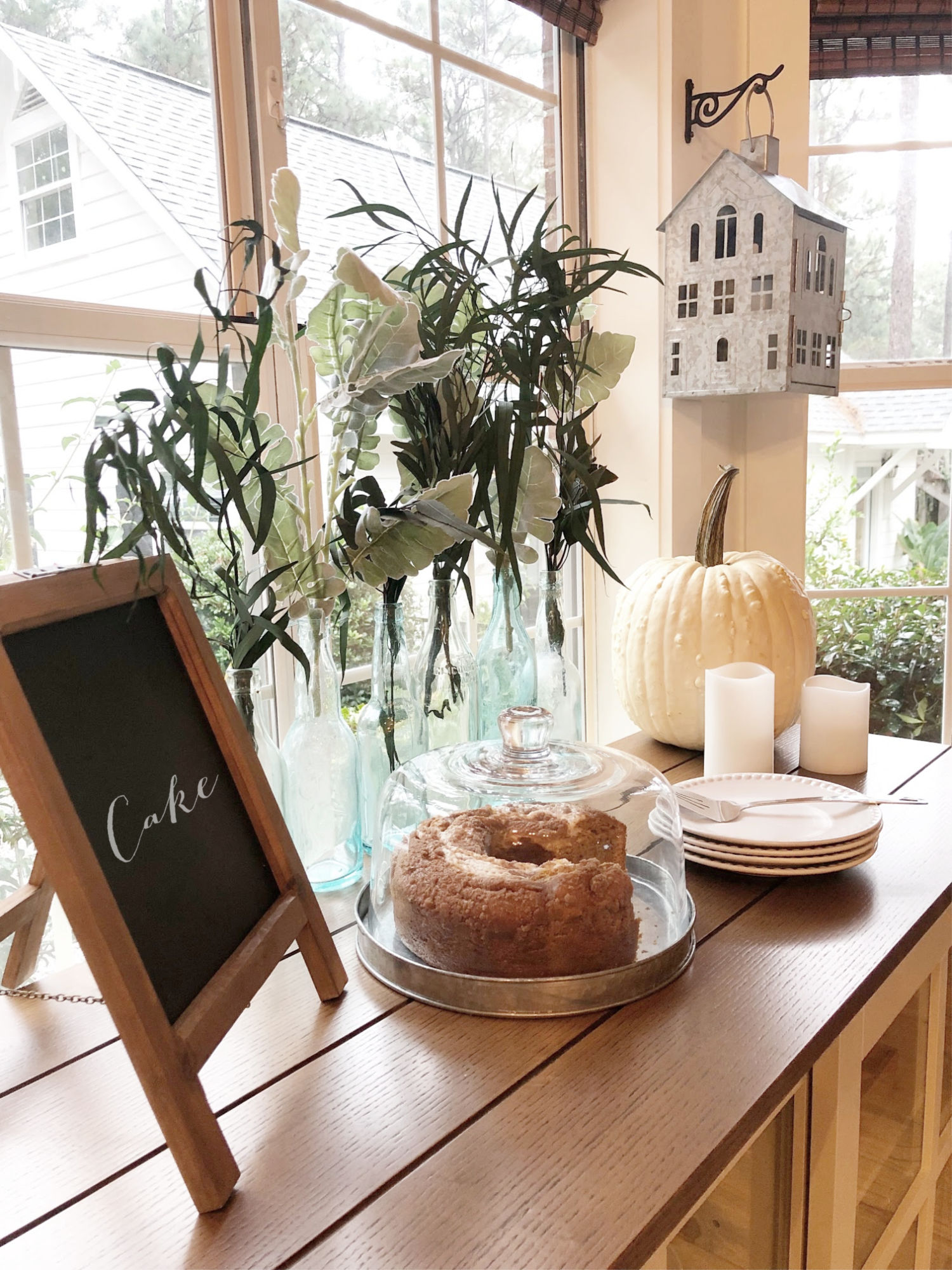 When I purchased the house lanterns I was planning on using them on the table but when I got them home, I decided to hang them in the bay window area. Creating this farmhouse dining room buffet area only took a few minutes. I used a couple of plants hooks that I had in my stash of hardware in the garage. I keep saying that I want to become a minimalist but there's an example of having something when you need it.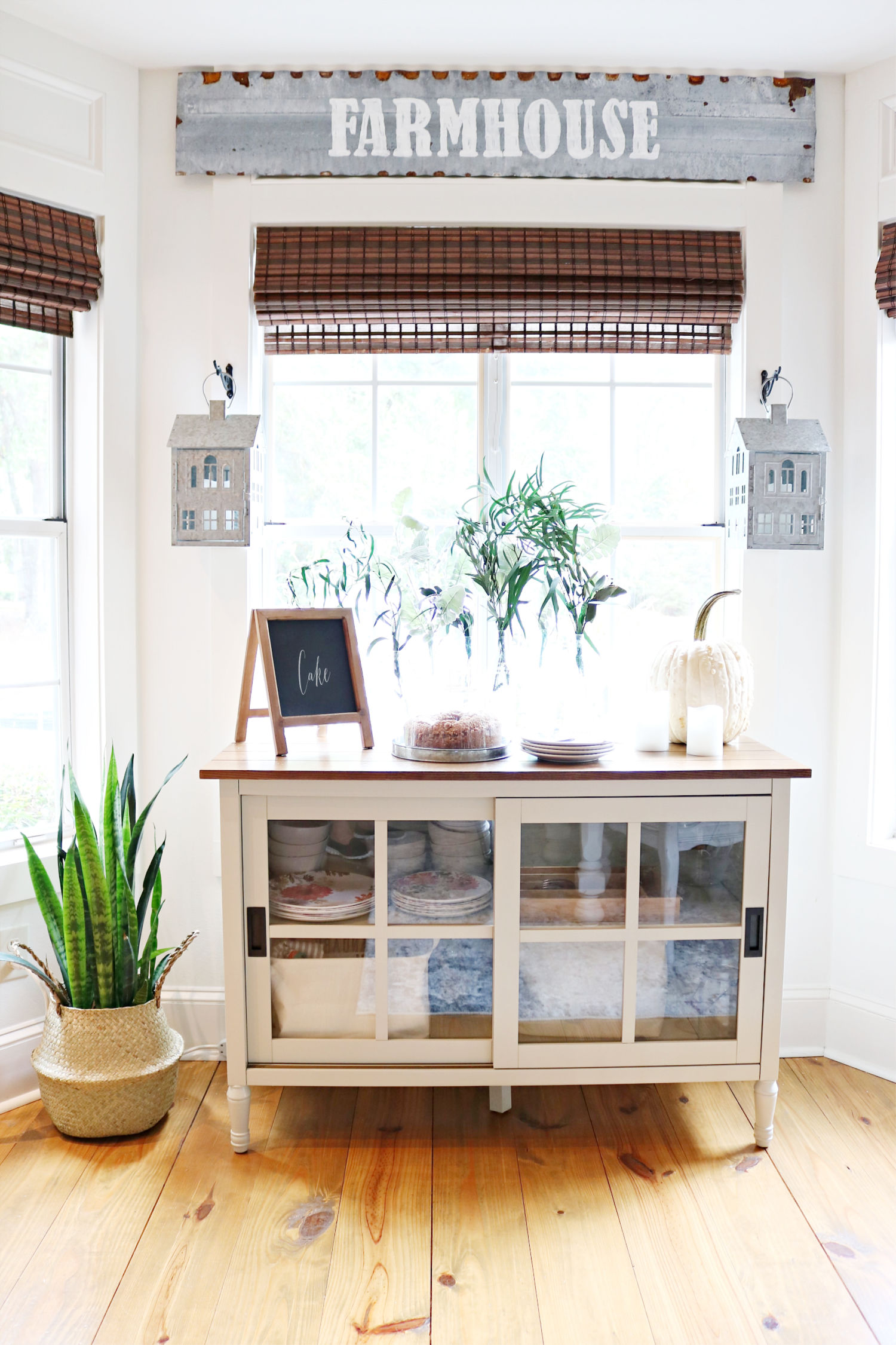 BUFFET AREA – here's what I did
SHOP THE BUFFET
[show_shopthepost_widget id="3321881″]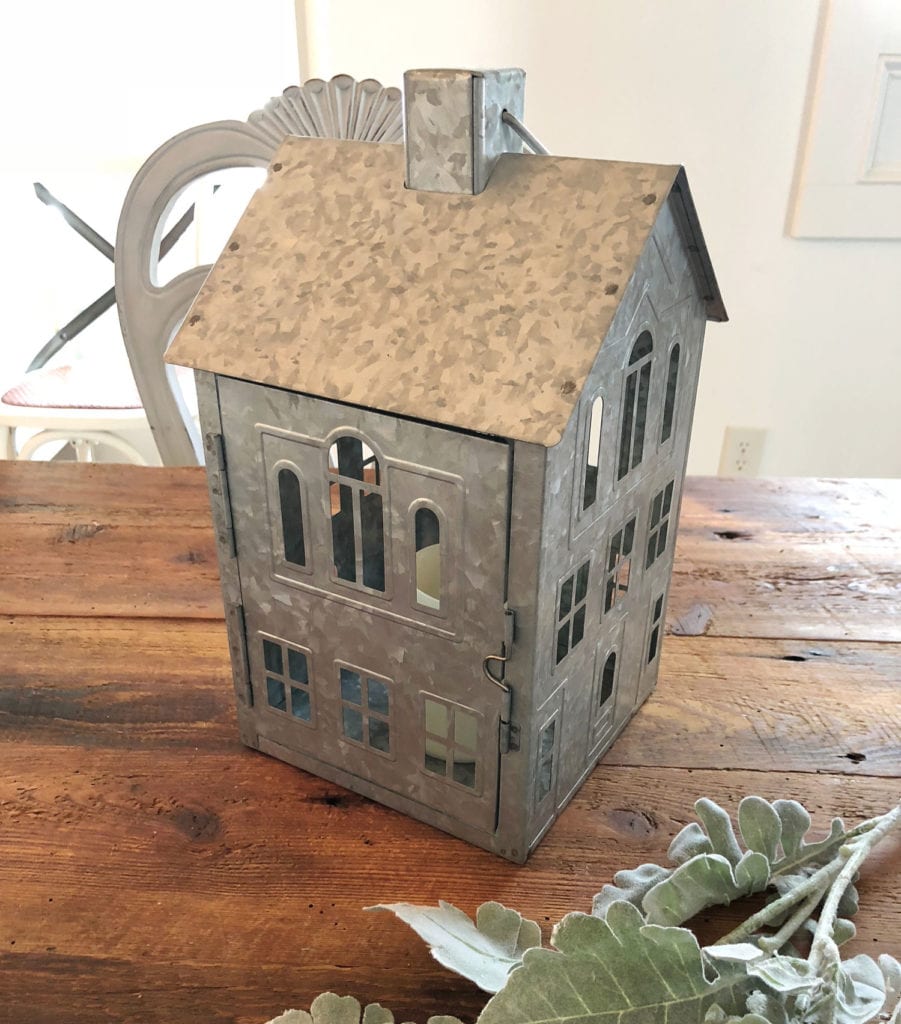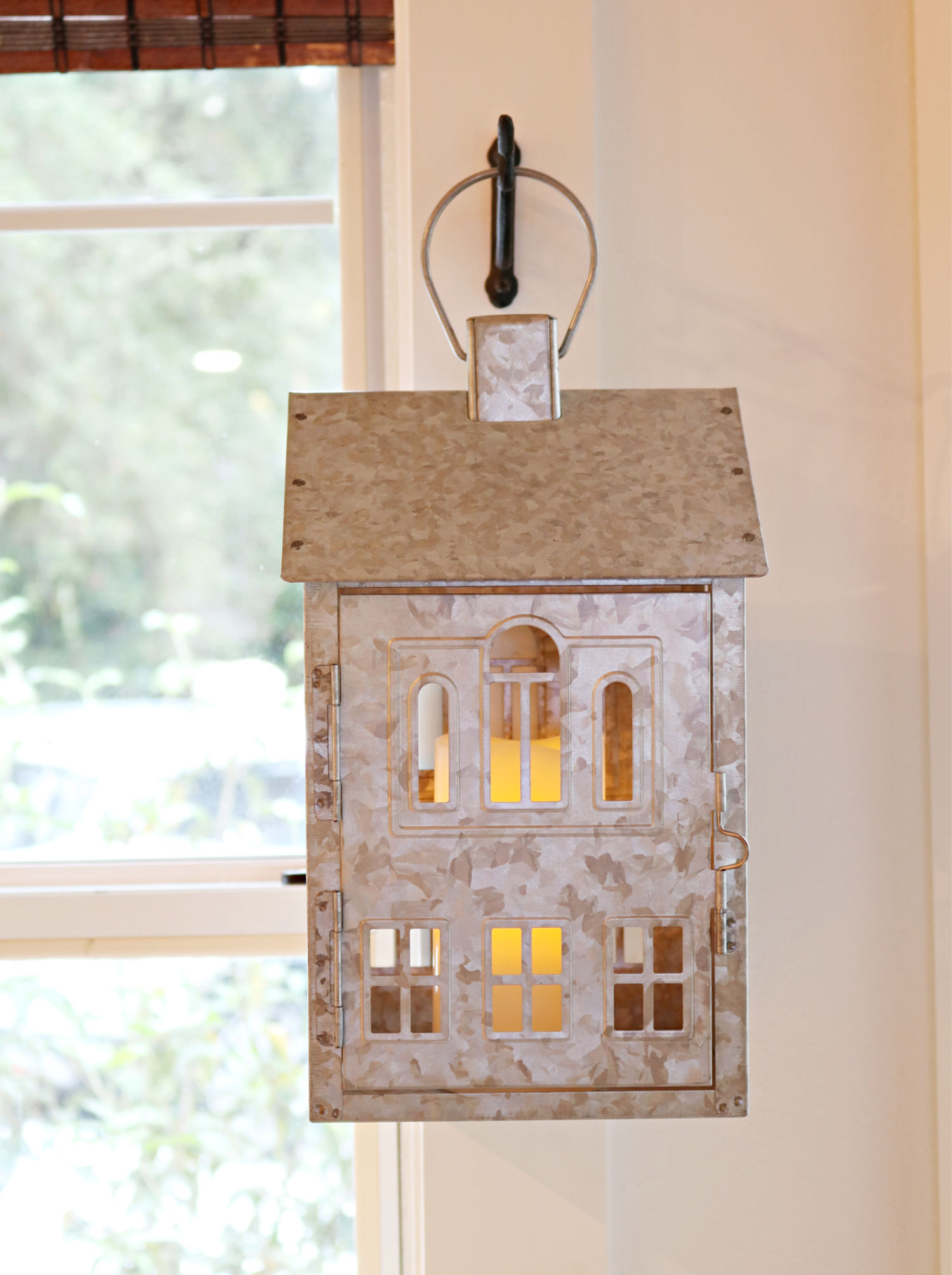 Here's the mercury glass tray, the one that is on the shelf in the photos above. Double duty items are my favorite.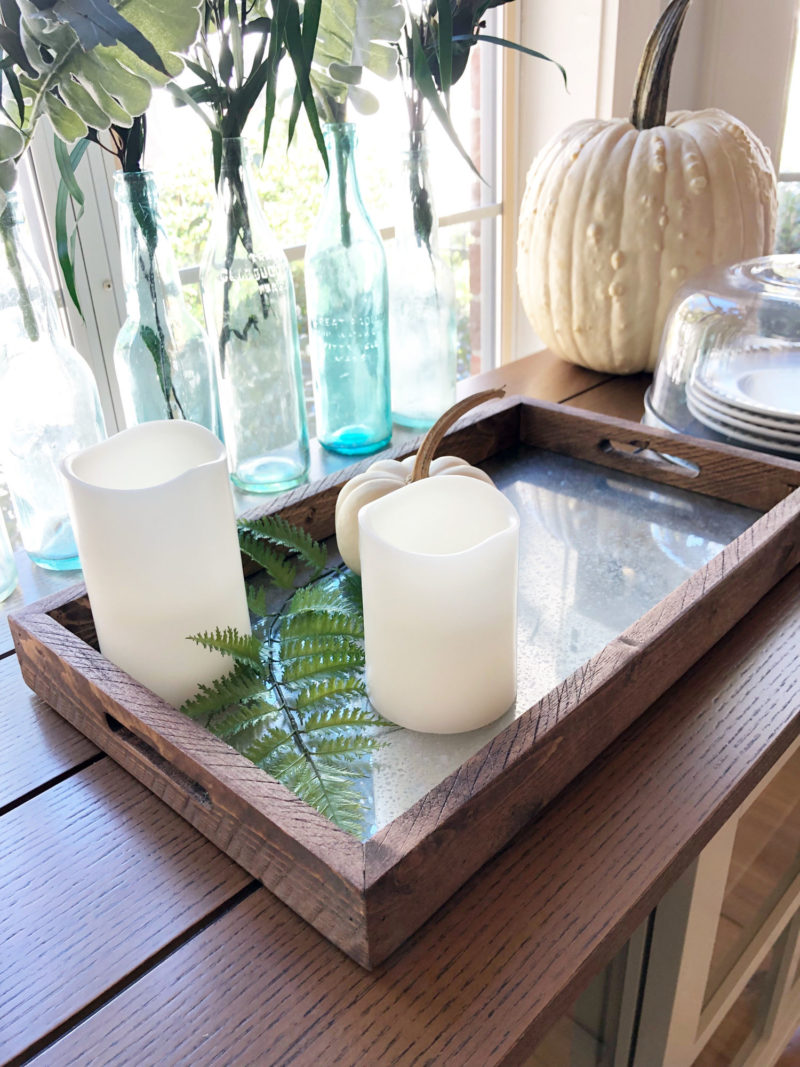 I purchased several items in the store at Walmart, but you can find  a vast assortment of products online at Walmart.com.
Keep up with all the beautiful Better Homes & Gardens at Walmart choices: Instagram – Twitter – Facebook – Pinterest – Website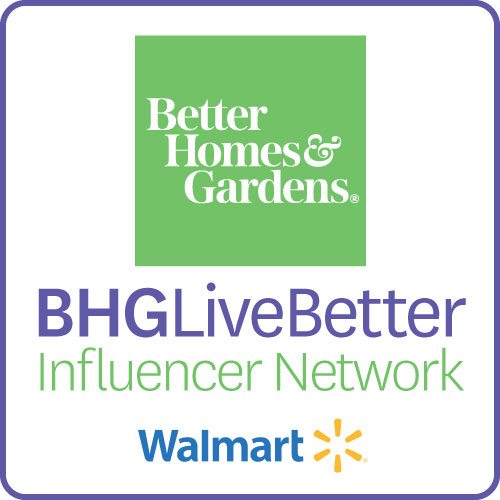 Need more inspiration: