This post is sponsored by Better Homes & Gardens at Walmart. Affiliate links have been added for your convenience. All the opinions and love of the products are mine.
Hello friends! Today I'm sharing another room in our tiny farmhouse cottage, the living room. Our challenge this month for Better Homes & Gardens at Walmart is all about family. It's a perfect time to share Mama's living area. When we bought this property we knew that we wanted to create a guest cottage in one of the two car garages. It's been such a blessing to be able to move Mama next door. The space is small but it has everything she needs and most of what the wants. I am adding links below the photos for items used in the living room. (Just click on them.)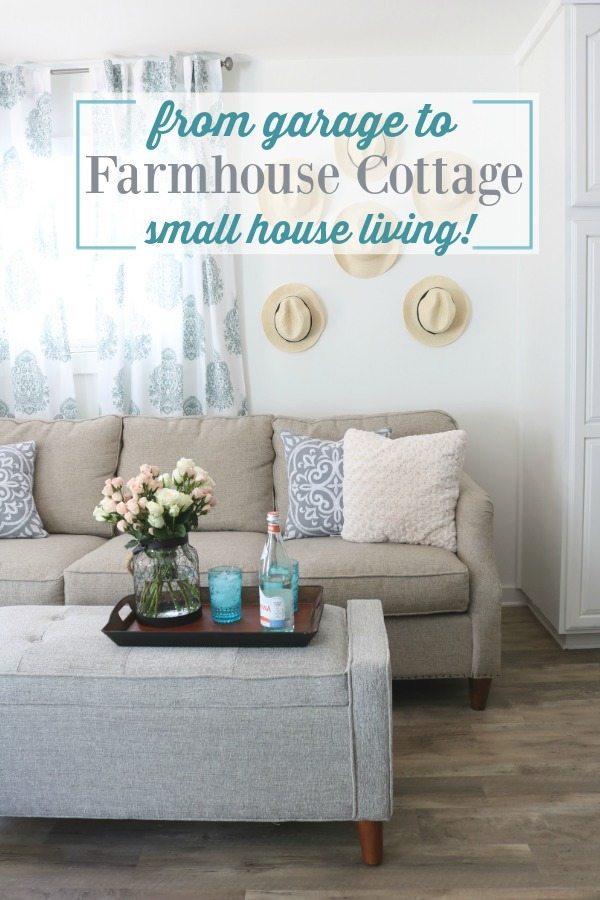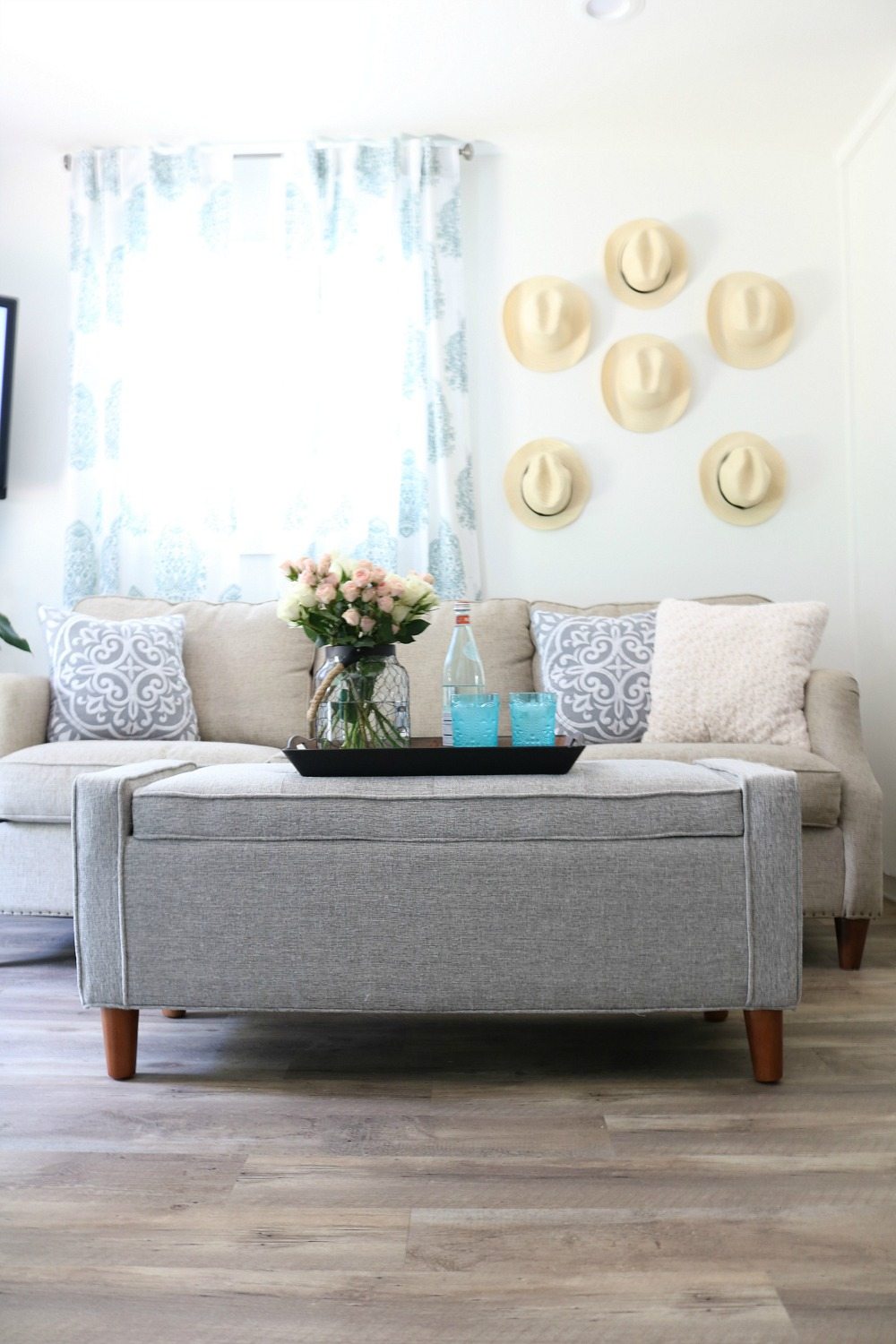 [show_shopthepost_widget id="2749706″]
The living room is wide open to the kitchen, we used as few walls as possible in this remodel. This space started out looking like this: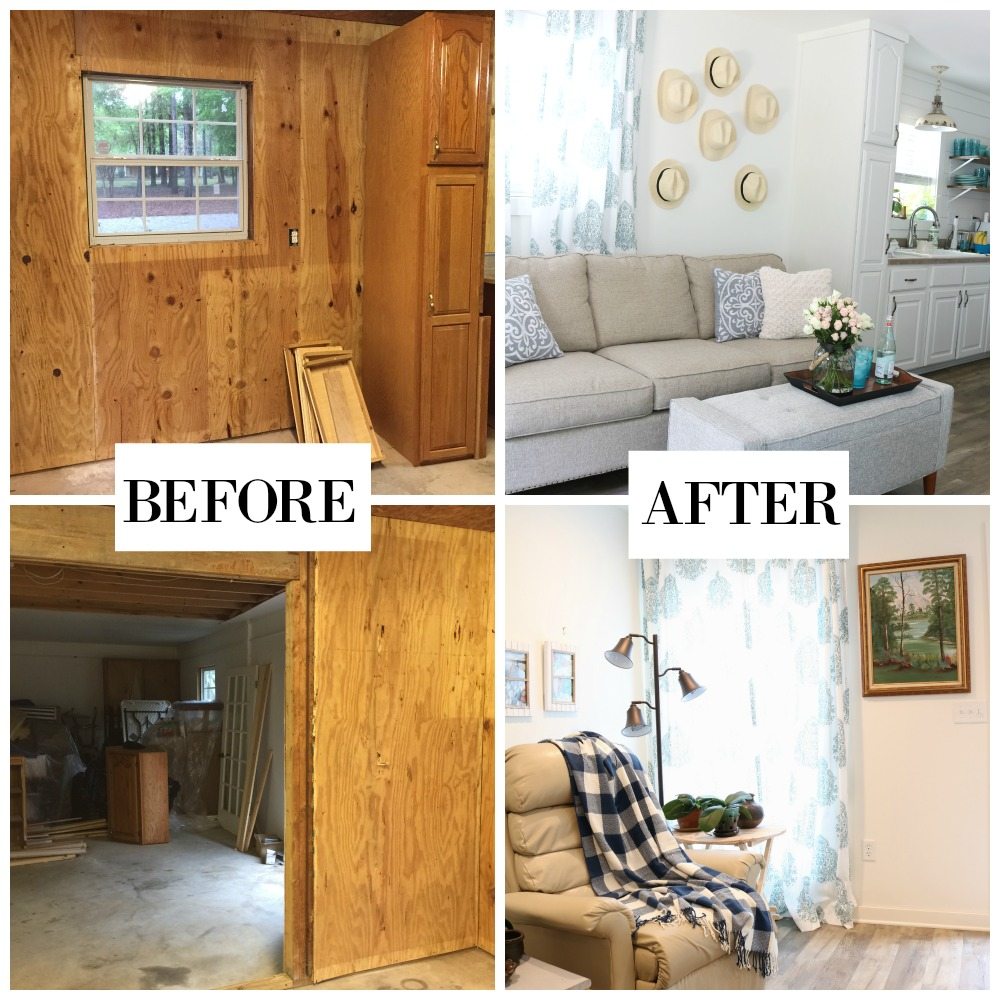 Before she moved in, I told her that she only needed to bring three things, her sofa, bed and lift chair. I wanted to have some fun decorating and repurposing items for the space. Of course she brought a few more things and that's perfectly ok.
Here's a glimpse of her sweet puppy Rowdy. He's too busy to sit still for photos!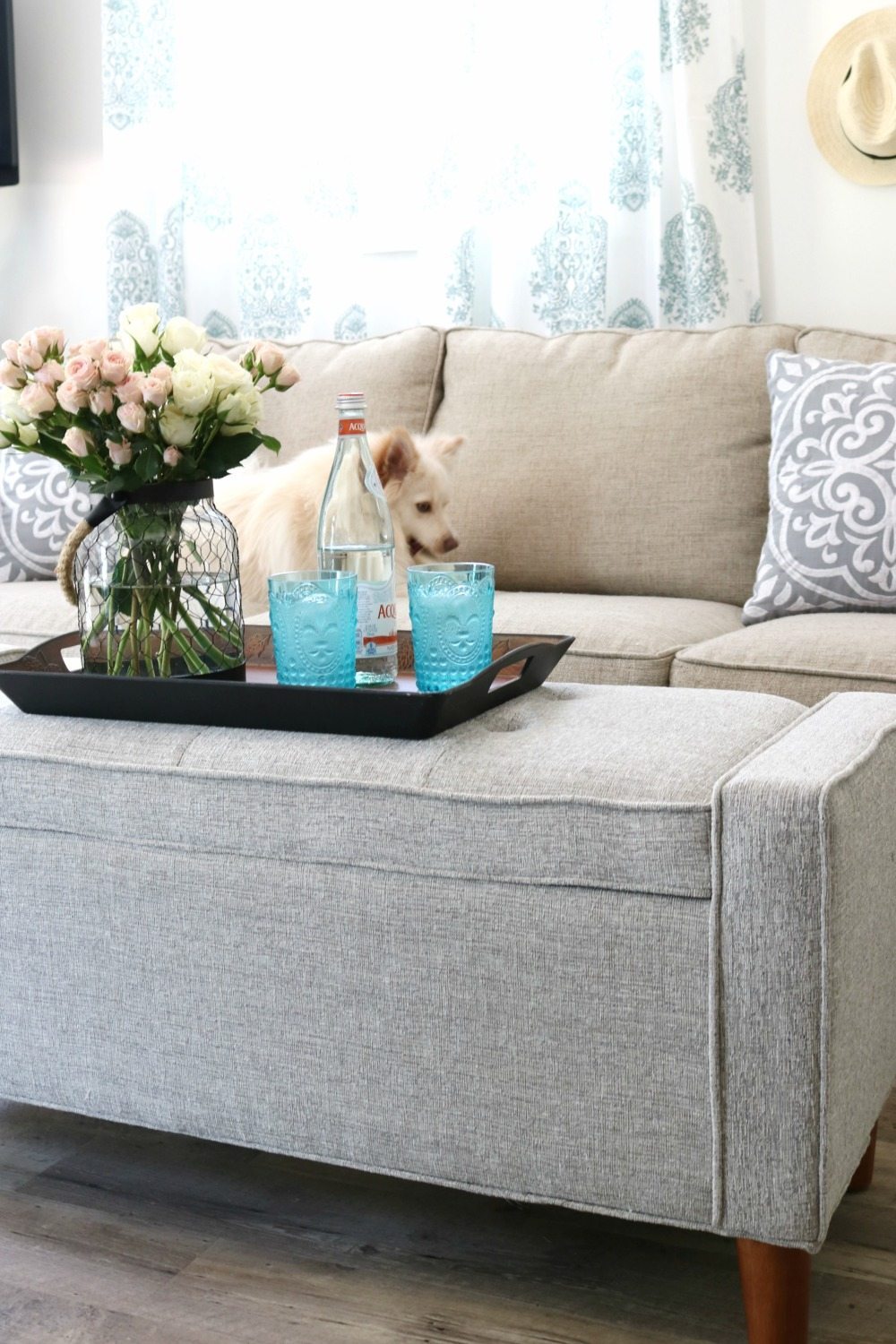 BETTER HOMES & GARDENS LG ROPE HANDLE LANTERN/BETTER HOMES & GARDENS FLYNN MID CENTURY MODERN UPHOLSTERED STORAGE BENCH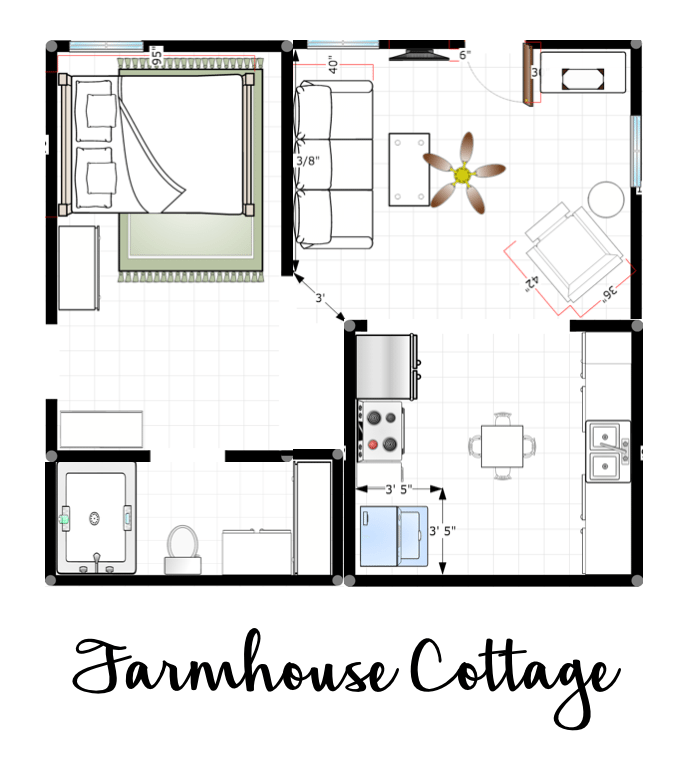 The cottage is around 500 square feet, small right?! It has a full kitchen, laundry, bath with a large shower, closet and a bedroom. We put a lot of thought in to the space planning, we wanted to make sure there was room for all the necessities. (You may notice in the plans, I switched the sofa and chair – but there's room to place it either way, I made sure of that!)
Here's how I made her small space feel cozy and not cramped.
multipurpose furniture – tufted bench with hinged lid for storage, coffee table and extra seating
added neutral pillows with texture for interest
candle holder that doubles as a flower vase
trays for a solid surface 
floor lamp lighting  – more space on side tables
keep things light and bright  – by painting all the walls, ceiling and cabinets the same color
Think double-duty when downsizing, you want cozy not cluttered.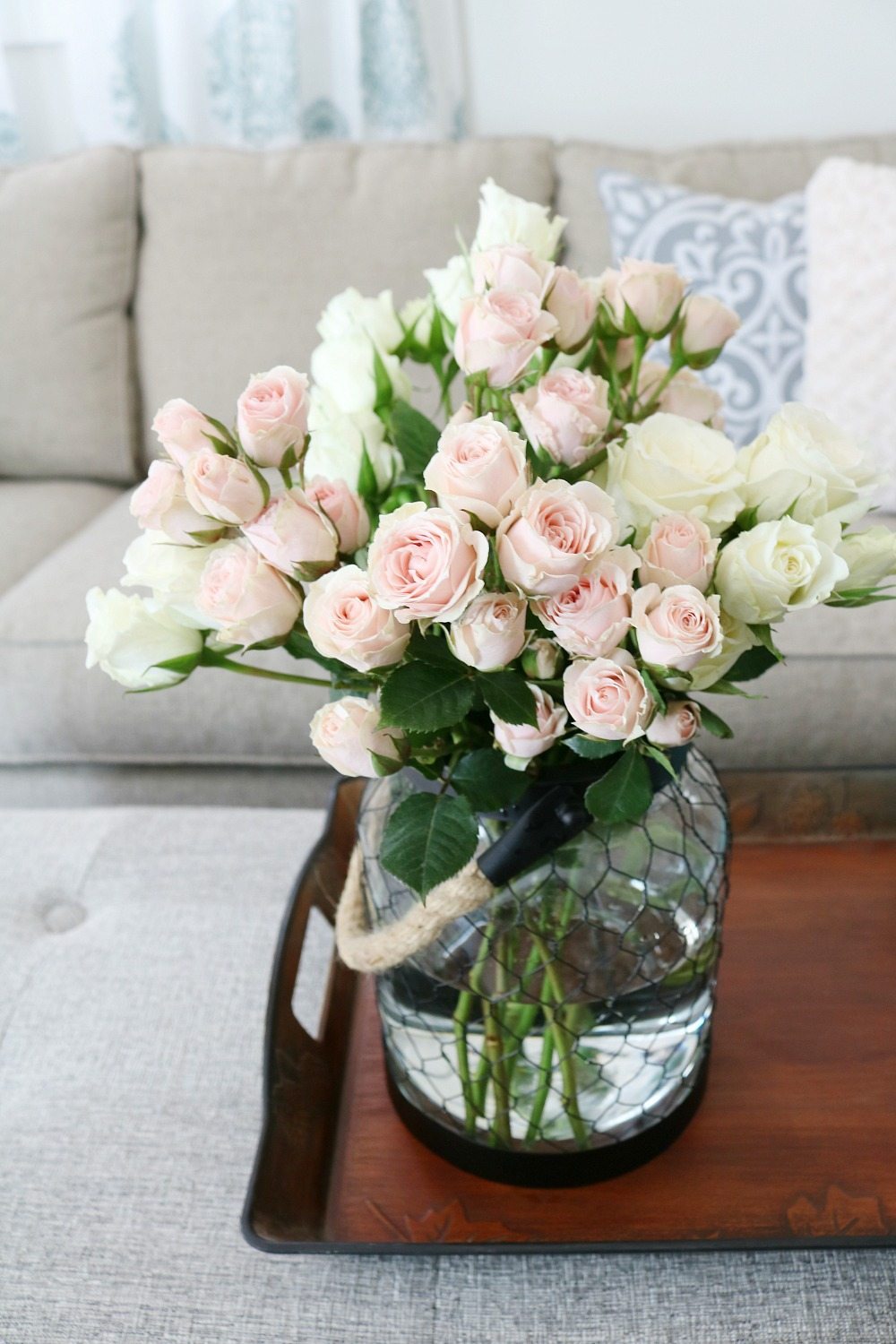 Fresh flowers look great in this farmhouse style candle holder. When the flowers fade, just add a candle. A tray on the bench adds a solid surface for placing your decor or drinks and it make it easy to remove everything when you need to open the bench.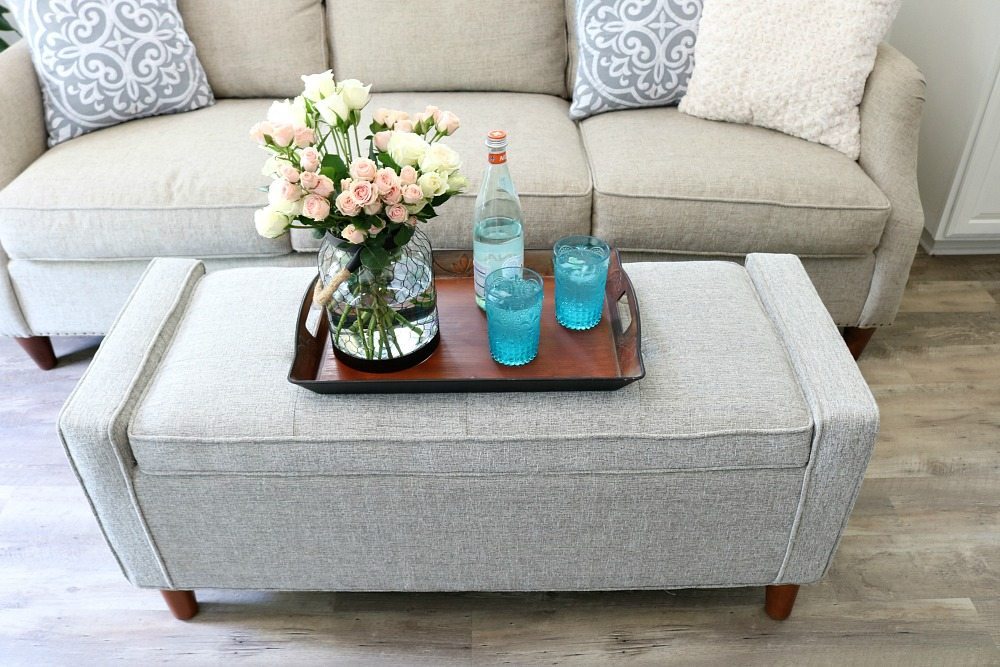 Storage Bench/Rossette Pillow/Embroidered Medallion Decorative Pillow –
all Better Homes & Gardens at Walmart.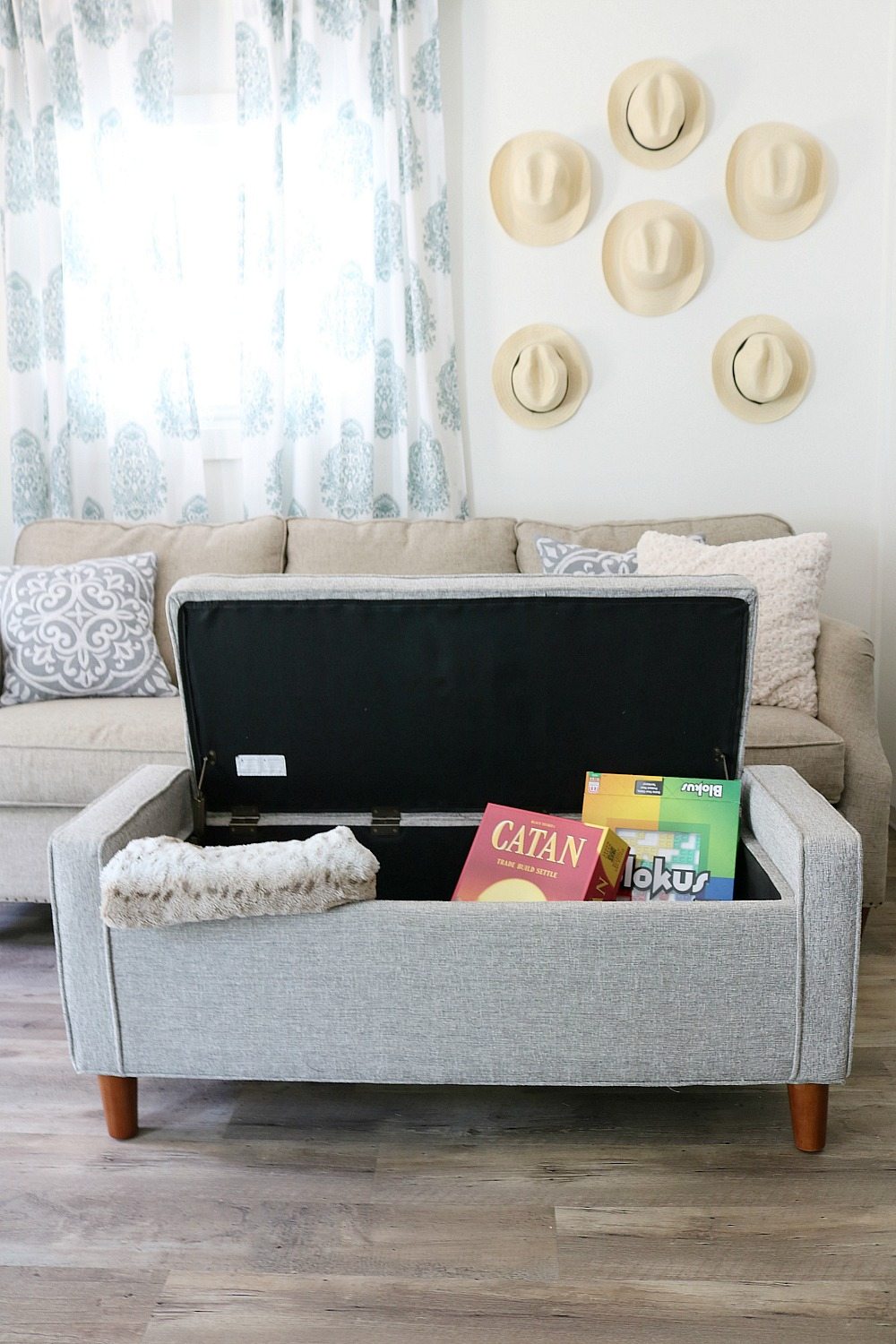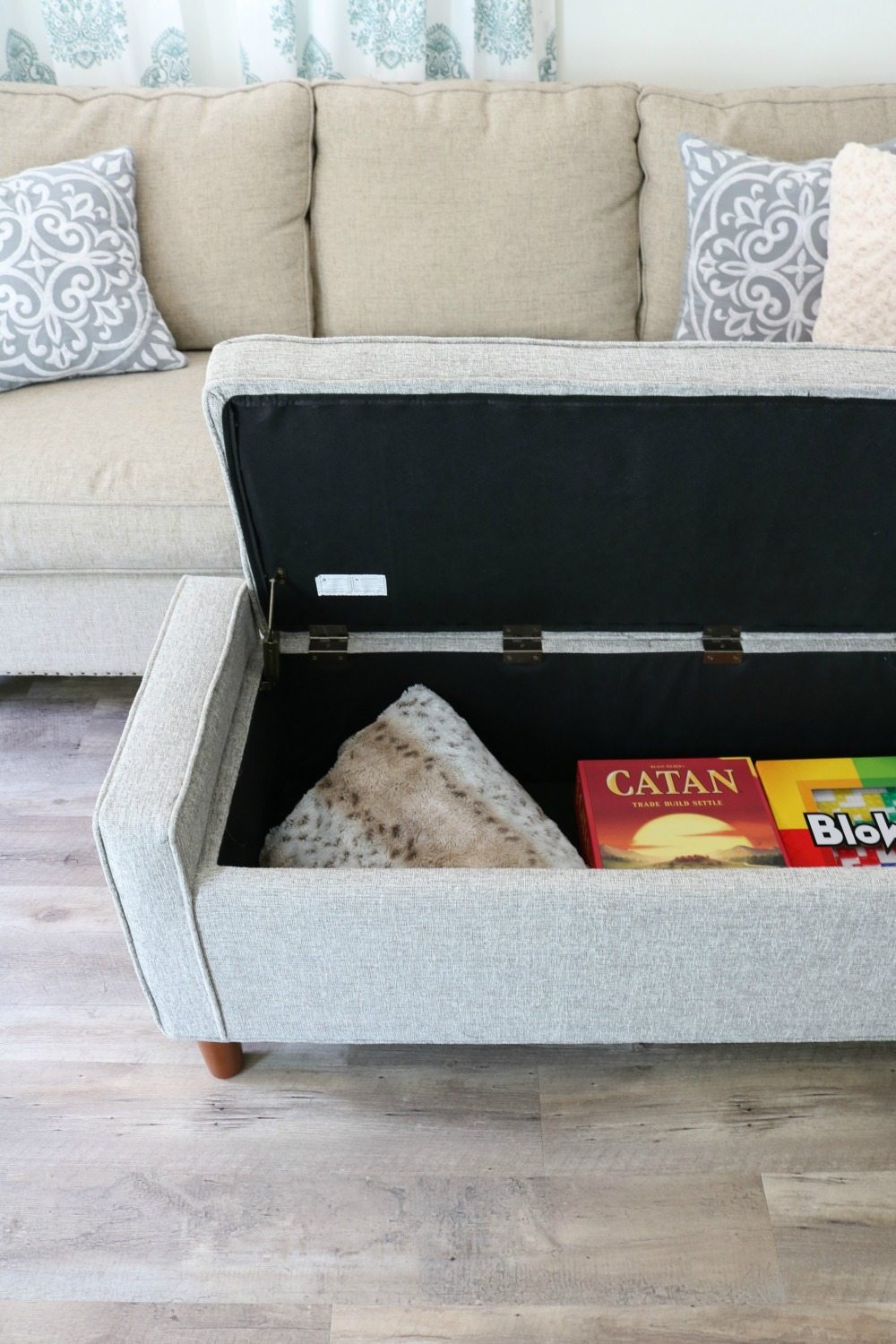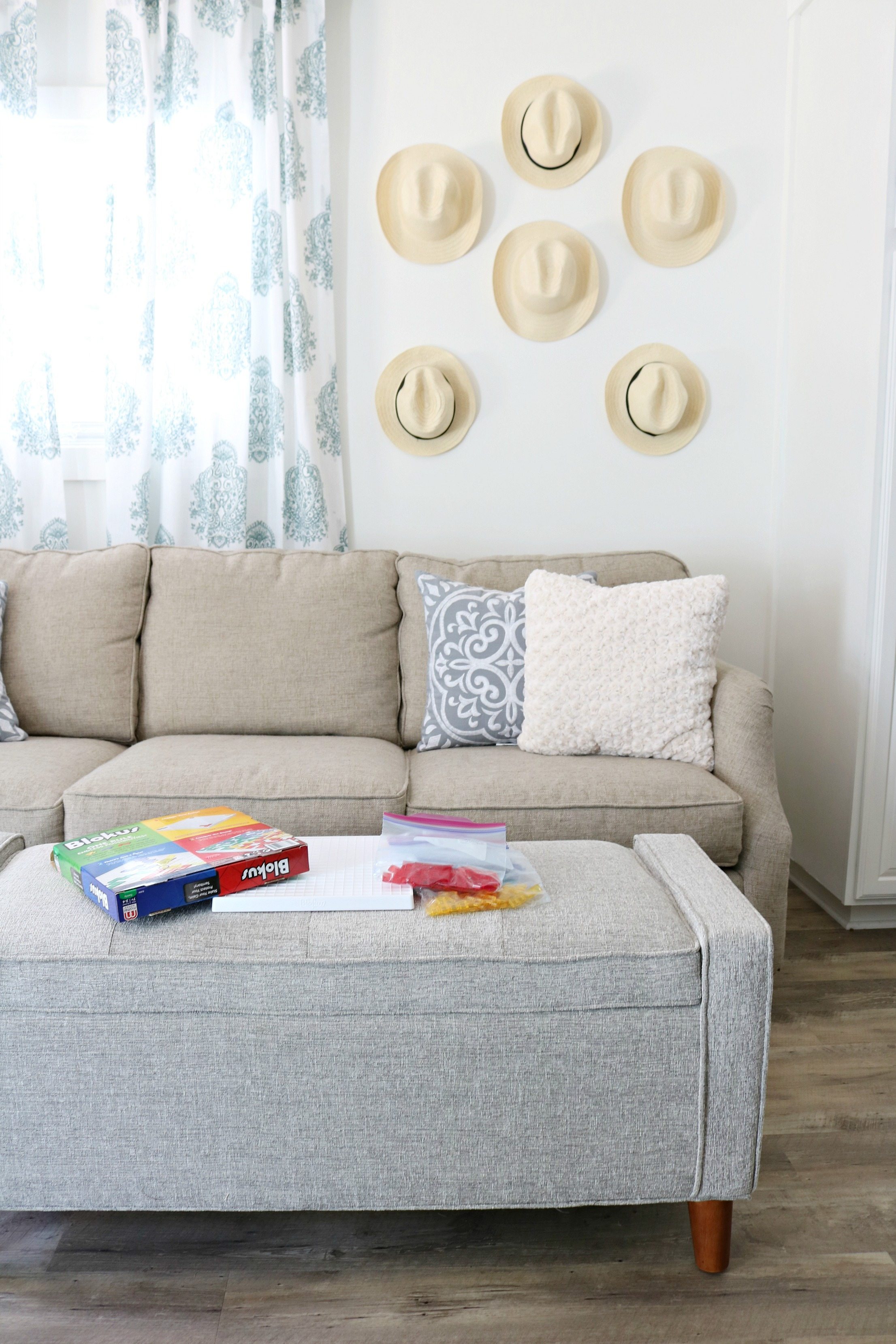 The storage bench holds games and extra throws. It's also a great place to store bedding for those times when someone spends the night and sleeps on the sofa.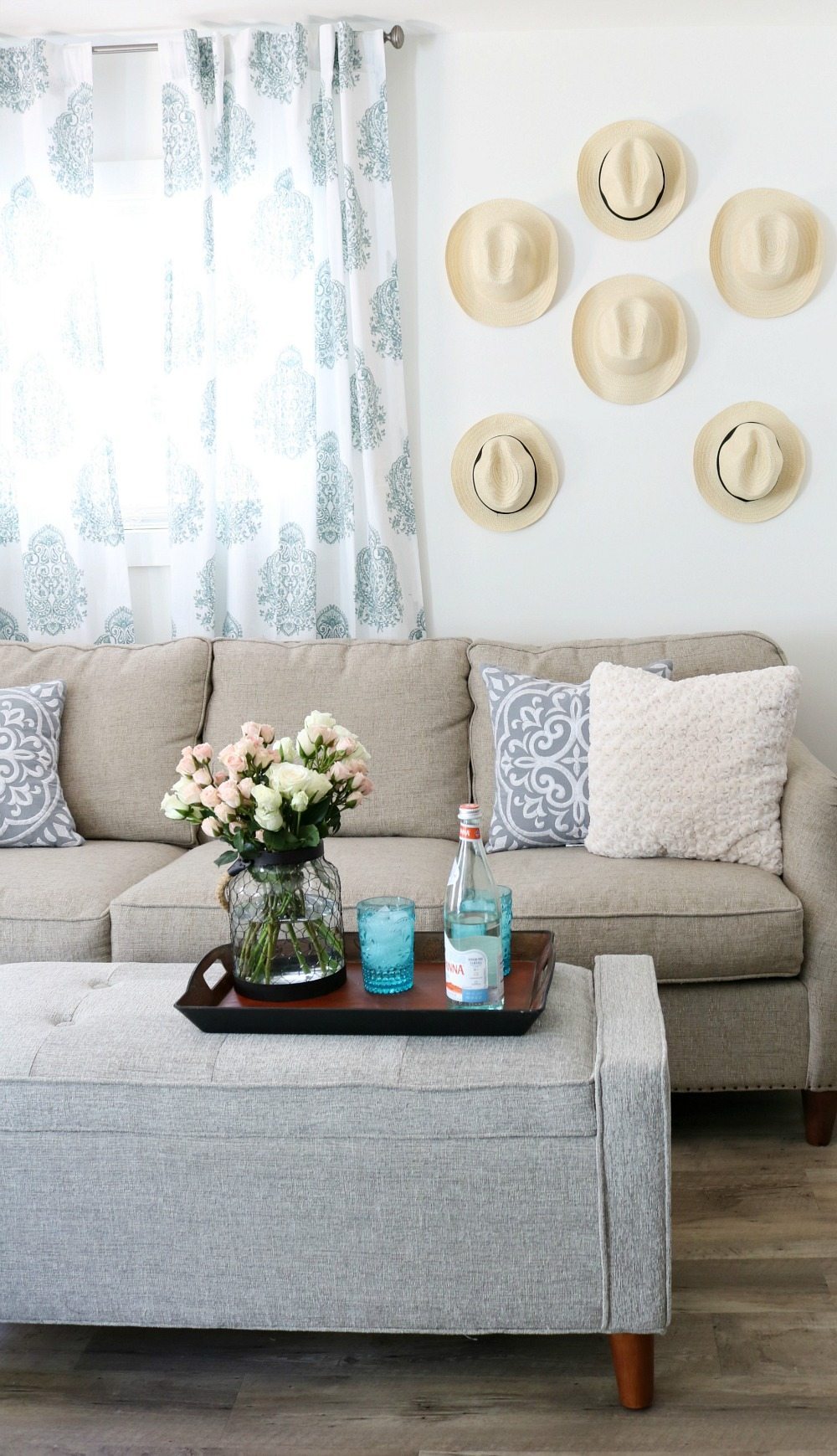 To freshen up the look of her sofa, we added a few pillows. Keeping the tone neutral but adding texture with the rosettes and embroidered pillows.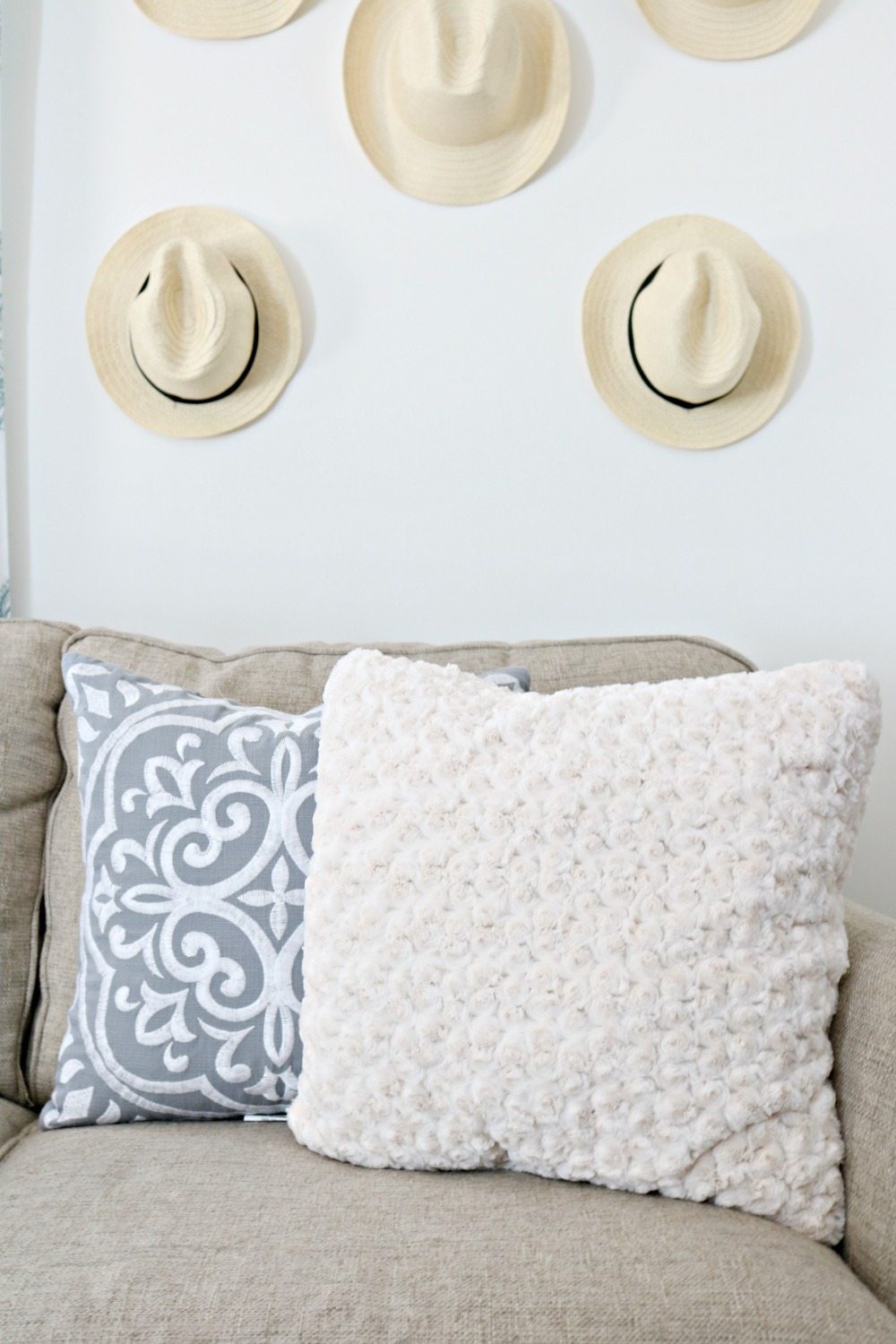 More beautiful Better Homes & Gardens Pillows
We placed her lift chair on the other side of the room beside it is a small bench that I repurposed a few years ago. Perfect for placing the remote control or whatever she's reading.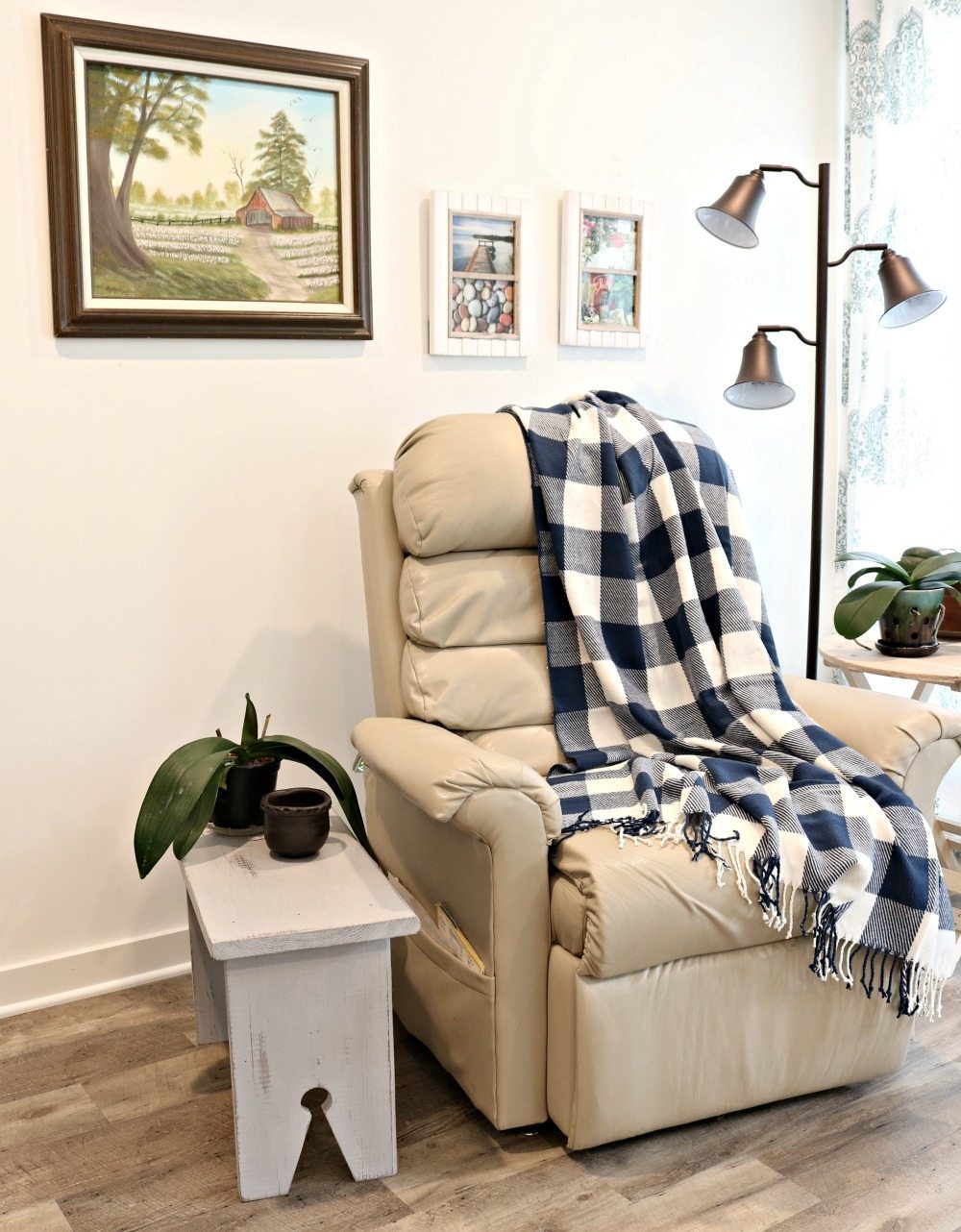 She grows beautiful orchids and I'm so sad they're not blooming right now. You would love them. There's a small round table near the window and a three light floor lamp, perfect for directing light where she needs it.
Better Homes & Gardens Acrylic Woven Fringe Throw/Better Homes & Gardens Bronze Track Tree Light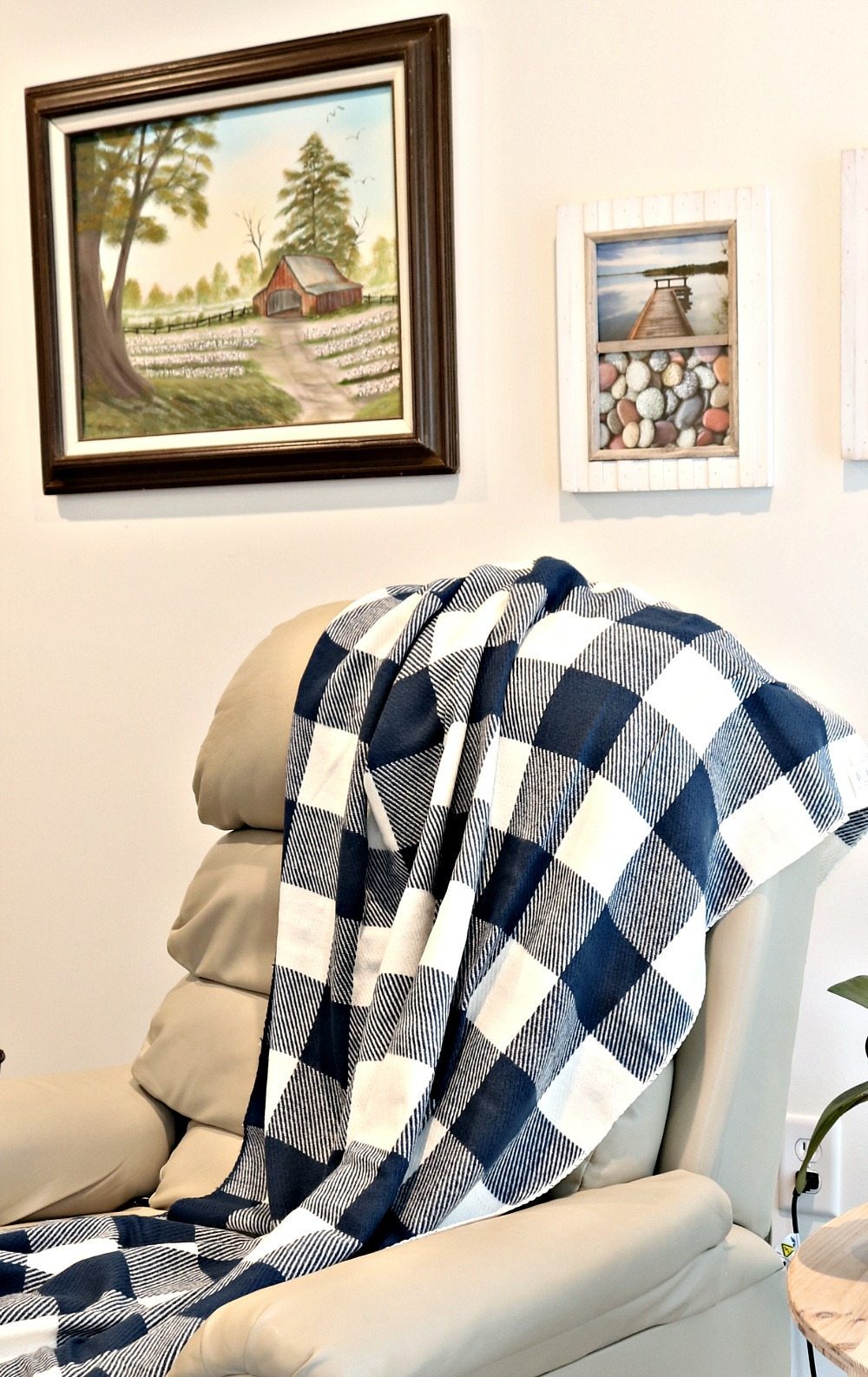 Better Homes & Gardens Two Opening Photo Frames
Mama is very talented, she painted the barn oil several years ago and the mountain brook painting, perfect art for the little farmhouse cottage. In fact we still need to hang several of her pieces of art. The barn wood look of the double photo frames look great on the wall beside the painting.
There's always a throw near by. She had open heart surgery last year and she's on a blood thinner, she stays cold even when it's hot outside.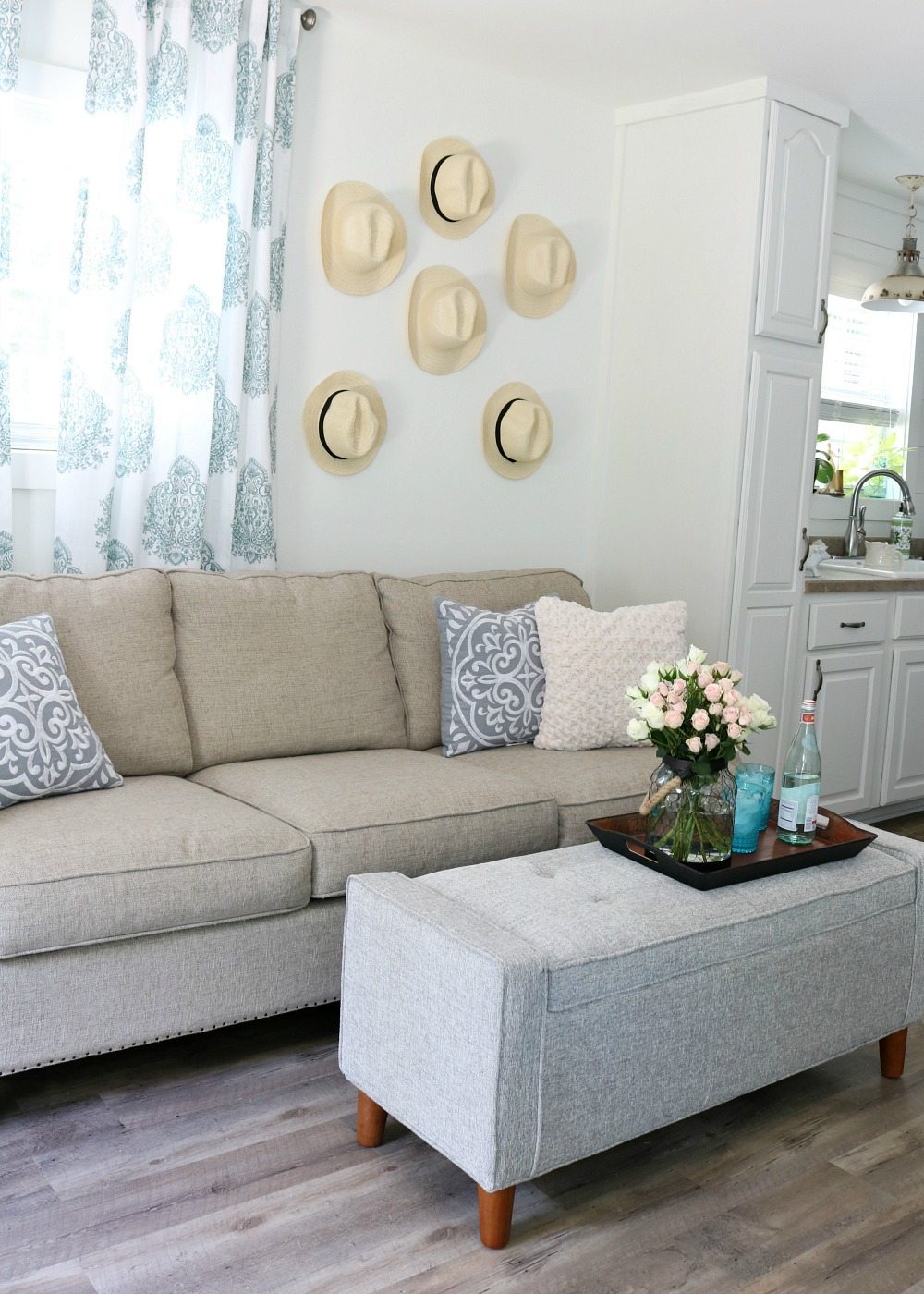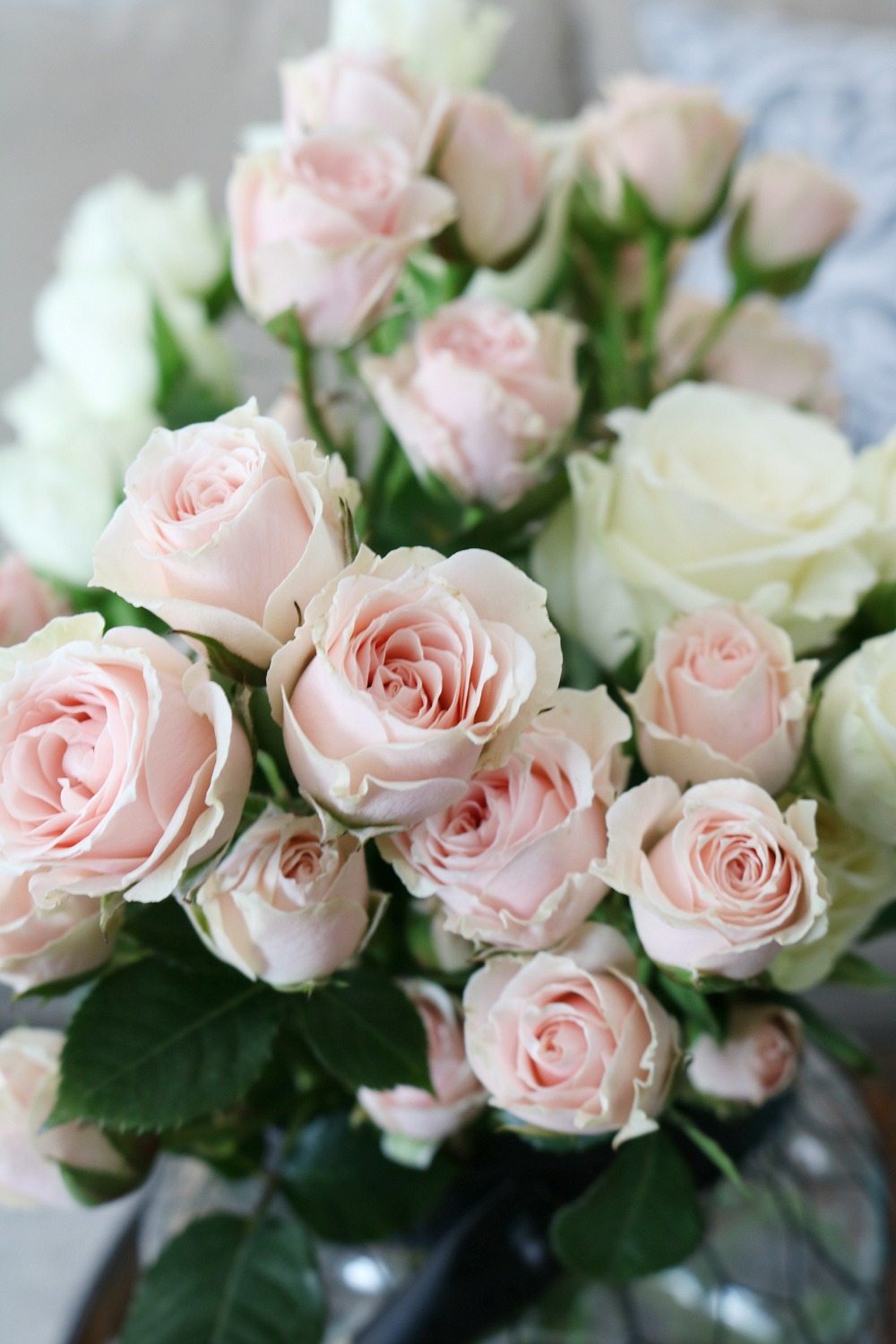 Thanks so much for stopping by! She is loving her new home, it's small but mighty!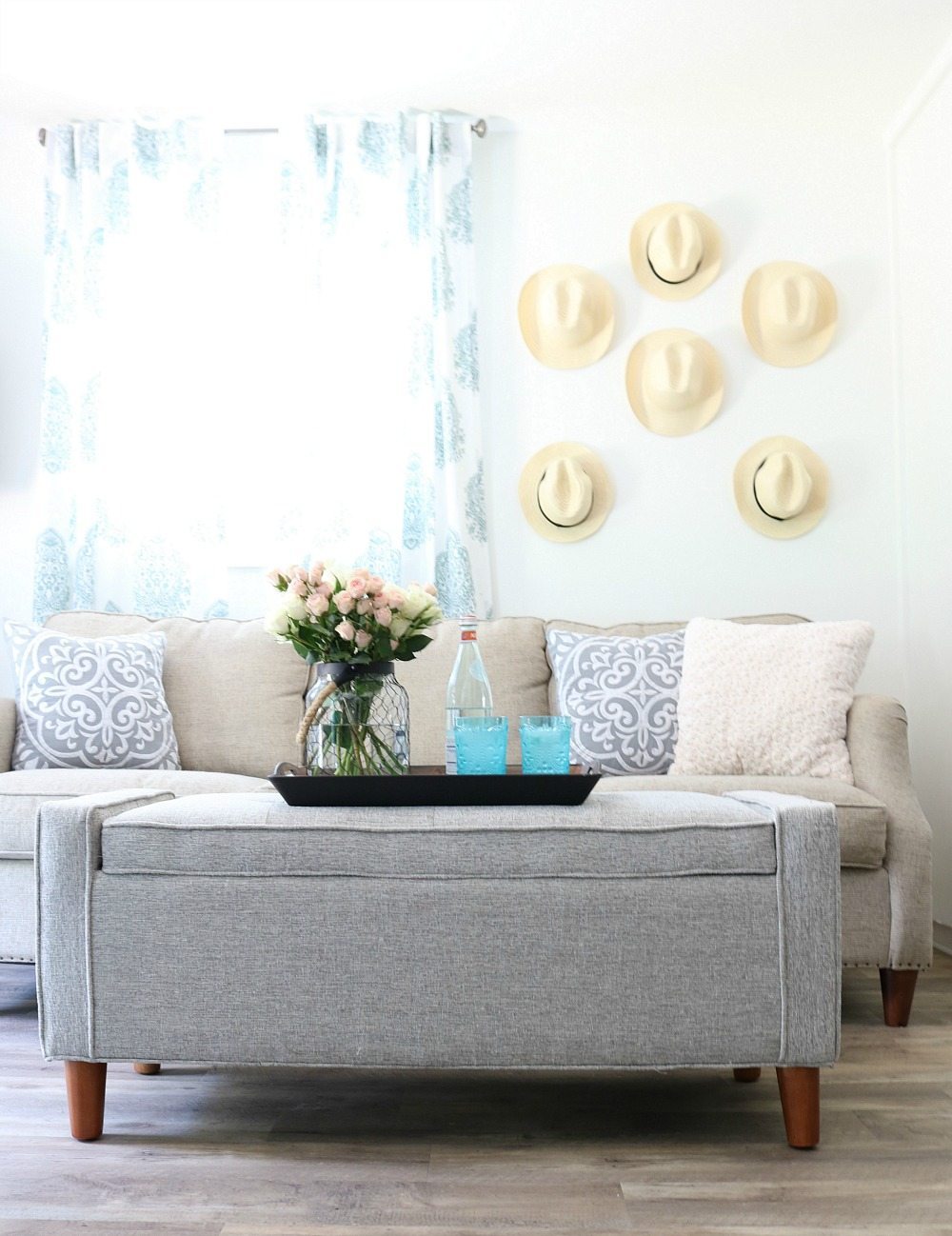 Get the look, shop the post:
[show_boutique_widget id="621011"]
Keep up with all the beautiful Better Homes & Gardens at Walmart choices:  Instagram – Twitter – Facebook – Pinterest – Website 
I love finding affordable decor at Walmart and sharing it with my readers, I am proud to be a part of the Better Homes & Gardens Live Better Blogger Network!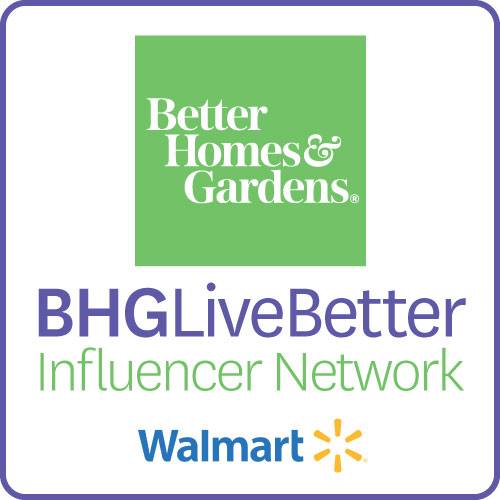 See the more of the garage makeover here: