How to Create a Vintage Inspired Demijohn and Crate – DIY
Can I just tell you how excited I am to share this Demijohn and Crate Vintage Inspired DIY with you! I have wanted one of those expensive crated demijohns forever!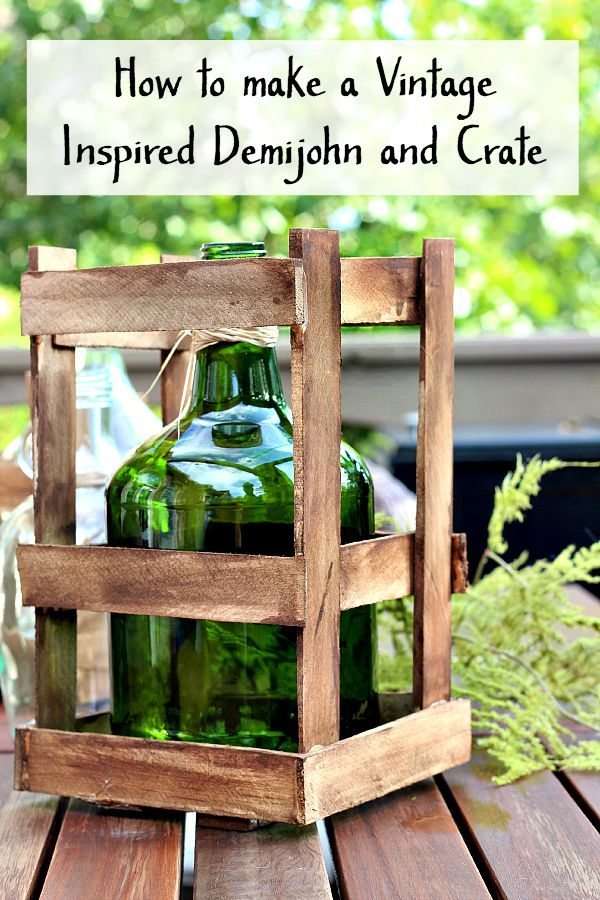 I'm sure you've seen these before, like this one from my friends at Painted Fox Treasures for $299: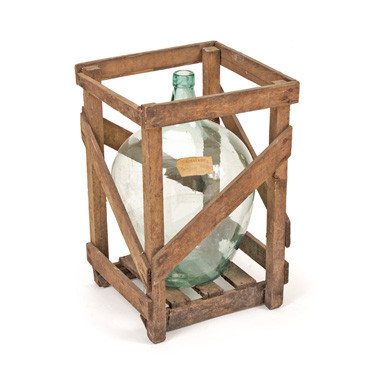 This one is larger than the one I created, but I get the same farmhouse vintage look with my smaller version. Recycling and creating a look that I love!
Here's what you will need:
empty jugs (wine or other)
contractor shims
hot glue gun
stain or watered down brown paint
Each bottle was a different size. Measure and cut the shims to fit around the base of the jug. Measure and cut shims to the height of the jug or as tall as you'd like. These crates can be shaped any way that you like, with cross shims in any direction. See the diagram below, start glueing your shims around your jug, building your crate as you go. When complete, use stain or watered down brown craft paint to transform the crate from bare wood shims to an awesome vintage, time-worn look . If needed, re-coat in areas to achieve a weathered look. Don't worry about being perfect, you want your crate to look like it's been around for a while.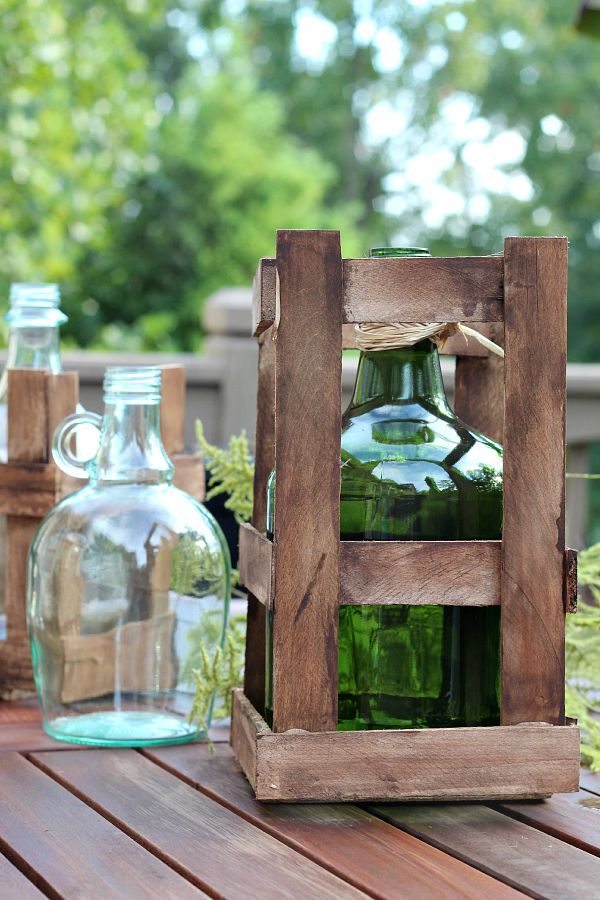 To achieve a  handcrafted appearance, I designed two different looking crates. The size of your demijohn wine jug will determine the size of your crate. These are not as large as the true crated demijohns but they are perfect for decorating bookshelves, tabletops or anywhere you need farmhouse decor at a thrifty price.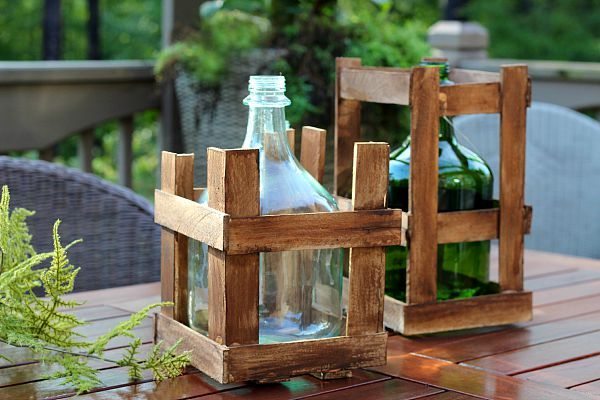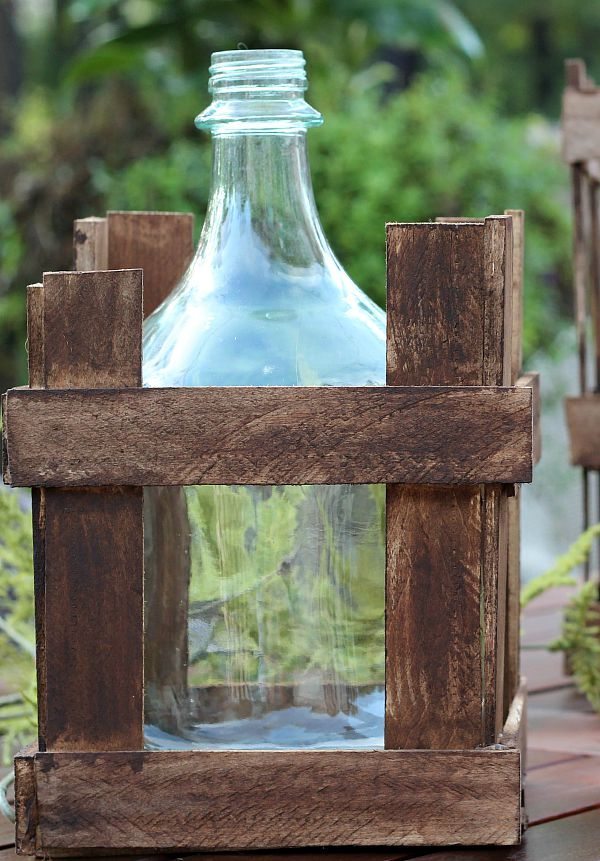 Creating vintage home decor with farmhouse flair doesn't have to be expensive. I love finding solutions for my expensive taste 😉
I'm sure you'll be seeing these around the house a lot!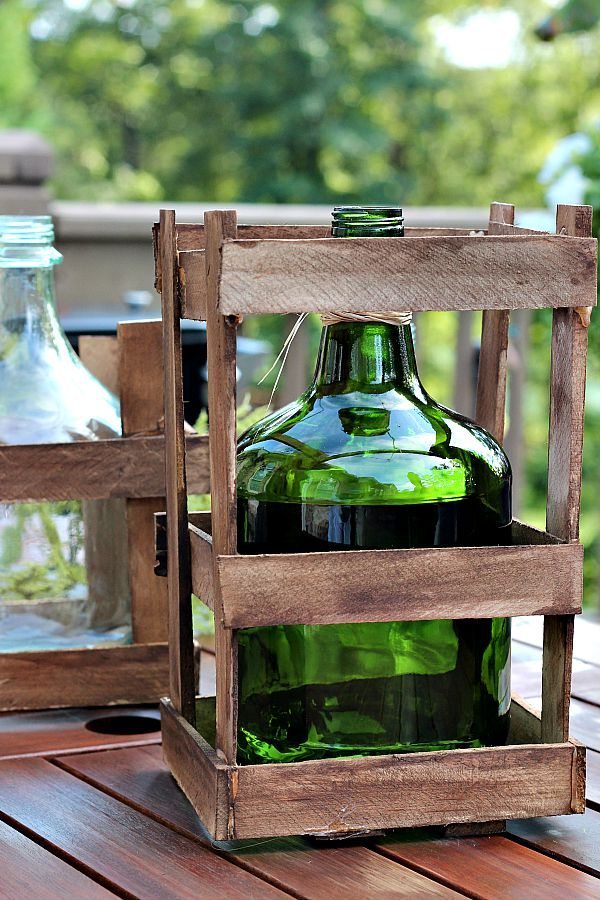 I used these same bottles in this table display too: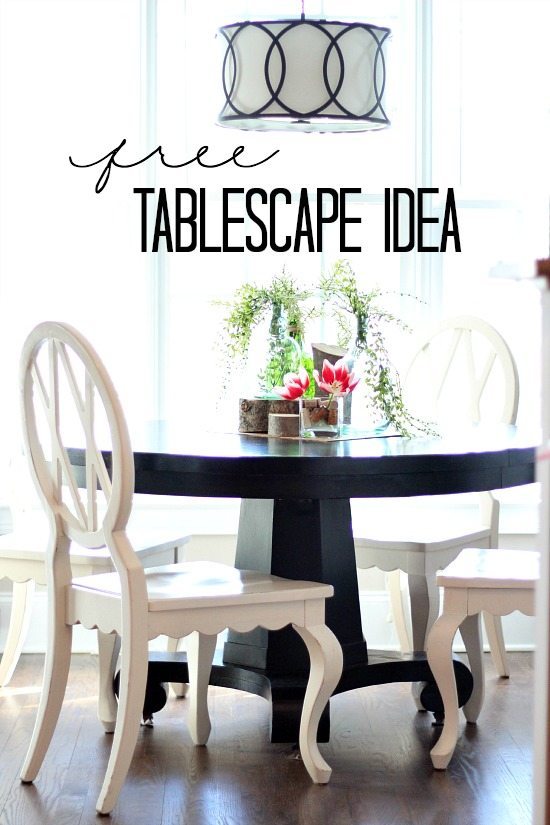 Another farmhouse DIY: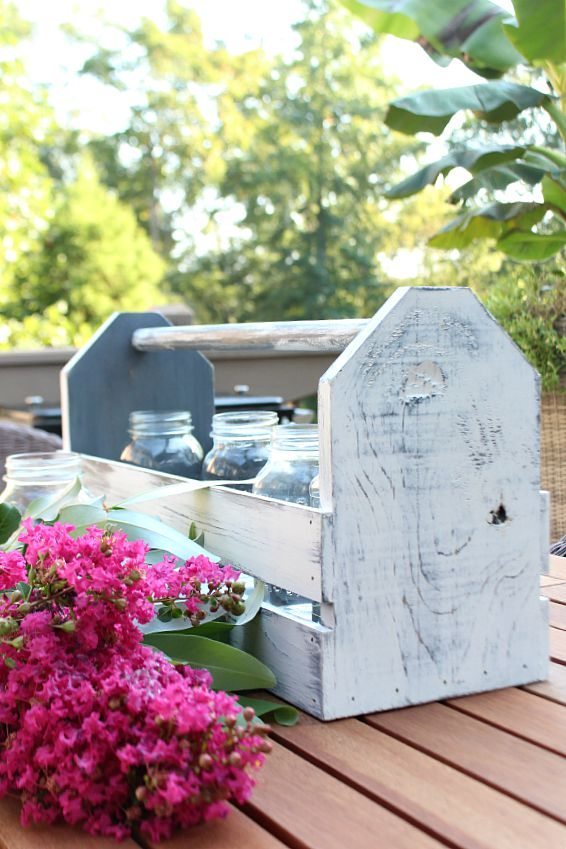 Refreshing farmhouse style on a budget!