Today I'm sharing my latest refreshed project:
Dresser Makeover with Stain and Paint
After moving last year, last year – that sounds like a long time ago, I found that I  needed a few new refreshed pieces of furniture.  Lucky for me we moved to an area with lots of antique/junk stores.  When I saw this piece I knew it was the perfect size for the guest bedroom. I also knew exactly how I wanted to paint it, I had pinned a similar one to my "dresser ideas" board.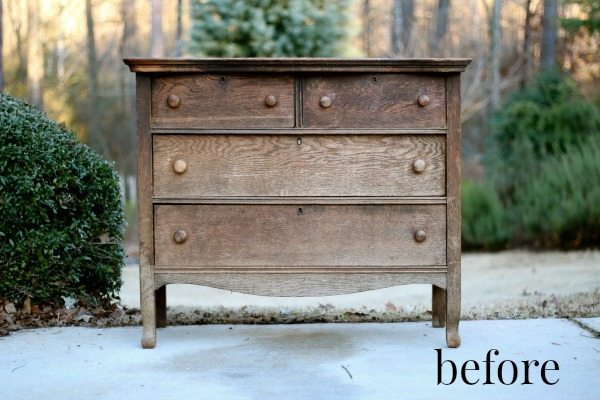 It looked pretty rough, but that didn't scare me 😉
Here's what you need for the makeover:
Sander or sanding block
Dust mask
Stain (I used Kona)
Gloves
Chalk based Paint in two shades
Your choice of a top coat for paint and stain – wax, varnish wipe on poly, etc
I used my sander to sand the top and the drawer fronts, be sure to wear your dust mask.  Sand until the old finish is off. I started sanding with 60 grit and finished with 120 grit sand paper. Clean the dust/dirt off the piece.  I used a damp cloth, which served two purposes. The wet cloth opens the wood grain so that it excepts the stain better. Use a lint free cloth to wipe on the stain.  Don't put it on too heavy, if you do, just wipe off excess. While the stain is drying, paint on the base color of paint, I used Maison Blanche White for the based coat.  When it dried I painted Maison Blanche Creme de Menthe over the white. I love waiting for paint to dry 😉 that's when I took the opportunity to use the matte varnish on the stain.  After the varnish dried, I used a sanding block to sand the painted areas to reveal the base coat and the old finish.  I wiped the painted area to remove the dust from the sanded area and applied the top coat. This was a two day process. I made sure each area was dry before moving on to the next step.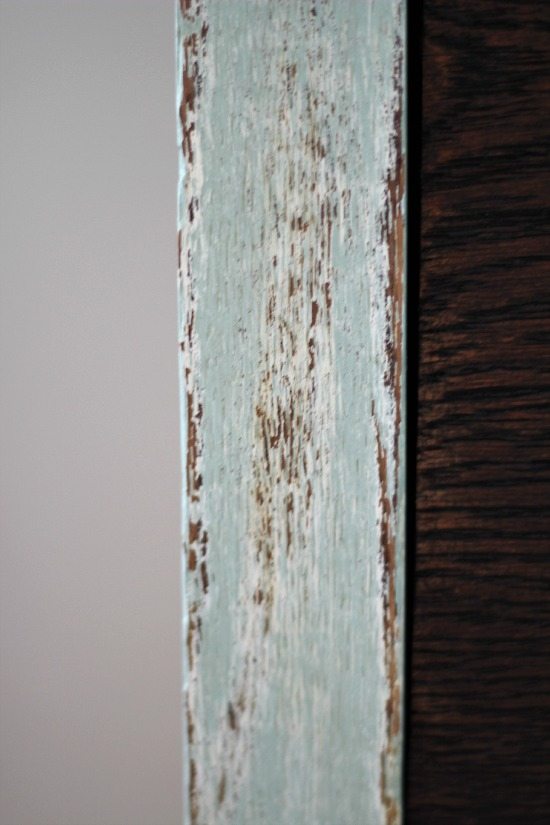 In these photos you can see the two layers of paint and the original stained areas, after I sanded.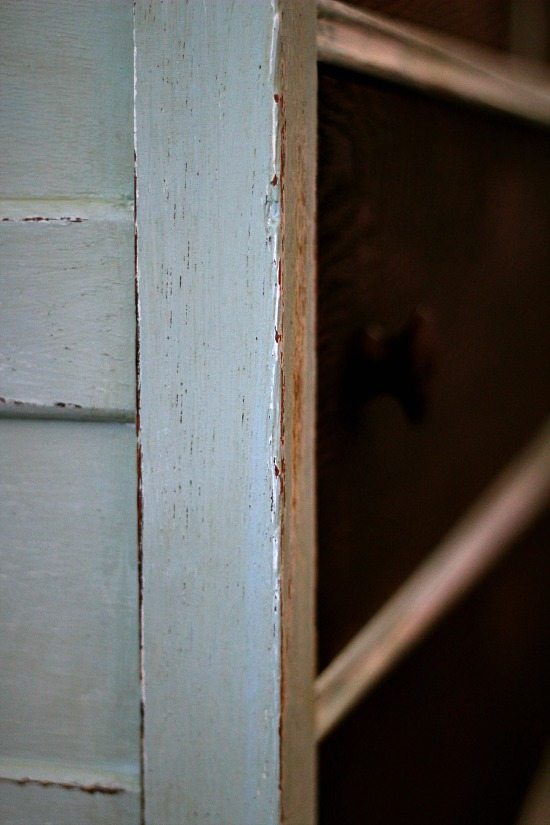 The sanded areas look like the piece has aged over time. Or that was my intent!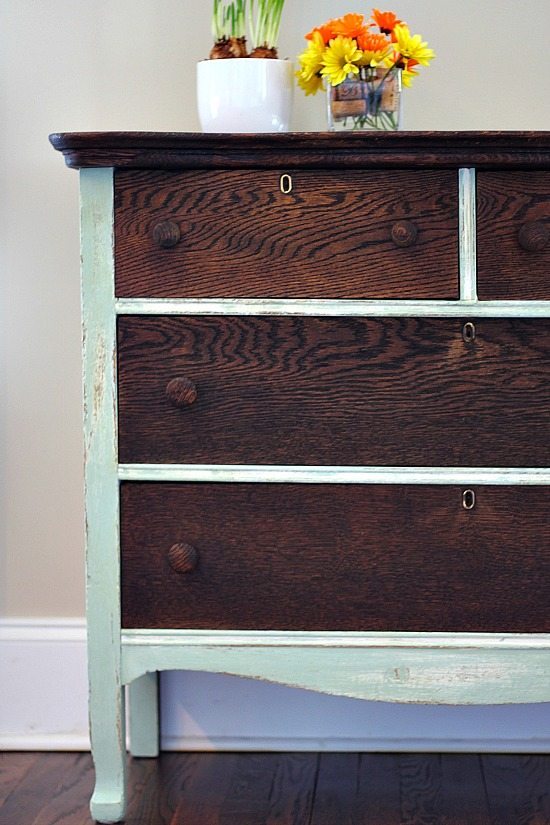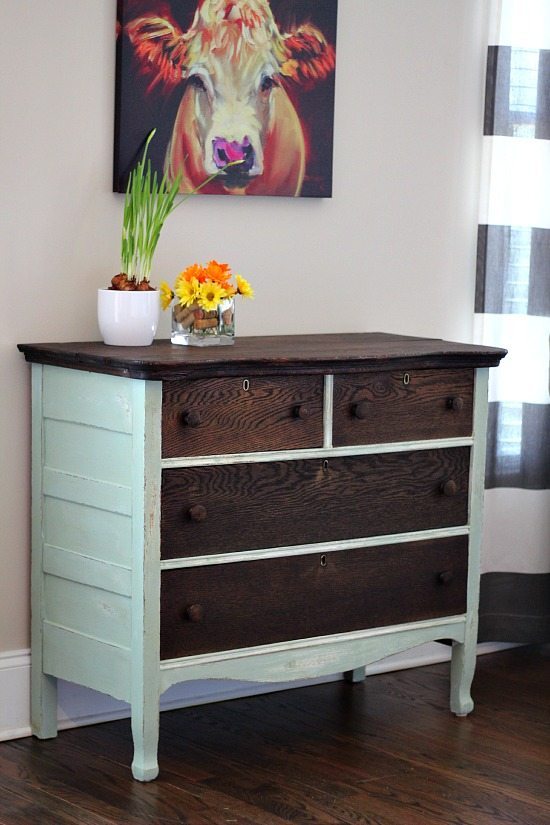 Even though my husband thinks it looks great sitting right here in the gathering room, it will be making it's way upstairs to the guest room!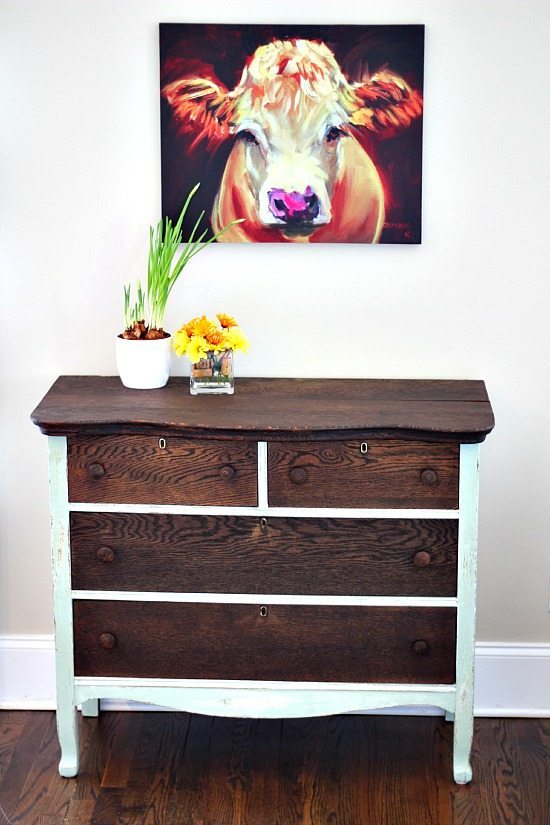 Here's to another project checked off the list, I didn't realize how many projects I'd have after the move!
Did you see How I painted 6 chairs in one afternoon?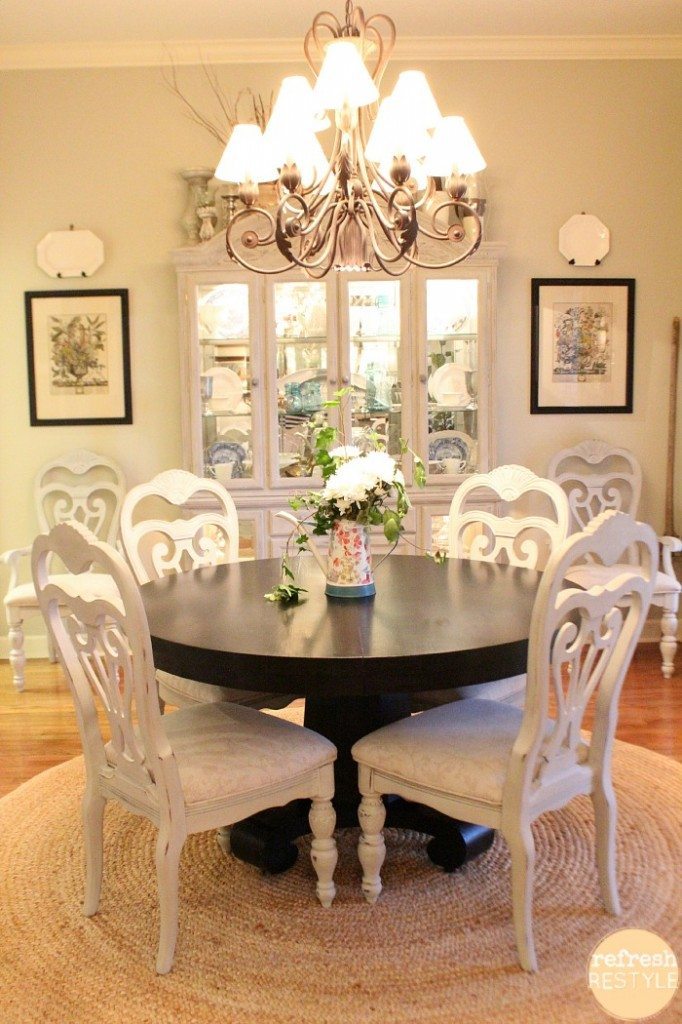 or what to do before you start painting a wall?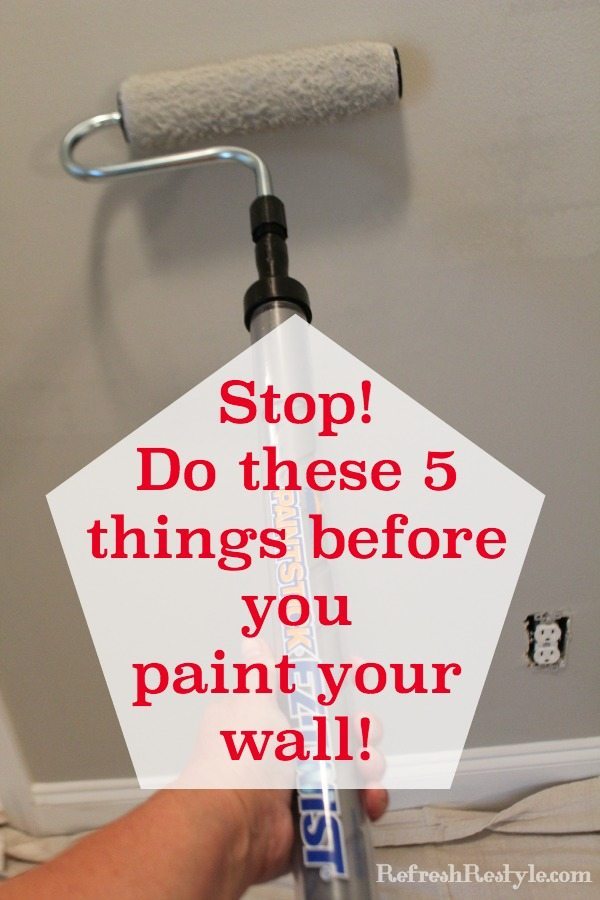 Thanks to Miss Mustard Seed for the inspiration: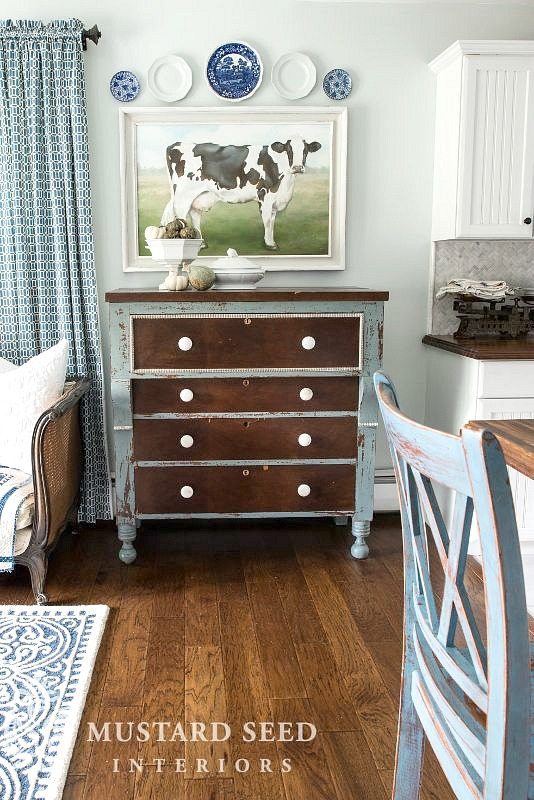 I can be inspired by her everyday!
Be sure to follow Refresh Restyle on Pinterest!
Check out the other Inspired Projects from my talented friends!