Everyday I walk by this wall and think, I need to repair and paint that! So today, I'll show you how to prep walls before painting them!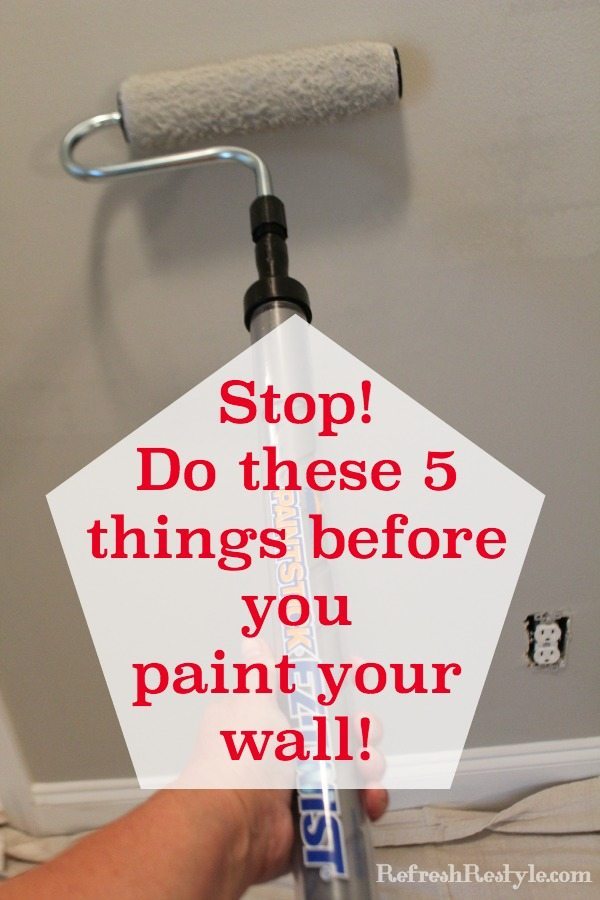 I don't know what happened, but I cannot stop looking at it.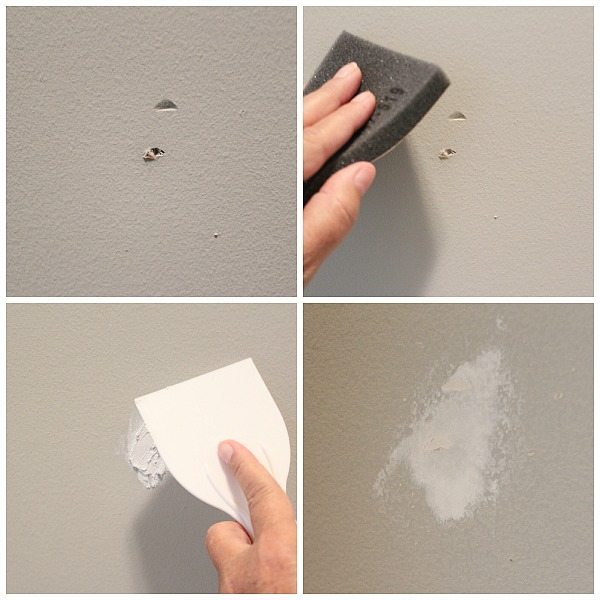 and just a little to the right of the hole there's this…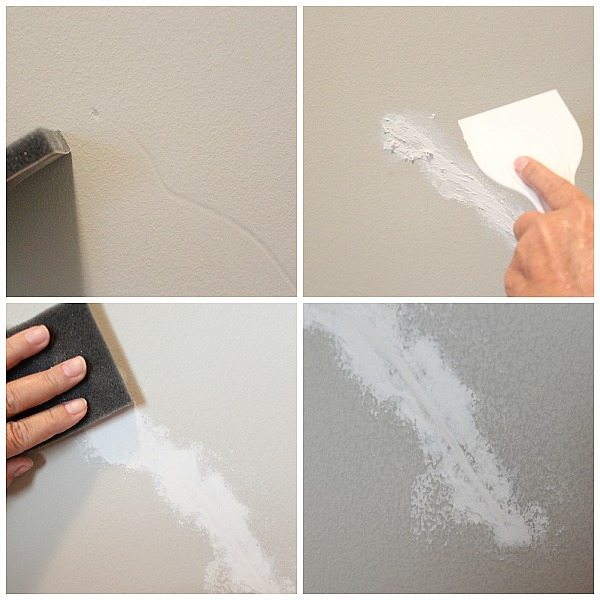 a long annoying dent! They're like pimples on my face, I know they are there, I can't stop thinking about them and they just irritate me.
To get a professional look prep the surface before you start. You're like me, temped to just crack open a can of paint and start painting. Don't do it yet…
5 thing to do before painting your wall!
Look for any damage on the wall. Repair it with spackle, sand it, remove any dust.
Remove electrical plate covers.
Stir your paint well.
Use tape to remove fuzz from your roller.
Cut in first, paint the wall before it dries.
Repair – I had to repair these places on the wall, there was no way that just painting them would have fixed that damage. I used a light weight spackling with primer and it dries fast, like within 30 minutes! After it dries, sand it smooth and wipe off the dust.
If the hole is deep, apply several coats of spackling, let it dry and sand in between. Use a repair kit if the damage is wide.
Remove electrical plates, it's so much easier and neater than trying to cut around them.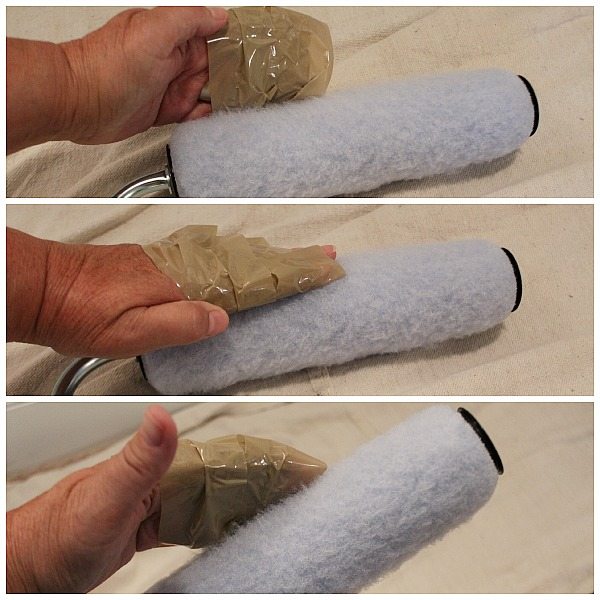 Rollers can be fuzzy, walls don't need to be fuzzy. Wrap tape around your hand, sticky side out 😉 and go over your roller removing the fuzz.
Stir your paint very well, all the good stuff settles on the bottom!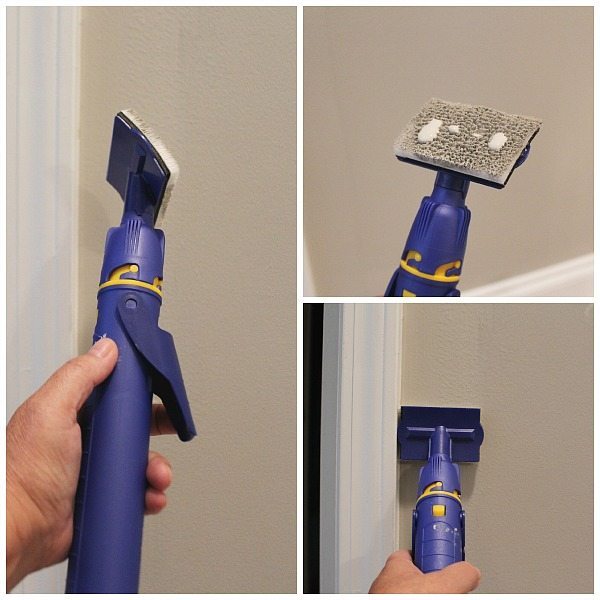 I used my HomeRight QuickPainter Pad Edge Painter, you just draw the paint up from the can. This little guy makes edging easy with less mess! Just pump to add more paint to the pad.
And for the wall, I used the EZ Twist Paintstick, I painted without a roller pan. Can you imagine how nice that was! Let me tell you, it was awesome! You may also notice that bath cloth laying there. No, I didn't bath in it 😉 I alway keep a wet/damp cloth handy for wiping off any little mistakes that I make. Because unlike Bob Ross, they are not happy little accidents. Some people use baby wipes.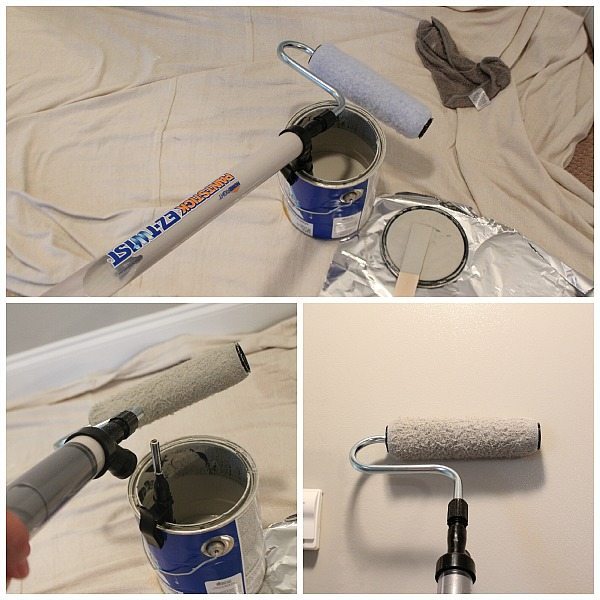 In case you're wondering. I did not want to change my wall color, I just wanted to repair it. This is the area at the top of the stairs. I didn't have the original can of paint. I painted one whole wall, from edge to edge, I didn't want to risk the paint not matching. Luckily, we had this paint left over from the basement. It's Sherwin Williams Mindful Gray. One of favorite colors, right now anyway.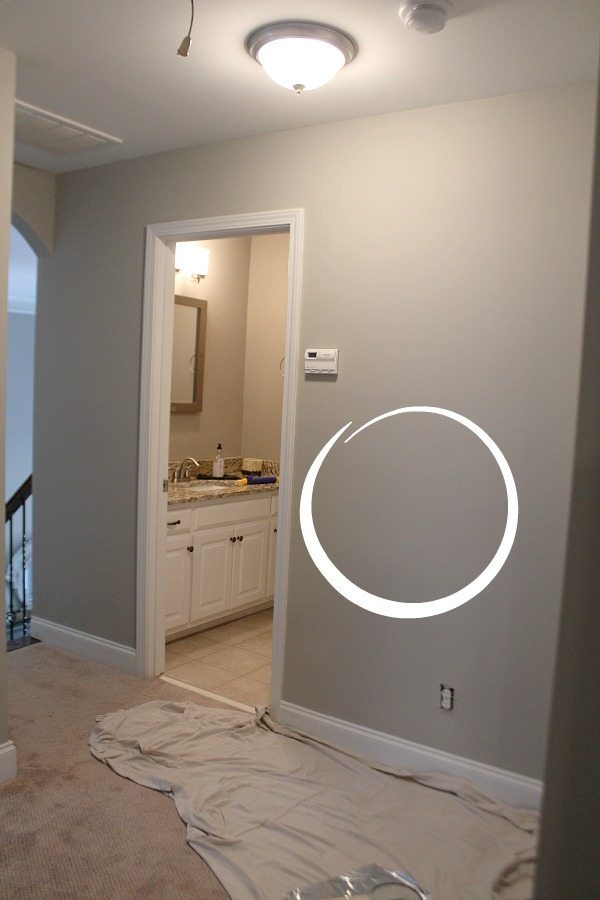 As you can see, the wall looks great! Inside the white circle is where the pimple, I mean damage was.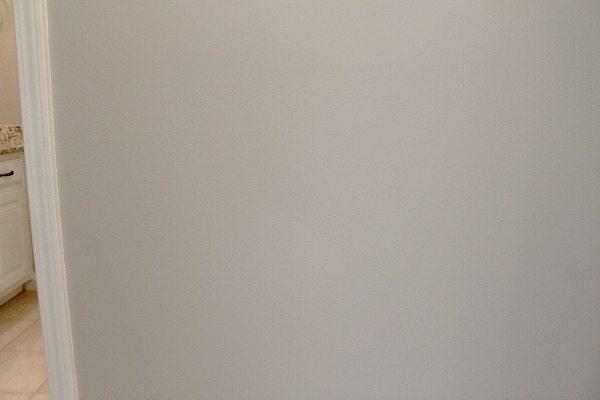 Right there! Now I guess I'm going to have to find another blemish to stare at every.day.
If you like painting, then you'll love these projects!
How to paint kitchen cabinets:
Paint your dining chairs in one afternoon: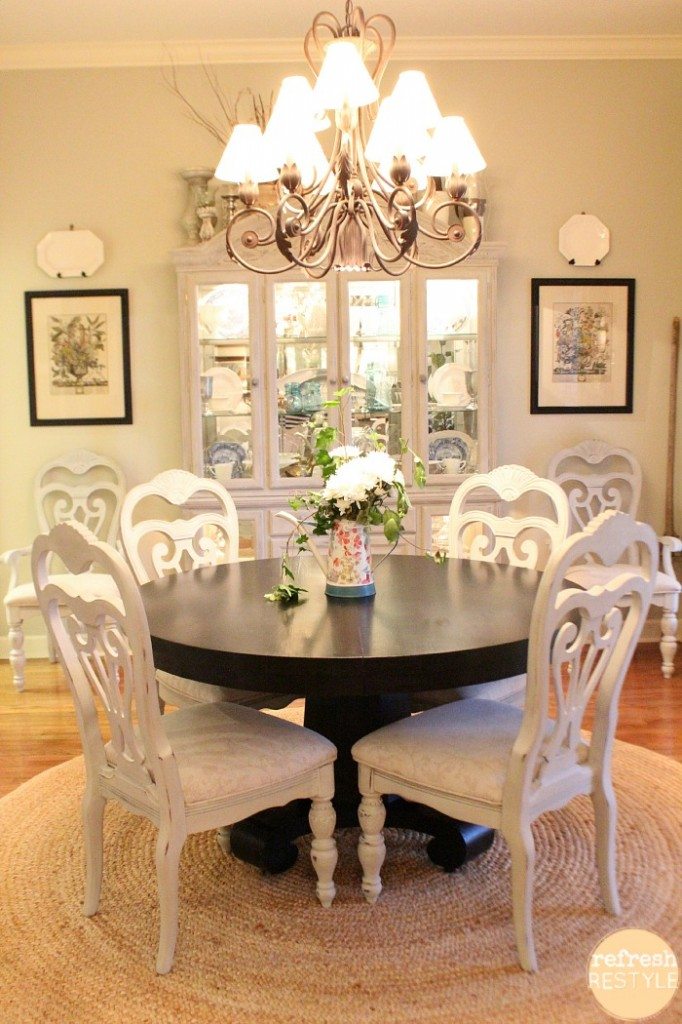 Paint to coordinate your baskets: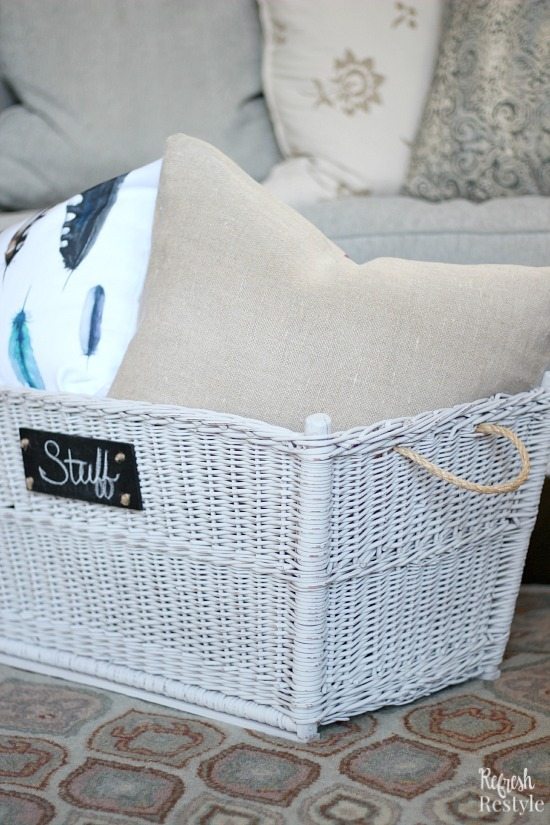 Thanks for stopping by!
It's costs no more for you and it helps support my love of sharing free stuff on my blog 🙂 My affiliate links: HomeRight C800755 EZ Twist Paint Stick
and HomeRight C800771 Quick Painter Edge Painter