Get organized with storage baskets…
Isn't it the time of year to start thinking about getting organized?  Ok, maybe not, well it is for me 😉
There are several times a year that getting organized crosses my mind: the New Year, Spring and Fall. Today I'm sharing my latest tip for coordinated organization! Baskets…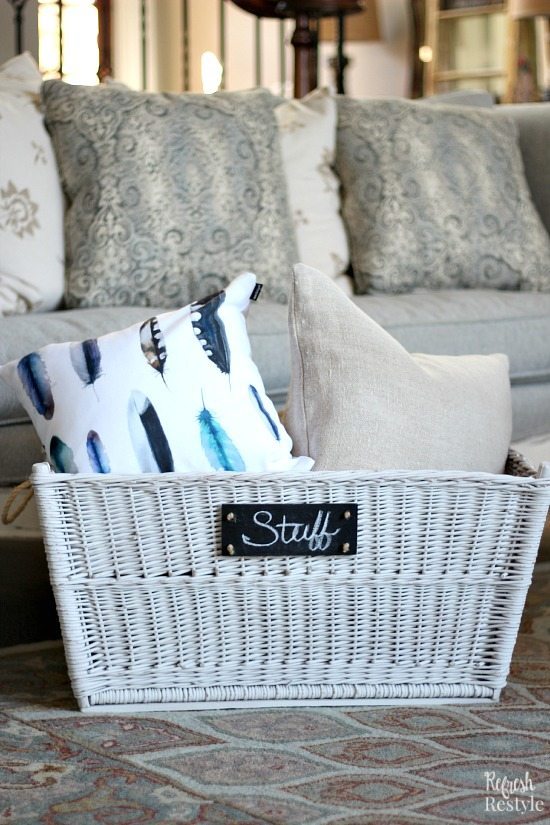 And what better way to organize than with el-cheapo baskets from yard sales and thrift store.
Who doesn't like big baskets? I think they are great for all kinds of storage.
I'm not picky, well as long as they are large and sturdy! Check out my uncoordinated stash, different colors and different materials.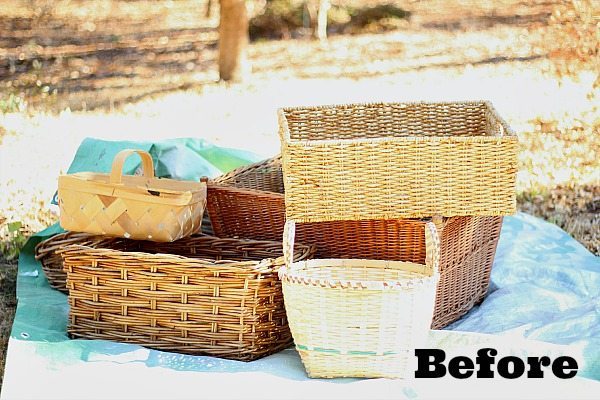 That's not a problem! Because I'm armed with a secret weapon!
I've realized that I can paint most anything with my HomeRight Finish Max Fine Finish HVLP Sprayer! Even a Metal Locker!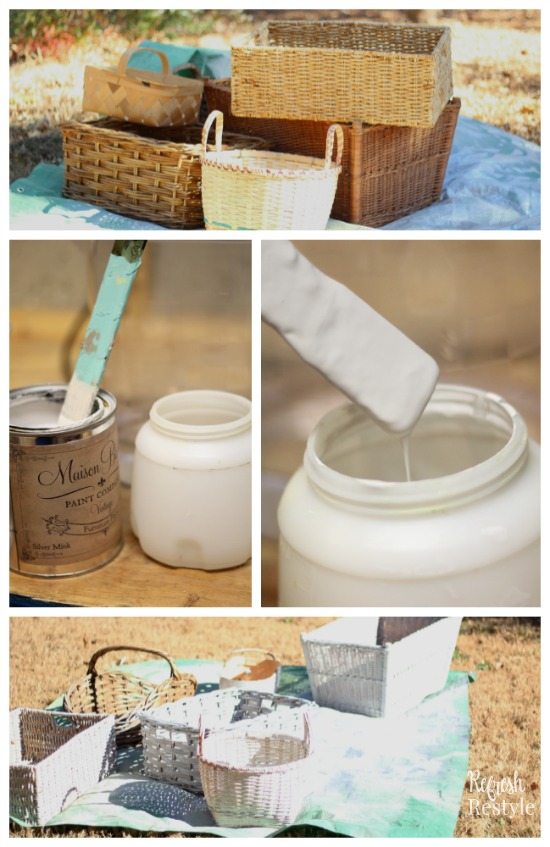 On a bright and sunny day this week, I gathered all a few of my basket collection and painted them with my chalk based paint from Maison Blanche.  After painting two coats of paint, I cleaned the Finish Max and sprayed them with a  matte clear coat to finish them.
See more of my projects here:  Spray Painted Dining chairs and Wicker Chair.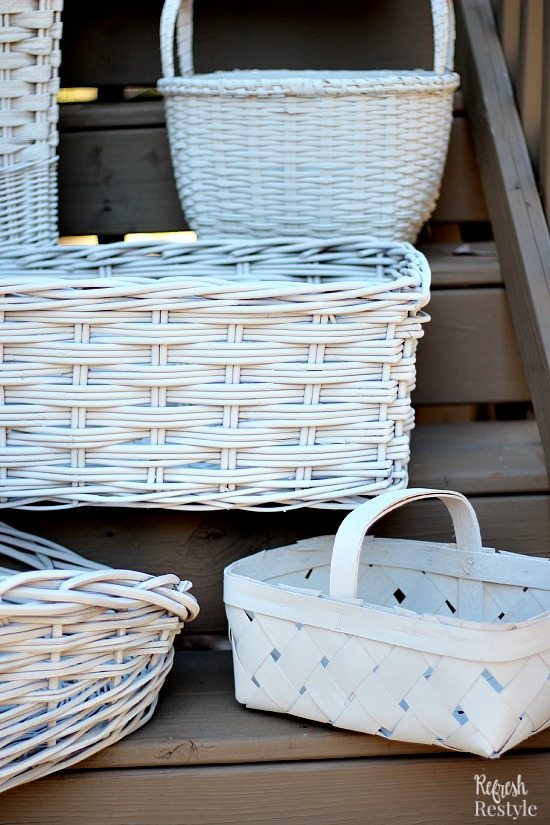 If I had to recommend just one item to my DIY friends, it would be the Homeright Finish Max Sprayer . You can create a beautiful finish and it is easy to clean!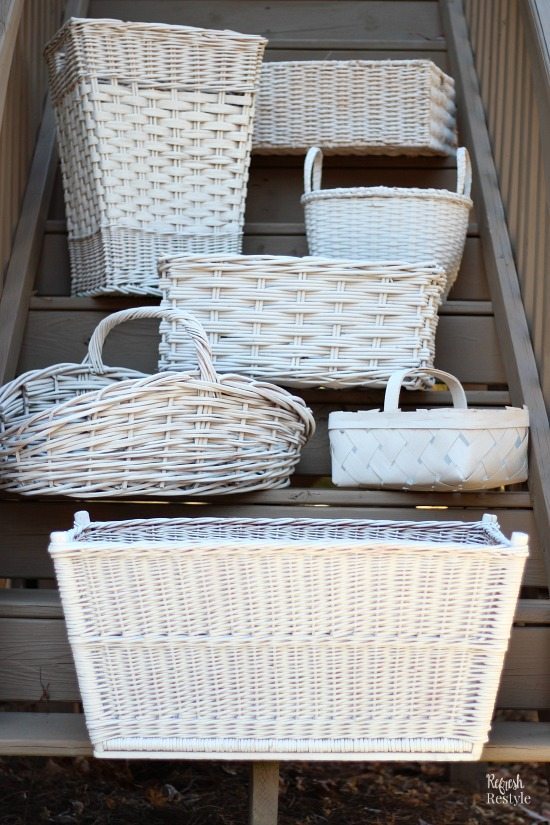 Here they are, ready to start the new year out with pizazz, all coordinated with a refreshed look!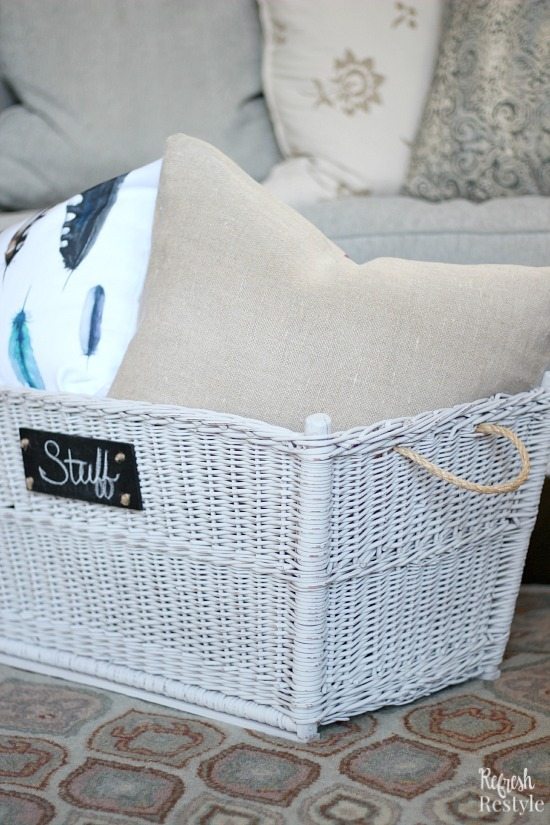 Do you have something you've been wanting to refresh?  Today we're giving away an awesome
HomeRight Finish Max Fine Finish HVLP Sprayer!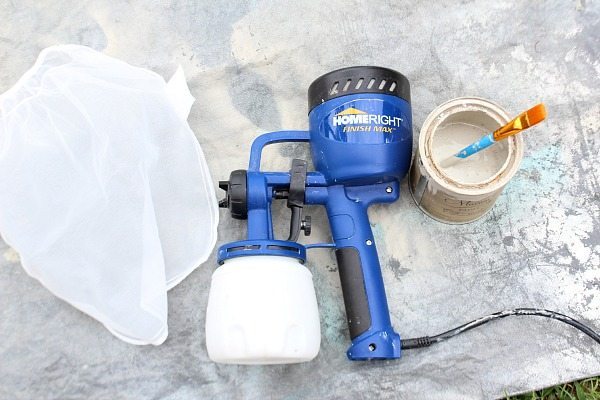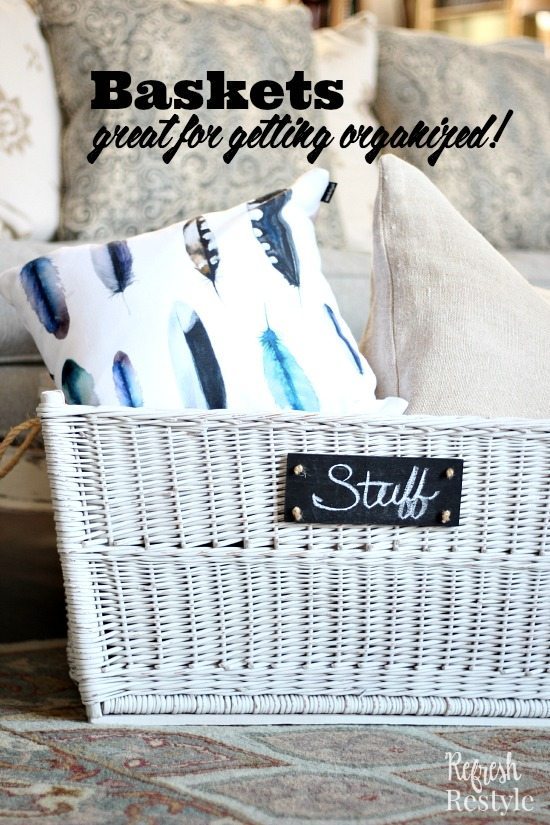 I am a HomeRight Brand Ambassador, they provide me with product to review and compensation for my time. Monthly, I will review the product and tell you about it! How cool is that? Pretty awesome but that's not all, I will also host a giveaway for you.