Farmhouse Burlap Cotton Candle Ring
Today is Dollar Store Design day, thanks for joining us! I'm sharing this rustic decor idea, perfect for a battery operated candle and yes the candle was only $1 (battery included)! I was tickled to see the cotton stems and burlap ribbon at our Dollar Tree store, they are really stepping up the farmhouse decor!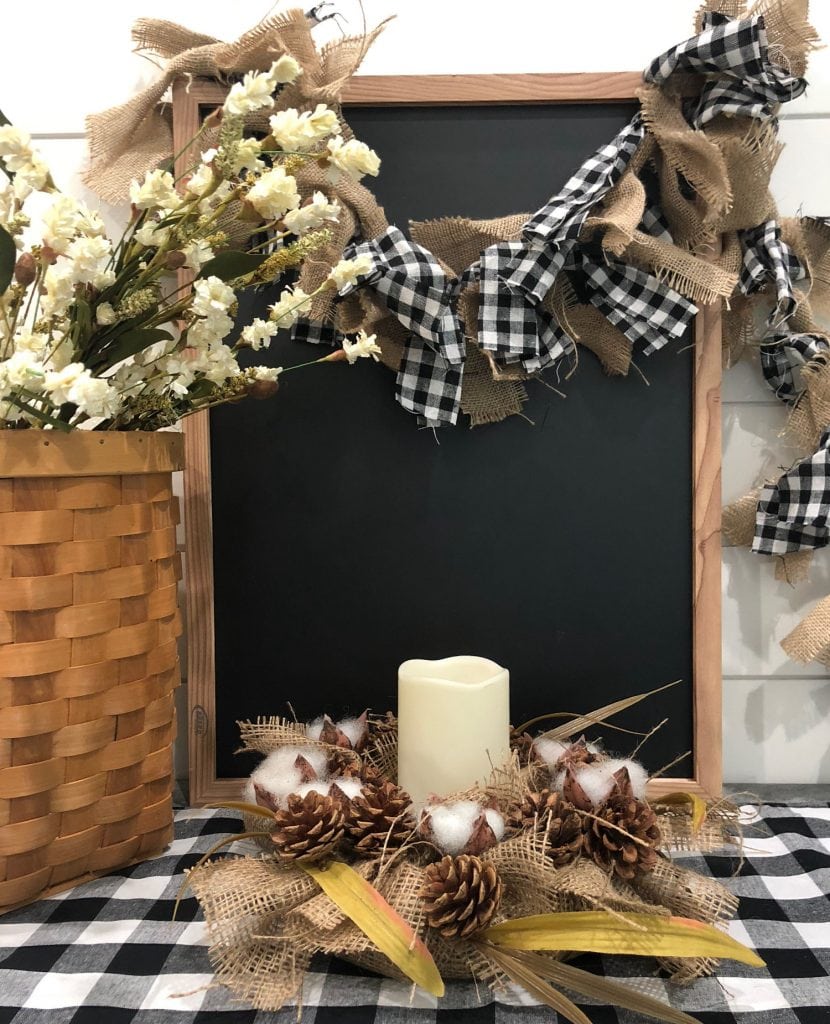 This rustic candle ring would also work for a wreath. It was so easy to make and fits perfectly in my Alabama Farmhouse.
Supplies Needed for Burlap Cotton Candle Ring or Wreath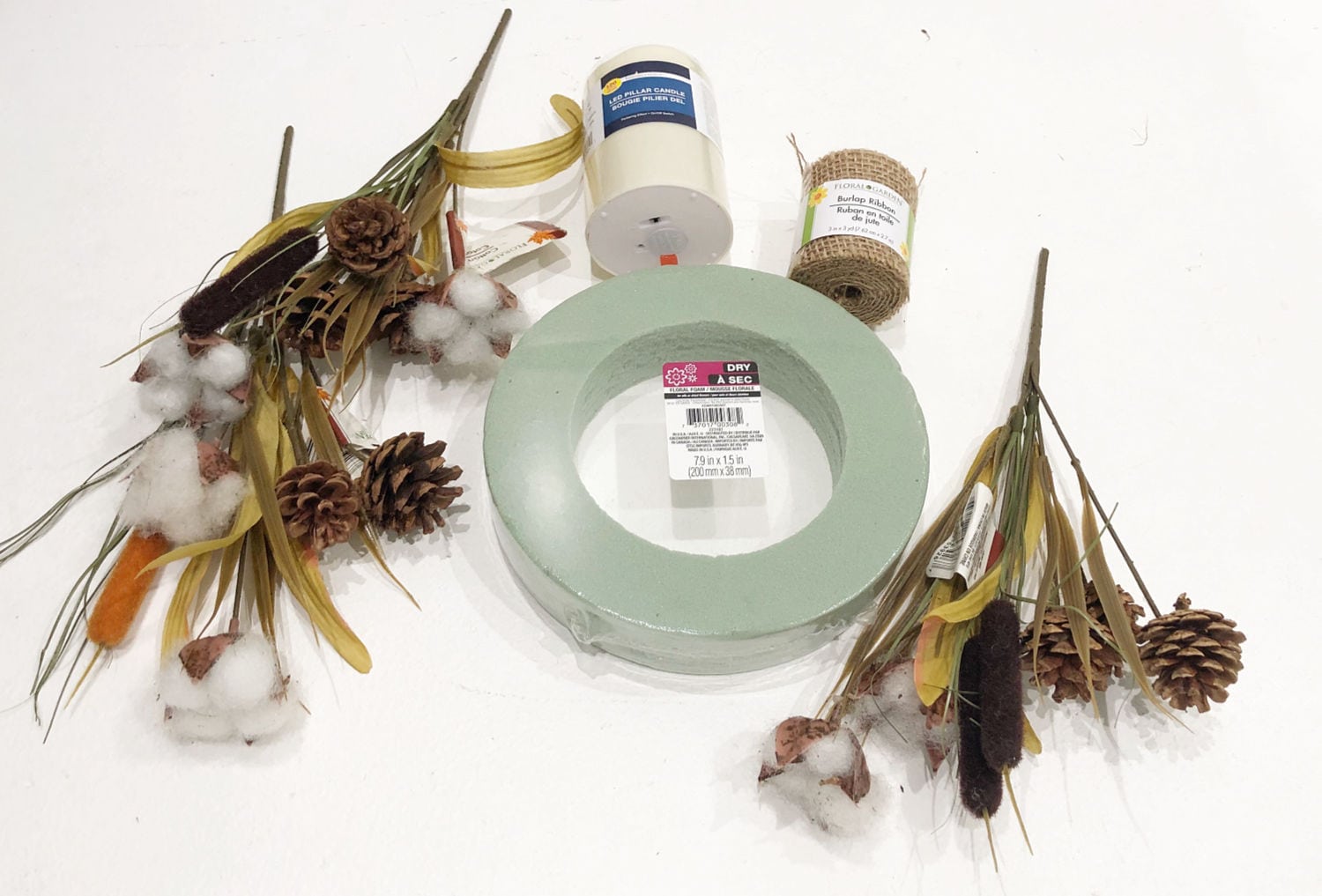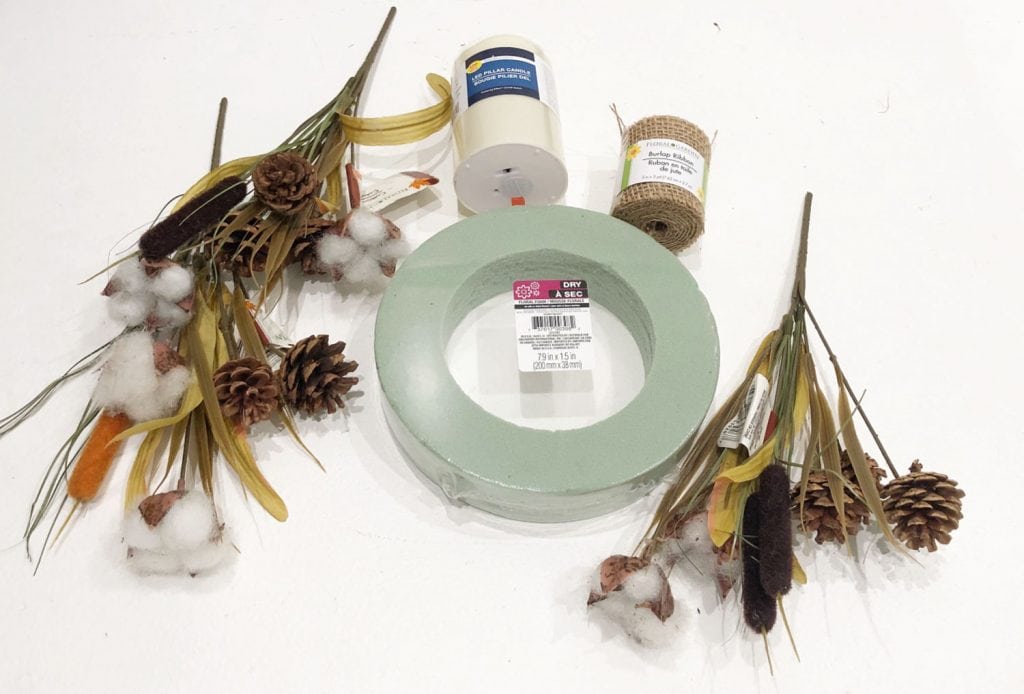 wreath form – Our Dollar Tree has several shapes to choose from.
burlap ribbon – I used 3 rolls and had some left over
scissors
hot glue gun
3 floral stems – with cotton and pinecones
wire cutters
floral pins 
battery operated candle
Wrap the ribbon around the foam wreath form, use floral pins to hold it in place. Pulling it tight as you go around.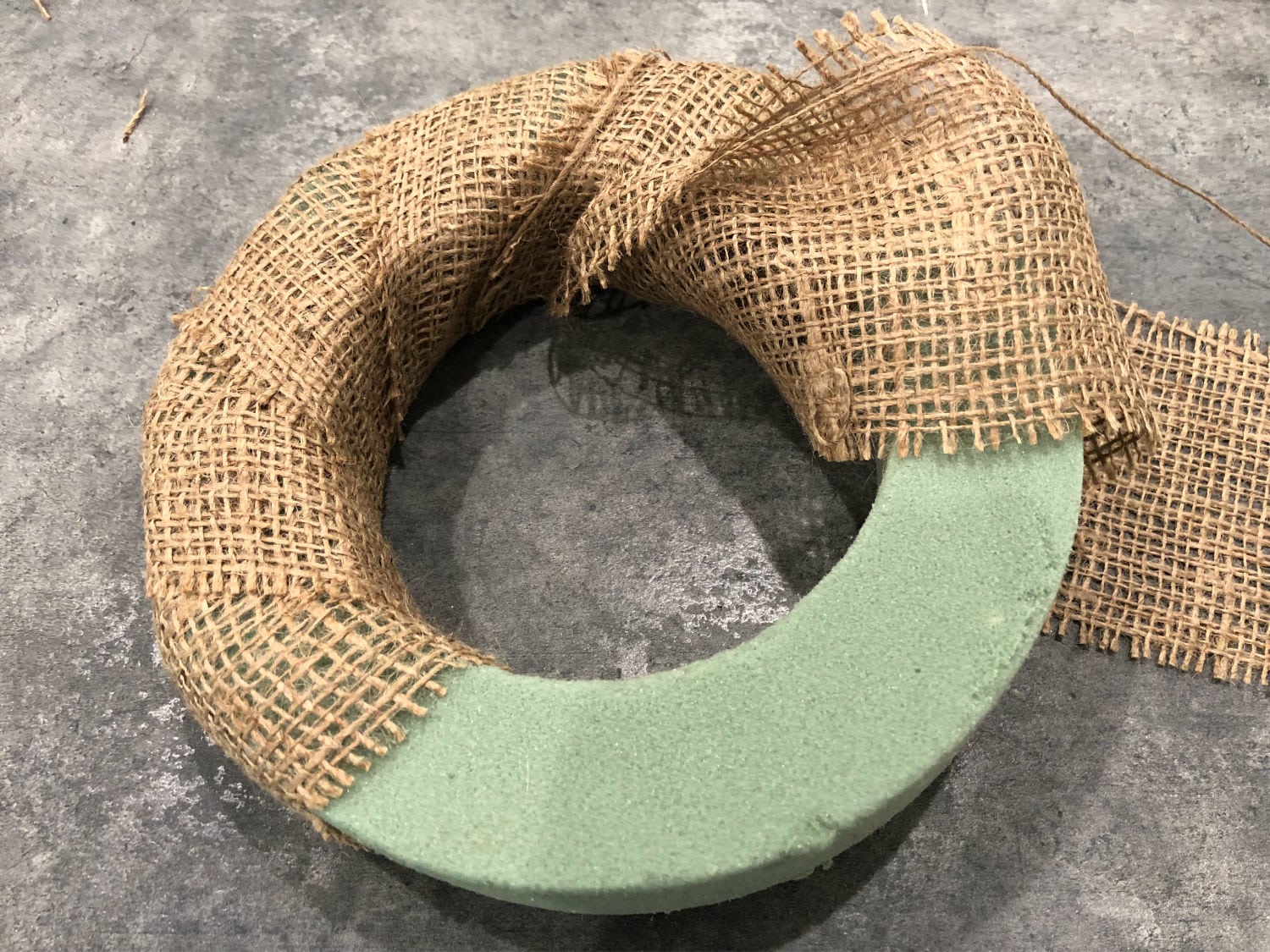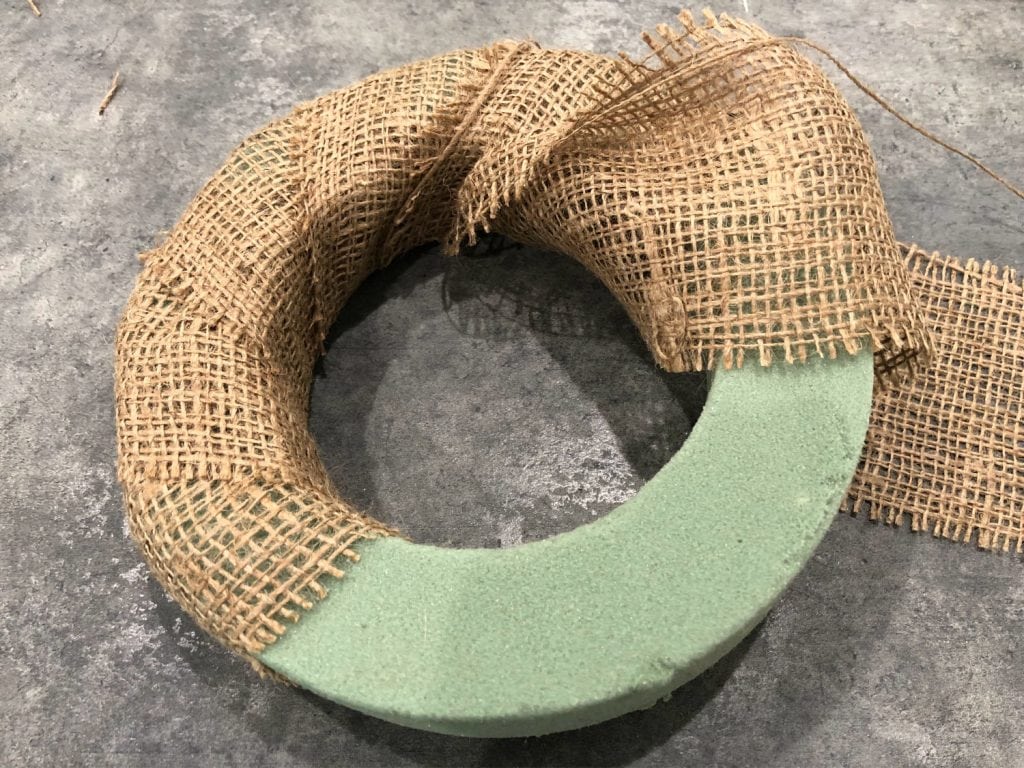 Use your scissors to cut 8 lengths of burlap at 12″ each.  Fold the burlap accordion style in the middle and wrap around the wreath form,  hot glue it to itself, use your scissors to hold until it dries. At this point your are basically adding ribbons of burlap around the wreath.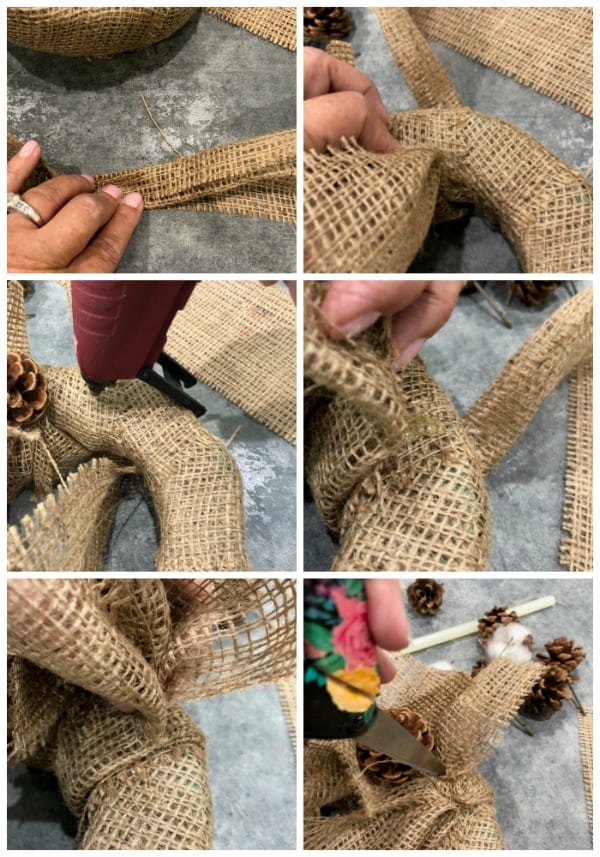 Using the wire cutters remove the cotton, pinecones and floral pieces from the stems. Leave the wire about 1″ long. Press the wire from the florals in to the wreath form, use hot glue as needed to secure.
Be sure to pick up extra battery operated candles, they are great for every season!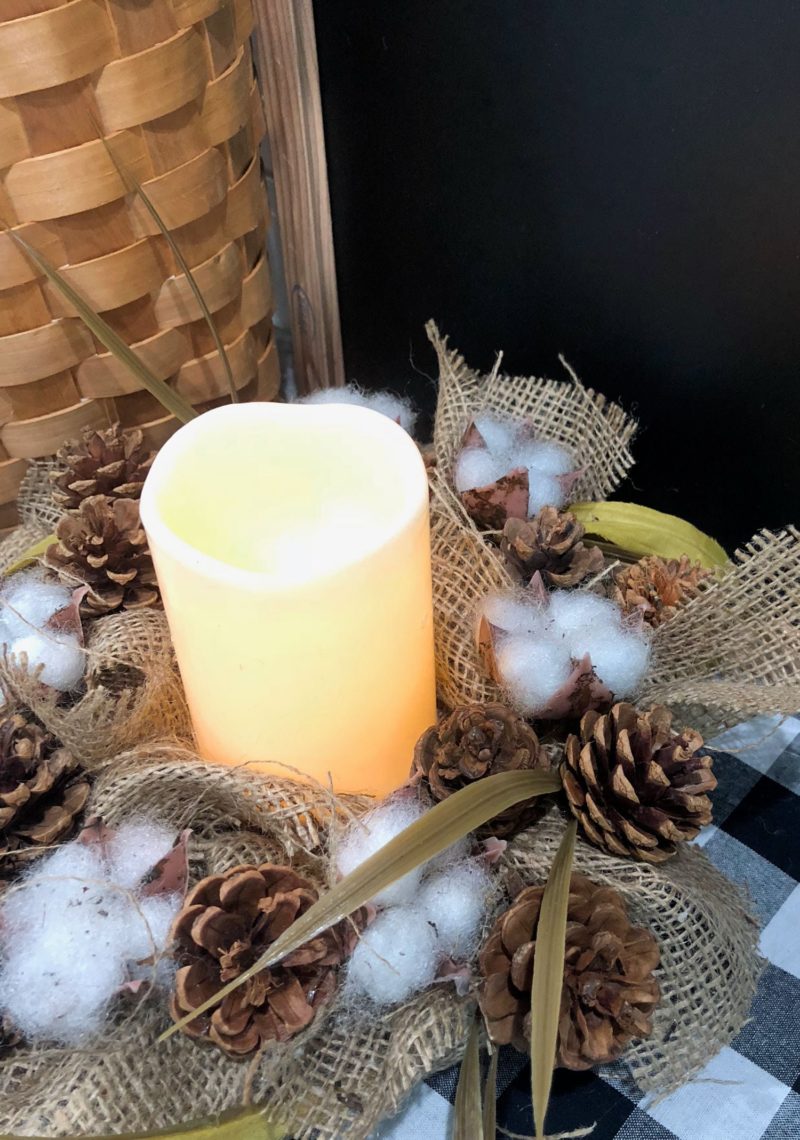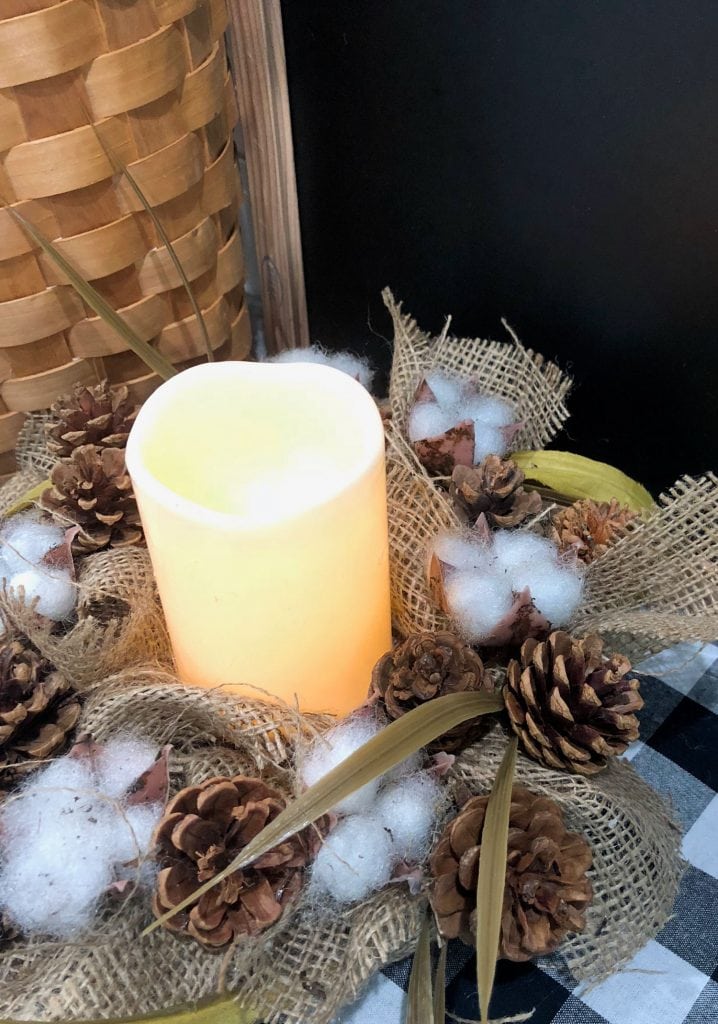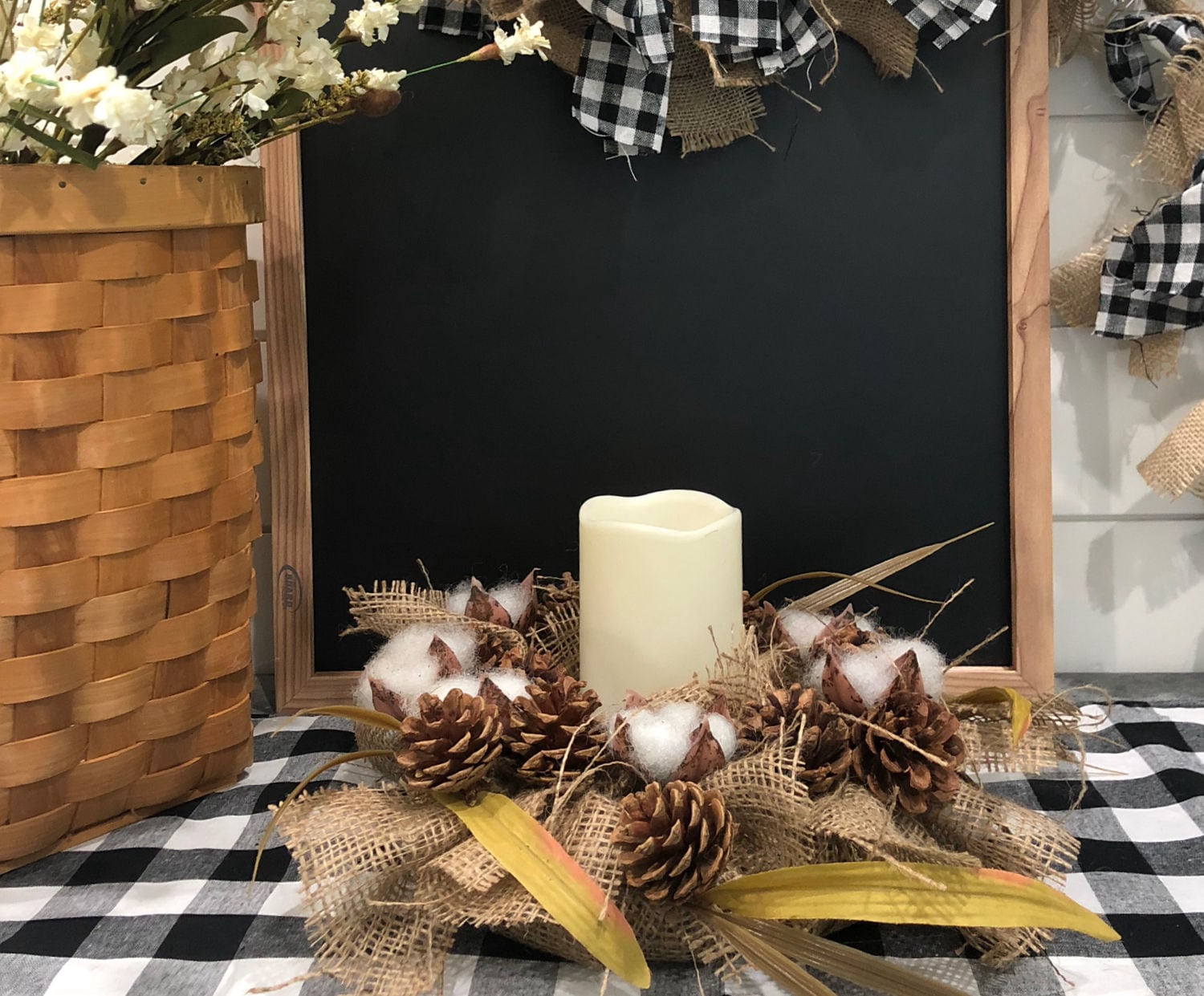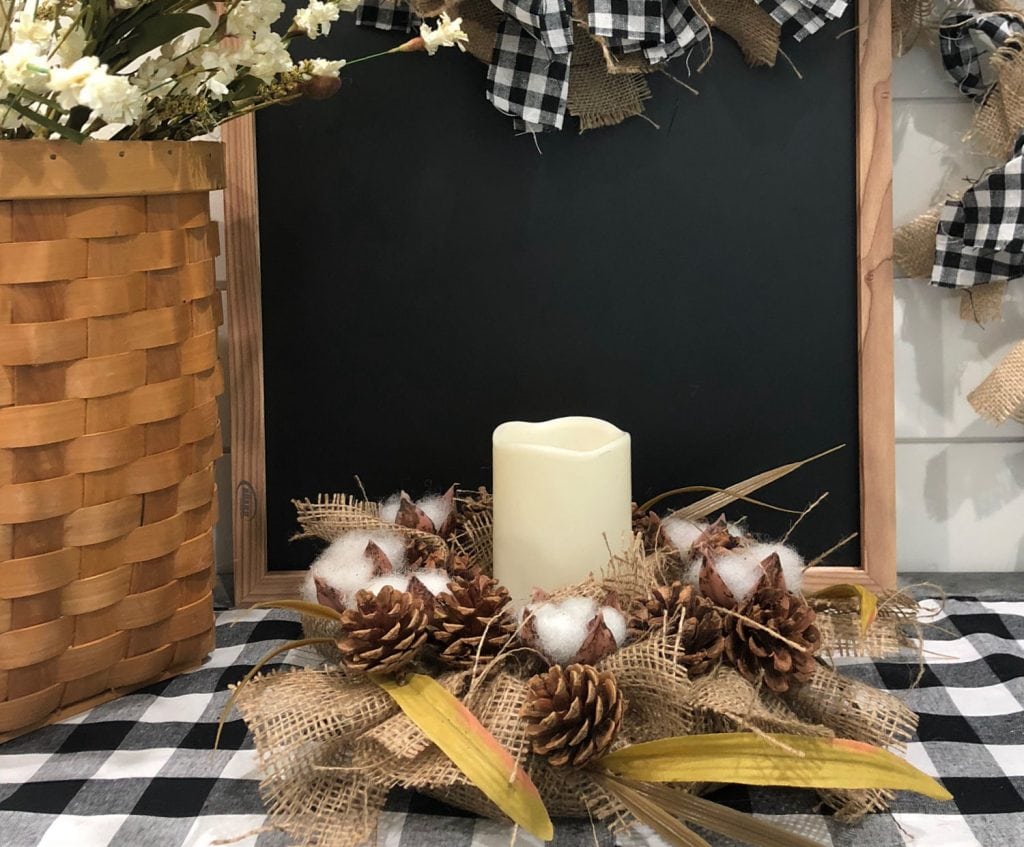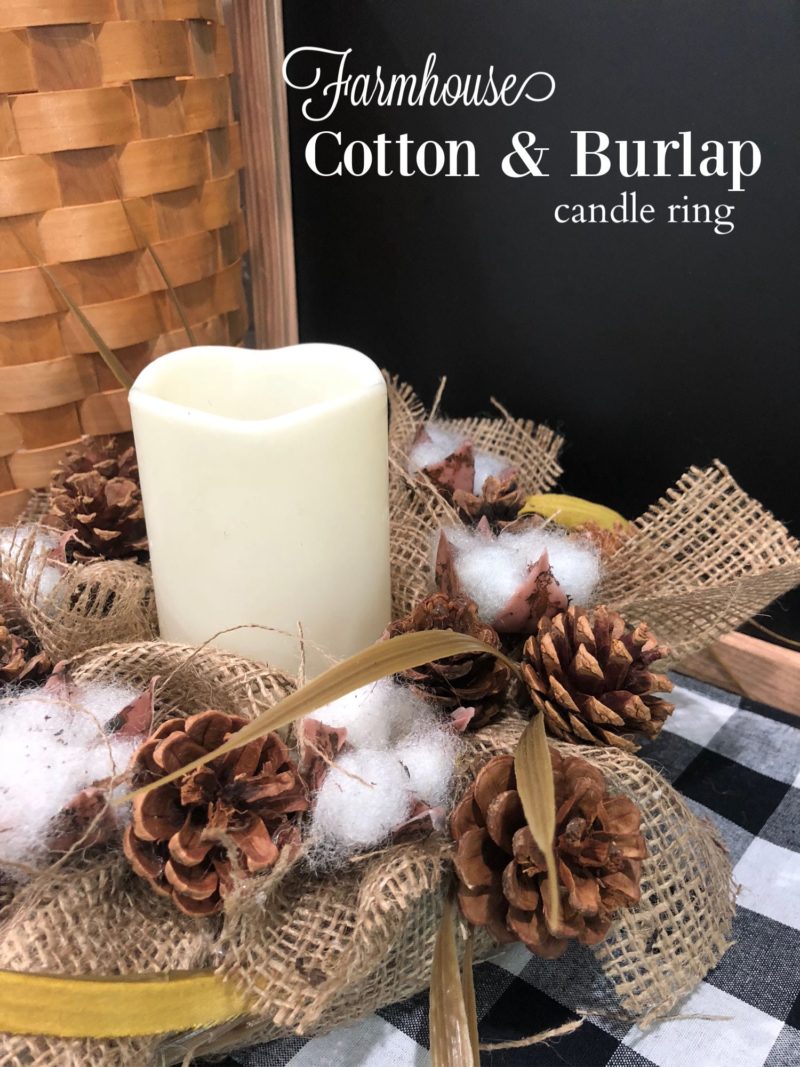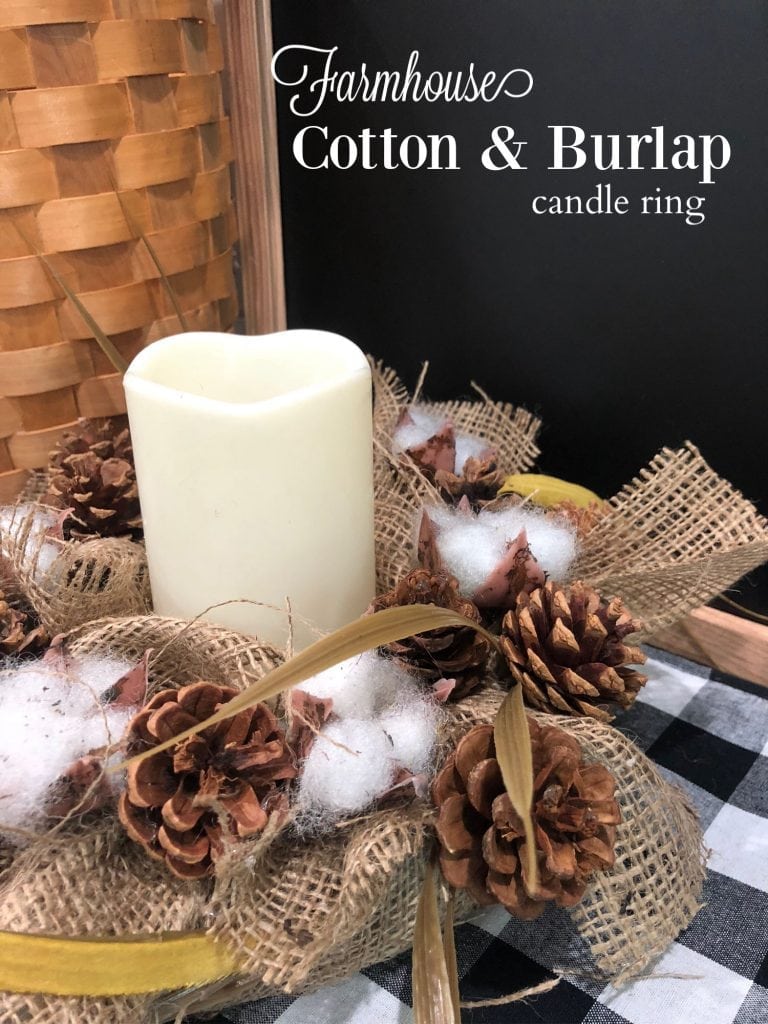 The perfect addition to farmhouse decor addiction!
Click the links below to see all the ideas, who doesn't love a Dollar Store idea!?
Adhesive Drawer Liner Transforms Kitchen Cabinets
Dollar Store Panda Bento Box Tutorial + SVG
Set Up Kitchen And Bath From The Dollar Store
Farmhouse Burlap Cotton Candle Ring
Need more Dollar Store Ideas: