Hello friends! Today we're sharing "10 Minute Decorating" ideas for summer patriotic red white and blue decor. Each month a group of us gets together to share super fun and super fast decorating ideas that anyone can do.
I'm sharing my deck, a quick patriotic idea and yes, it's all gussied up in red, white and blue!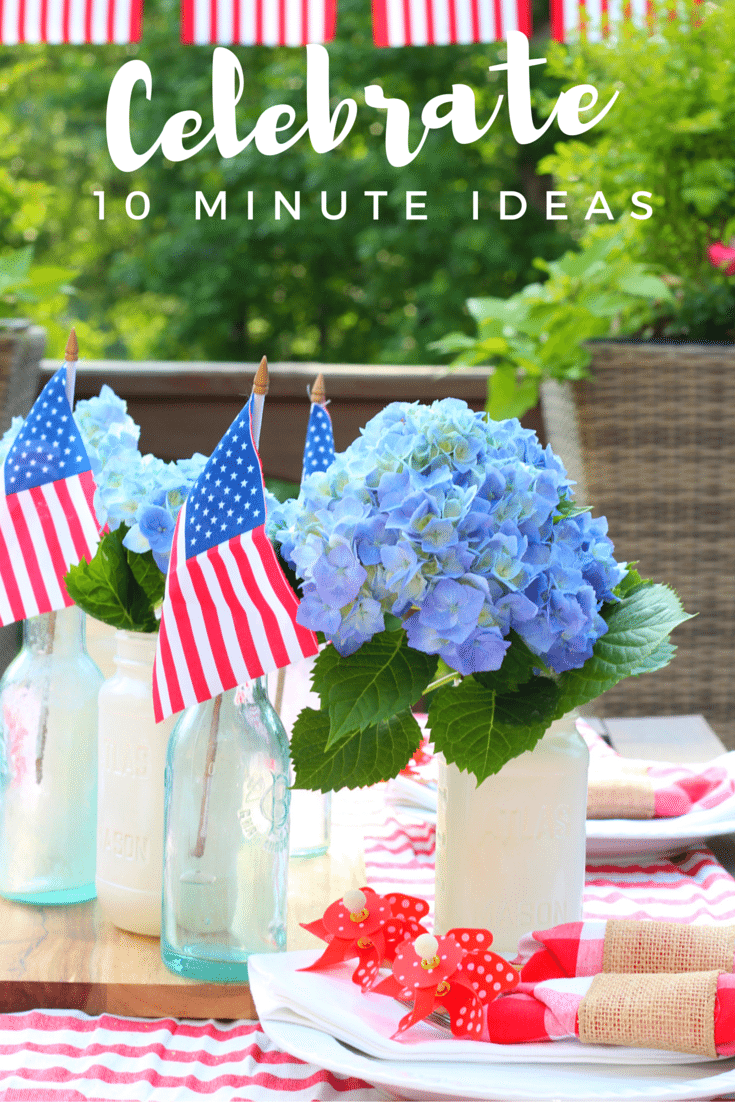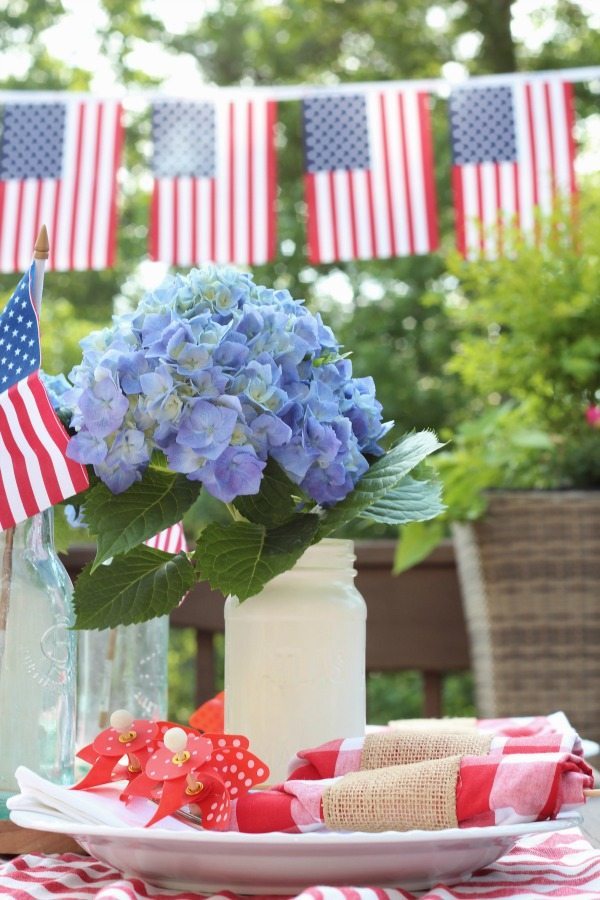 Here's what I used
red and white scarf
red and white polka dotted pin wheels
plaid fabric scrap
burlap ribbon
flag banner (mine is from Hobby Lobby – bought after 4th July several years ago for 90% off – don't hate me)
old bottles
little flags
blue hydrangeas from the yard (plant some, you will be glad you did)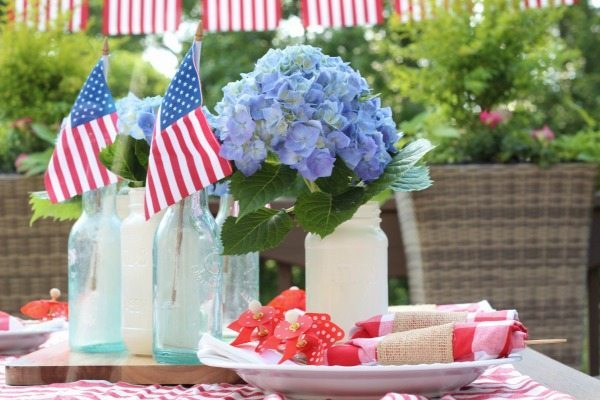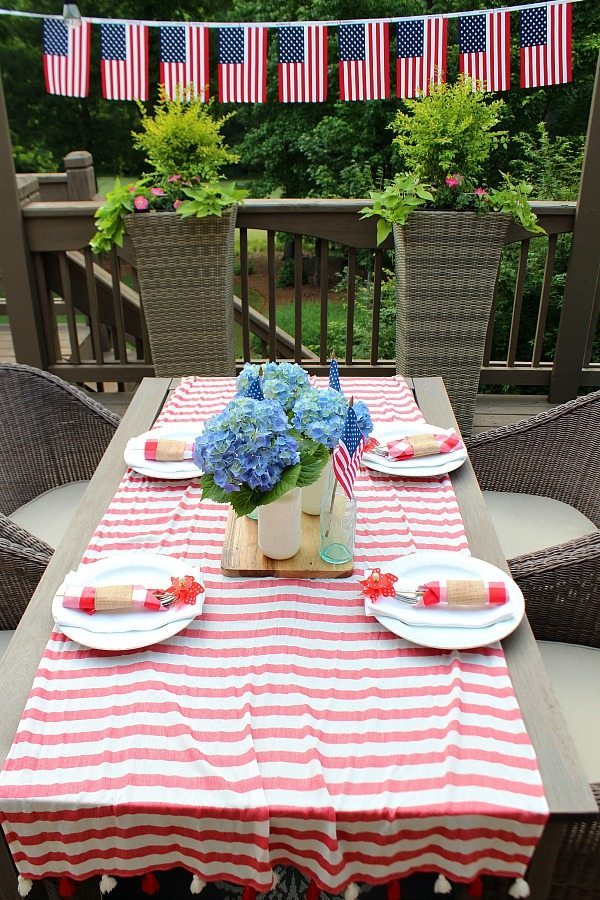 Spread the scarf over the table, you could use a run of fabric for this too!
Position bottles, milk glass mason jars in the middle of the table. Add hydrangeas and flags.
Wrap the silverware in the plaid fabric, finish by wrapping with the burlap ribbon. Stick a fun pinwheel in and your done!
Hang the flag banner – I always use trusty thumb tacks 😉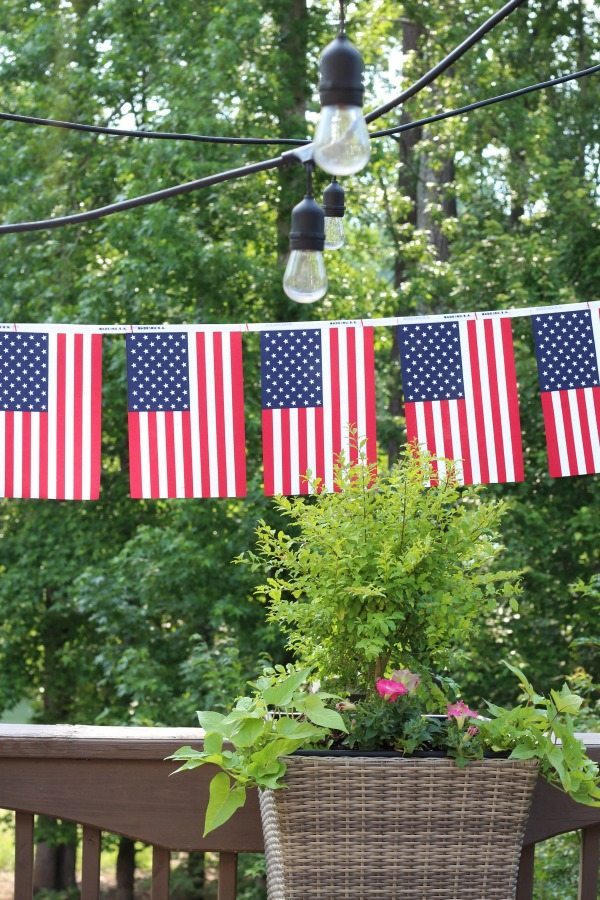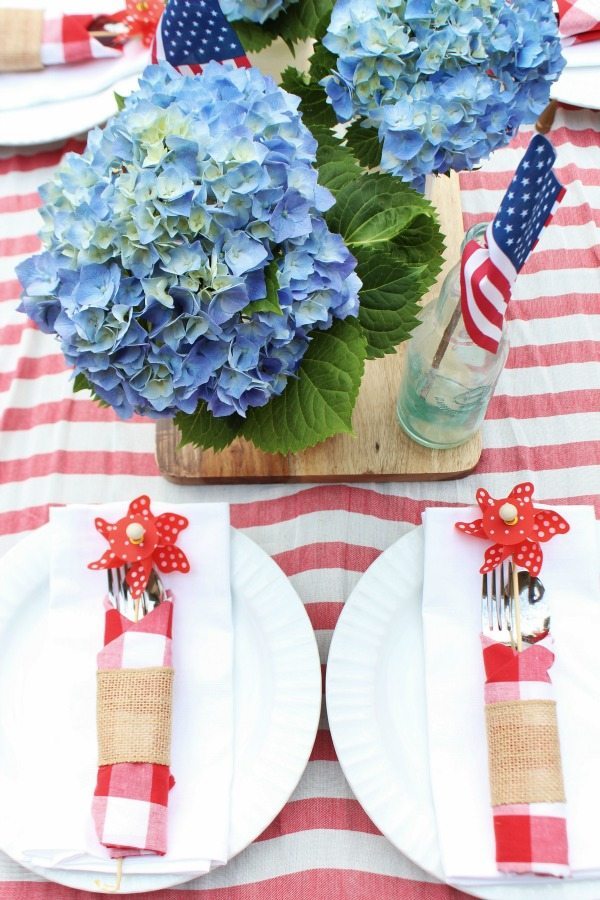 My hydrangeas are showing off this year, well, one of the bushes. The other one is lagging behind! I will be decorating with them all summer 🙂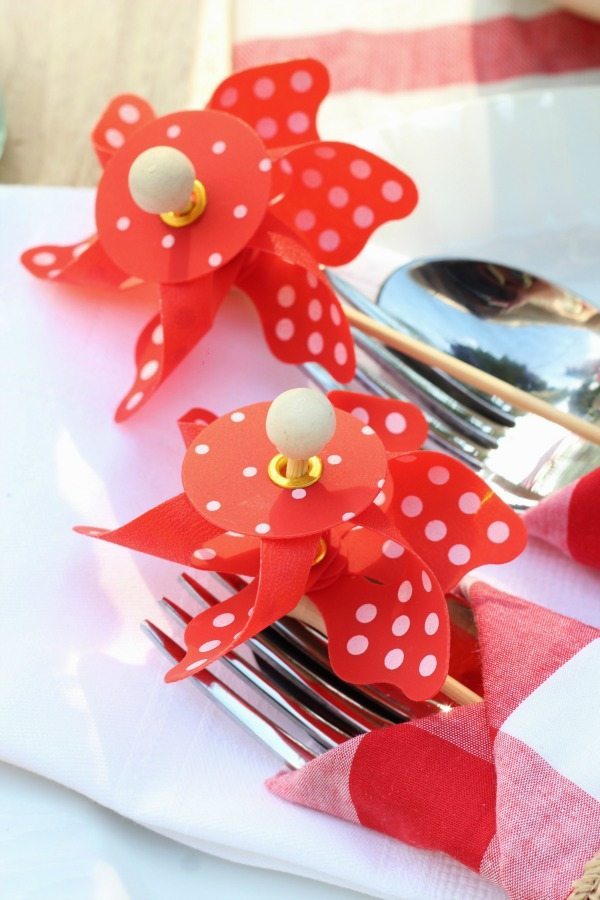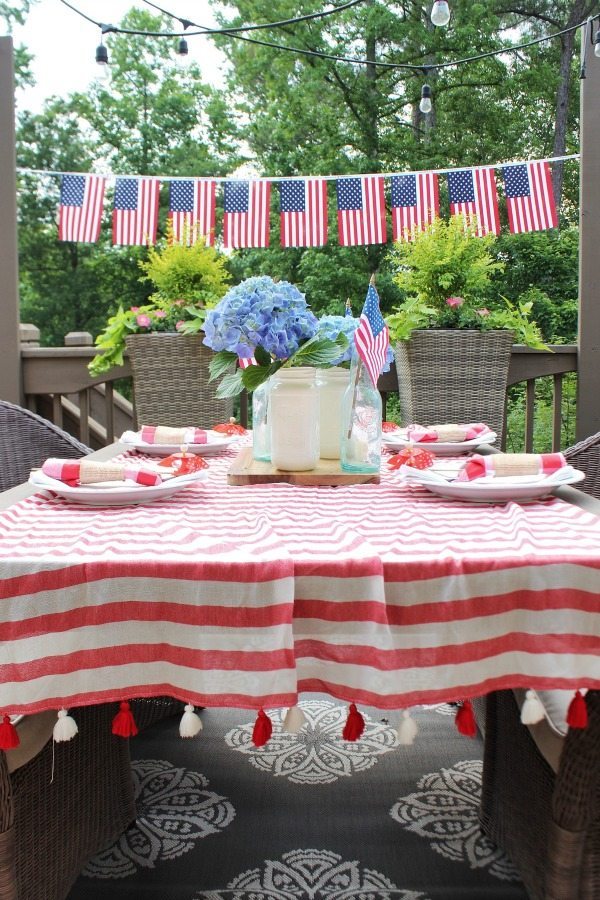 Now you just need to fire up the grill and enjoy!
When I think about red, white and blue decor, I think of summer entertaining outside. You could easily use all this decor all summer long. Remove the flags and add a pop of turquoise and you're ready for next cookout!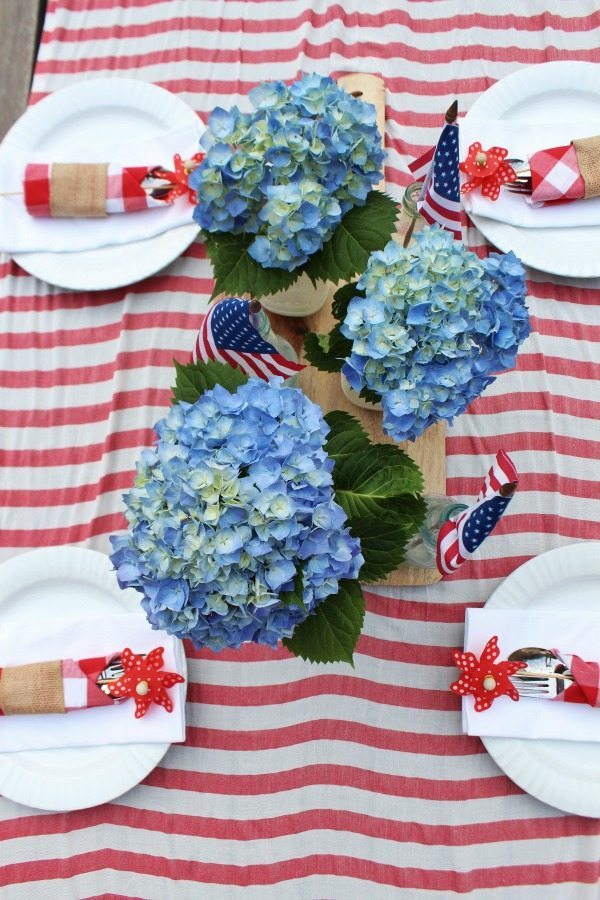 I'm getting hungry already, thinking of smoked pork, watermelon and homemade strawberry ice cream! After eating all that I would head down and lounge on the sofa on the patio.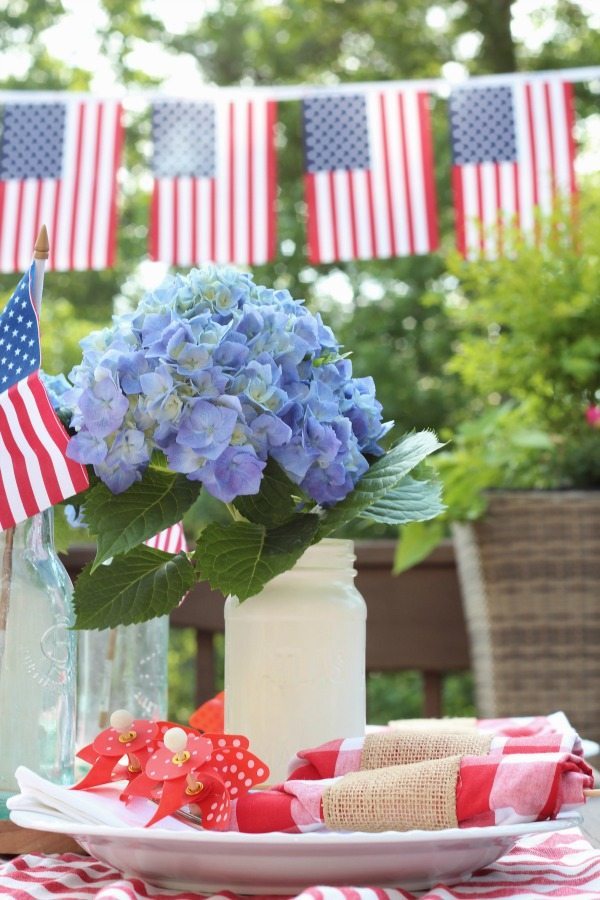 happy summer – I hope you found my patriotic red, white and blue decor ideas helpful!
Be sure to visit my fabulously talented friends and see what "10 Minute" decorating ideas they're sharing!