Today, the man behind RefreshRestyle.com tells all!
I Married A Creative – – – – -!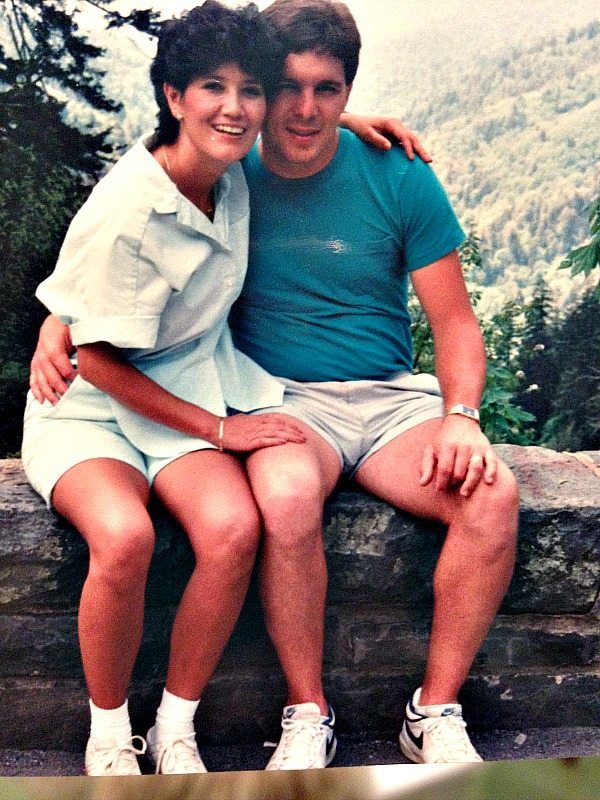 Little did he know what he was in for back in the 80's!

It's a fun day around the blogging world, where you will hear from the men behind these creative women! Be sure to visit all my friends and find out what their husbands/partners really think! Master minds Bliss Ranch and Primitive and Proper wanted the world to know what the real scoop was!
Now it's time for Mr. Refresh (Barry) to answer a few questions:
2.  What is your least favorite, and why? Most of the projects that she demands requests. Debbie loves to make my part sound easy and then I have to figure out how to get it done. Once I get going and do my part, I actually enjoy them. I know that I'm in trouble when she says, Oh it will be easy, we can do this!
3.  What is the one creative item or tool that Debbie cannot live without? Tough choice here but I will go with the orbital sander: it gets used a lot. But then again, the nail gun makes her feel like a powerhouse!
4.  What is your biggest pet peeve about Debbie in the real world or the project and decorating realm? She tends to make my part sound easier than it ends up being. Of course, my being a perfectionist on projects does not help. She doesn't pick up after herself, the garage and basement are full of these awesome junk projects! Do I need to say anymore!!
5.  If you could take Debbie on a vacation anywhere, where would she want to go?
A warm beach, maybe Hawaii.
6.  Debbie finds $100.  What does she do with it?
Tries to figure out who it belongs to first: no one claims it, she spends it on yet another project!
7.  What is YOUR favorite room in your house and why?
The keeping room: close to the kitchen, restroom, fireplace,  TV. We gather their daily. And she finally says it's finished! Or as finished with something as she ever is!
8.  Creativity is messy, but for the most part blogs show the pretty picture.  Can you tell us how  Debbie is a secret slob?
She tends to leave shoes around everywhere as well as coffee cups and coke zero cans. Not to mention paint brushes, tools, you get the idea.
10.  Blogging takes a lot of time.  Do you ever pass by Debbie while she is on the computer and secretly feel neglected?
Not just secretly!
I routinely ask her what she is working on when we are in the same room on our laptop computers.
11.  Before, during, and after photos are an important part of blogging, do you remember to do that while working on projects for Debbie?

I don't do photography: I leave that up to Debbie.
She never let's us forget!!! Can I eat this, move this, sit in this…I know the routine!
12.  How often do you read Debbie's blog and do you have a favorite post?
I catch up once a week, I have to make sure she's really writing a blog, with all the time I see her on the computer!
This will probably be my favorite, after all, you get to hear my side!  
13.  Before changing a piece of furniture, hanging new curtains, or planning a whole room redo, does Debbie consult you or do you come home and it's done?
Depends on the project. She knows her limits and gets me involved in many of them. I'm not sure any of our rooms are ever really complete!
14.  Does Debbie discuss her blog with you,  stories from other blogs or friendships with other bloggers?
Occasionally she will mention them (i.e., I met this lady at one of the blogging conferences I attended). She feels like she really knows them, just from reading their blogs, I guess. She even rooms with strangers, goes thrifting with people she's never met. I just shake my head sometimes. I guess you have to be a blogger to understand that connection.
15. Where do you think Debbie gets most of her creative inspiration; tv, magazines, online, you, or was she just born that way?
I do think she was born with it. I often wonder how someone can sit around and come up with all the fun crazy stuff she does. She does read a lot of magazines and visits a lot of blogs.
16.  Do you know what Pantone's color of the year is and how do you feel about so called "girly" colors for your walls?
I don't have a clue?
17.  If you could change one room or area of your home with no decorating advice from Debbie, what area would you choose and why?
The only one I would dare to tackle without Debbie would be the garage. I know my limits!
18.  Are you ever worried Debbie will share too much personal information or that blogging might invade your private life? I warn her all the time not to use me in the photos: I don't want any celebrity status. I tell her all the time I already have a full time job!
19. Have you ever helped Debbie style photos for her blog or offer input on how you think a vignette should look? I leave that up to her.
20.  There is a saying "If walls could talk…", what would yours say about the decorating in your bedroom? Some things are better left unsaid?
Just want to let you know, it's true: HAPPY WIFE, HAPPY LIFE!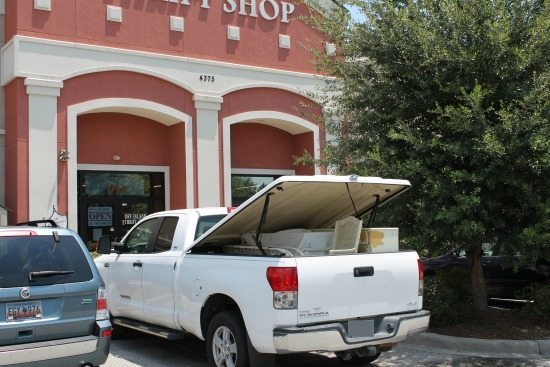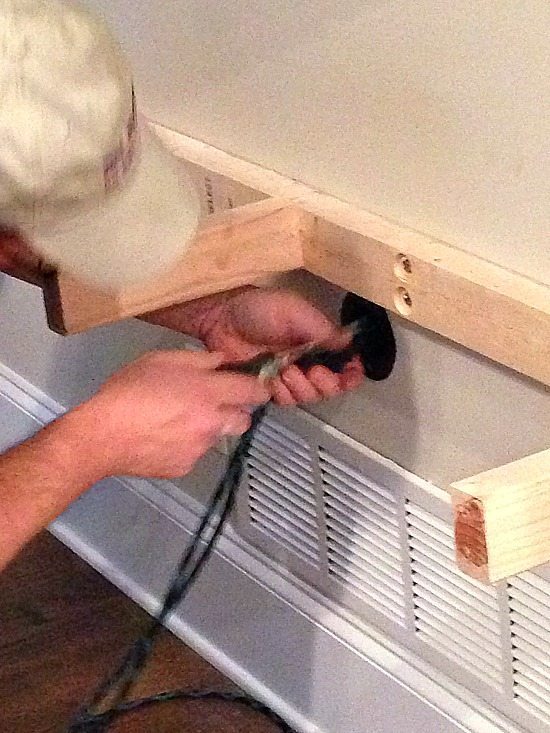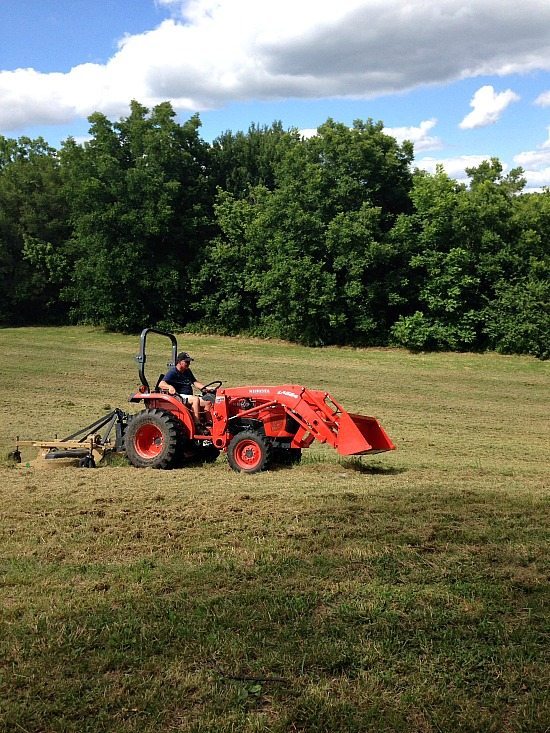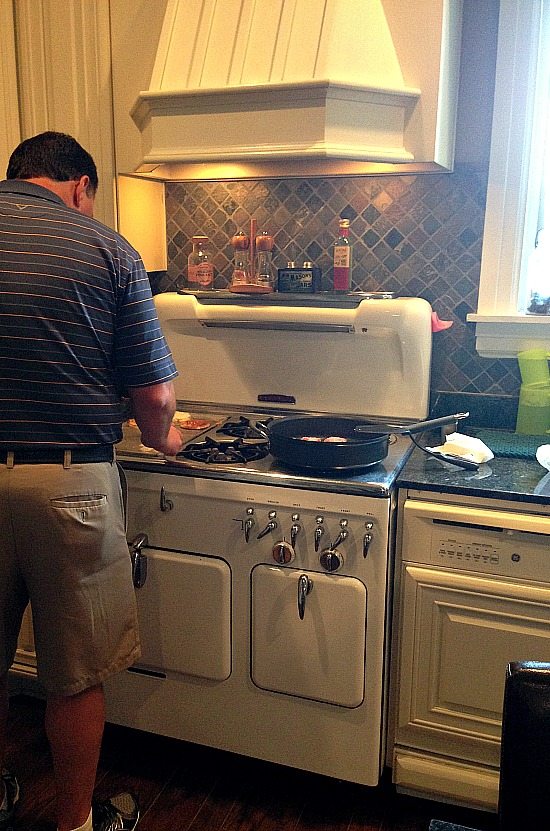 You can see all her DIY projects here, even some I helped with!
I'm headed over to see what the others have to say about their DIY Divas!
Bliss at Home
The Space Between