Every year you go to the beach and spend hours with your head down, early mornings, late afternoons, searching.
Looking, for awesome shells and you get home and wonder what to do with them.
Or maybe you didn't find any shells at the beach but you stopped at one of those souvenir shops and bought a couple bags. You had all those great ideas swirling around, all the things you were going to do with them. But there they sat, unused.
I say use them on your table!
Summer Coastal Table

I do it too, every time we go to the beach, I bring home a couple shells.
But this abundance didn't come from the beach.  They came from a thrifted lamp.  You know, one of those big clear ones that folks put collections in.  In fact, the only reason I bought the lamp was for the shells. You can see the lamp and my Pottery Barn rug find here: Lamp and Rug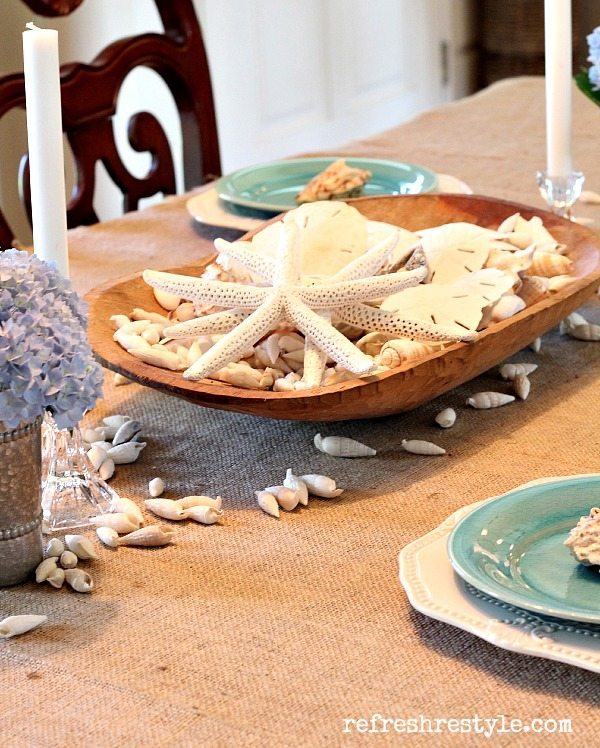 I covered the table with burlap.  Grabbed my thrifted dough bowl and filled it with the shells, sprinkled a few around the table for good measure.  By the way, what is good measure.  I say it, but I'm really not sure.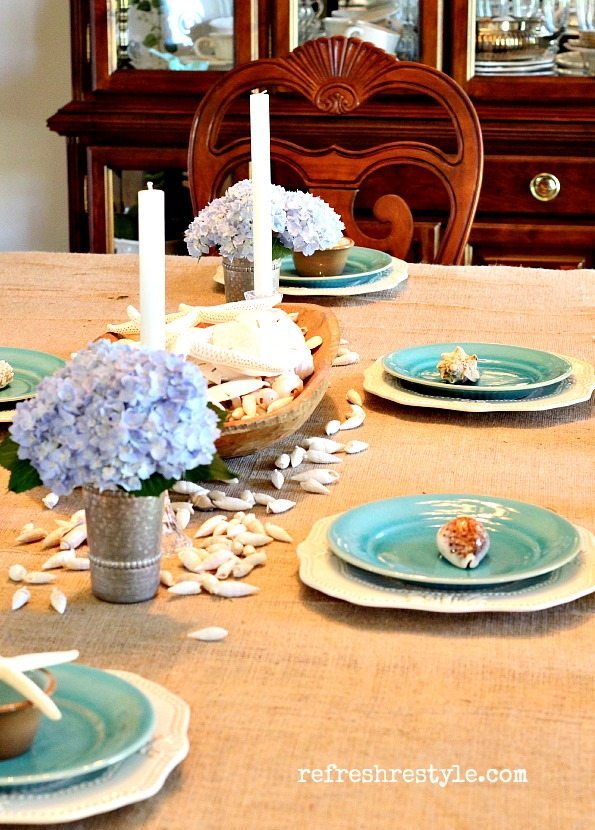 I added a few hydrangeas in thrifted aluminum cups.
Seashells and thrifted are the theme here 🙂 I love being able to decorate and redecorate, so I try to spend little to no money.
The only  new items on the table are the dinner plates, they were a gift a few years back.
I gifted myself the dishes of my dreams!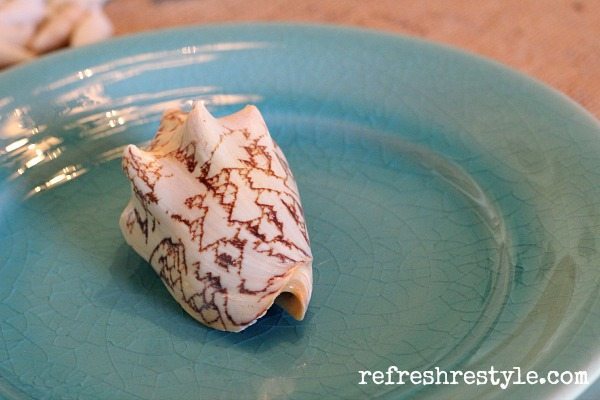 After I put the plates out I grabbed a couple of the shells and starfish and placed then in the center of the plate.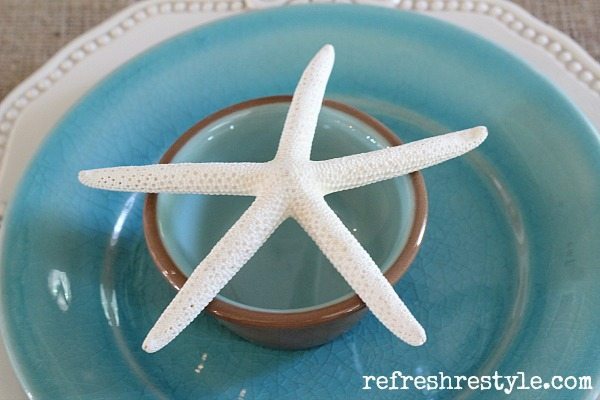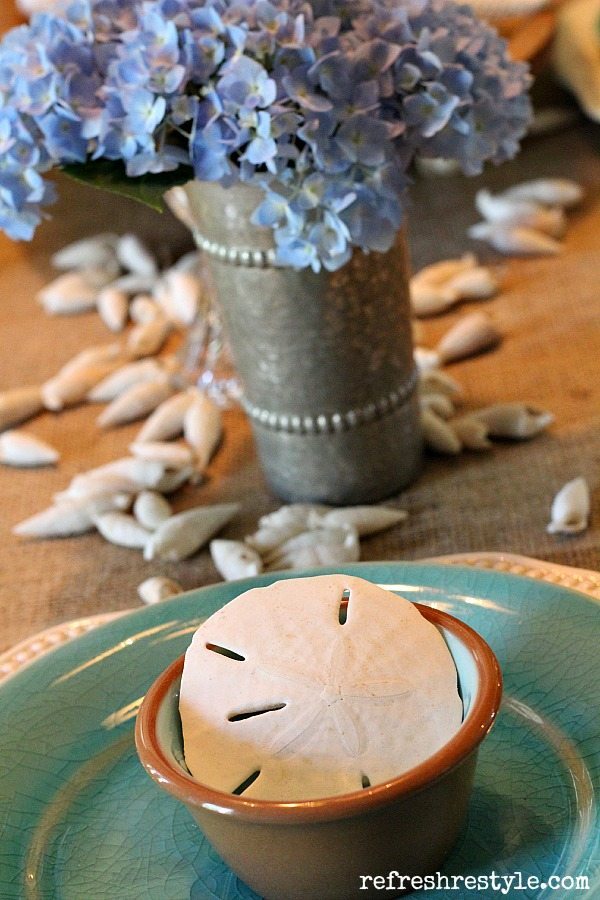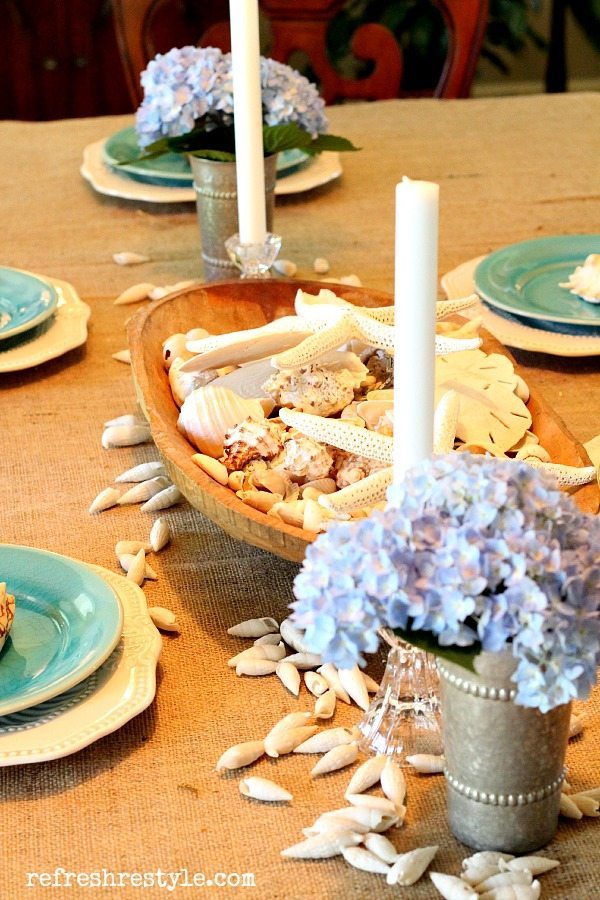 Add a couple glass candlesticks from Dollar Tree with white candles and you're done.
Thrifty summer tablescape.


And there you have it, the Summer Coastal Table with seashells, sand dollars, starfish and aqua!  Several of my favorite things all in one place.

Click here to see more beachy stuff: Crabby Pillow, this is the easist pillow idea and you put any design that you can print out on it…..Free Beachy Printable, with this watercolor printable all you have to have is a frame for instant watercolor art.