Hello everyone! I am so happy you stopped by! I'm kicking off the last day of Summer Home Tours, please be sure to see all 30 awesome blogger homes, listed at the bottom.
Yesterday ended with a tour of Julia's home – Cuckoo4Design, welcome, if you're coming from Julia's and if not be sure to go back and see her summer home! You'll be glad you did!
It's officially summer when Marty gathers us for Summer Home tours 😉 Thanks so much Marty from A Stroll Thru Life  for having me join in the fun!! Marty works hard every season to put these tours together and I really appreciate her inviting me!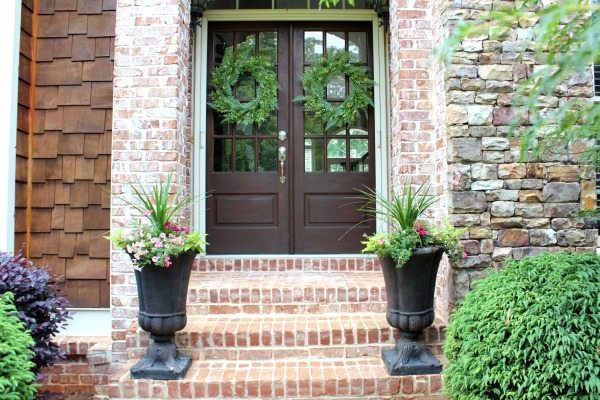 We will start here at the front door, welcome y'all, come one in!
Around here the long hot days call for light and bright decor and outdoor entertaining. Most of the time you can find me working on a project and not a perfectly styled or clean for that matter house. I'd rather spend my time painting a room or furniture or something. My idea of decorating is removing everything from a room, painting it and restyling it and moving stuff from one room to another.

For the entry, I created a garden gate look. Keeping it simple, bringing the outdoors in.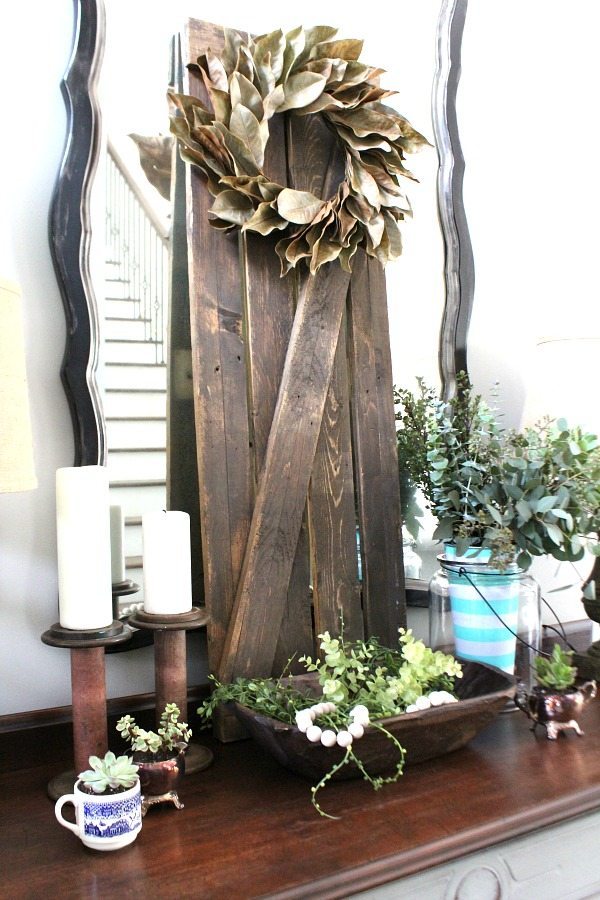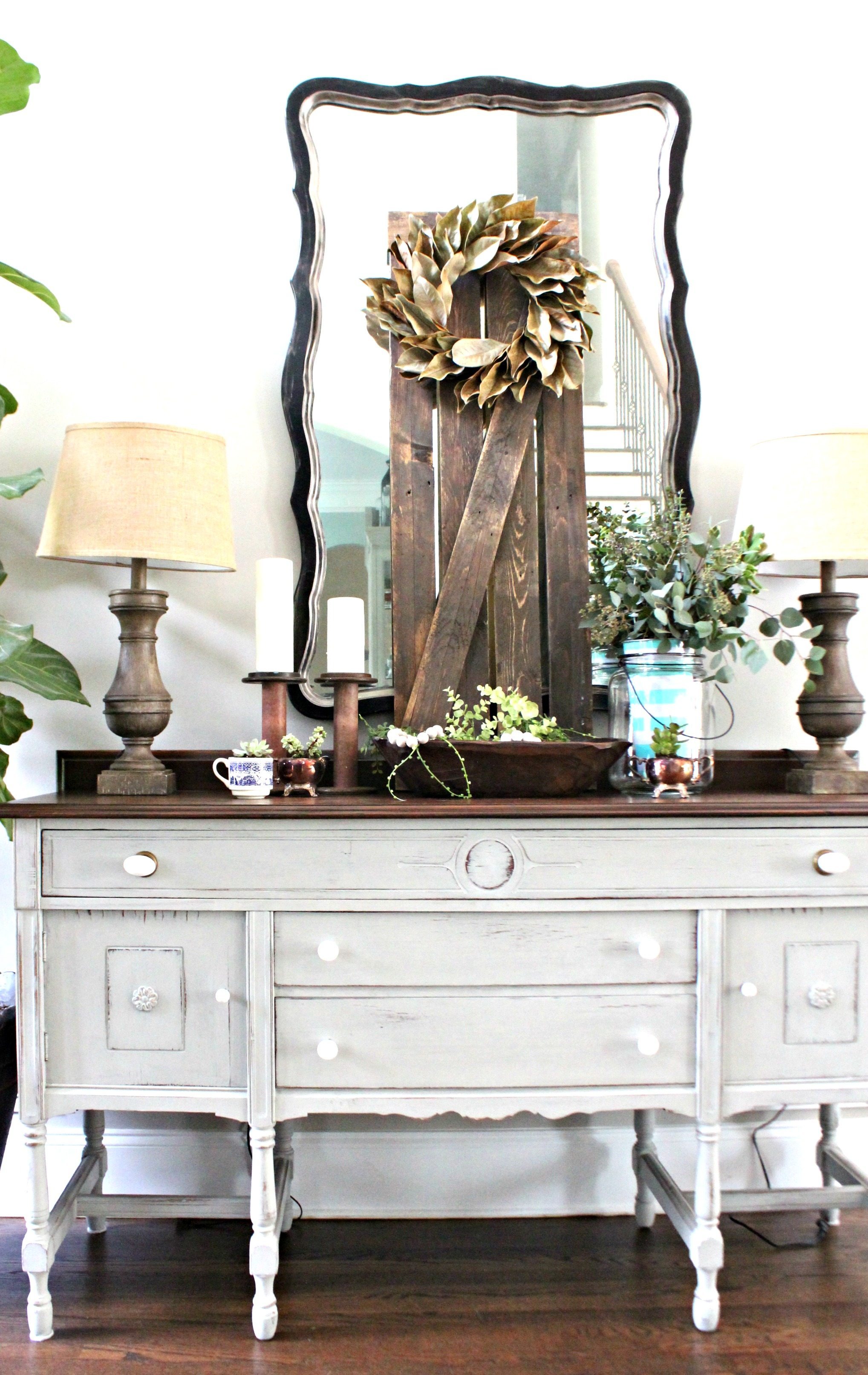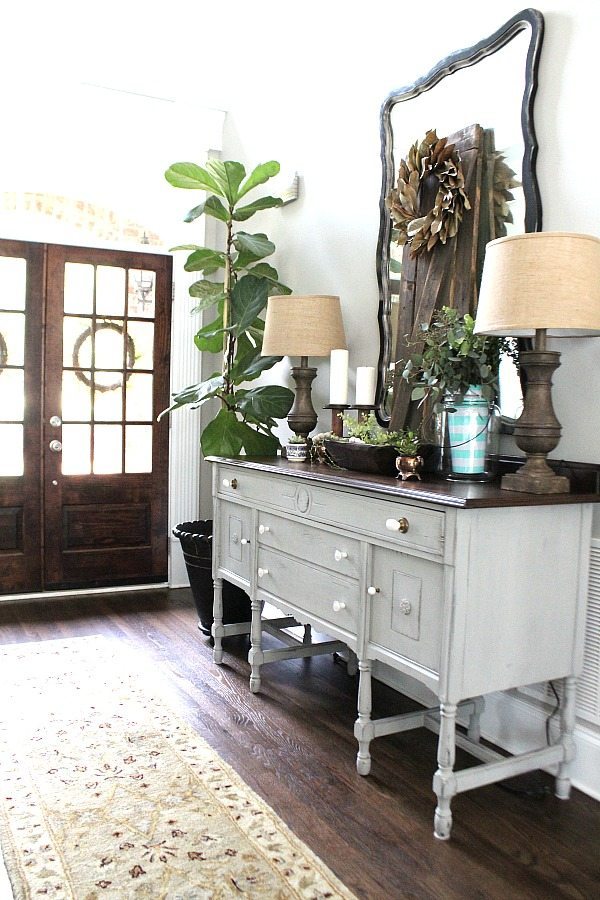 Moving on to the living room.
This room gets amazing sunlight and the fiddle leaf figs love this area.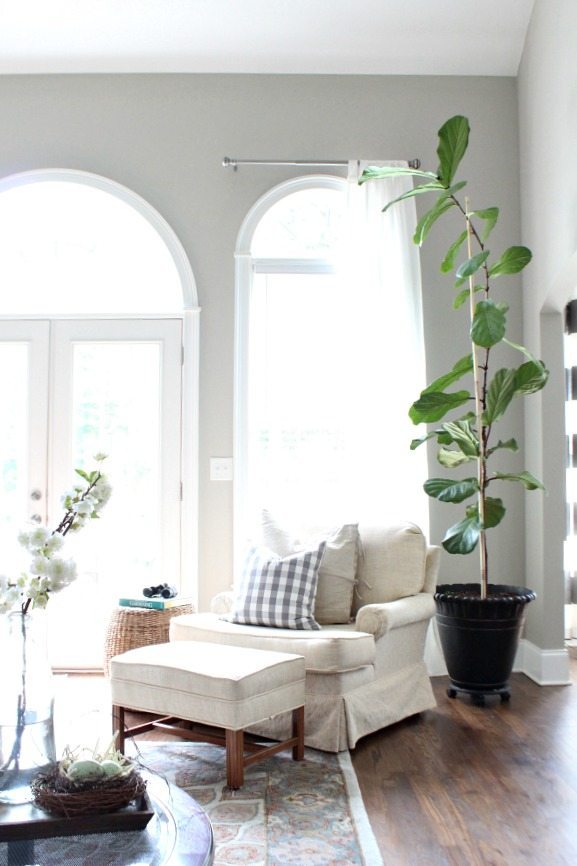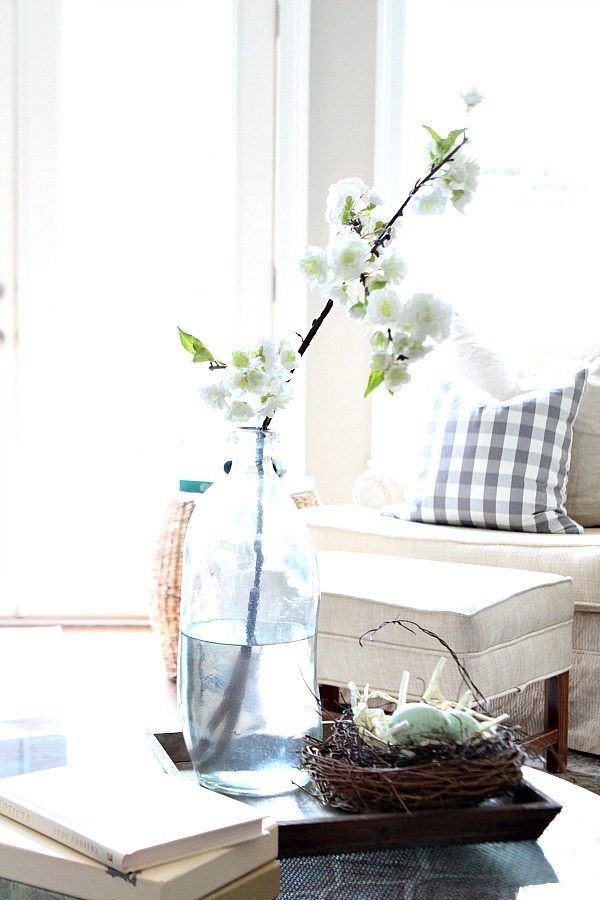 I kept the mantel simple, with my beautiful hydrangeas taking center stage. I have one huge hosta plant and it's has given me plenty of amazing leaves to put in vases. I love the green and blue combo.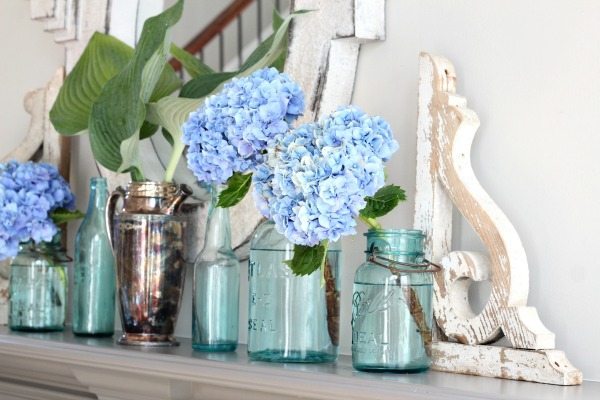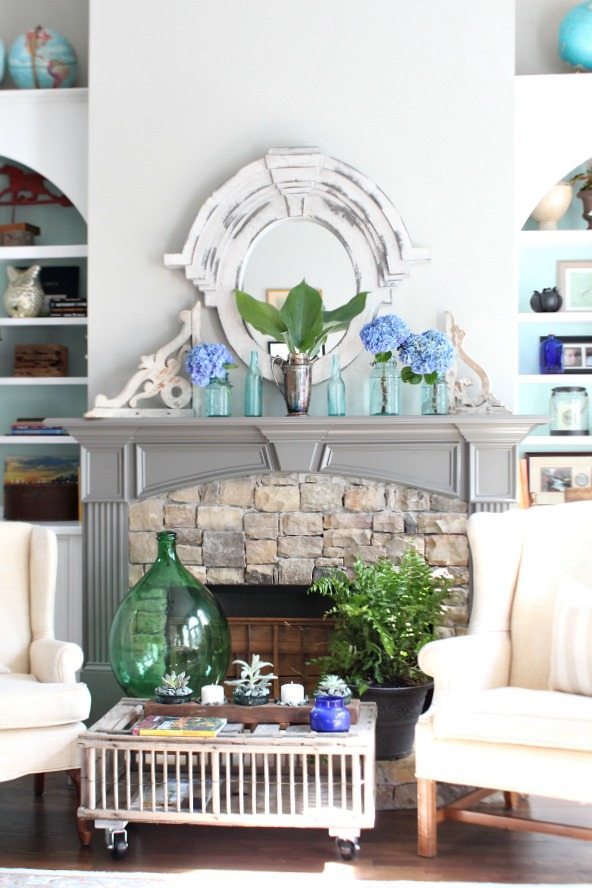 The succulents are doing great and they are perfect for my garden inspired space.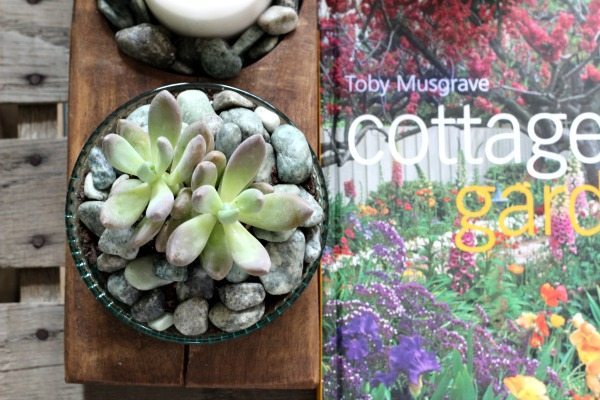 Just outside the living room is our deck dining area. One of my favorite morning spots.
I continue to find ways to use my DIY milk glass jars as vases.
This space is easy to change from season to season. With the party lights and comfy seating, it's always a favorite spot day or night.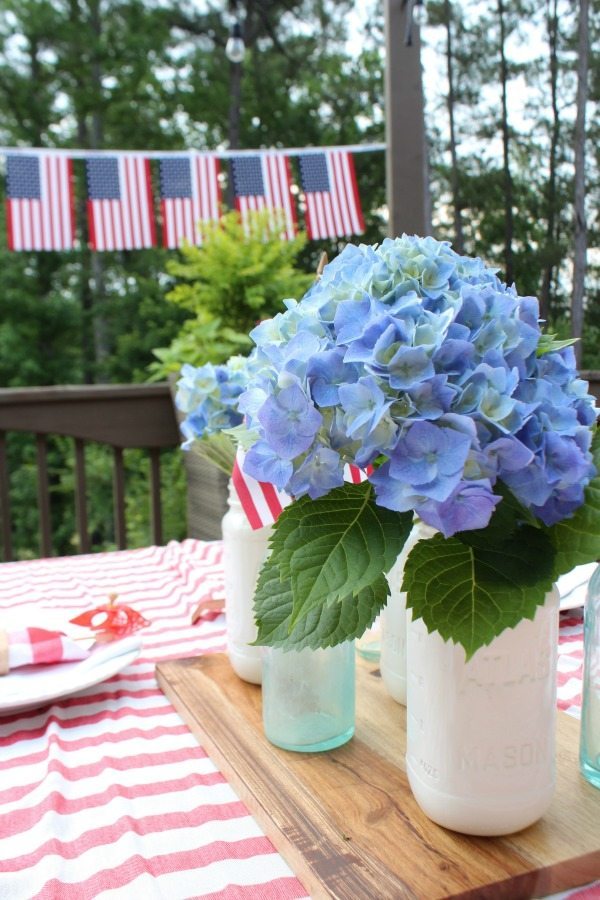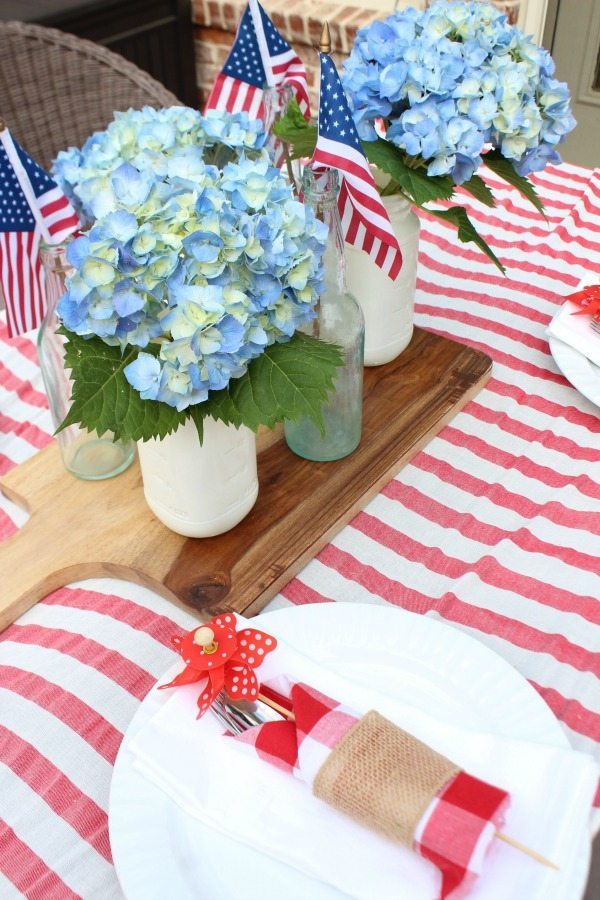 Just below the deck is our favorite spot to spend the afternoon and evening. Not too long after we moved in, we had an under-deck system put in, it keeps everything dry. We can enjoy the patio no matter what kind of weather.
I added colorful tablecloth curtains about a month ago and changed them out for a more neutral look with these white ones.
Just this week that bicycle pillow inspired another DIY project that you can check out if you'd like: Bicycle Basket Planter.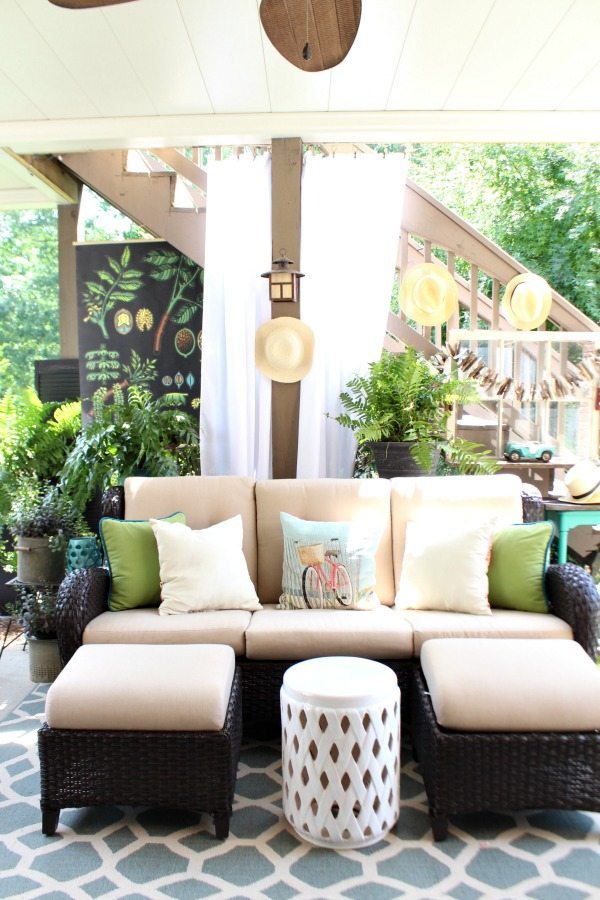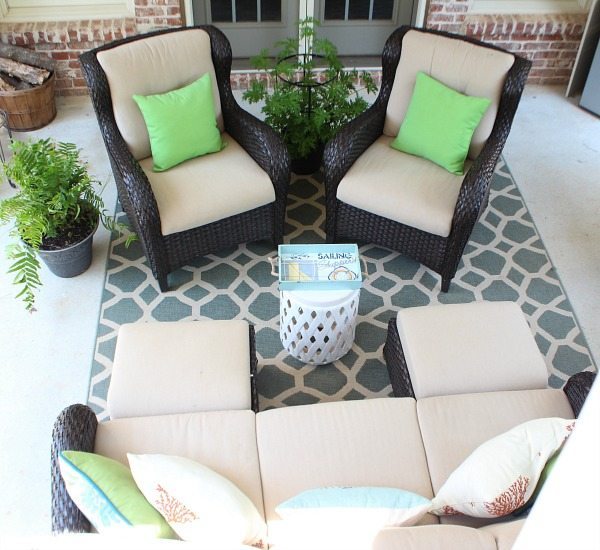 Barry and Justin ran speakers out here and we added an el-cheapo tv to enjoy sports and afternoon HGTV 😉
Believe it or not that little frig behind the chair about 10 years old. I really didn't want it out here taking up space, but I found a way to camouflage it, apparently it's going to last forever!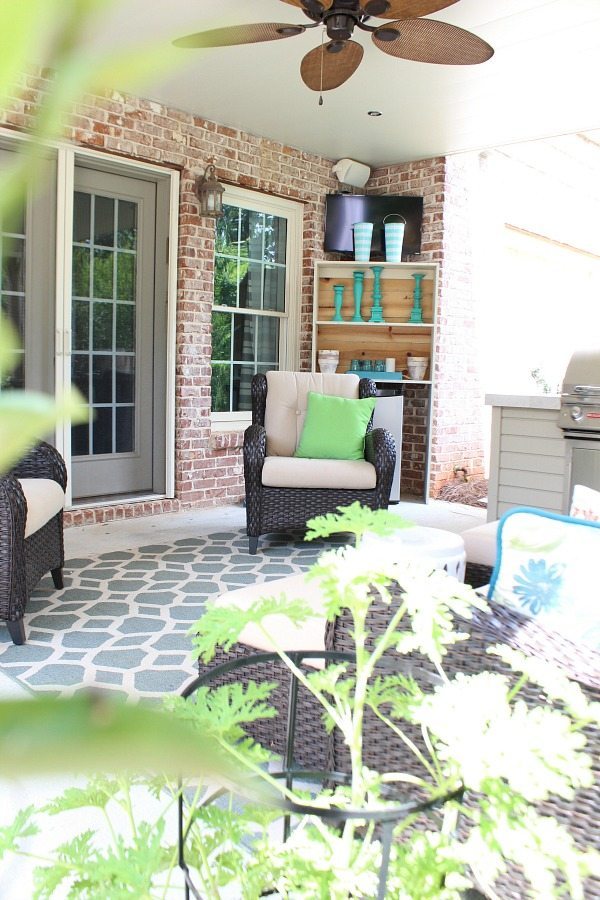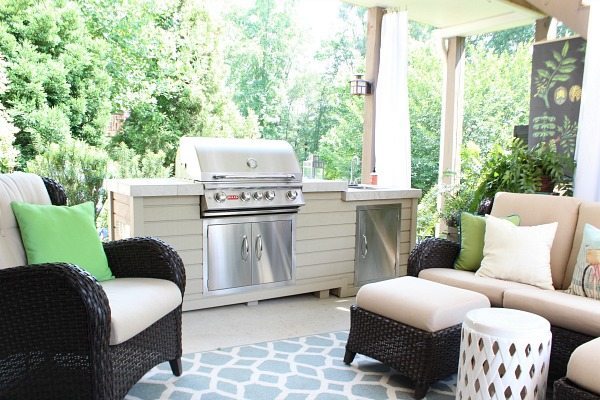 We built the grilling area just after moving in, I think we could live out here! This patio slopes and that presented an opportunity, we made a little step down for the sink area, it would have been too tall had we not done that. I tiled the top and we ordered the doors from Amazon to dress it up. We positioned the siding so that it looks more like shiplap. I need to check the date we may have been BS -> before shiplap was so popular 😉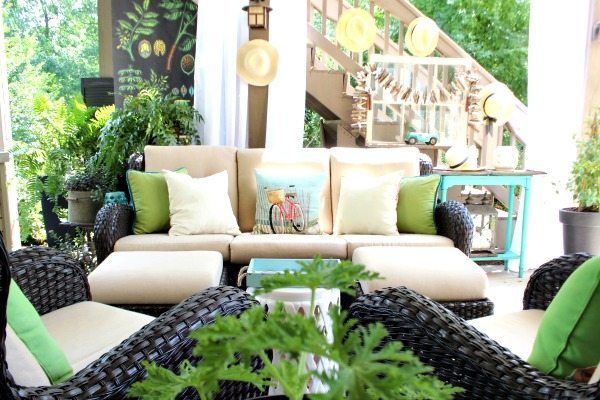 I probably redecorate this place every week. I love playing around with different decor. The Dollar Tree hats have been a favorite this spring/summer. Five dollars of fun!
Here's a peek in to a couple of our bedrooms, I keep it simple – don't get excited 😉
As usually while I was in the middle of changing the bedding this happened…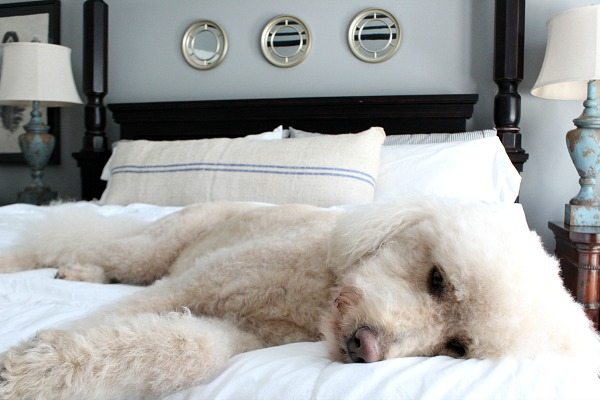 Murphy is the official doodle of Refresh Restyle.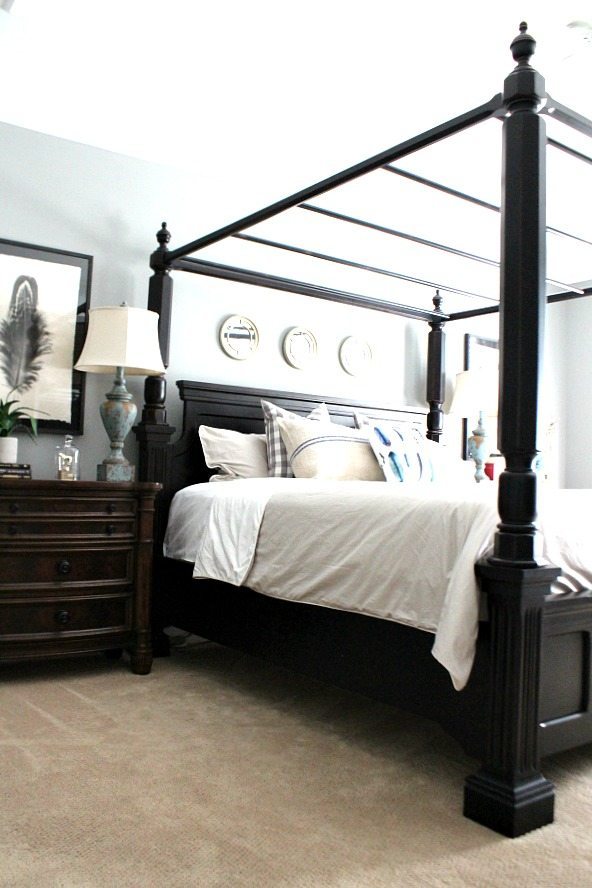 The bedding in our master bedroom is compliments of Crane & Canopy. The set is Hayes Nova Dove Grey. Love the color and feel! It's like sleeping a luxurious hotel bed 🙂
The feather pillow is from the Craftberry Bush collection from a year or so ago. Not only does she have amazing peonies, she's a very talented artist.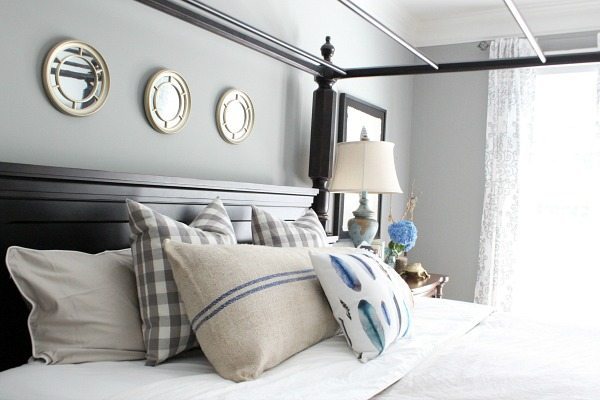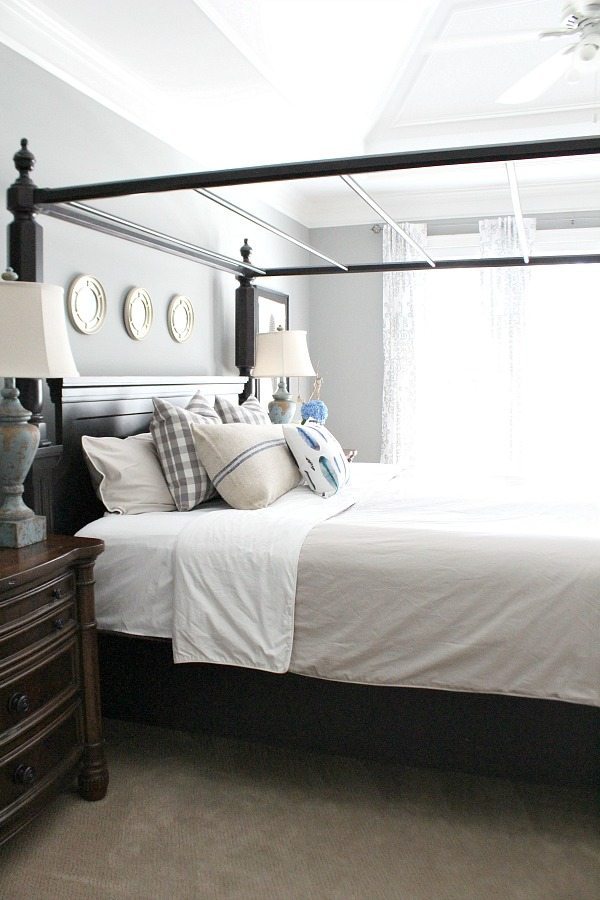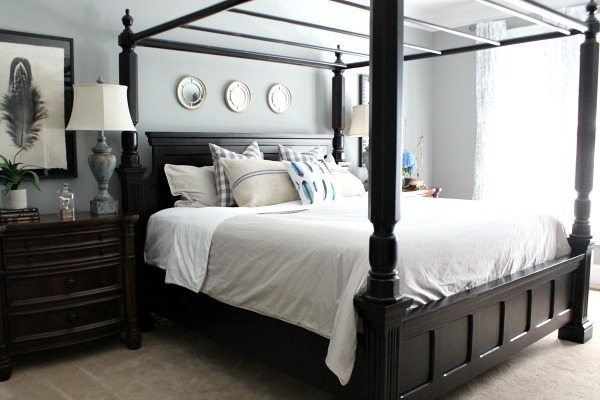 I feel in love with the feather study art a couple years ago when we were vacationing with friends in St. Simons, Georgia. I held myself back and only bought two pieces!
Next up is one of my guest rooms.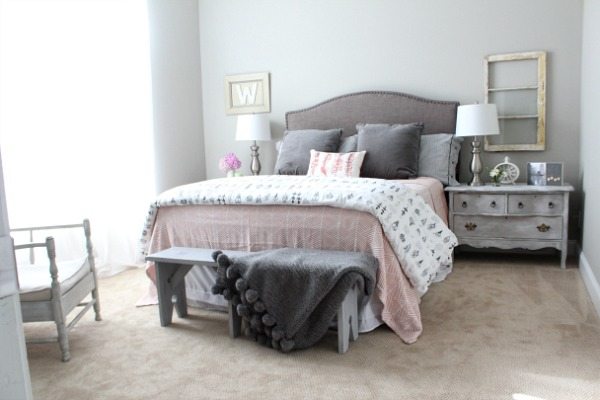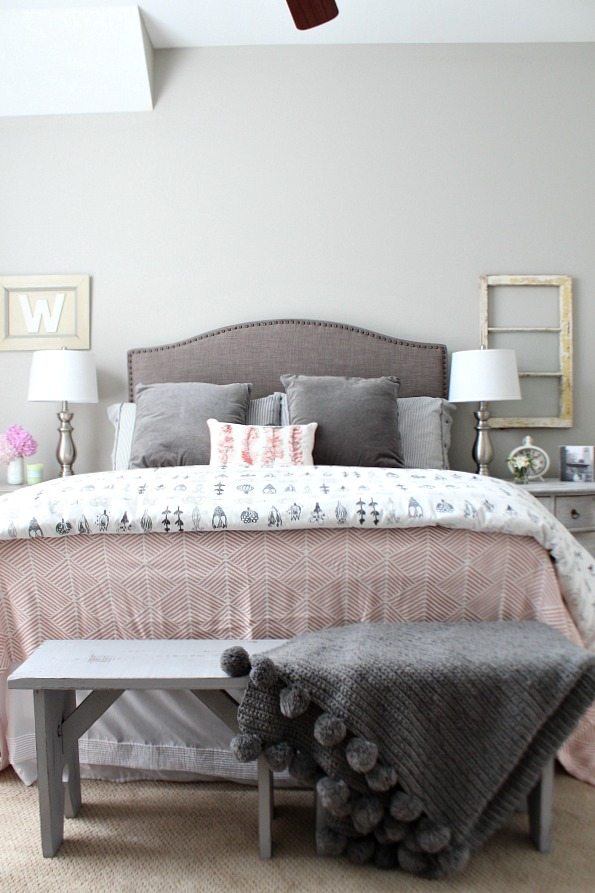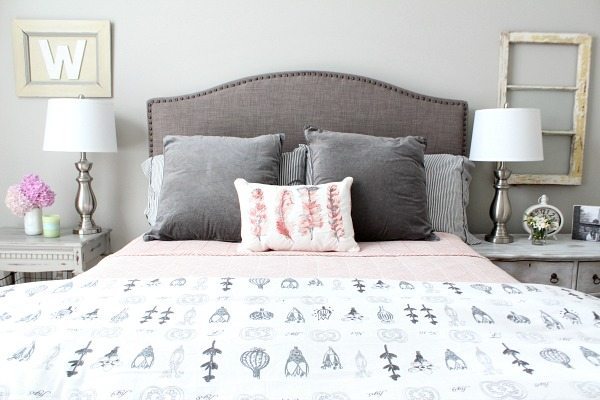 The pink/coral blanket is from Target and so is the feather pillow. That's all that I changed in this room.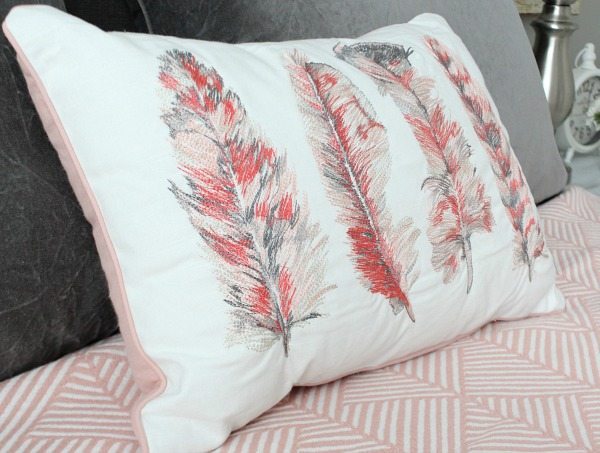 (Today post is sponsor by Black and Decker, 2 new DIY projects are coming soon!)
Thanks so much for stopping by, next up on the tour is Splendor Styling – Mariella.
Be sure to see all thirty of my friends!