Bicycle Basket Planter DIY – FUN Wreath Idea
It's time for our monthly style team collaboration. We're talking outdoor decor ideas, I'm sharing a bicycle basket planter with our Decor Enthusiast group.
I love repurposing Goodwill finds, I hope you enjoy this DIY idea.
It took me a while to come up with the idea and after I did, it was crazy easy.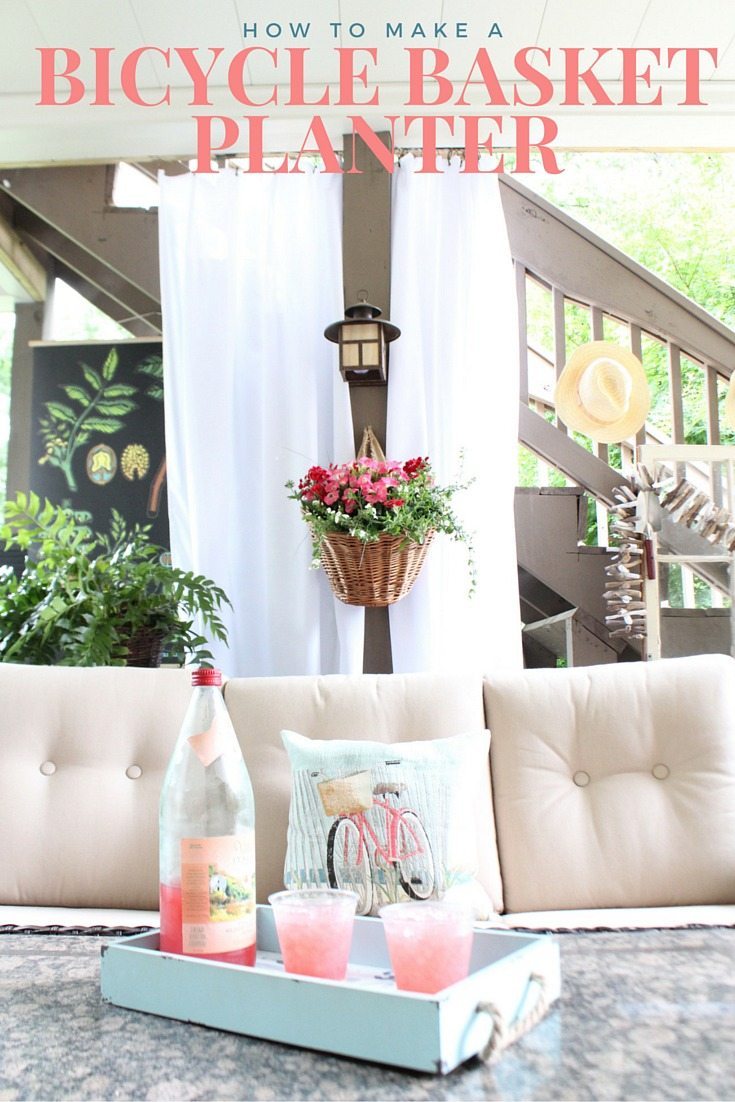 I found this cute pillow and could not live without it. Did you know I have a pillow problem?
As luck would have it, a while back I found a bicycle basket at Goodwill. I never pass up a good basket, even though I had not idea what I would do with it.
It's funny how the mind works, months passed and the pillow sat there all alone, looking cute all by itself.
I was in panic mode trying to figure out what I was going to do for this months challenge, outdoor decor.
It's a miracle that I put 2 and 2 or basket and pillow together…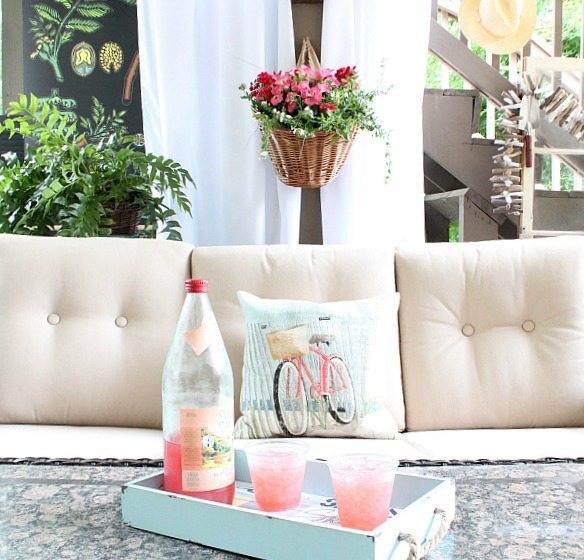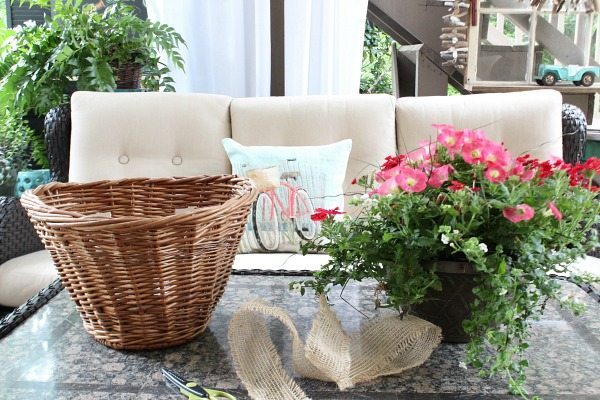 How Do You Make a Bicycle Basket Wreath Planter

basket
ribbon
plastic
flowers
I weaved a burlap ribbon through the holes in the basket. Lined it with a plastic garbage bag (poked a few drain holes and covered them with a coffee filter). Went to Walmart and bought a pre-made grouping of flowers/plants and plopped it in to the basket.
Easy peasy, now go to Goodwill and find an awesome basket 😉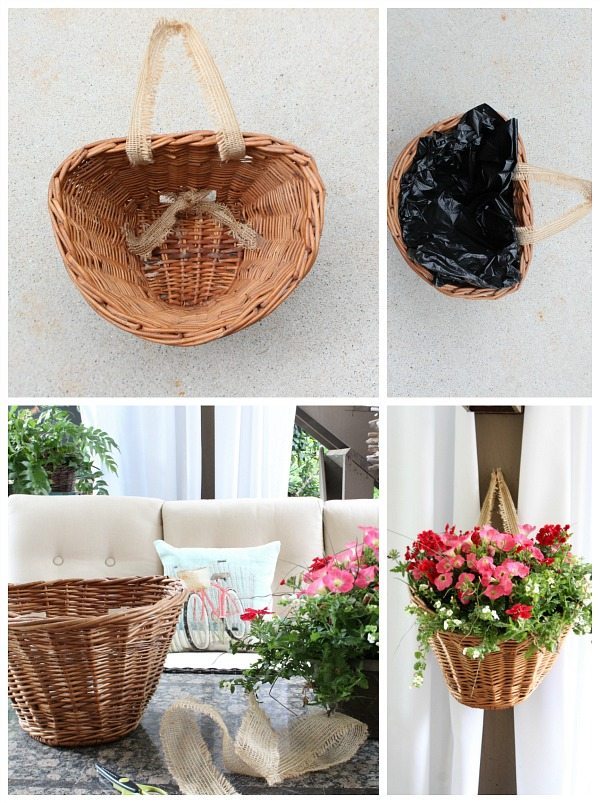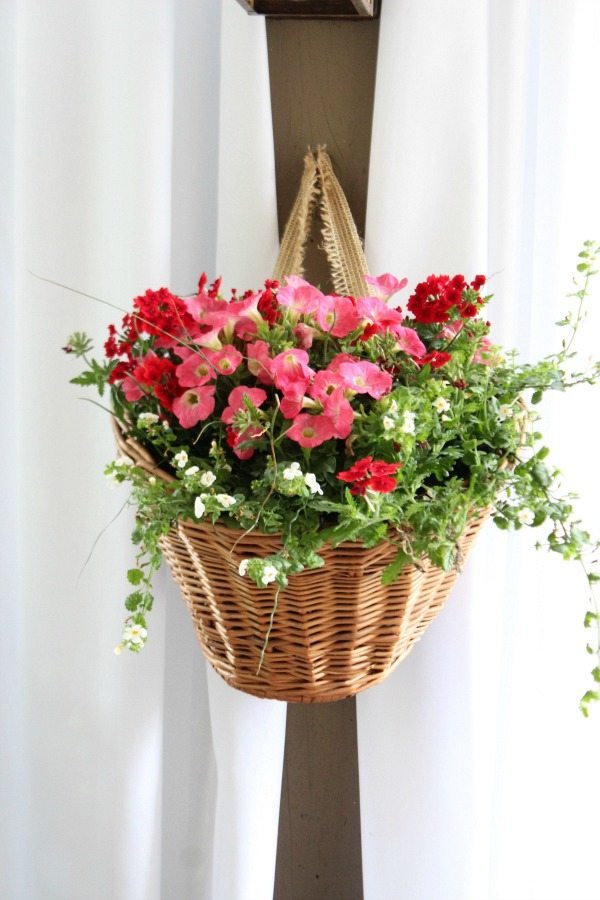 The bicycle basket planter and the bicycle pillow are so happy to be united on the patio.
My patio has been evolving all summer. I've made several changes and created a few DIY projects along the way you can click these to see the latest:
DIY Window Shelf – from and old window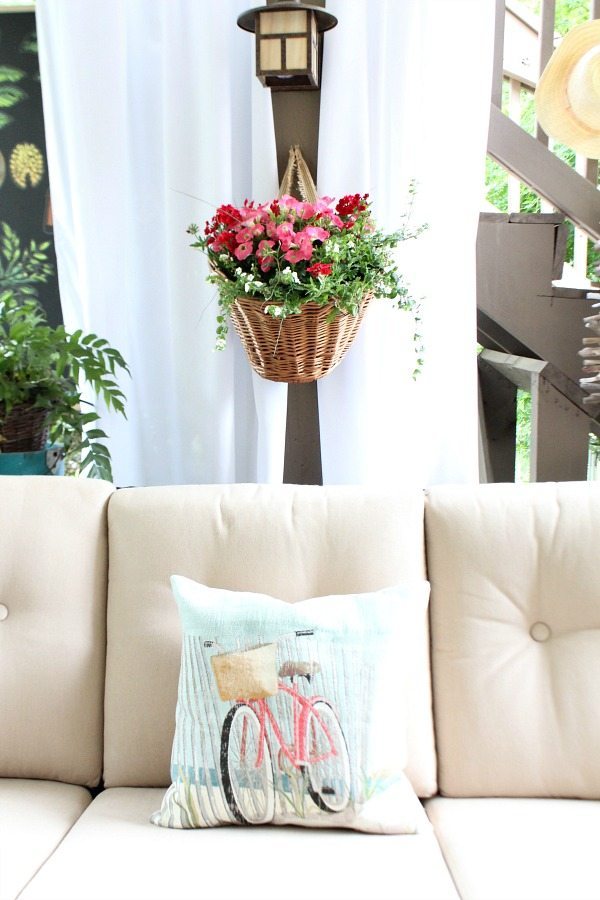 We're trying to enjoy our patio before it gets too hot! What about you?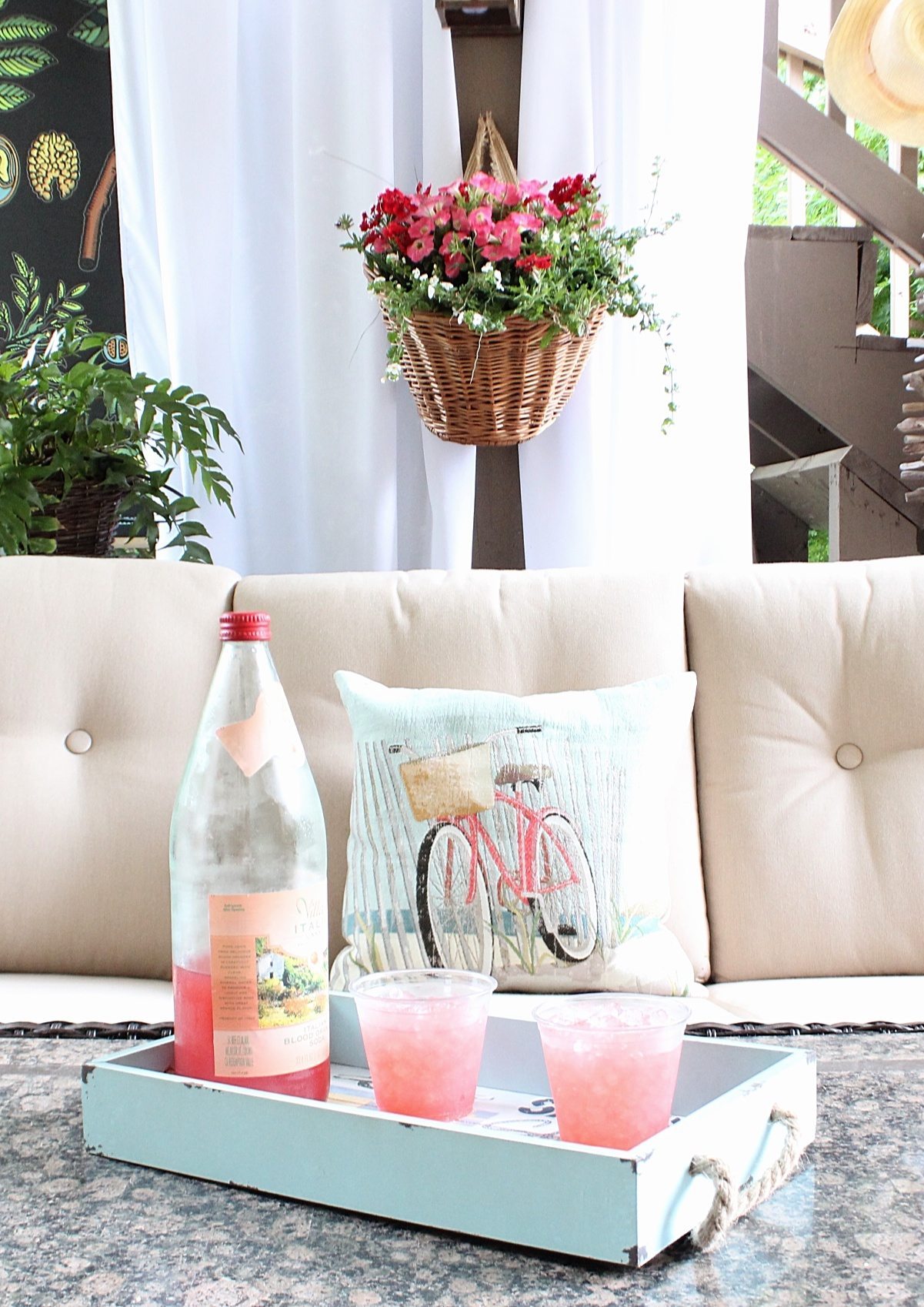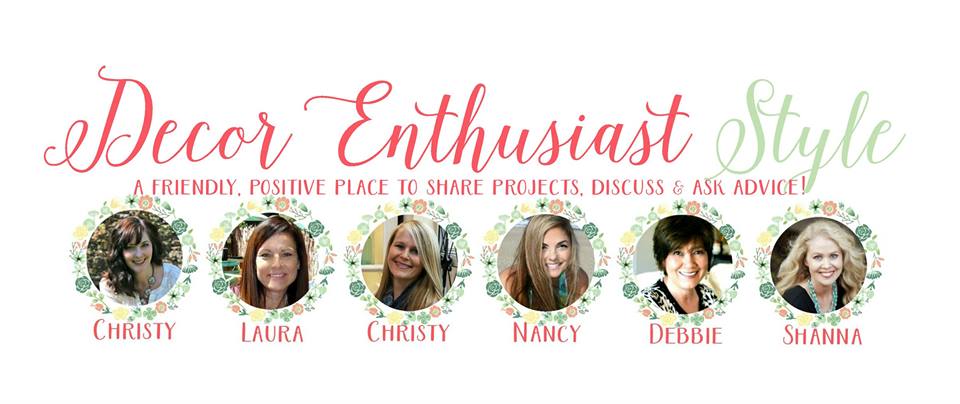 It's time to see what my friends did.
Click—> Artsy Chicks Rule
Click—> Restoration Redoux
Click—>Our Southern Home
Click—> Confessions of a Serial Do-It-Yourselfer
Refresh Restyle (me 😉
Click—> Duke Manor Farm
Pin it and share it with your friends: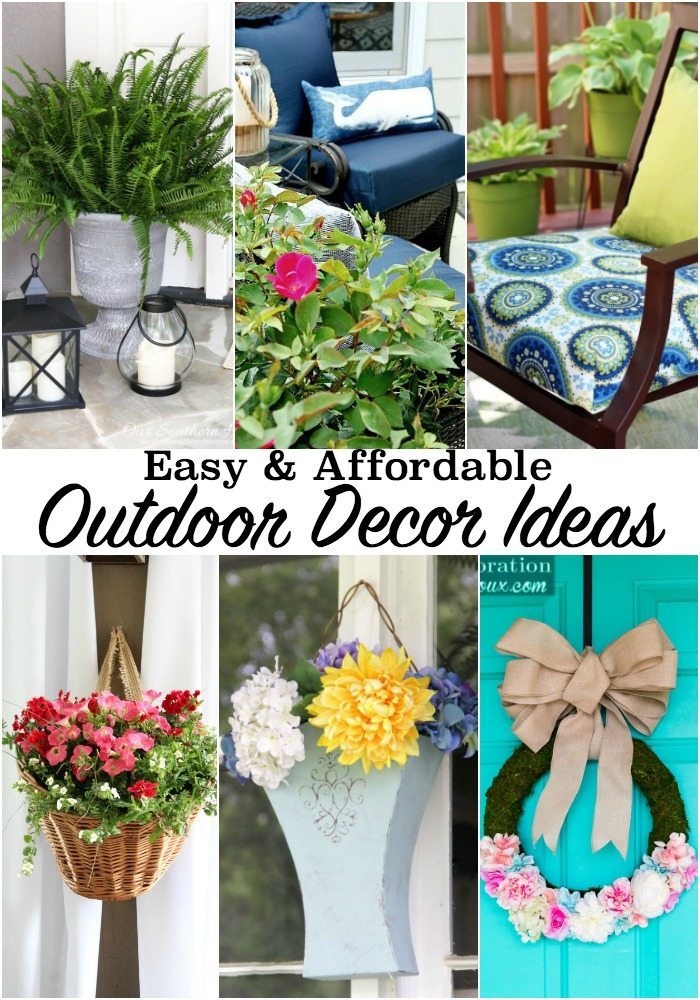 ---
Join us on Instagram:
Artsy Chicks Rule – Restoration Redoux
Our Southern Home – Confessions of a Serial Do-It-Yourselfer –
Refresh Restyle – Duke Manor Farm
---