Hey Guys!
We are back today with our final edition of "One Space Three Ways". You may remember that I chose my buffet, to decorate and share ideas for seasonal decor. I included links to the other two ideas at the end of this post.
Our Decor Enthusiast group has been busy decorating and this month it's all about Christmas.
I'm dreaming of a snowy white Christmas….
White Christmas Village
a snow inspired idea…

and here's a peek at what the other awesome ladies are sharing:
(links to each project will be at the end of the post)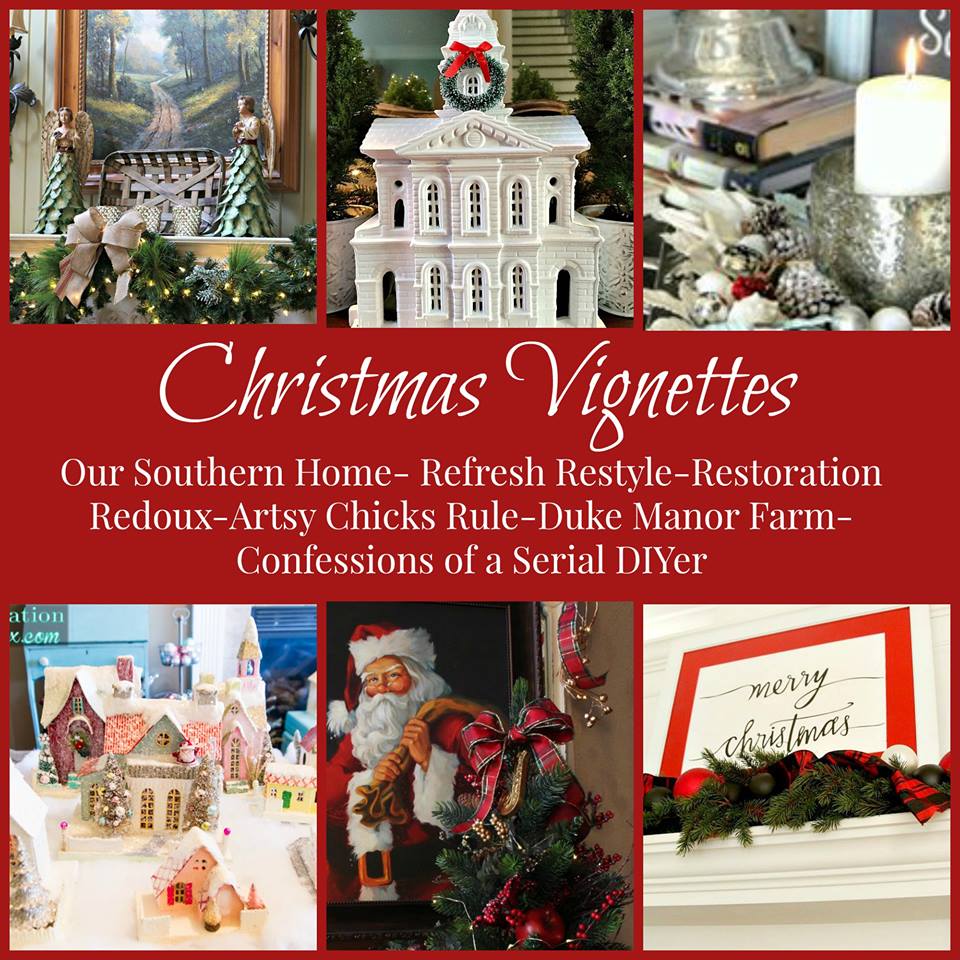 and now on to my thrift store score….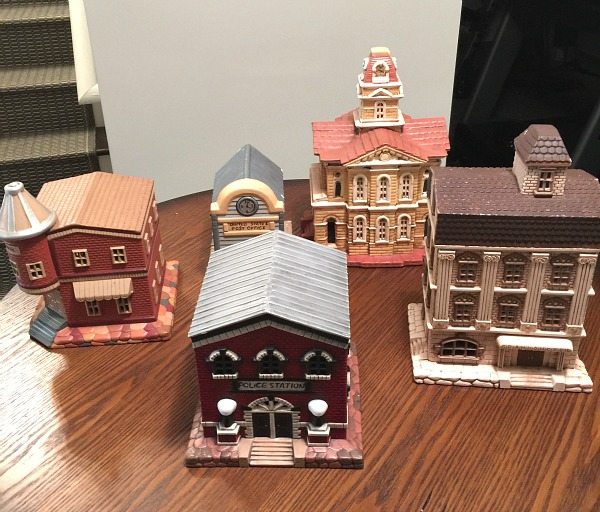 I had this idea while I was in the store, I thought about and decided that I didn't need any more projects for Christmas. So I left, empty handed.
As fate would have it, I could not get them off my mind. So, I had my daughter go by and buy them for me. She's such a good negotiator, she talked them in to $3 each!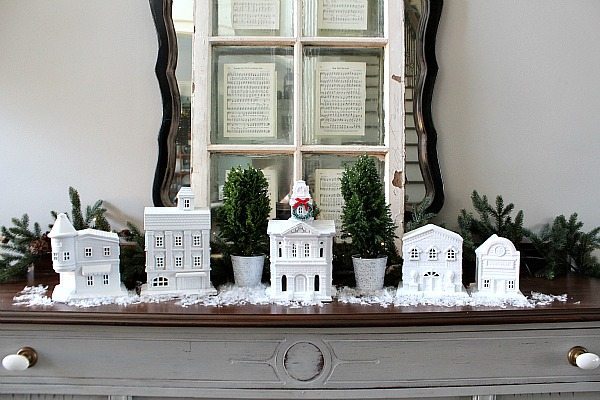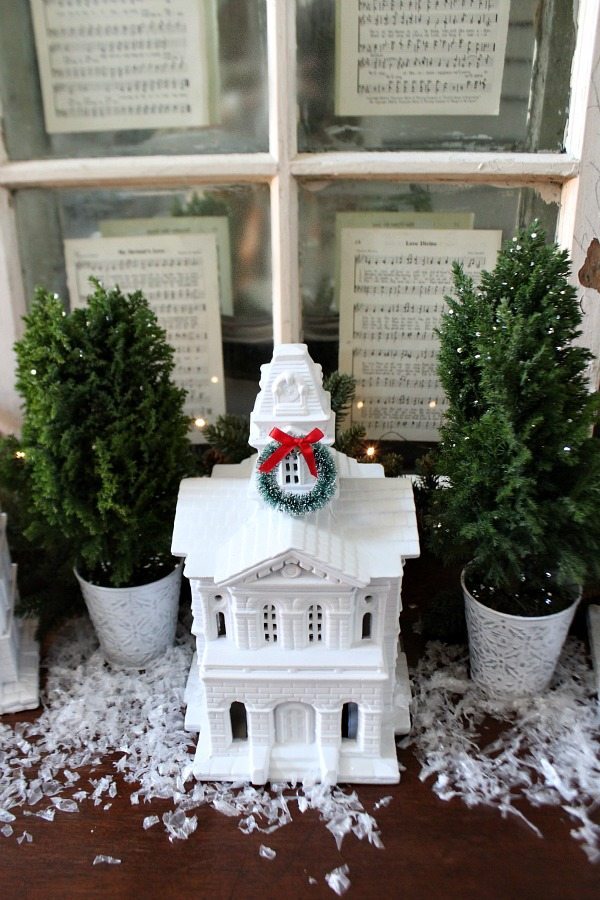 To make the scene a little more interesting, I added pages from an old hymnal to one of my old windows. (I was so excited to run across several for sale at my friends church sale.)
The little evergreens are from Trader Joe's.
The tiny wreath is a Christmas ornament that I've had for several years.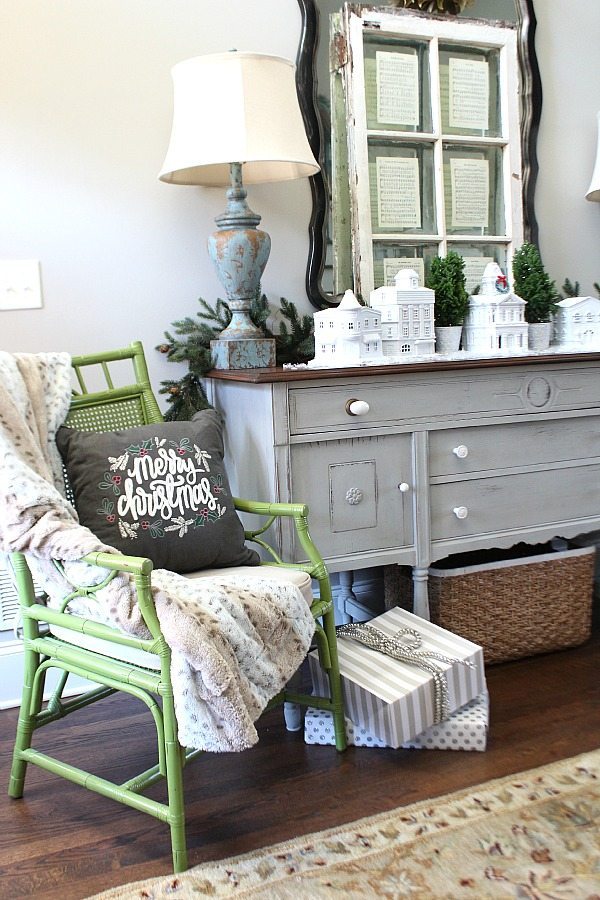 They are the perfect size to fill up the buffet.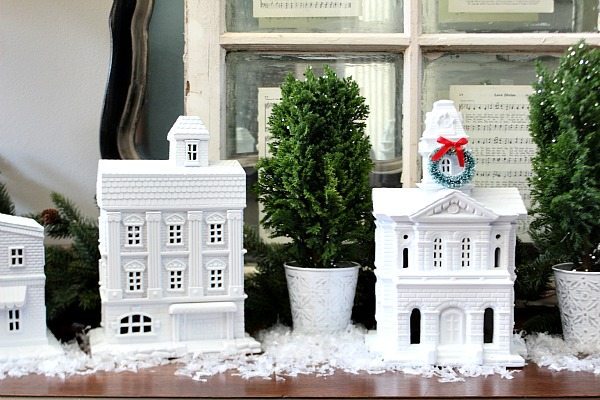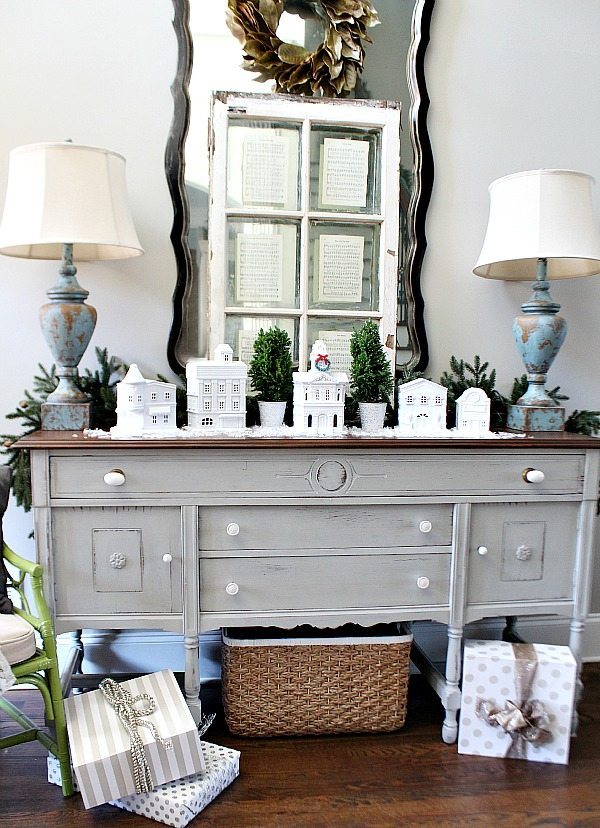 I added battery operated tea lights, just tip them over and place them under each building.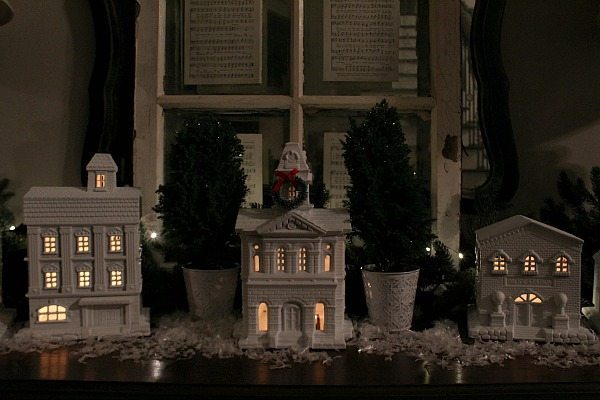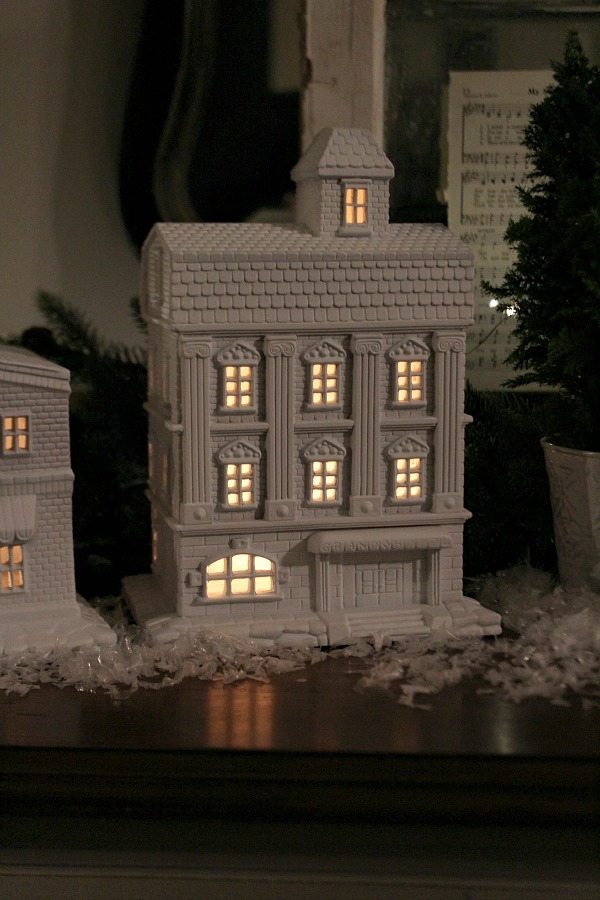 I love the way they look at night!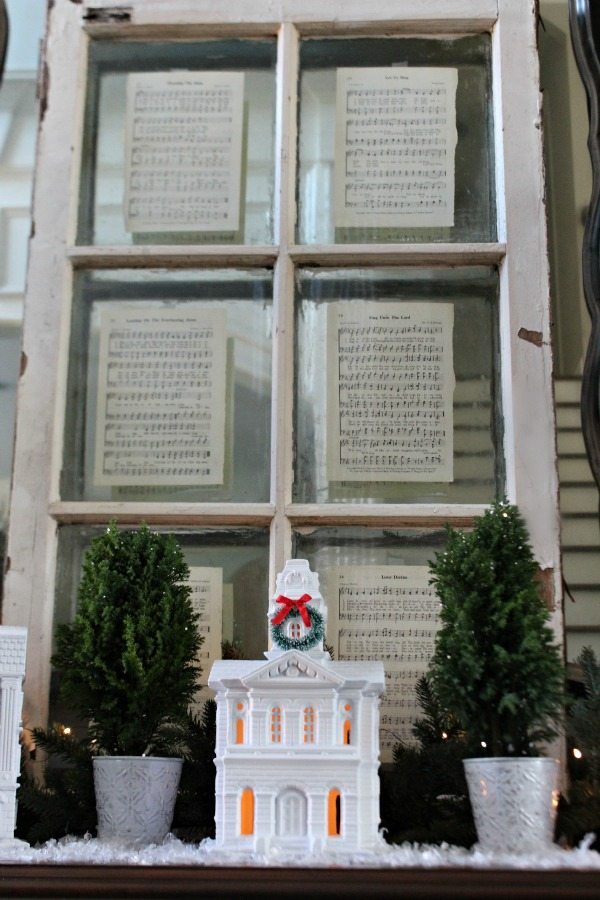 With one can of flat white spray paint, $15 for five building, a couple of trees and messy white snow, my White Christmas village was created!
Now on to the other beautiful ideas:
Are you following the Decor Enthusiast Facebook Group? We have so much fun over there. It's a place to share your decorating & DIY adventures as well as ask advice! We'd love to have you! Just remember….it's a nice group…no negativity allowed. You can find it HERE.
Don't forget to join the challenge on Instagram with #DecorEnthusiast 🙂
RestorationRedoux – ArtsyChicksRule – OurSouthernHome – ChristyKJames – RefreshRestyle – Duke Manor Farm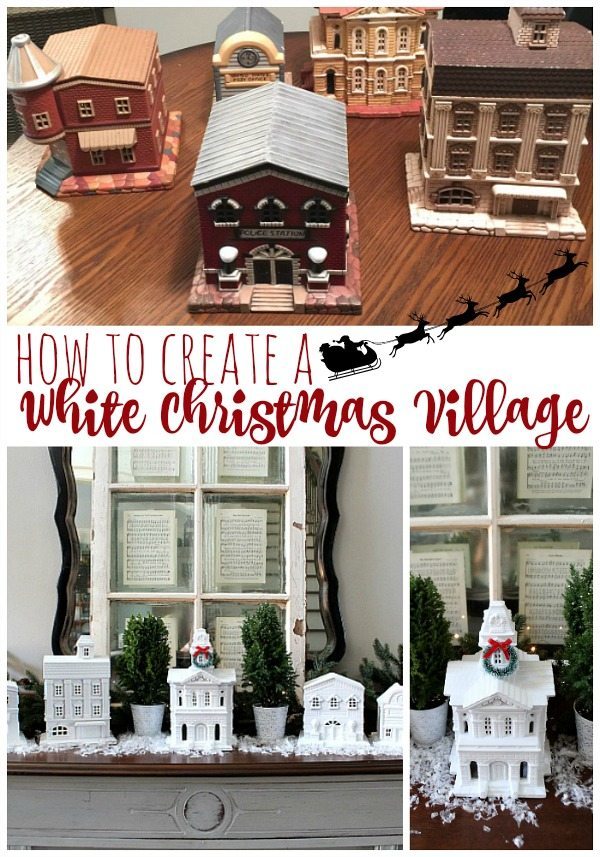 Have you found anything thrifty lately?