Y'all know I live in the south and for many days leading up to Christmas we have awesome weather. Like yesterday, the sun was shining and the skies were blue and temp hovered around 70. It was gorgeous!
Please join us as our holiday home tour celebrates with entertaining ideas for Christmas! If you are visiting from Kellie at Design Asylum Blog, welcome! If not, be sure to go see Kellie!  All the links for my friends will be at the bottom of the post. Enjoy and be inspired to CELEBRATE with part 2 of our Merry & Bright Holiday Home Tour!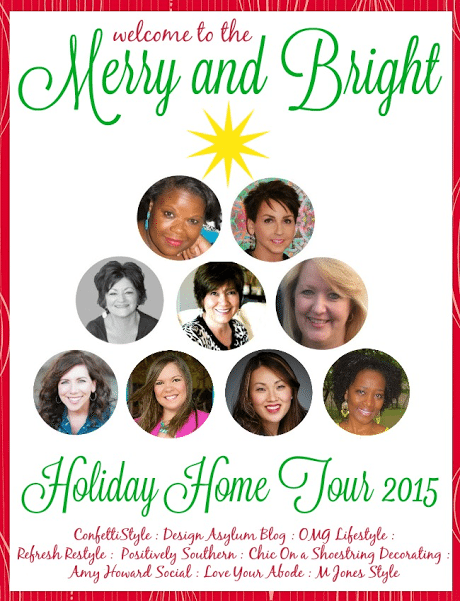 Christmas on the Patio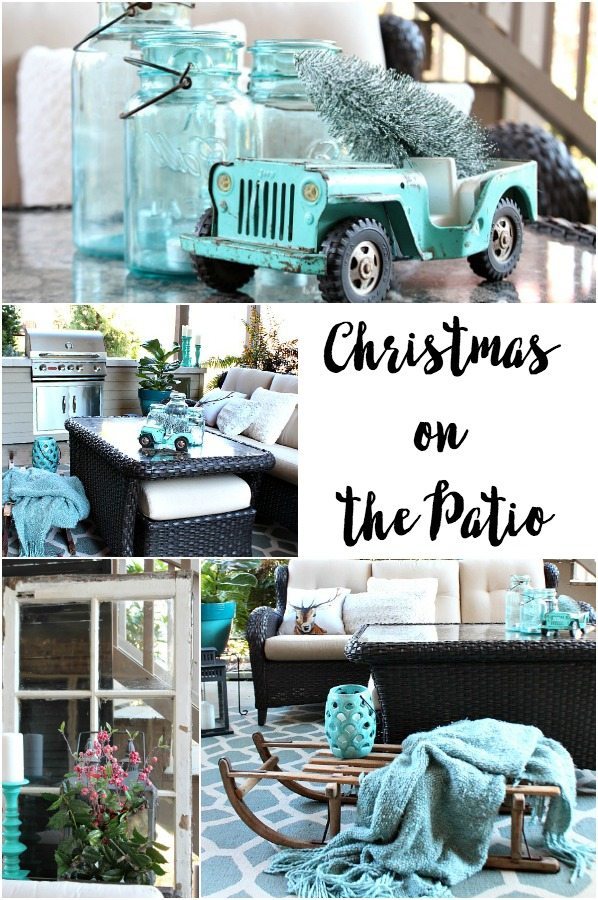 We spend a lot of time outside year round, we love to cookout and chill on the patio. I'm sharing a few ideas for adding a little Christmas to your outdoor space. Celebrate the season whether you're entertaining or just relaxing.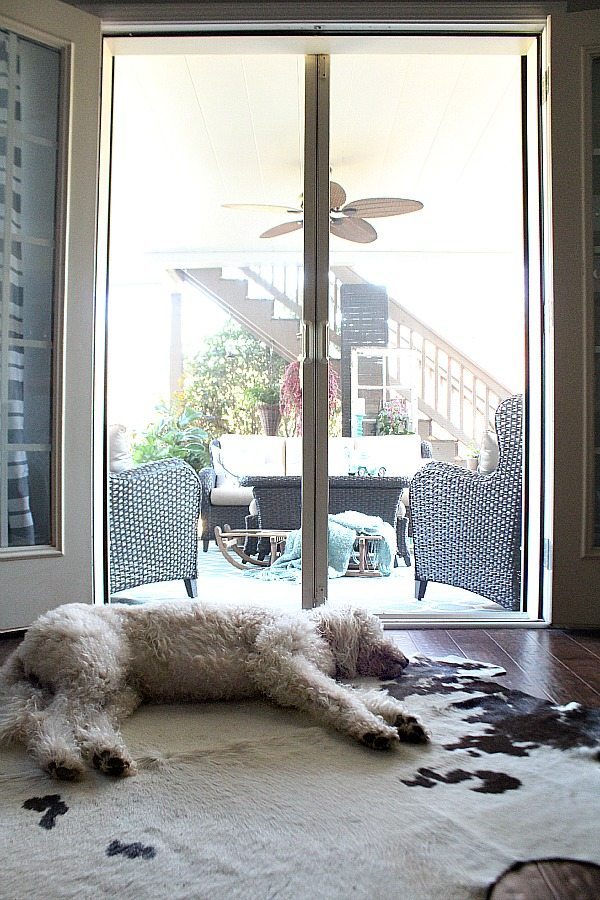 The patio is just outside our newly finished basement and we can leave the doors wide open and take a nap on the floor sofa. Thanks to Phantom Screens, we are able to enjoy fresh air all the time! In fact, I have the doors open right now and Murphy is laying right there, just like she was when I took this photo!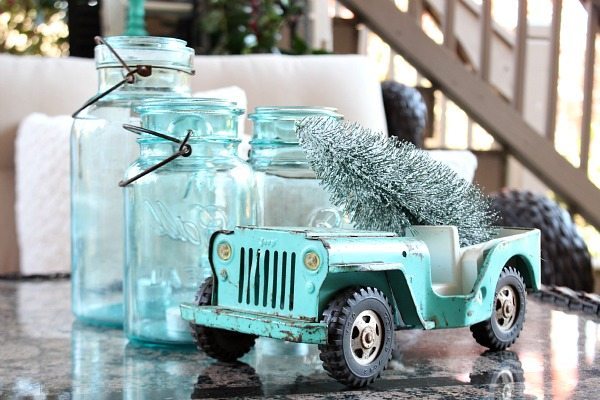 Most of the accents on the patio are turquoise, aqua, blue…you probably already guessed that. I added candles to the mason jars and threw a Christmas tree in the back of the jeep.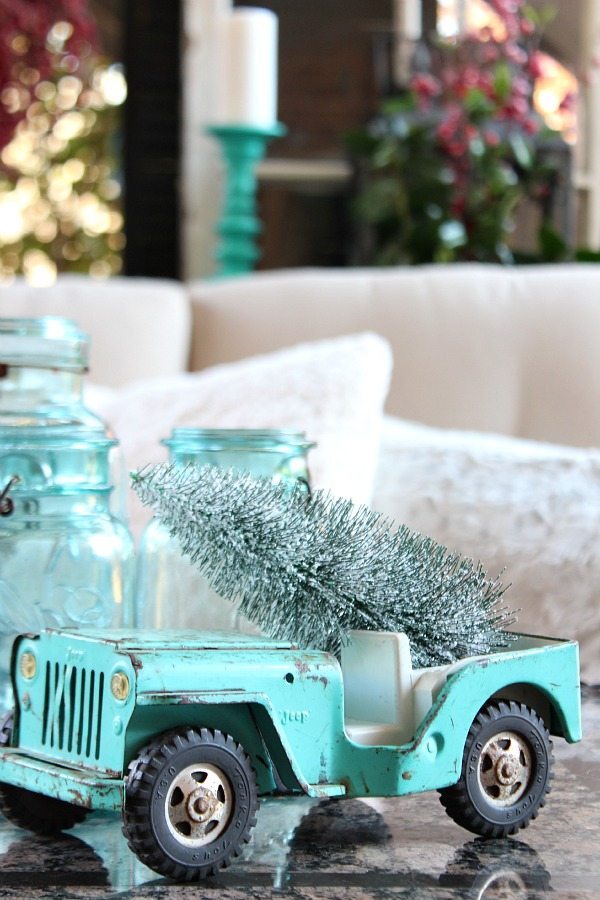 I love to keep it simple, add a few things here and there and sticking with my red and blue color theme.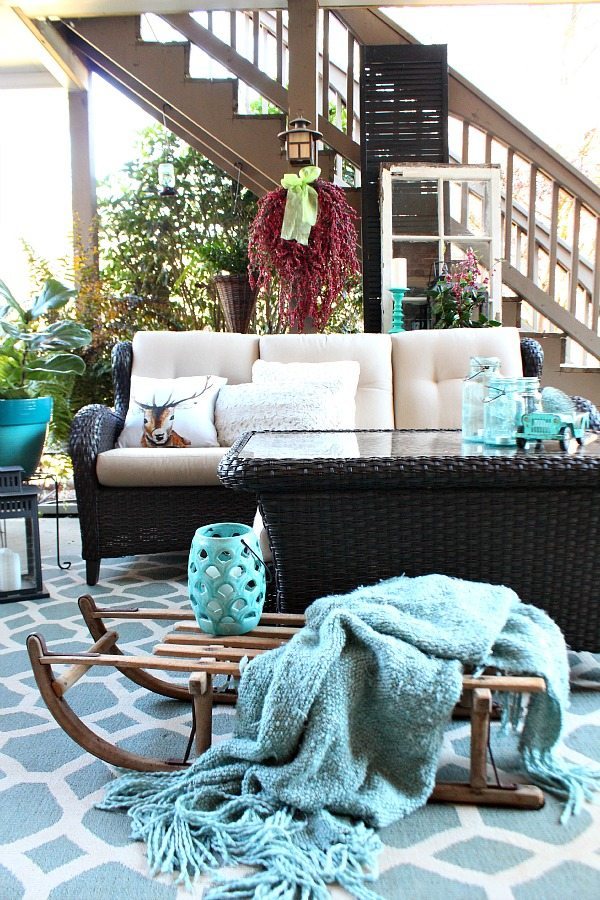 Lucy's deer pillow, a wood sleigh and few candles are perfect to add holiday cheer! For my pop of red, I placed a fun berry wreath below the light. My daughter gave it to me many years ago.
On the sofa table I added a lantern with holly and red berries and left the candle stick that got a makeover this summer.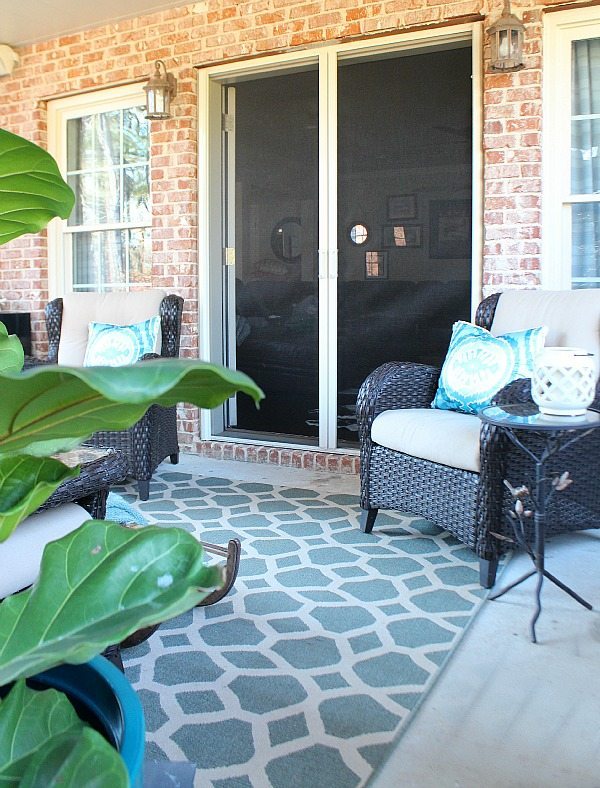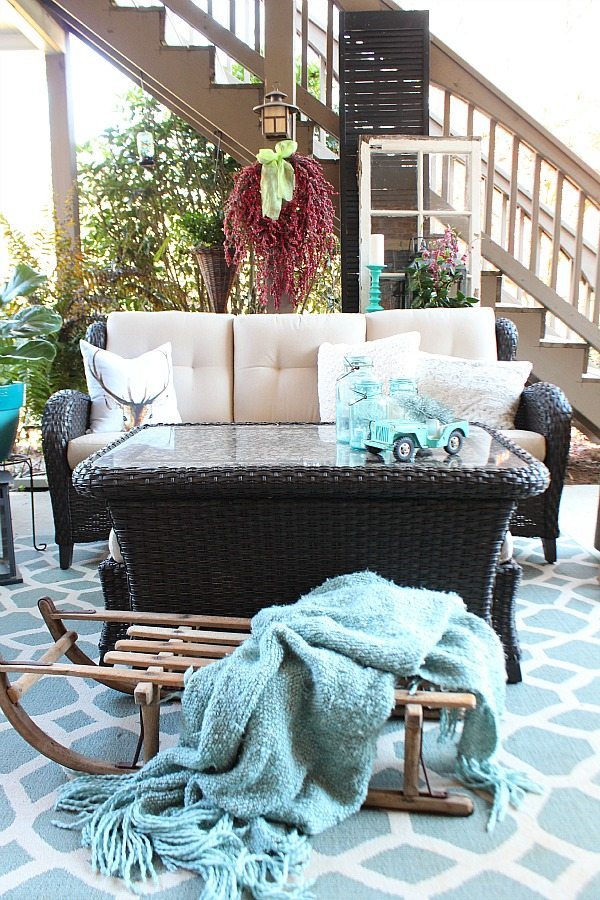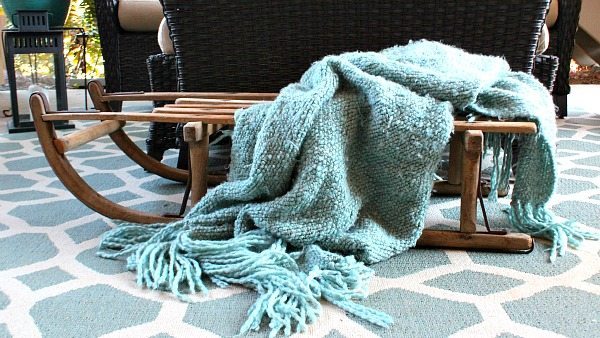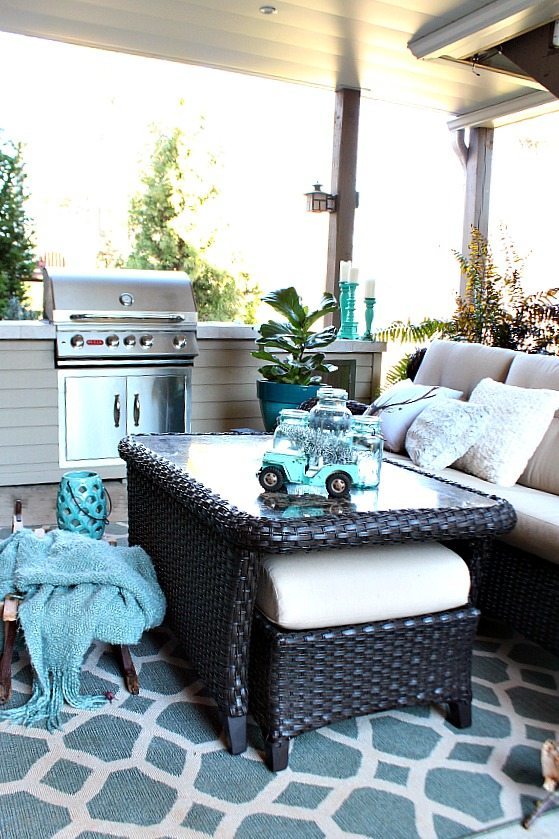 While taking these photos, I was reminded that I never shared the outdoor kitchen that we built. I will try and get busy on that, after Christmas, I have too much shopping still to do!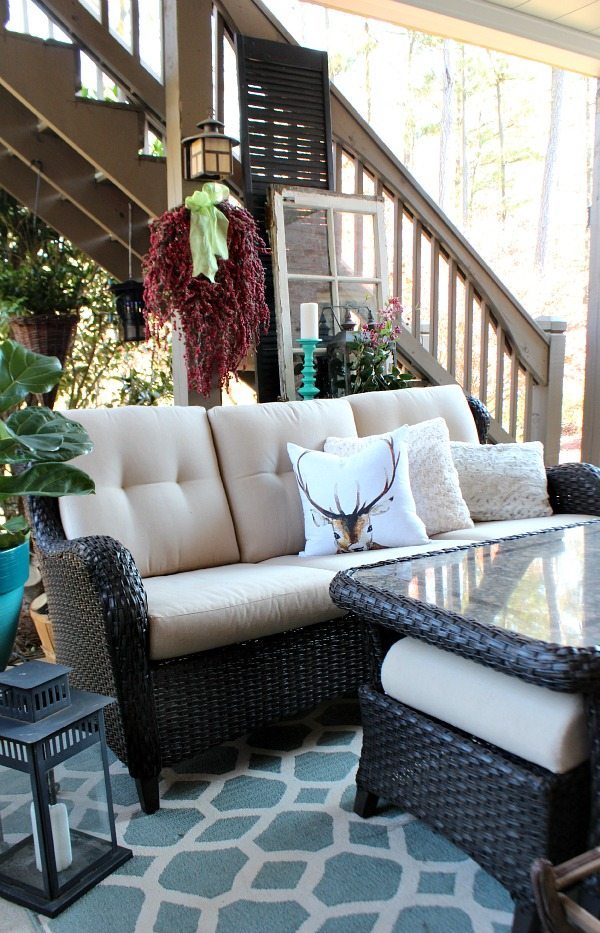 Thanks so much for stopping by! We are going to celebrate on the Christmas patio for as long as we can before winter arrives! Loving this Georgia weather!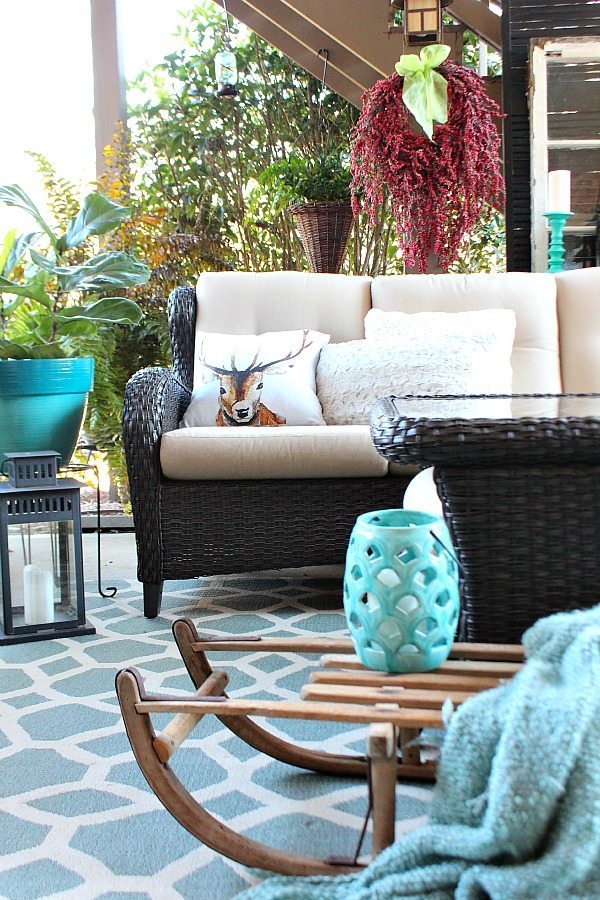 Now for the next CELEBRATE the season ideas head over to Chic on a Shoestring Decorating  with Kate!
If you missed anyone, click on the links below:
Refresh Restyle    (Debbie)